12 Best Korean BBQ Restaurants in Melbourne
Enjoy the satisfaction of seeing your food sizzle in front of your eyes, with the ease of skilled chefs season and flip it for you at the best Korean BBQ in Melbourne. There is no shortage of good Korean BBQ in Melbourne, thanks to a recent rise in this irresistible Asian cuisine. Each of these KBBQ Melbourne offer top quality meats and produce and even better ambience. They make for a novel night out for groups from 2 to 20 and guarantee delicious food to tingle every tastebud.
We've narrowed down the 12 best Korean charcoal BBQ in Melbourne so you can guarantee a great introduction to the cookery, or broaden your existing love affair.
---
You'll also like:
13 Best Ramen Restaurants in Melbourne
20 Places for the Best Outdoor Dining in Melbourne
16 Best Yum Cha Restaurants in Melbourne
---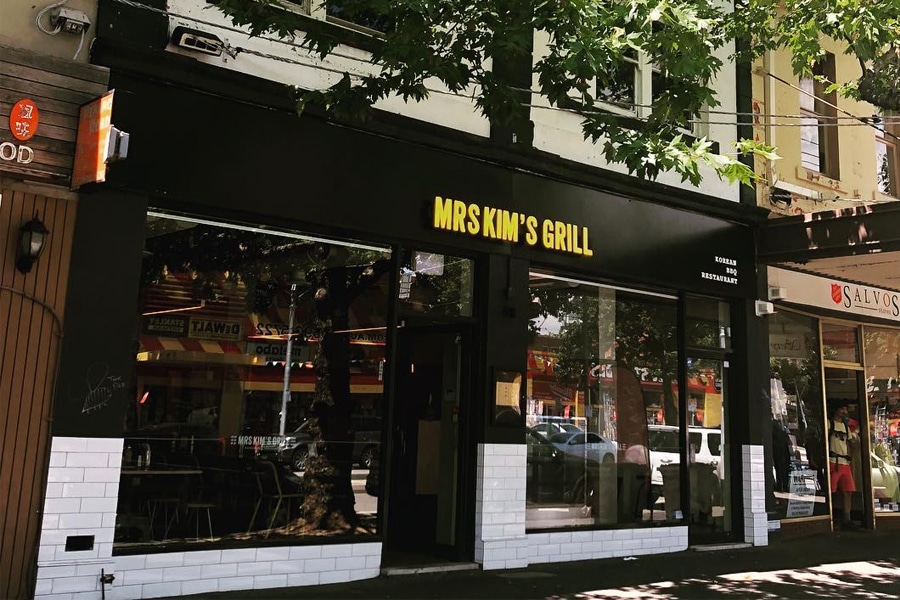 Mrs Kim's Grill
30 years ago, Mrs Kim wanted to share her Korean heritage and cuisine with her friends and community. Now, her marinated meats and authentic recipes have moved from her backyard barbecue to three of the best Korean BBQ restaurants in Melbourne. All Mrs Kim's Grills are spaces to share all things good: food, drinks and company. Whether you choose the set menu for two, cluck cluck set or the butcher cut set, these walk-in restaurants will make sure you share the goodness (with your eyes, nose, mouth and friends).
136 Koornang Road, Carnegie VIC 3163
258 Swan Street, Richmond VIC 3121
179-181 Clarendon Street, South Melbourne VIC 3205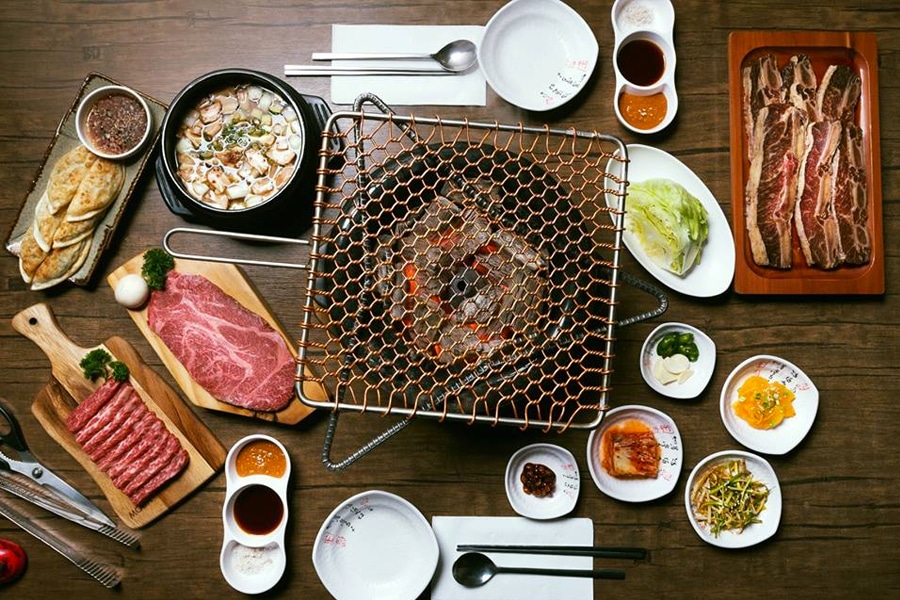 Hwaro Korean BBQ
The seasonings (filled with 23+ ingredients) at Hwaro Korean BBQ have been matured over several days before landing on your plate for you to savour. But the recipes and traditions stem from much further back than that – around the time of the Korean imperial courts. Founder Eunsook Kim wants to spread the joy of Korean food to everyone in her community, and what better way than with one of the best Korean BBQ in Melbourne.
It's not just the meat and ingredients at Hwaro that guarantee the utmost quality. It's the Tasmanian-borne coals, Kirin Megumi beer, stringent hygiene methods and supervision of every slicing of Karubi (boneless short ribs) by Kim herself.
Ground Floor 562 Little Bourke Street, Melbourne VIC 3000
Guhng The Palace
Thought tapas was restricted to Spanish cuisine? Let Guhng The Palace teach you otherwise. With so many delicious options, you'll be thrilled at the idea of tasting more options on this decadent menu. Whether you're with vegans, meat-eaters or fruitarians, everyone will find something to love at this KBBQ Melbourne. Seared beef tataki with avocado puree, deep fried tofu with home made sweet soy sauce and pickled baby octopus on cream cheese and pear are just some of the options – on the starters menu. Hint: the bigger the group, the more of these scrumptious dishes you'll be able to sample.
19 Mckillop Street, Melbourne VIC 3000


Woodo Korean Barbecue
If there's an opening in your diary for a new regular go-to, we'd say Woodo Korean Barbecue is an ideal candidate. It plays host to affordable, authentic and good Korean BBQ in Melbourne featuring all your favourite snacks, and all the other ones you didn't know you loved. Top this with a thriving atmosphere and friendly staff and you won't be able to stop yourself from returning.
179 King Street, Melbourne VIC 3000
Yeonga Korean BBQ Restaurant
The exquisite flavours and generous portions at Yeonga Korean BBQ Restaurant make for not just a dinner, but a feast. Their bibimbap is of particular note, as is the tender meat and mouthwatering spices. Be sure to try the different wine options while indulging at this good Korean BBQ in Melbourne.
1 Cobden Street, North Melbourne VIC 3051
G2 Korean BBQ
Whether you drop in for a fresh bento box for lunch or stay for a full Korean grill at dinnertime, G2 Korean BBQ will provide a memorable visit. The chic, urban space serves smoky traditional grills in the heart of Melbourne CBD. From oyster blade beef to pork scotch, their large offering of meat cuts are all of the highest quality. Top it off with some kimchi pancakes, deep fried dumplings and Jap-Chae (pan-fried potato noodle) and ladies and gentlemen, you have yourselves a KBBQ Melbourne banquet!
301 Elizabeth Street, Melbourne VIC 3000
Bornga
If you can't choose between all the delicious menu options at Bornga, (we don't blame you) you can always try a sample set and get a taste of it all. One of the best Korean BBQ restaurant in Melbourne, Bornga is an authentic and convenient KBBQ with a whole suite of novel sides that won't disappoint.
Level 1, 258 Lonsdale Street, Melbourne VIC 3000
Noda Grill
The love child of waitress and chef from the the Crown Casino's Atlantic Restaurant, Noda Grill was borne out of a desire for a creative yet authentic KBBQ Melbourne. Jinhee Oh and Yeji Kim believe Korean food belongs as a popular Asian cuisine and that it needs more innovation and fine service. Noda in Korean means unique and precious, a fitting description for the food and decor at this Korean restaurant.
144 Bridge Road, Richmond VIC 3121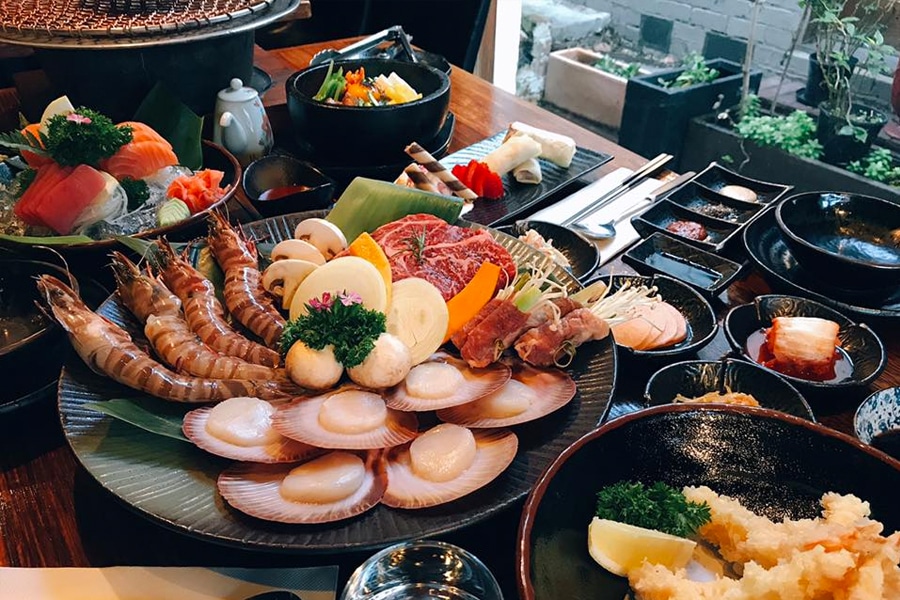 Zen Charcoal BBQ
Zen Charcoal BBQ has the intoxicating spices of a Korean street market but the sophistication of a South Yarra restaurant. The dishes are as aesthetically pleasing as they are delicious, and the quality of the food is uncompromising. Its charcoal BBQ elicits the most pleasant smells and flavours, meaning there's no such thing as cooking your meat incorrectly. Check out the BBQ set at the best Korean charcoal BBQ in Melbourne to sample the whole range of top quality meats and sides.
306 Toorak Road, South Yarra 3141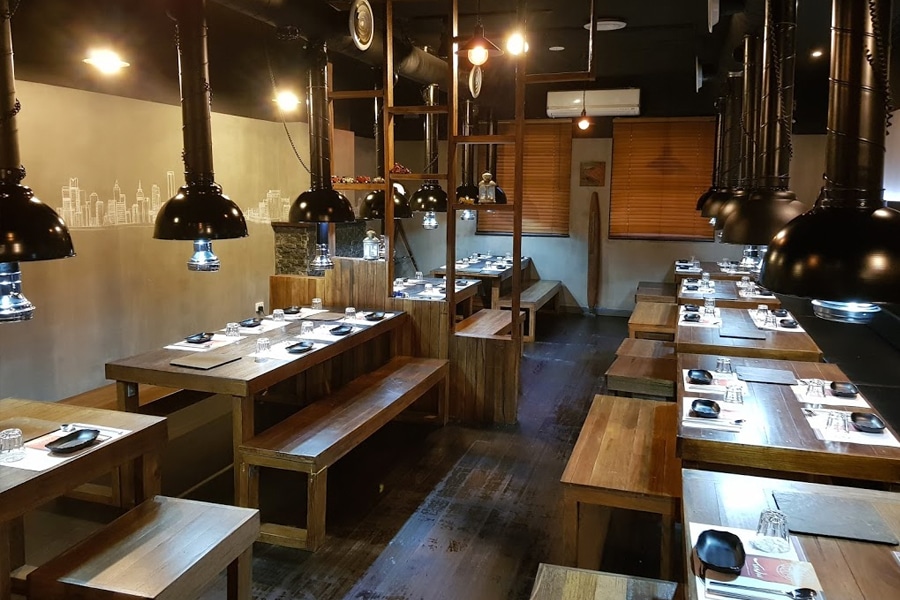 Towoo Charcoal BBQ
Lotus root chips and deep fried crab claw will just whet the palate for your sumptuous evening at Towoo BBQ. Bring it to a head with the most enchanting flavours on their red chilli pork bulgogi. And cap it off with some refreshing soju. Book yourself in for a feast at the best Korean BBQ restaurant in Melbourne before word gets out.
603 Whitehorse Road, Surrey Hill VIC 3127
BBQ-K Doncaster
Come for the well-renowned Jap-chae and stay for the mouth-watering lamb chops at BBQ-K Doncaster. As the best Korean BBQ restaurant in Melbourne, this hotspot is booked out days or weeks in advance, so be sure to book ahead. The friendly atmosphere and unparalleled feast will not disappoint.
916 Doncaster Road, Doncaster East VIC 3109
ChangGo
Nestled amongst the trending, overpriced restaurants of Melbourne's laneways lies an unassuming but equally ambient and good Korean BBQ in Melbourne. ChangGo has incredible food, great service and a buzzing atmosphere. They specialise in a wide variety of pork belly flavours but don't leave without trying the seafood pancake and a sip of soju.
70 Little Latrobe Street, Melbourne VIC 3000
---
You'll also like:
13 Best Ramen Restaurants in Melbourne
20 Places for the Best Outdoor Dining in Melbourne
16 Best Yum Cha Restaurants in Melbourne
---
Have you subscribed to Man of Many? You can also follow us on Facebook, Twitter, and Instagram.