16 Best Yum Cha Restaurants in Melbourne
The Yum Cha experience is as varied as the contents of those trolley-borne bamboo baskets and conforms to whichever scenario the diner deems most appropriate. When it comes to Yum Cha, Melbourne has got you covered. A midweek in and out, point-and-grab lunchtime feast? A subdued, refined affair with seamless service and premier ingredients? A Sunday shuffle with a killer hangover begging to be drowned in tea and Dim Sum? There's enough variety to keep everyone satisfied when the trollies roll, so no matter what your agenda, this list of the 16 best Yum Cha restuarants in Melbourne (in no particular order) will set you straight. Just remember, Yum Cha isn't Yumcha!
You'll also like:
15 Best Japanese Restaurants in Melbourne
12 Best Watch Stores in Melbourne
10 Best Whisky Bars in Melbourne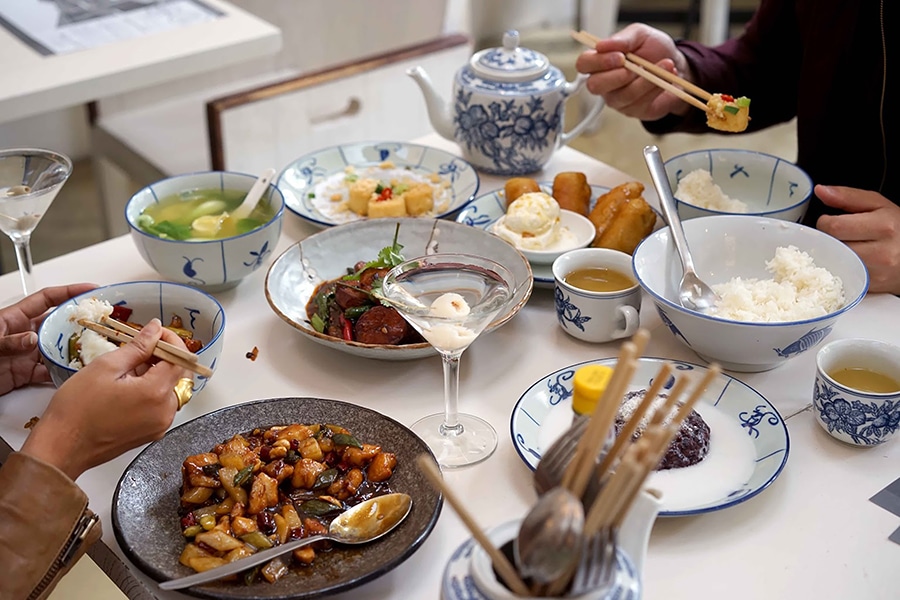 1. David's
Every weekend some of the best Yum Cha in Melbourne flows under the paper lamps and whitewashed walls of David's. You can forget the anxious wait for the starters to arrive – the baskets flow fresh from the kitchen to table as soon as your butt hits the stool. One of the rare all you can eat affairs, each dish is a tribute to generations of fresh, simple cuisine dreamt up in the riverside homes of rural Shanghai and presented to you, basket by steaming basket, until all you can muster is a smile and a feeble 'please, no more'.
4 Cecil Place, Prahran, VIC 3181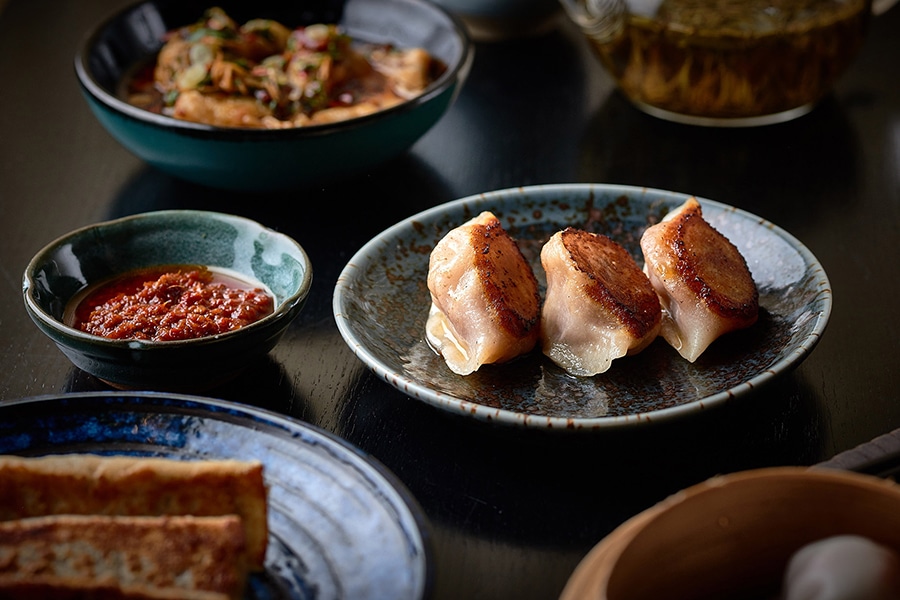 2. Spice Temple
The faithful travel from the edges of the empire to gather under this ambient sanctuary dedicated to the worship of flavour. From the mind of iconic restauranteur Neil Perry, Spice Temple draws culinary inspiration from the lesser known regional provinces of China and serves them to you one delicate morsel at a time. Proposing more distinguished take on the Yum Cha experience, you'll find no trolleys here – dishes are ordered a la carte and service is world-class.
Crown Melbourne, 8 Whiteman St, Southbank VIC 3006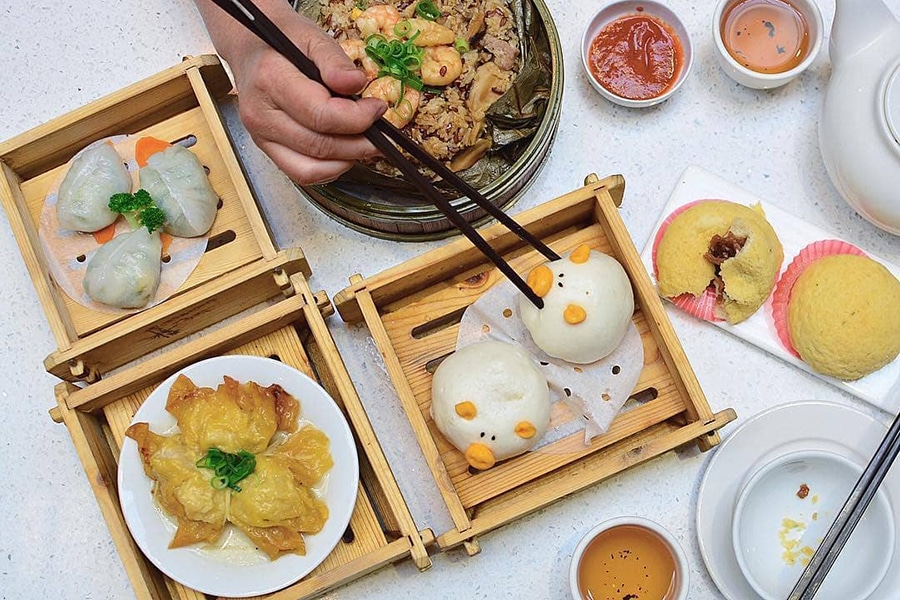 3. Secret Kitchen Chinatown
The trolleys roll at lunchtime every day at Secret Kitchen. The flagship restaurant, one of four locations across the city, is nestled in the thrum of Chinatown; however, the rattle of the city streets is muffled somewhat by the imposing fish tank that greets diners-to-be. Secret Kitchen claims it's the largest live seafood aquarium in Melbourne and, if you're thinking of sampling the extensive seafood offerings, probably contains your lunch. With fifty years' Chinese culinary experience between the pair of them, you can expect an authentic, all-out assault on the taste buds from the boys in the kitchen.
222 Exhibition St, Melbourne VIC 3000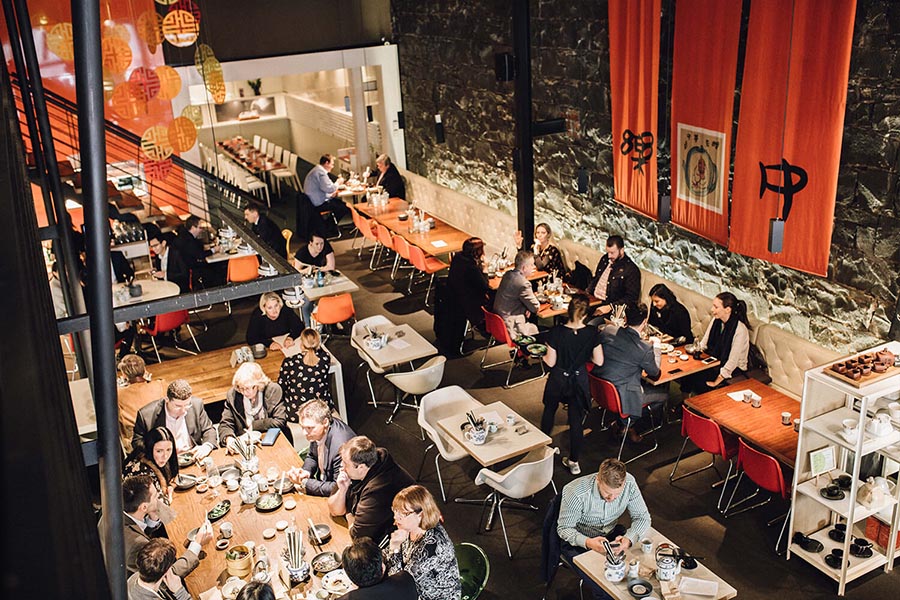 4. Oriental Teahouse
Oriental Teahouse takes the Yum Cha experience and boils it down, if you will, to its essence; small, delicious parcels of food paired with a pot of well-brewed Chinese tea. Since its inception in 1993, Oriental Teahouse has spread to two distinct locations each with a slightly different approach; yet both remain the quintessential destination for Yum Cha in Melbourne. You'll find all the classic flavours you've come to love in the perfect dumpling – but these guys aren't afraid to mix it up. White chocolate dumplings? Send 'em over.
South Yarra, 455 Chapel Street, South Yarra VIC 3141
Melbourne CBD, 378 Little Collins St, Melbourne VIC 3000
5. Flower Drum
Known as an ancient and elegant dance in China, the Melbourne version of the Flower Drum will light up your taste buds like its Chinese New Year. With a protean menu that changes with the seasons and a philosophy that demands the freshest ingredients and a delicate balance of flavours, the Flower Drum's many banquet offerings have rightfully staked their claim as some of the best Yum Cha in Melbourne. At the zenith sits the Chef's five-course signature banquet with matching wines – it will cost you a pretty penny, but it promises to be a dining experience you won't be forgetting any time soon.
17 Market Ln, Melbourne VIC 3000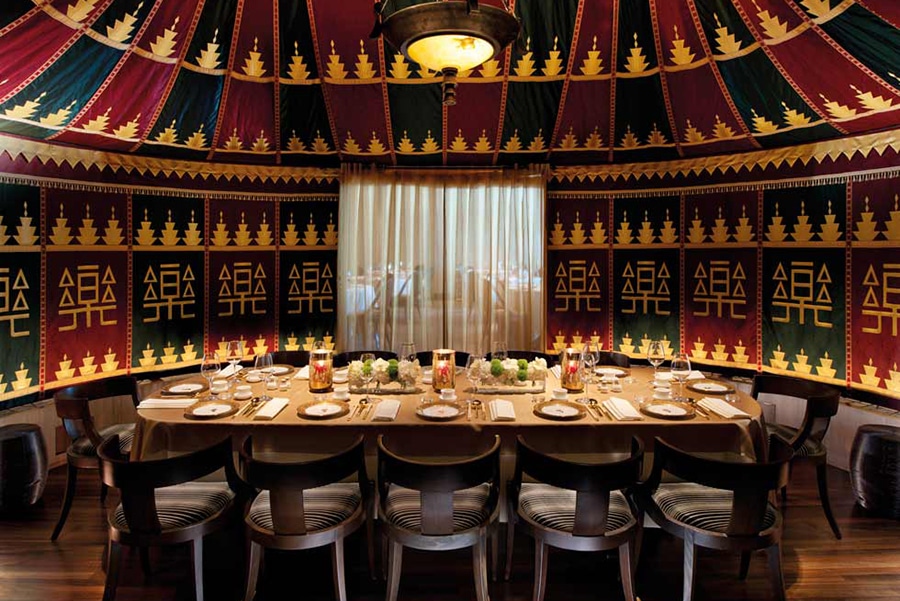 6. Silks
The Crown's resident luxe Chinese restaurant Silks offers some of the best Yum Cha in Melbourne every lunchtime on weekdays. This isn't your standard eat as much as you can handle feeding frenzy type affair, Silks offers a dignified take on the Yum Cha experience. $50 will get you a choice of three premium dishes – the delicate lobster, ginger & green onion dumpling is a crowd pleaser – plus noodles or congee and a drink. Not the cheapest offering in town, but you'll certainly head back to work satiated. Silks might be the best yum cha Melbourne has to offer.
Crown Melbourne, 8 Whiteman St, Southbank VIC 3006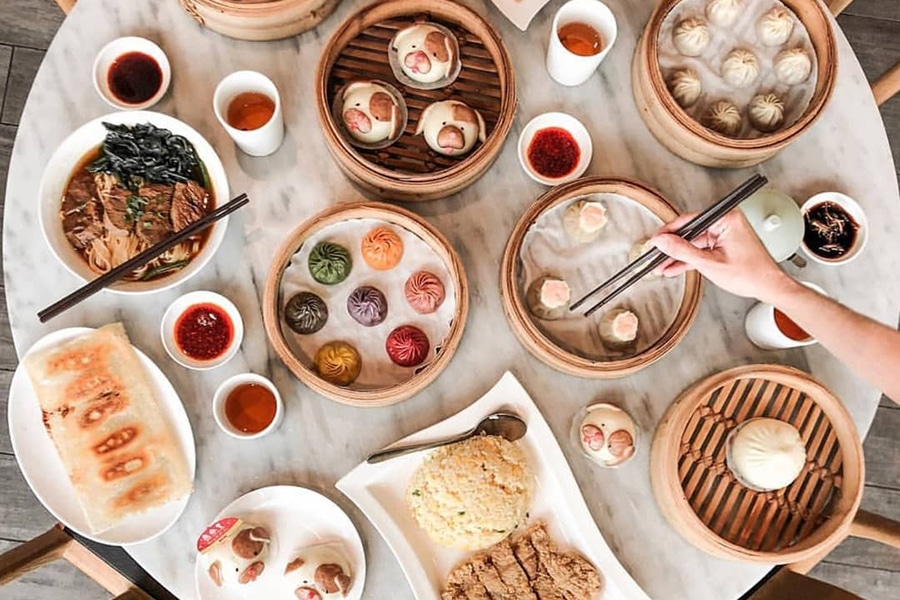 7. Din Tai Fung
DTF built a cult-like following in Sydney before venturing south near Melbourne Central Station in 2015 to show eagerly-awaiting Melburnians what all the fuss was about. Turns out, it was worth the wait. And still is, should you find yourself queuing for a table on any day that ends in 'y'. But fret not, these guys have got more than just the art of dumpling-building down to a science; a buzzer frees you to wander outside the constraints of the waiting room and alerts you when it's your turn to claim one of the 235 seats in the dining room. Din Tai Fung is possibly the classiest yum cha Melbourne CBD has to offer.
Emporium Shopping Centre, 287 Lonsdale St, Melbourne VIC 3000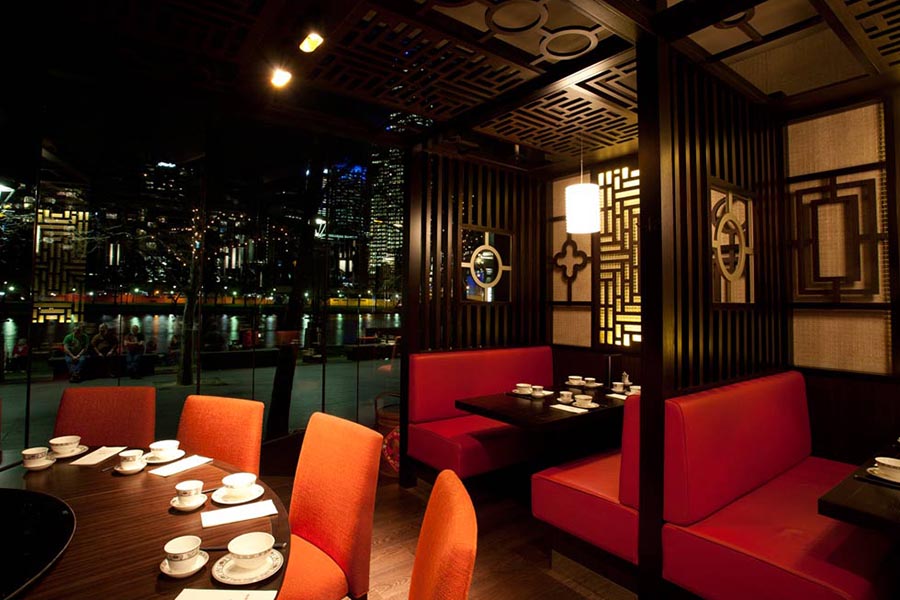 8. Lucky Chan
As another resident of the Crown, Lucky Chan is one of the more decadent locales on this list. They combine some of the best Yum Cha in Melbourne with an impressive selection of à la carte Cantonese cuisine, specialising in live seafood. The trolleys meander through the tables during lunch and dinner, laden with Dim Sum delicacies which act as either a supplement to one of Lucky Chan's signature mains or just as easily serve as the entire meal, one basket at a time.
Crown Melbourne, 8 Whiteman St, Southbank VIC 3006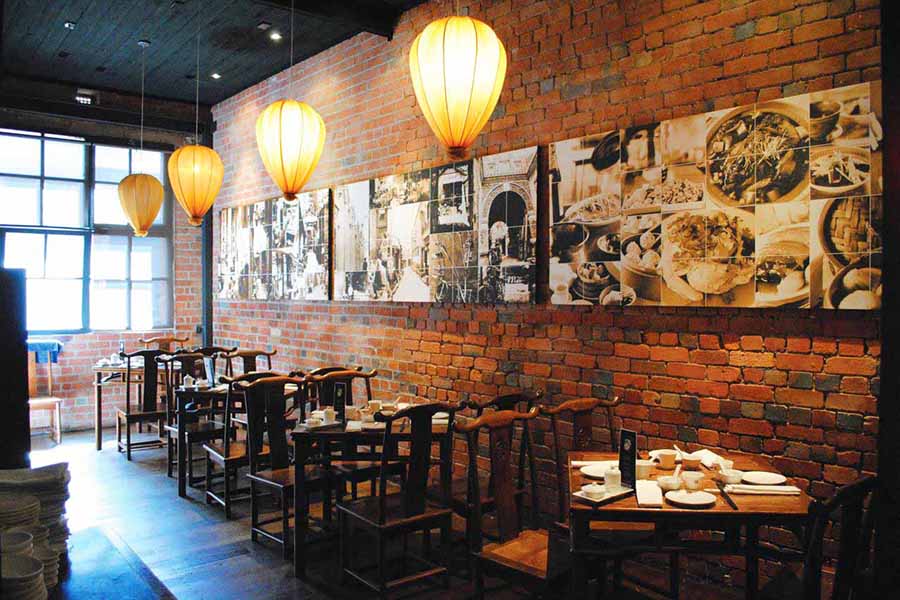 9. HuTong
While neither of HuTong's Melbourne locations are Yum Cha in the strict sense of the word, that concern will evaporate when a basket of Xiao-Long-Bao slides under your nose. No matter how you ingest these translucent parcels of heaven, keep in mind that these morsels (as well as other HuTong signatures; pan-fried pork dumplings, chilli wonton) deserve a sizeable chunk of credit for sparking Melbourne's dumpling fever. Sure, many other joints dishing out Yum Cha in Melbourne do these dishes and do them well, but HuTong sure sets the bar high.
Melbourne CBD: 14-16 Market Lane, Melbourne VIC 3000 
Prahran: 162 Commercial Rd, Prahran, VIC 3181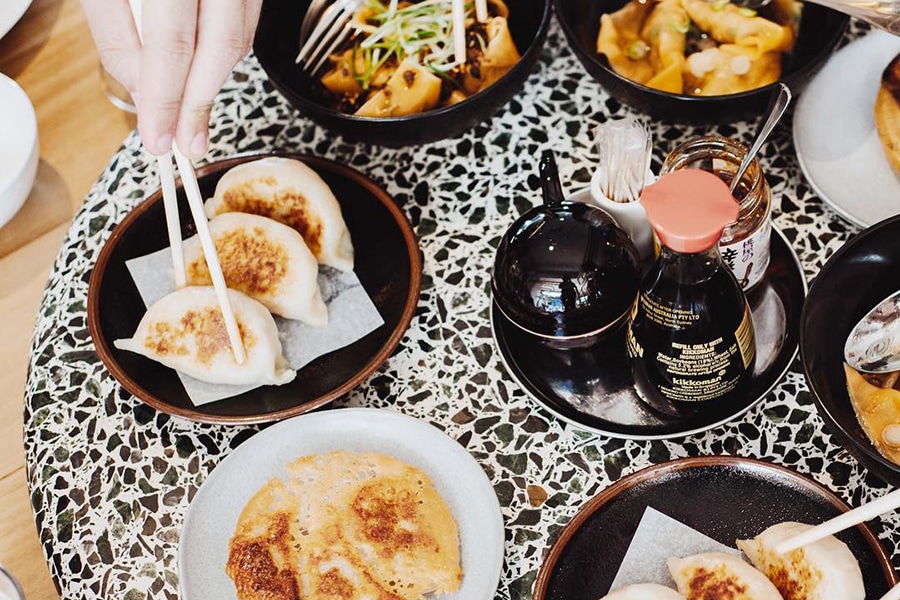 10. Ricky & Pinky
Located in the Builders Arms Hotel, the folks at Ricky & Pinky offer lunchtime Yum Cha every Friday, Saturday and Sunday. Head chef Archan Chan puts a contemporary spin on some old favourites, Peking duck spring rolls, for instance, a welcome deviation from classic Dim Sum offerings that sets this Melbourne Yum Cha joint apart from standard point-and-grab affairs. Abandoning the trollies, staff carry dishes around the restaurant by hand and are happy to provide assistance and encouragement to those looking to tackle some of the more adventurous creations.
211 Gertrude St, Fitzroy VIC 3065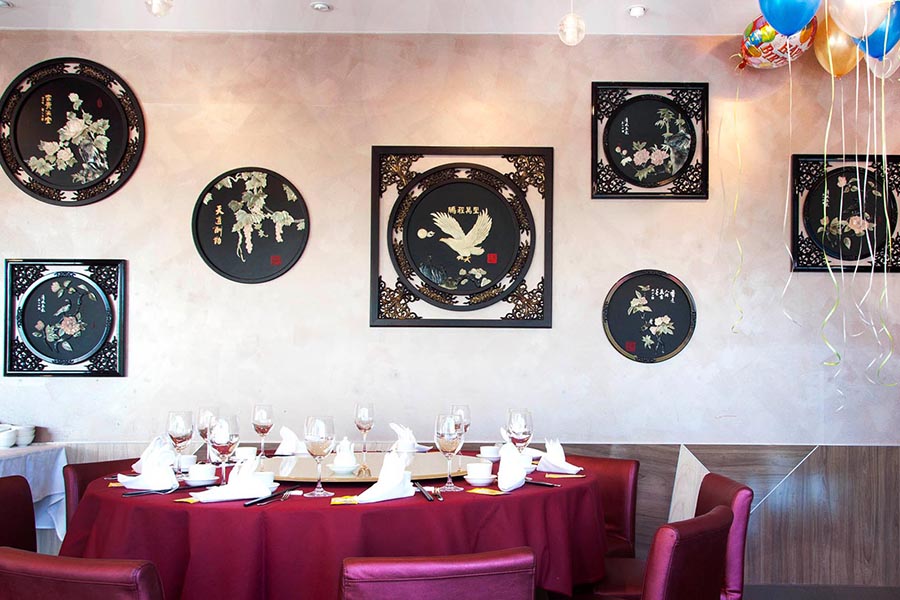 11. Gold Leaf Chinese Restaurant
The carts roll hard and fast at the Golf Leaf, dispensing everything from the crowd-pleasing dumpling staples to adventurous experiments dripping in XO sauce that'll keep you on your toes. A stalwart example of the classic speedy and noisy, hustle and bustle Yum Cha experience, the Gold Leaf is the ideal midweek lunch; crack a few baskets, knock back some tea and back to work you go.
10-11 Star Cres, Docklands VIC 3008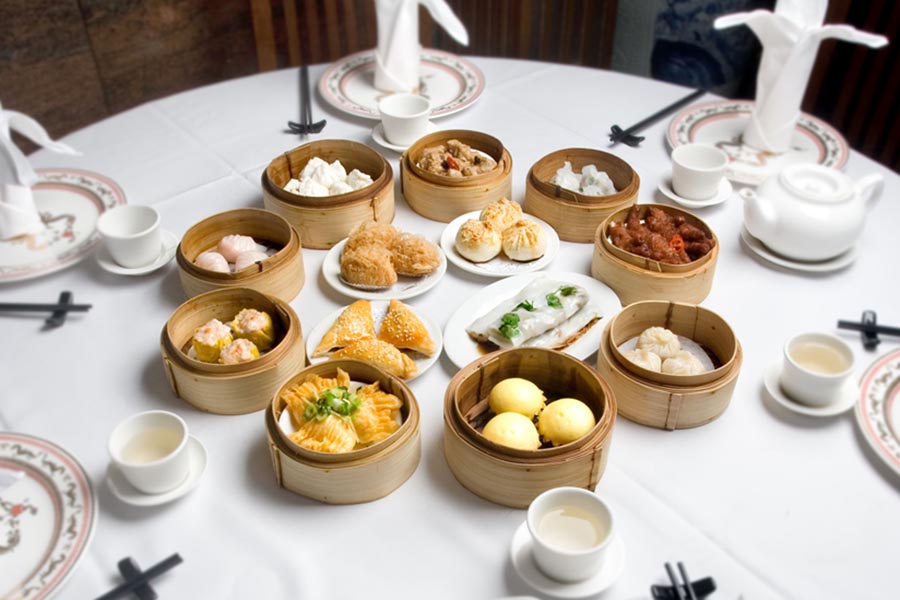 12. Golden Dragon Palace
Consistently on the radar as some of the best Yum Cha in Melbourne, Golden Dragon Palace's food is top notch. Well-presented and efficient staff steer trolleys loaded with bamboo baskets beneath the chandeliers and ornate wooden dragon carvings that dominate the opulently decorated restaurant. It's a good idea to book ahead for the daily lunchtime Yum Cha, despite its impressive size this place can fill up fast. Keep an eye out for the scallop dumplings and be sure to save room for the mango pancakes.
363 Manningham Rd, Templestowe VIC 3107
13. The Potsticker
Fusing Malaysian and Chinese cuisine (and chucking in a hint of Japanese influence for good measure), The Potsticker displays a staggering selection of dim sum – over sixty at last count – for their daily Yum Cha offering. Dietary requirements be damned 'neath the electronic cherry blossom tree that dominates, well the whole restaurant; the vast selection includes something for everyone, vegetarian and celiac alike.
58 Hawthorn Rd, Caulfield North VIC 3161
14. East Imperial
Cha down under the stony gaze of the many life-sized terracotta warriors stationed between the elegantly appointed settings of the East Imperial. You're in for a refined experience when the trolleys roll out for daily Yum Cha, an affair where the East Imperial have successfully struck a balance between efficient trolley service and a relaxing meal in an ambient and authentic setting.
323 Rathdowne St, Carlton VIC 3053
15. Shark Fin Inn
A staple among restaurants dishing out the best Yum Cha in Melbourne, the Shark Fin Inn near the Parliament House has been serving Cantonese fare of the highest calibre since the 80's. Its long-running position as neighbourhood favourite has held up against stiff competition over the years for a good reason; their tucker is top-notch. Hell, the deep red façade, octagonal windows and enthralling fluorescent sign over the front door should be indication enough that you're in for the real deal.
50 Little Bourke St, Melbourne VIC 3000
16. Tao Tao House
Sometimes it's the subtle details that take an otherwise standard dining experience and transcends it to the exceptional. At Tao Tao House, if the plush purple chairs, polite and attentive staff and lavish Chinese décor don't do it for you, the delights hiding under the bamboo lids will. Compared to other joints wielding the best Yum Cha in Melbourne the selection is not the most extensive, but you can be sure what does come out of seasoned chef and owner Jason Au's kitchen is in a class of its own.
815 Glenferrie Rd, Hawthorn VIC 3122
Not in Melbourne? Feel free to check out our list of the best Yum Cha in Sydney.
You'll also like:
15 Best Japanese Restaurants in Melbourne
12 Best Watch Stores in Melbourne
10 Best Whisky Bars in Melbourne
Have you subscribed to Man of Many? You can also follow us on Facebook, Twitter, and Instagram.