18 Best Thai Restaurants in Melbourne
If you're craving a 'Full-Moon' experience down under, the best Thai restaurants in Melbourne have definitely got you covered. Like travelling across Thailand on the back of a scooter, dining at Melbournes South-East Asian eateries is a unique and exciting adventure. From fancy fishbowl cocktails to neon lights and cartoon-inspired food, Melbourne has a lot of diversity when it comes to its most loved Thai establishments. Traditionalists fear not, Melbourne's best Thai restaurants are focused on the authenticity of the grub, combining delicate and punchy authentic flavours that will transport you from the laneways of Melbourne, straight onto the streets of Bangkok.
Don't want to travel the city in search of that perfect Thai? We have done the hard work for you, just check out our list of the best Thai restaurants in Melbourne. Try one. Try a few. Try them all. Who's not keen on an adventure…right?
You'll also like:
9 Spots for the Best Dumplings in Melbourne
2019 Christmas Gift Guide – The Foodie
12 Best Sunday Sessions in Melbourne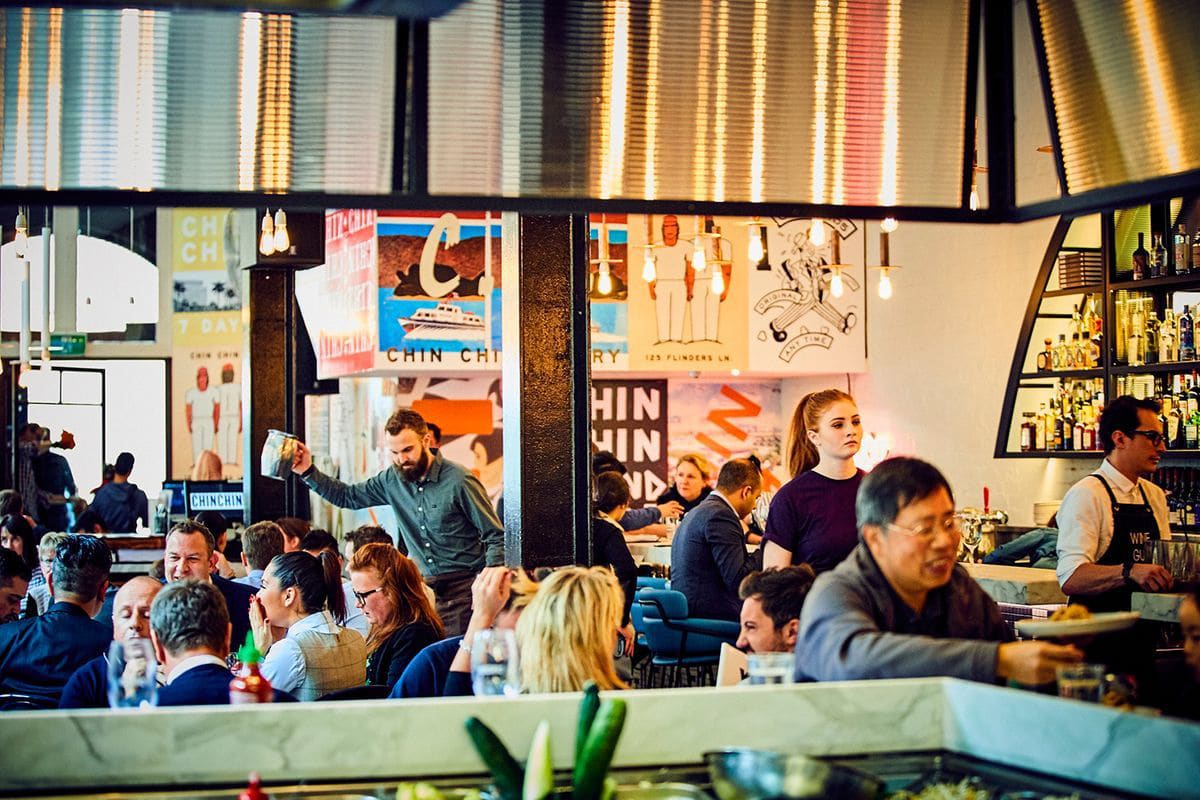 1. Chin Chin
Craving some bold, South-East Asian flavours with a modern twist? Chin Chin is the place to be. Queues have formed around the block, since the day it opened 10 years ago! And rightfully so, the food here is DELICIOUS and each and every dish is a flavour explosion. But this place isn't just a party in your mouth, it's more like a full-on party. Complete with Neon lights, DJ music and its casual funky atmosphere and it's no wonder Chin Chin has become a modern Melbourne institution.
Address: 125 Flinders Ln, Melbourne VIC 3000
Phone: +61 (03) 8663 2000
Hours: Mon – Sun: 11am-12am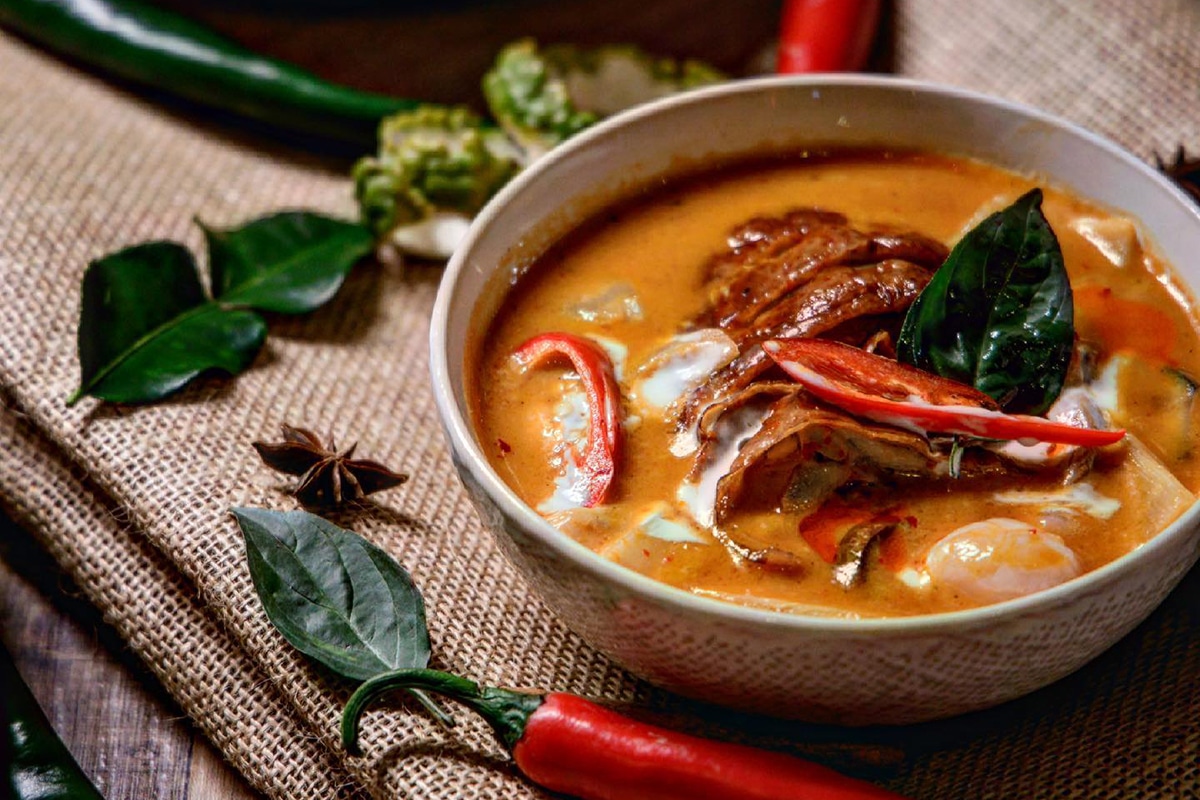 2. Dodee Paidang
Craving some Thai food? Dodee Paidang is a no-nonsense authentic Thai-style food eatery in the heart of Melbourne CBD. The flavours are to die for and for some quick and tasty grub, you can't look past their grilled meats and seafood selection. It does get busy, as it's very popular with locals, but if there's a line you're in luck, just pop around the corner to its other venue on Swanston Street. This menu does not disappoint.
Address: Basement/353 Little Collins St, Melbourne VIC 3000
Phone: +61 (03) 9602 4968
Hours: Mon – Thurs: 11am-2:45pm, 5pm-9:30pm, Fri: 11am-2:45pm, 5pm-11:30pm, Sat: 11am-11:30pm, Sun: 11am-9:30pm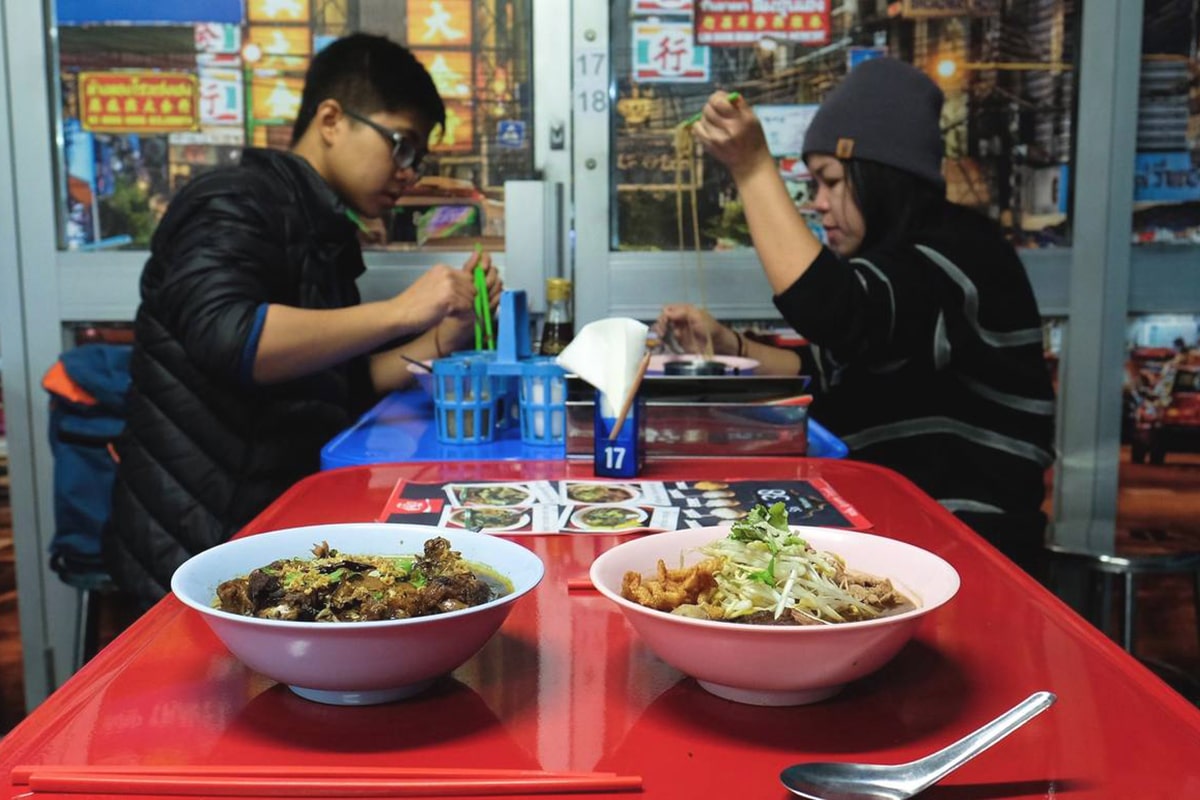 3. Soi 38
Previously a pop-up, now with a permanent home in Melbourne's CBD and open 7 days a week, Soi 38 produces authentic Bangkok style street food. Soi 38 is famous for their Boat Noodles, associated with central Thailand, an intensely flavoured but little known traditional Thai dish, similar to a Vietnamese Pho, but packing more of a punch. Once you've tried them, you'll definitely be hooked!
Address: 38 Mcilwraith Pl, Melbourne VIC 3000
Phone: +61 (04) 03 547 144
Hours: Mon – Sat: 11am-3pm, 5pm-11pm, Sun: 5pm-11pm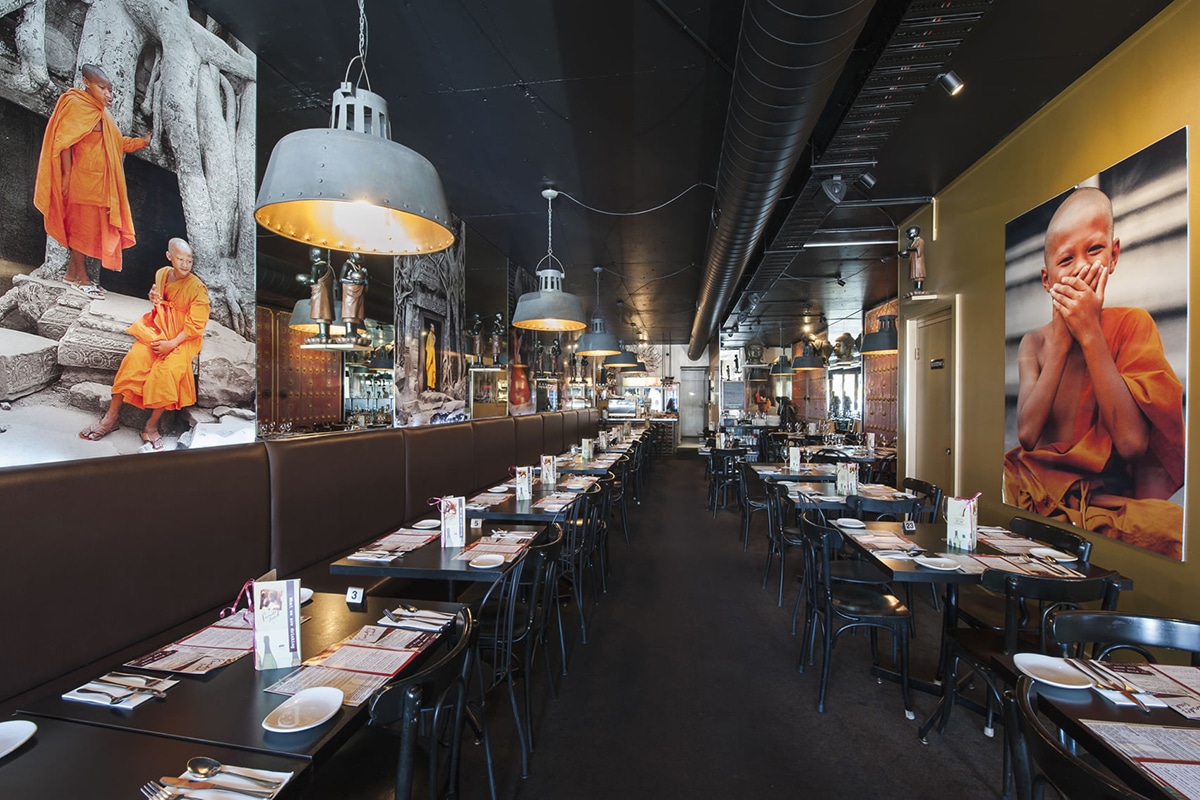 4. Paradise Road
Looking for Thai restaurants outside of Melbourne CBD? Look no further than Paradise Road. This elegant restaurant, in the heart of Glen Waverley, allows you a little bit of time to relax on a busy day. The decor is striking, traditional red and gold monastery doors and Buddhist monk prints (from an actual Thai Monastery nonetheless!) laden the restaurant's feature walls. And the food is just as exquisite, sizzling dishes, hawker-style satay chicken and an assortment of flavoursome curries.. and if you don't fancy one of the many beers on offer, wash it all down with a refreshing home-made Thai iced tea.
Address: 171 Coleman Parade, Glen Waverley VIC 3150
Phone: +61 (03) 9561 1888
Hours: Tues – Thurs: 5pm-10:30pm, Fri: 12pm-2:30pm, 5pm-10:30pm, Sat: 5pm-10:30pm, Sun: 12pm-2:30pm, 5pm-10:30pm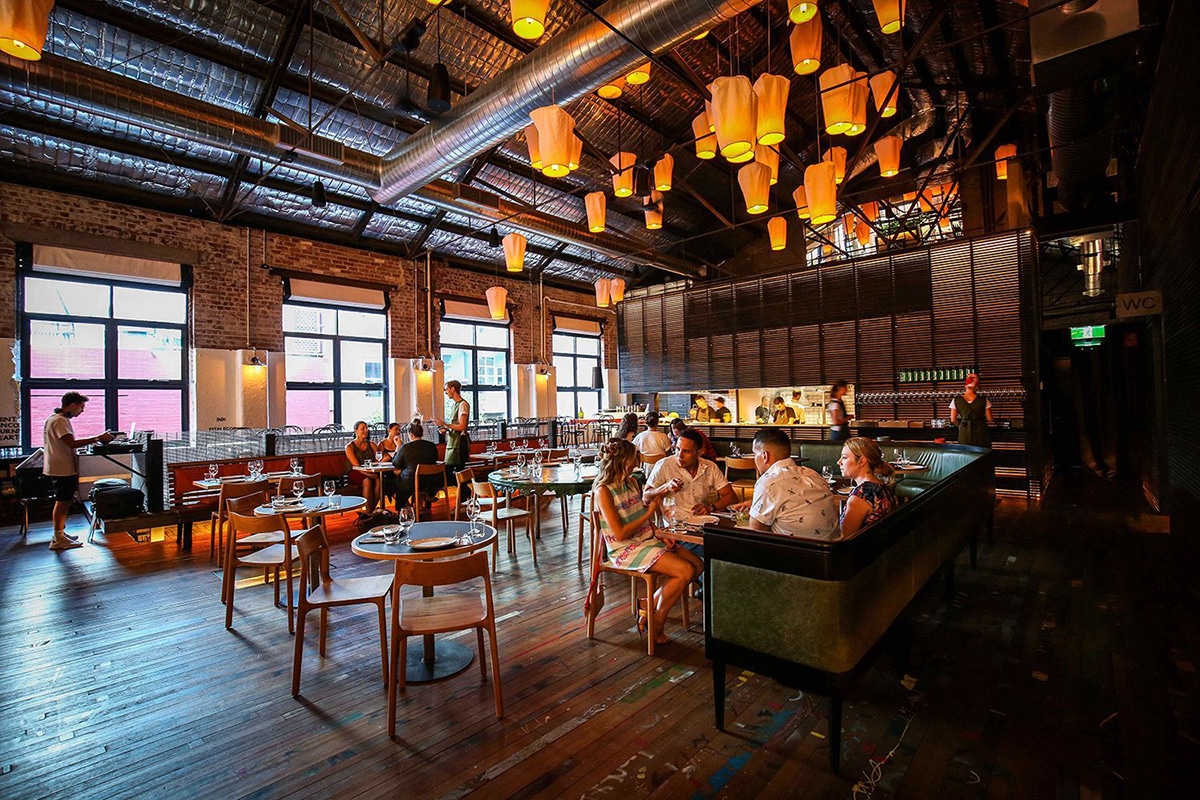 5. Longrain
Longrain has been resurrected by Scott Pickett after the iconic restaurant announced its permanent closure in 2020. Brought back to life, with a brand new facelift, this rustic-chic South-East Asian restaurant certainly still packs a punch. Both their modern cuisine and their Thai-inspired cocktails are up there with the best in Melbourne. A bit pricier than your local Thai joint, but definitely worth it for the 5* dining experience.
Address: 44 Little Bourke St, Melbourne VIC 3000
Phone: +61 (03) 9653 1600
Hours: Mon – Thurs: 5:30pm-10pm, Fri: 12pm-3pm, 5pmm-11pm, Sat: 5pm-11pm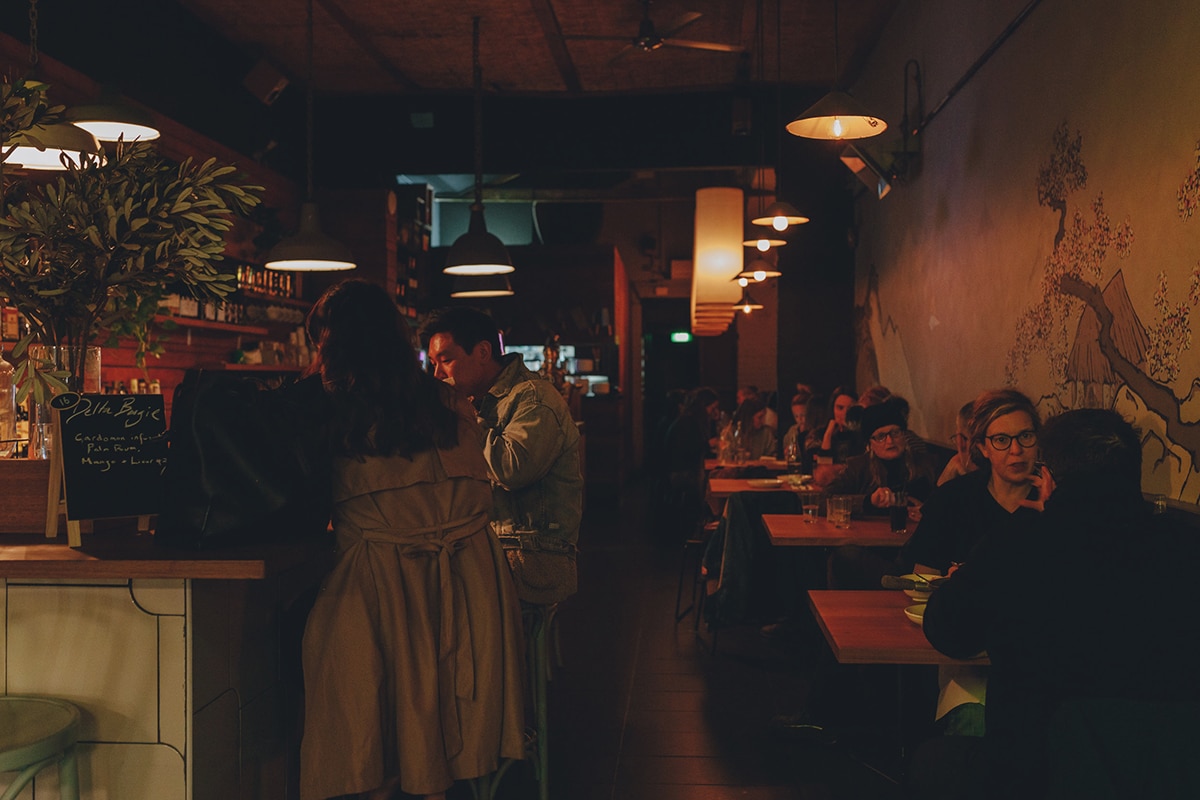 6. Tom Phat
A cosy little Thai restaurant with an eclectic dining space and a traditional tatami ceiling. As expected in the heart of Sydney Road, Tom Phat offers a fun and vibrant dining experience. All the dishes are designed for sharing, so bring your friends and try the punchy Asian flavoured delights that this little Brunswick gem has to offer.
Address: 184 Sydney Rd, Brunswick VIC 3056
Phone: +61 (03) 9381 2374
Hours: Tues – Sat: 5pm-10pm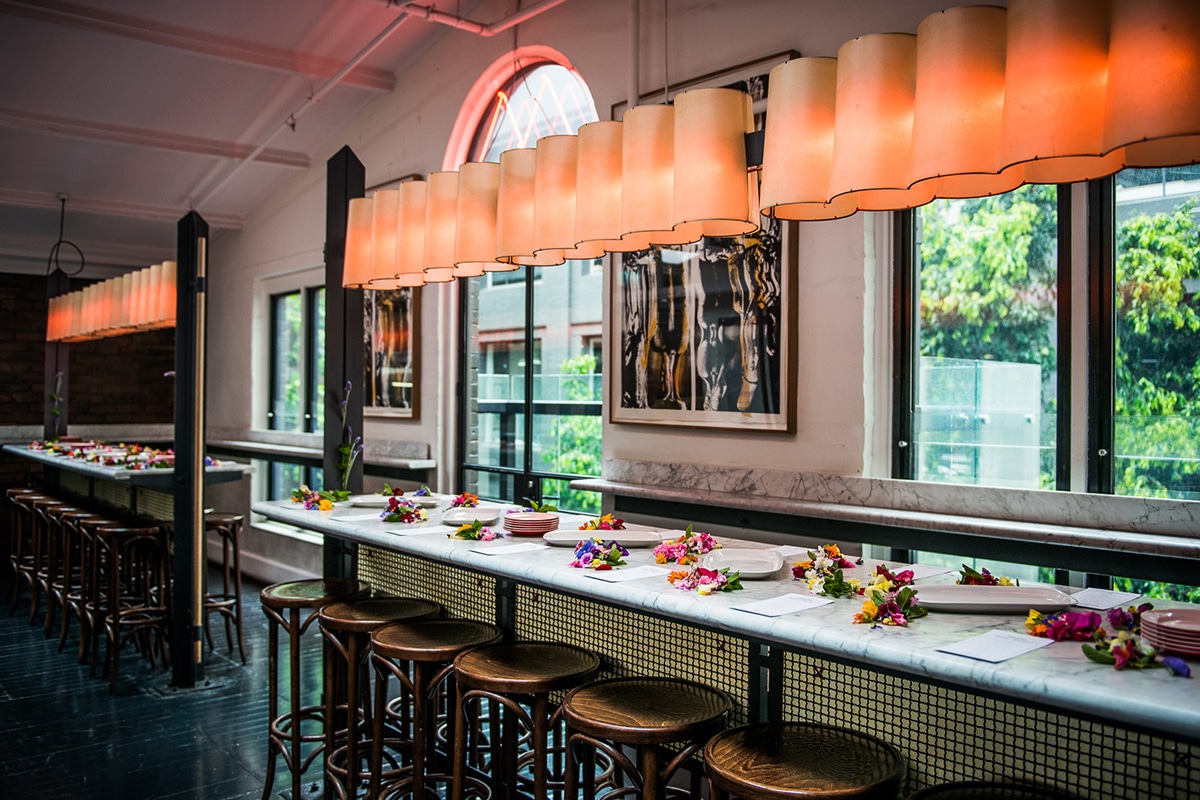 7. Magic Mountain Saloon
Sister venue of The Toff and Cookie, Magic Mountain Saloon is a buzzy late-night bar and eatery in Melbourne's CBD. The menu is 'Thailand meets Australia', full of creative, bold new ideas mixed with traditional South-East Asian flavours and the creativity doesn't just stop at the food. The inventive drinks list is packed with beers, spitzes and an incredible cocktail selection… it's a pretty informal atmosphere, so why not sit back, relax and enjoy a couple of their popular boozy Thai Coladas!
Address: 62 Little Collins St, Melbourne VIC 3000
Phone: +61 (03) 9078 0078
Hours: Wed – Thurs: 12pm-11pm, Fri: 12pm-12am, Sat: 11am-12am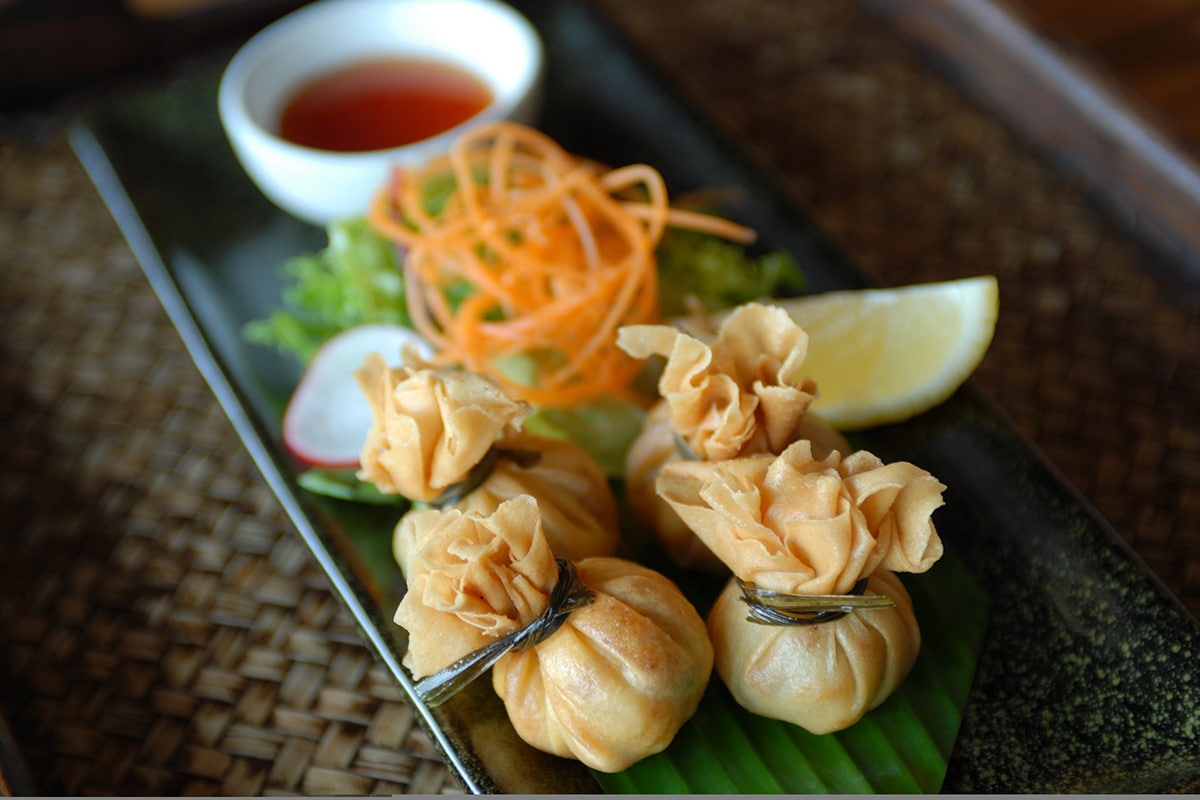 8. Mango Tree
With their flavours representing the heart of Thailand, 'fierce, deep and sweet', Mango Tree is truly one of the best Thai restaurants in Melbourne. A simple and authentic dining experience, using fresh Thai ingredients. Just walking into Mango Tree you feel as though you are on the streets of Bangkok and those hawker-style smells are almost as good as the dishes you are about to devour.
Address: 315 Stephensons Rd, Mount Waverley VIC 3149
Phone: +61 (03) 9807 7423
Hours: Mon: 5pm-10pm, Tues – Sun: 12pm-2:30pm, 5pm-10pm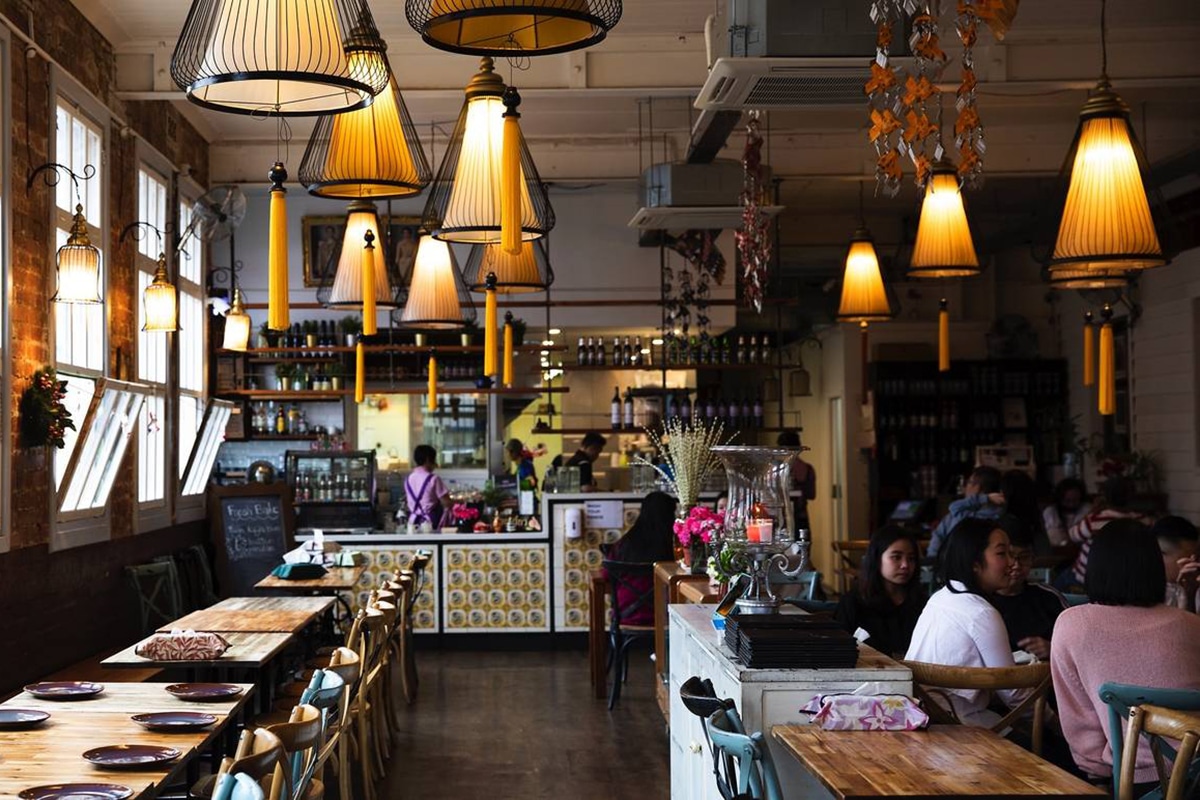 9. Jinda Thai
In true Thai style, family-run, Jinda Thai is a treat for all the senses. Enter into the atmospheric dining room, full of warm red exposed brick walls and low-hanging lights, with fun pops of colour. Also popping here, are the flavours, the dishes are jam-packed with fresh Thai herbs and spices, inspired by the family's grandmother's recipes. If you like your Thai curries traditional, this certainly is one of the best Thai restaurants in Melbourne.
Address: 1/7 Ferguson St, Abbotsford VIC 3067
Phone: +61 (03) 9419 5899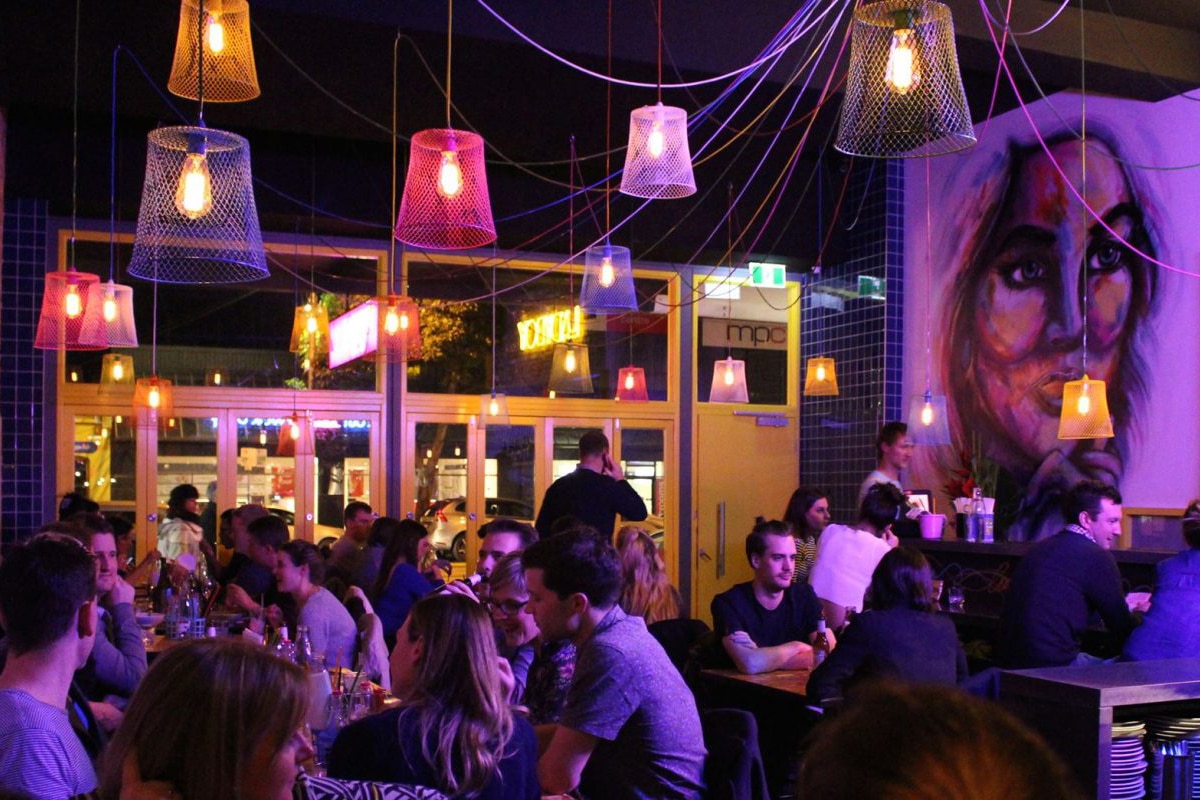 10. Ladyboy
Looking for a funky night out and a delicious feed? Welcome to Ladyboy, a fantastic fantasy land and Richmond's latest hawker-style diner, bringing Bangkok's frivolity to Bridge Road. Graffiti wall art, colourful paper lanterns and large neon signs adorn the walls and ceilings of this bustling bar and dining room, set up to reflect the buzzing atmosphere on the streets of Bangkok. Like the decor, the food is fun and creative, share style food with mid and large size plates…and some of the best desserts this side of Thailand.
Address: 394 Bridge Rd, Richmond VIC 3121
Phone: +61 (03) 9421 3206
Hours: Mon – Sun: 4pm-10pm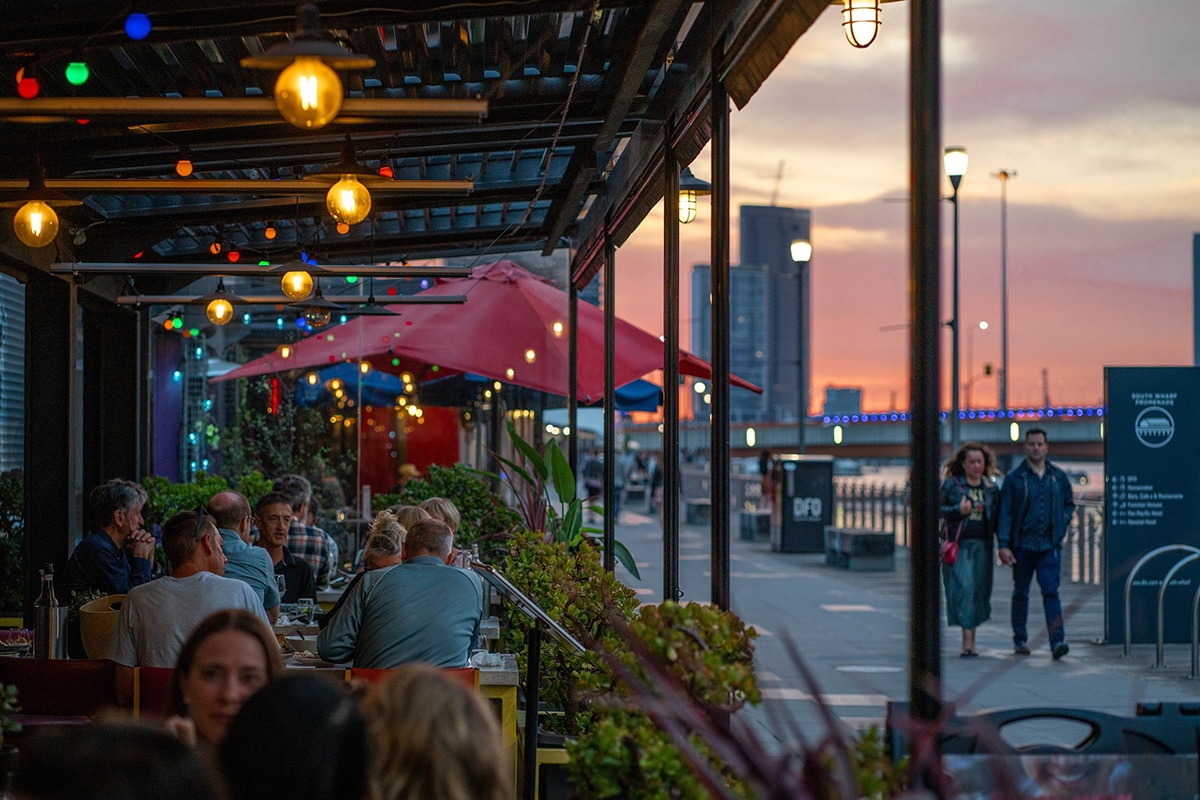 11. BangPop
"Fresh fragrant and fun" is the philosophy behind Melbourne's funkiest Thai restaurant, Bangpop. Overlooking the river, this casual restaurant is full of colour and an atmosphere of not taking itself too seriously which is very refreshing. Something they do take seriously however, is the food and flavours serving up unconventional hawker influenced dishes, made with exceptional Australian produce and fresh Thai ingredients.
Address: 35 South Wharf Promenade, South Wharf VIC 3006
Phone: +61 <(03) 9245 9800
Hours: Mon – Fri: 12pm-10pm, Sat – Sun: 10am-10pm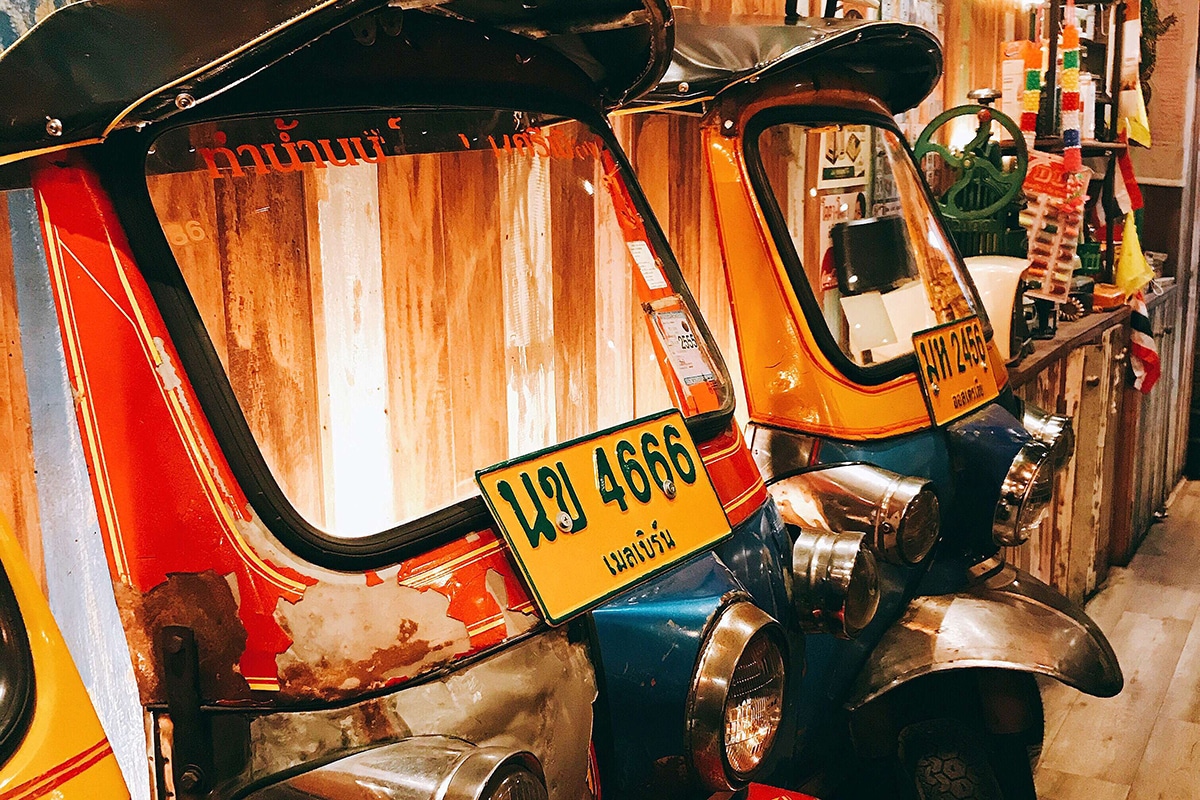 12. Isan Soul
Step away from the bustling crowds on Bourke Street into this lively two-storey eatery. A local favourite and one of the best Thai restaurants in Melbourne. Staple dishes from the Thai region of Isan, pack a flavoursome punch, combining extreme heat and sourness to create a harmony of flavours. Try the crispy pork, the massaman curry and the crying tiger.. a feast fit for a king.
Address: 98 Bourke St, Melbourne VIC 3000
Phone: +61 (03) 9654 0606
Hours: Mon – Sun: 4:30pm-10pm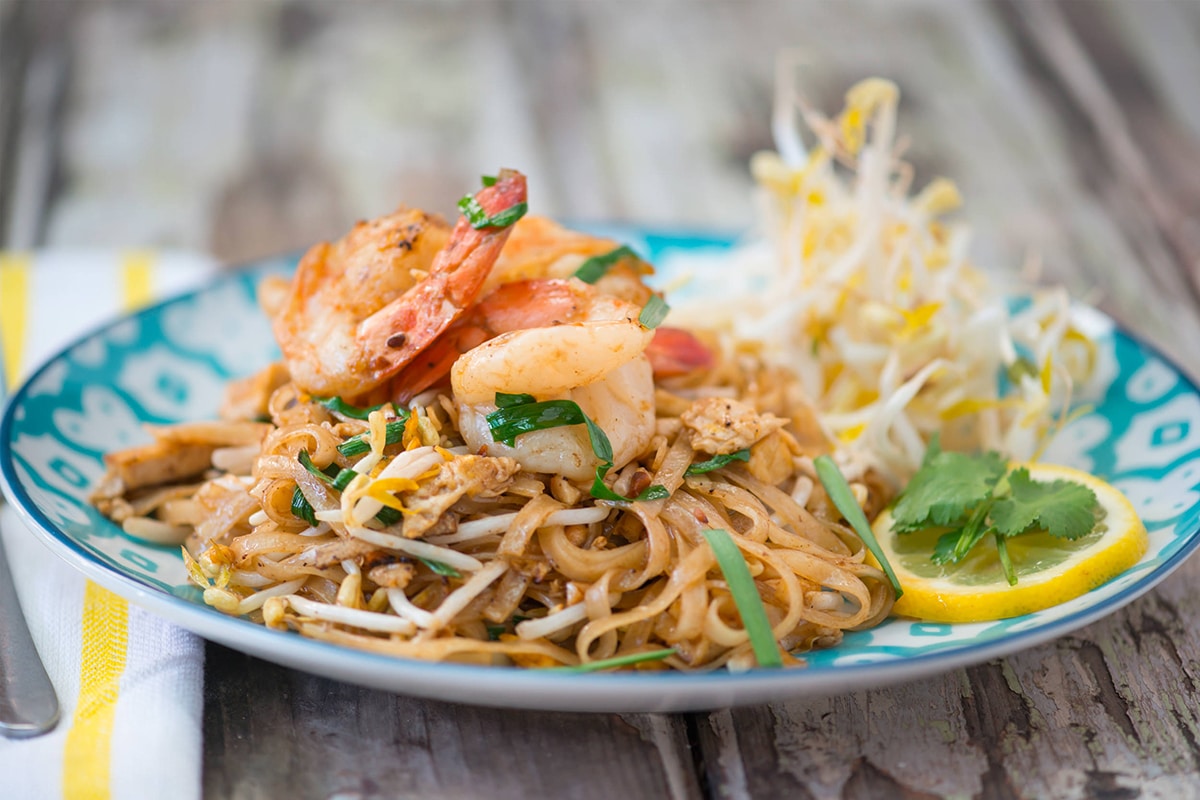 13. Son In Law
Named after the popular Thai dish, son-in-law eggs (kai loug kheuh) this popular Collingwood eatery is great for the young folk in the family and also for Instagram-lovers! This chic, modern Thai restaurant is decorated with pink walls and fluro chairs. On the menu are cartoon gau bao ( actual edible bao made to look like your favourite cartoon characters!) and even a drink topped with hello kitty and a mountain of fairy floss! Don't worry though… this isn't just for the young at heart. They do a mean Tom Yum Soup and an incredible savoury menu of traditional small and medium bites, noodles and rice dishes, without a pokemon in sight! One of Melbourne's most unique Thai restaurants.
Address: 56 Johnston St, Collingwood VIC 3066
Phone: +61 (03) 9410 0399
Hours: Mon – Fri: 5:30pm-10pm, Sat: 12pm-4pm, 5:30pm-11pm, Sun: 12pm-4pm, 5:40pm-10pm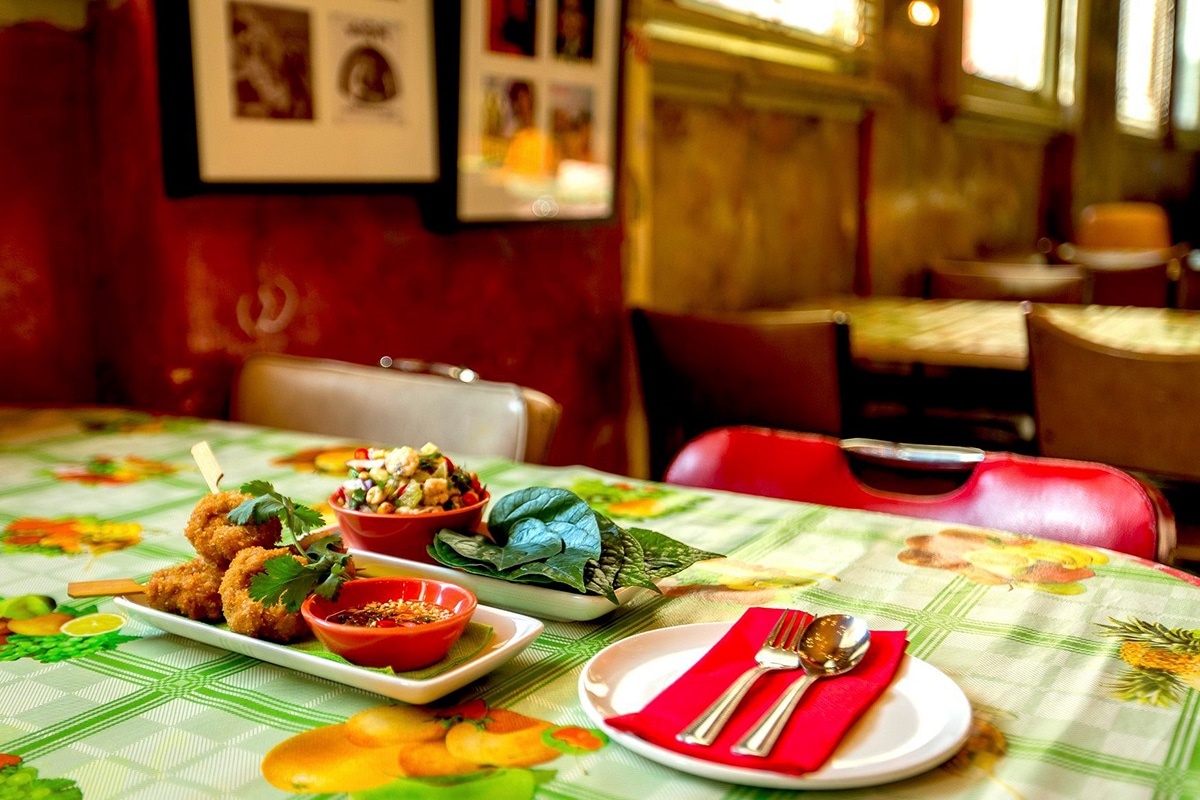 14. Colonel Tan's
Head upstairs at Melbourne's well-known nightclub spot, Revolver and you'll find street food kitchen Colonel Tan's. Great for big parties and Thai-inspired banquets, this is Thailand meets hipster American diner, (sounds crazy, but it works, trust us!) Complete with retro furniture and pineapple tablecloths this is one of Melbourne's best Thai Restaurants and is full of South-East Asian flair. Open Thurs-Sun, the venue switches from grub to club at 11 pm…so why not stay for a boogie?
Address: 229 Chapel St, Prahran VIC 3181
Phone: +61 (03) 9521 5985
Hours: Thurs – Fri: 5pm-10:45pm, Sat: 1pm-10:45pm, Sun: 1pm-8pm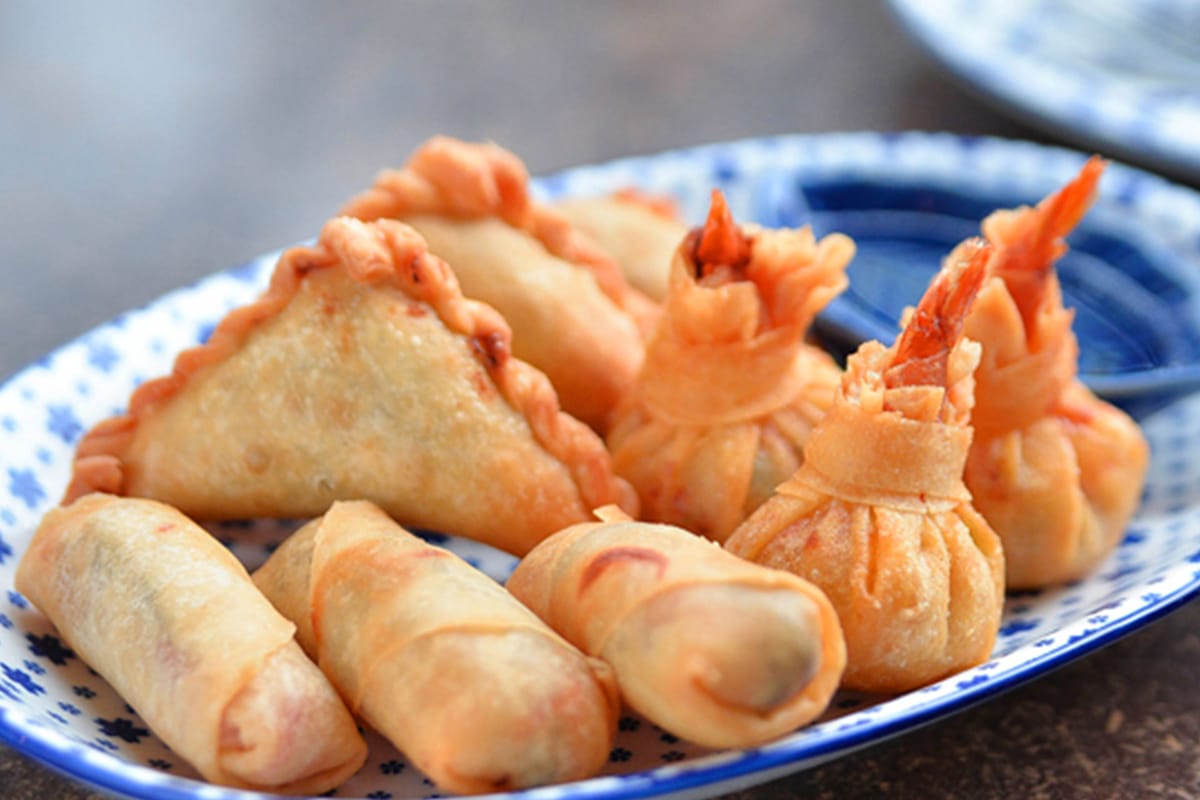 15. Thai 29
Looking for an authentic Thai experience? Thai 29 is exactly that, this small restaurant in South Melbourne certainly packs a big punch when it comes to flavour. With menu items ranging from the usual favourites such as Green Thai Curry and Pad Thai, to some more unusual dishes such as Pork Neck Salad..there will be something here for everyone.
Address: 29 York St, South Melbourne VIC 3205
Phone: +61 (03) 9078 8527
Hours: Mon – Sun: 11:30am-3pm, 4:30pm-9:30pm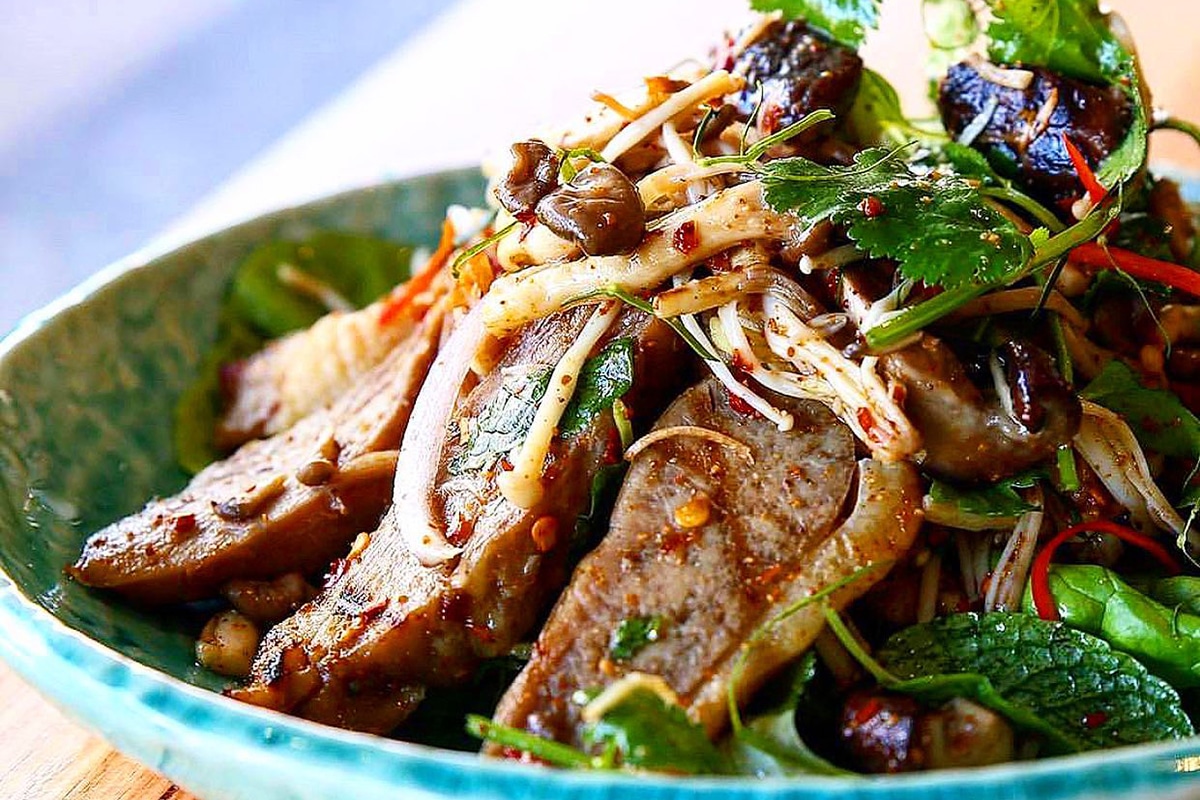 16. Thai Thani
One of Fitzroy's original South-East Asian restaurants, Thai Thani on Brunswick Street offers a street-smart hawker-style menu in its heritage-listed building. The space has a mainly monochrome theme with luscious indoor greenery and a large mural wall. Stand out menu items come in the way of the Tom Kha Soup (one of the best in Melbourne) and hawker favourites such as Braised Pork Hock (Khao Kha Moo) and Muslim Chicken Rice (Khao Mok Gai).
Address: 293 Brunswick Street, Fitzroy VIC 3065
Phone: +61 (03) 9417 7416
Hours: Mon – Thurs: 11am-3pm, 5pm-10pm, Fri: 11am-3pm, 5pm-10:30pm, Sat: 12pm-10:30pm, Sun: 12pm-10pm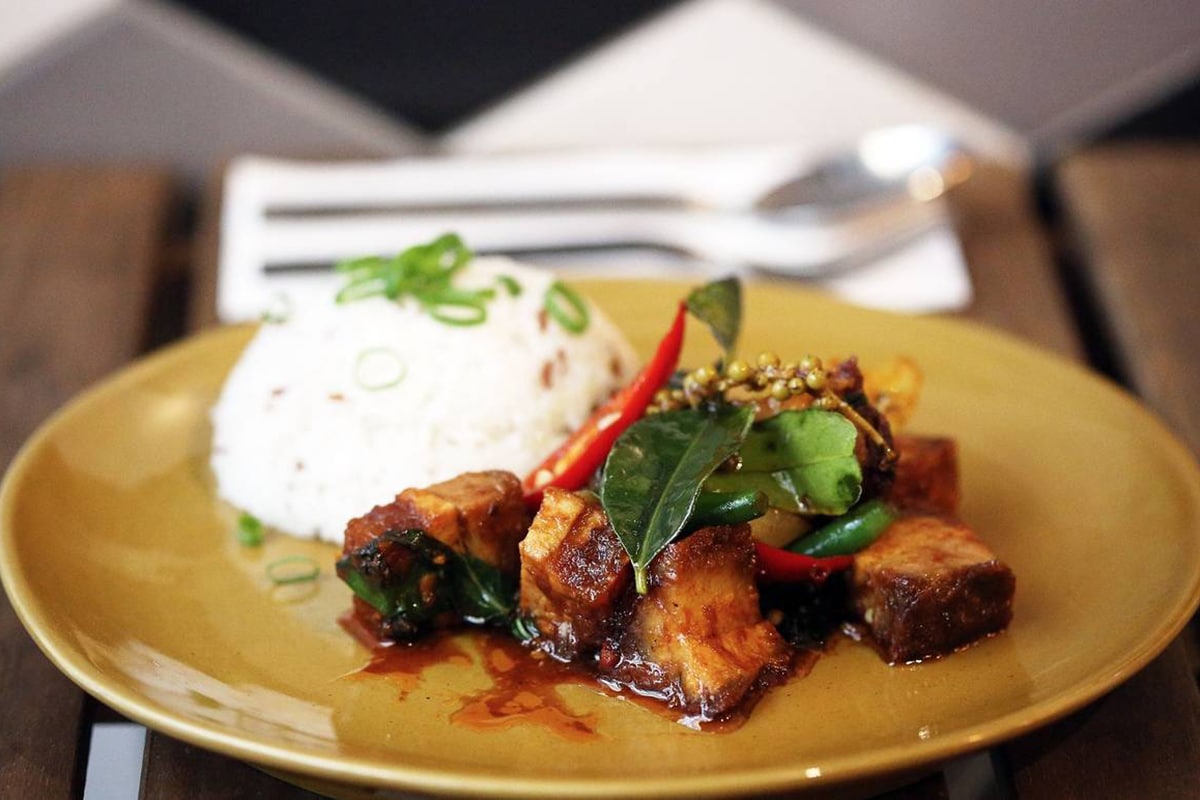 17. Pok Pok Jnr
Just inside St James' Mall in the heart of Melbourne CBD, Pok Pok Junior is known for its delicious street-style Thai street food that tastes exactly as if it were made in Bangkok. Escape from the bustling crowds of Bourke street into a modern Thai-style resort, the restaurant interior is a mix of Melbourne laneway street art and the hawker-style eateries of Bangkok. Expect pink stools, industrial interiors and flavours that transport you straight to the streets of Thailand. A simple, contemporary menu that works.
Address: 9/555 Bourke St, Melbourne VIC 3000
Phone: +61 (03) 9629 5881
Hours: Mon: 8am-3pm, Tues – Fri: 7:30am-9:30pm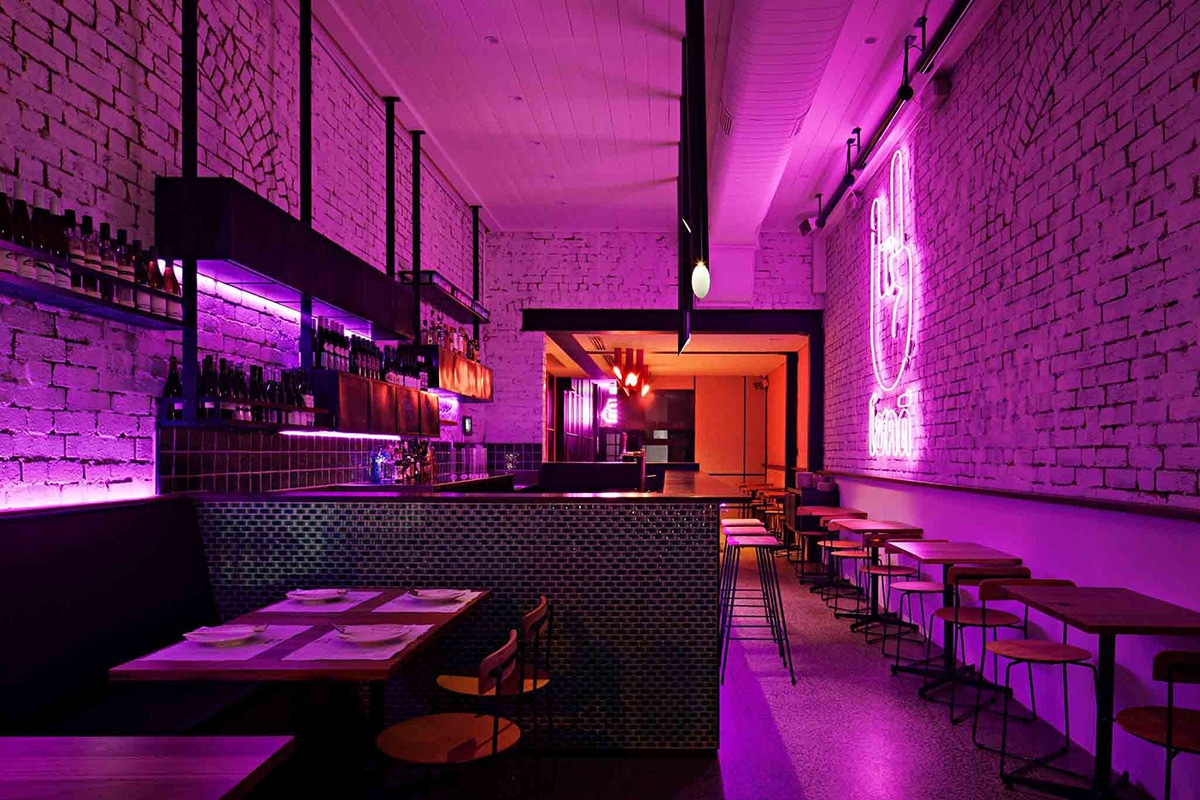 18. Rock Sugar
Inspired by the energetic hustle and bustle of Bangkok's hawker eateries combined with Thailand's famous Full Moon Party, Rock Sugar is a playful Thai restaurant with a rockin' twist. Pick from the menu or choose a "Feed Me" banquet, picked by Phi Phi the lucky cat, either way, you can't go wrong with the food here. Cocktails aka. #rocktails are a mix of traditional sips and tropical flavours, from fairy floss martinis to Full Moon Party buckets.. the drinks list is lively and varied. Perfect for a night out with all your friends… now all we need is the Full Moon.
Address: 477 Malvern Rd, South Yarra VIC 3141
Phone: +61 (03) 9826 2888
Hours: Mon – Fri: 4pm-10pm, Sat: 12pm-3pm, 4pm-10pm, Sun: 4pm-10pm
You'll also like:
9 Spots for the Best Dumplings in Melbourne
25 Best Italian Restaurants in Sydney
12 Best Sunday Sessions in Melbourne
General FAQ's
Where's the best Thai in Melbourne CBD?
There are so many Thai restaurants to choose from in Melbourne's CBD. Scott Pickett's Longrain is highly regarded as one of the best Thai restaurants in the area. It offers modern Thai cuisine at its best and even has its own swanky cocktail bar. A visit here will be sure to impress your friends, colleagues or your picky other half!
Is there any good Thai food in Melbourne?
If you are looking for traditional hawker-style Thai food, look no further than Isan Soul or Jinda Thai. Delicate yet punchy authentic flavours that will transport you from Melbourne, straight onto the streets of Bangkok.
Which Thai restaurants in Melbourne deliver?
Thai 29 in South Melbourne delivers across Melbourne's CBD and surrounding suburbs. Check out their traditional style Pad-Thai and homemade spring rolls for that true taste of Thailand at home.