Man of Many's Most Wanted – March 2022
Got some extra cash you're more than willing to splash out on this month? Man of Many's Most Wanted is sure to help you out. This month, we have dished out the very best of the newest ultra-premium gear, rides, apparel, and other choice products. Whether you're ready to splash the cash or prefer to add them to your bucket list of must-buys-when-I-have-money, even a simple gaze on the web is enough to please the senses for the meantime. Read on to discover the most wanted items for March, according to us.
You'll also like:
Man of Many's Most Wanted – January 2022
Man of Many's Most Wanted – February 2022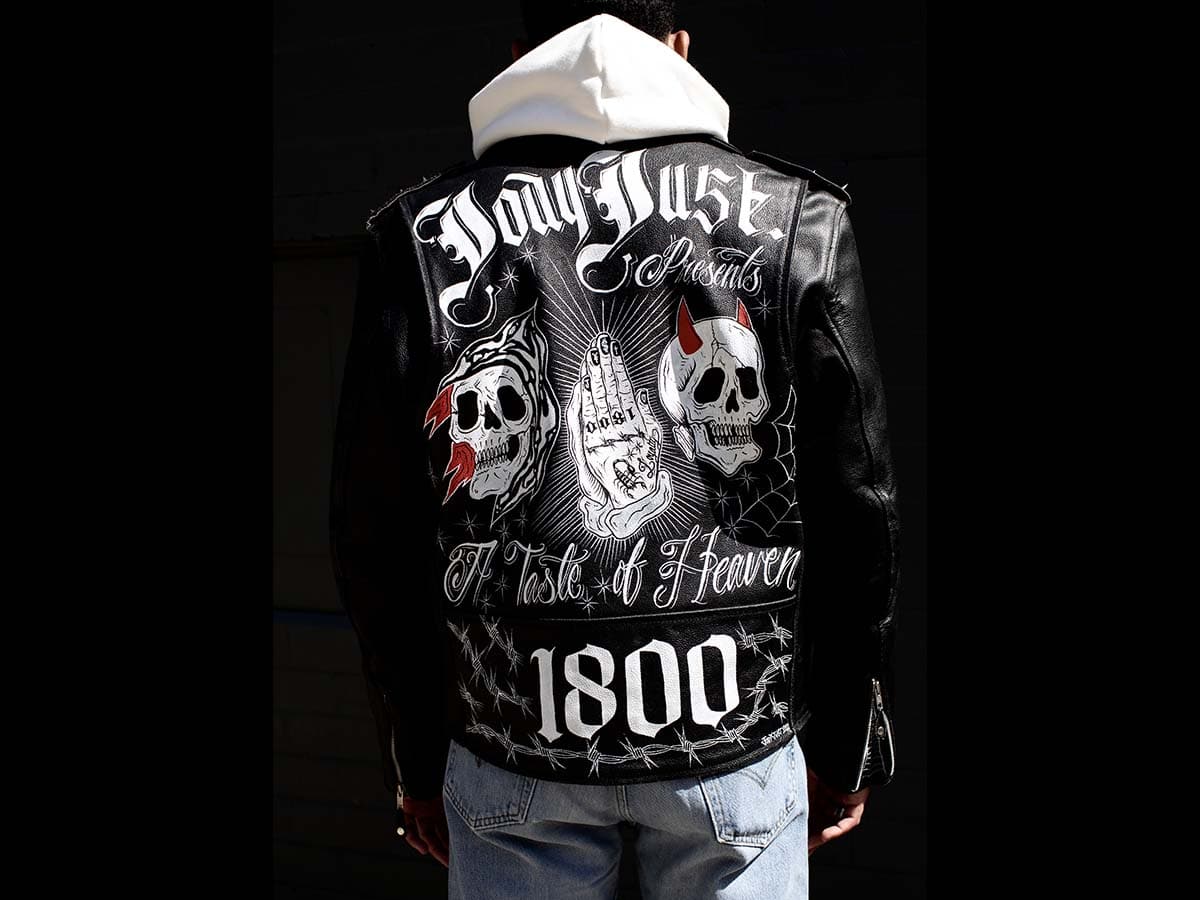 1. 1800 Tequila x Jody Just Leather Jacket
When Sydney-based designer Roman Jody isn't crafting hand-painted custom garments for Post Malone and Swae Lee, he's outdoing himself custom jackets like those we have here. In his latest, 1800 Tequila taps Jody Just for a boundary-pushing leather jacket. The ever so trendy jacket blends elements of traditional Americana with contemporary nightclub aesthetics to create something that looks edgy and feels dangerous. If you're a true purveyor of your own individual style, there's no excuse not to dive in!
Designed in the name of celebrating true underground trailblazers, premium spirits label 1800 Tequila grabbed Jody to explore a range of ideas and motives, asking the designer to craft a bespoke garment that encapsulates his personal flavour. When asked about the design, Roman says, "It's all about energy. I want people to have like a reaction," he says. "It's not supposed to be muted lifestyle wear at all." Known for his label's signature custom cowboy hats, Roman's work is an exploration of influences and textures, and the newest addition to his collection is no different.
Chosen by: Ben McKimm
2. Electric Mustang by Charge Cars
In 2022, electric cars are all the rage, and Charge Cars are following suit with their electric mustang. The limited series of only 499 brand-new electric 1960s Mustangs preserves the classic design and styling of the legendary Ford Mustang, but with the environment in mind. The interior is luxurious and modern, providing the perfect balance between the new and the old. For a full rundown on what makes this car so special check out our article here, you'd be surprised how far a $600,000 AUD price tag will get you – or not.
Chosen by: Sam Mangioni
3. Kikuchi Nakagawa Murakumo watch
Every man dreams of a luxurious, stylish watch, and this one by Kikuchi Nakagawa is just that. Drawing on early 20th-century design, the watch has a stainless steel case elegantly proportioned 36.8mm in diameter and 8.5mm high. It also features a ceramic ball bearing used for automatic winding rotor shaft and a stop second function at time adjustment. It is both functional and stunning.
Chosen by: Frank Arthur
4. Bang & Olufsen Beosystem 72-22s Turntable
If you're into music or are a record-player collector, the Beosystem 72-22s Turntable is probably the most wanted music system in the world right now. It is a limited edition music system that transcends time by bridging the gap between one of its iconic designs from 1972 and today's cutting-edge digital technology. Individually customised by hand in pearl-blasted titanium tone aluminium and solid walnut wood, the fully integrated music system looks just as good as it sounds. With a price tag of $45,000 USD, you'll pay to play with this one.
Chosen by: Scott Purcell
5. A Stay at The Royal Malewane Kruger National Park Safari Lodge
Did someone say African safari? If this isn't at the top of your bucket list, you should add it right where it belongs – an experience like no other that's bound to be the place where long-lasting memories are made. Royal Malewane has three luxury lodges that each offer an unrivalled safari experience in South Africa's Greater Kruger National Park. Pick the one that suits you, sit back and relax, or try to!
Chosen by: Denise Barnes
6. Roland & Karimoku Made in Japan Series Digital Piano
Musical types, it's time to get your hands on this digital piano by Roland & Karimoku, literally! This stunning artisan digital piano combines hand-crafted solid wood cabinet and SuperNATURAL modelling technology to create a sophisticated, functional, luxe instrument. A great feature in any home, its Japanese style adds elegance to any room, as do the beautiful harmonies it will make. It is so stunning and dainty; it almost looks too beautiful to play!
Chosen by: Frank Arthur
7. Ducati Panigale V4 SP2 Superbike
This top of the range sports bike will be the envy of everyone you whizz past, and some. The Panigale V4 SP2 is the new model for Ducati super sports bikes- an exciting version for track riding for riders of all levels. The speedy bike features matt black fairings combined with the matt carbon finish of the rims and wings, which contrasts with bright red accents, giving it an effortlessly cool, sleek look. The 1,103 cc Desmosedici Stradale of MotoGP origin engine will be shooting you across the track in the blink of an eye!
Chosen by: Scott Purcell
8. Jason Alexander Seinfeld Autographed Answering Machine
Something a little bit different for this month's most wanted- a signed answering machine. Seinfield superstar Jason Alexander has Autographed an Answering Machine with a "Believe it Or Not" inscription, Don't fret, it comes fully certified with a Certificate of Authenticity and tamper-evident hologram. If you're a Seinfield fan, you can't get much better than this.
Chosen by: Nick Hall
9. Apple Mac Studio
Get your hands on this entirely new mac desktop from Apple. Just when you thought they couldn't possibly release a better upgrade, Mac have gone and done it. The desktop has it all compact, outrageous performance, extensive connectivity. With this desktop, you can easily transform any space into a studio. Choose between the M1 Max or the all-new M1 Ultra- the most powerful chip ever in a personal computer.
Chosen by: Nick Hall
10. Smeg x Dolce & Gabbana Refrigerator of Art
What do you get when Smeg and Dolce & Gabbana merge into one? Beautiful, state of the art refrigerators, of course. If you're looking to have the best fridge in town, this is one way to ensure just that. Smeg is a leader in appliance design and merging with high fashion powerhouse Dolce & Gabanna, they have created 100 unique and captivating refrigerators which artistically uncover beautiful stories from the heart of Italy.
Chosen by: Denise Barnes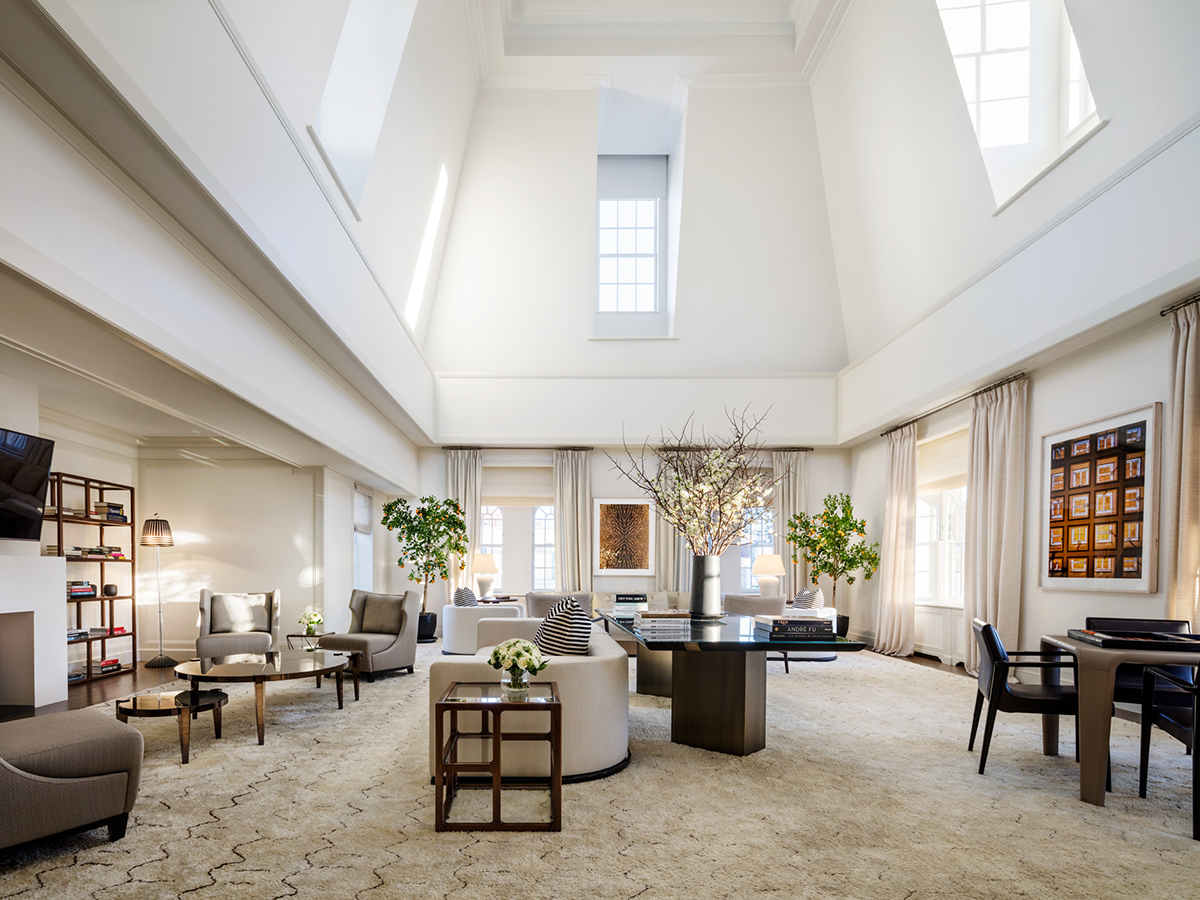 11. The Mark Penthouse at The Mark Hotel, Manhattan, New York City
Another luxury stay but one of the very different sorts, The Mark Hotel's ravishing grand penthouse is the largest hotel penthouse suite in the USA and is the height of luxury. If you're looking for a city stay, panoramic views and lavish-adorned furniture, maybe this is more what your bucket list needs. There is even a ballroom!
Chosen by: Clelia Niyikiza
12. Arcimoto Mean Lean Machine E-Trike
Who said trikes weren't cool? Not us, and we can prove it with this E-Trike by Arcimoto. The Mean Lean Machine e-trike weighs over 9,000 pounds and has a sleek, functional design. The best bit is it carries up to two people so that you can ride off into the sunset, with your lady in tow!
Chosen by: Sam Mangioni
13. Technomar's EVO 130 Superyacht
Okay, so this might be a long shot, but a guy can dream, right? This sports superyacht is what dreams are made of- a beautiful marriage between style and functionality that has managed to put together engineering efficiency and cutting edge design. Tecnomar Evo is bound to provide an ultra-luxury experience.
Chosen by: Sam Mangioni
14. 2022 Jeep Gladiator Oculus Tron 6×6 – Hemi Hellcat
Are you looking for a new jeep? We have the perfect car for you! The Apocalypse HellFire with special Oculus Tron front Grumpier has been featured on Jay Leno's Garage, and the movie The Lost City with Brad Pitt and Sandra Bullock, and will quickly have you looking like a movie star. This jeep is truly next-level, coming with a 750 horsepower engine, Hemi. The six-wheel-drive has Kevlar coated fenders, side steps, windshield protector, LED light bar headlights, fully functional slant back top that is lockable to protect an 8 ft steel bed. If you want to look as hot as Brad Pitt, this is the car of your dreams that may make it a reality.
Chosen by: Scott Purcell
15. Dior Customised Men's Belt
Dior is taking things up a notch by letting you create your own unique belt with the buckle and strap of your choice. The new and exclusive personalisation service is just what men across the world need to elevate this simple staple in every man's wardrobe. Designed by Kim Jones, the belt features an emblematic "CD", and straps come in leather or the Dior Oblique canvas, with the iconic buckle in an array of elegant finishes.
Chosen by: Geena Valos
16. Veuve Clicquot La Grande Dame 2012 by Yayoi Kusana
We love this Veuve Clicquot La Grande Dame 2012 edition by the iconic Japanese artist, Yayoi Kusama. The artist imagines a unique, joyful and colourful creation specifically made for Veuve Clicquot, providing all those positive vibes. The opulent flower symbolises vital energy, love and celebration of life and Yayoi's signature pattern, polka dots, are reworked like champagne bubbles to embody La Grande Dame 2012. Delicious tasting champagne and a beautiful bottle and box to match.
Chosen by: Denise Barnes
You'll also like:
Man of Many's Most Wanted – January 2022
Man of Many's Most Wanted – February 2022