5 Perfect Gifts That Say 'I Love You' Without Words
In Partnership with Pandora
Every romance tells a story and Valentine's Day is one of its greatest chapters. During these challenging times, it's all the more important to let that special someone know how much you care. With their latest campaign, acclaimed Danish jeweller Pandora is giving you the chance to do just that. It focusses on the "little acts of love" found in everyday moments, which we ultimately cherish for the rest of our lives. Featuring a newly designed Padlock and Key Dangle Charm—amongst other things—these special gifts celebrate love in all its many forms.
Rife with symbolic meaning, Pandora's new Padlock and Key Dangle Charm allows one to capture their most beautiful memories. The design reimagines the padlock as a token of everlasting love—you lock it with a key and then give it to your special someone. Available in more than one material, it represents a unique hybrid between a charm, dangle charm, and clip, and joins the new freehand heart motif to create a spectacular work of wearable art. A little act of love perhaps, but it's one that your partner will never forget.
With Valentine's Day just around the corner, here are 5 perfect gifts that say "I Love You" without resorting to words. Each one comes straight out of Pandora's Valentine's Day Collection and represents the perfect little act of love.
You'll also like:
Moet & Chandon Launch Valentine's Day Gift Packages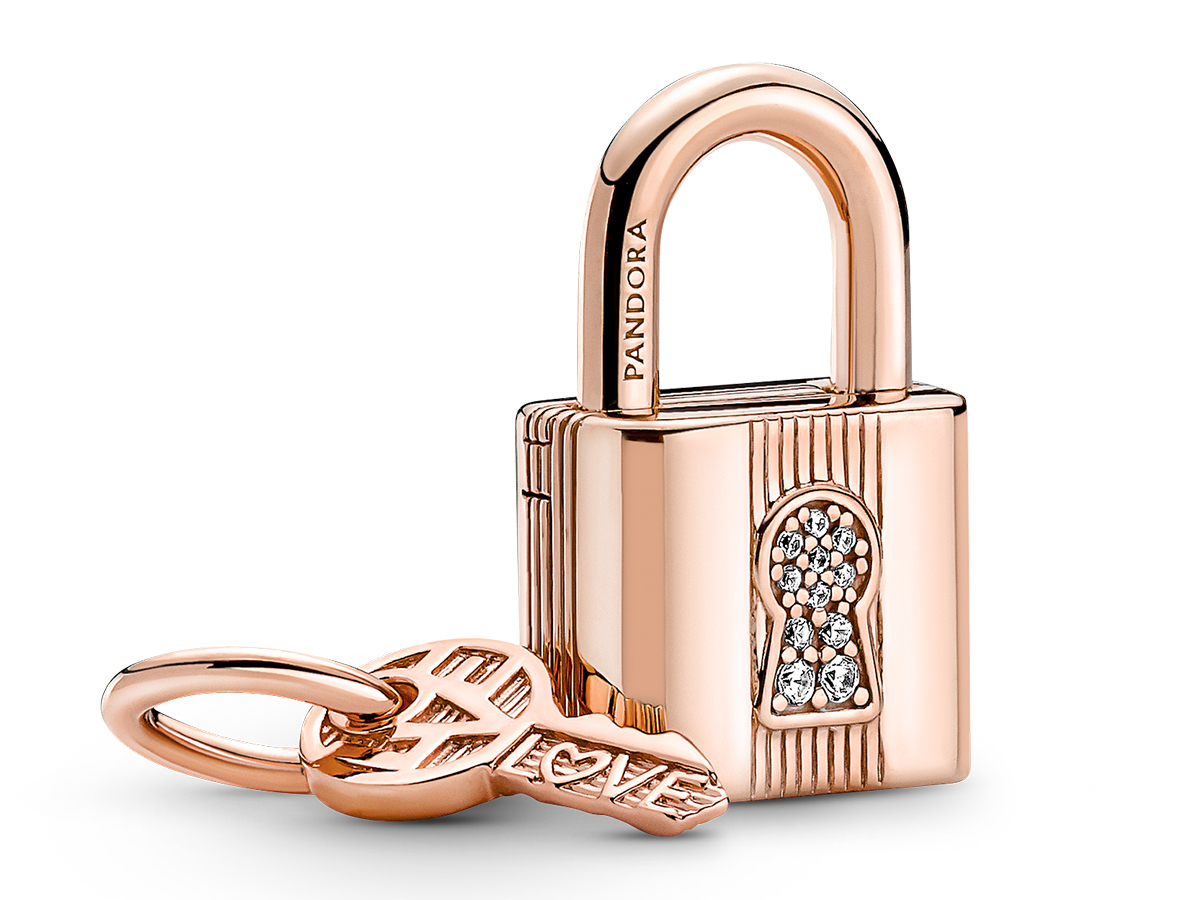 1. Padlock and Key Dangle Charm
Consisting of two parts, Pandora's new Padlock and Key Dangle Charm forges a lasting story at first sight. It's crafted and design with a sense of absolute purpose, giving your special someone the sole power to unlock the padlock with the key (which is a charm unto itself). The concept was inspired by the locks placed on bridges by romantic couples around the world, lending this jewellery all the more symbolic significance. This is the key to your loved one's heart and it's impressively affordable. Choose between sterling silver, a 14k gold-plated unique metal blend, and a 14k rose gold-plated unique metal blend and prepare to say "I Love You" without uttering a word.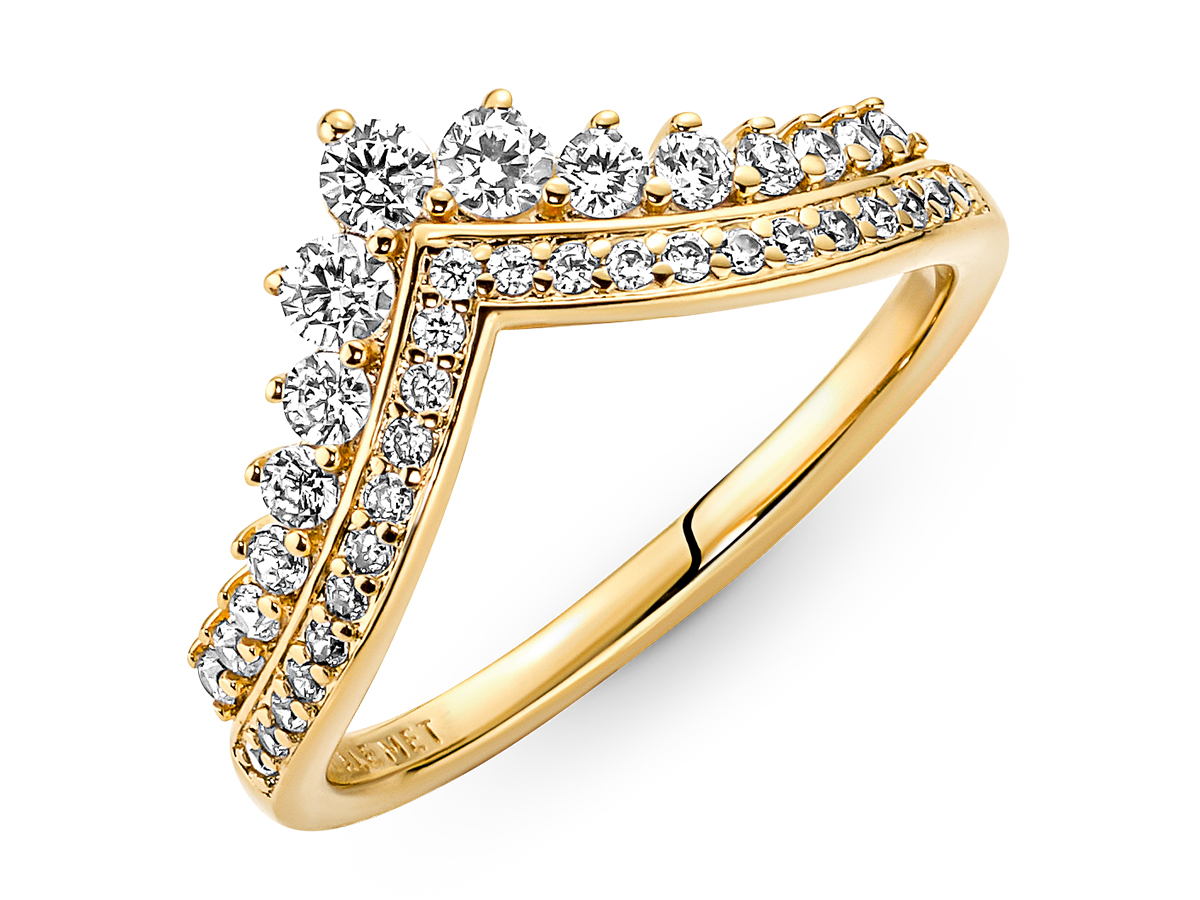 2. Timeless Wish Sparkling Heart Ring
Here we have another "little act of love" that nevertheless renders a huge and lasting impression. Inspired by Pandora's classic design language, the Timeless Wish Sparkling Heart Ring integrates a heart detail into a larger V-shape, with stunning clear cubic zirconia adornments. This is a small but mighty head-turner and it's guaranteed to raise all kinds of delighted smiles.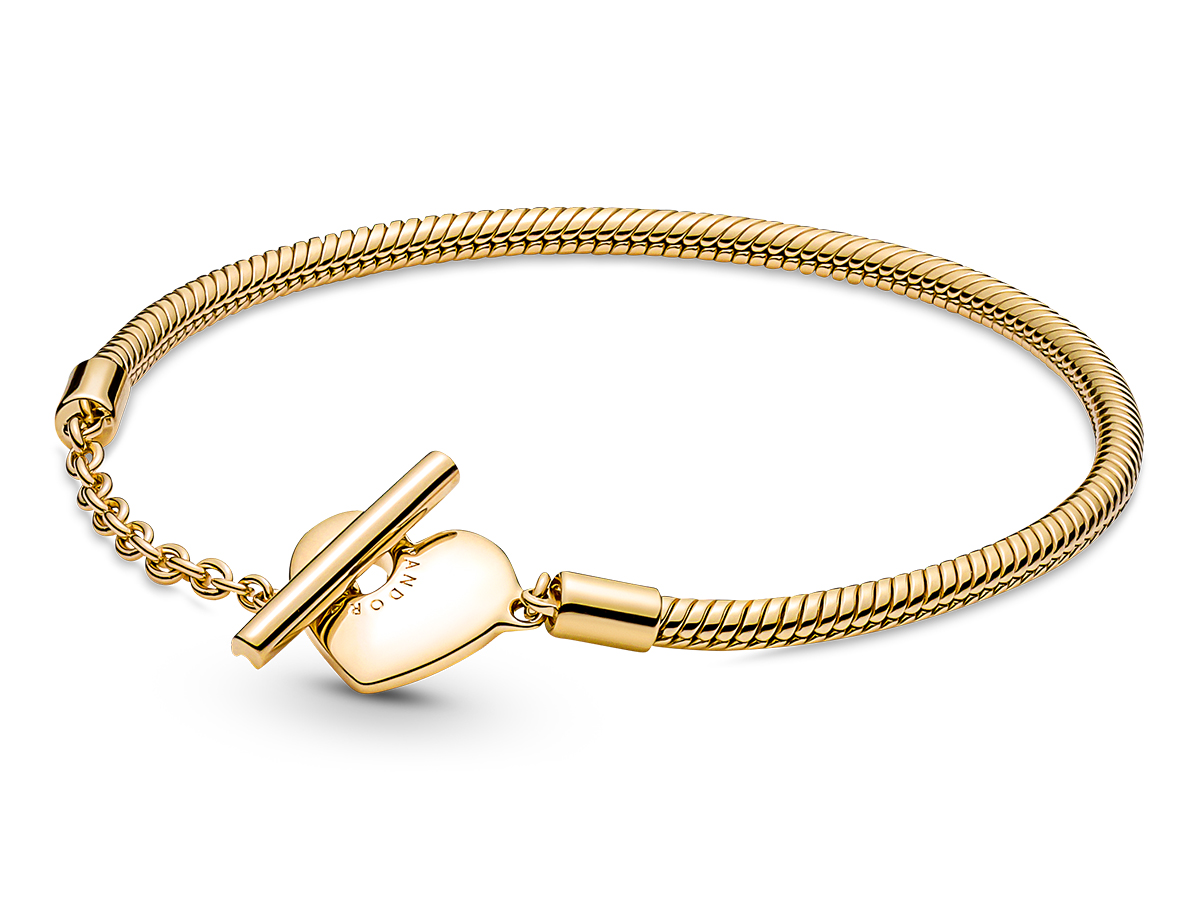 3. Lock My Love Heart T-Bar Bracelet and Padlock Gift
Putting a splittable Padlock and Heart Key Charm on Pandora's Moment Heart T-Bar Snake Chain Bracelet, this signature set symbolises the unbreakable bond shared between you and your partner. It's available for a limited time and at a discounted price so act fast and make their Valentine's Day.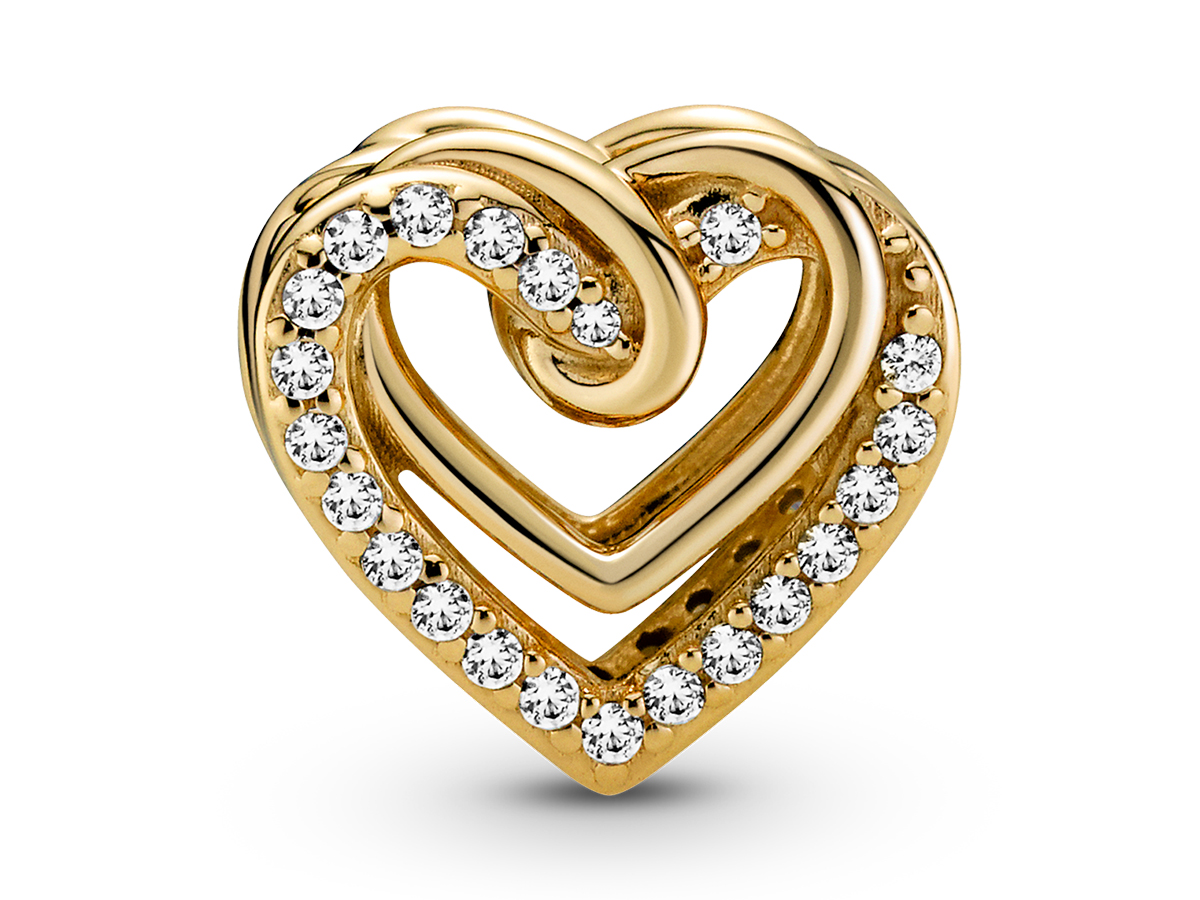 4. Sparkling Entwined Hearts Charm
This multi-layered masterpiece features intertwining polished hearts and sparkling stones on the front and back, with additional entwined hearts on the side. Hand-finished and bursting with sparkle, the openwork charm imparts instant meaning along with no shortage of style. Call it the visual representation of two hearts beating as one.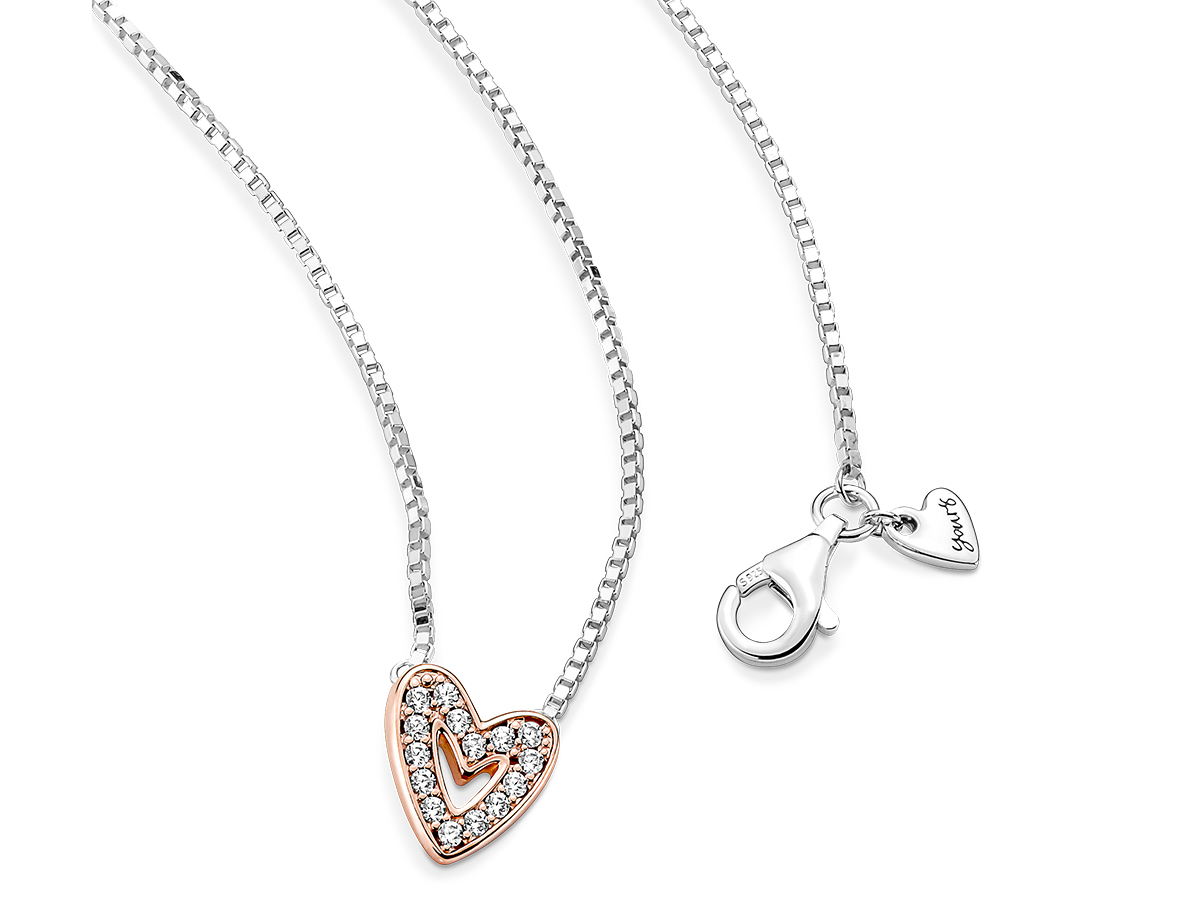 5. Sparkling Freehand Heart Necklace
A symbol of "perfectly imperfect" true love, the Sparkling Freehand Heart Necklace puts a modern twist on the traditional heart motif. It's hand-finished in sterling silver and 14k rose-gold plating and decorated with clear cubic zirconia. Wear it on its own or stack it with other necklaces for a multi-layered statement. No matter what you decide, the freehand heart will take centre stage on eyes and minds alike.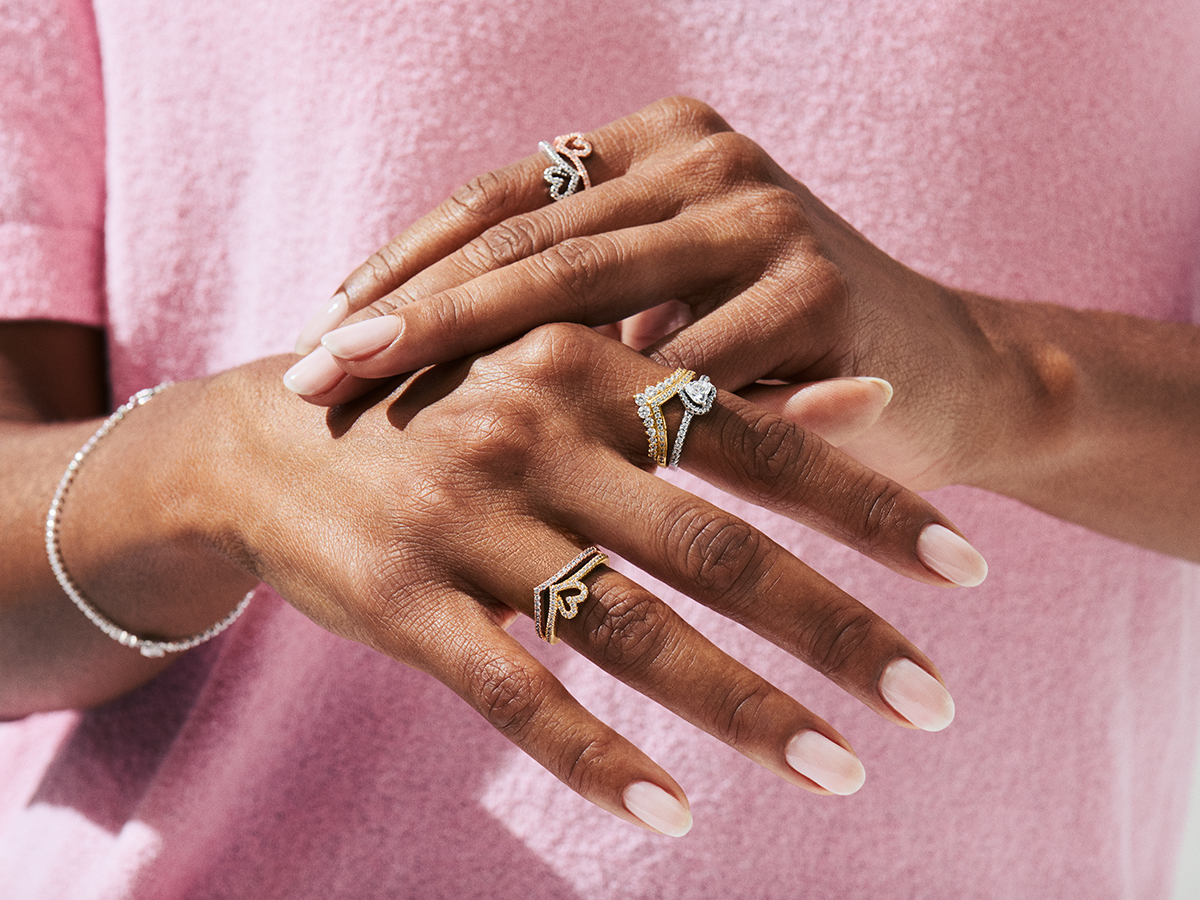 Pandora Valentine's Day Collection
No one offers high quality and terrific value quite like Pandora, which continues to employ premium designs and materials on everything they offer. This time around, the iconic brand is celebrating the "little acts of love" by way of their extraordinary Valentine's Day Collection.
You can score Pandora's latest collection in-store or directly through their website. Actions speak louder than words, so choose a piece or perhaps multiple pieces that capture the essence of your shared bond.
More Gift Guides:
2022 Valentine's Day Gift Guide For Her
7 Must-Have Sexual Enhancers for Valentine's Day
Shop Smarter This Valentine's Day: 10 Gifts For Every Budget
View all of our 2022 Valentine's Day Gift Guides