Hinge Launches 'Date From Home' Quarantine Feature
As far as dating goes, coronavirus has pretty much been romance kryptonite. Dates are off the table, meeting new people is a no-go and getting intimate with a special someone may soon require a doctor's approval. But despite the downfalls, the lockdown has actually seen a huge boost in dating app usage. People have more time than ever to workshop pick-up lines and refine the subtle art of the dick-pic, so it's no surprise apps like Hinge are blowing up right now. But the app isn't forgetting about what happens after a good opener. In a new move, Hinge has dropped a new 'Date From Home' feature that allows users to continue dating while maintaining social distancing measures.
You'll also like:
Top 5 Sex Trends of 2020
Pornhub is Handing Out Free Pornhub Premium Memberships For Everyone
13 Most Popular Sex Toys People are Panic Buying Right Now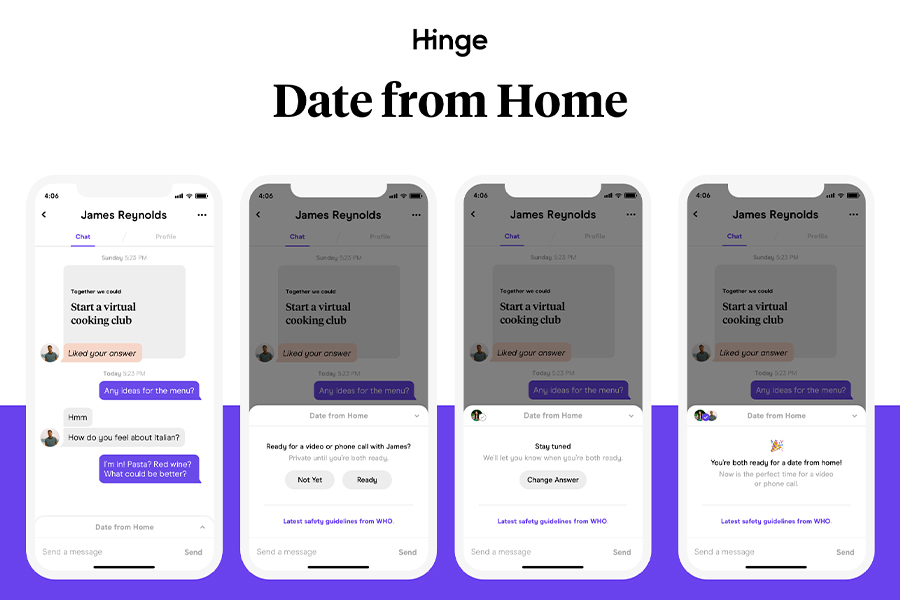 Kicking off on April 7, the Hinge 'Date From Home' option allows matched users to go on a digital date. While exchanging messages with a match, a 'Date from Home' menu will appear at the bottom of your conversation asking if you're ready to take things to the next level. From there, you can move things off the app by selecting that you're ready to 'Date from Home'. Don't worry, your response will remain private until the other person is ready too. Once each user has shared that they're down for a virtual date, Hinge will notify both of users directly in the conversation.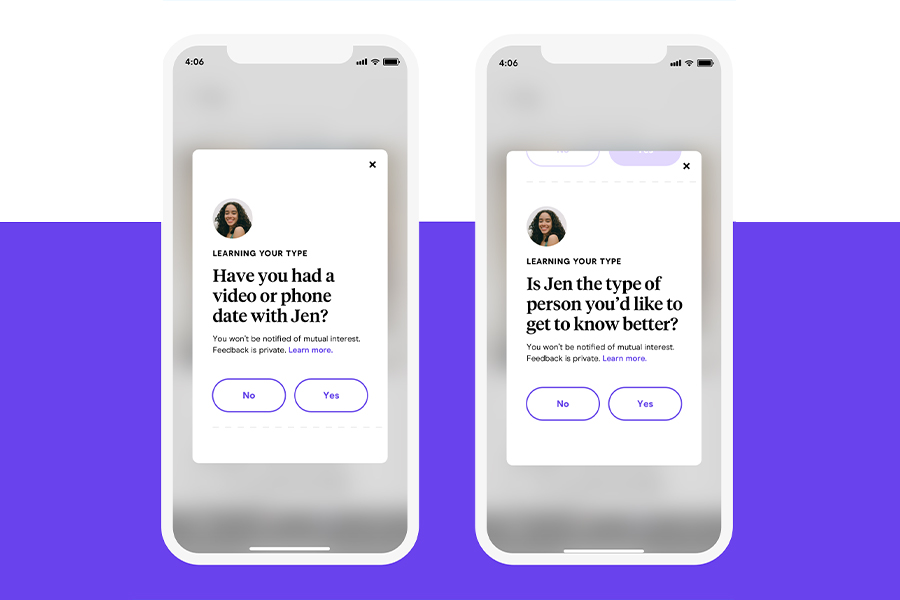 Tim MacGougan, chief product officer at Hinge said he was inspired to bring in the new 'Date From Home' feature after noting that users were least confident turning conversations into face-to-face meetings. "While we may need to be physically distant right now, we can still be socially connected. We are excited for the launch of 'Date from Home' as a new and easy way for our users to continue their dating lives," MacGougan said.
Hinge founder and CEO, Justin McLeod agreed, noting that in this era of uncertainty, safety is paramount. "At this time, technology is helping us bridge the gap between the isolation we're experiencing and the connection we're craving. Video and phone calls are currently a safe way to date someone you're interested in, and I believe digital dates, as a precursor to meeting in person, will be a trend that stays with us beyond the current climate," he said.
To make things a little more exciting, Hinge has also released a few romantic backgrounds for you to try out on your digital dates. The new Hinge 'Date From Home' feature is available for use now, so jump out of the sweatpants, do your hair and polish off your best pick-up lines. Dating is back on.
You'll also like:
Top 5 Sex Trends of 2020
Pornhub is Handing Out Free Pornhub Premium Memberships For Everyone
13 Most Popular Sex Toys People are Panic Buying Right Now