9 Best Boutique Hotels in Brisbane
It's about time you got amongst the best boutique hotels Brisbane has to offer. Why? Well, since we don't seem to be going anywhere anytime soon, holidaying at home will have to fill the void of jet setting overseas this year. But being stuck in Australia is not a terrible thing. First of all, it's massive. Second, it's got the best beaches in the world and third, our cities are some of the safest and explorable in the world.
Why not check out the sunshine state this year and all she has to offer, by staying at one of the best boutique hotels in Brisbane. Stroll along the river at South Bank, take in a show at QPAC or visit some of its many fine restaurants and bars. Start your journey here by checking out the best boutique hotels Brisbane has to offer for your next staycation.
You'll also like:
19 Best Japanese Restaurants in Brisbane
11 Best Rooftop Bars in Brisbane
10 Best Beaches Near Brisbane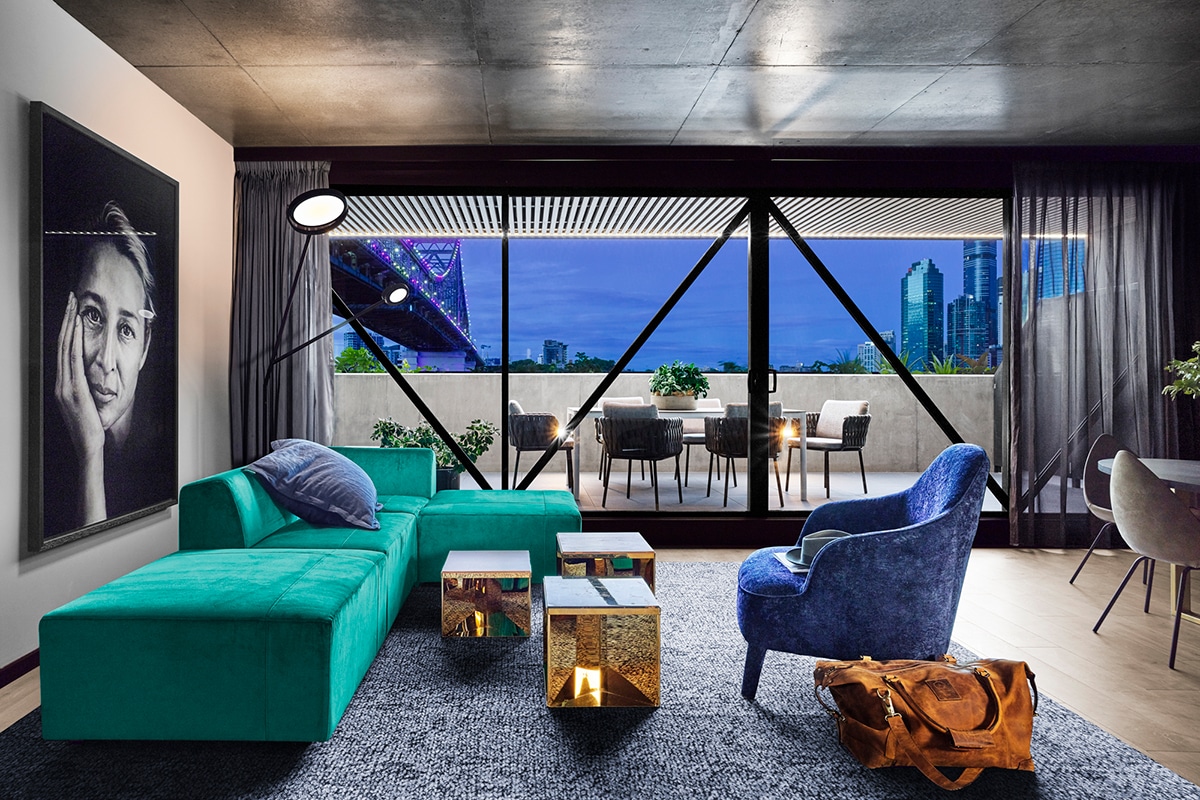 1. The Fantauzzo
The Eighth hotel in the acclaimed "Art Series", The Fantauzzo is based on the work of Australian painter Vincent Fantauzzo. You'll find his collection of originals and giclée prints spread throughout the hotel and its rooms. Rooms feature rich colours and textures with modern bathrooms and even a little painting kit. On the rooftop, there's a beautiful infinity pool that overlooks the Brisbane River, a small gym and bar. Feeling hungry but don't want to go too far? The hotel's restaurant, Polpetta serves up some delicious and authentic Italian.
Address: 5 Boundary St, Brisbane City QLD 4000
Phone: 3515 0700
Price: from $230
The Fantauzzo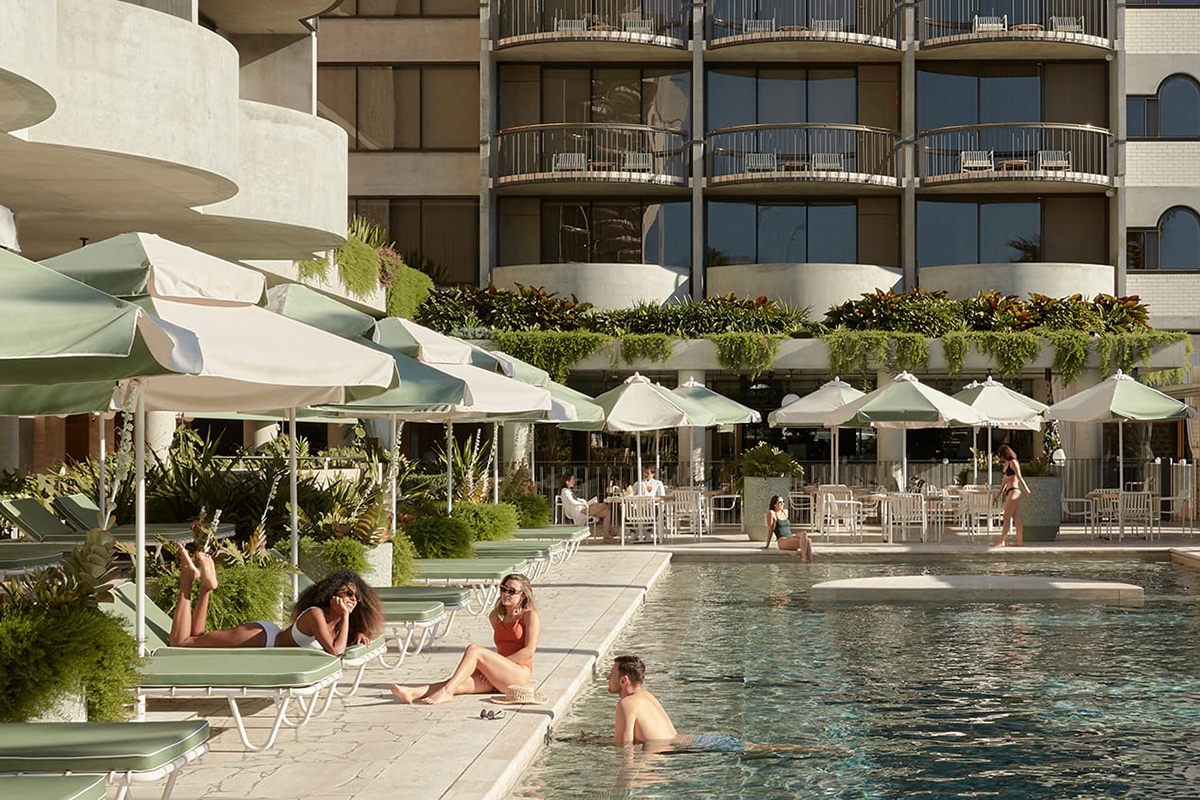 2. The Calile, Fortitude Valley
If shopping is your main goal then The Calile Hotel in Fortitude Valley is the perfect stay for you. This Brisbane hotel offers some of the city's top high end fashion stores, boutique art galleries and top restaurants. For the hotel's design, think pastels, palm trees and breezeblock while facilities include an awesome pool deck, cabanas, amphitheater, a gym and spa, lounge and even a library.
Address: 48 James St, Fortitude Valley QLD 4006
Phone: 3607 5888
Price: from $230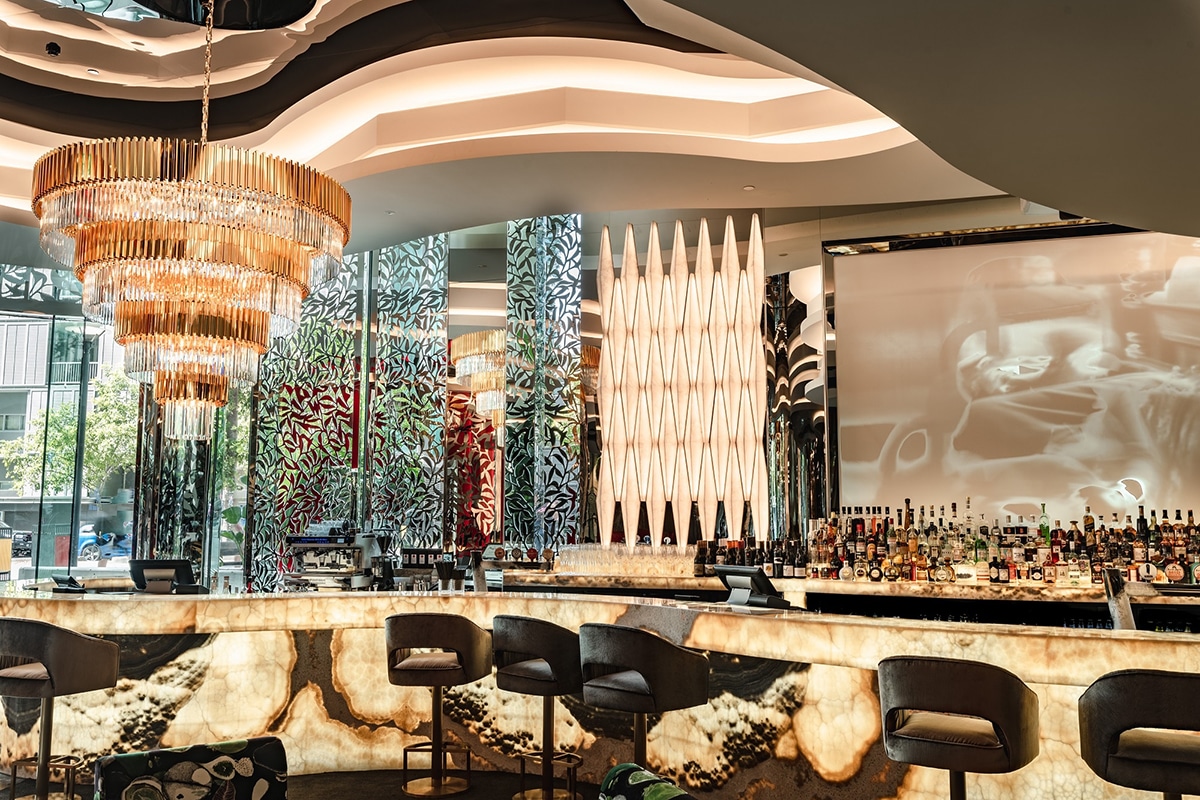 3. Emporium Hotel, South Bank
Right in the heart of Brisbane's South Bank, Emporium Hotel offers a touch of glamour to your Brisbane getaway. Rooms feature electric blinds, a mirror that turns into a TV, river views and rain shower heads. The perfect spot to stay if you want to be in close vicinity to museums, galleries, theatres and the Queensland Culture Centre plus some of the best and bustling restaurants in Brisbane. Take advantage of the hotel's amenities like the rooftop infinity pool, massage services, steam room and sauna.
Address: 267 Grey St, South Brisbane QLD 4101
Phone: (07) 3556 3333
Price: from $450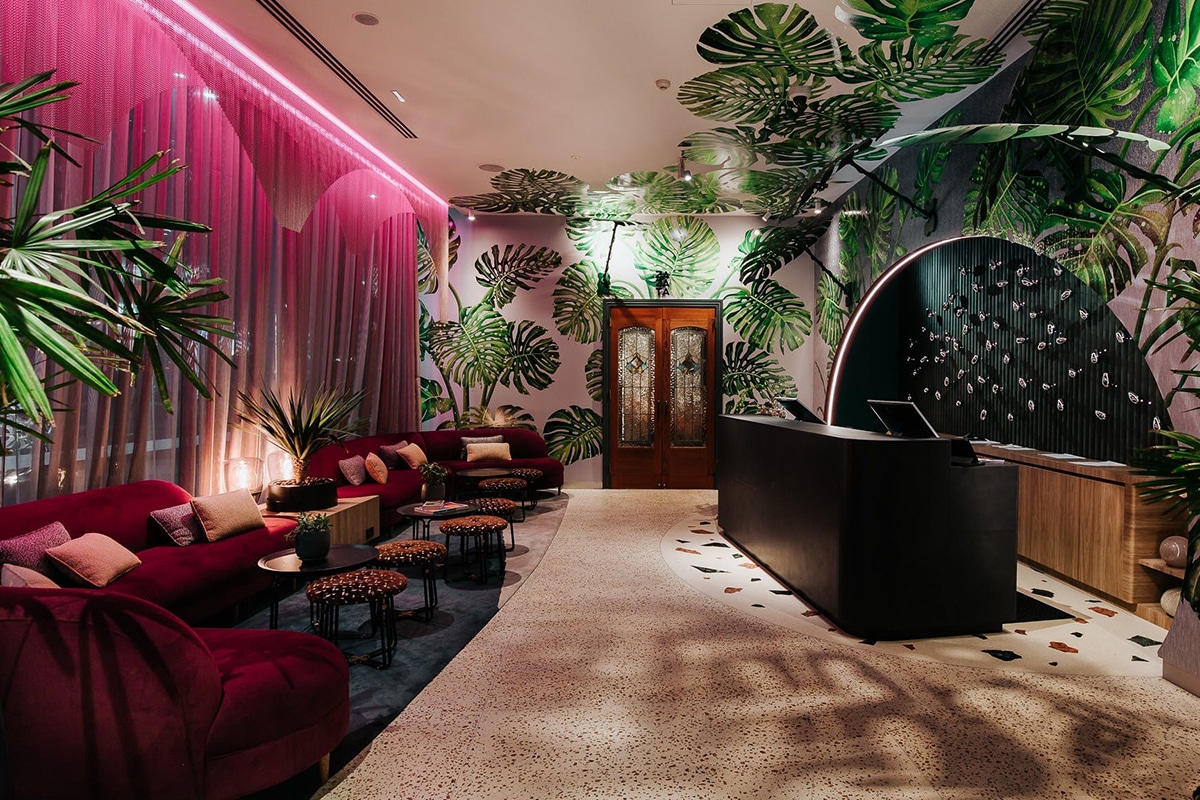 4. Ovolo The Valley
Ovolo in The Valley is a creative oasis away from the bustle of the city when you want to wind down at the end of a busy shopping day. The Brisbane Hotel has walls lined with original artworks, luxurious fabrics like velvet and contemporary design that somehow all fits together perfectly. Rooms are spacious with open plan living and big comfy beds. Take advantage of the rooftop pool or try both of the onsite restaurants. This hotel is also pet friendly so you can bring your furry friend on holiday with you.
Address: 1000 Ann Street, Fortitude Valley QLD 4006
Phone: 3253 6999
Price: from $200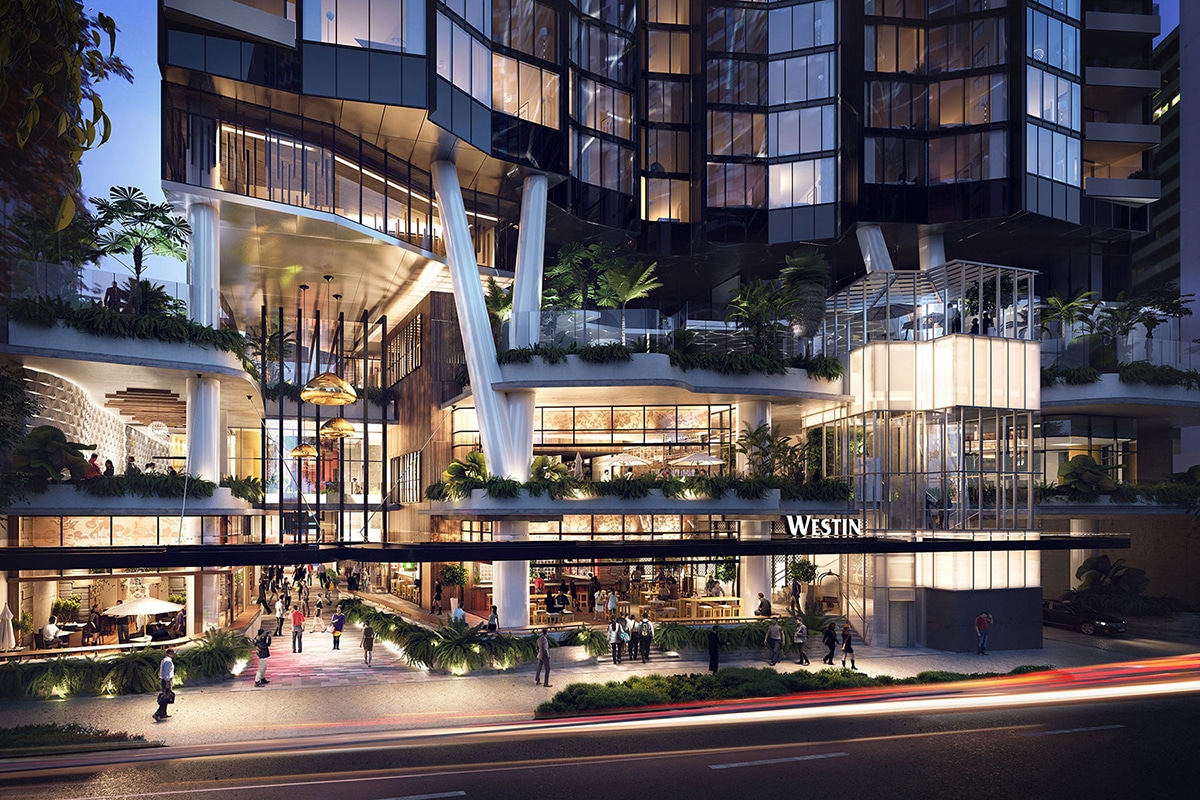 5. The Westin
The Westin has the perfect classy vibes if you're looking for a simple but nice hotel in Brisbane. Just a short walk from the Queen Street Mall, this prime location is within reach of everything Brisbane has to offer. Rooms feature views of the city skyline with neutral colours mixed with interesting textures, the comfiest king-sized beds and huge walk-in marble showers. The best feature though is the swim-up bar, Nautilus, where you can get snacks and drinks while you're cooling off in the outdoor pool.
Address: 111 Mary Street, Brisbane QLD 4000
Phone: 3557 8888
Price: from $208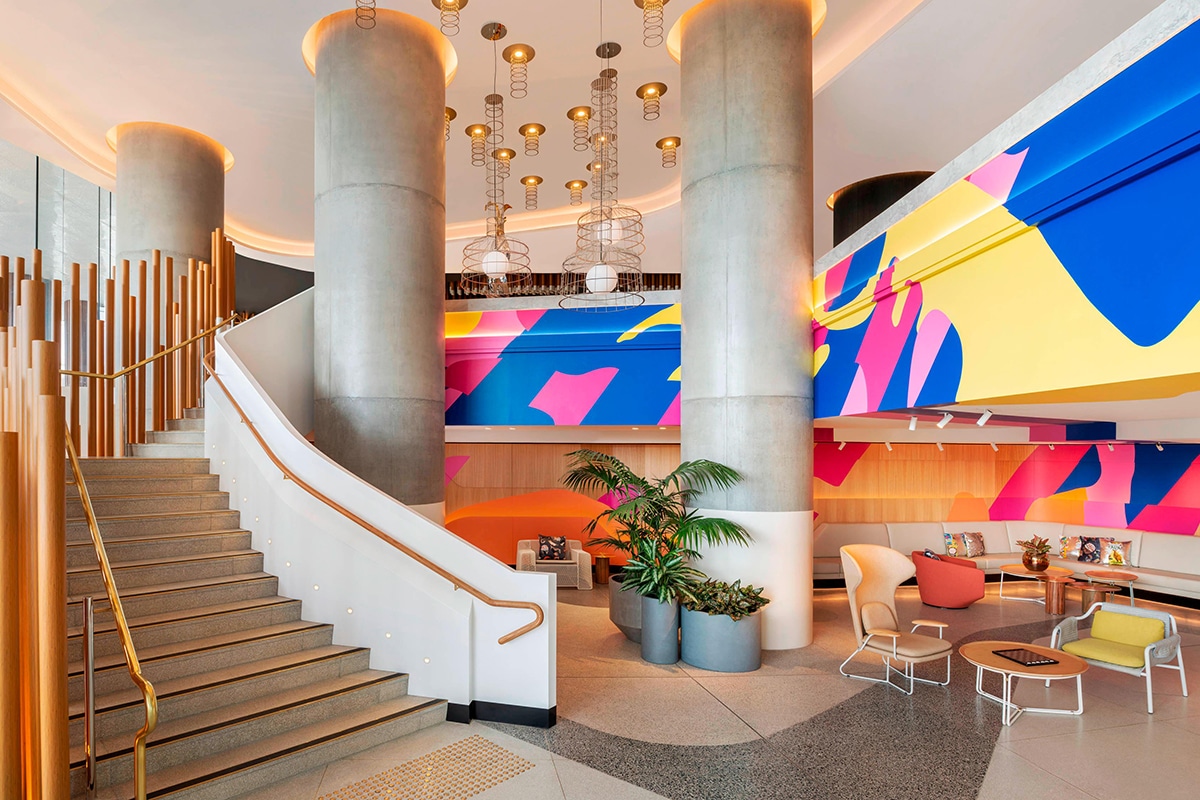 6. W Brisbane
Also a short stroll from Queen Street Mall and smack bang on the river is W Brisbane, an eclectic and modern hotspot for travellers visiting the city. Giant pineapples and bananas with indigenous art pay homage to Queensland's icons mixed with pops of colour, earthy tones and geometric carpets. Rooms are spacious with cocktail bar, espresso machines and even an Aussie outback style corrugated bathtub. If you're feeling hungry head down to Three Blue Ducks for delectable dishes and cocktails.
Address: 81 North Quay, Brisbane, QLD 4000
Phone: 3556 8888
Price: from $330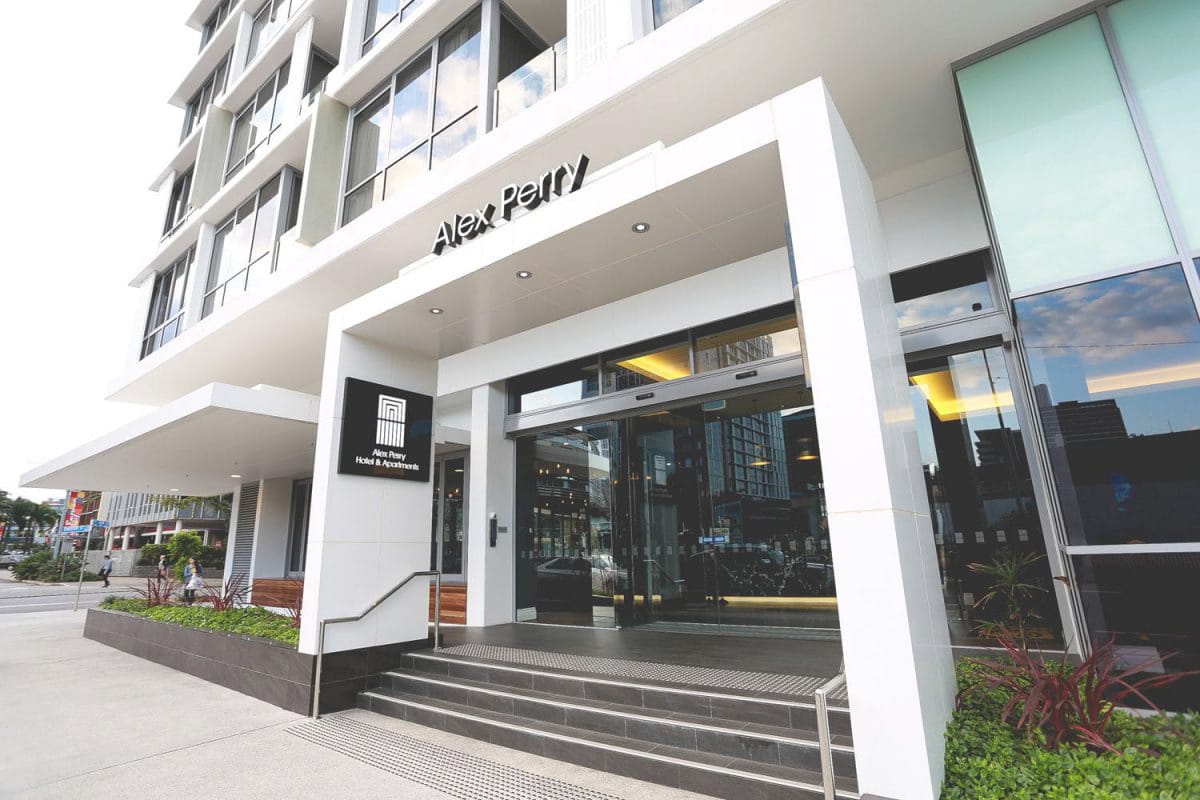 7. Alex Perry Hotel
Alex Perry, the renowned Australian fashion designer and TV presenter has his very own hotel right here in Brisbane's Fortitude Valley and just as his gowns are the epitome of elegance and luxury, so is the Alex Perry hotel. Lush interior styling, unique design elements and a central location make this Brisbane hotel the perfect place to start your Brisbane getaway.
Address: 959 Ann Street Corner of Ann &, Chester St, Fortitude Valley QLD 4006
Phone: 3124 7000
Price: from $170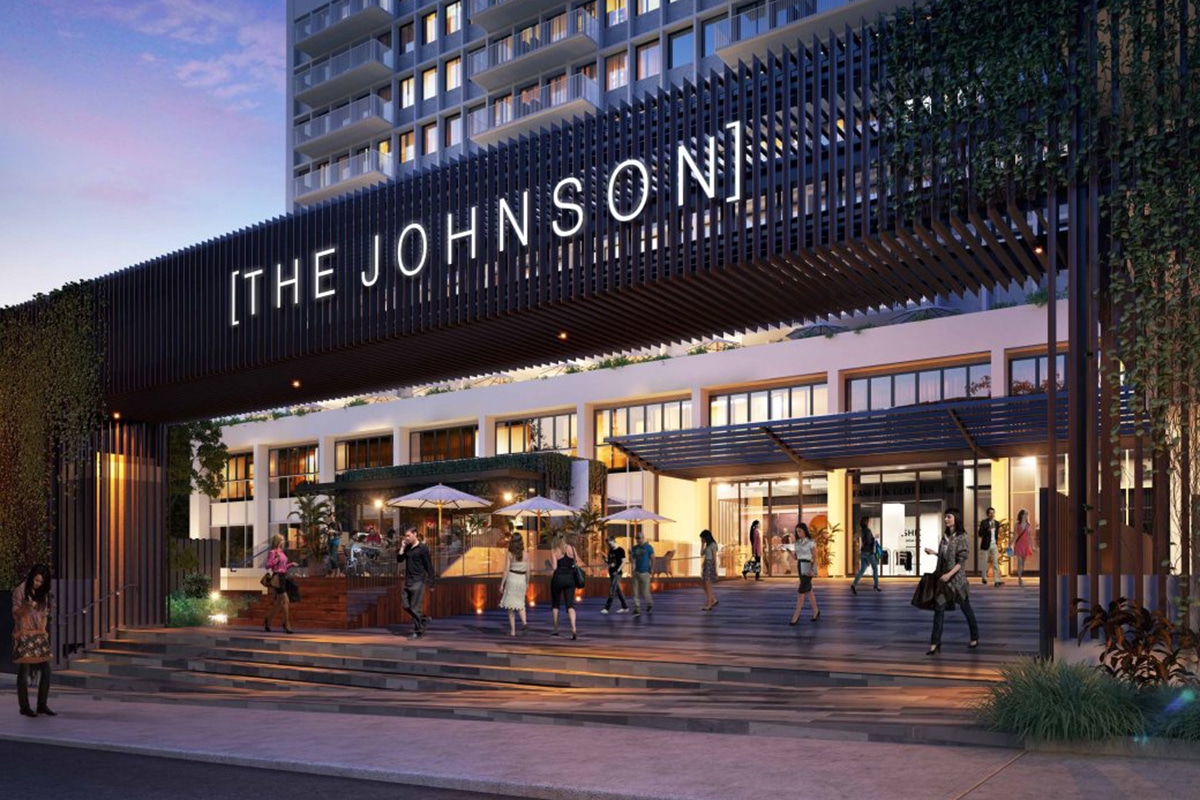 8. The Johnson
Another hotel in the Art Series Hotels, The Johnson is dedicated to Australian abstract artist Michael Johnson where you'll find his works lining the hotel's walls. The former government office building has been completely redesigned to welcome travellers and especially art lovers to stay and take advantage of everything this Brisbane hotel has to offer. Take a guided tour of the artworks, visit the in house art library or check out the lap pool designed by Michael Klim.
Address: 477 Boundary Street, Spring Hill QLD 4000
Phone: 3085 7200
Price: from $330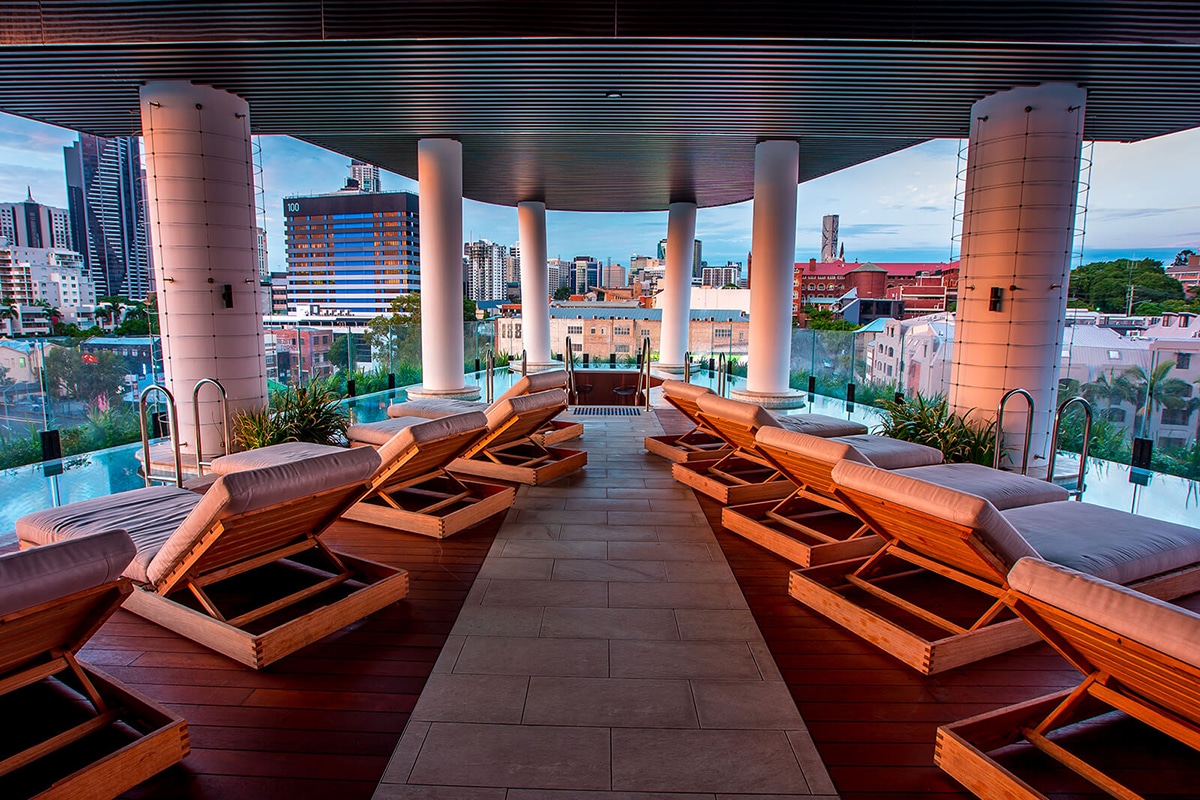 9. FV By Peppers
For those looking for a lively music and pub scene and plenty of nightclubs to boot then FV by Peppers is the perfect Brisbane Hotel for your next stay in Brisbane. Striking monochrome décor and roomy living areas with fully equipped kitchens make them great if you are planning for a longer holiday. There are three private pool rooms you can have food and drinks delivered to, an in house cinema, yoga studio and 24 hour gym.
Address: 179 Alfred Street, Fortitude Valley QLD 4006
Phone: 3118 9199
Price: from $200
You'll also like:
19 Best Japanese Restaurants in Brisbane
11 Best Rooftop Bars in Brisbane
10 Best Beaches Near Brisbane
General FAQs
What's the best boutique hotel in Brisbane?
If you're looking for boutique hotels in Brisbane, there are numerous options but the best and most highly rated places to stay include Emporium Hotel and W Brisbane.
Where should I stay in Fortitude Valley?
Some of the best places to stay in Fortitude Valley are Ovolo, FV by Peppers and Alex Perry Hotel.
How much is a luxury hotel in Brisbane for this weekend?
According to Booking.com, the average price for a boutique hotel in Brisbane is around $180 per night, however, this can definitely go up if you're looking for rooftop bars, pools and accommodation with all the amenities.