Review: Penrith's $110 Million Luxury 5-star Hotel Breathes New Life into Sydney's West
Greater Western Sydney has welcomed its first luxury 5-star hotel. Pullman Sydney Penrith has opened its doors to guests and reinvigorated Sydney's westernmost city. Now, I'd consider myself a Westie through and through, growing up in Sydney's South West. I'll admit there's a perception you have to travel into the CBD for luxury, world-class experiences, and in many ways, it's true. However, the AUD$110 million complex, opposite Panthers BlueBet stadium, completely changes all that.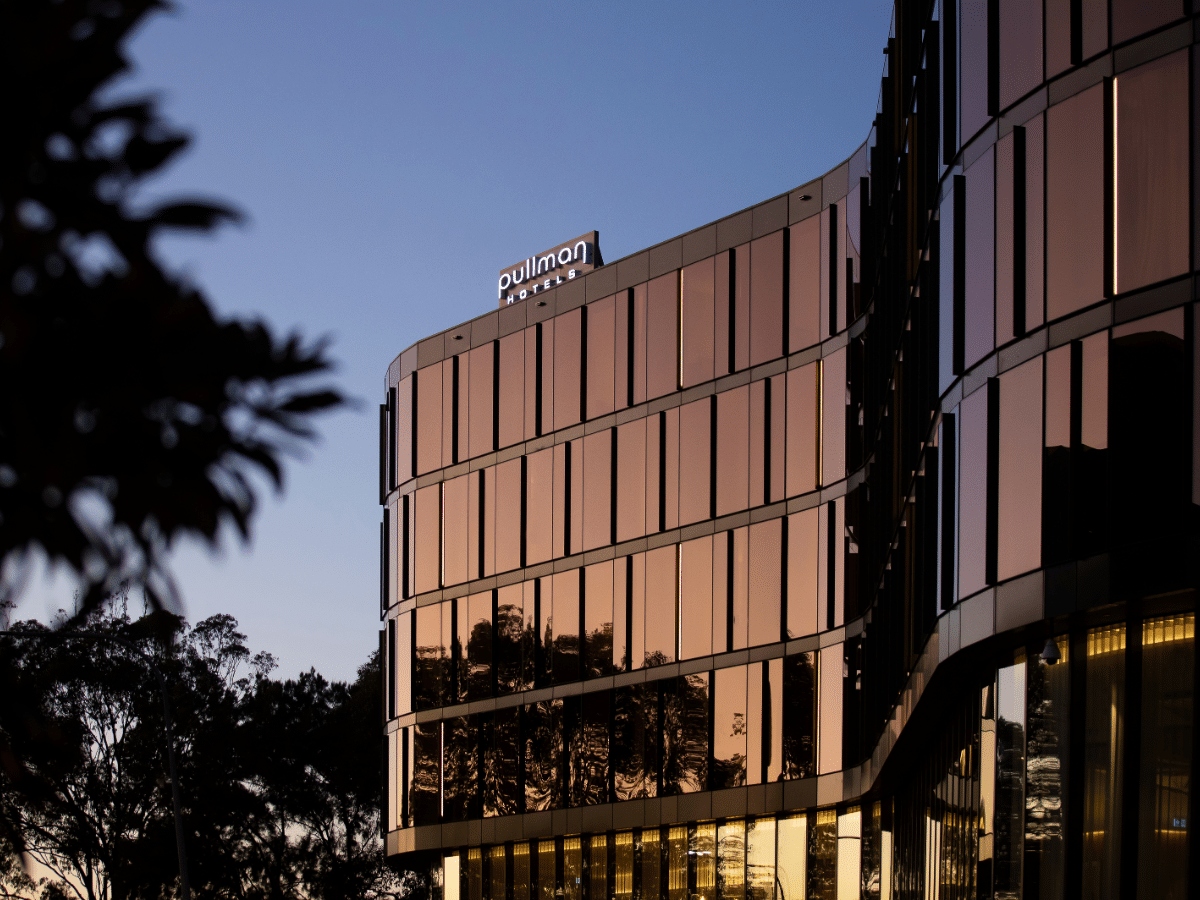 One of the first of many exciting developments in the area. There's a new international airport due to open 20 minutes away in 2026, a $400-million indoor snow resort in the works, and ambitious plans to transform the city into a world-class waterfront destination, complete with a man-made beach and its own version of Bondi Icebergs. The rise of Penrith as Sydney's next "major CBD" (next to Parramatta) is looking promising. Finally, it looks like Western Sydney is finally finding the new life (and funding) it deserves.
As part of the world-leading Accor group, PULLMAN SYDNEY PENRITH is Western Sydney's first five-star hotel, beyond Sydney Olympic Park. It boasts 153 rooms, sophisticated food and dining, an impressive wellness centre with a modern gym and sauna, plus an adjoining 1000sqm conference centre.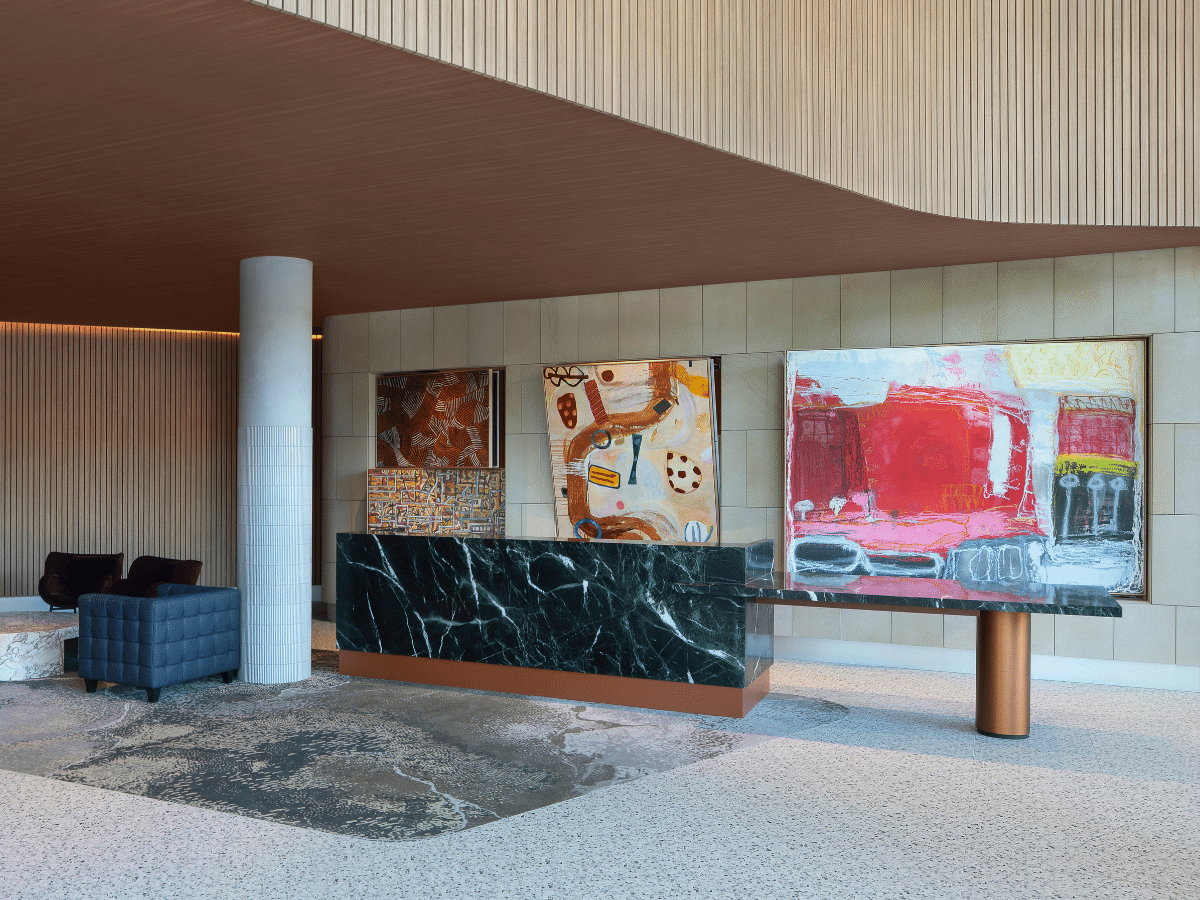 Getting There
I stayed one night as a guest of the hotel, and came in with few expectations. I can't say I'd spent too much time in Penrith, either. Getting to the Pullman Sydney Penrith was about a 40-minute train ride from Central Station. I hopped on a country line train with the old-school plush leather chairs and on-board toilets.
So the journey actually felt like I was travelling to a country-side destination, even though I was still within Sydney. From the station, the venue is a 20-minute walk. It's also accessible by the bus network. I would recommend taking a seven-minute Uber ride, especially if you have luggage. The hotel also offers guests a valet service and an airport shuttle bus for an additional fee.
Stunning Design & Architecture
Upon arrival, the first thing you're met with is the striking architectural design of the building. Courtesy of Sydney-based architectural firm, TURNER, the masterful design features a fluid, ribbon-like form, paying homage to the nearby Nepean River. The curved lines of the exterior structure mirror the river's shimmering surface. Polished metal ceiling panels creating a captivating play of light across the building's underside. 
The landscape design is stunning itself. There are over 75 local trees and 8,000 plants and a beautiful First Nations sculpture commemorating the Nepean's historical significance to the local Dharug people.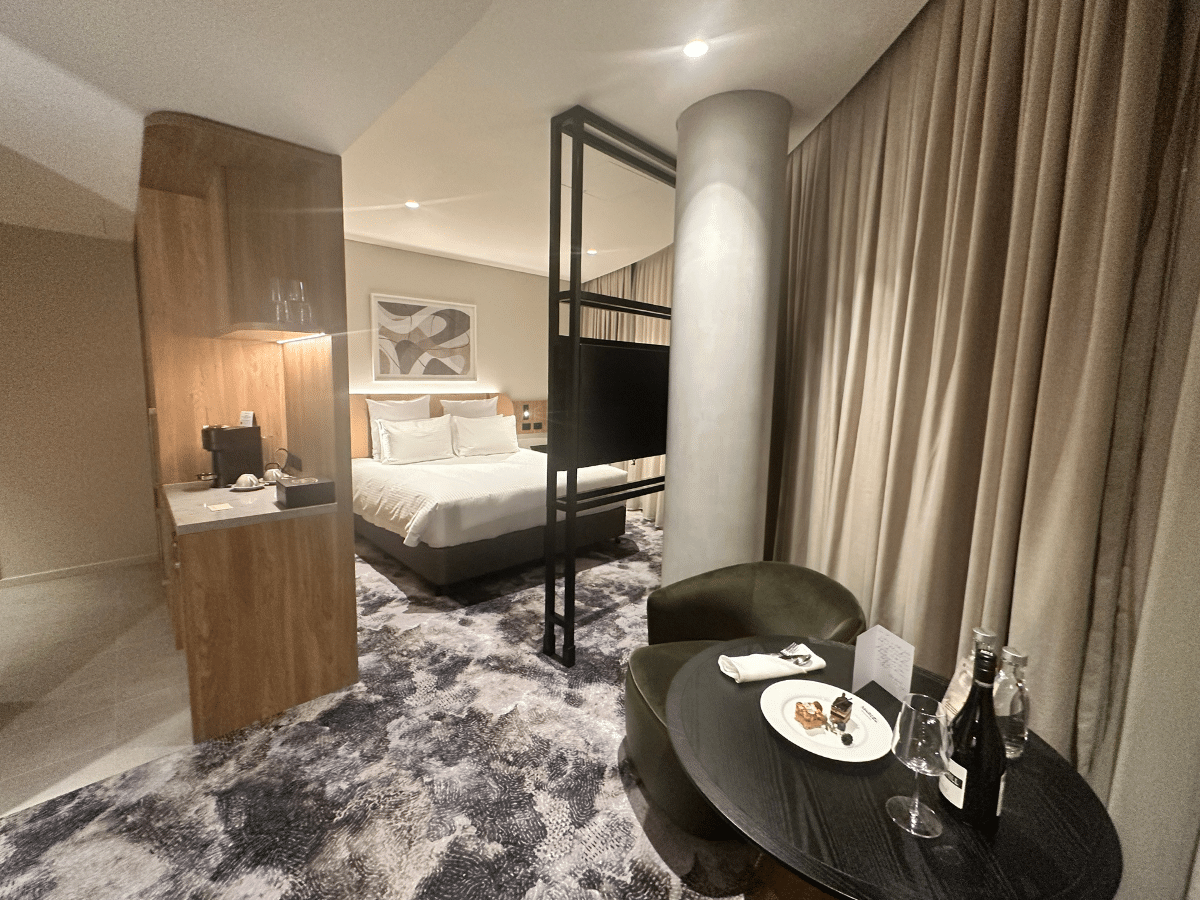 Junior Suite room
I stayed in one of the 24 Junior Suites which are 38sqm and a little larger than your standard room. It features floor-to-ceiling windows, a full-sized fridge, microwave, dining table, and an office nook. One of the first things I check when first entering a hotel room is the amenities. I've stayed at many hotels over my time and have learned one thing for sure: you can often judge the quality of a hotel by the toiletries and bathroom amenities they stock.
Luckily, Pullman Sydney Penrith passed my test with flying colours. Large 500ml pump bottles of Australian-born Hunter Lab skin and haircare were readily available in the bathroom vanity and shower. Great choice!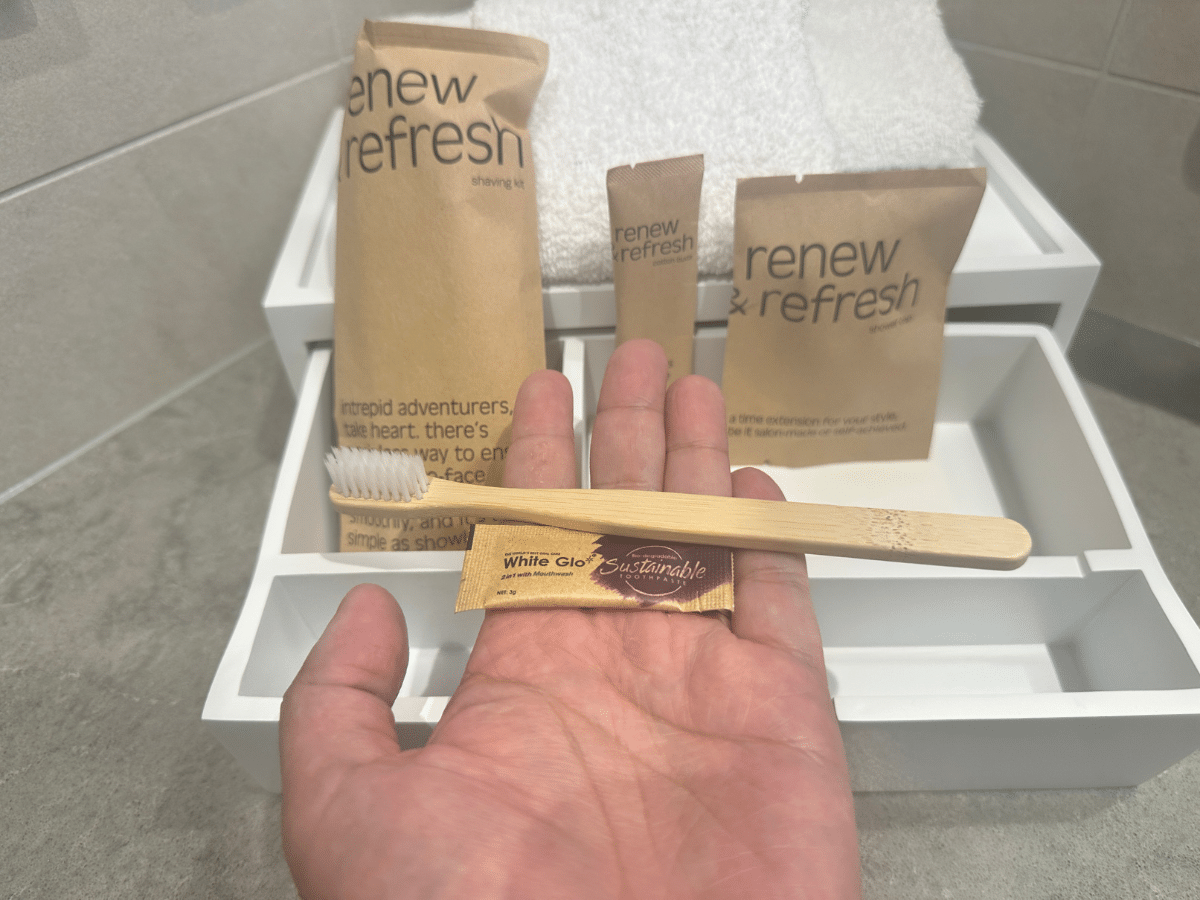 The room is also well stocked with complimentary water bottles, plush robes, slippers, and even a garment steamer. One surprising feature I noticed in the bathroom is that all the toiletry kits are made with sustainable packing.
Dental kits come with bamboo toothbrushes and White Glo toothpaste in recyclable paper sachets instead of your usual plastic tubes. In fact, you'll be hard-pressed to find any single-use plastics anywhere on the property. General manager Glen Erickson ensures the hotel has been set up with sustainability at the forefront.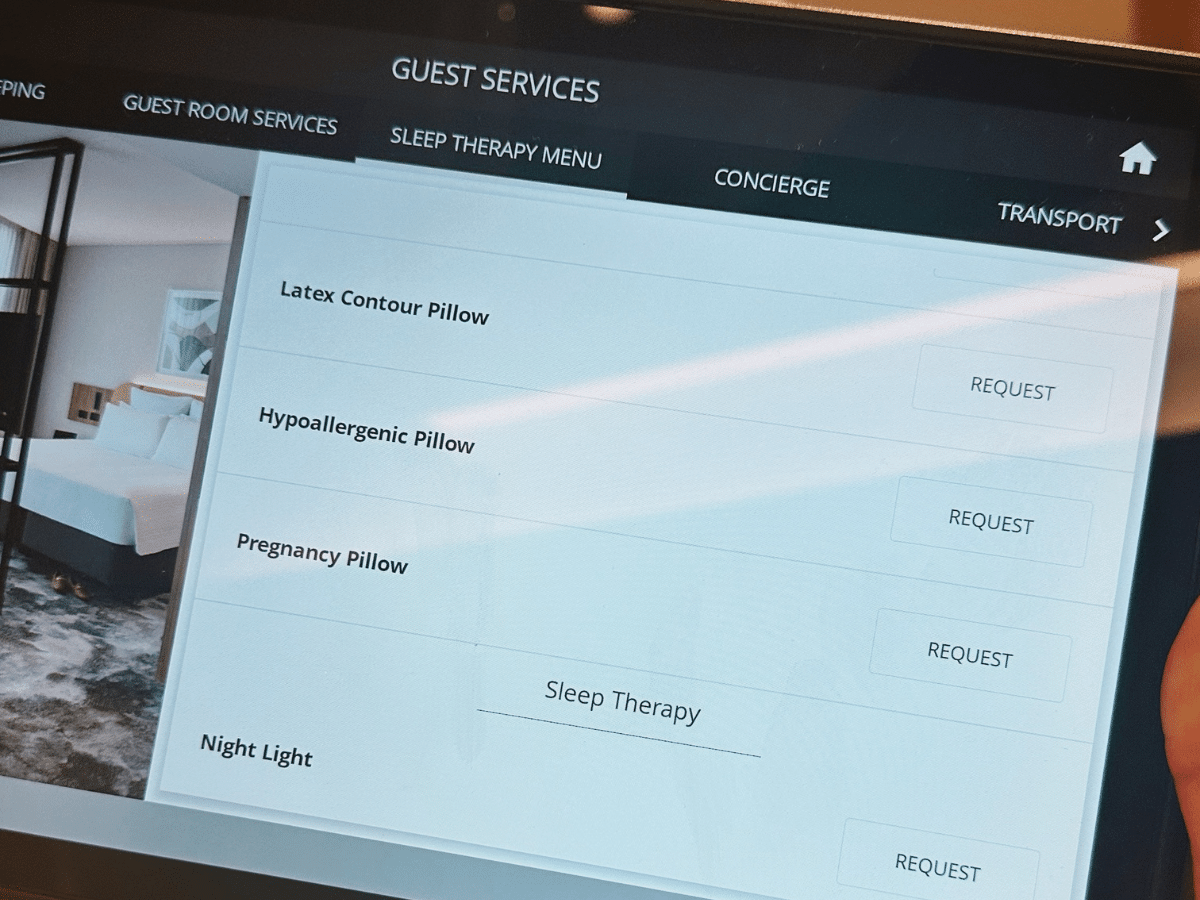 Sleep Therapy
Each room is equipped with smart integrated controls and a digital compendium. From the all-encompassing device on my bedside, I could access requests to housekeeping, in-room dining, and a bespoke Sleep Therapy menu. I don't know anyone who would say no to a good dose of sleep therapy. The menu provides a list of specialised pillows and items to get you primed for the snooze of your life.
Everything from face and eye masks to aromatherapy pillow sprays, soothing teas, and an extensive pillow menu. There are also pre-programmed selections of background sounds, colours, and room lighting settings to choose from to help you sleep or wake up. Attention: any fellow parents out there looking for a kid-free night away that want to just sleep and sleep well.
"We believe in giving people a great night's sleep so they feel refreshed, recharged, and ready for whatever their day has in store for them. Our unique sleep therapy services offer a way for our guests to discover their best sleep yet," says Erickson.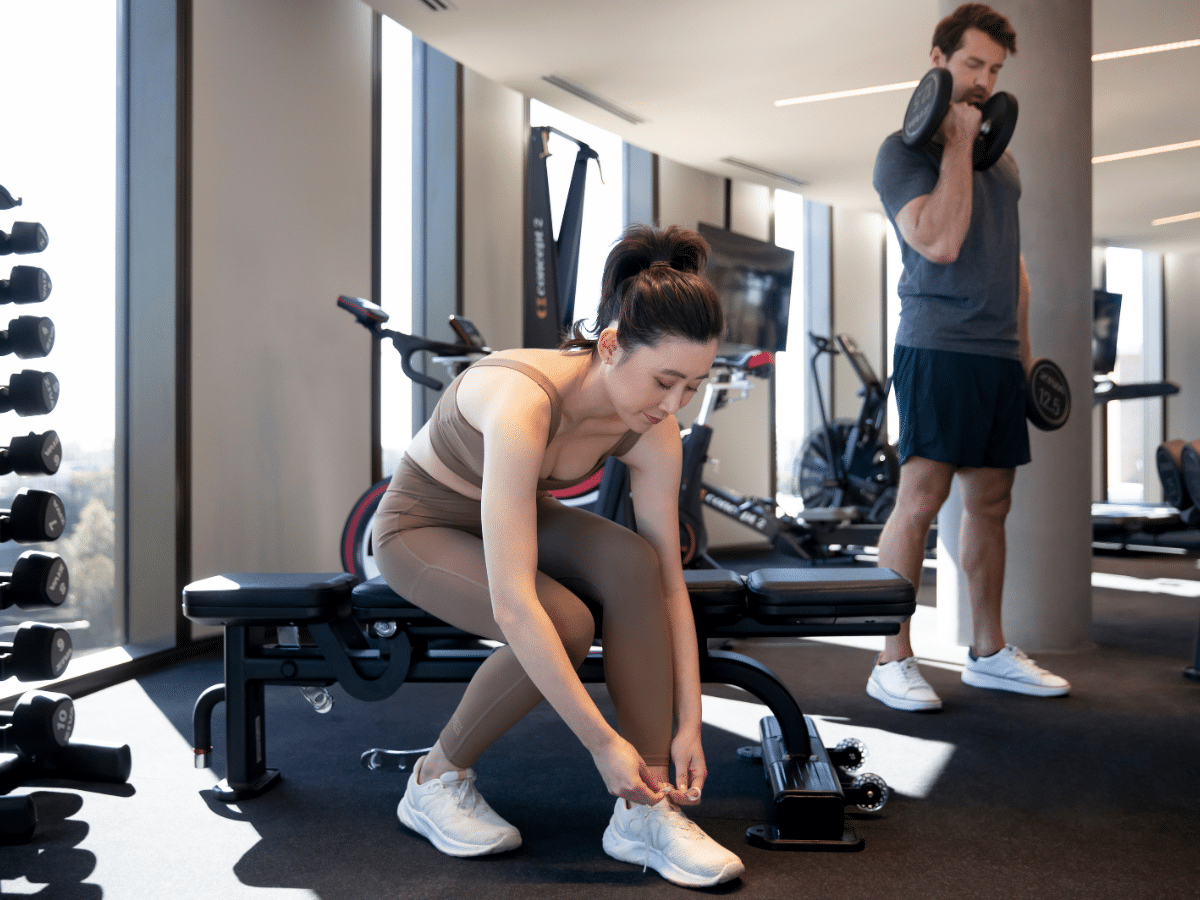 Elite Gym and Wellness Centre
On Level 5 you'll find a cutting-edge wellness centre and gym. It's fitted with the latest fitness technology and a rather impressive custom-built sauna that'll fit up to 10 people. Developed in league with the High-Performance team from the Penrith Panthers, it's great for advanced professional athletes. If you're a casual treadmill walker, you'll find the gym useful too.
The gym wraps around the curved corner of the top floor and while narrow, still feels quite spacious. You'll find everything from Watt bikes, Woodway treadmills, Assault bikes, SkiErgs, and squat racks, to an Olympic lifting platform.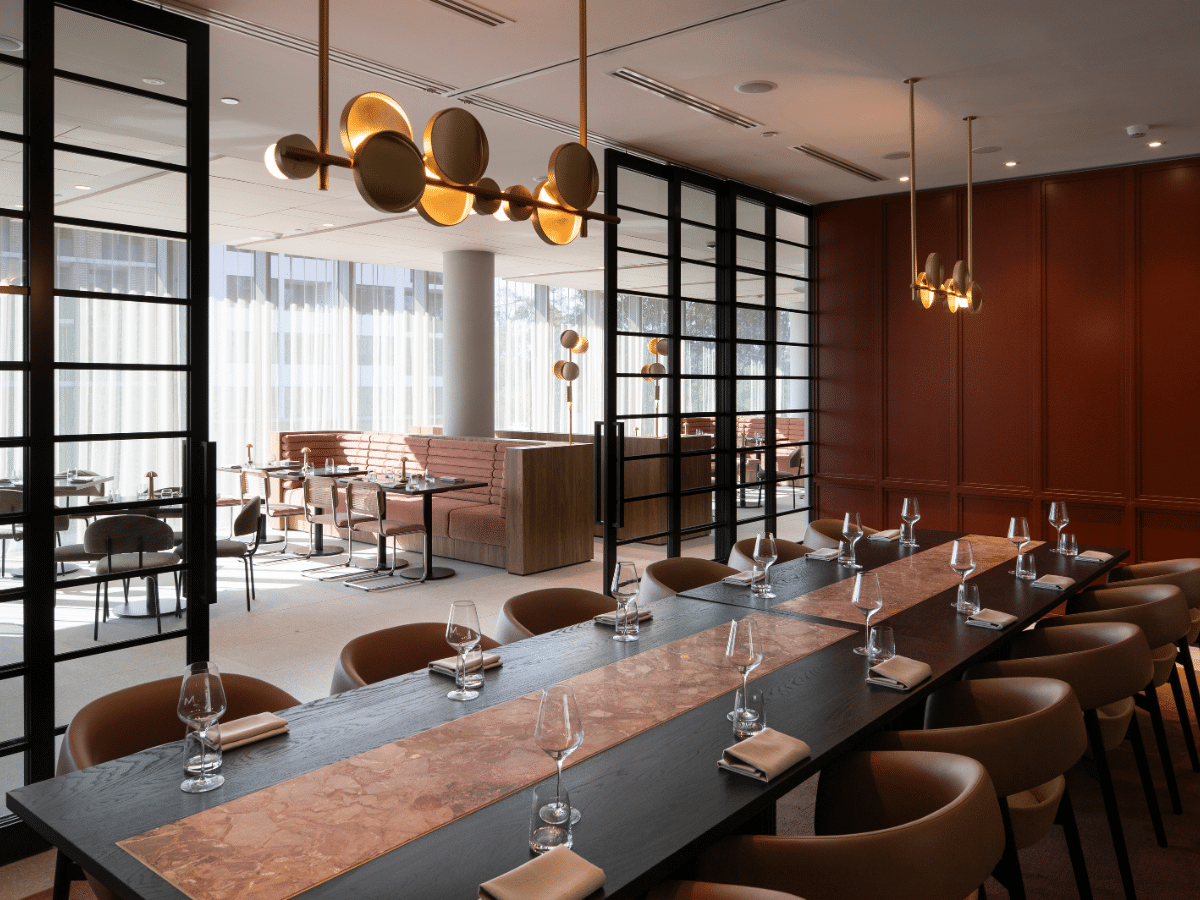 World-Class Food and Beverage Venues
The opening Pullman Sydney Penrith also brings to Western Sydney an upscale European-inspired dining establishment on Level 1. Marcel Bar and Bistro serves as the hotel's in-house breakfast buffet restaurant by day. By night, it completely transforms into a sophisticated, Parisian-style bistro serving elegant dishes that hero fresh local produce.
Led by Executive Chef Colin Chun, the restaurant has aspirations to become Penrith's first hatted restaurant. I can definitely see them preparing their heads to wear that culinary accolade sooner rather than later. I got to sample the best of the Ala-carte menu French-Australian fusion menu in the 12-seat private dining room. Hot tip: Tuna Crudo is where it's at.
Tori, on the ground floor, is a contemporary take on a traditional lobby bar. It offers all-day light bites, brews from local coffee bean roasters, and pastries for breakfast. In the evening, it transforms with live music and evening drinks with a Blue Mountains backdrop.
State-of-the-Art Conference Centre
The adjoining Western Sydney Conference Centre is an organiser's dream for conferences, events, formal dinners and wedding celebrations. The 1,000-seat capacity, 1,250sqm conference centre is not only huge but it's equipped with advanced all-wireless audiovisual technology. Moreoever, smart wall mechanics that can transition a space from a mixed rooms layout to a single-room formal dinner, in less than an hour.
The Benchmark for Hospitality
Brand-new facilities, advanced technology and aesthetically pleasing design amount to nothing without good hospitality talent. For hotel stays and holidays, it's often what you remember the most. It's the helpfulness of front desk staff; housekeepers who go above and beyond; servers who know what you want because they remember you from the last time you stayed in the hotel. Based on my interactions with staff on the ground, I can confidently say that they've certainly found exceptional talent.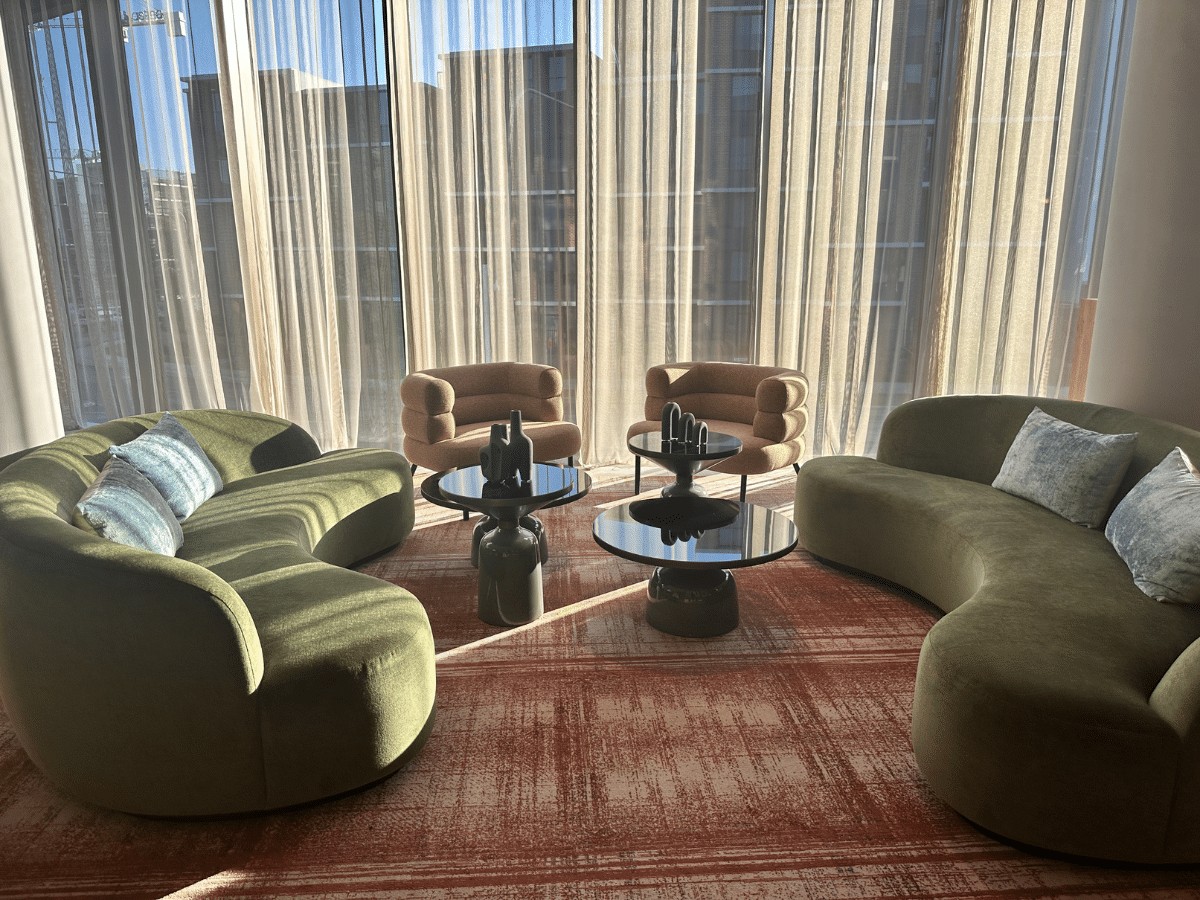 The professionalism of everyone on staff made it feel like they'd been running this well-oiled ship for years; despite the hotel only being open for 10 days.
I chatted to general manager Glen Erikson over dinner. He stressed the importance of good hospitality starting from the top. His strategy ensures his leadership team model a healthy work culture. Further to this, Erikson also spoke on the significance Pullman Sydney Penrith opening up where it has; in the West.
It provides opportunities for great local hospitality talent to find work close to where they live. It also means staff don't have to travel long distances to progress in their career. The quality of service at the Pullman Sydney Penrith truly sets a high benchmark for upscale hospitality in the West. It's one other venues should be looking to for notes, I'd say.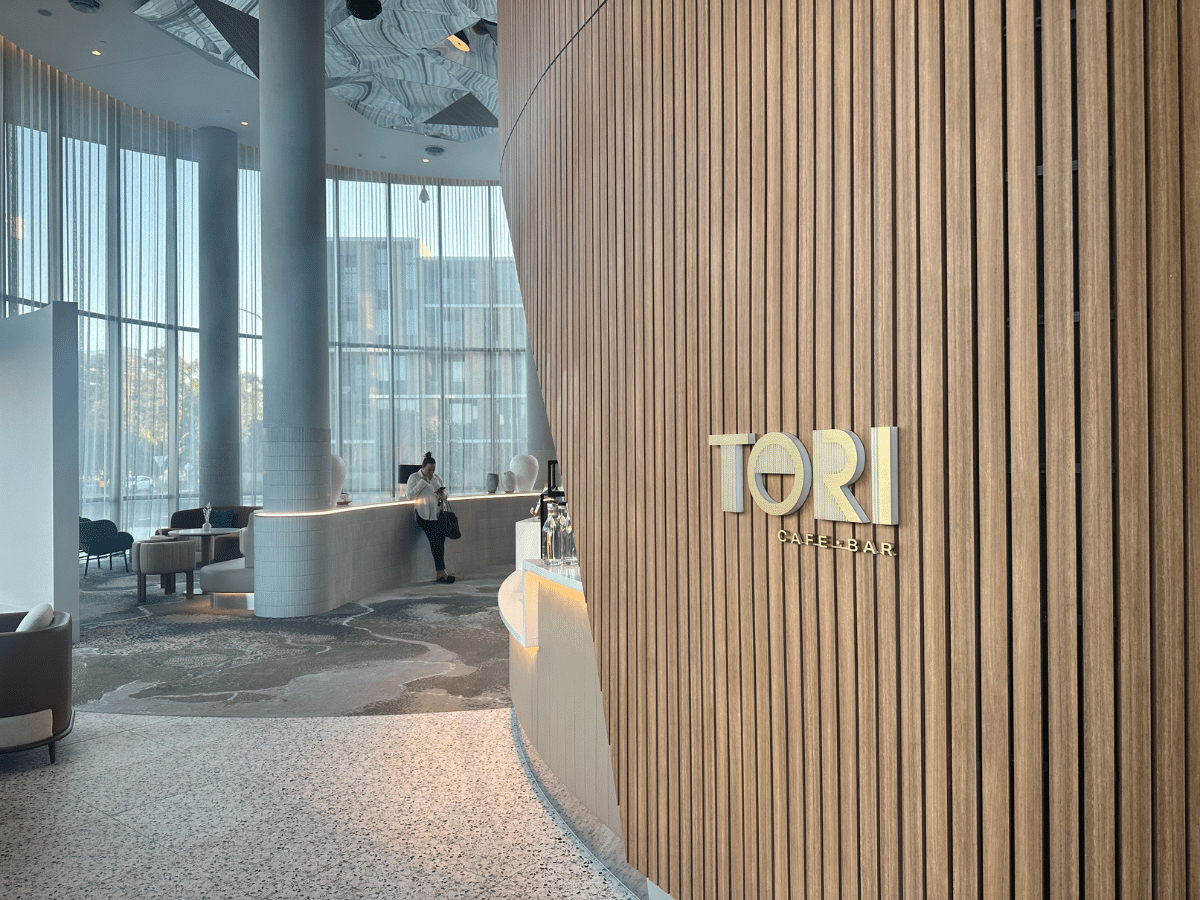 Bottom Line: Should You Stay Here?
Let's face it Penrith is over an hour from the CBD. However, the five-star hotel provides a great new hub for premium hospitality in the region. Perfect for business travellers, tourists heading up to the Blue Mountains or locals looking for a nice dinner out. 
Overall, the calibre on offer at Western Sydney's newest hotel was impressive. The 'five-star' claim actually lives up to everything I'd expect from such a stay. Beautiful architecture, modern facilities, upscale dining and top-tier service. It's an exciting foretaste of what Western Sydney is shaping up to be. A Westie myself, I'm eagerly here to see it. 
The writer of this article was invited to stay one night at the Pullman Sydney Penrith as a guest of the hotel for the purposes of review and content.