Sure, you can pick up a gift card or a sweater for the next holiday or special occasion, or you can veer slightly outside the box for a present they won't see coming. Our following gift guide has you covered by way of unique but nevertheless desirable products across a range of categories. From 3D printers to wall-mounted massagers to outdoor gear to golf clubs and more, here are 15+ unique gift ideas for that certain someone in your life.
Best Unique Gifts at a Glance: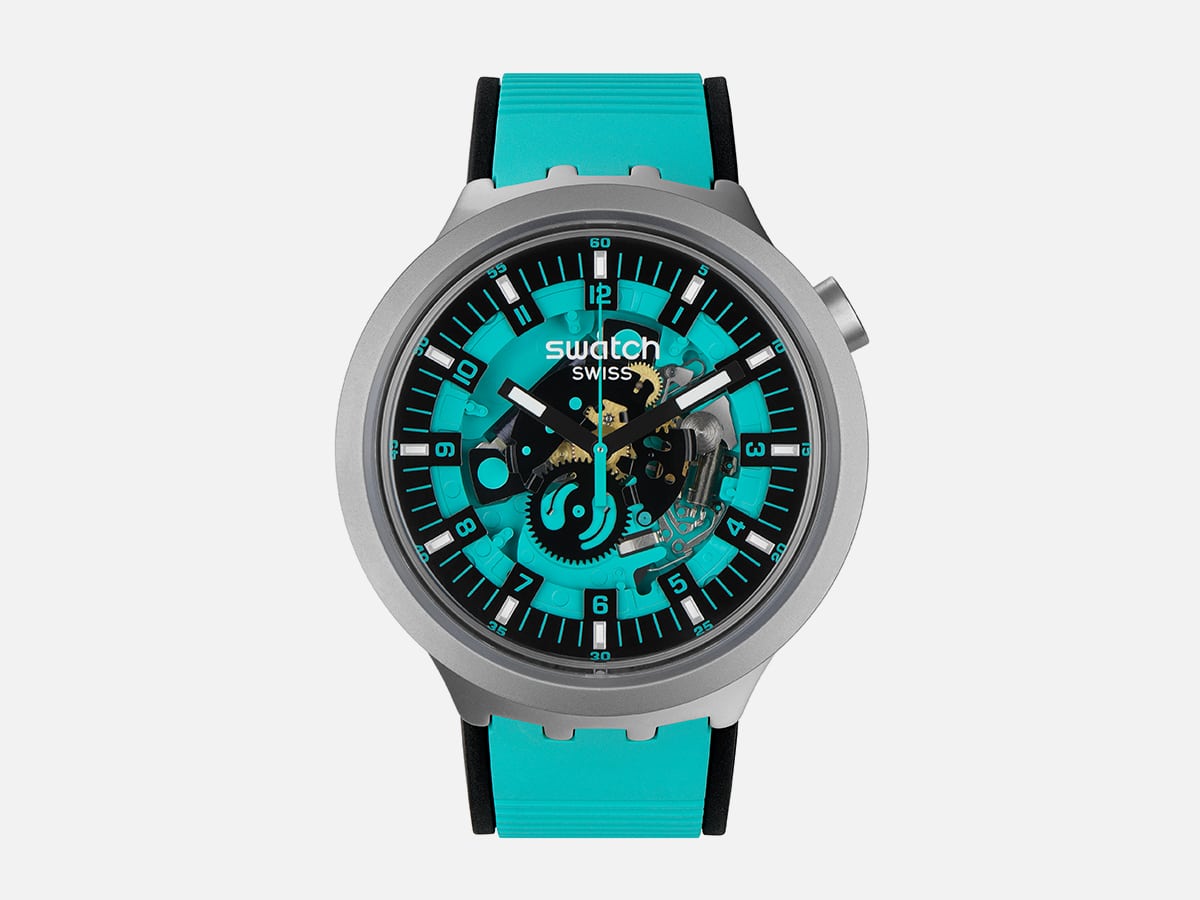 Swatch BIG BOLD IRONY Watch
Swatch's latest collection is also their first stainless steel BIG BOLD with an urban twist on street style. Crafted with modern explorers and rebels in mind, it embodies pure attitude and energy and conjures a vibe that's as irreverent as it is confident and entirely unexpected. Whereas some stainless steel watches aim for subtlety, this one thumps its chest by way of bold colour, innovative material, and avant-garde design.
This year kicked off a brand new chapter for the BIG BOLD line with the introduction of two firsts: the collection's first stainless steel model and also the first Swatch piece to combine modern bioceramic with trusty stainless steel. The result is a robust head-turner that takes the words "big" and "bold" to heart by defying convention at every turn. More than striking wristwear, this is a daring talking point in horological form. Only the bold need apply!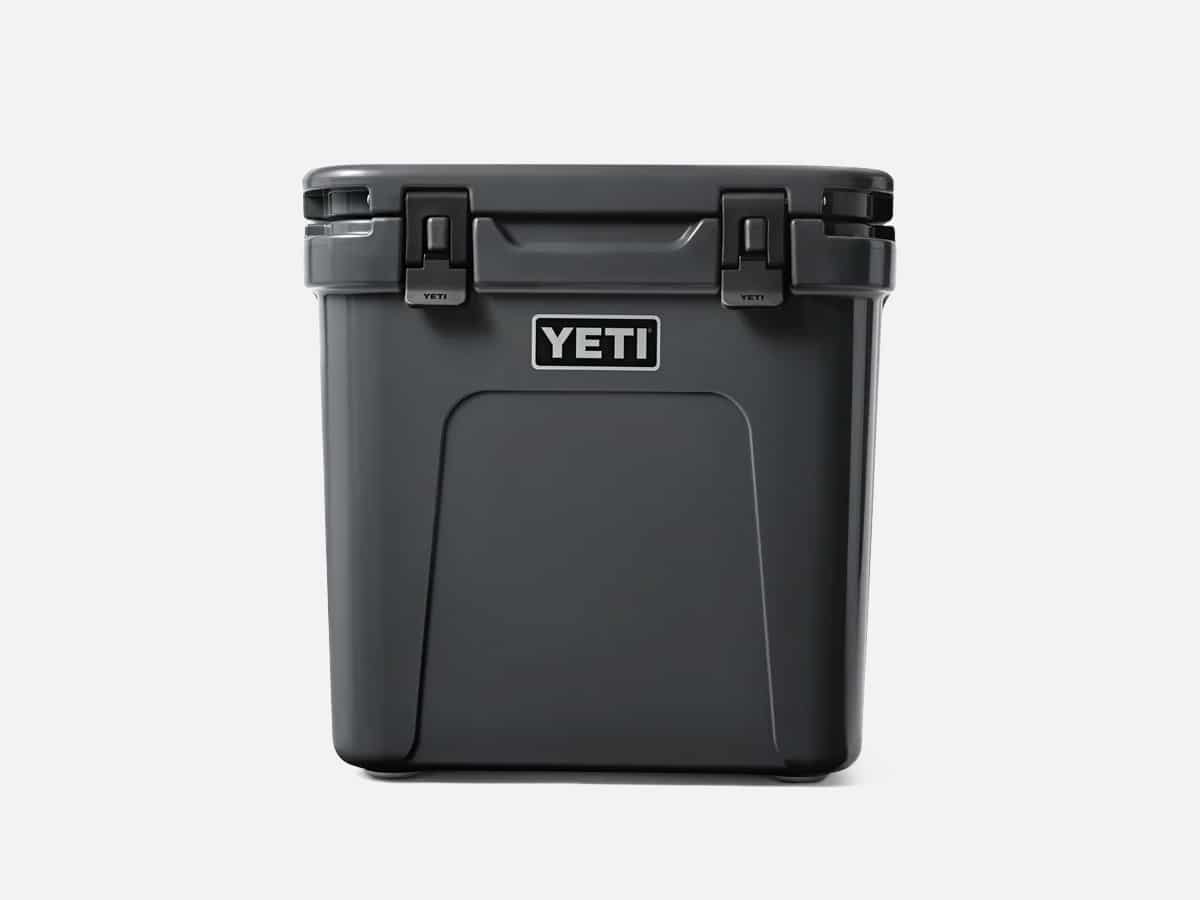 YETI Roadie 48-Wheeled Hard Cooler
Brought to you by one of the best names in the outdoor game, YETI's Roadie packs a roomy storage chamber within a virtually indestructible exterior. It holds enough space for 42 beer cans (using a 2:1 ice-to-can ratio) and comes fully loaded with all kinds of intelligent features. Your next tailgate or campout has just beem optimised.
What can owners expect from the Roadie? Well, just about everything one could ask for, including a periscope handle, impact-and-puncture-resistant wheels, lip-grip side handles, and never-slip feet. Additional features such as a proprietary hinge system prevent breaks while tie-down slots allow you to attach the cooler to your transportation vessel of choice.
Thanks to patented permafrost insulation, an interlock lid system, and a coldlock gasket, your beverages get cold and stay cold for impressive stretches of time. There's also a smart Quicklatch for one-handed access and a convenient drain plug for quick draining. We could go on but you probably get the point. Now, who wants a cold one?! -AU$649.95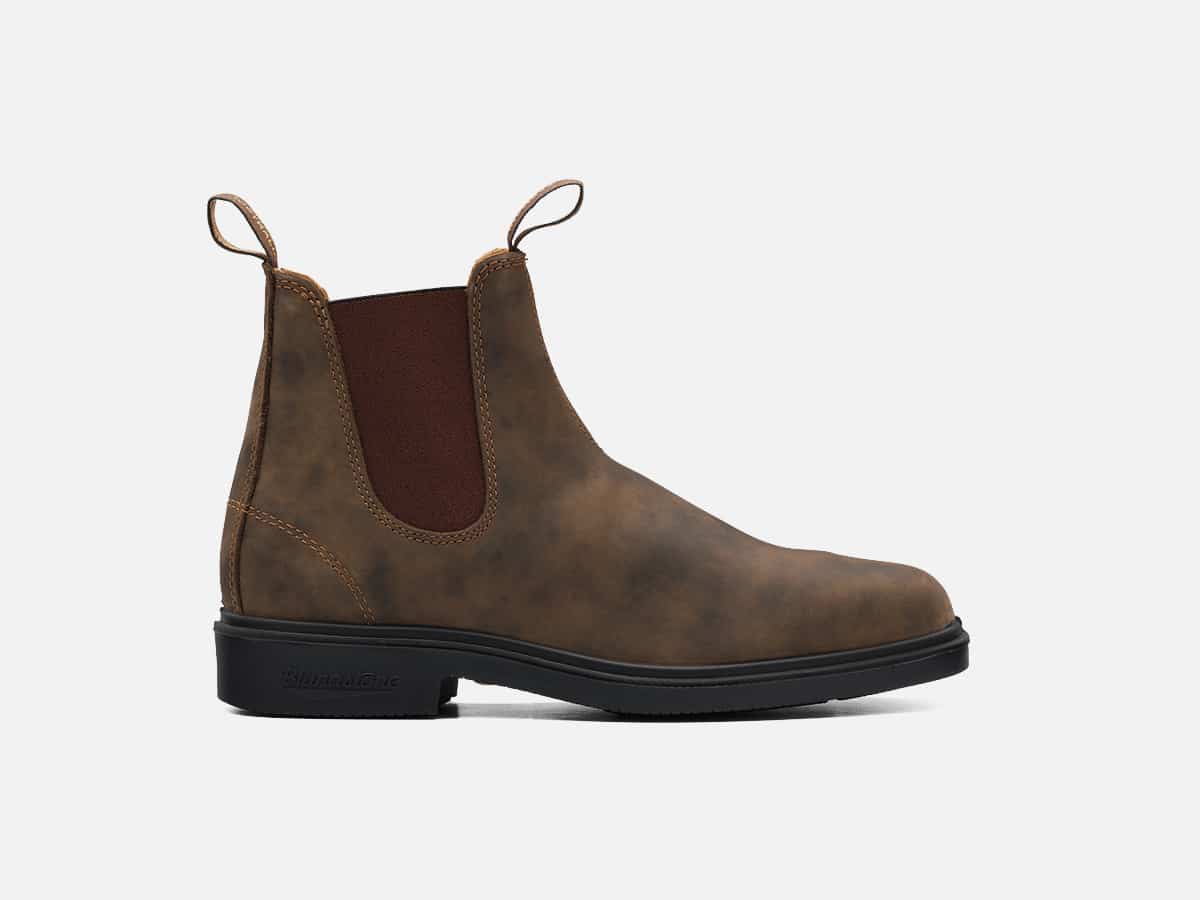 Blundstone Dress Boots
In Partnership with Blundstone
The kind of boots that can be worn absolutely anywhere, these smart options from Blundstone will take Dad's questionable judgement out of the equation when it comes to what he throws on his feet. Providing supreme comfort to match the classic looks, these boots feature a water-resistant leather durable TPU outsole, removable comfort footbed, and a refined profile with chisel toe that makes them look just as at home at a wedding as they do on a country jaunt or local coffee run.
Available in three handsome leather colourways—black, brown, and rustic brown—these classic boots are set to be Dad's new favourites. -AU$230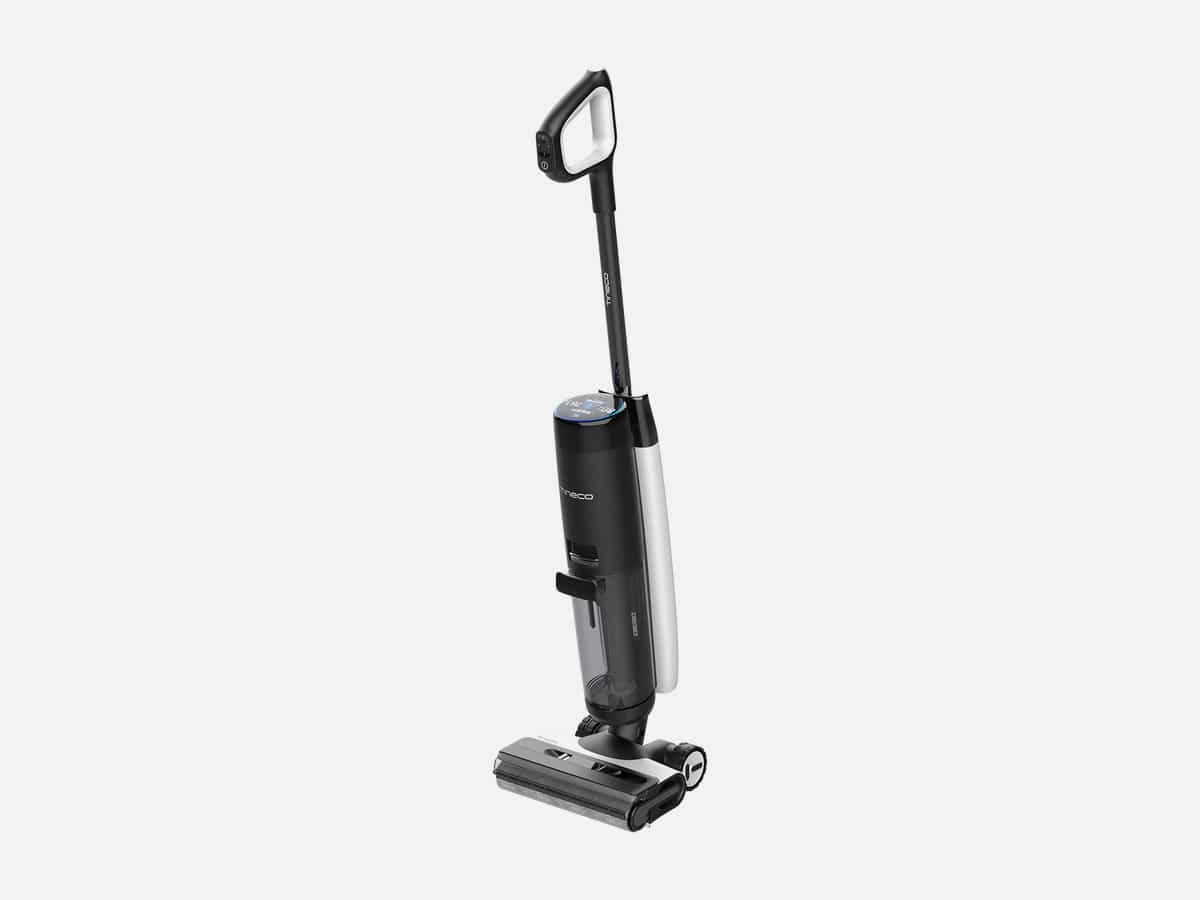 Tineco Floor One S7 Pro Floor Washer
Tineco's wireless floor washer makes the standard mop seem like something from prehistoric times. Use the built-in LCD screen to alternate between four operating modes as you tackle messes for up to 40 minutes on a single charge.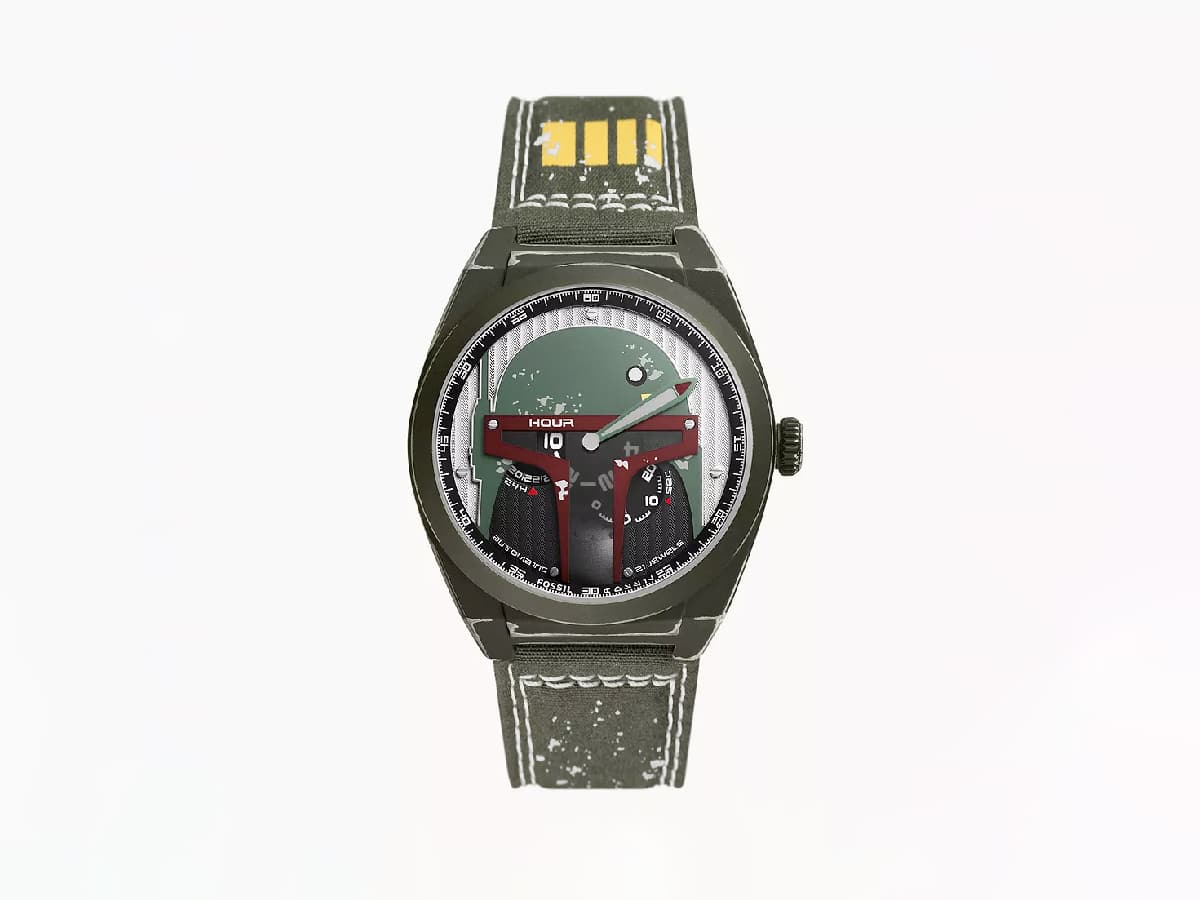 Star Wars x Fossil Watch
American watch brand Fossil teamed up with the Star Wars franchise to release this limited edition collection ripped straight out of the cinematic universe. Each model brings an iconic character or concept to life in spectacular detail, with precise timekeeping and sturdy material to match.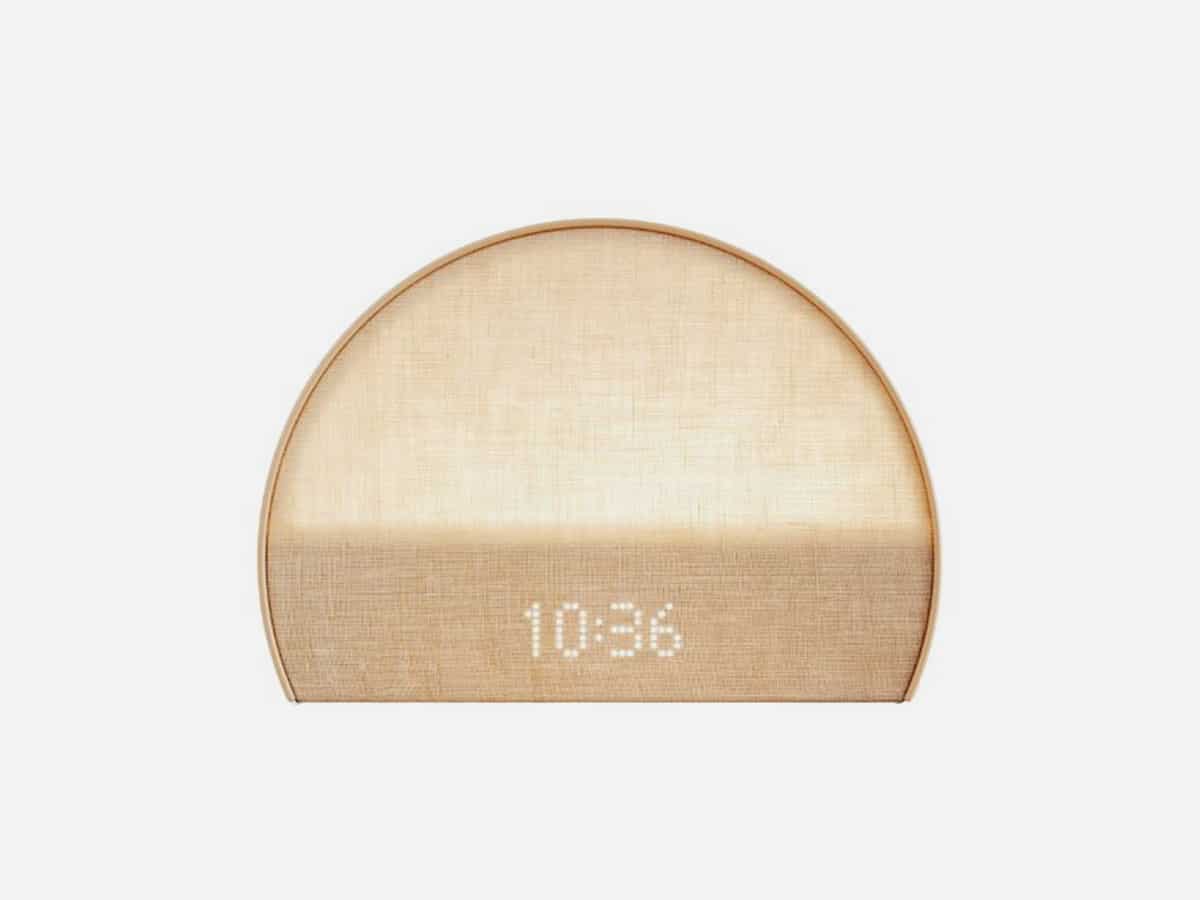 Hatch Restore 2 Smart Alarm Clock
This literal dream machine gives the alarm clock concept a mindfulness makeover. In lieu of clunky design and abrasive noise, Restore 2 delivers a minimalist aesthetic and curated sounds to help you sleep and wake in peace. It's a quintessentially unique gift that they'll never see coming.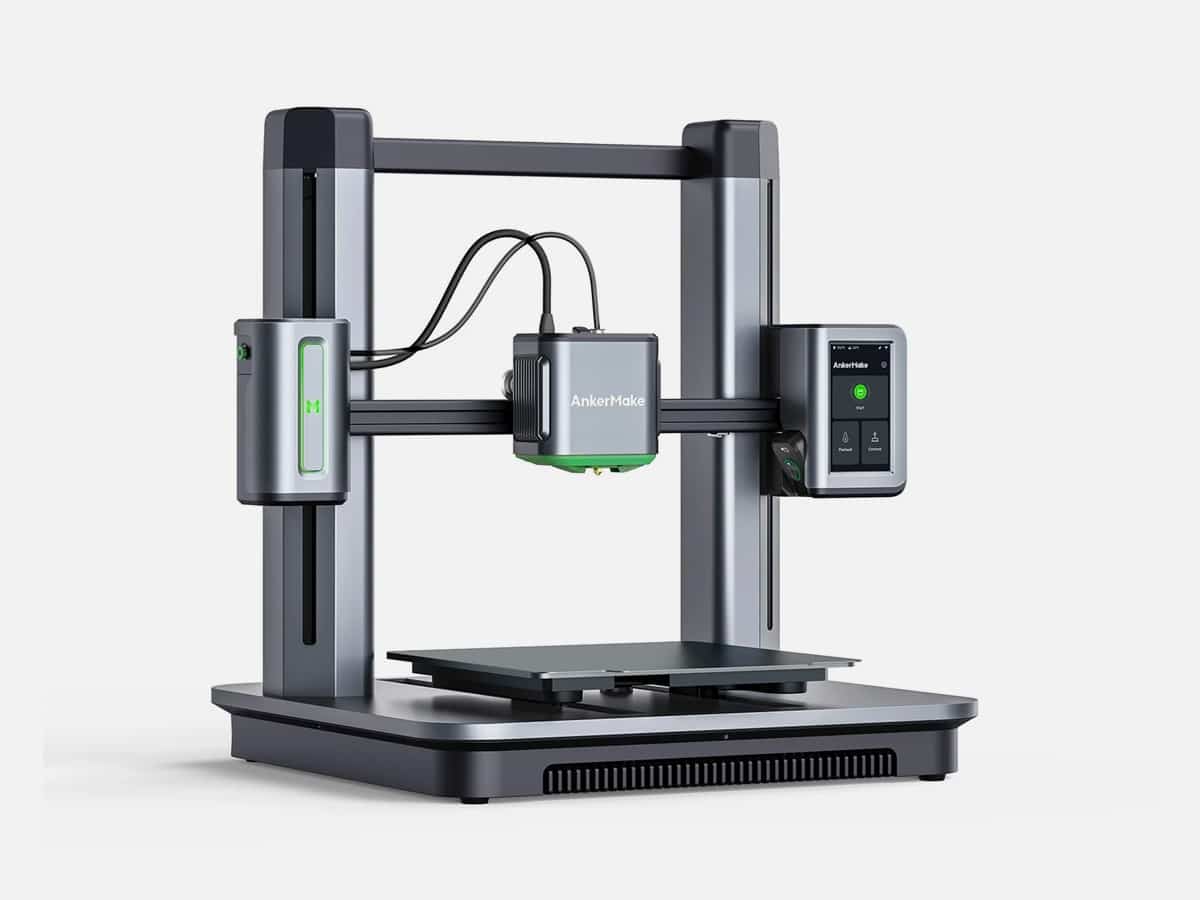 Anker AnkerMake M5 3D Printer
User-friendly and loaded with features, the AnkerMake M5 brings the 3D printing experience into your home with seamless precision. Speedy performance, a built-in AI camera, and adjoining app control are just a few of the many benefits lying in wait.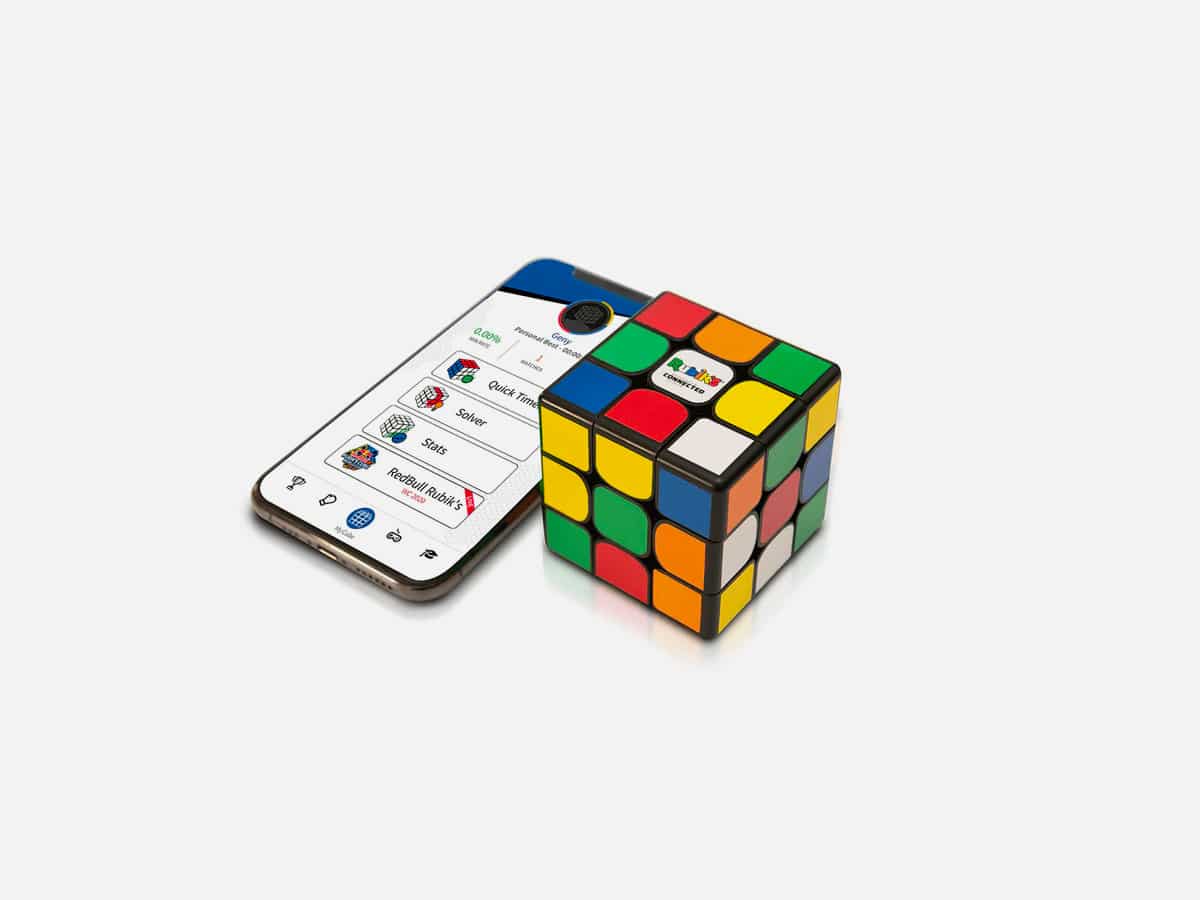 Rubik's Connected Cube
The Rubik's Cube is a timeless puzzle if there ever was one, but that doesn't mean it can't use a 21st-century upgrade. Connect this smart version to your phone or tablet via Bluetooth to unlock all kinds of interactive possibilities, including mini-games and battle mode against other users.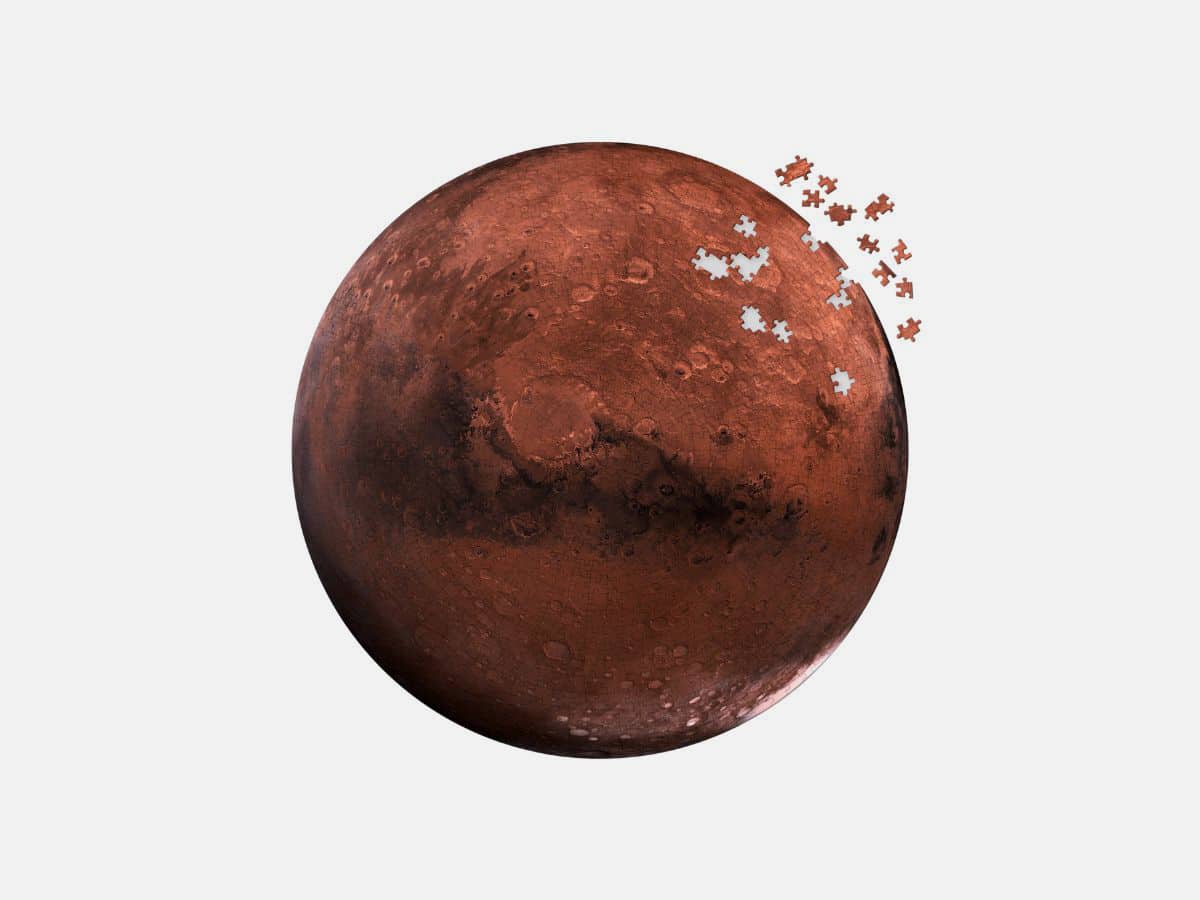 NASA x ANICORN "Mars Mission" The Mars Puzzle
ANICORN Watches partnered with NASA to create this stunning Mars puzzle, brought to life in high-resolution detail. Even more than meets the eye, it's the world's first and only AR puzzle, which can be touched, interacted with, and shared on social media.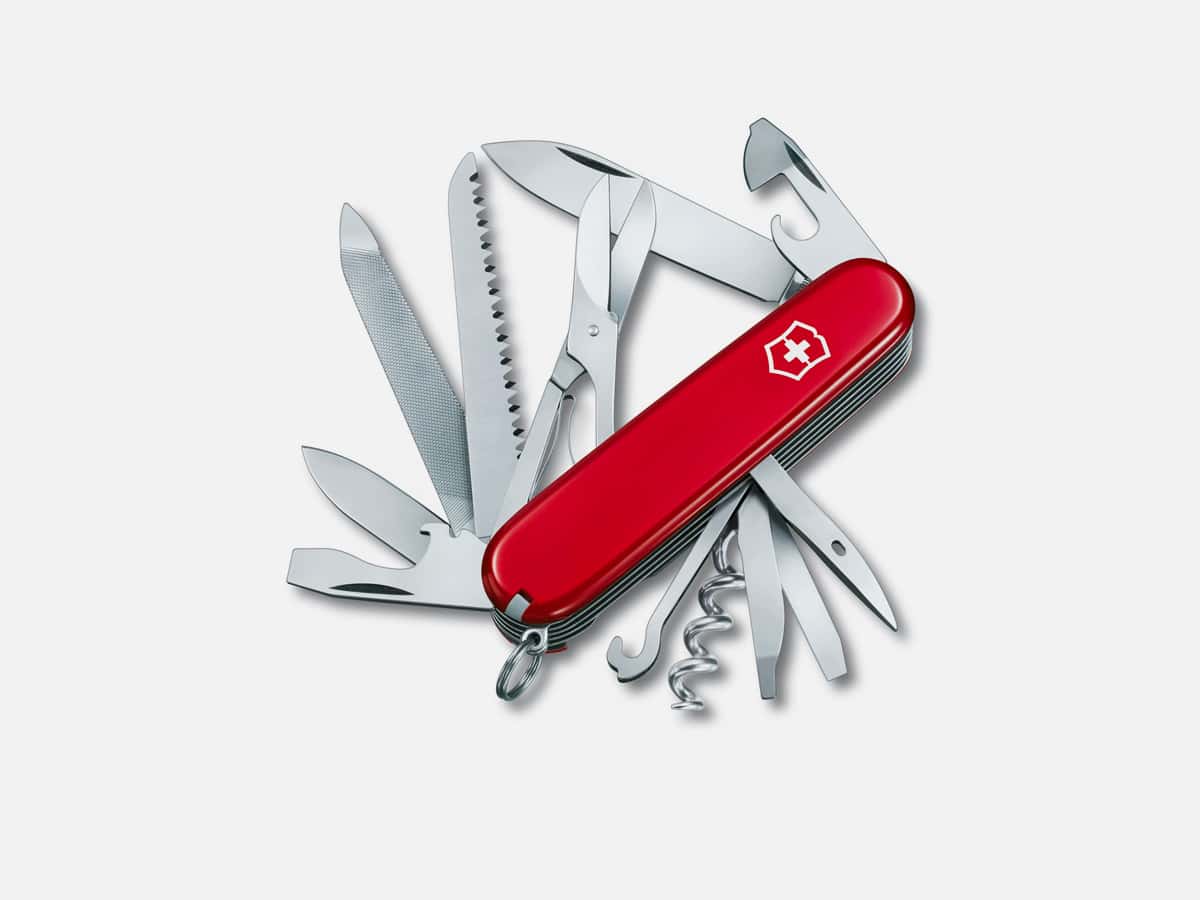 Victorinox Ranger Knife
For the handyman or outdoor enthusiast, we present this function-packed iteration of an enduring EDC classic. Within its compact framework are 21 tools, including scissors, tweezers, screwdrivers, a wire stripper, and more.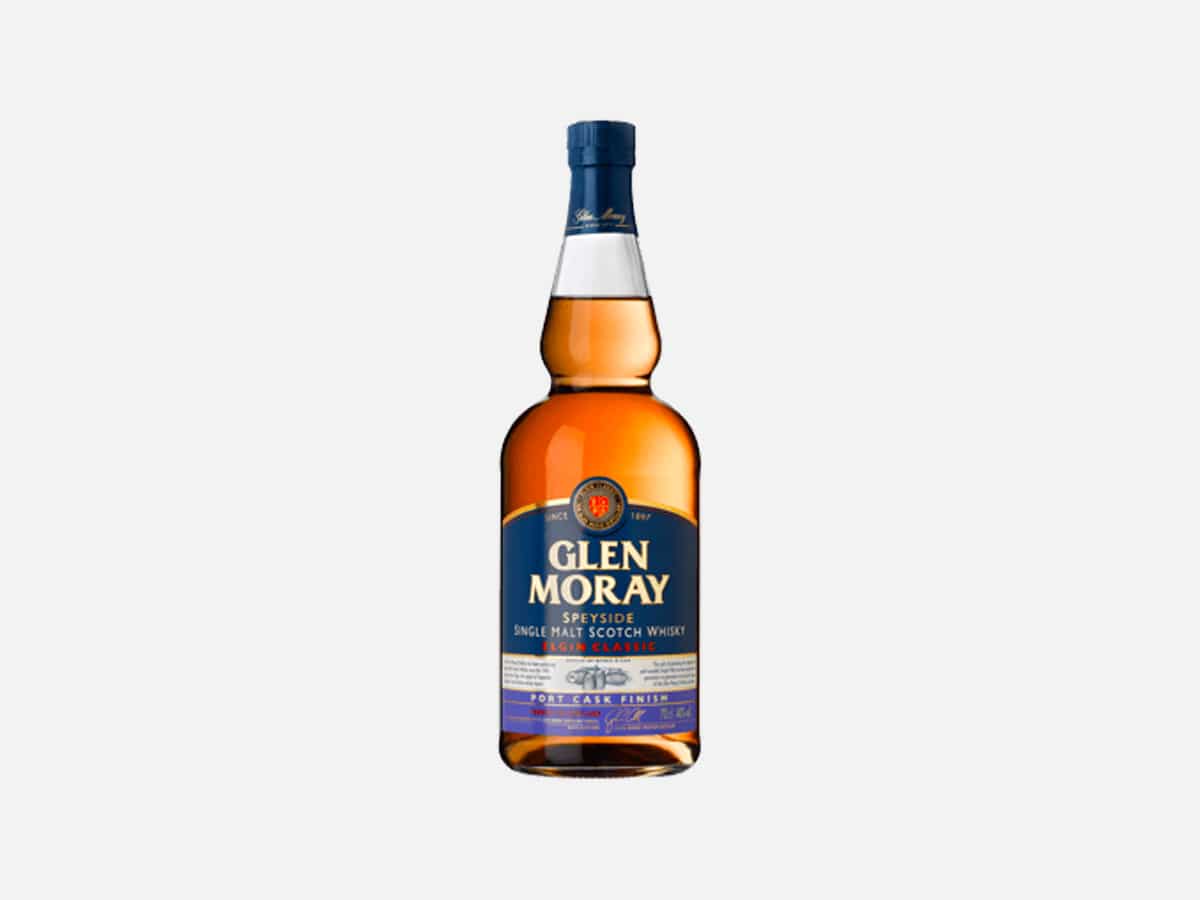 Glen Moray Whisky
Aged for 12 years, this Speyside single malt delivers fruit, flower, toffee, sweetness, grain, and hints of ginger marmalade with every smooth sip. Maybe it's not the most 'unique' gift in the world, but who's going to argue with delicious whisky?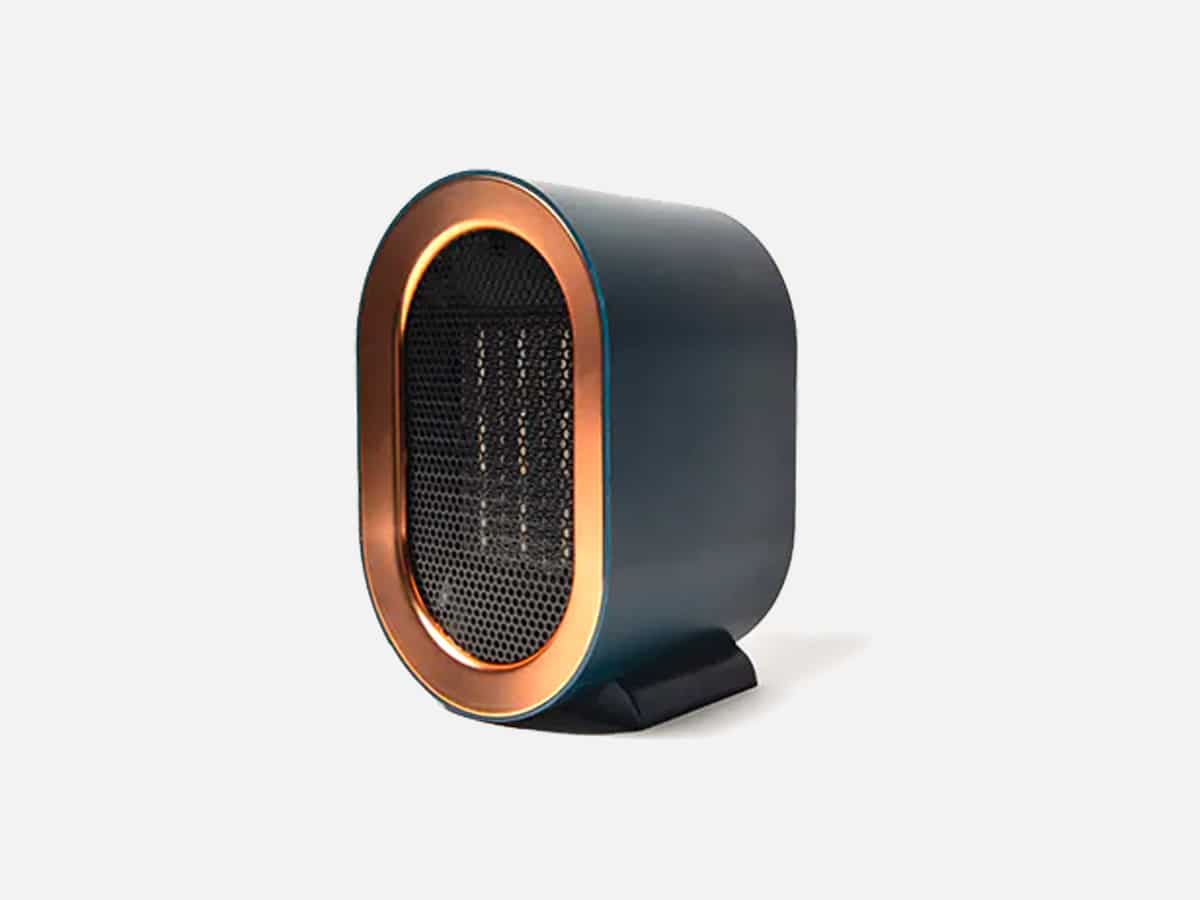 BO Fara
A stylish product of practical perfection, this compact electric heater offers impeccable flexibility and the option for a smart functionality add-on (which optimises performance). It's something a person won't expect but can always use, making it an unpredictable gift in all the best ways.
King Living Antipodes Organic Rug
People can be quite particular about their home decor and so this organic wool rug is something of a bold gift choice. On the other hand: just look at its distinctive perimeter and hand-drawn topographic design. We say go for it!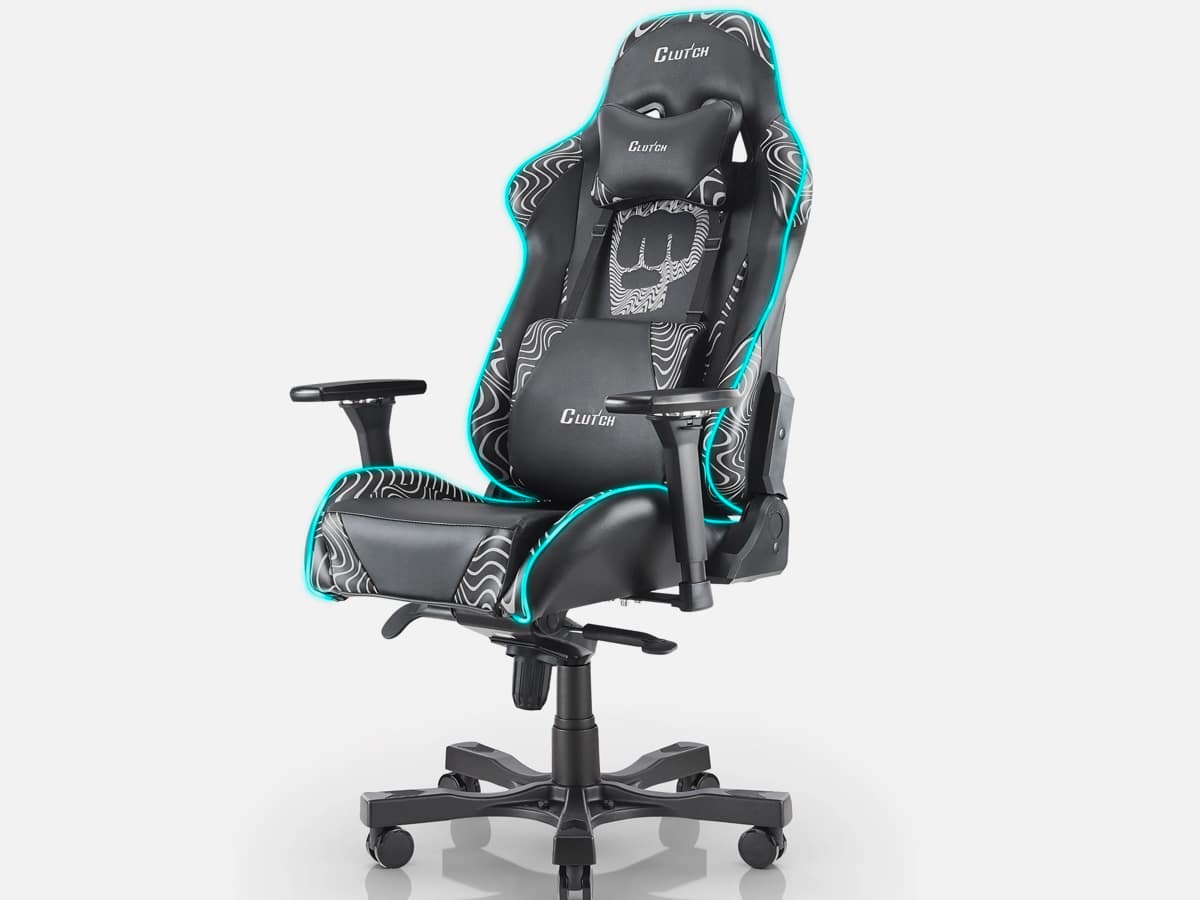 Pewdiepie LED Edition – Throttle Series Black Gaming Chair
Ergonomic by design and traced in neon light, this large chair of dura-soft leather provides the perfect combination of comfort, detail, mobility, and support. If it's good enough for Pewds, then it's surely good enough for the gamer in your life.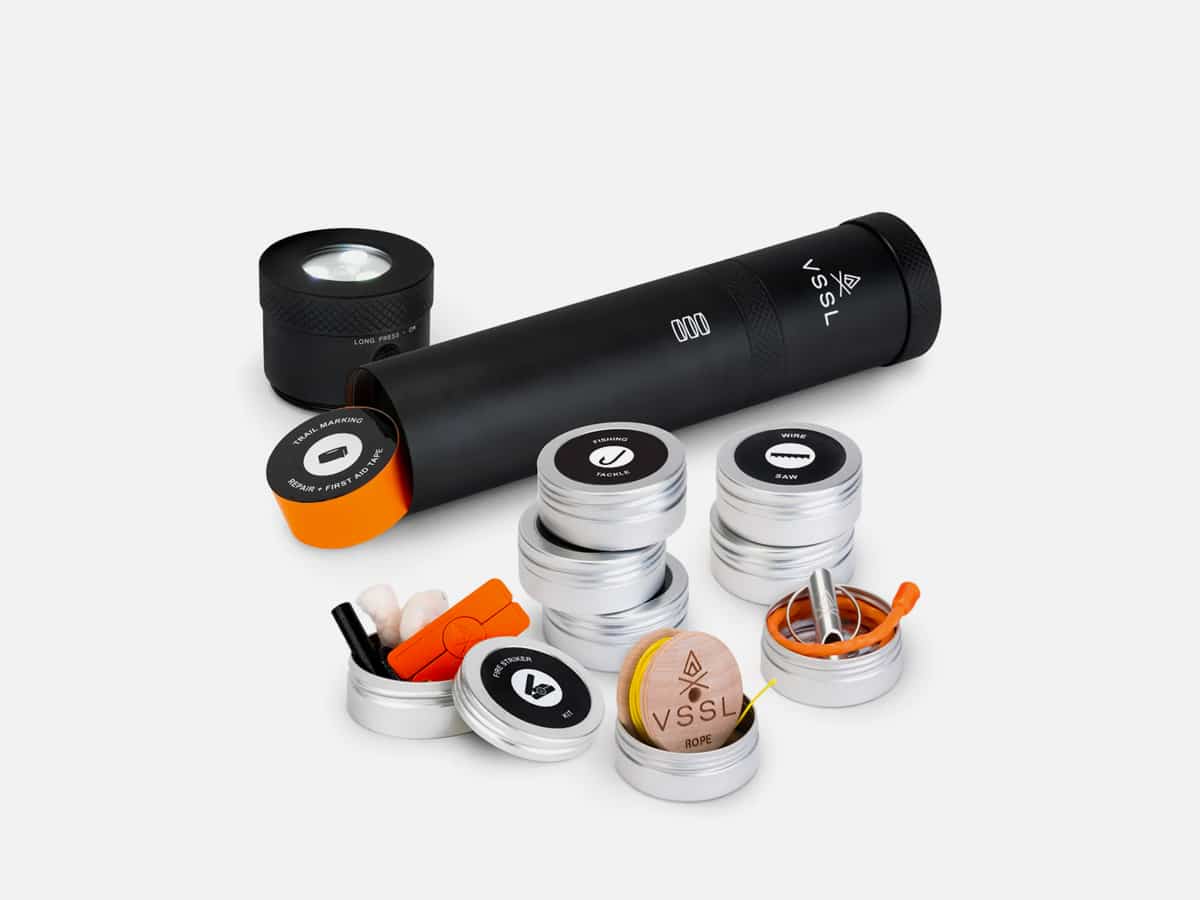 VSSL Camp Supplies II
Outdoor masters VSSL have put their greatest hits in one kit, better known as Camp Supplies II. It comes packed to the gills with over 50 outdoor essentials, including tools, fishing gear, fire-starters, and more.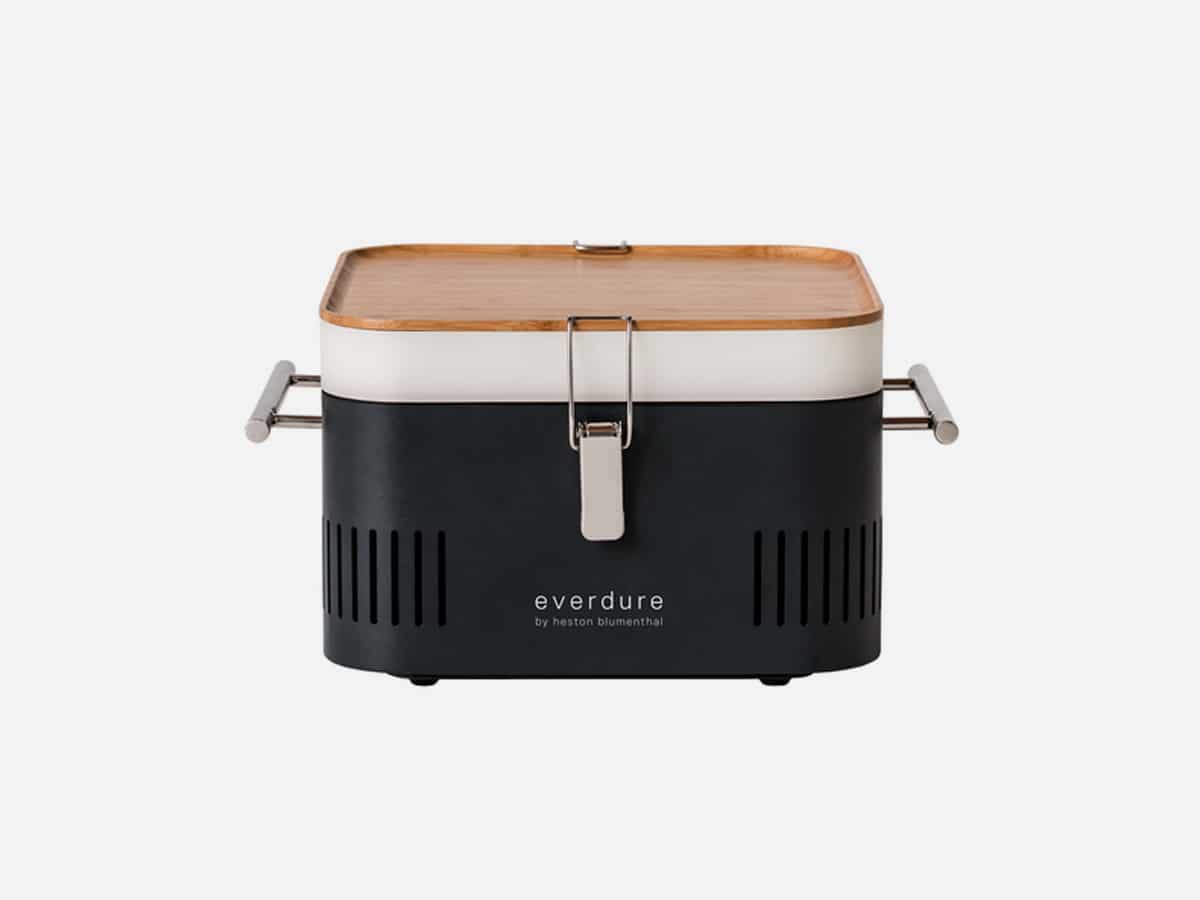 Everdure CUBE Portable Charcoal Grill
No matter where your adventures may take you, Everdure's CUBE Portable Charcoal Grill is ready for the ride. Forged from lightweight steel and equipped with functional features, it allows you to cook up tasty meat and veg across a slew of outdoor terrains.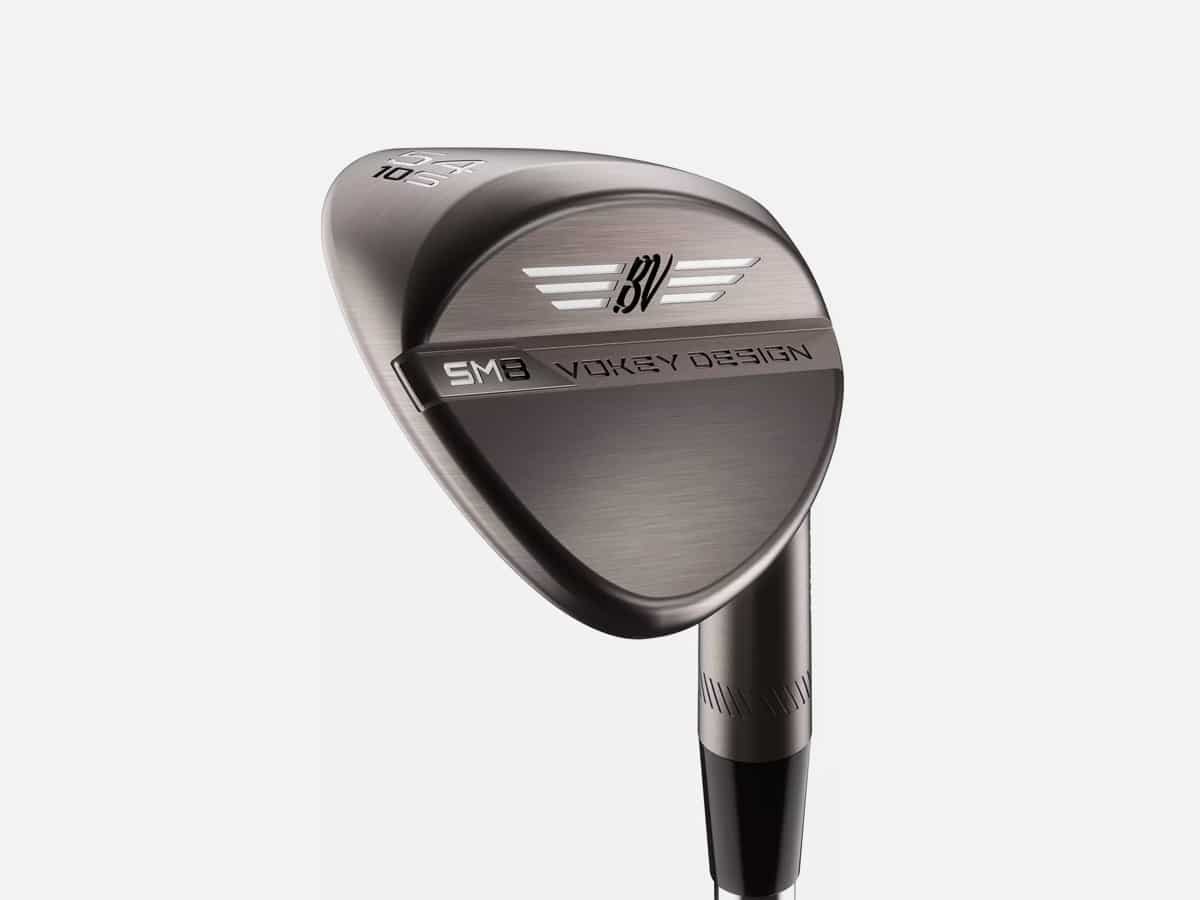 Titleist Vokey Design SM8 Wedge
A golfer's dream come true, the SM8 Wedge pushes the centre of gravity forward from the face and makes expert use of high-density tungsten construction. As a direct result, one can expect a more consistent strike and better feel as they achieve new levels of ball flight.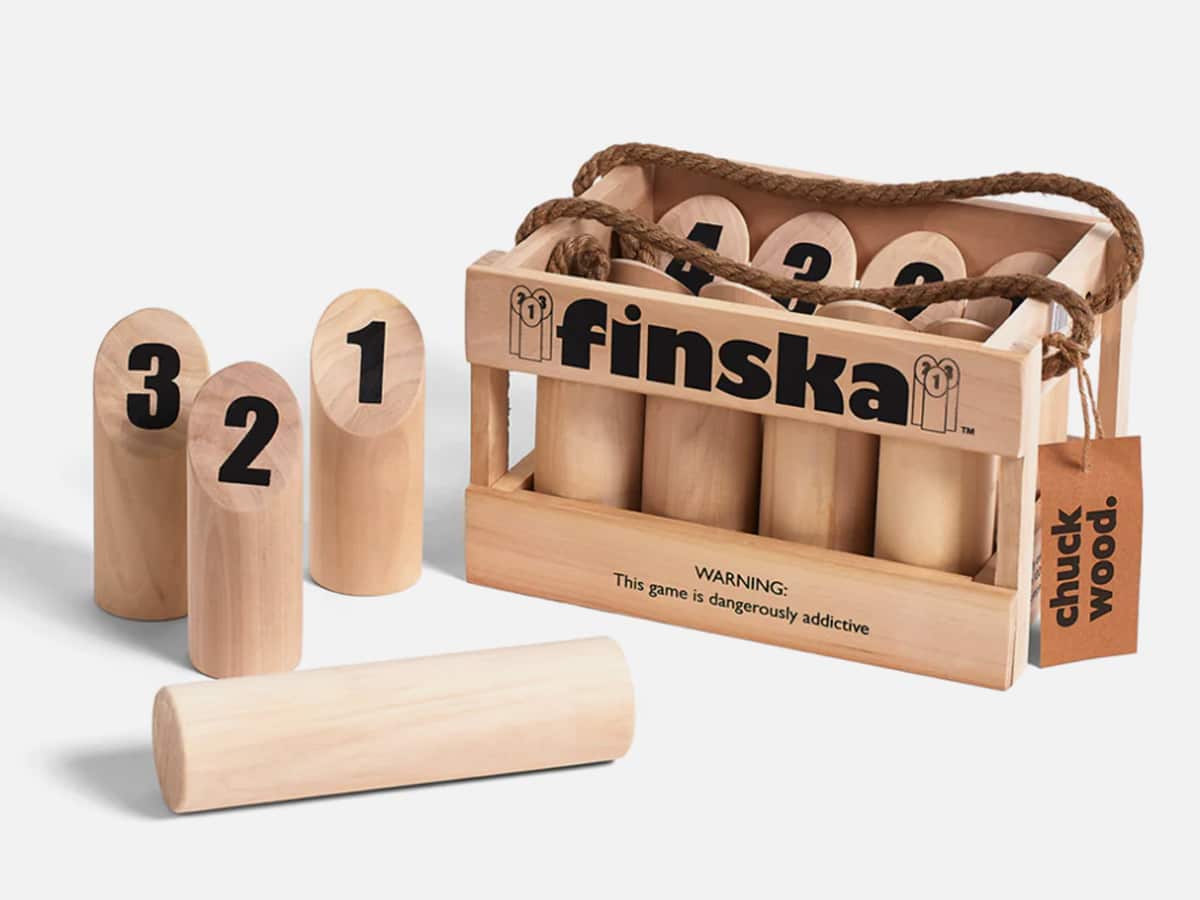 Finska Lawn Game
The outdoor game of Finska was first introduced to Australia back in 2009 and it's been wildly popular ever since. Included in this set are 12 pins and a throwing log—all made from eco-friendly birch wood—as well as a laminated rule sheet and scorecard.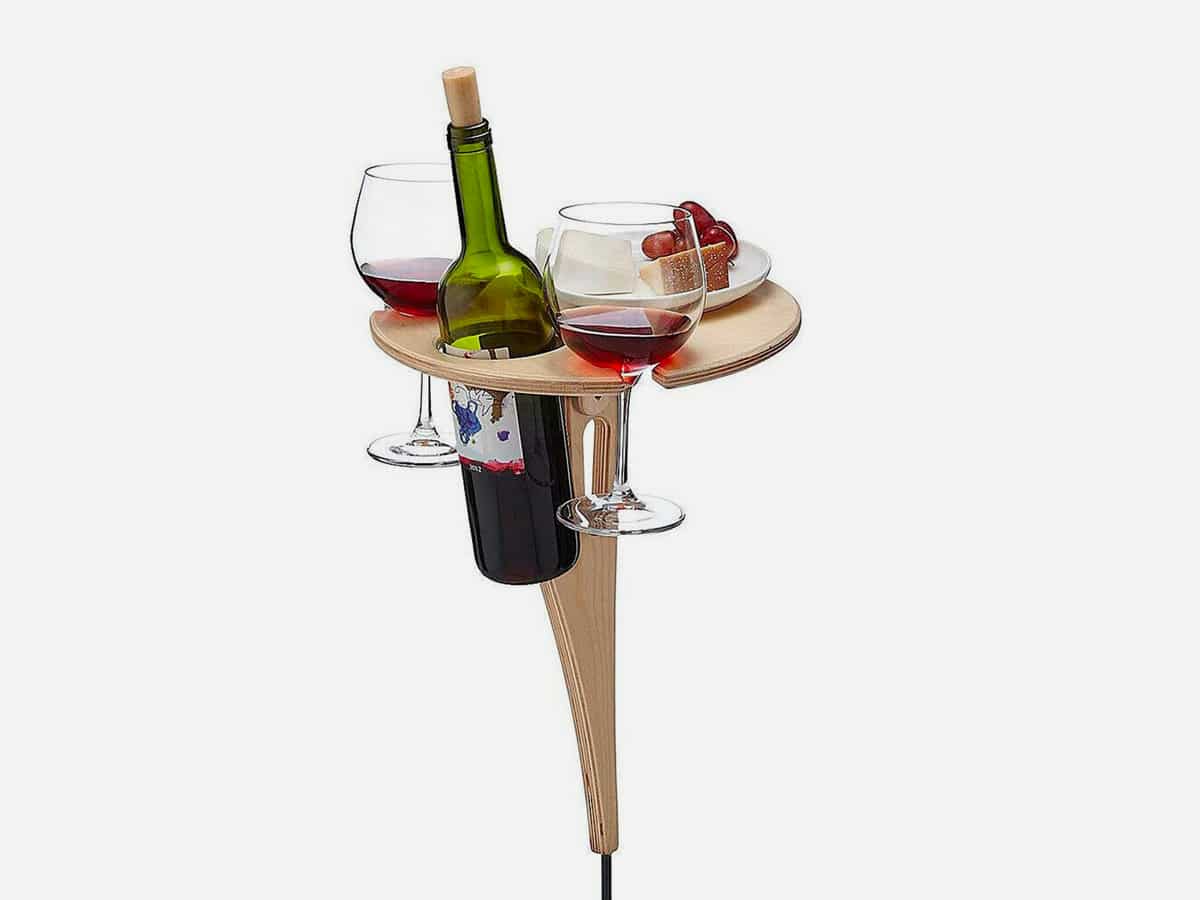 Outdoor Wine Table
Ideal for picnics and other outdoor excursions, this collapsible table has been designed to hold a wine bottle, two wine glasses, and a bowl of snacks or a small plate of food. A fiberglass spike extends from the slim plywood base so that you can plant it securely in the grass or sand.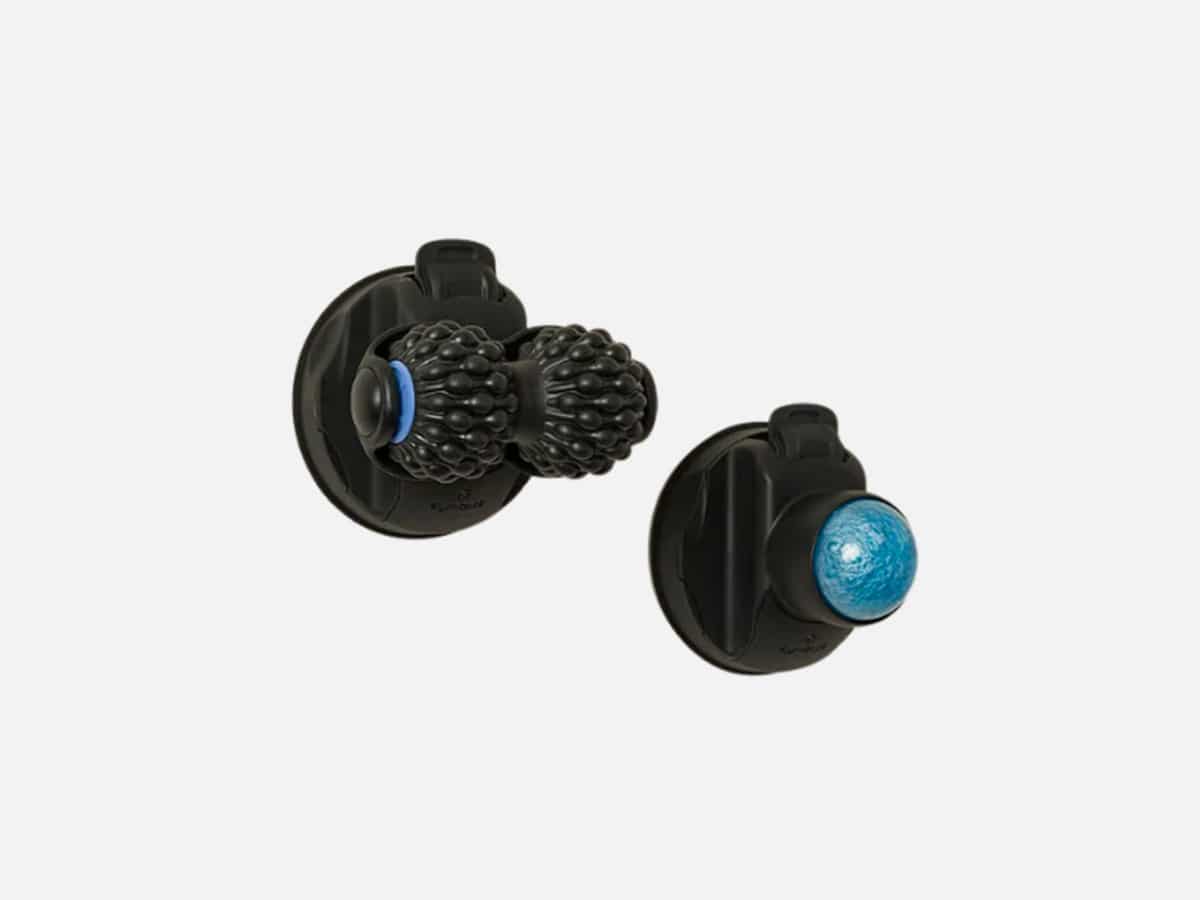 Wall Mounted Personal Masseuse
This wall-mounted massage system is yet another unique gift that's guaranteed to please. Use the 360 degree rotation ball for some deep tissue relief or the micro-point node roller to release tension and stimulate blood flow in top-layer muscles, all without using your hands. Ahhhh, that's the good stuff!
Things to Consider for Unique Gift Ideas
When it comes to unique gift ideas, simply wrapping a bow on a bottle of whisky isn't quite enough. In fact, if you want to get the special occasion right, there are a few things you need to consider:
Price: Perhaps the most obvious consideration, the price will inevitably play a factor in your purchasing decision. While you may want to splash out for a significant birthday or gifting event, more often than not, you'll be aiming around the $50-$100 mark. To get the most out of your unique gift idea, don't be afraid to shop around for the best price.
Risk: Trying to buy a unique and different gift idea is not always the most straightforward predicament. When you stray from the path and pick up something a little out of the ordinary, you run the risk of missing the mark.
Alternatives to Unique Gifts
If you are looking for something a little more normal, we've got you covered. Outside of these gift ideas, we've collated our favourite releases across a number of different categories. So, no matter what that special someone in your life is keen on, you'll find it here.
How Man of Many Chose the Best Unique Gift Ideas
With more than 10 years of experience testing the most unusual products on earth, Man of Many's editors are sticklers for research and certainly know a thing or two about gifting. This list of gift ideas was curated through the personal experience of experts, alongside extensive and online research from retailers and users. Each product on this list was checked by the Man of Many staff prior to publication for the official tick of approval. You can review our editorial policy here surrounding how we maintain our independence in our editorial reviews.
Unique Gift Ideas FAQs