2018 Christmas Gift Guide – The Homemaker
A home is but an empty vessel without a savvy homemaker to bring it to life. Meanwhile, that very same homemaker is only as good as his or her resources. It's with this in mind that we present our 2018 Christmas Gift Guide for The Homemaker. In it, you'll find all the accessories, decoratives, tools, gadgets, and appliances you or the homemaker in your life could possibly ask for. We're talking wireless vacuum cleaners, innovative espresso machines, dutch ovens, meal kits, and so much more. If you know a homemaker who's brightened up his, her, or your domestic habitat, now is time to show some love.
More Gift Guides:
2018 Christmas Gift Guide – Netflix & Chill
2018 Christmas Gift Guide – Stocking Stuffers
View All Our Gift Guides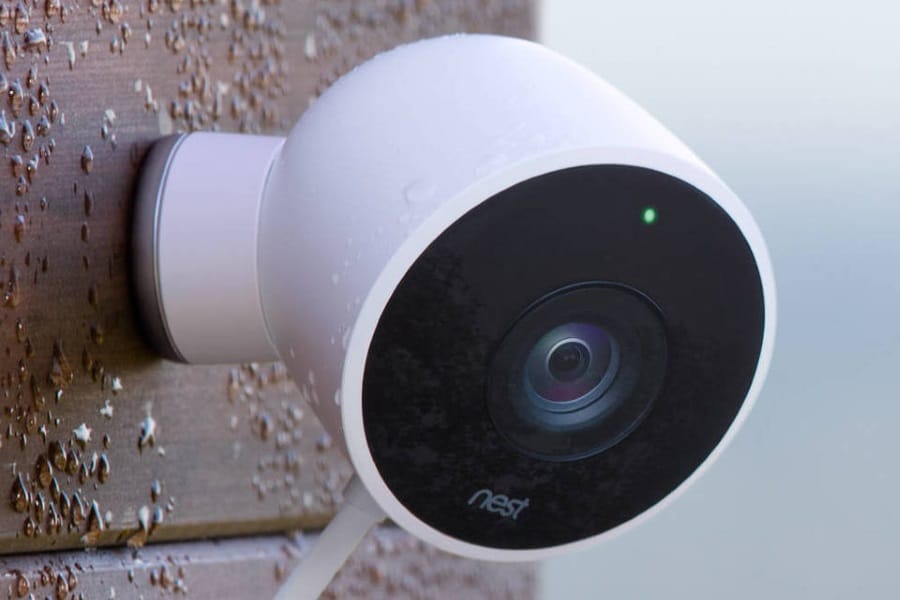 Nest Outdoor Camera
The days of dropping thousands of dollars on a premium home security camera setup are long gone. For proof, look no further than the affordable Nest Outdoor Camera. It captures extra wide 130-degree viewing angles in 1080p full HD, and sends activity notifications straight to your mobile device. Don't go home without it.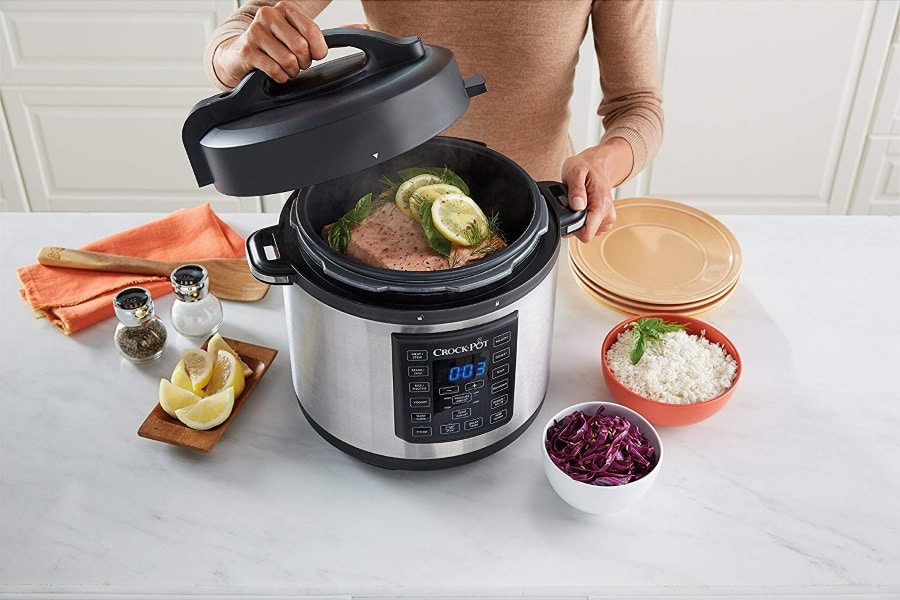 Crock-Pot 8-Quart Express Crock XL Multi-Cooker
With this multi-use slow cooker at your disposal, you're just a few touches away from a slew of delicious meals. Specifically, it hosts eight digital meal settings, including poultry, soup, dessert, and more. Also featured are an airtight locking lid and delay start timer, amounting to the utmost tier of safety, efficiency, and convenience.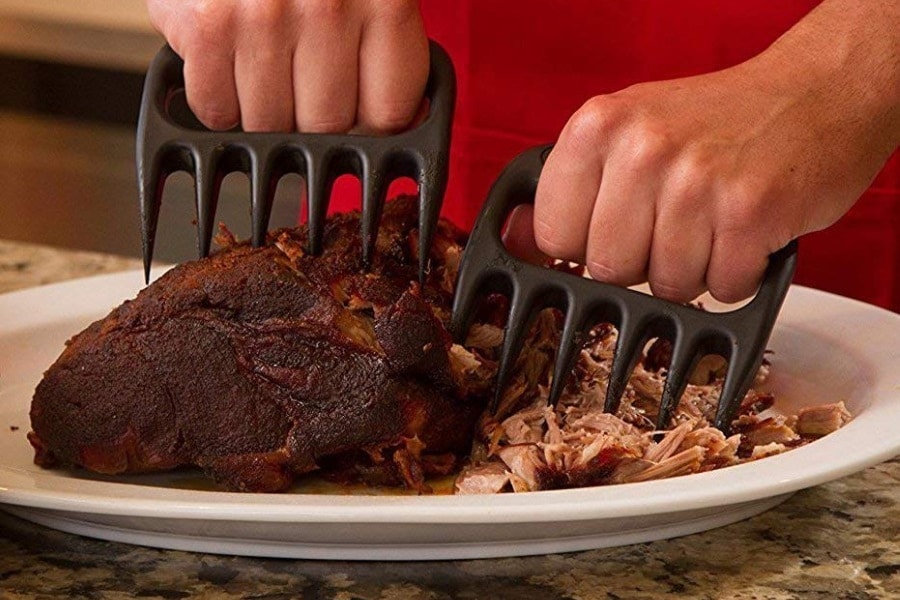 Bear Paws Shredder Claws
Looking for something small, helpful, and just a tad outside-the-box? Then scope the ultra-sharp Bear Paws Shredder Claws. Easy to grip and fun to use, they save you (or the homemaker in your life) time and effort when it comes to shredding meat. We would add that they make for the perfect stocking stuffer, though we're not sure even the thickest fabric can withstand those pointy tips. You'll figure something out.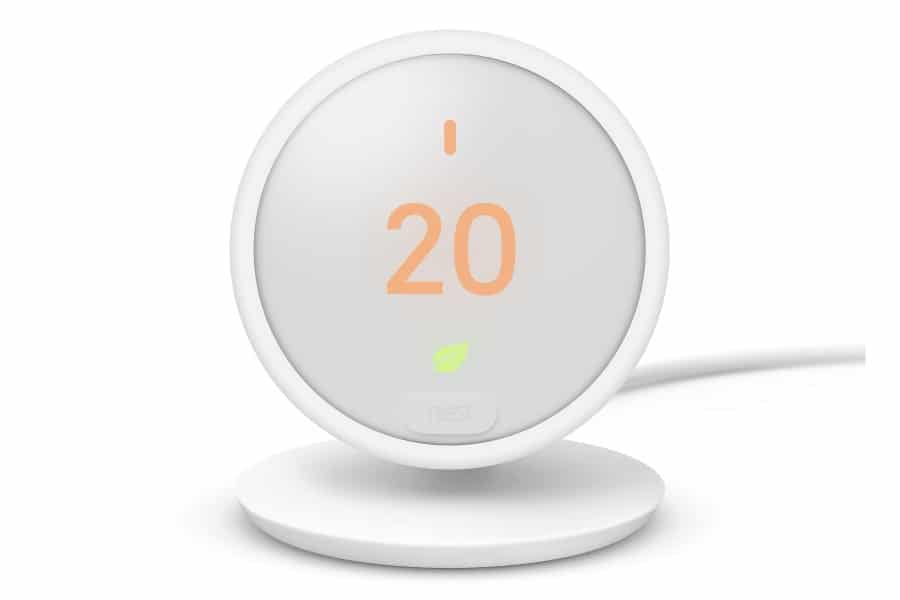 Nest Thermostat E
As hundreds of five-star reviews can attest, the Nest Thermostat E is the stuff that homemaker dreams are made of. Touting a minimalist design and frosted display, the handy gadget syncs with your mobile device, allowing you to control the temperature from near and far alike. It's also energy efficient, wireless, and self-regulating.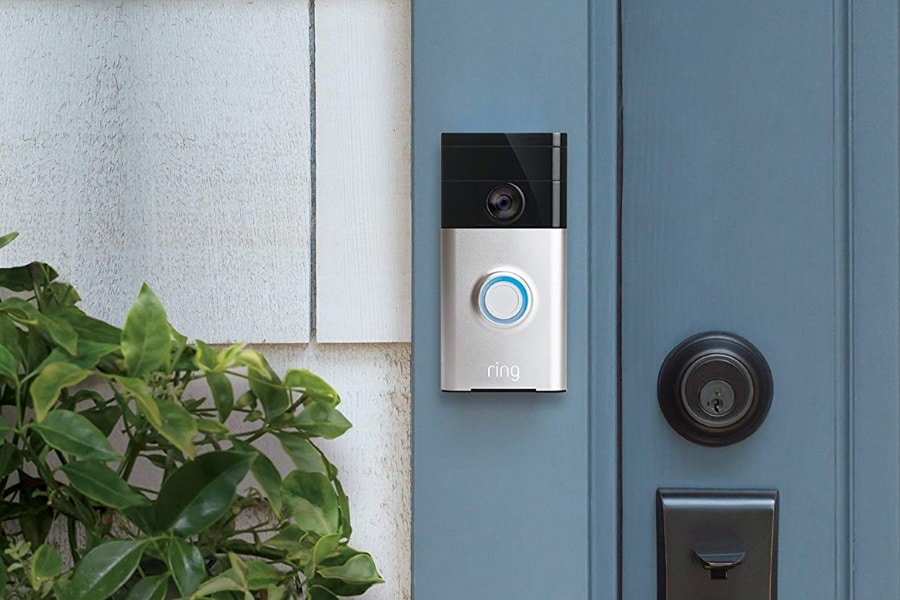 Ring Wi-Fi Enabled Video Doorbell
Thanks to the Ring Video Doorbell, you can see who might be creeping when you're not home, or when you are home but don't feel like getting off the couch. Heck, you can even use your phone or computer to engage in two-way talking without physically answering the door. It's also compatible with Alexa, and equipped with infrared night vision for 24/7 monitoring.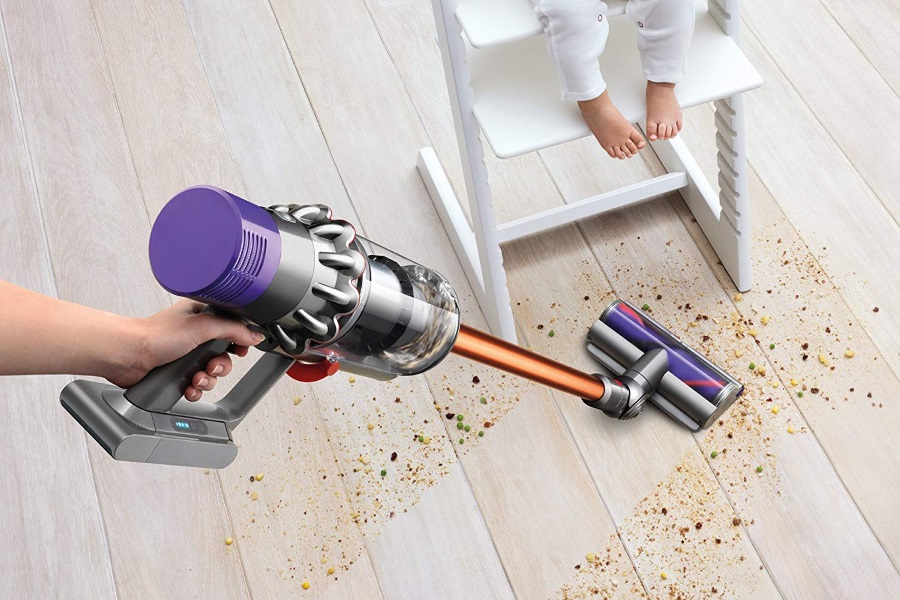 Dyson Cyclone V10 Absolute Cordless Vacuum
Dyson delivers some of the best home appliances in the world, and the V10 Absolute Cordless Vacuum is certainly no exception. Bolstered by truly powerful suction, a 60-minute run time, a lightweight design, and a bevy of innovative features, this baby will have you or your favourite homemaker looking for excuses to clean.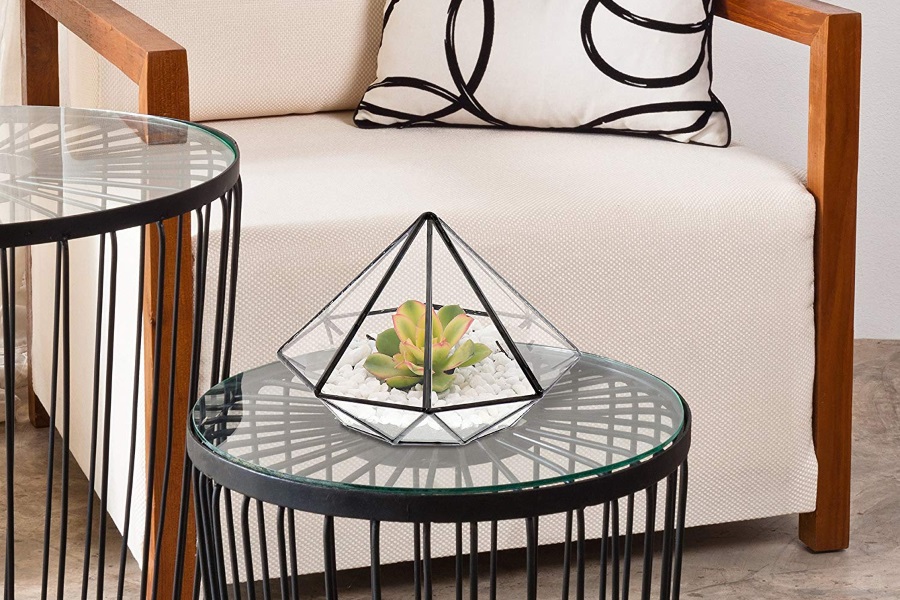 Barnyard Designs Watertight Glass Terrarium
Bring both literal and figurative new life into your home with the Watertight Glass Terrarium from Barnyard Designs. Think of it as a prism-shaped greenhouse that will heighten any modern decor. As far as affordable gifts go, this one's a no-brainer.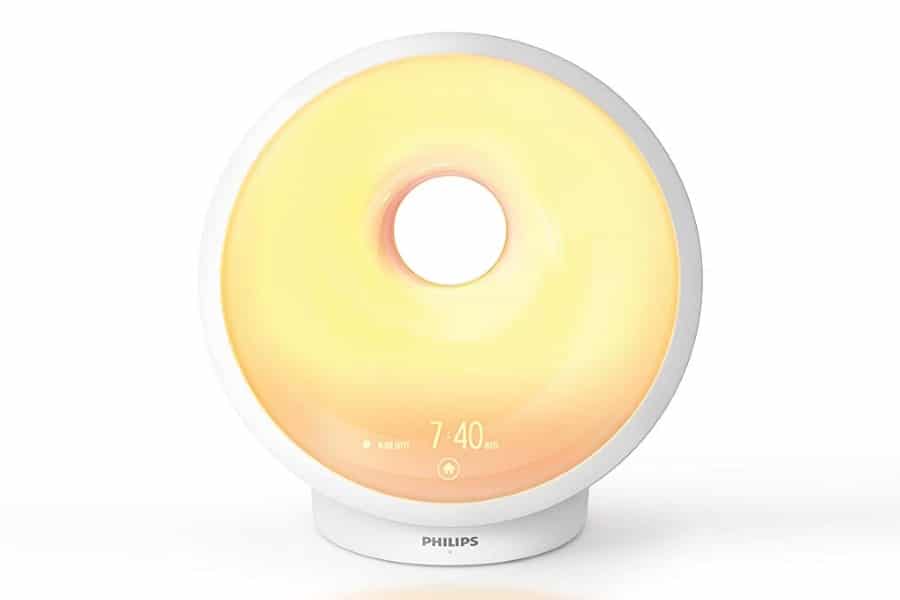 Philips Somneo Sleep and Wake-up Light
Do you or your beloved homemaker have trouble sleeping at night, or waking up in the morning? Sure, you can pop a bunch of pills, but the Philips Somneo Sleep and Wake-up Light is a much safer alternative. Clinically proven to improve both sleep and energy, the acclaimed therapy lamp features natural sounds, white noise, mobile charging, and a smart display, among other things.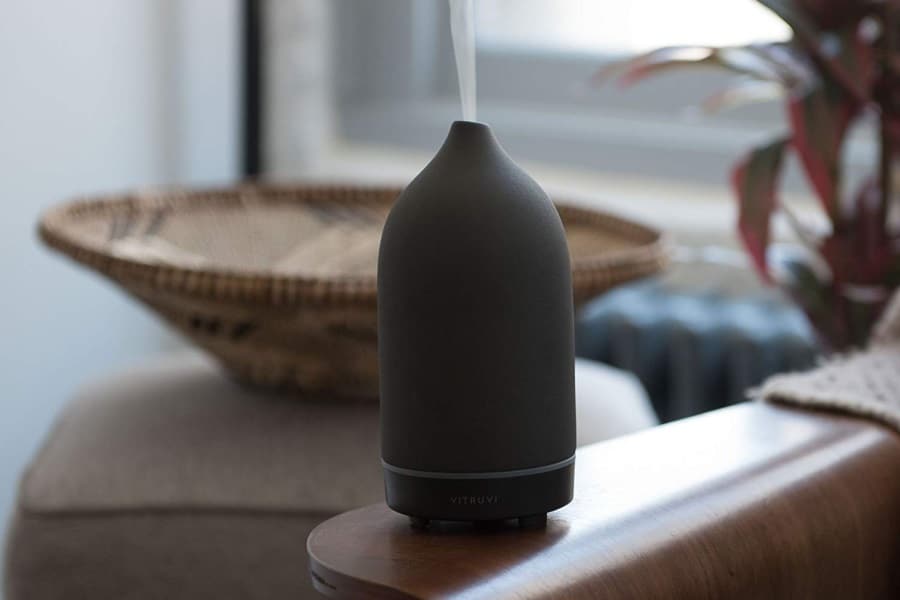 Vitruvi Black Porcelain Diffuser
Made of the highest quality porcelain, this brilliant diffuser from Vitruvi utilises heatless, ultrasonic vibrations to preserve oils, and provide rejuvenating aromatherapy. It also makes for a sleek, minimalist eye-catcher.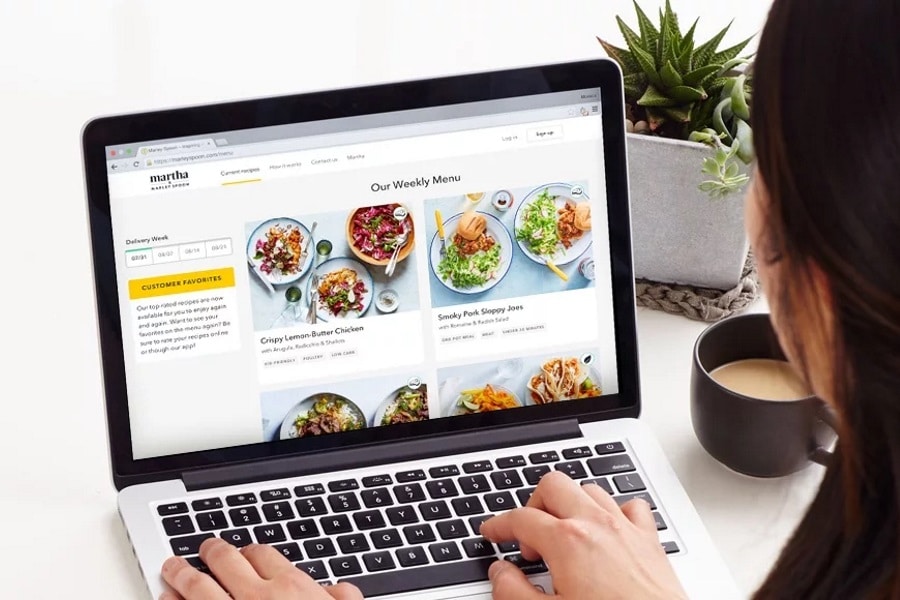 Marley Spoon Meal Kits
Martha Stewart is a boss homemaker in more ways than one, and she's here to both streamline and improve your kitchen game. Sign up for her Marley Spoon Meal Kits and get spoiled by weekly deliveries of fresh, pre-portioned ingredients, along with a rotating door of delicious recipes. Naturally, the service is customisable to suit your dietary needs, as well as the demands of your schedule.
More Gift Guides:
2018 Christmas Gift Guide – Netflix & Chill
2018 Christmas Gift Guide – Stocking Stuffers
View All Our Gift Guides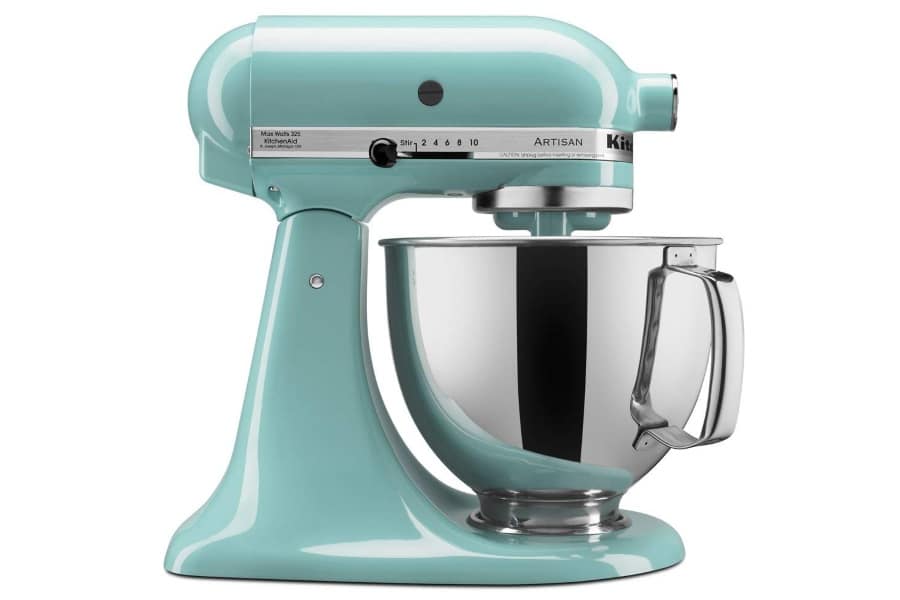 KitchenAid Artisan Series 5-Qt. Stand Mixer
Get your mix on with this massively popular stand mixer from KitchenAid. Equipped with 10-speed slide control, a power hub for add-ons, and a colourful design, this thing is quite simply a beast. If you don't believe us, check out the 9000+ customer reviews, which average out to 4.5/5 stars. This day in age, that's a downright feat of strength. Suffice to say, the homemaker in your life will be in love.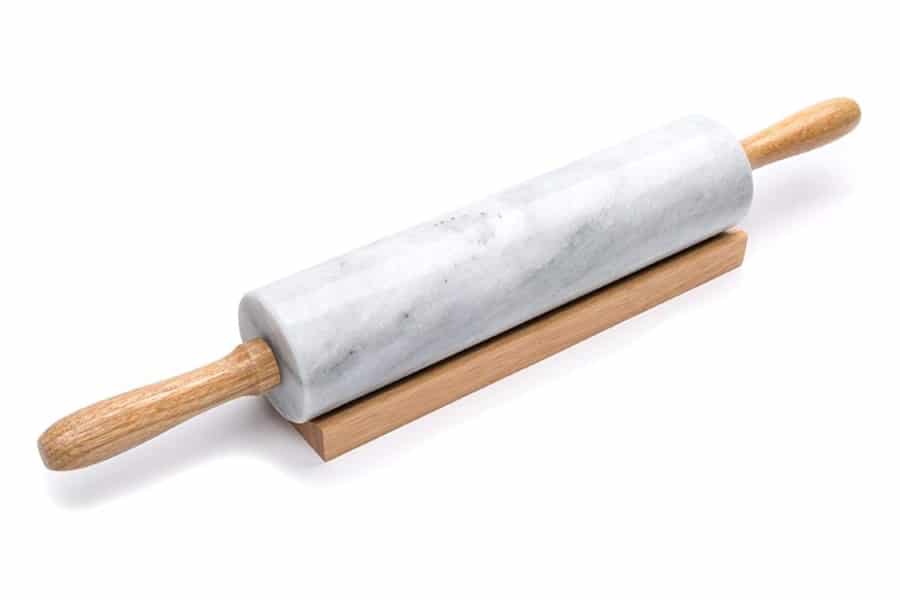 Fox Run 4050 Marble Rolling Pin and Base
Far more than your average cooking accessory, this premium rolling pin from Fox Run is made of 100% marble, resulting in a distinguished aesthetic. That's joined by wood handles and nylon ball bearings for a truly smooth performance. The best part? Despite its elegant appearance, this product is most definitely priced to move. Indeed, the homemaker in your life will never guess how little you paid for it.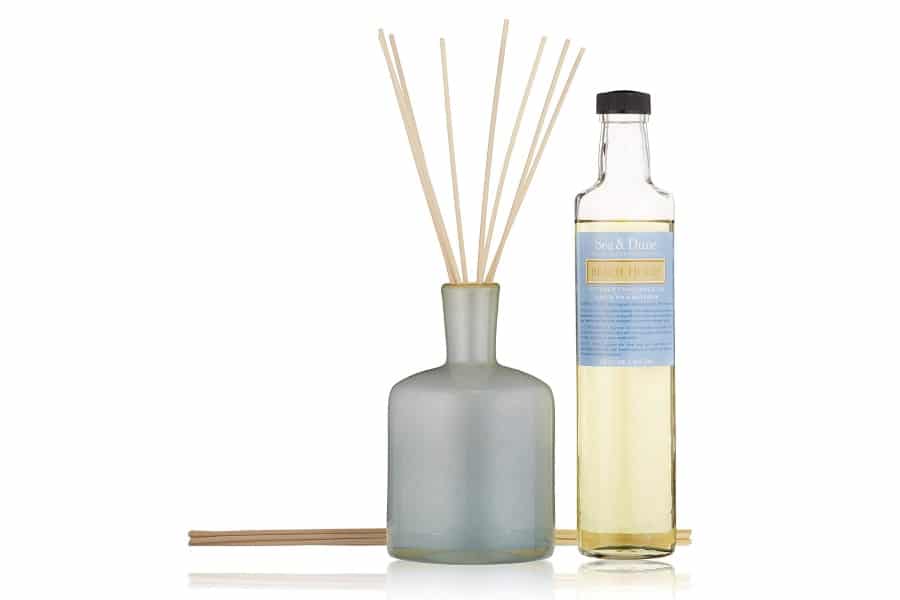 LAFCO Reed Diffuser
Blending form and fragrance to perfection, the LAFCO Reed Diffuser is made of handblown glass, and good for year-round aromatics. To use, empty the fill bottle into the vessel, and apply a variable number of reeds. Then sit back and let the fresh, natural scents of seagrass and ocean swirl around the domicile. All those chemical-pumping plug-ins will look downright primitive by comparison.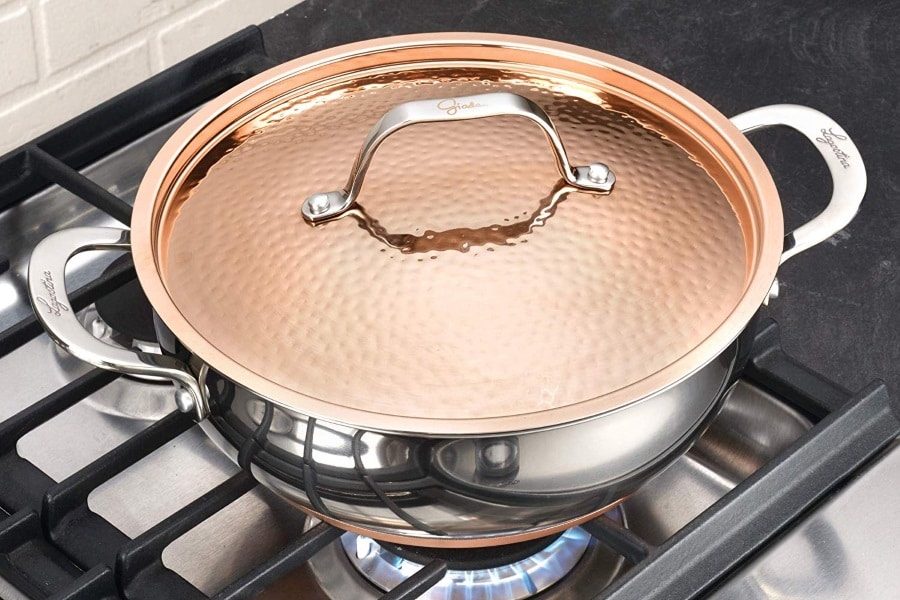 Lagostina Giada Stainless Steel Dutch Oven with Copper Lid
If the homemaker in your life watches the Food Network on even a casual basis, then he or she knows all about the lovely Giada De Laurentiis. Here, we have superior cookware that's directly inspired by the culinary icon. Equipped with a tri-ply copper bonded base, riveted stainless steel handles, and a hammered copper life, this dutch oven simply emanates with quality. If it's good enough for her, it's certainly good enough for you or your favourite homemaker.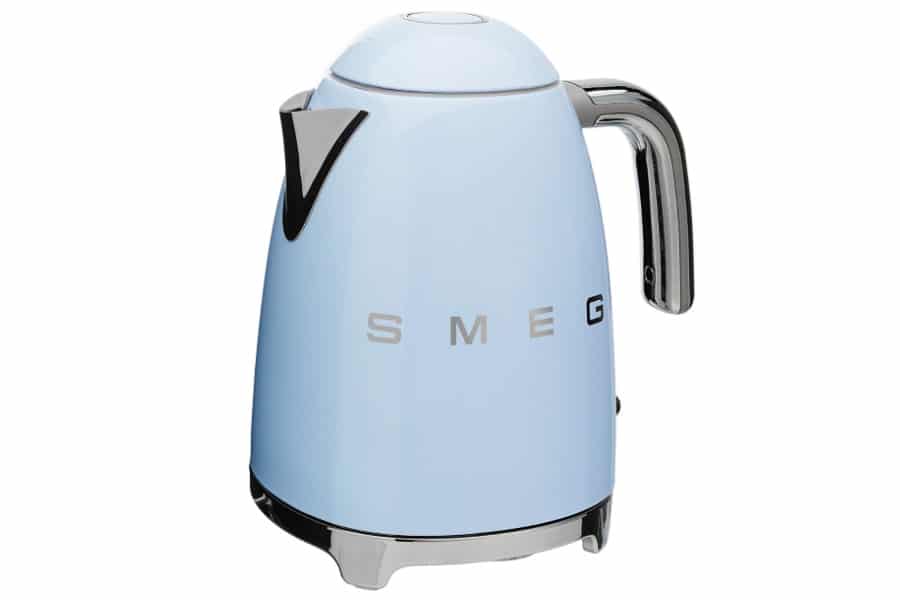 Smeg Kettle
Available in a variety of catchy colours, the Smeg Kettle features a powder-coated body, chrome-plated 360 swivel base, and removable stainless steel limescale filter. It holds up to 7 cups of liquid at a time, and automatically turns off at 100C/212F. What more do you need in a kettle? Nothing more.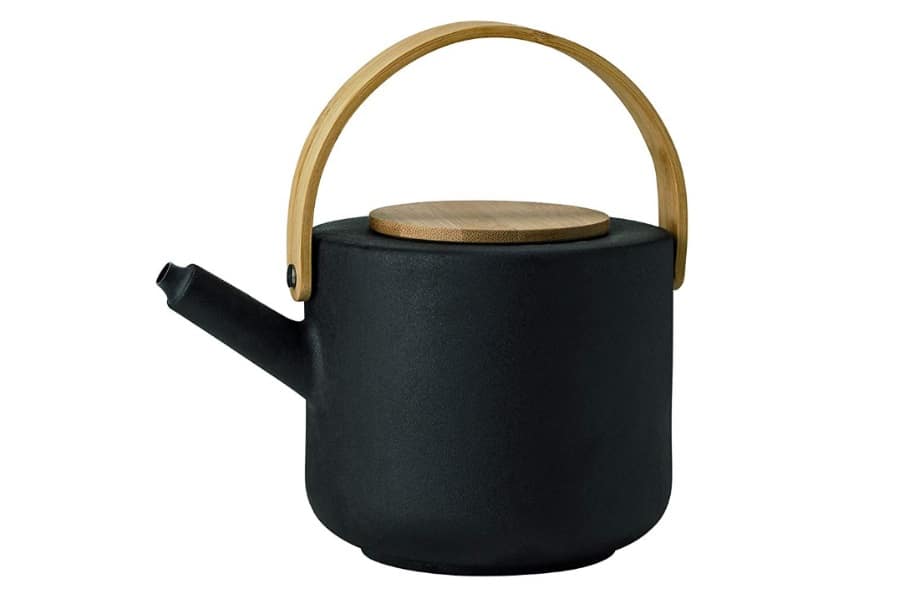 Stelton Theo
We're huge fans of the Theo range from Scandinavian stoneware brand Stelton. Touting minimalist designs, cast-iron finishes, and touches of Asian bamboo, each award-winning product will inspire you or your favourite homemaker in all sorts of ways. Featured in the lineup are a teapot, a slow brew coffee maker, a set of tea mugs, a French Press, a food warmer, a sugar bowl, a milk jug, a pair of black mugs, and a teapot. Whether taken individually or as a whole, these homewares provide a stunning example of glorious modernity.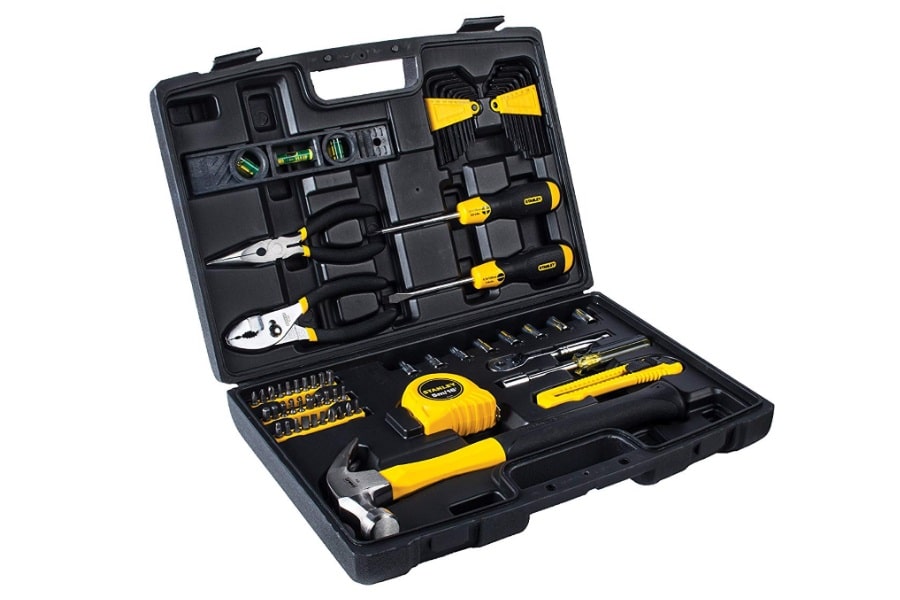 STANLEY 65 Piece Homeowner's D.I.Y. Tool Kit
Times have changed, and the concept of a "homemaker" has changed along with them. Enter this extraordinary tool kit from STANLEY. It's ergonomically designed, overflowing with essentials, and indisputably affordable. Prepare to get busy, homeowners.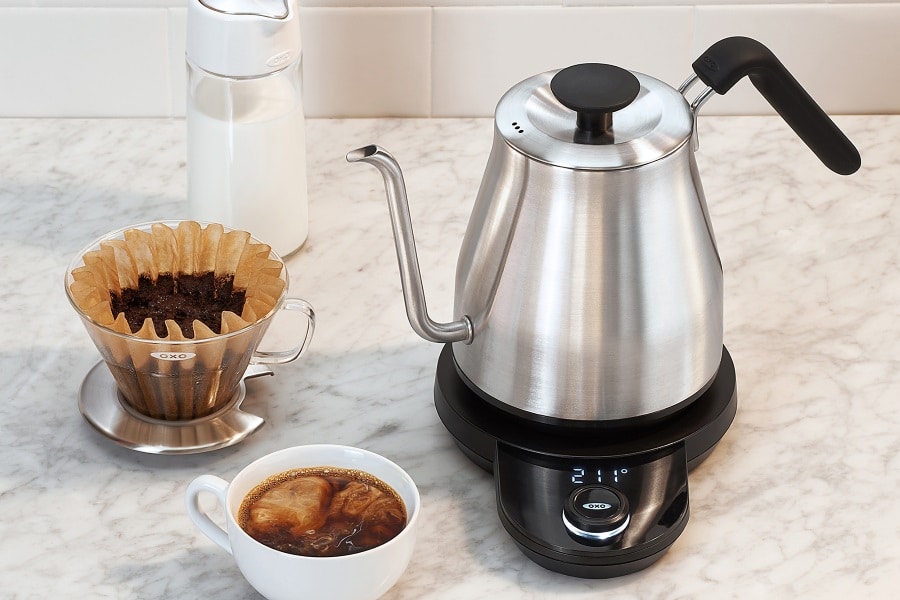 OXO Good Grips Stainless Steel Kettle
A traditional appliance gets a modern-day upgrade by way of this stainless steel kettle from OXO. Accordingly, it hosts a slew of useful features, including precise temperature control, LED display, a "keep warm" function, a count-up timer, and a memory function. Throw in a non-slip, counterbalanced handle, along with a tidy cord, and this kettle duly covers the basics in top-shelf style.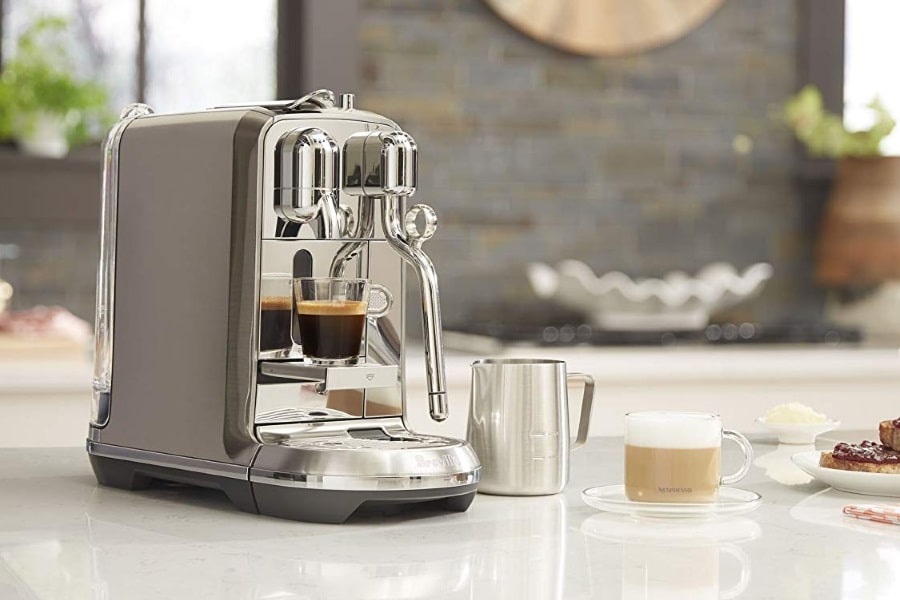 Nespresso Creatista Machine
If there's a homemaker on the planet who doesn't drink coffee, we have yet to meet him or her. To that end, the Nespresso Creatista Machine is more or less guaranteed to please. This barista-grade behemoth is built to last and smart as a whip, delivering a bevy of delicious drinks at the touch of a button. Also included is an integrated milk frother.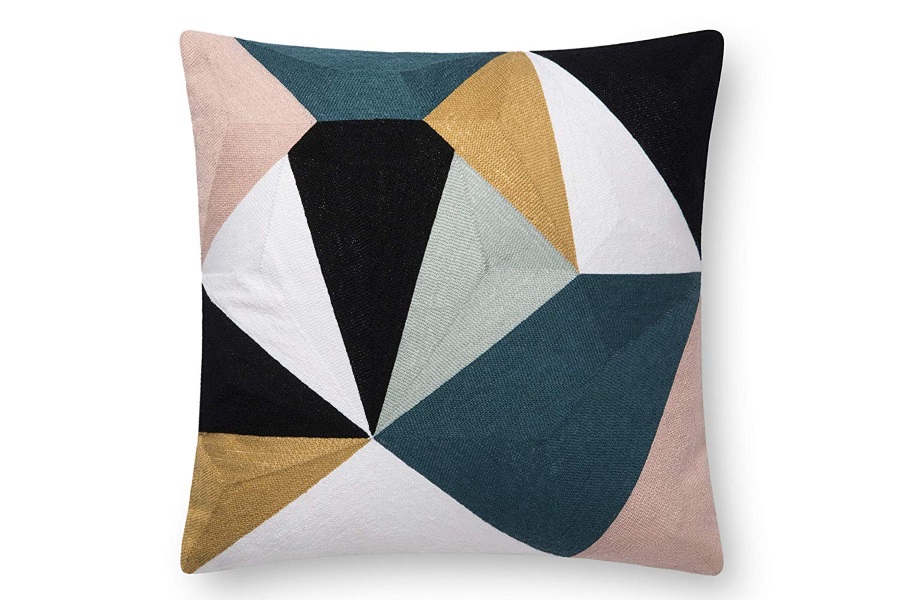 Jonathan Adler Chain Stitch Fractal Pillow
When is a pillow more than just a pillow? When it's this one from Now House by Jonathan Adler. On the face is a chain-stitched fractal pattern, which reverses to velvety black fabric on the back. Stick the pillow on the nearest sofa and watch as it draws eyeballs from across the room.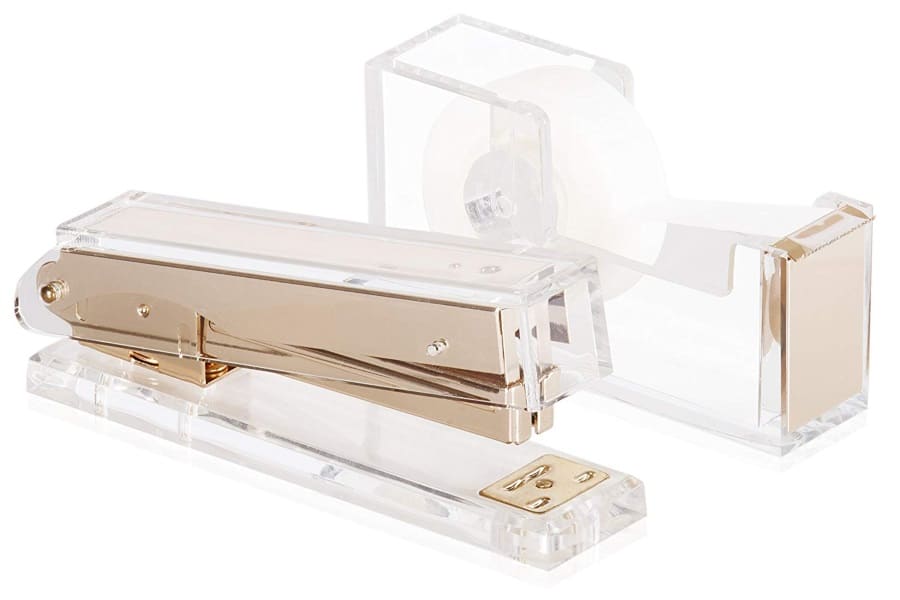 Desk Swag Acrylic Gold Stapler and Tape Dispenser
Proving there's no accessory too banal for a modern makeover are the Acrylic Gold Stapler and Tape Dispenser from Desk Swag. Both tout clear bodies and polished gold flourishes, making them far more interesting than your average desktop fare.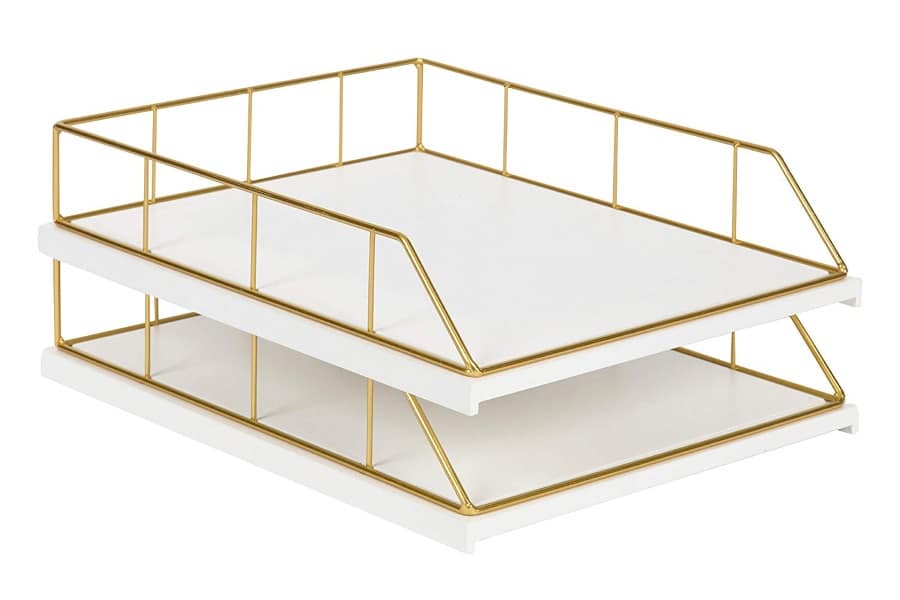 Kate and Laurel Benbrook Trays
While we're on the subject of modern desktop accessories, allow us to introduce these Benbrook Trays from Kate and Laurel. Use them side by side or stack them on top of one another, and expect them to do their job in signature style.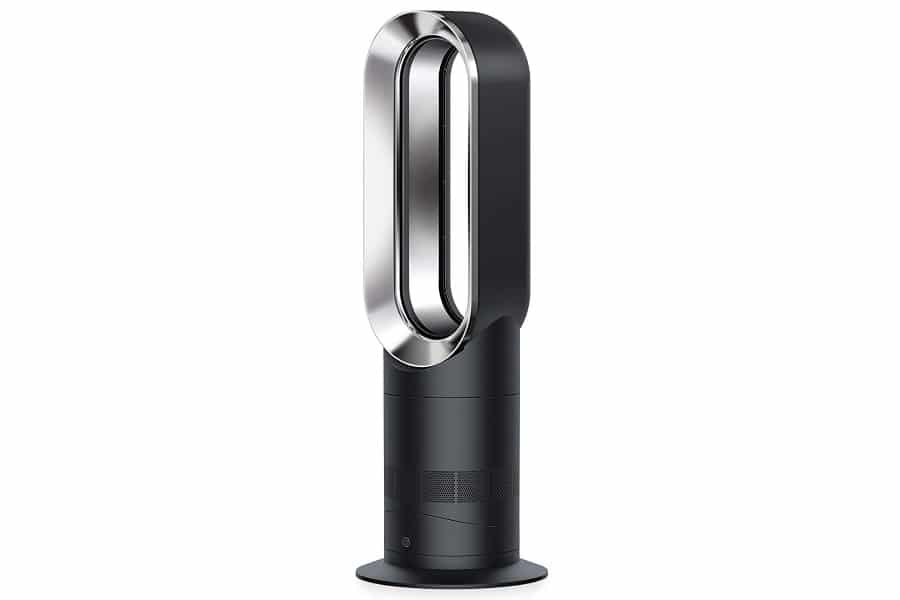 Dyson Hot + Cool Jet Focus AM09 Fan
Packing maximum power and efficiency into a tight, contemporary body, the Dyson Hot + Cool Jet Focus AM09 Fan delivers quick heat or coolness when you need it the most. Equipped with intelligent thermostat monitors as well as patented air multiplier technology, the appliance quickly springs to life, distributes heat or coolness evenly across the room, and doesn't waste energy. Focussed, indeed.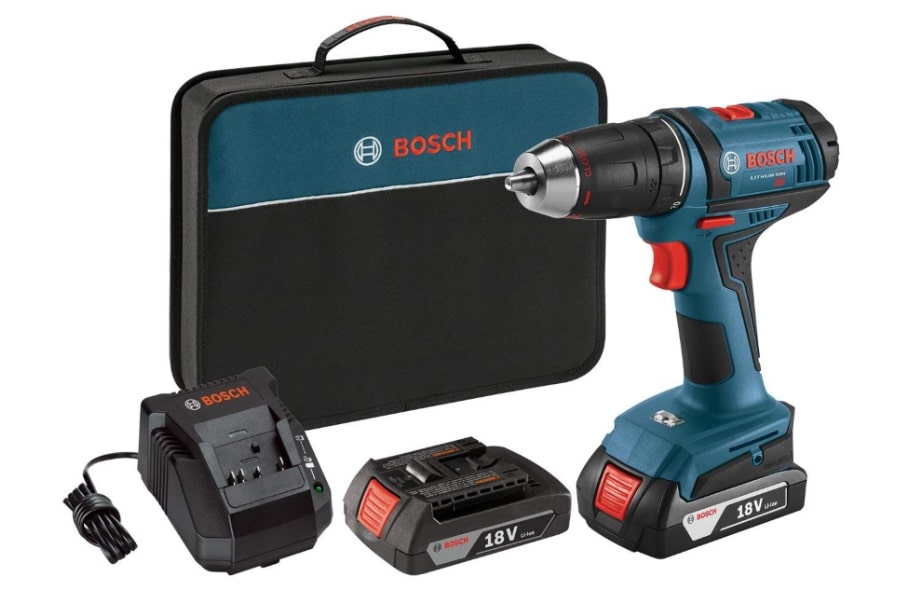 Bosch 18-Volt Compact Tough Drill
In homes across the world, there's usually a job to be done, and this 18-volt drill from Bosch is the tool to do it. Thanks to a lightweight, compact body, the portable drill is as easy to hold as it is to use. Meanwhile, high torque and speed guarantee an effective and powerful performance. Also featured is two-speed transmission for optimised control, and an LED light for dark environments. Homemakers are doing it for themselves, gentleman. With a little help from tools like this one, of course.
More Gift Guides:
2018 Christmas Gift Guide – Netflix & Chill
2018 Christmas Gift Guide – Stocking Stuffers
View All Our Gift Guides