Amazon Finds November 2019 – Garden Goodness
Far more than the land surrounding your home, your yard is a springboard for endless possibilities. That's truer now than ever before, as more people maximize their gardens and yards to the fullest potential. Whether you're sprucing up the overall landscape, instaling a swimming pool, or planting more herbs and vegetables, you'll need the right tools and products for the job. Enter this month's Amazon Finds, which has you covered in every department. Here we go.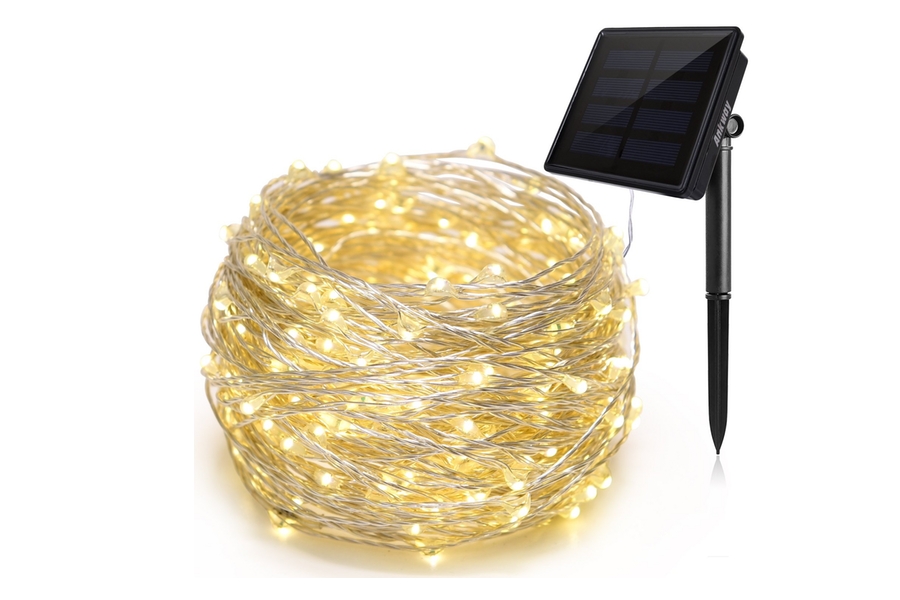 Ankway 200 LED Solar String Lights
The future of decorative lights is here and it comes to us from Ankway. Consisting of copper wire and LED bulbs, these lights are solar-powered, durable, and easy to instal.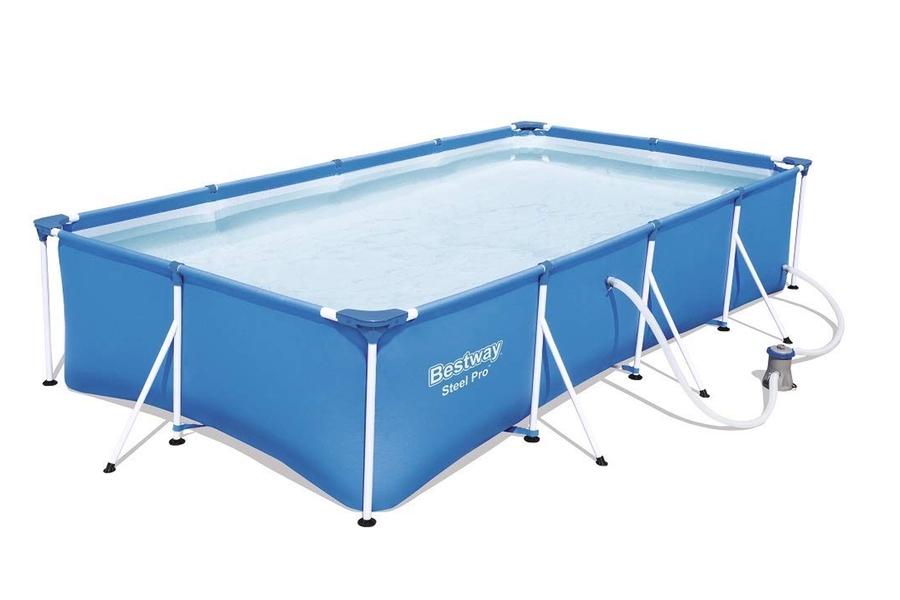 Bestway Above Ground Swimming Pool
Why uproot your entire yard when you can get this above-ground swimming pool instead? It features a rust-resistant steel frame and PVC laminated fabric sidewalls, along with a spacious interior.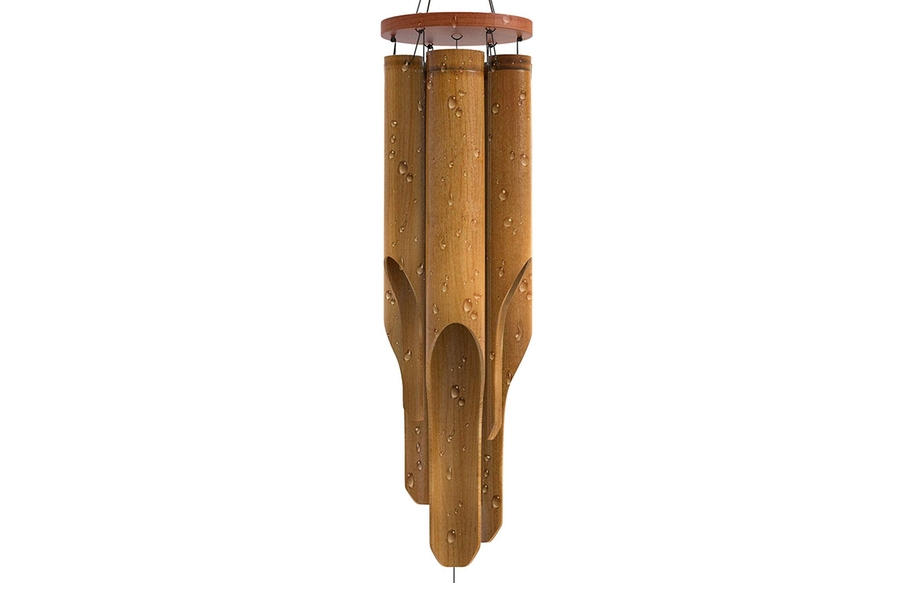 Nalulu Classic Wind Chime
As anyone who owns wind chimes can tell you, their purposeful simplicity can go a long way. These ones from Nalulu channel the wind through six bamboo tubes of varying length, which synchronise to harmonious effect.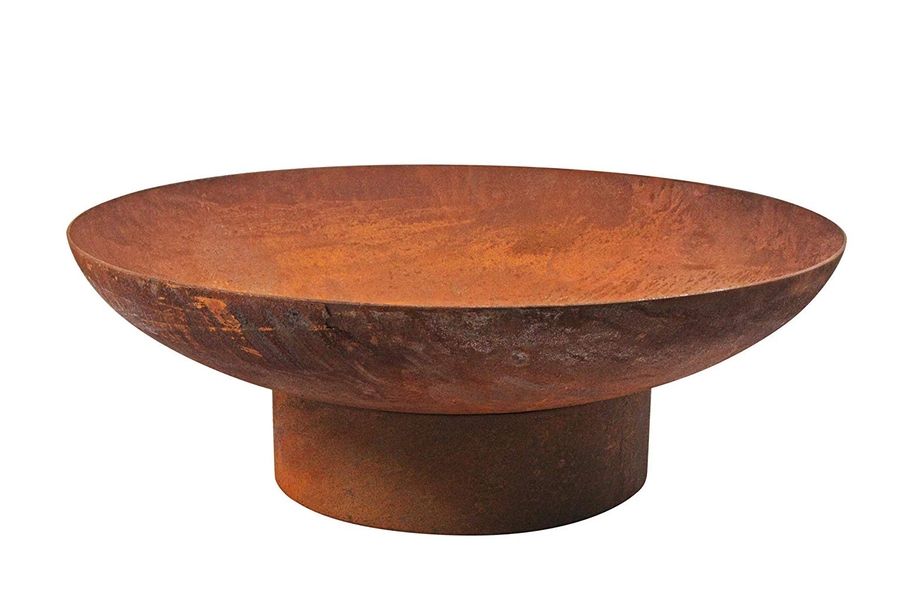 Online Rusted Multi-Purpose Bowl
Use this naturally rusted bowl as an outdoor fire pit, plant holder, watering bowl, or birdbath. You'll be adding palpable dimension to your garden or yard in the process.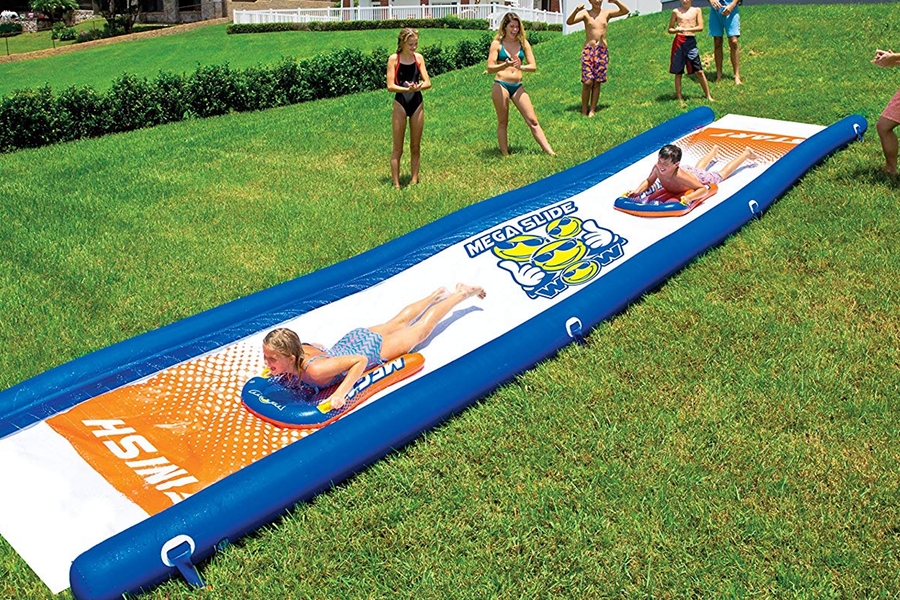 Wow World of Watersports Giant Backyard Waterslide
With its high side walls and built-in sprinkler, this massive backyard waterslide will provide you or your kids with fathomless amounts of fun.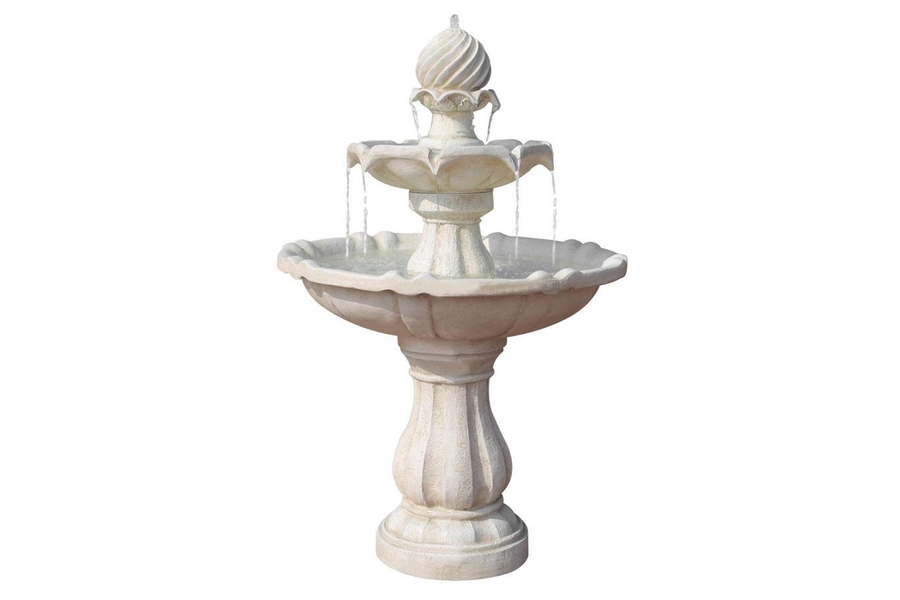 Gardeon Solar Power Fountain
Elegant, durable, and lightweight, this multi-tiered outdoor fountain also happens to be solar-powered. Get one.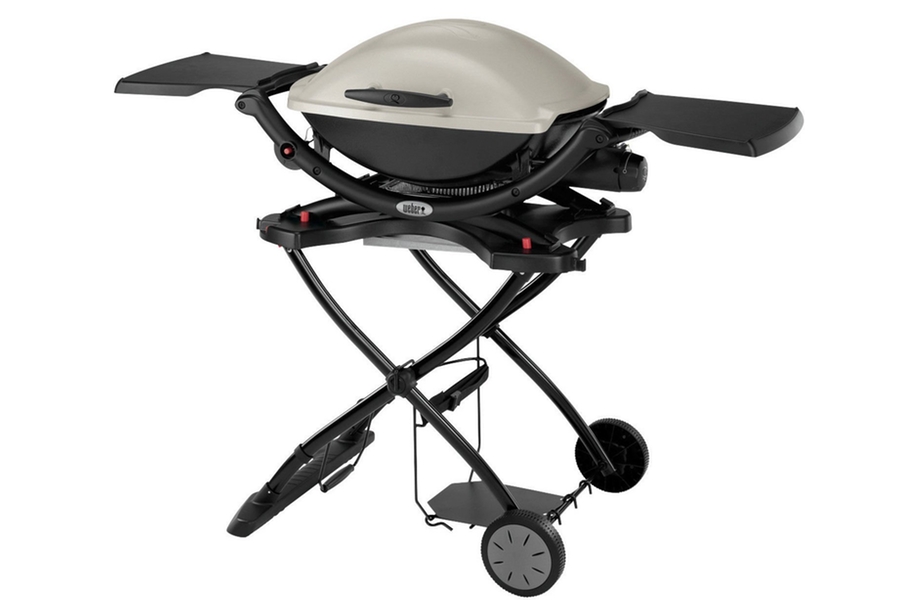 Weber Q2000 PRO Portable Gas BBQ Grill
Ideal for a full swath of outdoor situations, this gas BBQ grill from Weber is portable and durable in equal measure. The trolley and stand seen in the photo aren't included with purchase.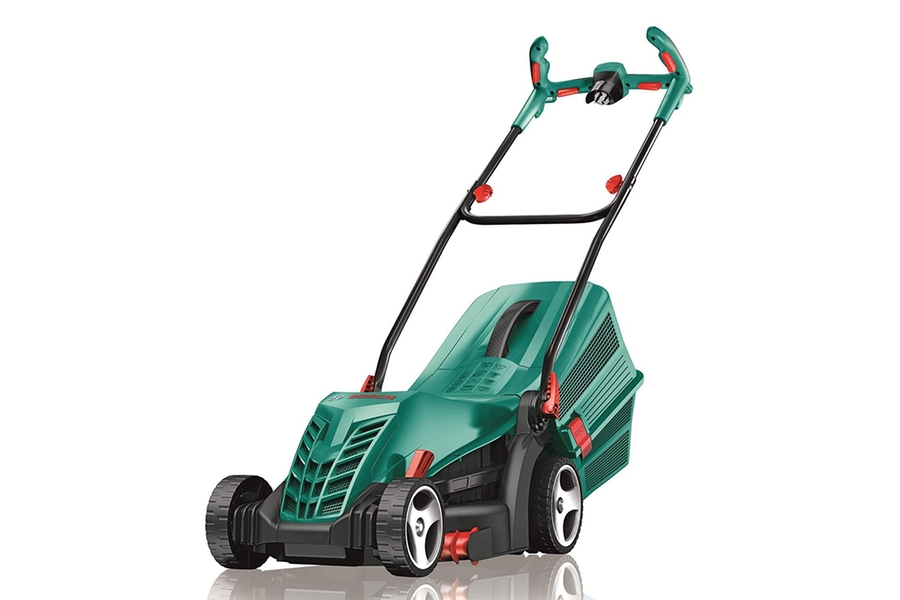 Bosch Lawn Mower ARM 37
Powerful, compact, and effortlessly ergonomic, the ARM 37 features double-fold handles and lightweight construction. This is not your grandpa's mower!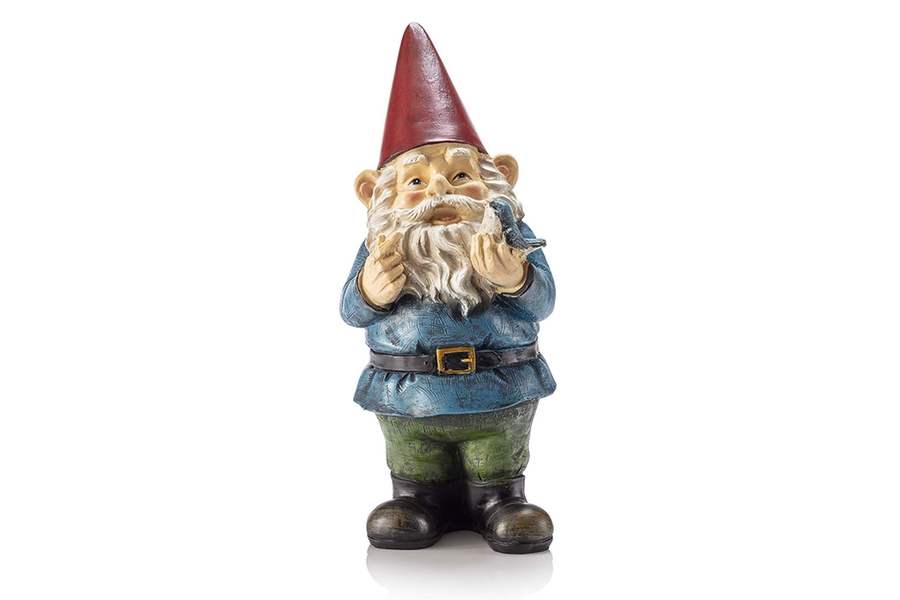 Alpine Corporation Garden Gnome Holding Bird
We can go into the details of its timeless design and weather-resistant materials, but why bother? It's a garden gnome. You either want one or you don't.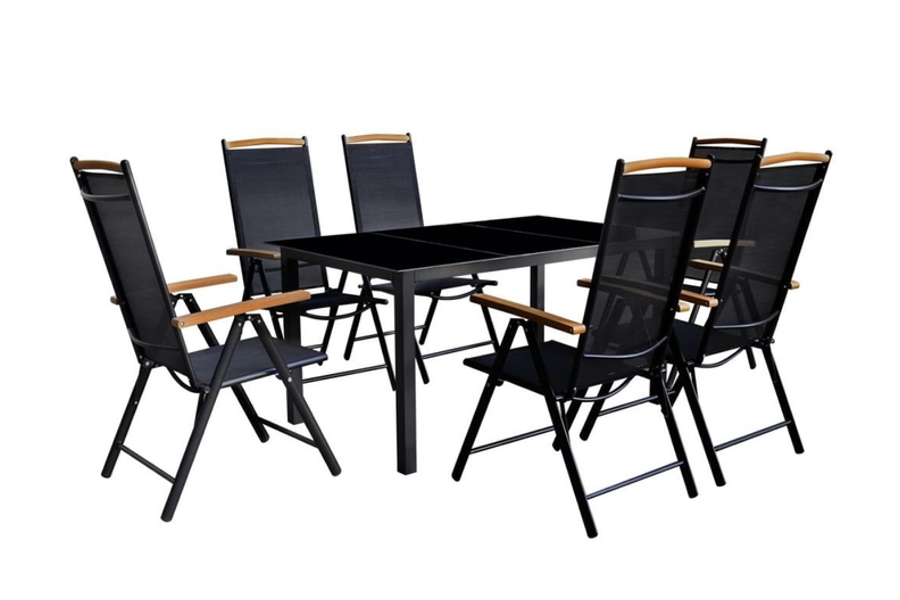 Tidyard 7 Piece Outdoor Dining Set
What good is a killer yard if you can't share it with friends and family? This 7-piece outdoor dining set has you covered in that department.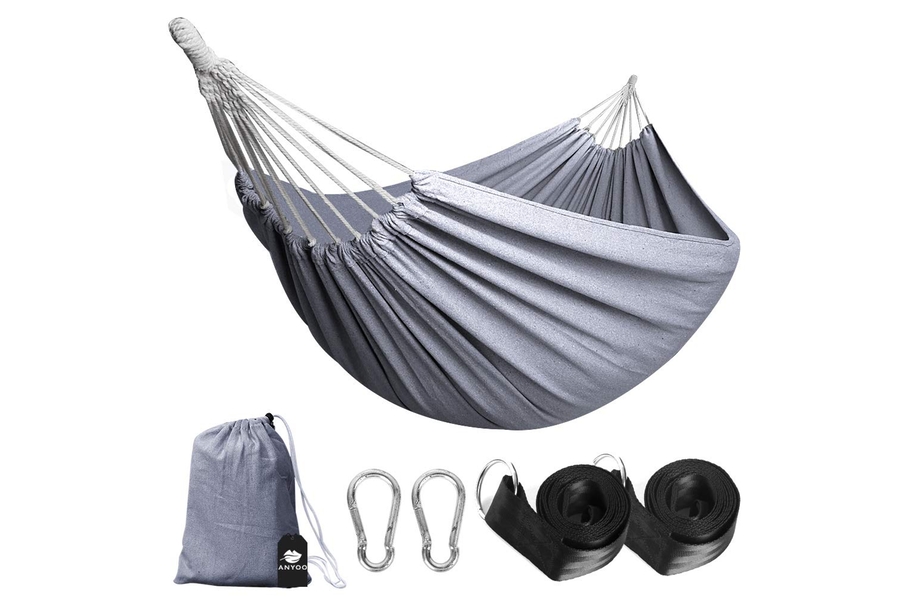 Anyoo Single Cotton Outdoor Hammock
Made of soft and cosy cotton, this affordable outdoor hammock is machine-washable, portable, and easy to set-up. Next stop: dreamsville. Population: you.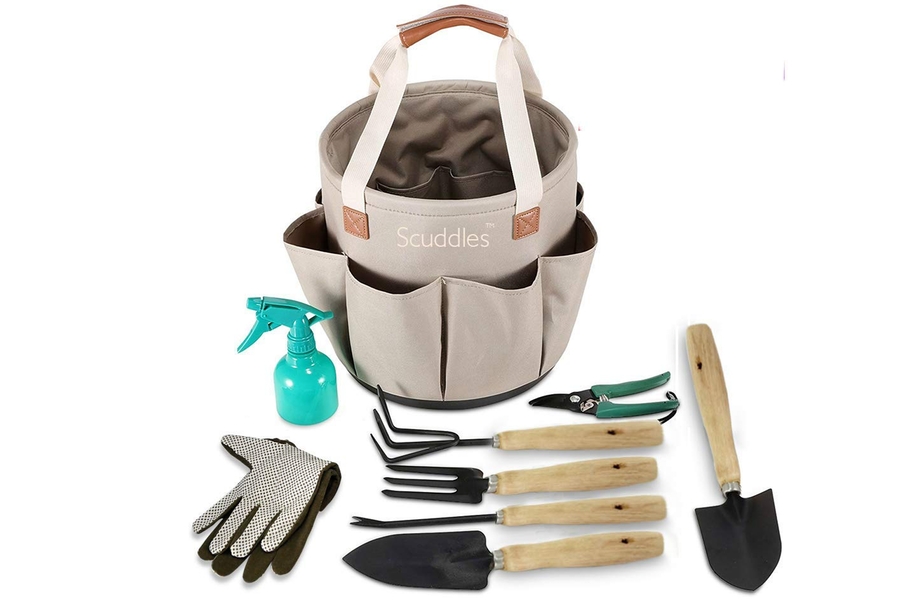 Scuddles 9-Piece Garden Tools Set
If you're going to properly garden, you'll need the right tools. Here they all are in one convenient place. Sealing the deal is a collapsible bucket lined with outer pockets.
You'll also like:
Amazon Finds August 2019 – Happy Camper
Amazon Finds September 2019 – The Best in Black
Amazon Finds October 2019 – Runner's High