Toorak Mansion Smashes Australian Auction Record
The elite suburb of Toorak is no stranger to high-priced homes, with listings in the tens of millions a common occurrence. However, local residents have been spotted choking on their almond latte's after 47 Lansell Road smashed the country's auction record, selling for AUD$44 million, and now holds the title as the most expensive property in Toorak. Normally, luxury properties such as this would be discreetly negotiated, but it is believed bidding took place in a private affair between a few very deep-pocketed individuals.
You'll also love:
Rihanna's $10 Million Neo-Mediterranean Mansion Hits the Market
$3.9 Million Toorak Apartment Puts Other Melbourne Mega Mansions to Shame
Inside the $50 Million Sydney Mansion Chris Hemsworth is Reportedly Eyeing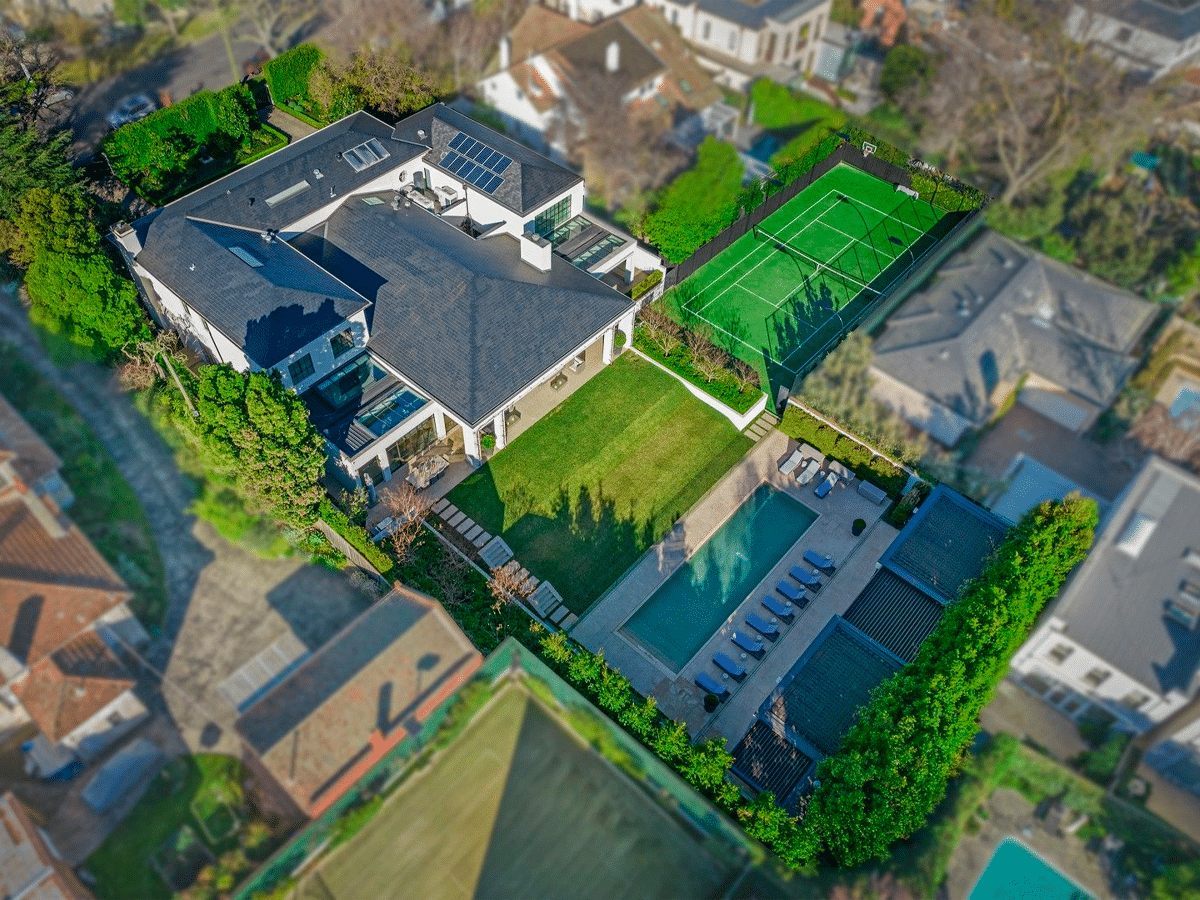 The previous Australian auction record was AUD$24.6 million for a harbour view property in Sydney's Vaucluse. Sold last September, the house jumped $10 million over the reserve, clearing the prior record of $23 million for a Sydney mansion, located in Bellevue Hill, purchased in 2009 by Lachlan and Sarah Murdoch.
The Lansell Road address sold off-market for roughly AUD$20 million in 2015, and was treated to an AUD$15 million renovation. London's Helen Green Design Studio led the makeover team, along with Carr Design architecture firm and renowned landscaper Paul Bangay. According to public title documents, the vendor was Kelly Healey, wife of businessman Mark Healey, the son of British shopping centre billionaire Eddie Healey.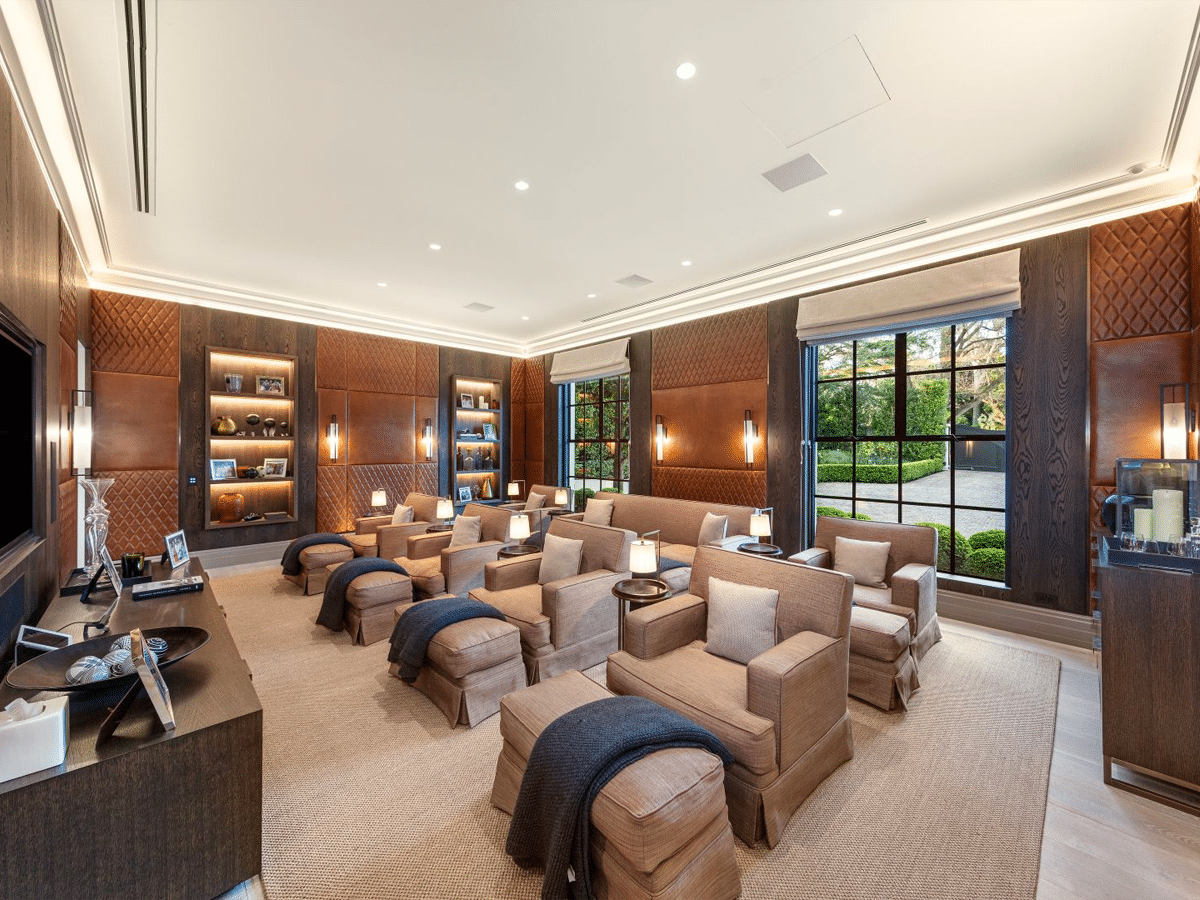 The five-bedroom, four-bathroom, six-car home occupies 3330 sqm and is situated on the crest of the hill near the Yarra River end of Lansell Road. This family sanctuary has multiple living and entertainment rooms, including a cinema room, formal dining, two studies and three kitchens. The children's living area opens to an outdoor leisure centre, while an indoor-outdoor room opens to the garden, swimming pool, pool house with a gym and tennis court.
Over the last six years, five properties on Lansell Road have sold between AUD$10 million and AUD$24 million.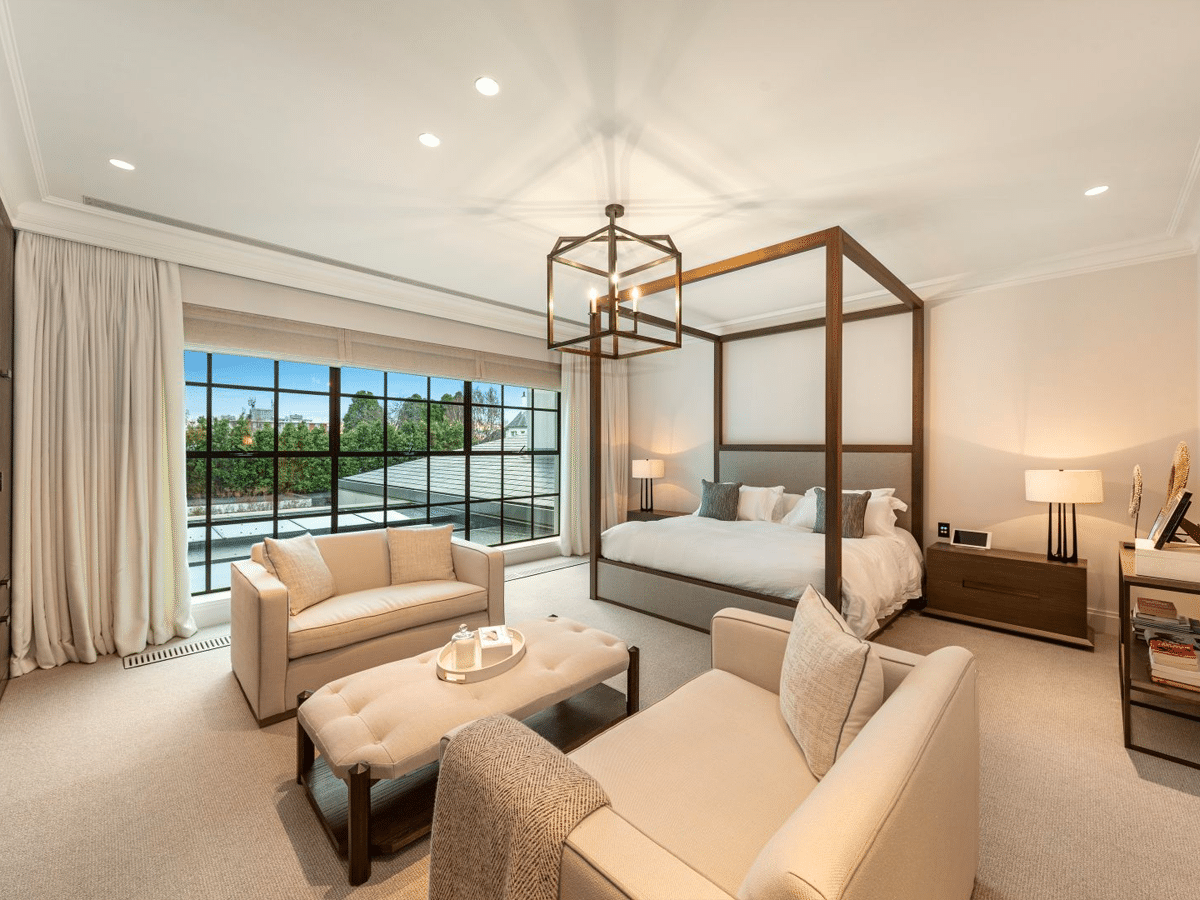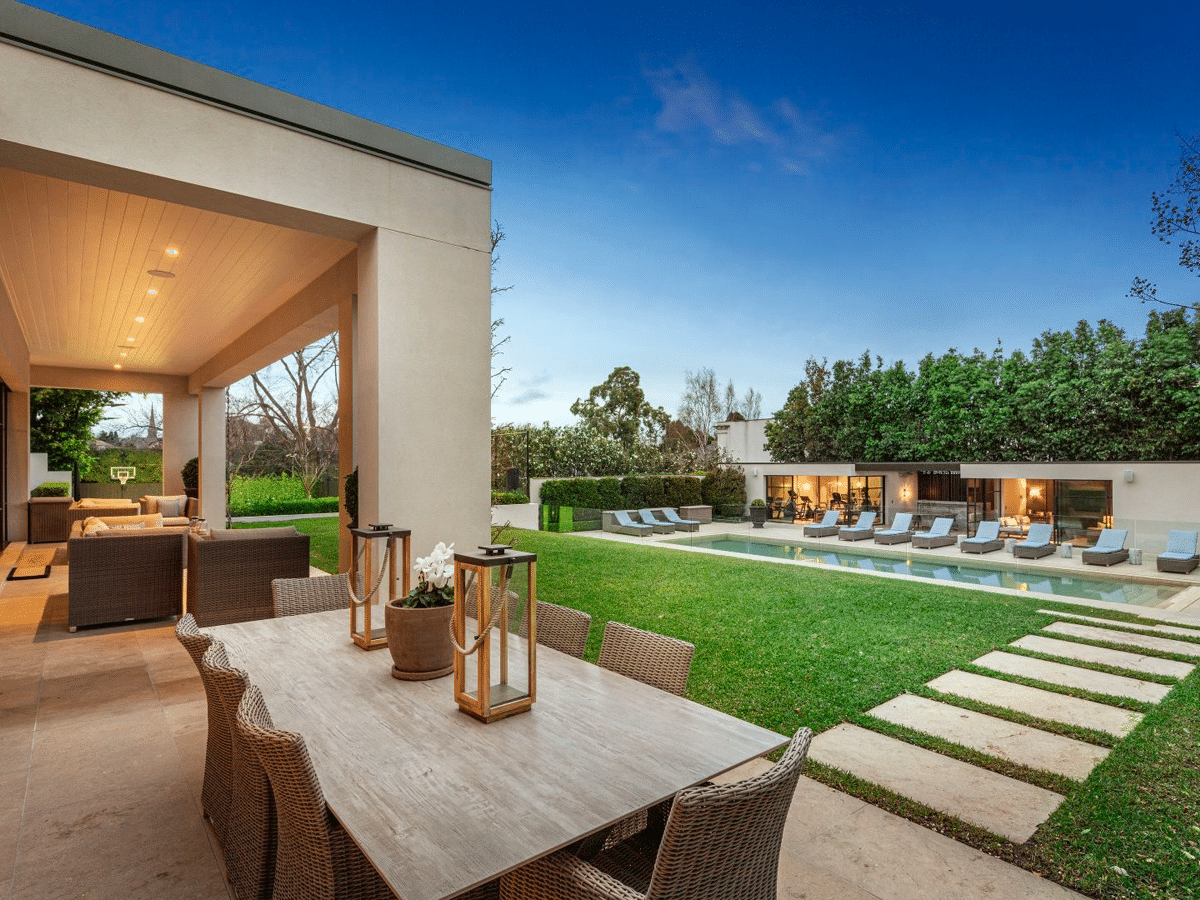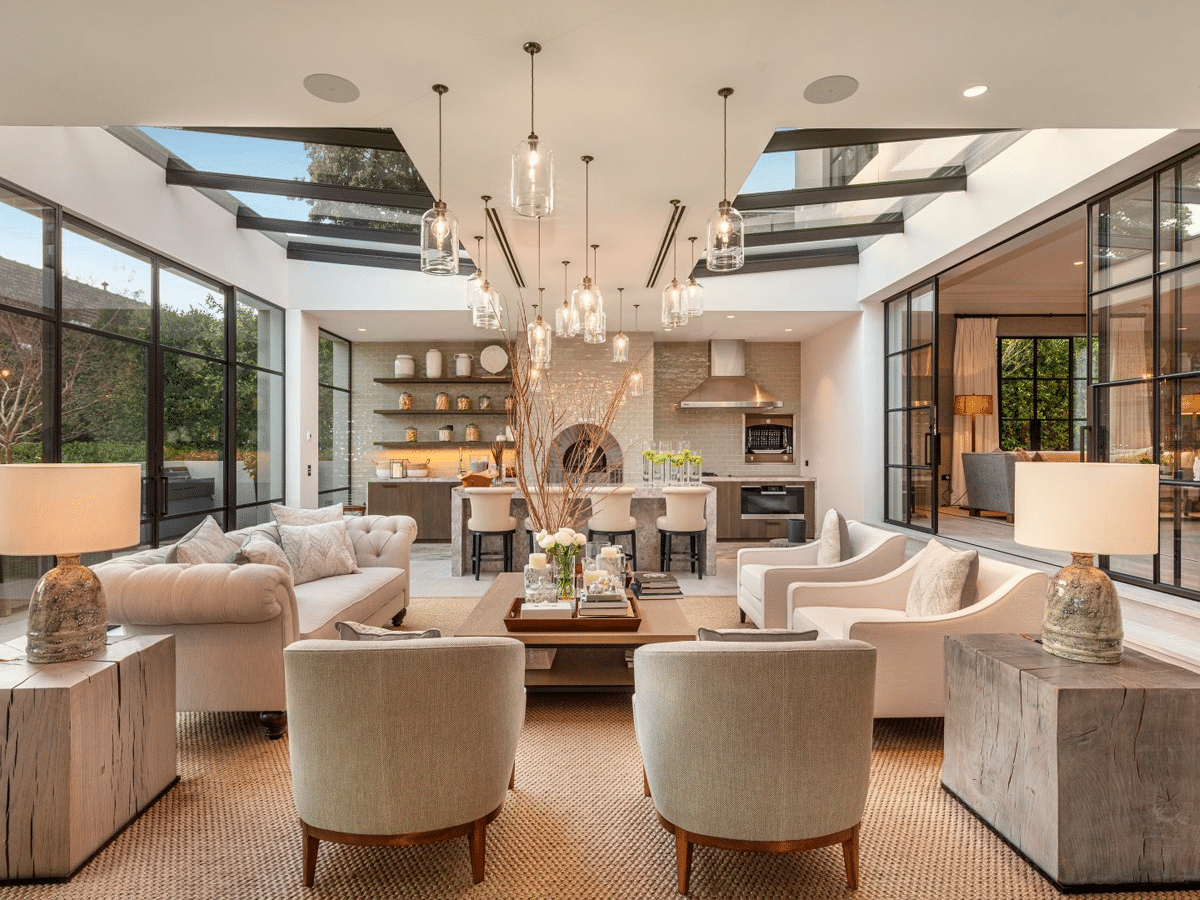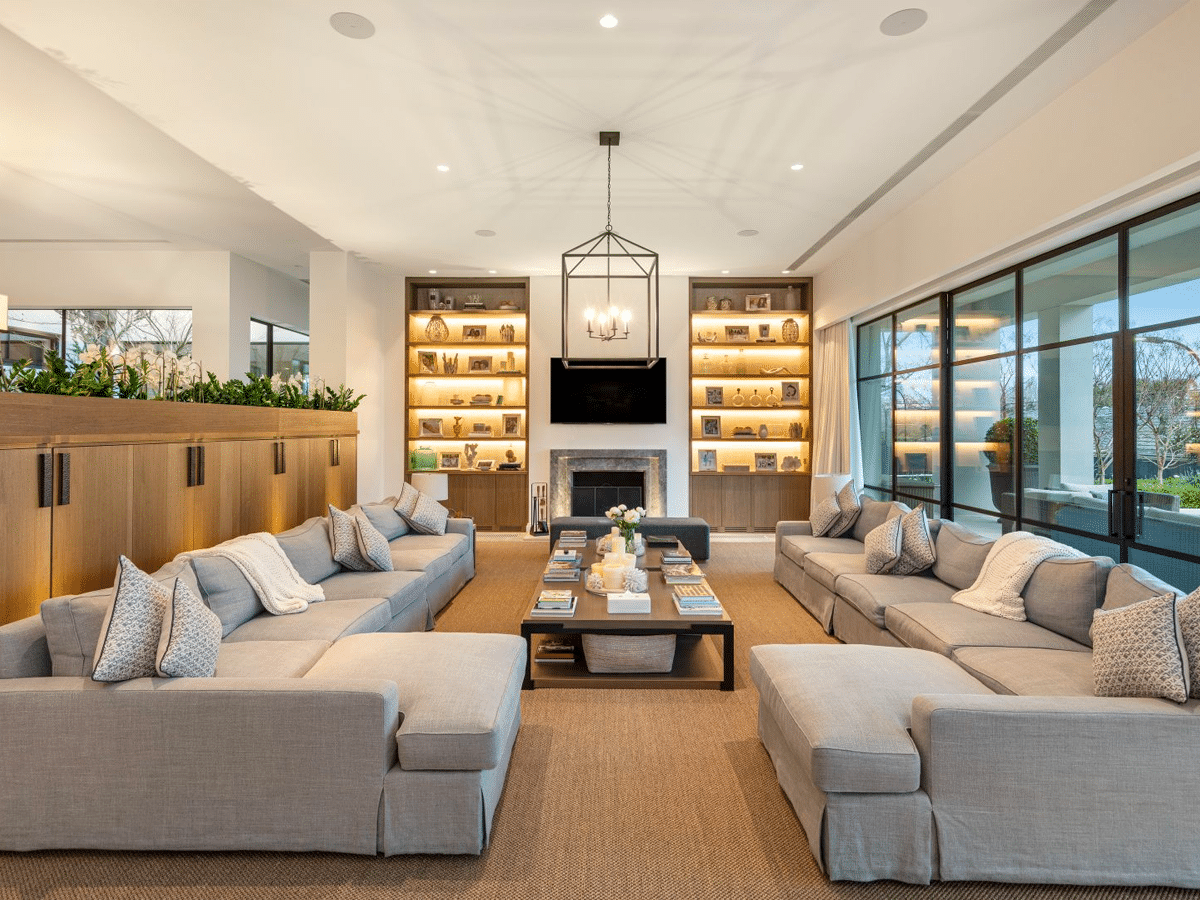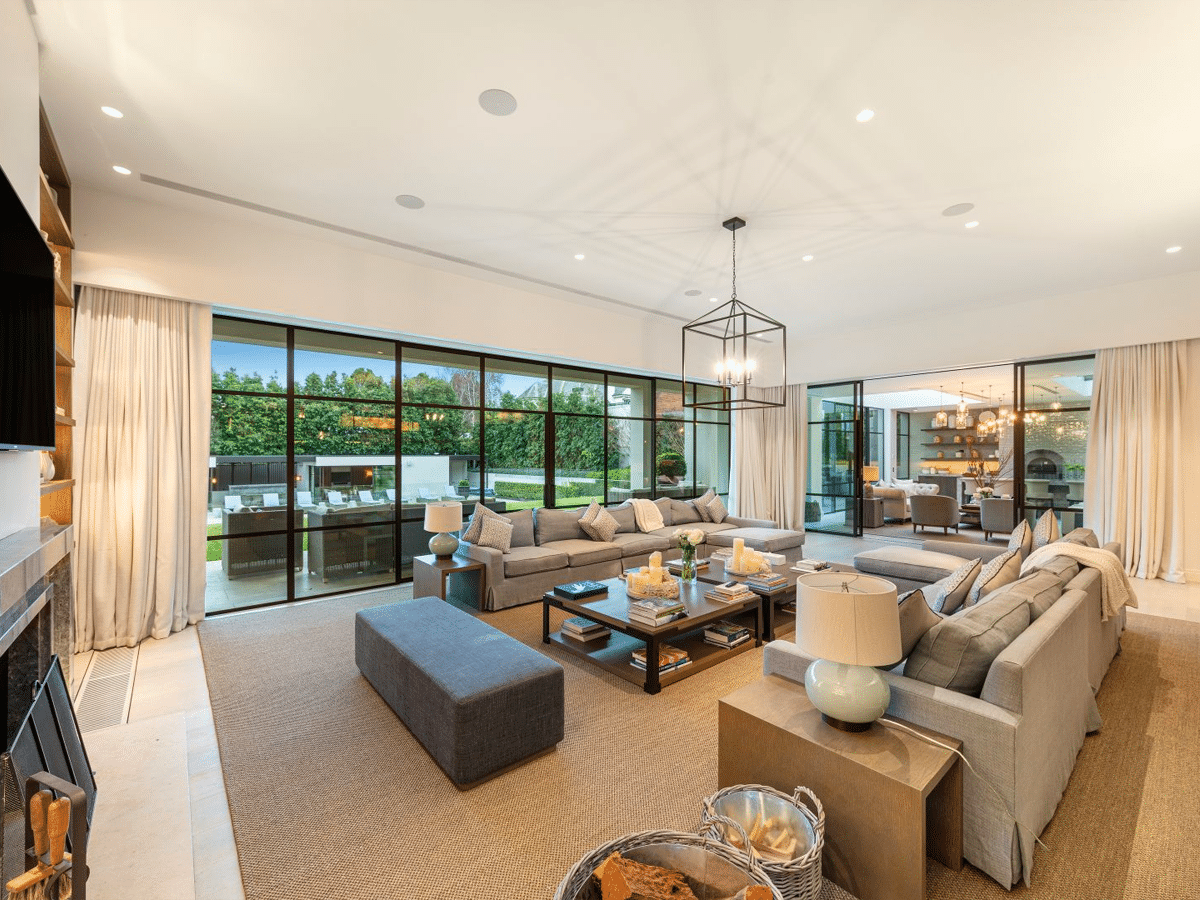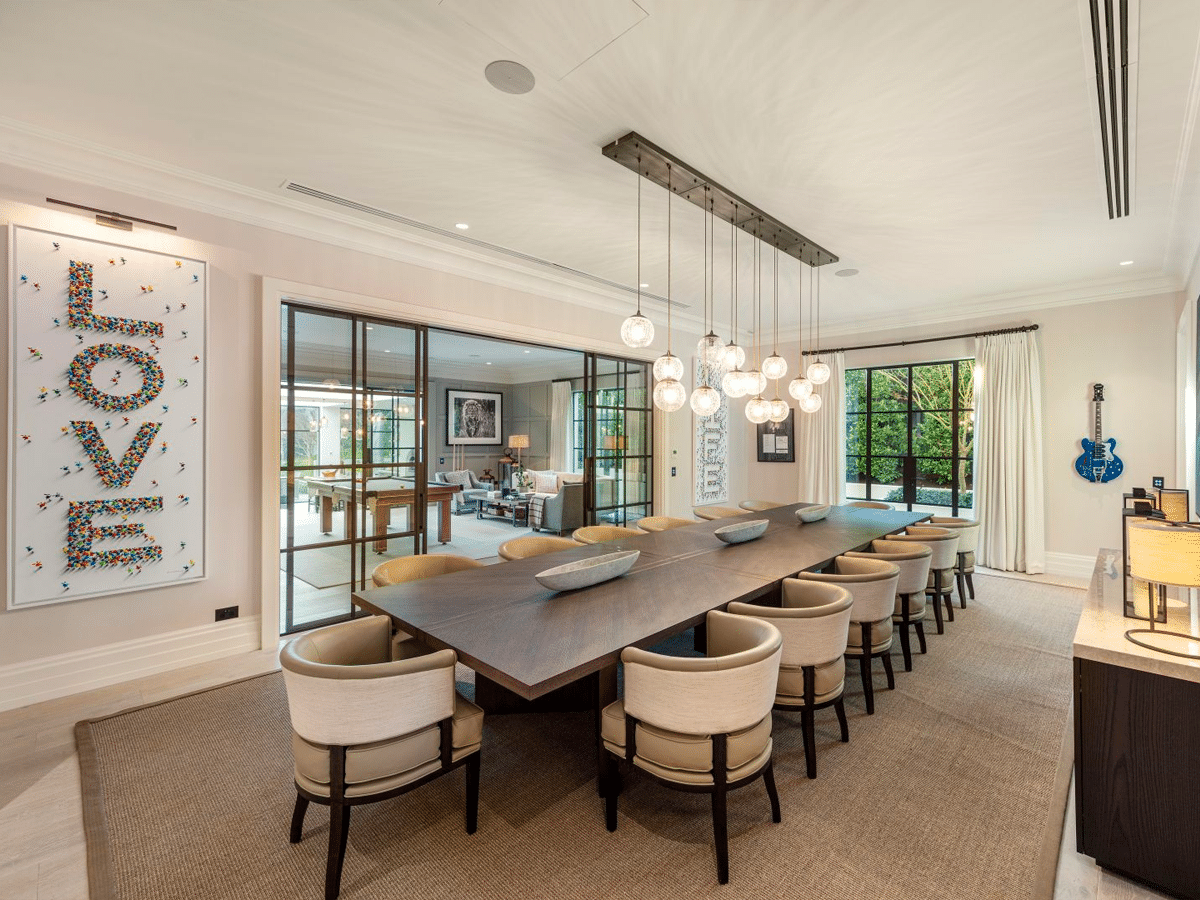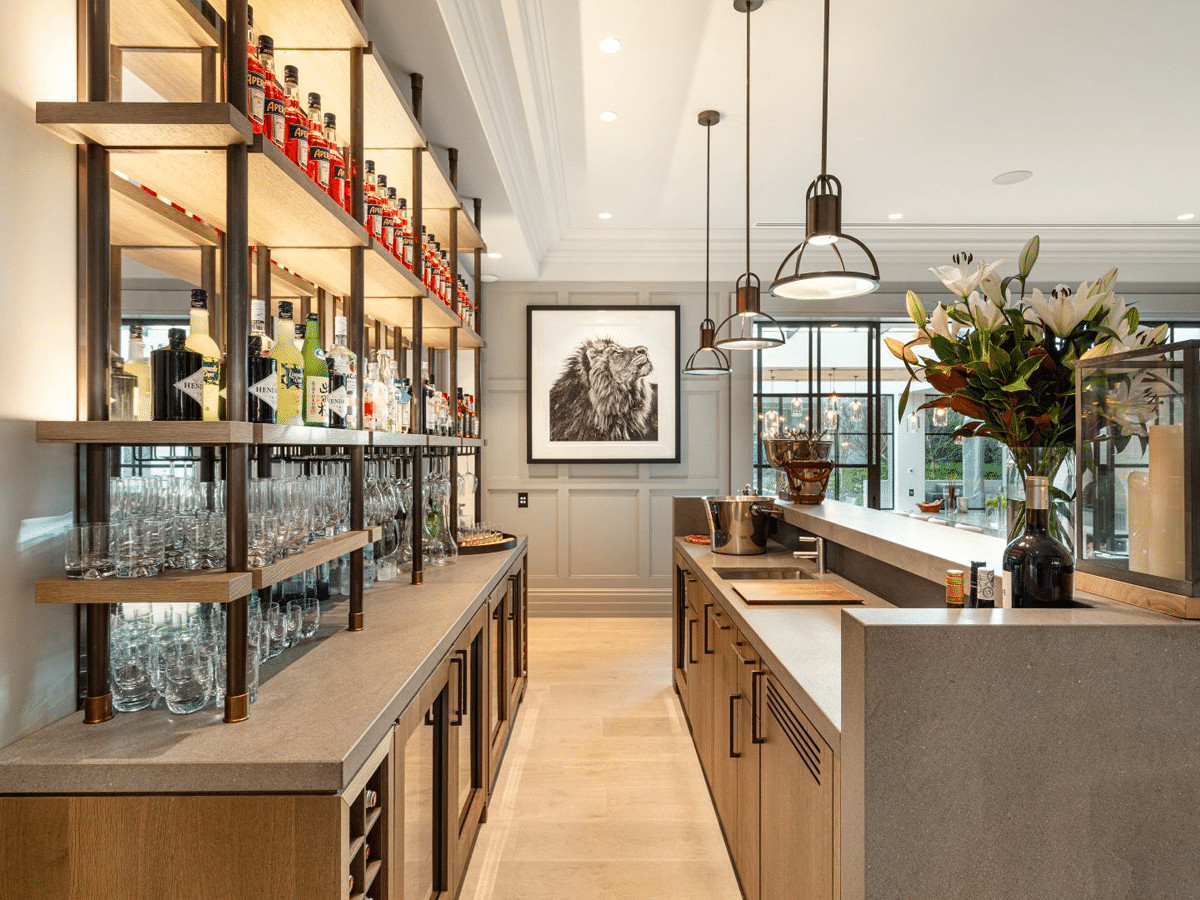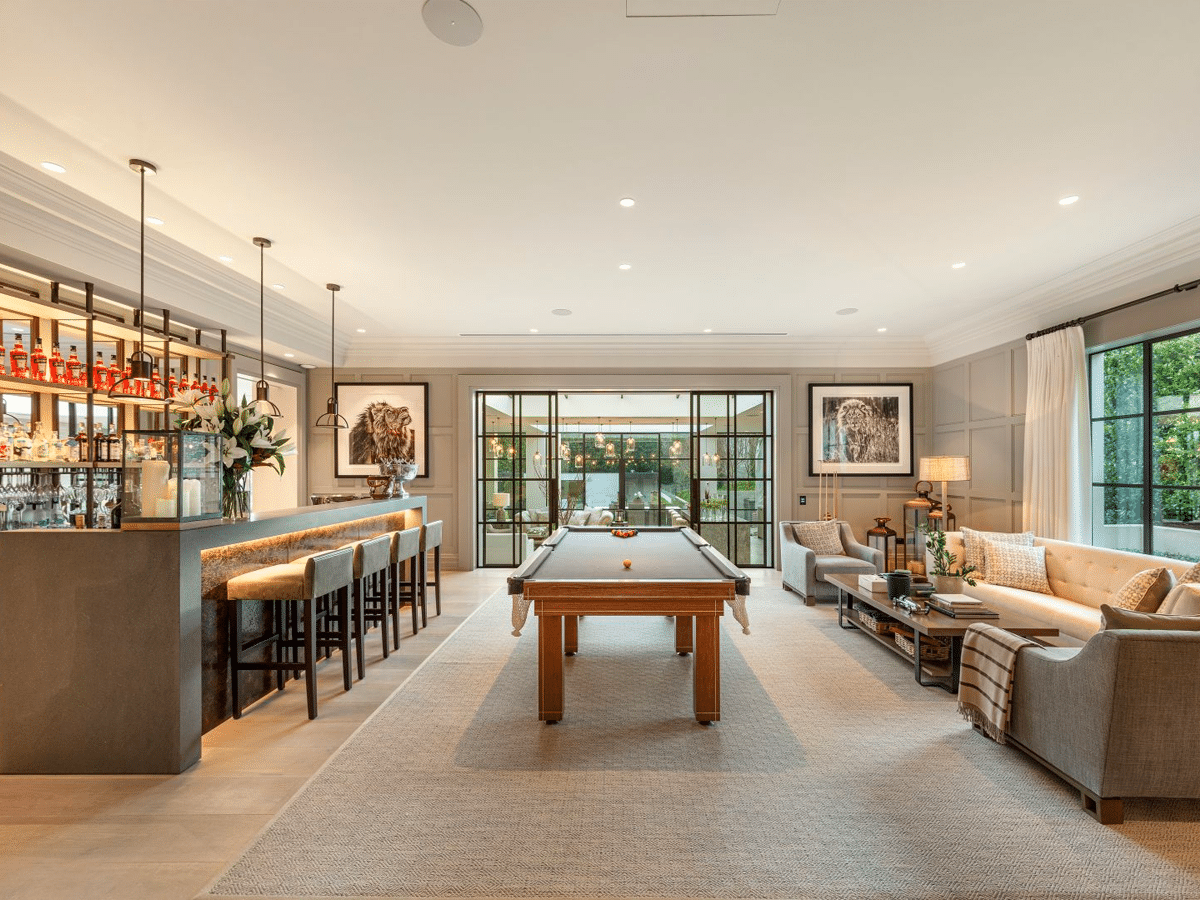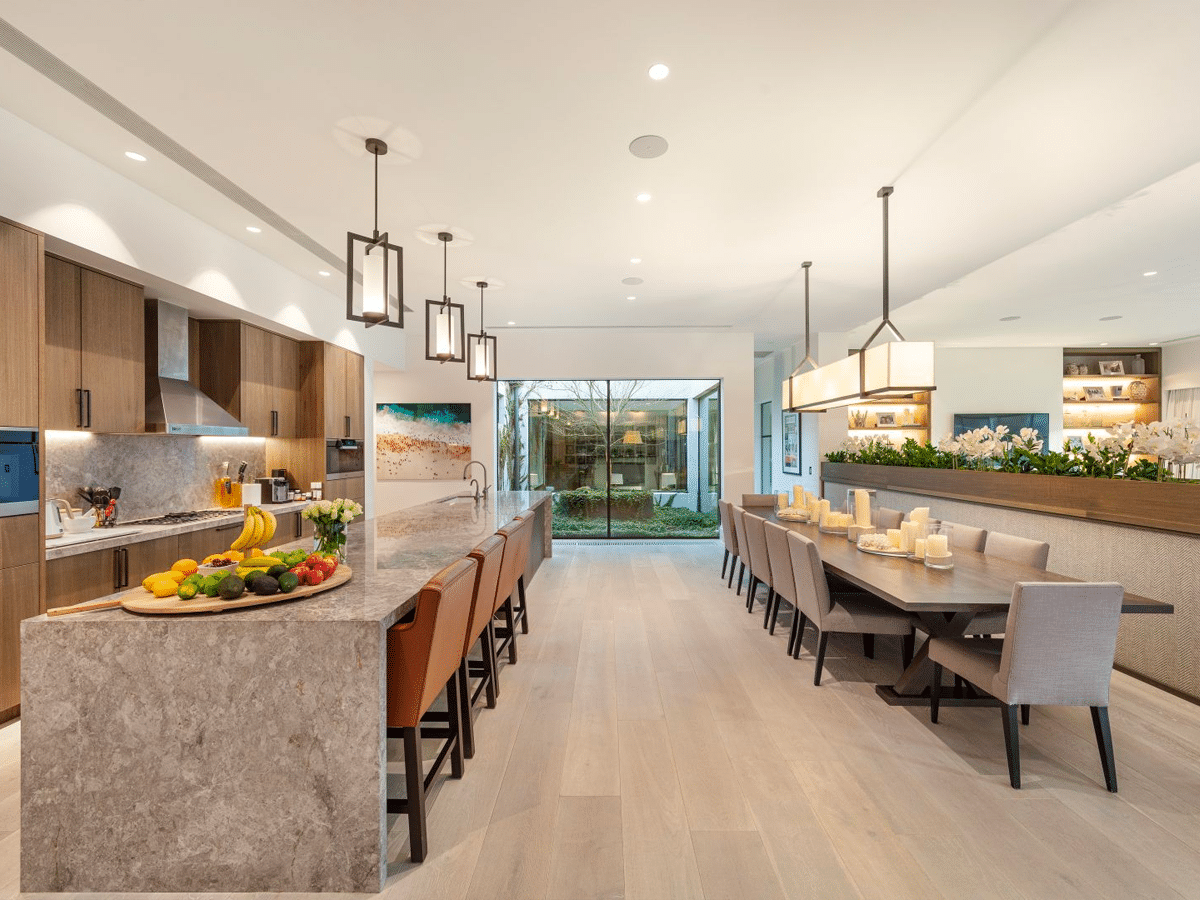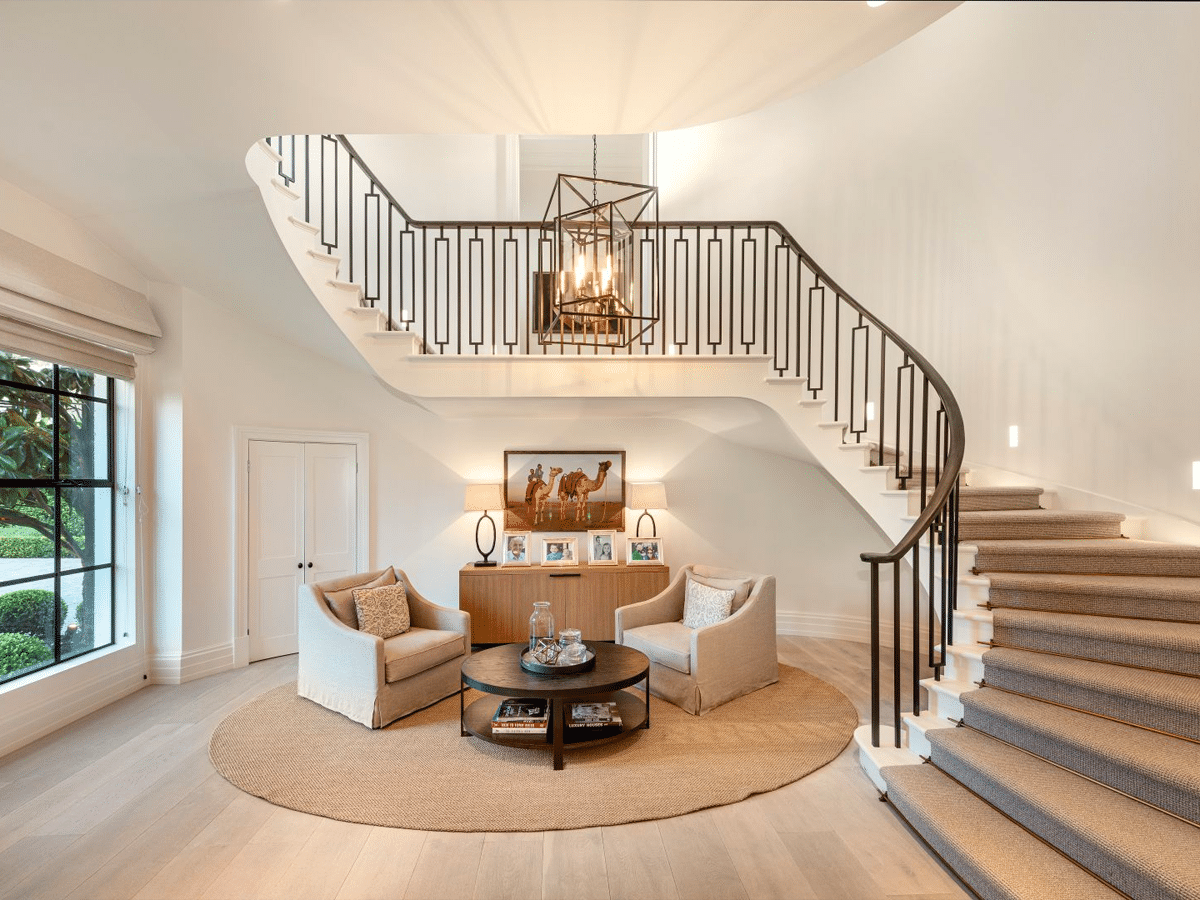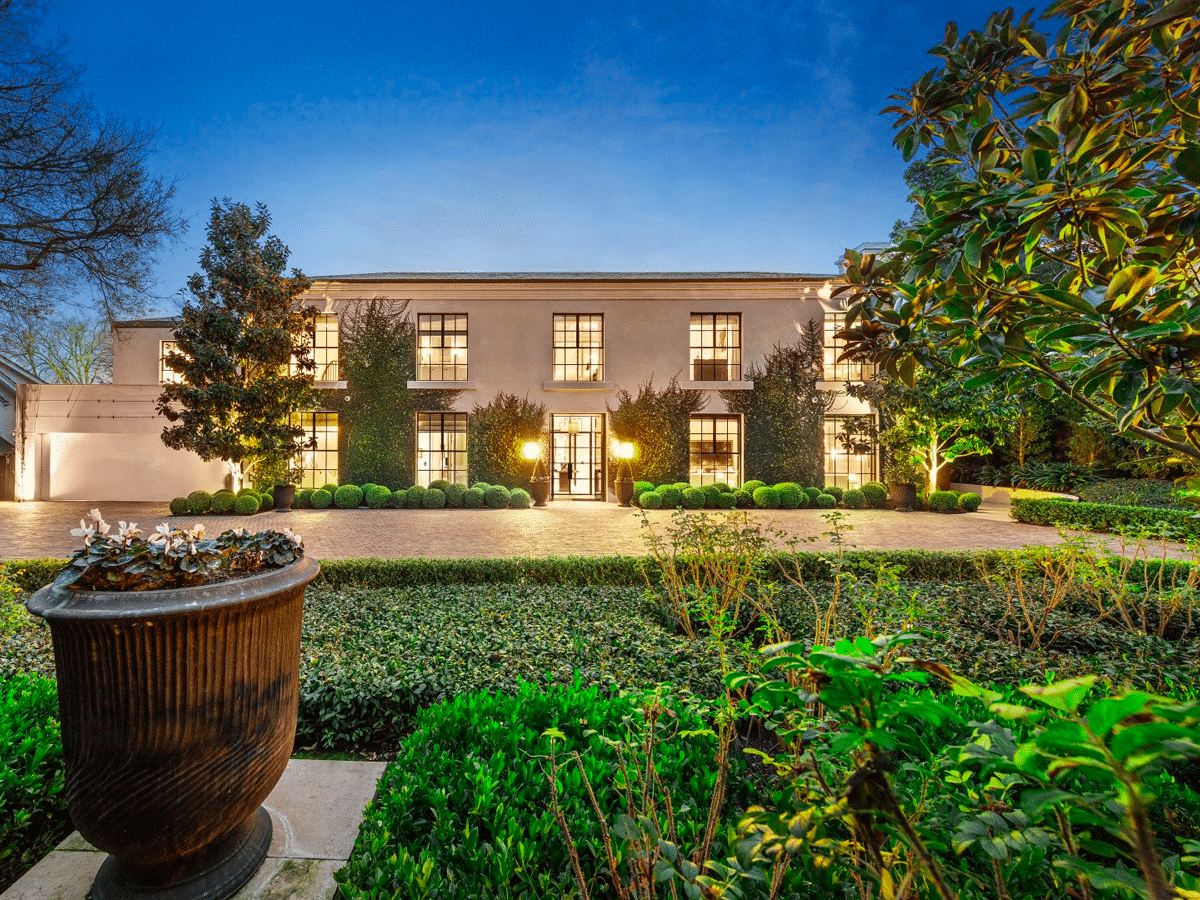 You'll also love:
Rihanna's $10 Million Neo-Mediterranean Mansion Hits the Market
$3.9 Million Toorak Apartment Puts Other Melbourne Mega Mansions to Shame
Inside the $50 Million Sydney Mansion Chris Hemsworth is Reportedly Eyeing