When he finally comes in from the woods, the water, the desert, the tundra, or wherever the hell he's gone to this weekend, make sure you've got the perfect gift for your outdoorsman. If you don't, check out Man of Many's detailed gift guide for the bloke who just loves to be outdoors. Here is Man of Many's 2020 Christmas gift guide for the Outdoorsman.
More Christmas Gift Guides:
2020 Christmas Gift Guide – The Fitness Freak
2020 Christmas Gift Guide – The Foodie
2020 Christmas Gift Guide – For Your Pet(s)
View all of Man of Many's 2020 Christmas Gift Guides here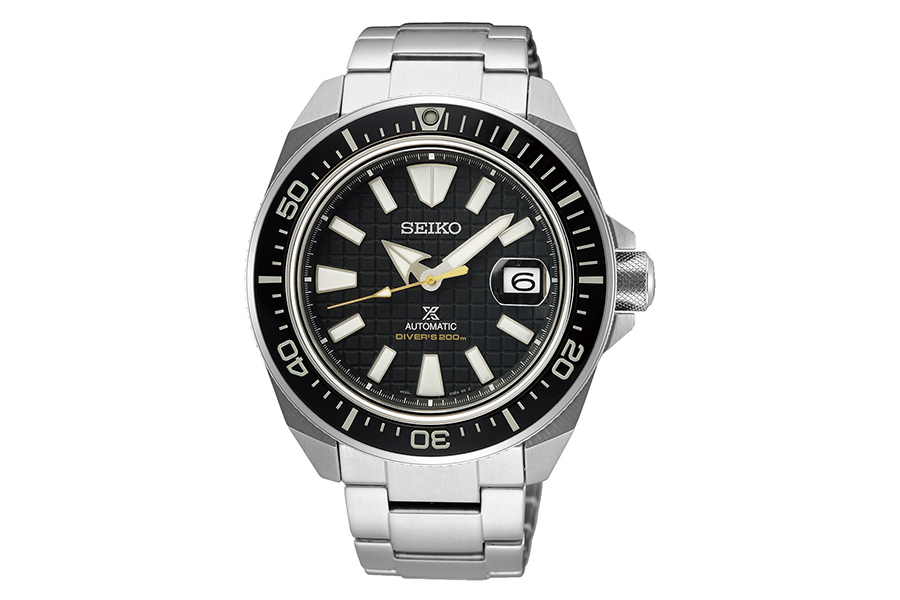 Seiko Prospex Automatic Divers Watch
Who said luxury couldn't follow you into the great outdoors? When you want to experience the wilderness while still telling the time with such sophistication that some might call you a time lord, you pick up the Seiko Prospex Automatic Divers Watch SRPE35K. You put it on your wrist, and you say, with your best Owen Wilson impression, "Wow! That's a nice watch." Because it is.
Challenging every limit of what is to be a luxury timepiece while still maintaining a rugged look and feel that feels right at home inside a tent or on the path less travelled. The Seiko Prospex is for adventure seekers, whether they be swimming, hiking, or if you're brave enough and have one of those wingsuits, flying (perhaps write that one down for Christmas too). Wherever your journeys take you, Seiko's innovative technology will ensure you always know what time it is, no matter how lost you're looking to get. Continually striving to bring ever greater reliability and safety, the Seiko Prospex Automatic Divers Watch is the perfect watch for the outdoorsman this Christmas – AU$995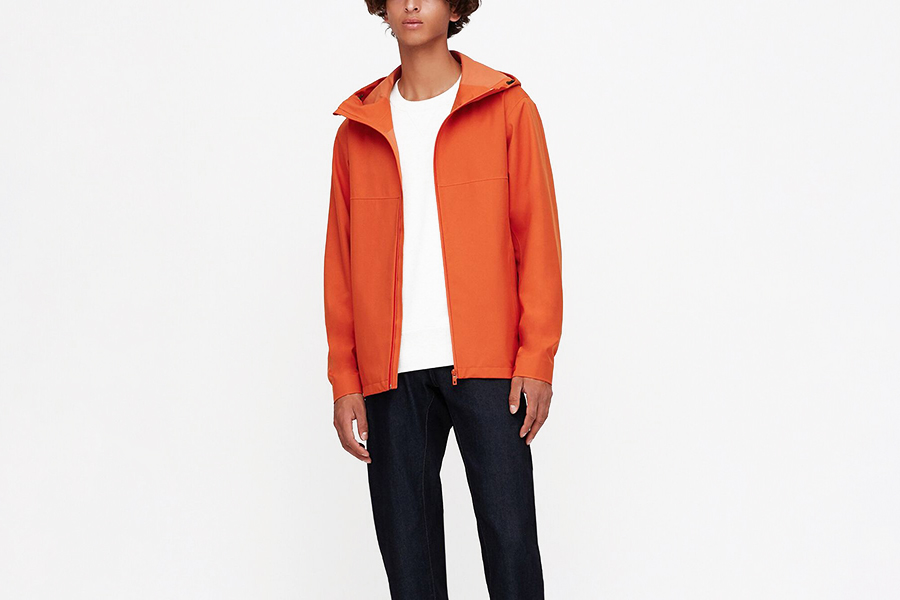 UNIQLO Blocktech Parka
You might think a parka jacket is more suited to those in the Northern Hemisphere come Christmas, but with the way the weather keeps changing, you might want to have this bad boy handy when the rain rolls in. This Men's Blocktech Parka from UNIQLO is a real lifesaver when weather conditions aren't easy to gauge. Durable, water-resistant, and boasting a windproof coating, the all-weather capabilities make this the perfect gift for any adventure lover. 
It sports a loose fit so you can opt to add more layers underneath in the colder months, as well as move around with ease, no matter where you're heading. This parka is perfect for your next camping trip or even to roam the urban environment. Available in Grey, Black, Orange, Olive, Blue, and Navy. In need of some high-functioning outerwear or know someone who does, then this is the ideal parka for you  – AU$99.90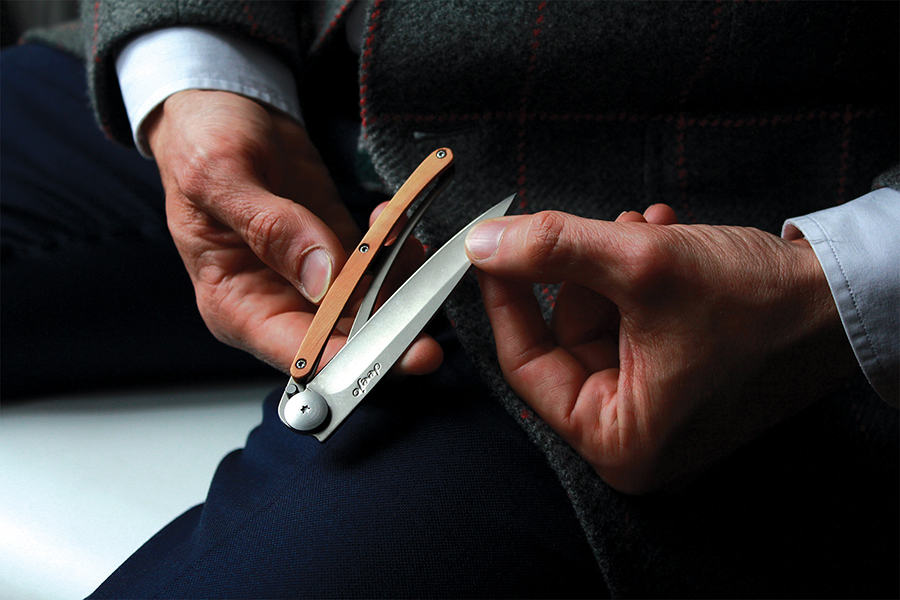 Custom Deejo Pocket Knife
You've heard that reference time and time again, but by looking at Deejo's collection of custom knives, it's easy to say, "that's not a knife, this is a knife," next time somebody show's off their inferior blade. With complete customisation available for their knives, you can equip your choice of handle from Naked, Wood, Carbon Fibre, or the colour of your choosing. If you're wondering what a naked knife looks like, then well, check for any children because it is one sexy looking knife. Of course, being custom means pricing is totally up to you. So, go on, click the button, you know you want one for Christmas.
Buy it here (AU) Buy it here (US)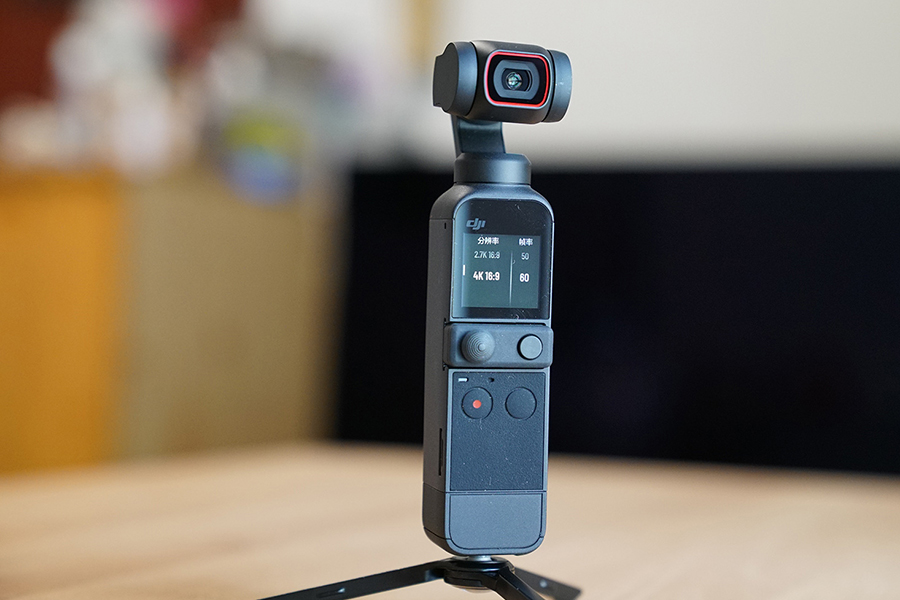 DJI Pocket 2
Compact, lightweight, and intelligent, the DJI Pocket 2 is the ultimate handheld stabilised camera for on-the-go recording. As DJI's smallest 3-axis mechanical handheld gimbal, the Pocket 2 precisely adjusts for your movements, turning your handheld video of a golden sunset into a cinematic masterpiece. Fitting perfectly in the leftover gaps of your camping gear, or just in your pocket (duh!), you can take the DJI Pocket 2 with you no matter where your journey takes you – AUD$599 / US$349
Buy it here (AU) Buy it here (US)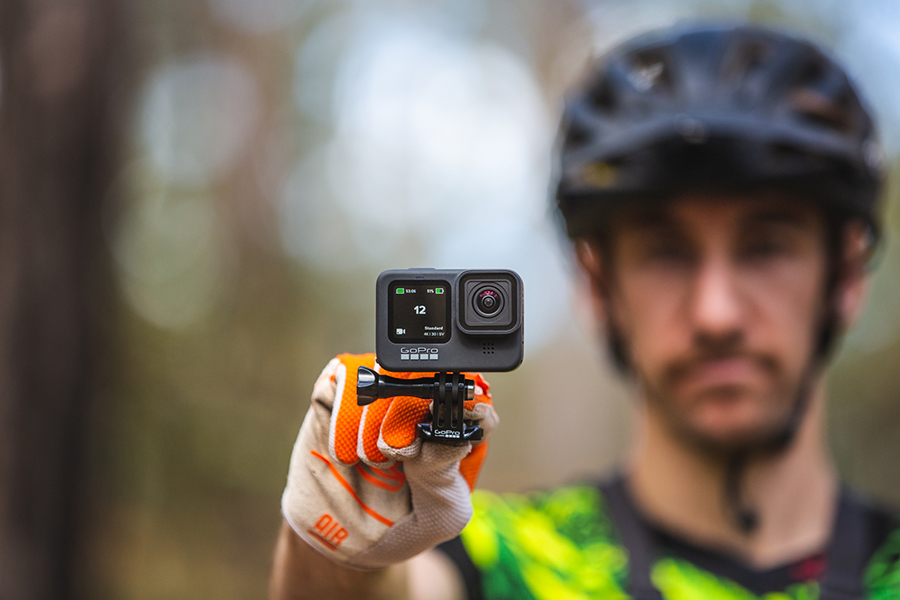 GoPro Hero 9 Black
It goes without saying that you really can't go past a GoPro for an action cam with the lot. The all-new HERO9 takes everything you loved about its predecessor and pushes it to an entirely new level. With 5K Video, 20MP photos, and HyperSmooth 3.0 Video Stabilisation, this is by far the best action cam money can buy. Other new features include an all-new display on the front of the camera, 30% more battery than the HERO8, and a detachable lens to allow for various shots on the go. Of course, the GoPro is still as waterproof as ever (up to 10 metres) but, now you can even get a handy LED light that'll go anywhere you take the GoPro HERO 9, perfect for a late-night number one in the middle of mother nature – AU$629.95 / US$399
Buy it here (AU) Buy it here (US)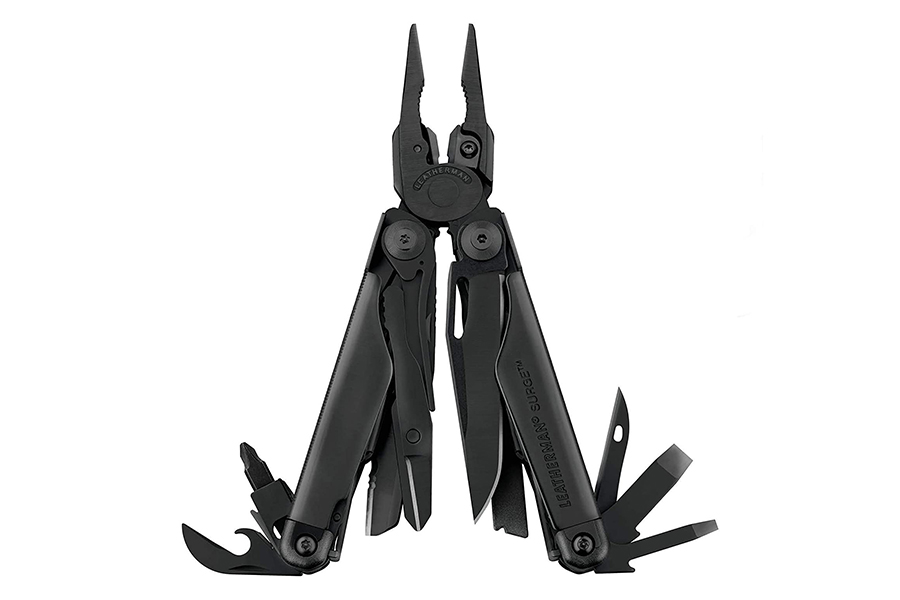 Leatherman Surge Multitool
You've either heard of a Leatherman multitool before, or you have several in your arsenal. Regardless, you can't go wrong with the very best. Featuring premium replaceable wire cutters and spring-action scissors, the black Leatherman Surge Multitool with its premium nylon sheath is perfect for any adventure you want to throw at it. With 21 tools in your hand, never be without the right tool again, no matter how far away from home you go – AU$199.21 / US$129.95
Buy it here (AU) Buy it here (US)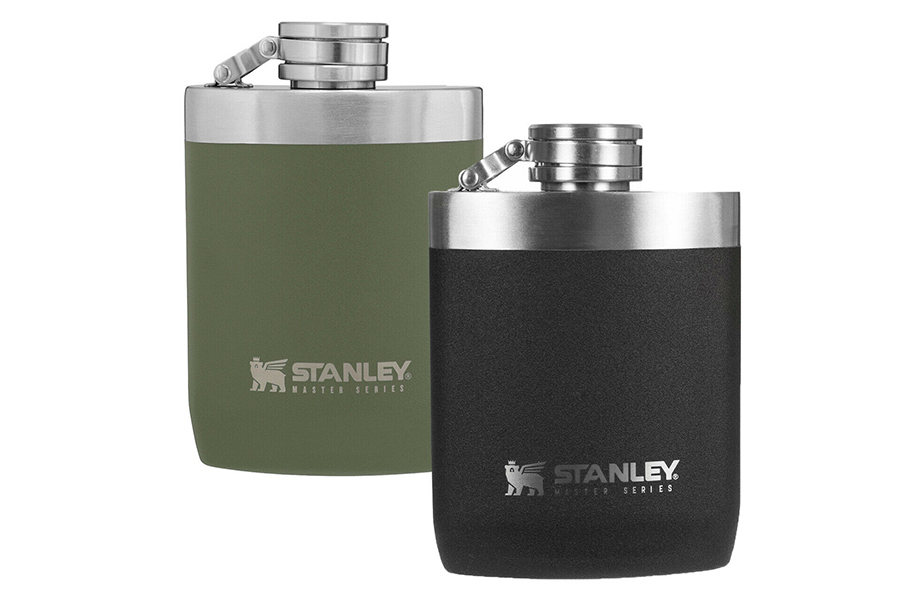 Stanley Insulated Hip Flask
It's okay to bring a little nip with you on the camping trip. Just make sure you've got the right equipment to keep safe and at the right temperature. If you know someone who is still using that flask they got from the dollar store, it's time to upgrade them to the Stanley Insulated Hip Flask. Holding 8-ounces of your favourite liquid, it features a never-lose leak-proof cap that is ideal for camping scenarios. Plus, with a lifetime warranty, you can't go wrong here – AU$56.32 / US$37.18
Buy it here (AU) Buy it here (US)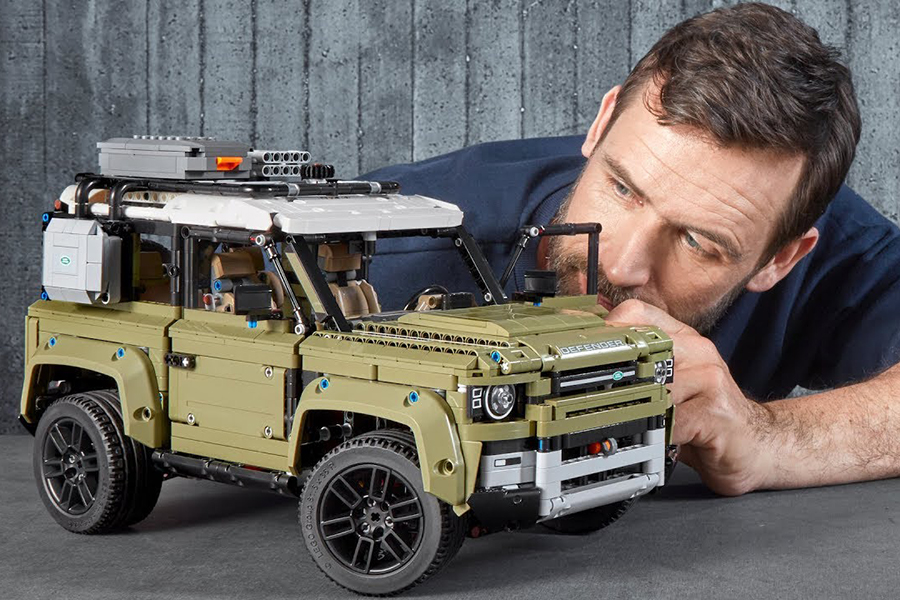 Lego Land Rover
If only it were life-sized and had an actual motor because then the LEGO Technic Land Rover Defender would be without a doubt the coolest vehicle ever. With 2573  individual pieces, this isn't one for the kids. This premium LEGO kit is for the lovers of 4WD, the great outdoors, and of course, the Land Rover Defender. Packed with realistic details like opening doors, a removable roof rack with storage box, and so much more. There are even some extra grippy tires to go along with it. Introduce yourself to advanced elements of LEGO engineering as you build this Land Rover Defender Model – US$329.99
Buy it here (AU) Buy it here (US)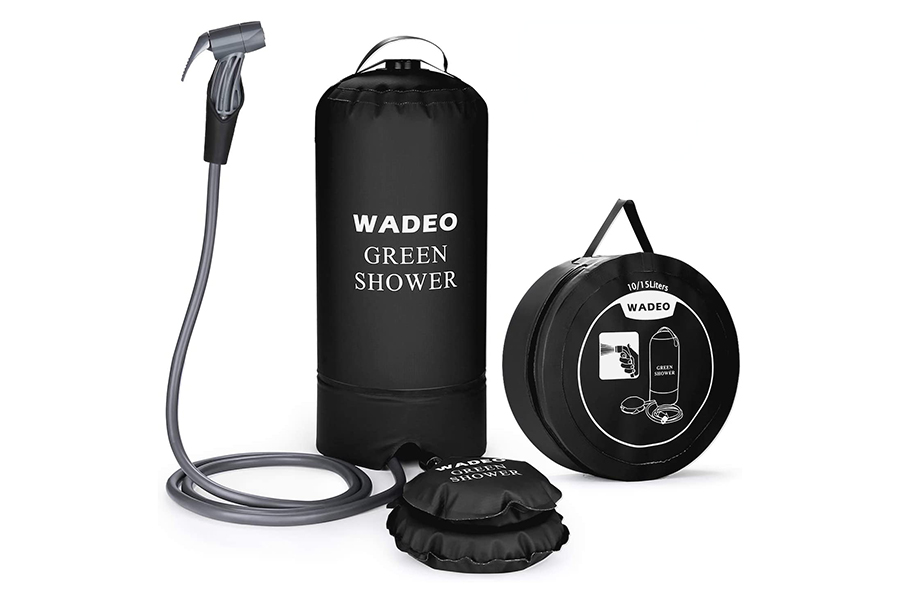 WADEO Camping Pressure Shower
Nothing beats a nice hot shower when you get home from whatever it is you're doing. But when you're hanging out with mother nature, there's not exactly a shower stall just waiting for you in the woods. To solve this issue, get the WADEO Camping Pressure Shower. This 15 L portable outdoor camping shower sports a pressurised shower bag with a foot pump to get the flow going. Fitted with a shower nozzle and a shower tent for privacy, get clean, even when you're trying to get dirty – AU$84.30 / US$43.99
Buy it here (AU) Buy it here (US)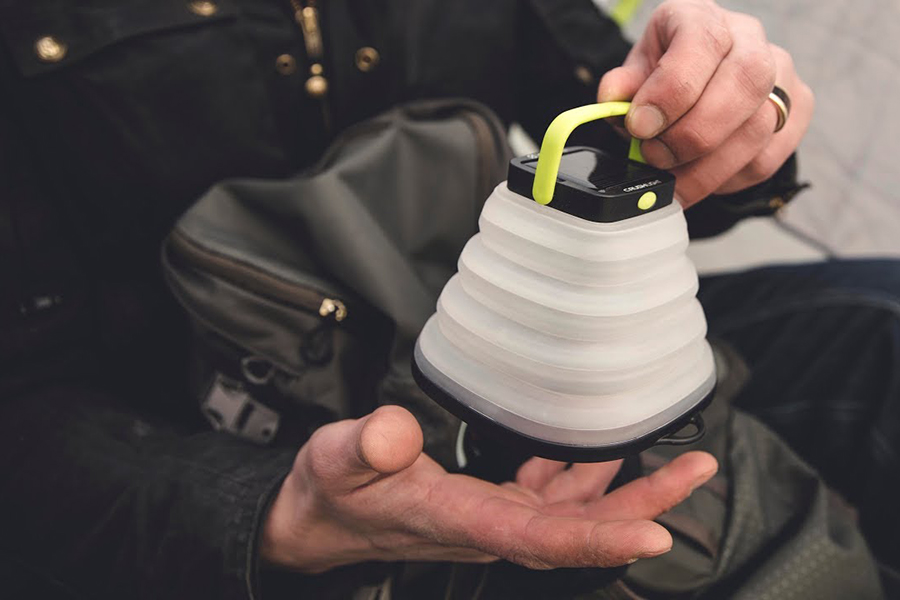 Crush Light Chroma Collapsible Solar Lantern
Now sporting six colourful modes for all your night time wonder and delight, the Crush light chroma collapsible solar lantern from Huckberry is an incredibly portable and compact lantern that will go anywhere you want it to go. Powered by either the sun or USB, this amazing light will last you a whopping 35 hours on its lowest light setting. With three hours on high brightness and six hours on medium, that's a lot of illumination on the campsite. Plus, with six colour settings (green, light blue, dark blue, orange, pink, and red) and an original white setting, get ready for the bush doof – US$25
Buy it here (AU) Buy it here (US)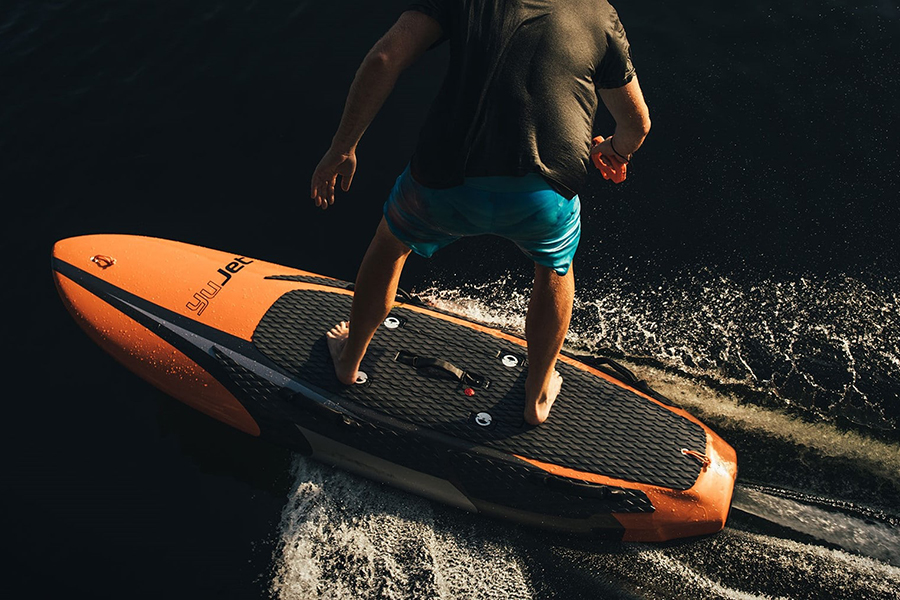 YuJet Electric Surfboard
Yeah, that's right, it's an Electric Surfboard from the team over at YuJet. While it may sound oxymoronic to put a high-powered replaceable battery in the water, it makes total sense when it offers you 40-minutes of gliding across the water at 24 mph. With a range of 16 miles, you don't even need to wait for the swell, just take it out and enjoy an effortless ride on the YuJet Electric Surfboard – US$9,999 
Buy it here (AU) Buy it here (US)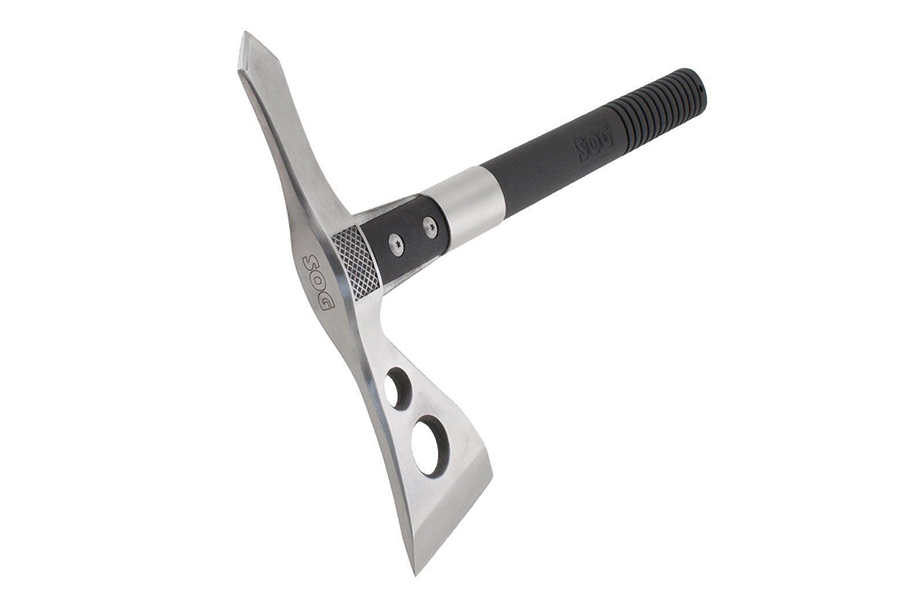 SOG Knives Fasthawk Polished Hatchet
No need to bury this bad boy; it's coming with you everywhere. It's the SOG Knives Fasthawk Polished Hatchet, and it's an ideal gift for any outdoorsman who needs to get things done. A light and agile tomahawk based on a classified special ops combat knife, the Fasthawk Hatchet is a powerful multi-use tool for cutting, chopping, hammering, digging, and prying your way through the world. No matter how epic your trip into the wilderness is, this stainless steel 12.5-inch hatchet won't let you down – US$50
Buy it here (AU) Buy it here (US)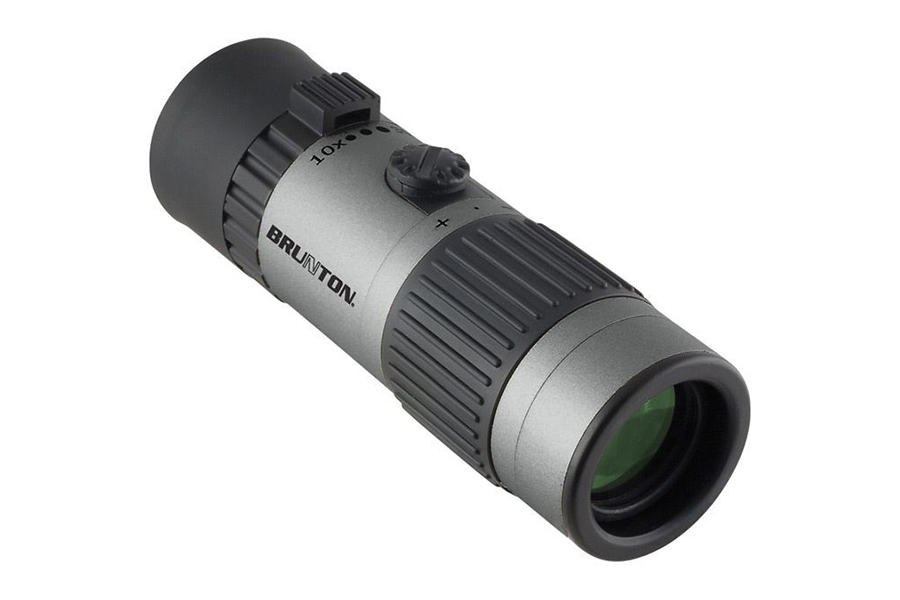 Brunton Echo Zoom Monoculars
You don't see these every day, but that's because you're spending your time stuck inside when you could be hitting up mother nature for a grand all time. When it comes time to zoom in on the world around you, the Brunton Echo Zoom Monoculars is a pocket-sized tool with powerful optics and variable zoom. Dubbed one of the most versatile monoculars on the market, you'll want this in the tool kit for Christmas – US$50
Buy it here (AU) Buy it here (US)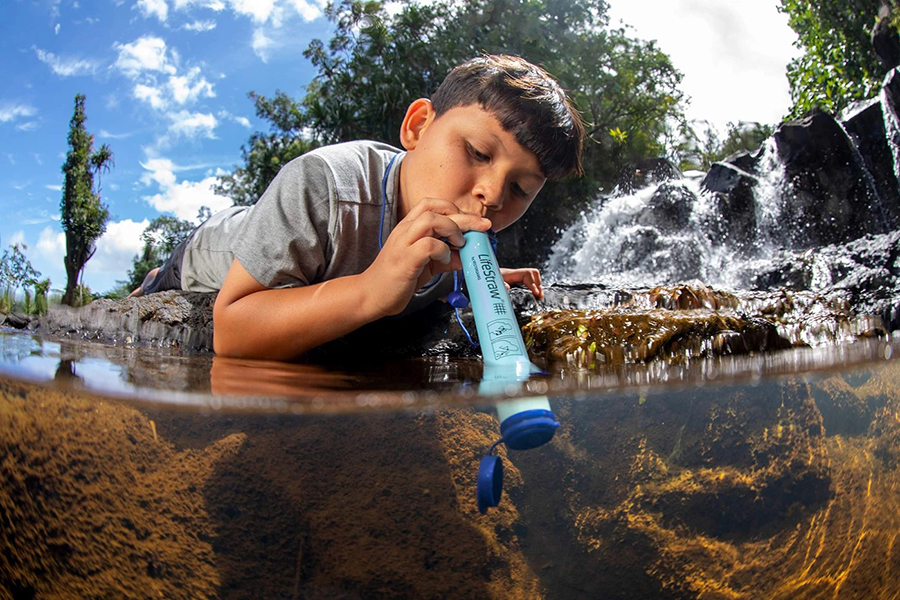 Lifestraw Personal Water Filter
The world is getting rid of plastic straws, but that doesn't include the Lifestraw Personal Water Filter because it too is getting rid of plastics from your drinking water. It protects against 99.999999% of bacteria, 99.999% of parasites, and can remove 99.999% of microplastics, dirt, sand, and cloudiness. With a filter that can be used for up to 1,000 gallons of water before needing to be replaced, this is a must cop for the outdoorsman this Christmas – US$20
Buy it here (AU) Buy it here (US)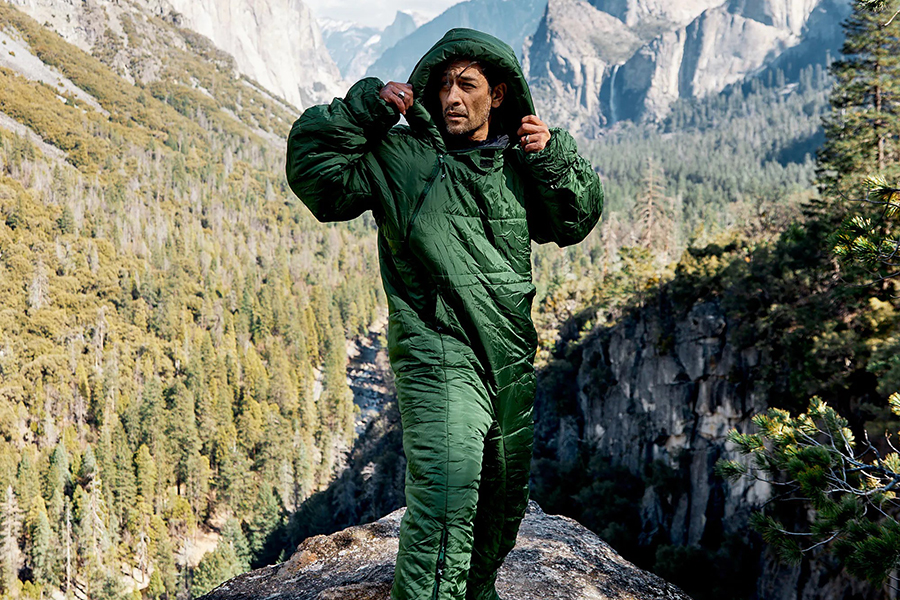 Selk'Bag Original Wearable Sleeping bag
No need to unzip this sleeping bag when you get up in the middle of the night because the Selk'Bag Original Sleep bag is wearable. Though nothing is stopping you from wearing it during the day now, is there? 50% Sleeping Bag. 50% Onesie. 100% Necessary. Get while you can for Christmas this year – US$169
Buy it here (AU) Buy it here (US)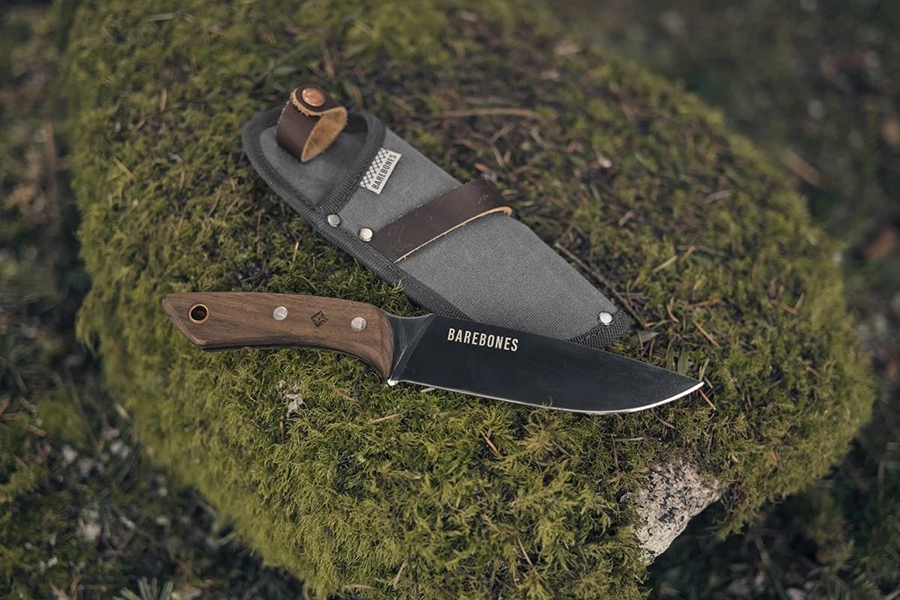 Barebones Field Knife
It's a barebones field knife, and it's damn good. What more do you want us to say? That it's a utility-driven workhorse, or it sports a 6-inch high-carbon steel blade with excellent edge retention. Or maybe you want to know about its durable walnut handle with thumb depression for comfortable handling. Either way, this robust fixed blade knife is the ultimate companion for when you're out in the field – US$75
Buy it here (AU) Buy it here (US)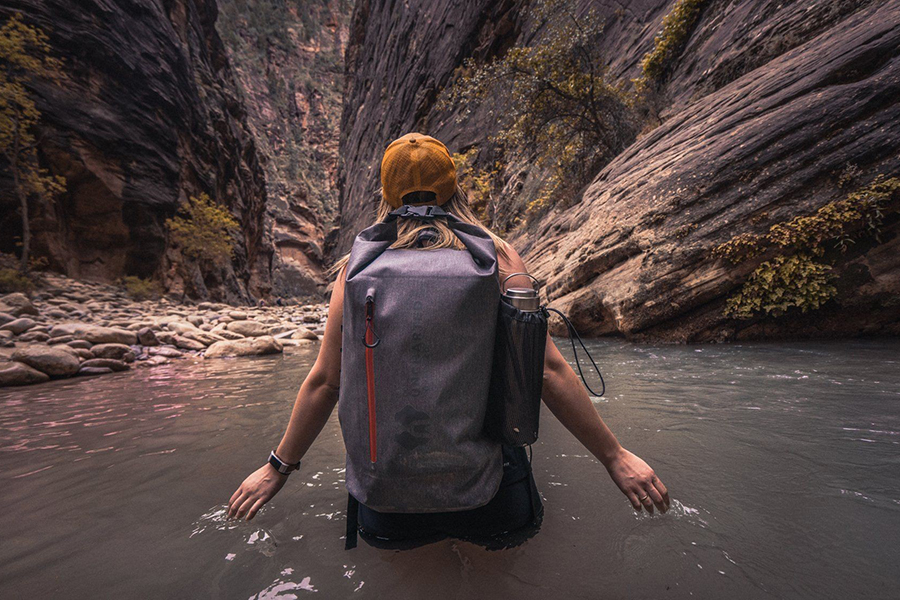 Uncharted Supply Co. The Seventy2 Pro Survival System
According to Outside Magazine, "this bag will keep you alive." If that doesn't sell you on the Seventy2 Pro Survival System from Uncharted Supply Co., then perhaps its endless list of supplies will. Aluminum water bottle, Sawyer water filter with collapsible water tank, Collapsible water pouch with 2 L capacity, Beanie to retain body heat x 2, Lined, textured cold weather gloves, Mylar thermal survival tent for two adults, Mylar thermal space blanket x 2, Protective rubber goggles x 2, Duct tape, five yards, Collapsible, shovel/pickaxe with carrying case, Air-activated heat packs that stay hot for 10 hours, Lightweight air filtration mask x 2, 15 antibacterial wipes with a resealable package, 24 survival bars with 200 calories each, a compact flashlight, a compact multitool, a fixed blade knife with paracord wrapped handle and safety sheath, a magnesium alloy fire starter, SPF 30 sunscreen, Waterproof match case, 100 ft of paracord, a water syringe to clean Sawyer filter or clean cuts, two chemical stick lights, a Radio/electronics charger powered with DC charging, hand-crank or solar, and last, but certainly not least, a first aid kit. This bag will save your life – US$565
Buy it here (AU) Buy it here (US)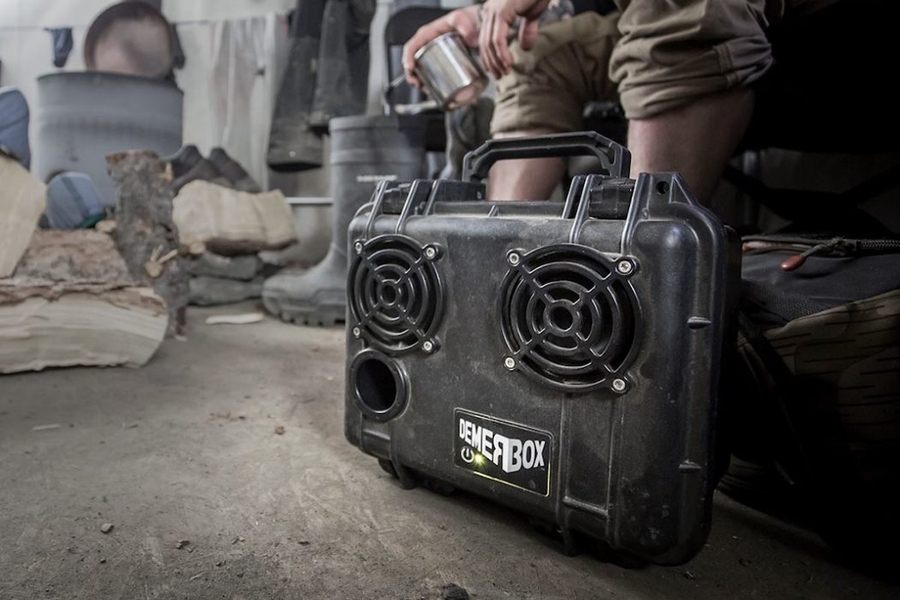 DemerBox DB2 – Indestructible Waterproof BT Speaker
If you protect your gear as we do, then you're going to love this. It's the DemerBox DB2 – Indestructible Waterproof BT Speaker, and it looks like a mini Pelican case. Loaded with super useful features, 50+ hours of battery life, dry internal storage, and a USB port for charging all your devices on the go, this epic speaker pumps out the tunes wherever you journey to – US$349
Buy it here (AU) Buy it here (US)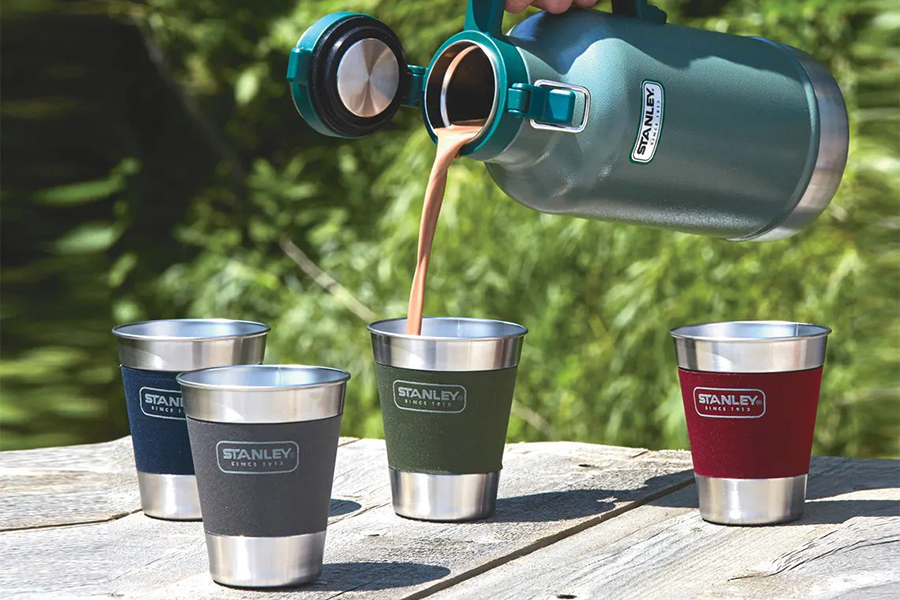 Stanley Growler Gift Set
What better gift than a gift set? Especially one that's referred to as the "Godfather of Vacuum-insulation." Making insulated outdoor growlers since 1913, Stanley has been keeping your hot drinks piping hot, and your cold beverages ice cold with undoubtedly the best thermos money can buy – US$80
Buy it here (AU) Buy it here (US)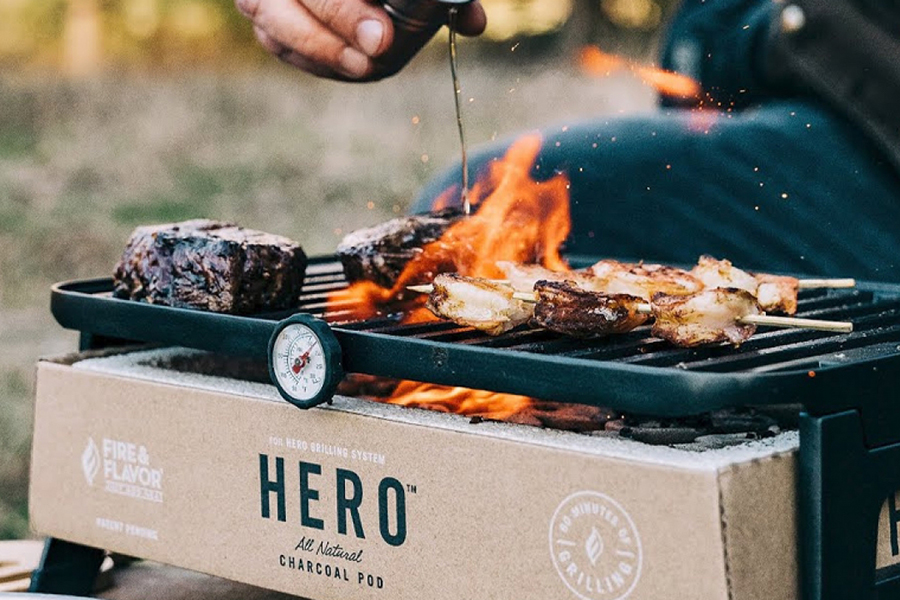 Fire & Flavor Portable Eco-Friendly Hero Grill System
Not all heroes wear capes. Some of them have a grill for any situation. Combining a love of food and the great outdoors, the Hero Grill is an innovative way to cook up your favourite grilled meals no matter how far away you are from a gas stove. Sporting a compact size that makes ideal even for the brief picnic adventure, this easy to use grill is ready to cook in five minutes and provides 60 full minutes of cooking time  – US$100
Buy it here (AU) Buy it here (US)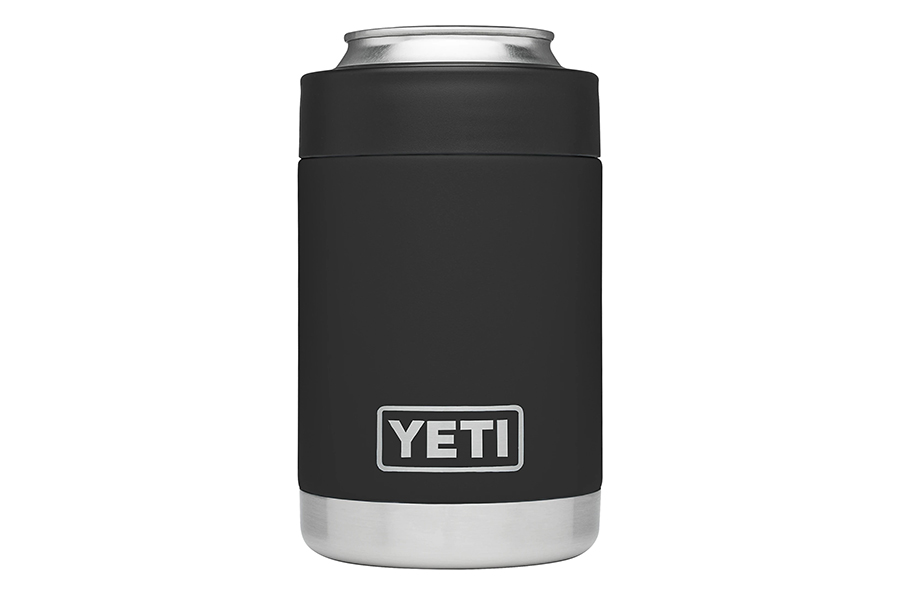 YETI Rambler Colster Beer Holder
We want one, and we're so glad it's so damn affordable. The YETI Rambler Colster Beer holder is a heavy-duty beer koozie that keeps your canned drink of choice colder for longer. Made from rust-resistant stainless steel, it features a sweat-proof design that stops condensation from building up on your hands. Plus, with a twist-off gasket, whatever you're drinking will stay securely in place – US$25
Buy it here (AU) Buy it here (US)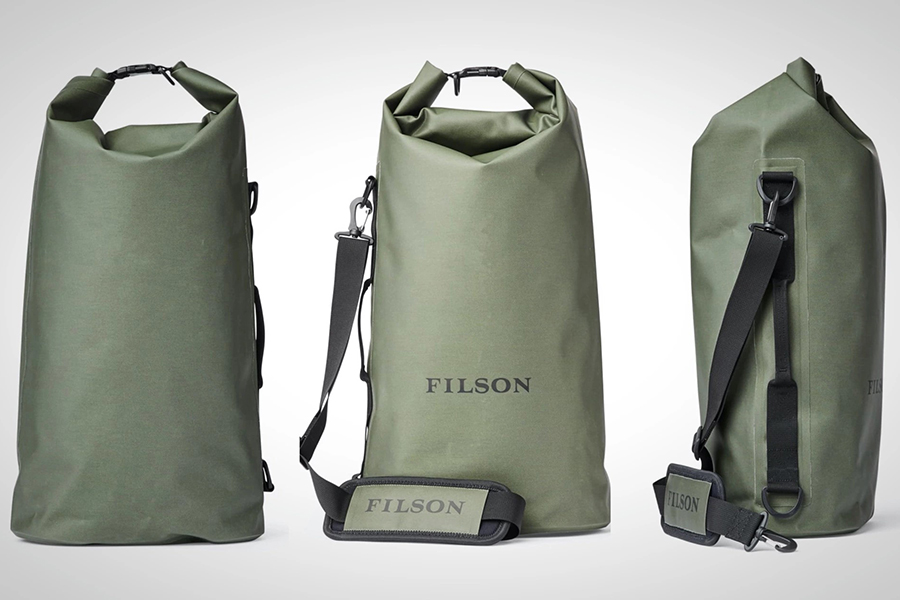 Filson Dry Bag
Made with heavy-duty 900-denier polyester with TPU coating, the Filson Dry Bag keeps your gear super organised, and protected from the elements. Made from 100 per cent waterproof materials, this large bag is ideal for boating or fishing trips. With a roll-top closure for a watertight seal, this truly is a Dry Bag – US$95
Buy it here (AU) Buy it here (US)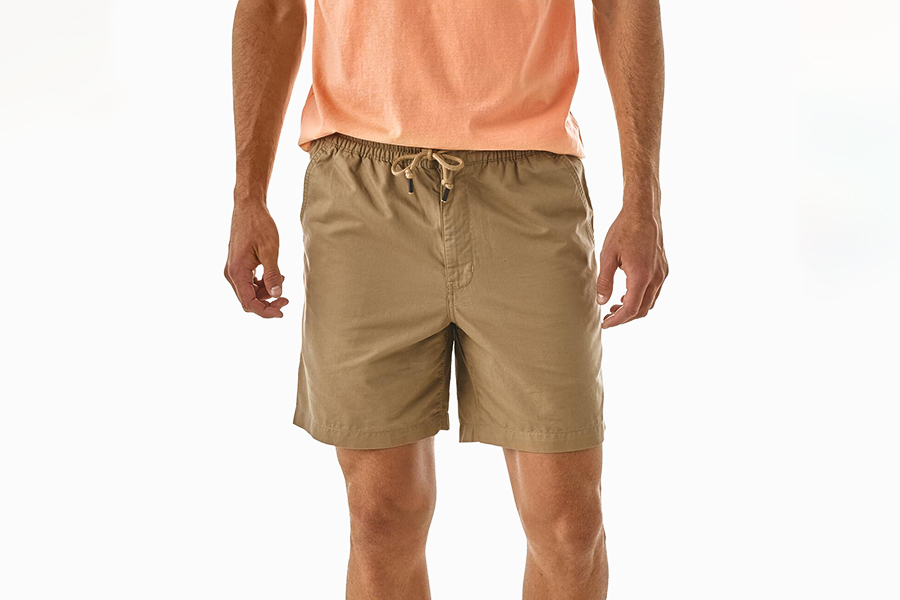 Patagonia – Men's Baggies Shorts
Patagonia has some of the most rugged, multifunctional shorts you can get. Ready for you both in and out of the water, these quick-drying shorts are made of 100 per cent recycled nylon with a DWR (durable water repellent) finish. Sporting an elasticized waistband with internal drawstring; quick-drying black mesh liner and vertical side pockets to reduce drag in the water  – AU$69.95 / US$55.87
Buy it here (AU) Buy it here (US)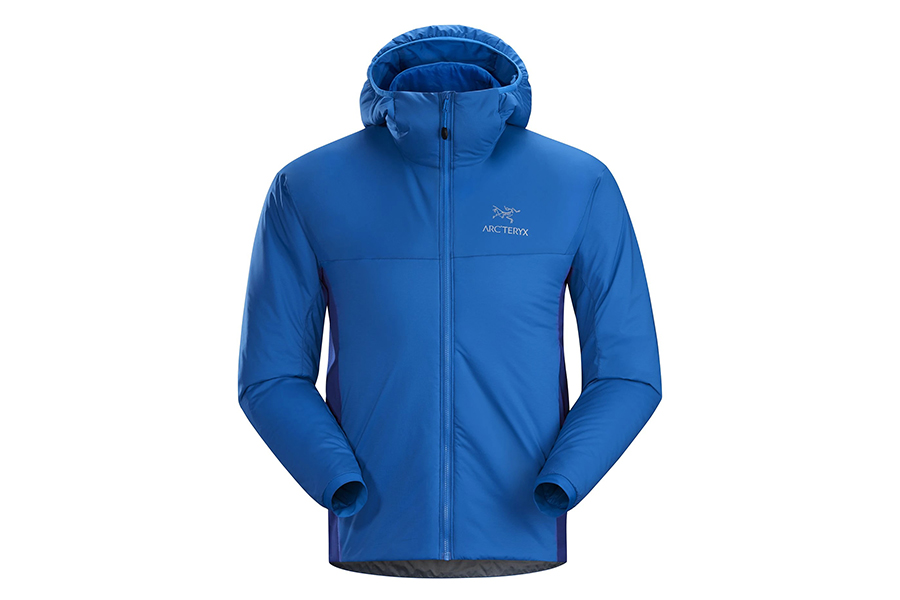 Arc'Teryx – Atom LT
Grab a versatile and high adaptive jacket for any and all aerobic activities. Sporting a Tyono exterior for extra durability and wind-resistant protection, it also comes with a durable water repellent finish, allowing it to shed light moisture easily. Made with Coreloft insulation, the Arc'Teryx Atom LT hooded insulated jacket keeps you warm, even if you got a bit a wet –AU$400 / US$194.25
Buy it here (AU) Buy it here (US)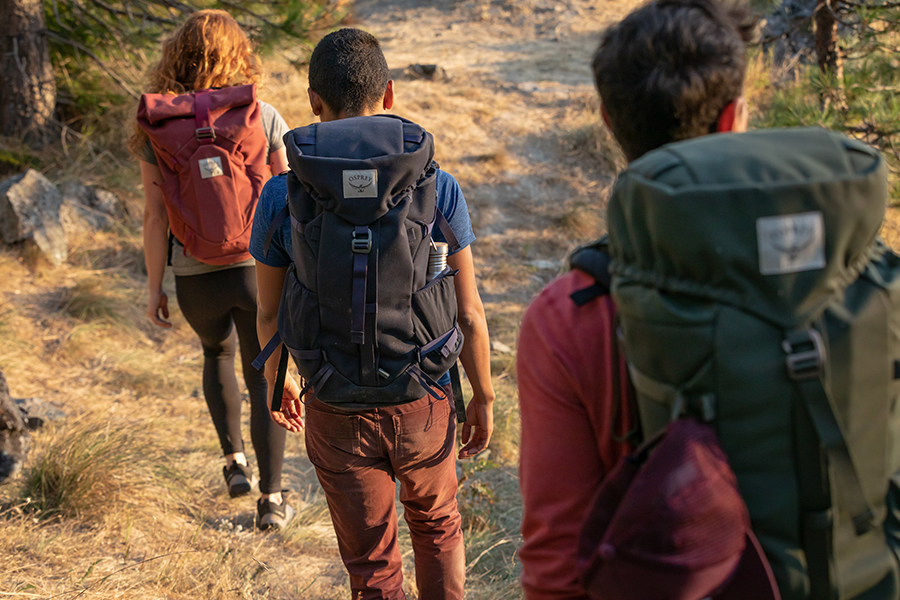 Osprey – Archeon 45
This is the ultimate bag for trekking around the world. Made from sustainably recycled materials, this highly-functional and extremely durable bag with high-quality craftsmanship gets the job done no matter where you're headed. Minimal in appearance, yet packed full of features, this bag does it all while looking damn good at the same time – AU$349.95 / US$290
Buy it here (AU) Buy it here (US)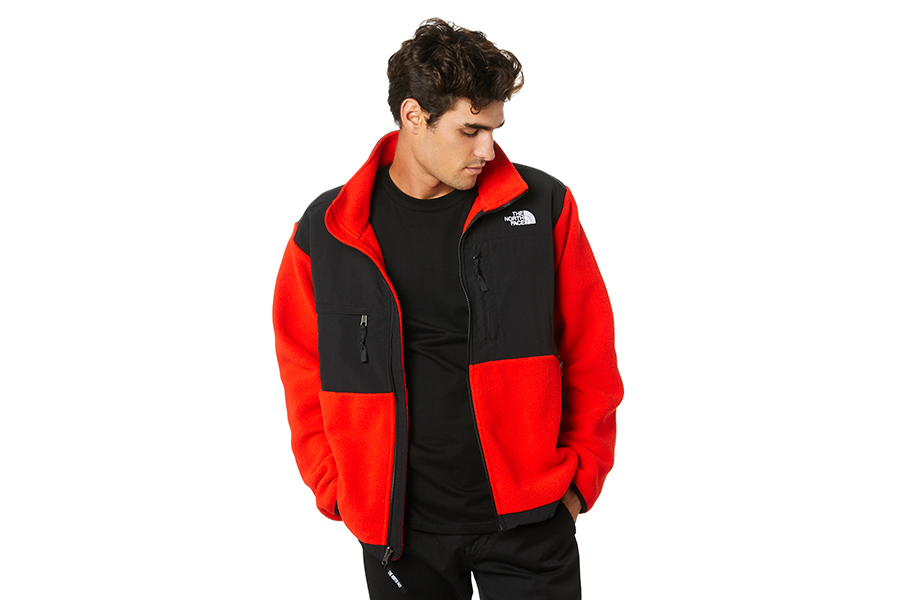 The North Face – Men's '95 Retro Denali Jacket
Throw yourself back to 1995 with the North Face men's retro Denali jacket. Made from recycled-fleece jackets of the past, this jacket sports the original 1995 Denali silhouette, giving each wearer the bonus of even more durability. Plus, if you've got The North Face Mountain Jacket or Mountain Light Jacket, the '95 Retro Denali Jacket is zip-in-compatible – AU$199 / US$199
Buy it here (AU) Buy it here (US)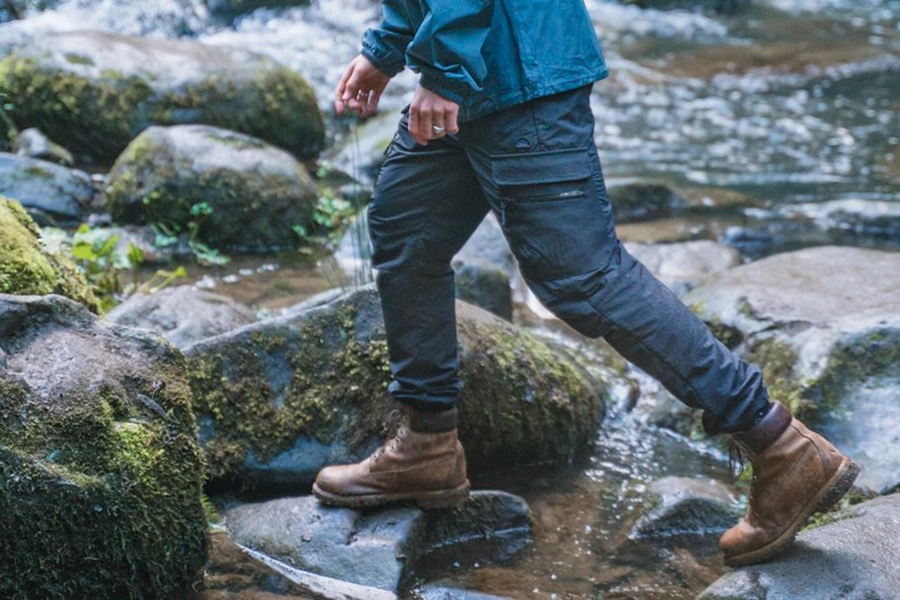 Zorali Recycled Venture Pants
Grab a pair of these extraordinary hiking pants and venture out in style. Featuring a relaxed fit made from 100 per cent recycled Nylon, these
Buy it here (AU) Buy it here (US)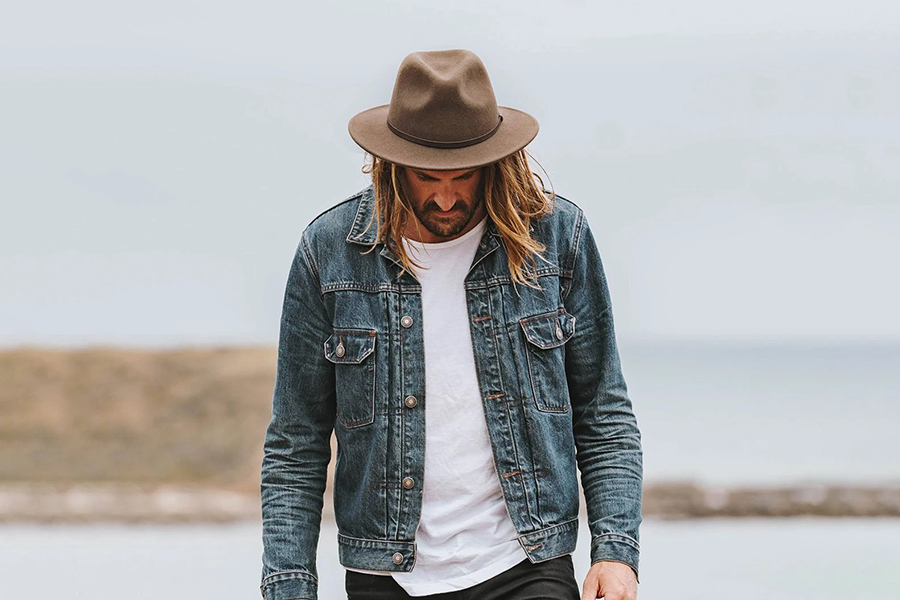 Will & Bear – William Brown
It's about time you got one yourself. A wide brim Fedora, handmade from soft Australian wool, and finished with all-natural details. A natural brown hat trimmed with brown leather, nothing says a Sunburnt Country like a Will & Bear hat from William Brown. Plus, with every hat sold, Will & Bear will plant ten trees with the help of trees.org – AU$99
Buy it here (AU) Buy it here (US)
More Christmas Gift Guides:
2020 Christmas Gift Guide – The Fitness Freak
2020 Christmas Gift Guide – The Foodie
2020 Christmas Gift Guide – For Your Pet(s)