Whether you're an off-road warrior or urban hustler, there's simply no wrong reason to get yourself an SUV. The name pretty much says it all–Sport Utility Vehicle–and the best SUVs follow suit accordingly. Meanwhile, as the innovations pile in, these steadfast stunners deliver more efficiency, safety and versatility than ever before. Throw in some streamlined, elegant designs and it's no wonder that so many people flock to the best masculine SUVs year after year. If you're ready to see what all the fuss is about, but aren't sure where to start, look no further than the list below. Some of the entries will cost you a pretty penny, but in return you get a ride that's built to last and meant to go anywhere. Here are the 15 best SUVS.
This article is part of our On the Road series.
---
You'll also like:
Hypercar Vs Supercar – What's the Difference?
Top 10 Australian Car Websites & Magazines
Top Car Emblems Explained
---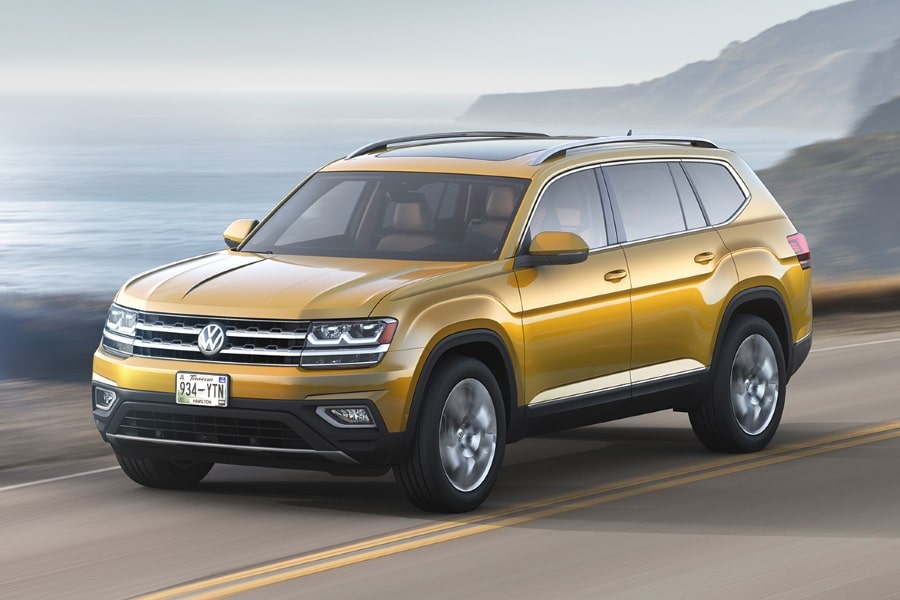 Volkswagen Atlas
Roomy, powerful and ready to conquer the world, the Volkswagen Atlas doesn't take its globe-trotting name lightly. From the base model, expect a turbo four-cylinder engine that can generate up to 235 hp. That's accompanied by front-wheel drive and eight-speed automatic transmission. While this top SUV hosts a distinguished exterior, inside is where it truly shines. Specifically, the Atlas can comfortably fit up to seven people while still leaving plenty of room for luggage. Throw in Apple CarPlay and Android Auto along with optional safety features like lane-keeping assist and emergency braking, and you have yourself a well-rounded family car that's eager to take you on your next road trip.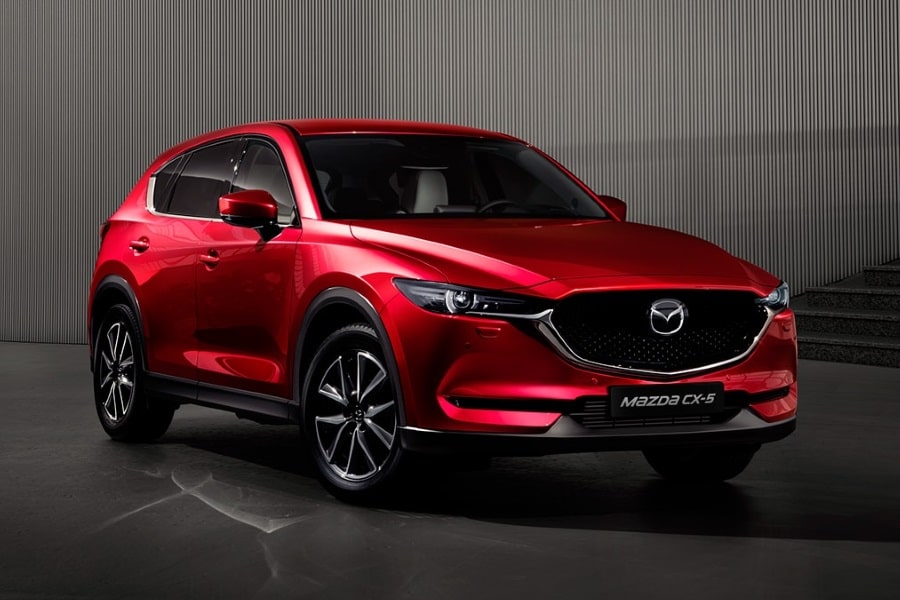 Mazda CX-5 Grand Touring AWD
Agile by design and luxurious to boot, the Mazda CX-5 Touring AWD is quite simply the stuff that best SUVs are made of. Under the skin on the Sport model is a 187-hp 2.5-litre 16-valve four-cylinder engine with six-speed automatic transmission and G-Vectoring control. Inside is a 7″ touchscreen display and the latest in Mazda CONNECT infotainment. Known for its supreme handling, this cool SUV is also loaded with safety features like Advanced Blind Spot Monitoring, Smart City Brake Support and Rear Cross Traffic Alert.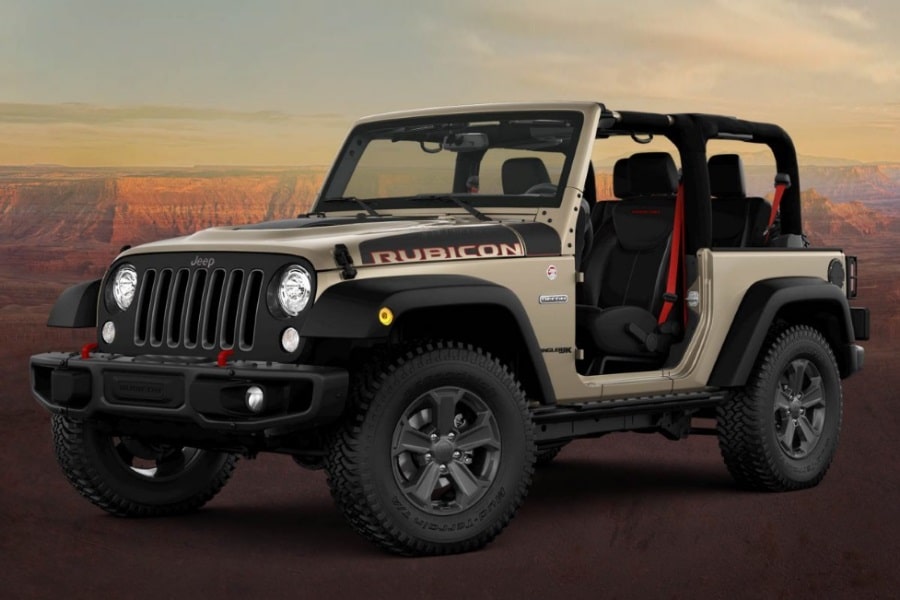 Jeep Wrangler JK Rubicon
Few brands are more synonymous with off-road adventure than Jeep Wrangler, and the JK Rubicon is accordingly ready for any terrain. However, in addition to its rugged construction, the brilliant SUV packs in some serious style. The Sport 4×4 comes equipped with a 3.6-litre V6 engine that generates an impressive 285 hp and 260 ft-lbs of torque. Putting the power squarely in your hands is 6-speed manual transmission. This is among the best SUV for single guys. Adventure awaits.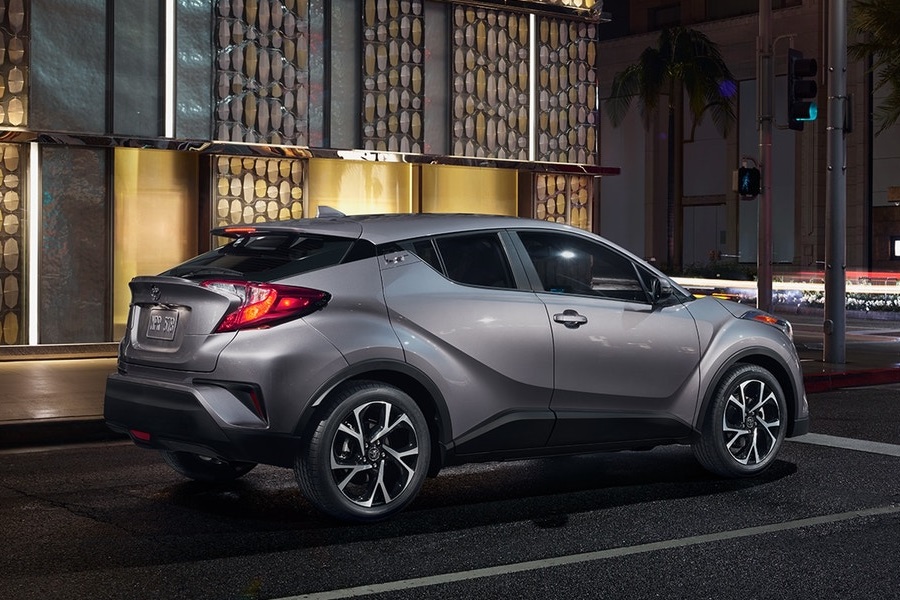 Toyota C-HR
Rocking a sleek, muscular and low-hanging profile, the Toyota C-HR (i.e. "Coupe High Rider") asks that you "colour outside the lines". That might be a bold call to action, but the ride nevertheless comes equipped with a bevy of safety features to make sure you get where you're going in one piece. Included in the standard model is forward-collision warning, lane-departure warning, lane-keeping assist, adaptive cruise control, automated emergency braking and more. Powering the vehicle is a 2.0-litre four-cylinder engine. Toyota's crossover SUV also offers respectable fuel economy, which only adds to its beautifully practical vibe, taglines be damned.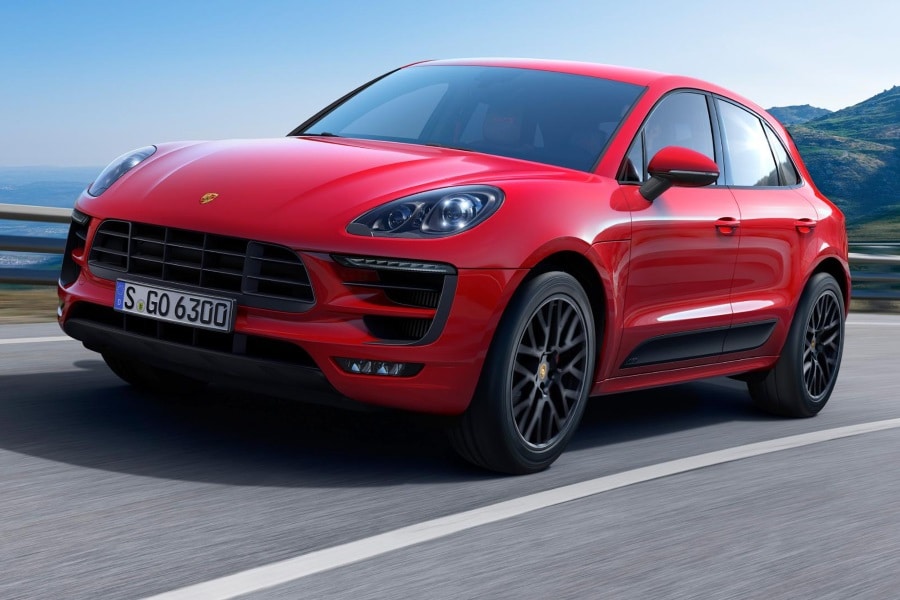 Porsche Macan
Putting the "sport" in Sport Utility Vehicle, the Porsche Macan is an award-winning speedster emanating with versatility. The standard model puts a 252-hp turbo 2.0-litre inline four-cylinder engine under the hood, while the S and GTS models duly improve upon those metrics. No matter which model you choose, you're getting all-wheel drive and seven-speed automatic transmission. Meanwhile, you're probably wondering just how fast this baby goes. Well, try 0-60 mph in 6.3 seconds on the standard model. That time drops to 5.2 seconds on the S model (though some reports have it going even lower than that), and 5 seconds flat on the GTS. As usual, formidable amounts of speed separate Porsche's crossover champion from the standard fare. That and so much more makes the Macan one of the best SUVs you can buy…assuming you can afford it.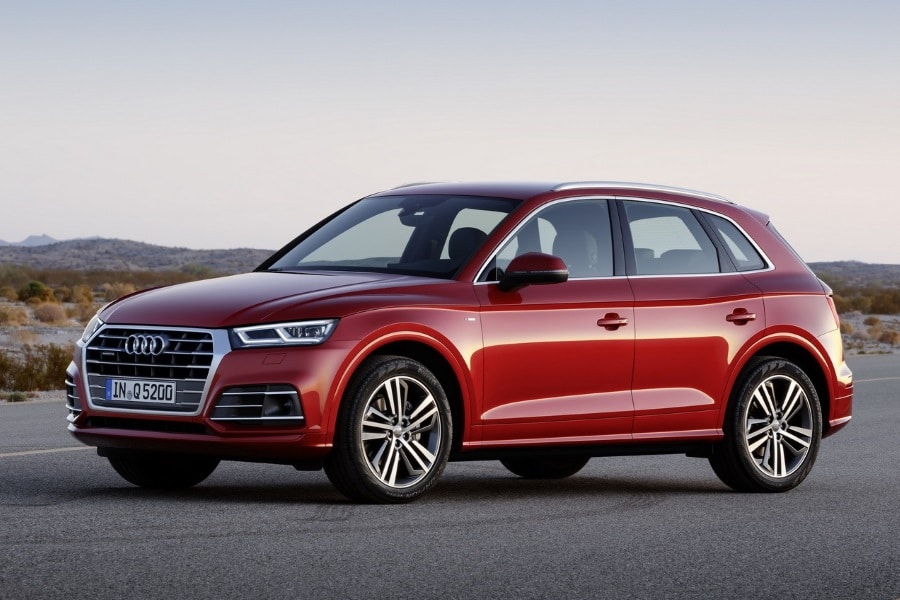 Audi Q5 Premium Plus
While the Audi Q5 is a forward-thinking and powerful crossover in its own right, the Premium Plus model delivers the same baseline aesthetic while throwing in all sorts of advanced tech. Powered by a 2.0-litre turbocharged direction-injection DOHC engine and quattro all-wheel drive, the car delivers up to 252 hp and 273 ft-lbs of torque. Also featured are 18″ 5-double-spoke-dynamic design wheels and full LED headlights. But it wouldn't be a Premium Plus if it wasn't bolstered by all sorts of safety tech like rear view cameras, side assist and vehicle exit assist. Inside, you'll find heated seats with driver memory and a 12.3″ instrument cluster on the dash. Nice.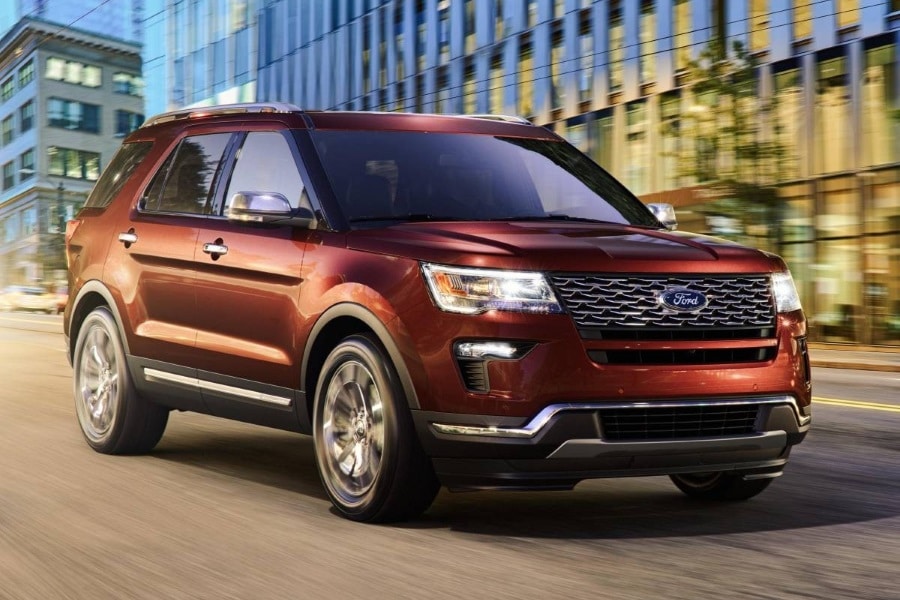 Ford Everest
Built just for us Aussies, the Ford Everest takes its name to heart and strives for the peak of off-road capability. To that end, the SUV features adept steering, four-wheel drive, a fuel efficient 3.2L TDCi Duratorq Diesel engine and a range of intuitive controls. Meanwhile, the roomy interior comes equipped with active noise cancellation, allowing occupants to tune out environmental distractions. This is one of the best SUVs for those who love to travel and don't mind bringing the whole family along for the adventurous ride.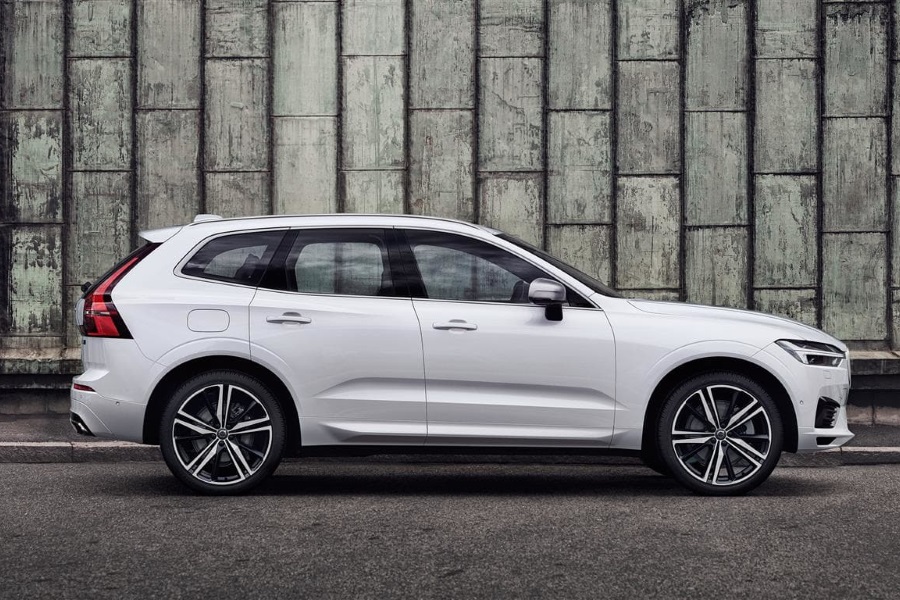 Volvo XC60 R-Design
High in performance and surprisingly powerful, the Volvo XC60 R-Design emanates with prime craftsmanship and sporty style. Powering the base model is a turbocharged four-cylinder inline engine, which cranks out 250 hp and 258 ft-lbs of torque. Every model in the range includes a legion of safety tech, customisable drive-mode settings and 19″ alloy wheels. Inside the luxurious ute, you'll find sculpted contour seats of Nappa leather and Nubuck, along with a 12.3″ Digital Driver Display and 9″ Sensus touchscreen. Put simply, there's essentially nothing Volvo didn't think of when creating the XC60 R-Design, easily making it one of the best SUVs you can find.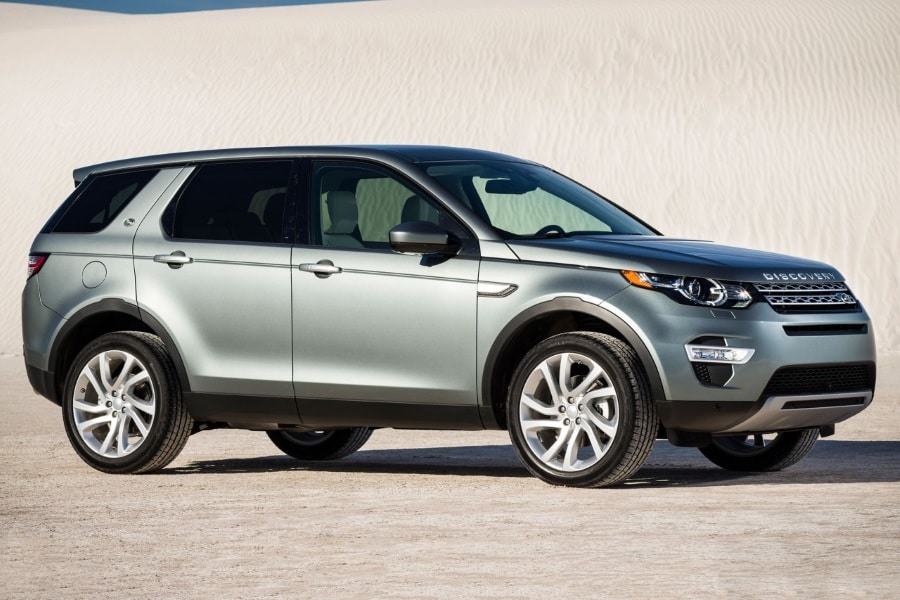 Land Rover Discovery Sport HSE
The one, the only: Land Rover Discovery Sport HSE. Just one look at this sporty, elegant beast and it's not hard to see why people flock to Land Rover in droves. Perennially ready for action, the premium SUV puts a 2.0-litre turbo V4 engine under the hood, along with a nine-speed automatic transmission and standard all-wheel drive. Providing even more functionality and control is a built-in Terrain Response system, which duly makes good on its name in the face of any conditions. Inside, you'll find room for seven and all the comfort you could possibly ask for.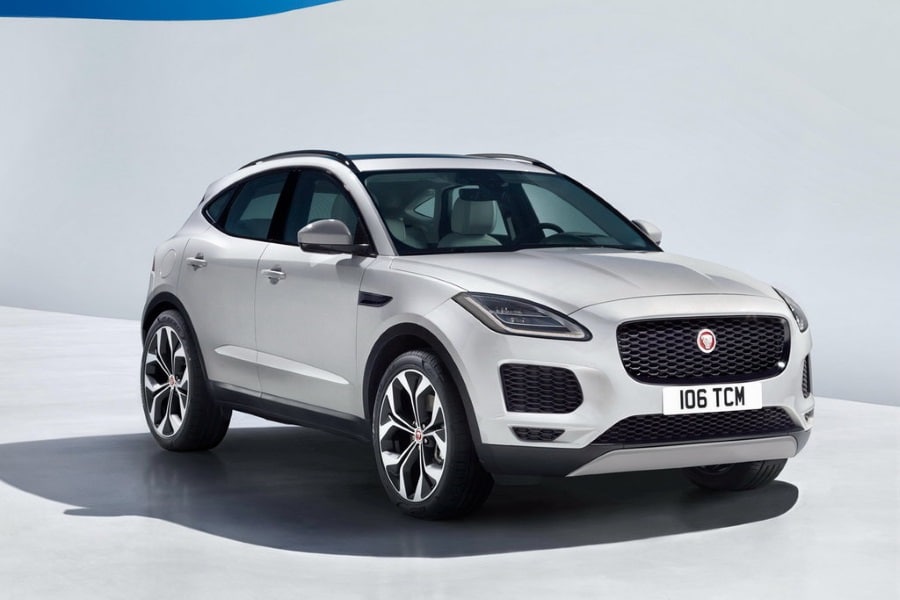 Jaguar E-Pace
The Jaguar E-Pace is, as one might expect, a tight and agile crossover luxury SUV. As practical as it is powerful, the standard model generates 246 hp from its turbo 2.0-litre inline four-cylinder engine with nine-speed automatic and all-wheel drive. Opt for the R-Dynamic version and you get up to 296 hp along with a modest range of upgrades. Thanks to an independent suspension system with multi-link rear suspension design, the E-Pace achieves the utmost tier of balance and control. Inside the compact SUV is a 10″ touchscreen, a head-up display and fabric 8-way front seats.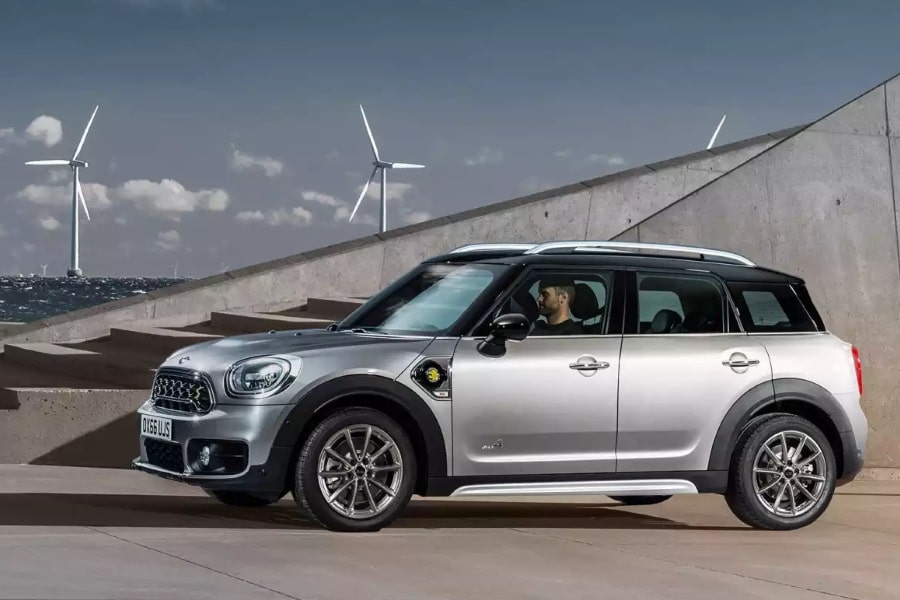 MINI Countryman
Just because it's a MINI, that doesn't mean the Countryman can't go big on space and specs alike. Taking design cues from the BMX X1, this top SUV offers steadfast engineering and plenty of sophisticated tech. Under the hood is a 134-hp turbocharged 1.5-litre inline-three engine with six-speed manual transmission and front-wheel drive, though six-speed automatic and ALL4 all-wheel drive are also available. Cabin features include a 6.5″ infotainment screen, panoramic sunroof and automatic dual-zone climate control.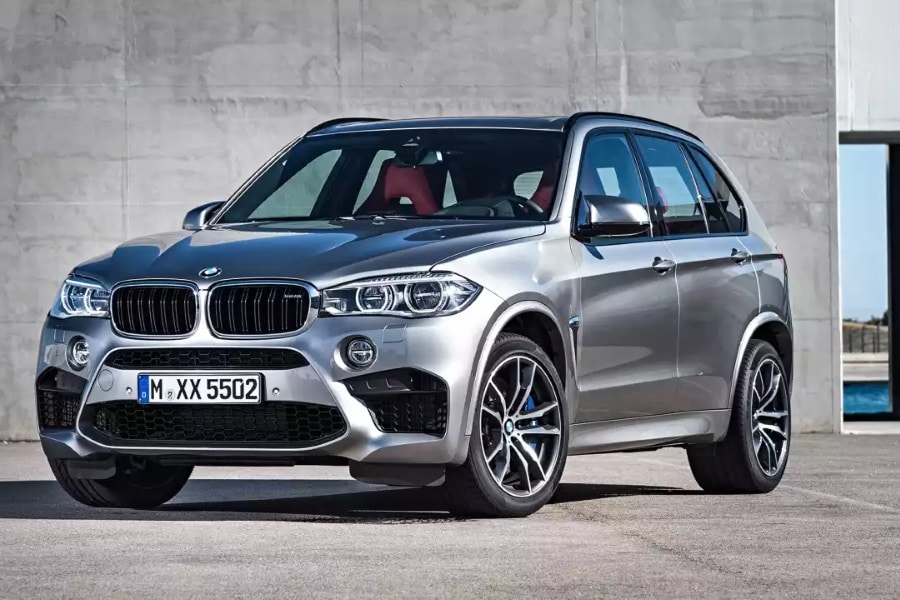 BMW X5
When it first debuted, the BMW X5 was one of the best SUVs that money could buy. Nowadays, it's still a formidable contender that doesn't dominate the arena the way it once did. Nevertheless, its 300-hp turbocharged six-cylinder engine is certainly nothing to scoff at. Thanks to its tight body and over 8″ of ground clearance, the X5 is practically begging you to take it off road. Of course, no matter where you go, you'll be experiencing top-shelf comfort by way of a spacious, roomy interior.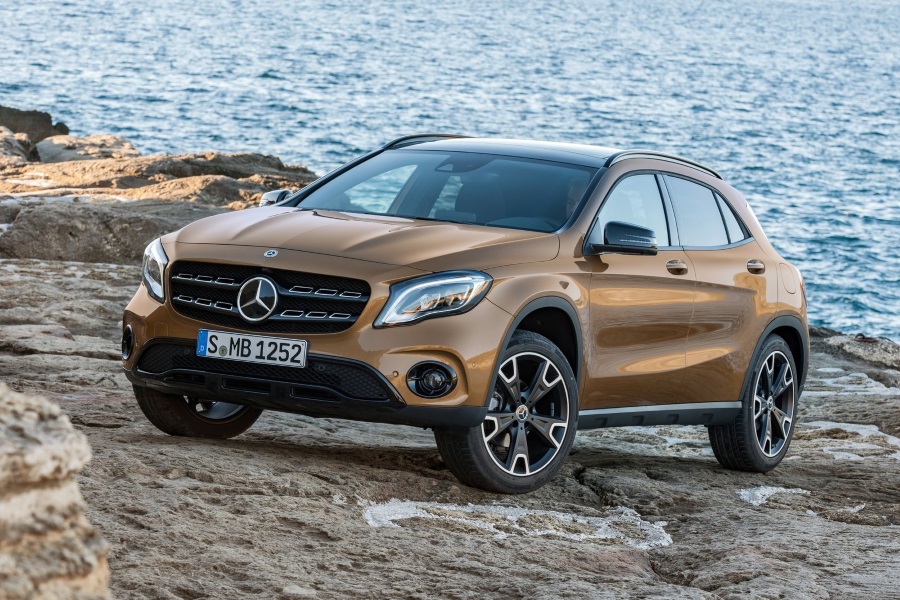 Mercedes-Benz GLA
Beneath the angular exterior of the Mercedes-Benz GLA is a 2.0-litre inline-4 turbo engine and a racing-inspired 7G-DCT 7-speed dual-clutch automatic transmission. Also featured is 4-wheel independent suspension, electromechanical power steering and an ECO start/stop system. From its well-defined bodywork to its legion of safety features to its 18″ 5-spoke wheels, the GLA is a thing of pure beauty and tight performance, and one of the best SUVs on the market.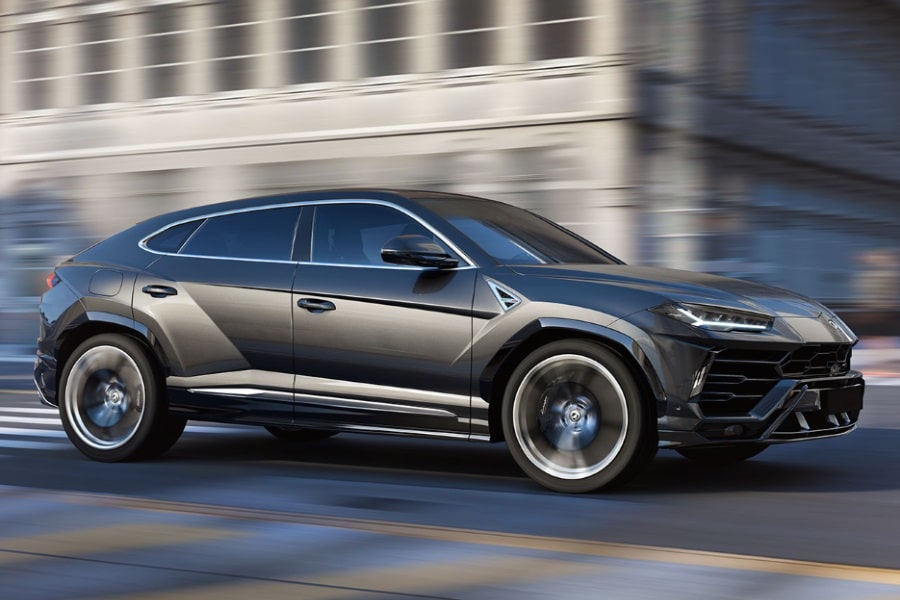 Lamborghini Urus
Leave it to Lamborghini to deliver an SUV that's faster and more powerful than most luxury sports cars. We're speaking, of course, of the mighty Urus. While technically not available yet, we're fairly confident that the Urus is easily one of the best SUVs on the planet, especially from a performance perspective. Accordingly, the world's first "Super" Sport Utility Vehicle will crank a whopping 650 hp out of its V8 turbo engine. Plus, it's a Lamborghini. Need we say more?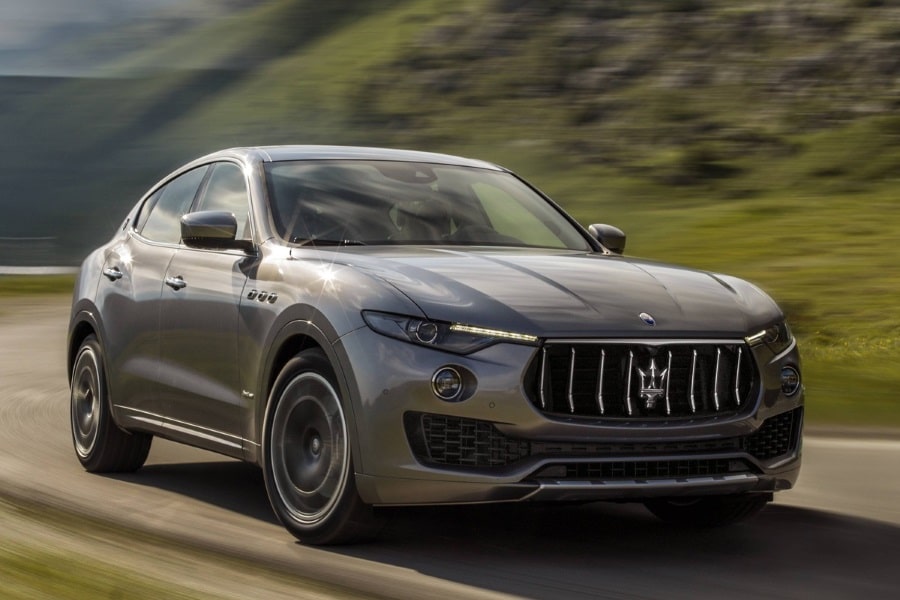 Maserati Levante
Named for a mood-shifting Mediterranean wind, the Maserati Levante is similarly versatile to the utmost degree. On the base model, a twin-turbo V6 engine generates 345 hp, goes from 0-60 mph in 5.8 seconds and reaches max speeds of 156 mph. Naturally, those metrics climb higher on the Levante S and Trofeo models. Slip inside to find yourself flanked by wood and leather on all sides, with an 8.4″ touchscreen at your disposal. Luxurious and adept in equal measure, the Levante is one smooth an self-assured ride.
This article is part of our On the Road series.
---
You'll also like:
Hypercar Vs Supercar – What's the Difference?
Top 10 Australian Car Websites & Magazines
Top Car Emblems Explained
---
Have you subscribed to Man of Many? You can also follow us on Facebook, Twitter, Instagram, and YouTube.