5 Best Hypercars Unveiled at Monterey Car Week 2021
Monterey Car Week is an annual pilgrimage for any automotive enthusiast and also the place where billionaires loosen their purse strings. More than any other auto show, The Quail at Monterey Car Week is a haven for any speed freak with multiple hypercar debuts dominating the proceedings. Here's the top five hypercars that caught our eye at the show.
You'll also like:
Hypercar Vs Supercar – What's the Difference?
Top 15 Best Sports Cars – Power, Luxury and Design
7 Luxury Cars That Are More Affordable Than You Think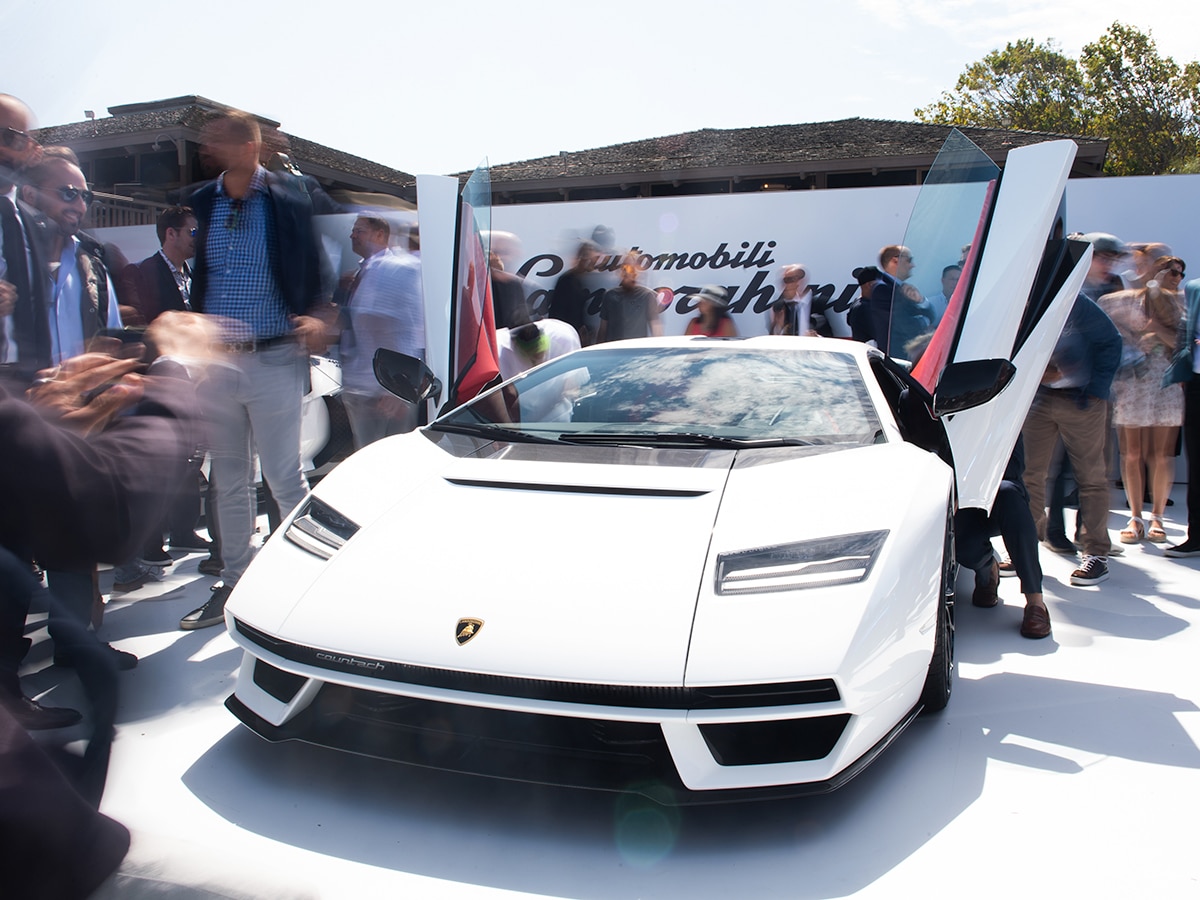 1. Lamborghini Countach LPI 800-4
The new Countach is a $2.5 million flashback to the 70s when excess was all but the norm. Lamborghini chose to revisit its greatest ever icon and has done so with clinical precision. The styling is a wonderful homage to the original model with the Aventador as the canvas. It is eerily similar to the 70s design icon including its V12 heart which is uncorrupted with turbos. That said, a tinge of environmental consciousness has been grafted in with the hybrid technology from the Sian. Only 112 have been built and all have been spoken for.
Technical Specs
Engine: 6.5 L L539 V12
Electric motor: 48-volt
Power output Engine: 574 kW (780 PS; 770 hp)
Power output Electric motor: 25 kW (34 PS; 34 hp)
Combined: 599 kW (814 PS; 803 hp)
Transmission: 7-speed ISR automated manual
Hybrid drivetrain: Mild hybrid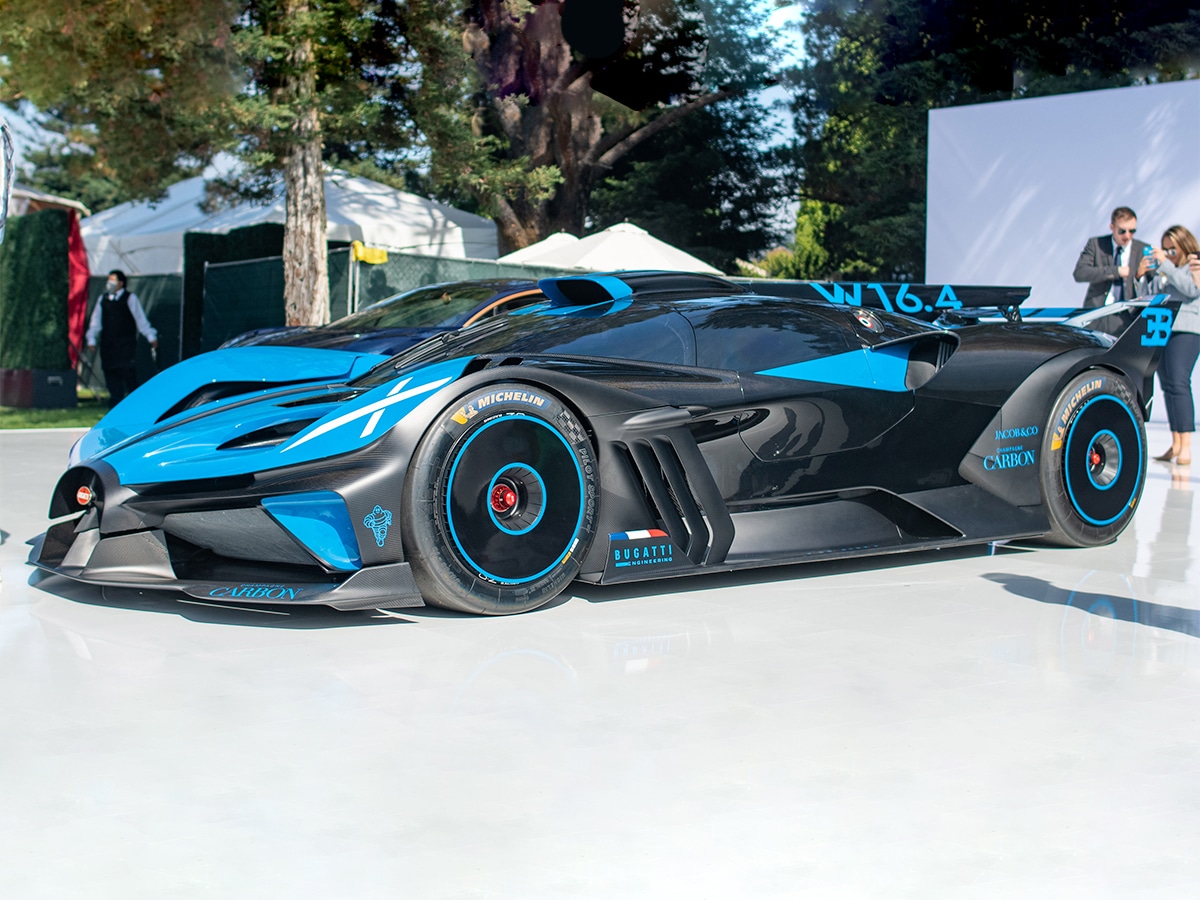 2. Bugatti Bolide
Only a $4.69 million Bugatti can make the aforementioned Lamborghini look like a bargain. The Bolide hypercar is Bugatti swallowing the brave pill and literally bringing a concept to life. This is a track-only hypercar for 40 lucky customers and makes a Chiron look subdued. First unveiled as a concept last year; Bugatti decided to bring it to production when its wealthy clientele marched to Molsheim (Bugatti HQ) with their cheque books in hand and demanding for it to be built. The eight-litre W16 engine produces 1,824-horsepower but it is the 3,196-pound weight that gives relevance to its name which means "race car" in French.
Technical Specs
Engine: 8.0 L (488 cu in) quad-turbocharged W16
Power output: 1,360.6 kW (1,825 hp; 1,850 PS)
Transmission: 7-speed dual-clutch automatic
Wheelbase: 2,750 mm (108.3 in)
Length: 4,750 mm (187.0 in)
Width: 1,990 mm (78.3 in)
Height: 995 mm (39.2 in)
Kerb weight: 1,240 kg (2,733.4 lb)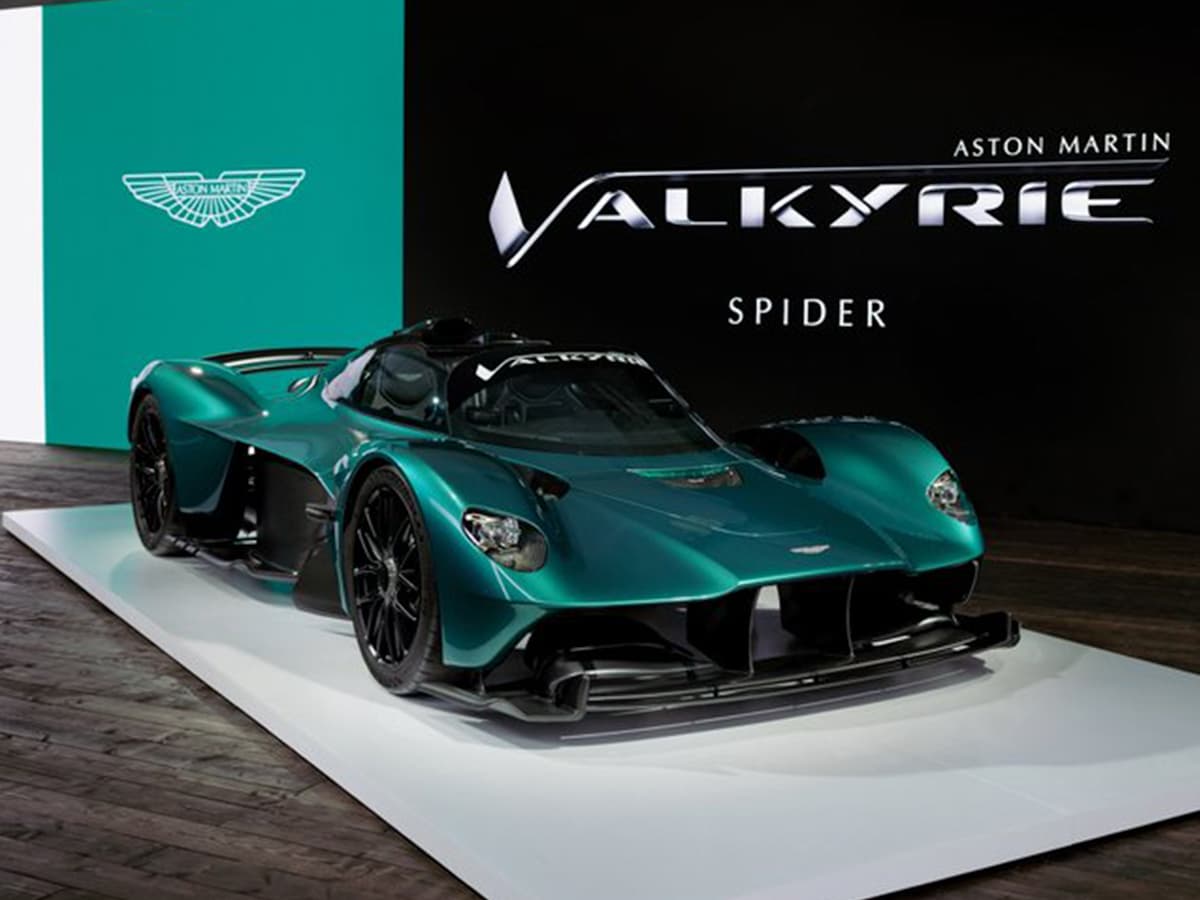 3. Aston Martin Valkyrie Spider
The Valkyrie is basically an F1 racing car for the road and the Spider version turns the volume right up with no roof to save your ears from that V12 noise. This is the most extreme hypercar that Aston Martin has built and its engine is similar to the coupe with 1,139 horsepower in total. Top-speed is "about" 205 mph with the roof removed while it carries forward all of the aerodynamic qualities of the coupe. Design wise, the doors have been changed to front-hinged butterfly ones due to packaging issues over the gullwing doors with the "standard" model. With only 85 being built, the Spider is the most bonkers convertible out there and Aston should probably also supply ear plugs as standard equipment!
Technical Specs
Engine: 6.5 litre Aston Martin-Cosworth naturally-aspirated V12
Electric motor: 160 hp (119 kW; 162 PS) Rimac and Integral Powertrain Ltd. permanent magnet synchronous electric motor
Power output: 1,160 hp (865 kW; 1,176 PS)
Transmission: 7-speed Ricardo transmission single-clutch automated manual
Hybrid drivetrain: Full hybrid
Battery: 40kWh Rimac KERS hybrid battery system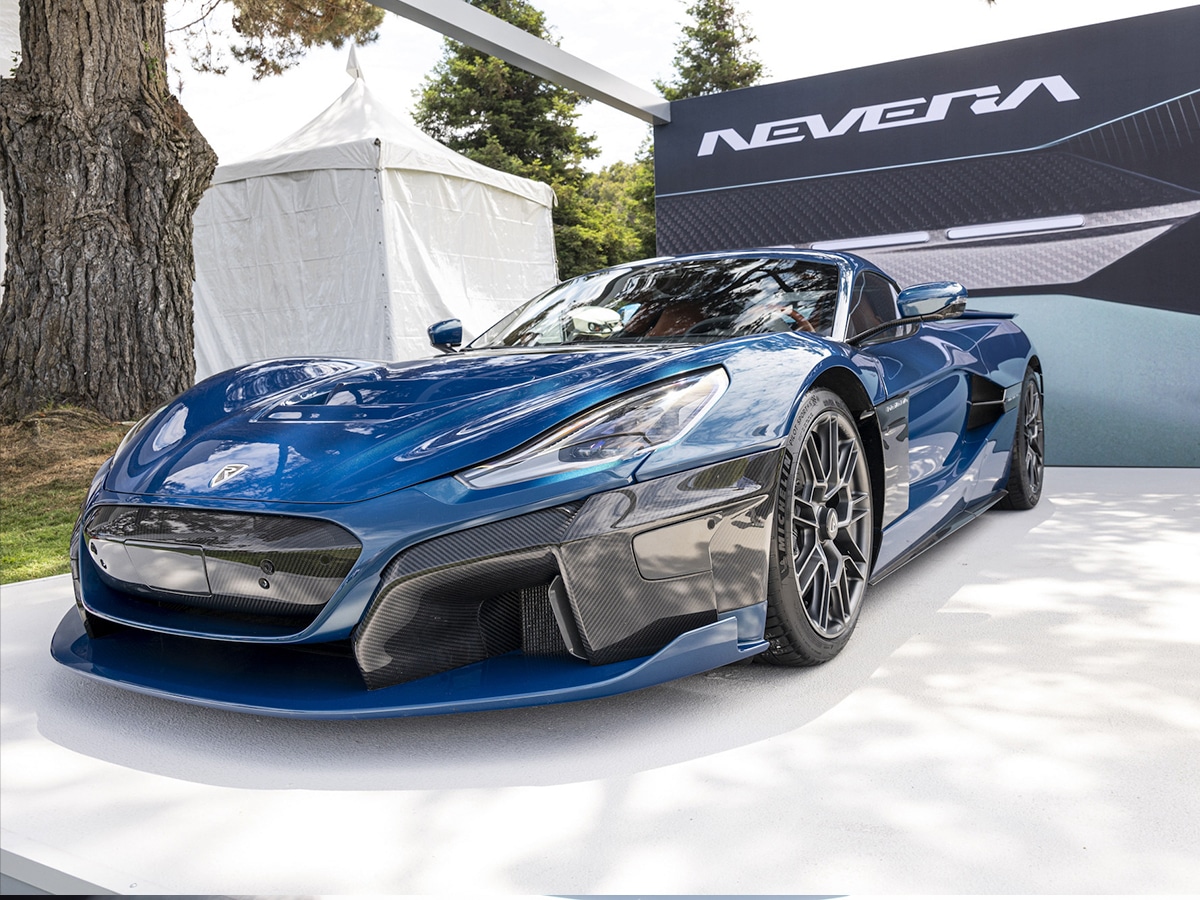 4. Rimac Nevera
Rimac has been in the news lately for its joint venture with Bugatti but the Croatian car maker has been churning out eye wateringly fast hypercars for years. Its last car (famously crashed by Richard Hammond) was the Concept One while it has poured more technology and performance into its new offering-the Nevera. It's a pure electric hypercar that would silently rocket to speeds of 258 miles per hour on one hand while also provide a charge of up-to 400 miles. With its $2.44 million price-tag, it probably won't replace your Tesla but it's a stunning showcase of how exciting electric mobility can be.
Technical Specs
Electric motor: 4 liquid-cooled permanent magnet synchronous electric motors placed at each wheel
Power output: 1914hp and 2360Nm of torque
Transmission: Single-speed gearboxes (front and rear)
Battery: 120kWh, 6960-cell battery Lithium Nickel Manganese Cobalt Oxide (LiNiMnCoO2)
Electric range: 650 km (400 miles)
Wheelbase: 2,745 mm (108.1 in)
Length: 4,750 mm (187.0 in)
Width: 1,986 mm (78.2 in)
Height: 1,208 mm (47.6 in)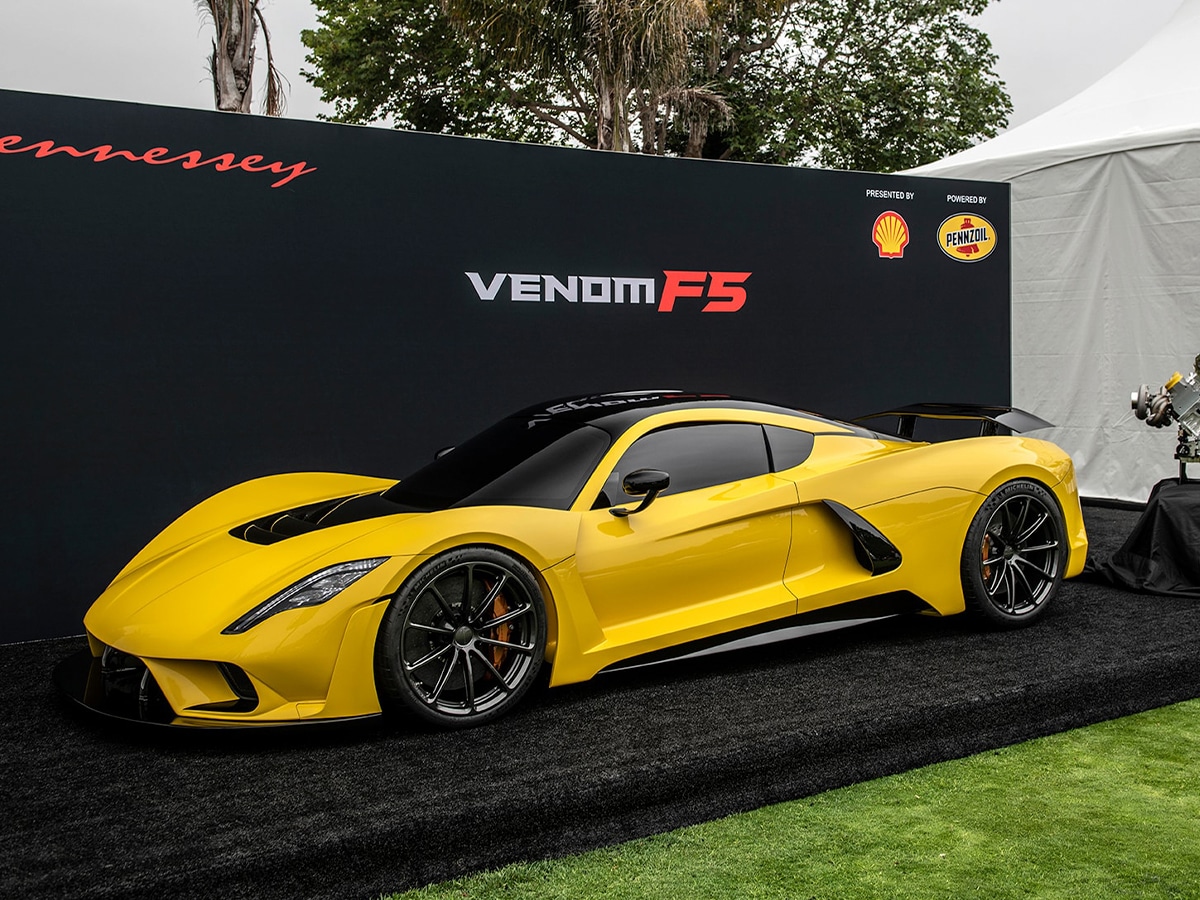 5. Hennessey Venom F5
After its appearance at the Monterey Car Week, the Hennessey Venom F5 reportedly has sold out and that's not surprising since only 24 have been built and in the hypercar world, exclusivity matters. The Venom F5 packs in a humongous 6.6-litre supercharged V8 which develops close to 1,817 bhp. The top speed is a mildly terrifying 311 mph and sort of justifies the "F5" part of its name which is a nod towards classifying various Tornado speeds. Unlike the previous Hennessey Venom (which looked like a Lotus Exige), the F5 also looks like a bona-fide hypercar with its sci-fi styling. At $2.1 million each, the Venom F5 is certainly putting this legendary American tuning house right alongside the likes of Pagani, Rimac and Koenigsegg.
Technical Specs
Engine: 6.6 L Fury twin-turbocharged V8
Power output: 1,817 hp (1,842 PS; 1,355 kW) 1,193 lb⋅ft (1,617 N⋅m)
Transmission: 7-speed single-clutch automated manual, 6-speed manual (optional)
Curb weight: 3,053 lb (1,385 kg)
You'll also like:
Hypercar Vs Supercar – What's the Difference?
Top 15 Best Sports Cars – Power, Luxury and Design
7 Luxury Cars That Are More Affordable Than You Think