Guy Totals Brand New Lamborghini 20 Minutes After Purchase
You hate to see it. One unlucky automotive aficionado has completely written off his brand-new Lamborghini just 20 minutes after taking it off the lot. According to the Yorkshire Evening Post, the luxury vehicle, believed to be around USD$250,000 ran into some mechanical troubles on the M1 motorway near Wakefield, West Yorkshire. The car slowed down and came to an involuntary stop, rendering the high-performance machine a sitting duck.
You'll also like:
Guy Crashes 2020 Corvette C8 Immediately After Picking It Up
Car Journalist Crashes New Alpine A110 S, Still Writes Review
Polish Driver Launches Suzuki Swift Into Another Dimension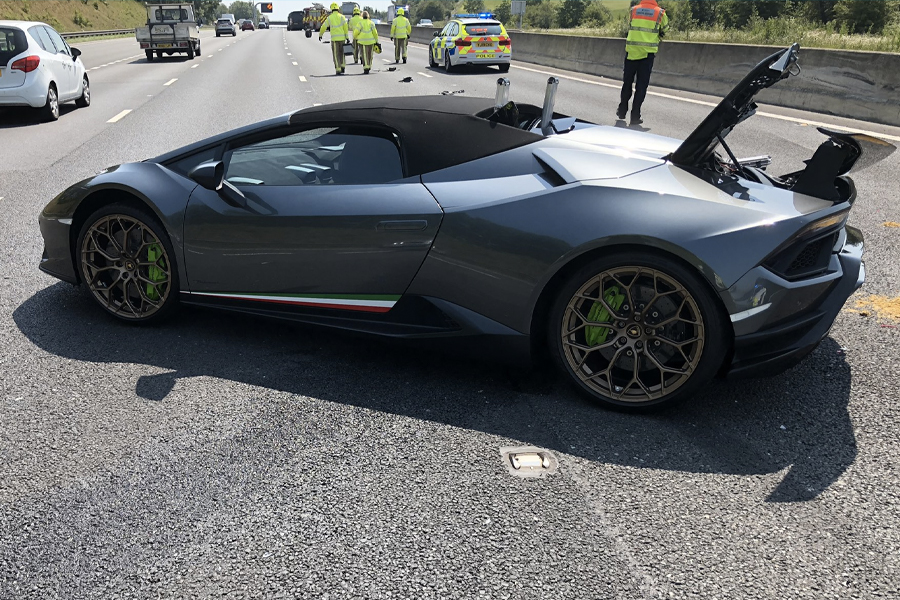 The owner's worst fears were realised when a van, driven by an 'innocent motorist' ploughed straight into the minutes-old Lamborghini, totalling the luxury car and leaving the van driver with non-serious head injuries. "It's only a car! But on this occasion, a 20-minute old brand new Lamborghini that stopped due mechanical failure in lane 3 (was) then hit from behind by an innocent motorist," PC Richard Whiteley from West Yorkshire Police tweeted.
The scary collision caused major delays on the southbound carriageway, which was closed while the vehicles were removed. Leeds Live reported that queues were more than three miles long, however, it bears reminding that no one was seriously injured. Just damaged pride and an insurance bill we'd love to take a look at.
You'll also like:
Guy Crashes 2020 Corvette C8 Immediately After Picking It Up
Car Journalist Crashes New Alpine A110 S, Still Writes Review
Polish Driver Launches Suzuki Swift Into Another Dimension