Legendary 'Wolf of Wall Street' Lamborghini Countach Hits the Auction Block
It's not just a car; it's a piece of cinematic history. The legendary Lamborghini 1989 Countach 25th Anniversary edition from Martin Scorsese's 2013 'The Wolf of Wall Street' is making headlines once more as it gears for an upcoming auction, with one lucky bidder walking away with one of the most prized possessions in recent automotive history.
RELATED: We Spent 2 Hours in the Lamborghini Revuelto Configurator, Here's What We Came Up With
The Countach 25th Anniversary model is the special celebratory model marking Lamborghini's 25 years and stands as the most advanced Countach of its time. It stands out among the rest, being one of just 12 US specification cars ever produced with the striking Bianco Polo over Bianco exterior – a pristine white paint that perfectly complements its elegant white interior.
This specific model played a significant role in Martin Scorsese's film and was one of only two vehicles utilized during the filming process. In the film's dramatic finale, DiCaprio's Countach finds itself in the midst of all the unfolding chaos. DiCaprio's Jordan Belfort, deeply under the influence, desperately tries to drive the car but ends up crashing and wrecking the "prop" car. As per the auction house RM Sotheby's, the crashed car "remains in the same condition to this day, solidifying its own place as a Hollywood icon with its now infamous battle scars."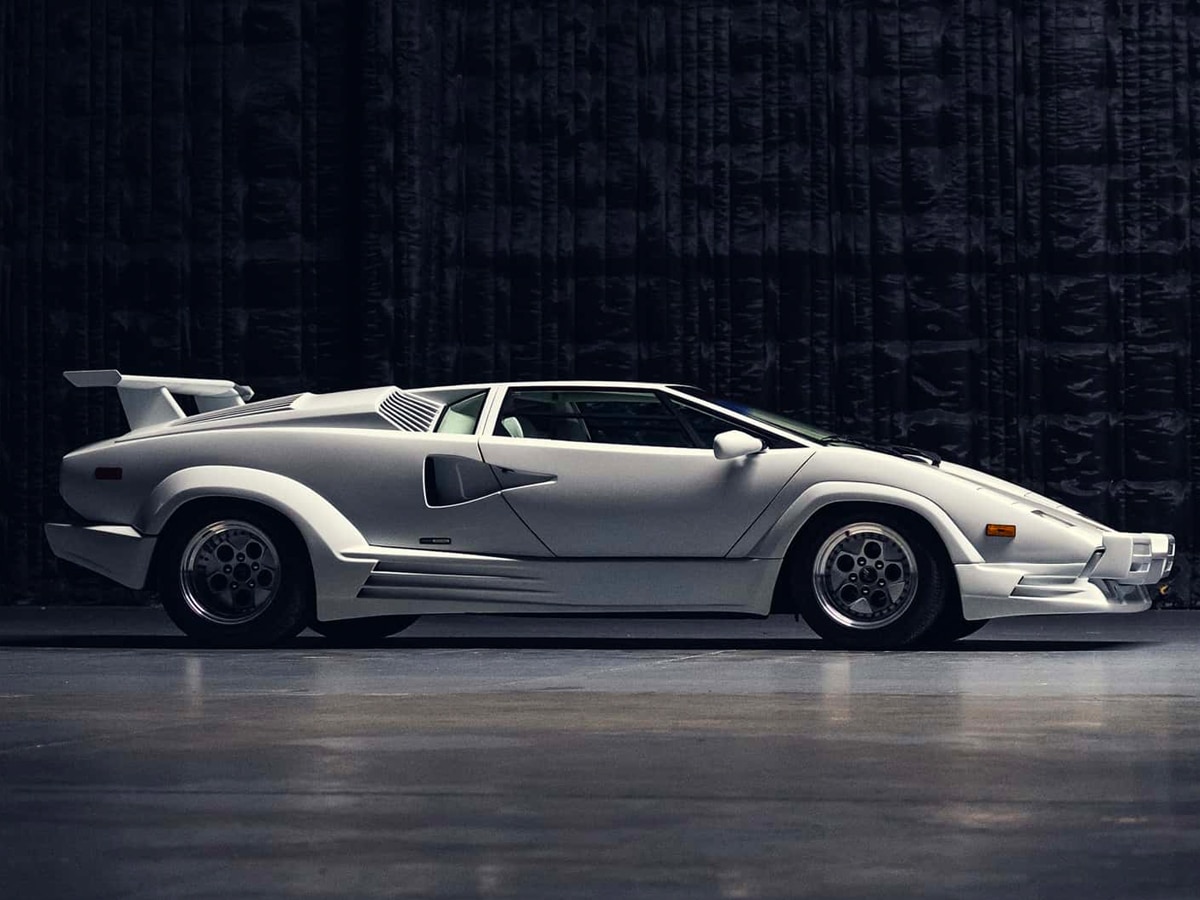 The other car, known as the "hero" car, has been meticulously maintained and still flaunts its original VKY 722 New York license plate, just like in the movie. "This example, the movie's hero car, remained pristine and unharmed. With its star turn, this cinematic Countach is undeniably world famous. A timeless fusion of automotive and cinematic zeitgeist, chassis number KLA12722 is an iconic example that intertwines the legacies of Lamborghini and Hollywood, and serves as an emblem to multiple generations," said the auction house.
This 1989 25th Anniversary Edition Countach isn't just about looks and packs some serious power under the hood. Fitted with a 5.2-liter V-12 engine, it produces a jaw-dropping 449 horsepower and 370 ft-lbs of torque. With all that muscle, this sports car can sprint from 0 to 60 mph in just 4.5 seconds and has a top speed of 185 mph. Now that's some serious speed! The Lamborghini Countach from The Wolf of Wall Street is slated to hit the auction block at RM Sotheby's New York City event on December 8, as part of the 2023 Luxury Week.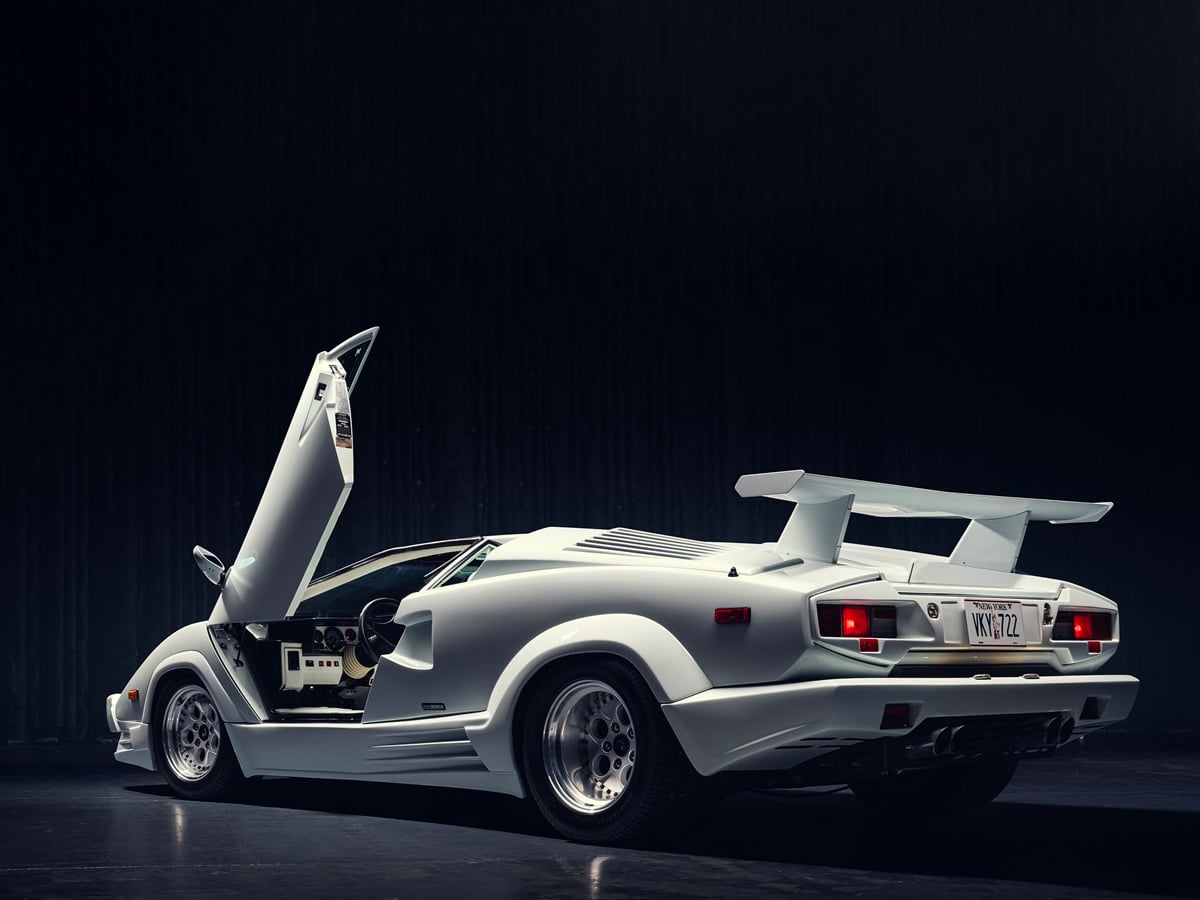 If you want to bring this notorious Lambo home, you better be ready to spend big, as it's expected to fetch upwards of USD $1.5 million. Talking a bit about the upcoming action, Gord Duff, global head of auctions at RM Sotheby's, said: "The sale will feature other similar cars — unique, highly collectible, with a degree of provenance, low mileage, or one-off specifications. Our team has a great track record of curating boutique sales such as this, and we look forward to showcasing this during Luxury Week."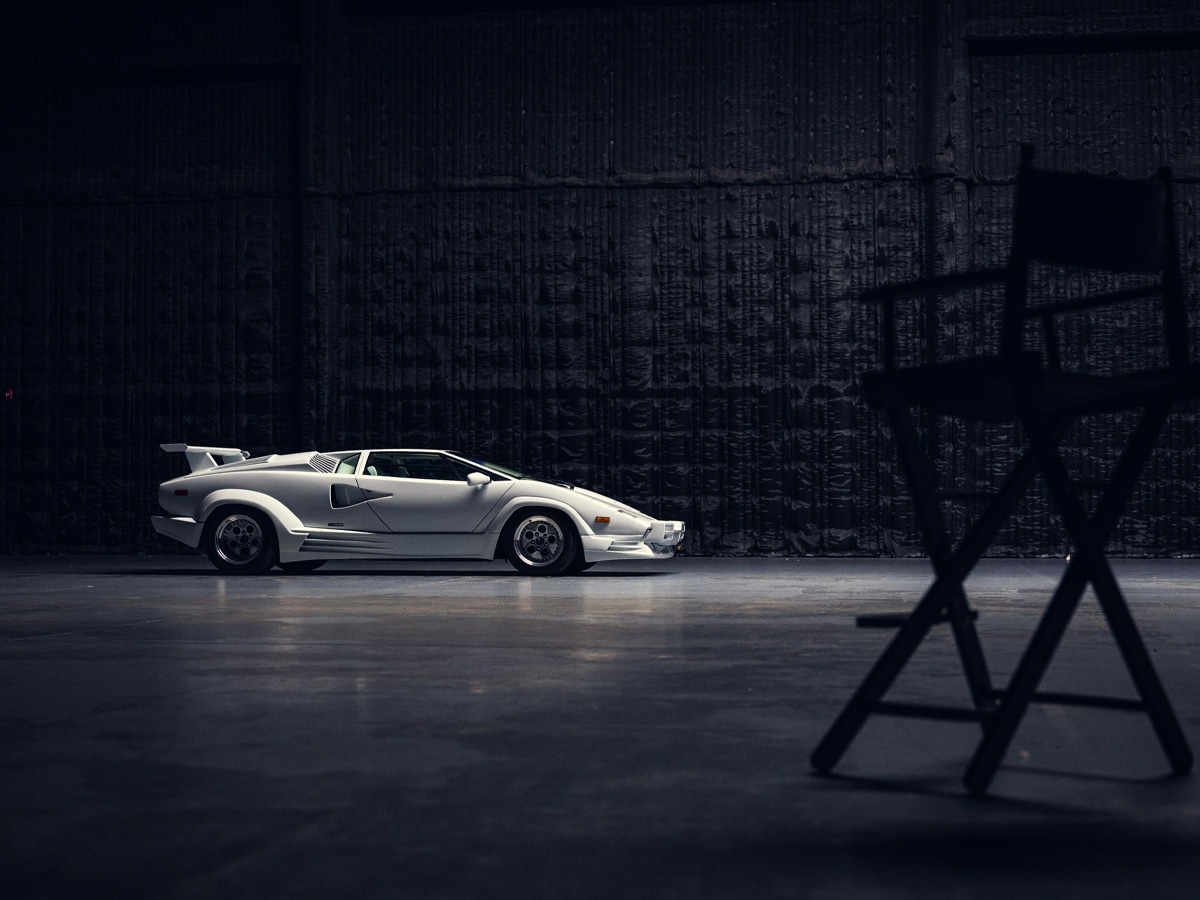 ---
Featured Video from Man of Many