Marty McFly's 1985 Toyota 4X4 Goes Back to the Past
When you talk about vehicles from the movie Back to the Future, you immediately think of the Delorean Doc Brown used for his time machine. But that's not the only vehicle worthy of your attention. When Marty McFly comes back from his trip to the past, he finds his truck parked in the driveway, much to his surprise and excitement. Somebody recently experienced the same surprise and excitement—minus the trip through time—at finding the same truck in their driveway. A 1985 Toyota SR5 available at Bring a Trailer has been redone to match Marty's truck, and a buyer picked it up for just USD$58,000.
You'll also like:
The Verdict on the 2020 Land Rover Defender's Off-Roading
The Last Defender from Spectre Is Up for Auction
$279,000 Landcruiser Dubbed 'Australia's Most Iconic 4WD' Up for Grabs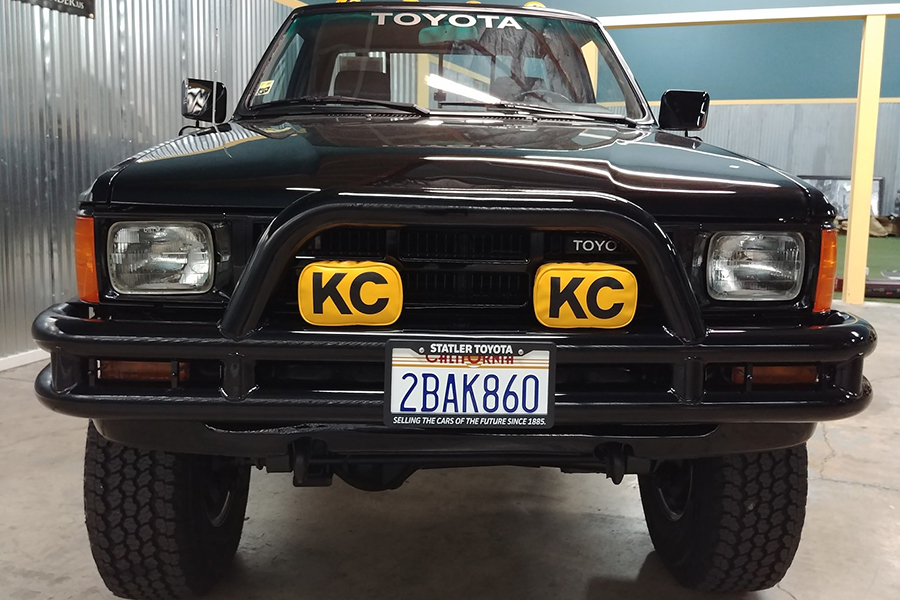 The truck was reportedly refurbished in 2015 to match the truck from Back to the Future. Having spent its life in Washington and California, the truck was still in good shape. It was modified with tubular bumpers, a suspension lift, a roll bar, towing mirrors and KC HiLites auxiliary lights. Aftermarket 15-inch wheels with black centres and polished lips shod in 31-inch Goodyear Wrangler tires were added, and the look was completed with a new repaint in black.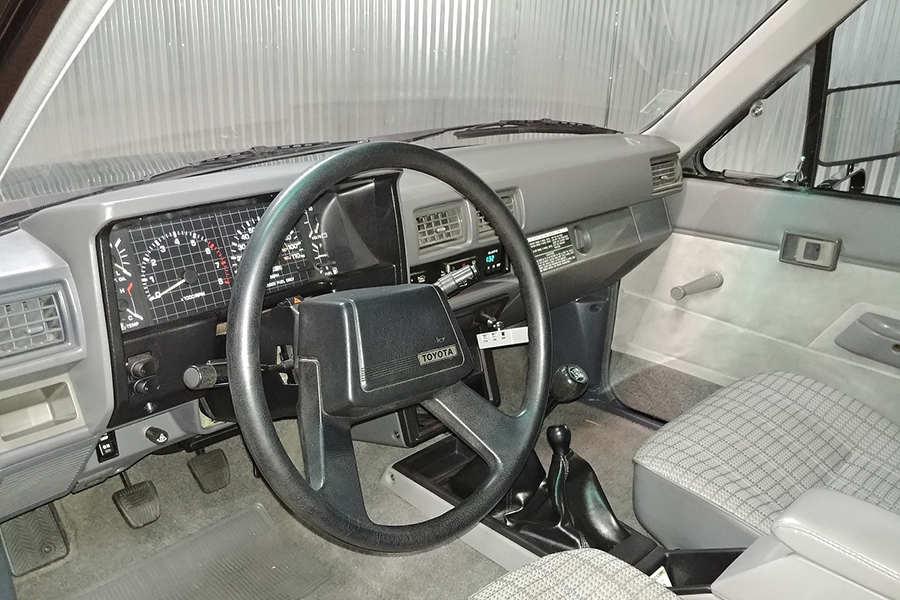 Looks aside, there were a few other projects that had to be undertaken as well. The top end was refreshed (including new seals and gaskets, belts, and hoses as well as ignition components), and the exhaust system, alternator, and braking components were replaced. The fuel-injected 2.4-litre 22RE inline-four provides the factory-rated 116 horsepower, which is channelled into a five-speed manual transmission with a two-speed transfer case. The speedometer shows a top speed of 110 miles per hour, and the odometer listed just under 130K. The interior was done in striped grey cloth and has matching carpet and trip. Being a truck from the 1980s, the windows are manual, but it does have air conditioning and a sliding rear window. The buyer also acquired some movie memorabilia with the truck, including Marty's shoes from the future, his skateboard, and the VHS camera.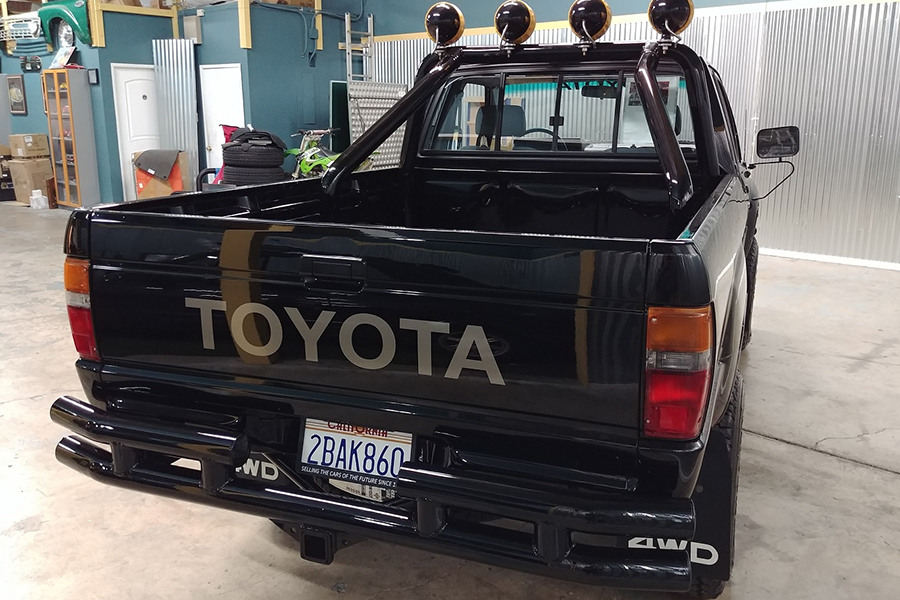 ---
Featured Video from Man of Many
---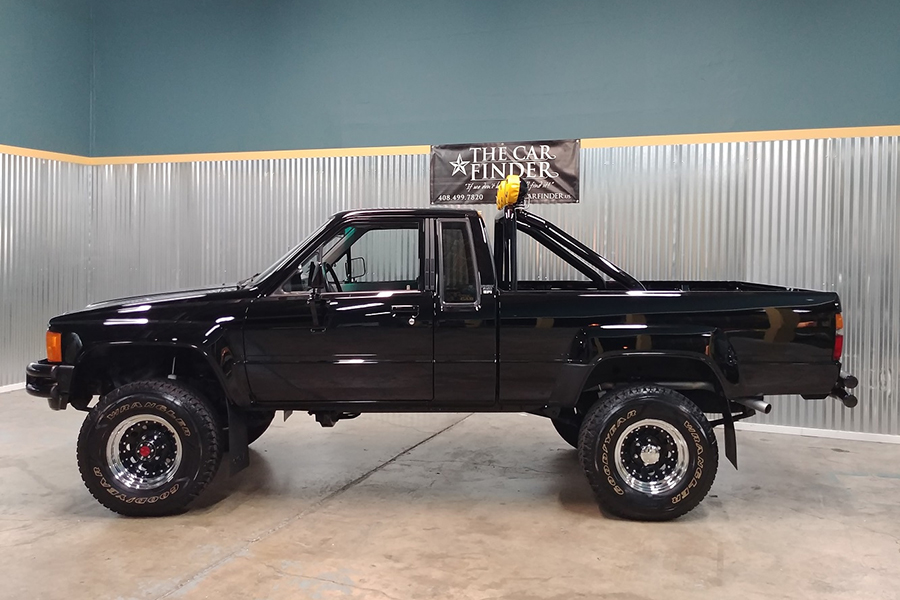 You'll also like:
The Verdict on the 2020 Land Rover Defender's Off-Roading
The Last Defender from Spectre Is Up for Auction
The Ferrari 250 GT SWB Lives Again in RML's Short Wheelbase
---
Featured Video from Man of Many