We Put an EV to the Test on Australia's Most Iconic Drive. Here's What We Learned
It's undeniable that there's been a significant culture shift in the way we live, work and travel in light of the climate crisis we find ourselves in. The ever-increasing natural disasters, extreme weather events and the global pandemic have shed a stark light on the importance of ramping up our sustainability efforts and slowing down Is Australia Doing Enough on Emission Reductions? Judge For Yourself at both a micro and macro level. We've seen some huge conscious steps forward across many aspects of modern living in Australia, from the recent single-use plastic bans, the wide adoption of renewable energy in households and the slow but inevitable rise of electric vehicle use on our roads. However, while car manufacturers and dealerships are quick to flaunt the benefits of EVs, the simple truth remains – Australia is a wide nation that isn't exactly set-up for long-haul electric drives. At least, that's what we thought.
Sustainable Travel
The focus on conscious sustainable choices for many Australians has naturally overflowed into how we approach travel plans and holiday destinations. More and more we're starting to think about how we reduce our individual carbon footprint, especially since the tourism and transportation industries are two of the largest contributors to greenhouse gas emissions in Australia. For those that have an innate travel-itch to see the world, but also are very aware of the negative impacts that travel and tourism often has on the environment, the idea of sustainable travel often feels like a bit of a head-scratch to begin with. But it's not as complicated as it sounds. There are some simple, smarter choices we can make that can have significant positive impacts in every aspect of holiday planning.
In an effort to truly delve into just how accessible electric vehicles are in a more regional setting, I recently went on a 'sustainable' getaway along Victoria's picturesque Great Ocean Road with my eight-year-old son, and specifically approached it with a 'green lens' regarding our travel planning. As a dad, it's been important for me to imprint the need to be mindful of our travel choices and highlight to him the mindful tweaks we made to our itinerary. For those needing ideas on sustainable travel or just getting started out on the journey, here's our Great Ocean Road itinerary: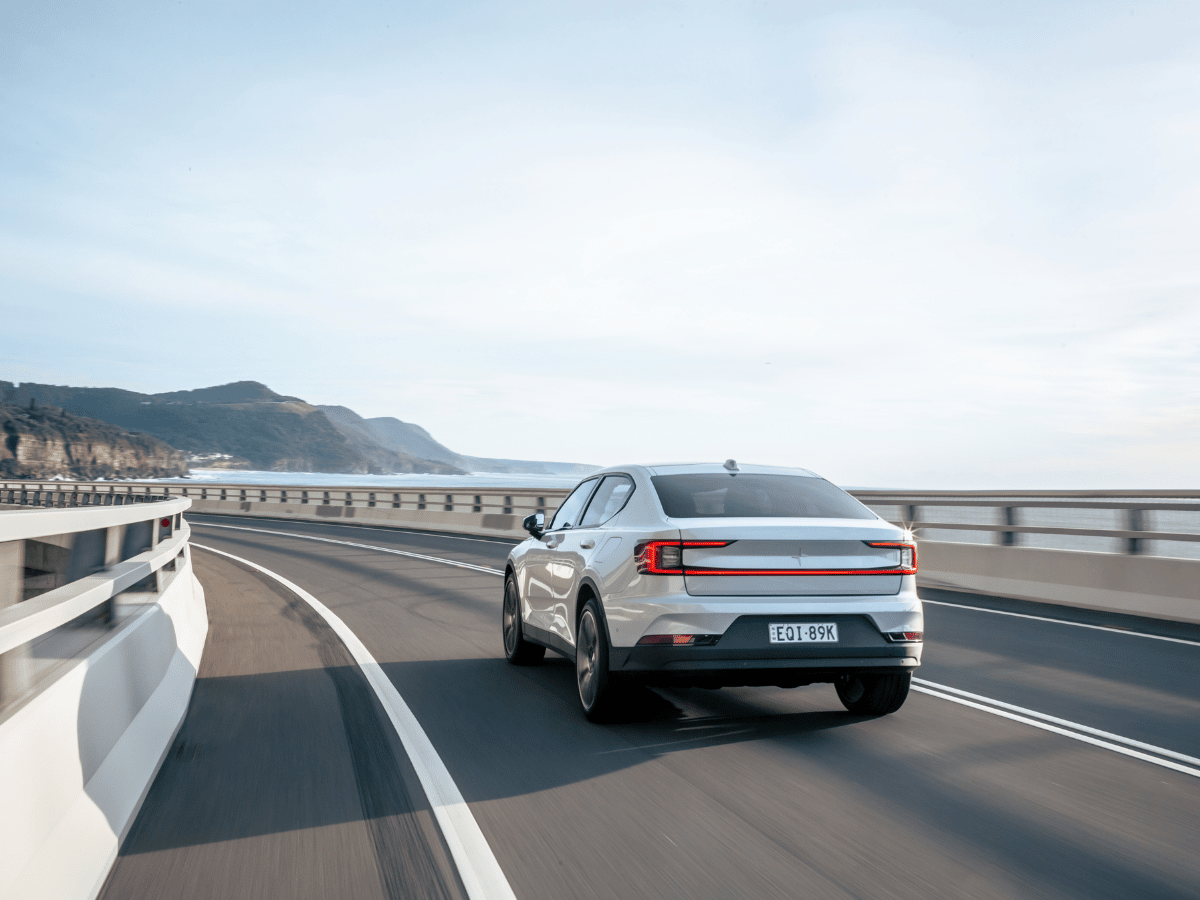 Getting Around
You might have heard that Hertz Australia is now renting out electric vehicles, such as the Polestar 2 and Tesla Model 3, Australia-wide. I've been interested in the idea of one day purchasing an EV for my family, but have never gotten behind the wheel of one myself, so hiring one out for a few days was the perfect chance to see whether I could in-fact make the switch before making the huge commitment to actually buying one. In fact, new research conducted by Hertz has revealed 65 per cent of Aussies want to 'try before they buy' when it comes to EVs.
According to the research, more than half (59 per cent) of Australian motorists said they would consider buying an EV as their next car, however, actual adoption rates remain low, with just 2 per cent of respondents stating they currently own an EV and fewer than 5 per cent have ever driven one. To me, those stats are completely understandable, as driving an EV for the first time can be quite anxiety-inducing; especially if you're like me and not particularly well-versed on critical foundational knowledge like how and where to charge and how to manage your driving range. Before picking up your Hertz electric hire car, I'd recommend making sure you read the explanatory links and guides Hertz sends you at least a couple of days prior.
For our mini green getaway, we picked up a Polestar 2 from the Hertz desk at Melbourne Airport and drove it around for three days up and down the Great Ocean Road. I was surprised to find what a pleasure driving the Swedish brand EV was and it proved to have plenty of power with hardly any sound, compared to the petrol-powered Mazda CX-9 I usually drive.
RELATED: 2024 Polestar 3 Revealed, Tesla Rivalling Specs Detailed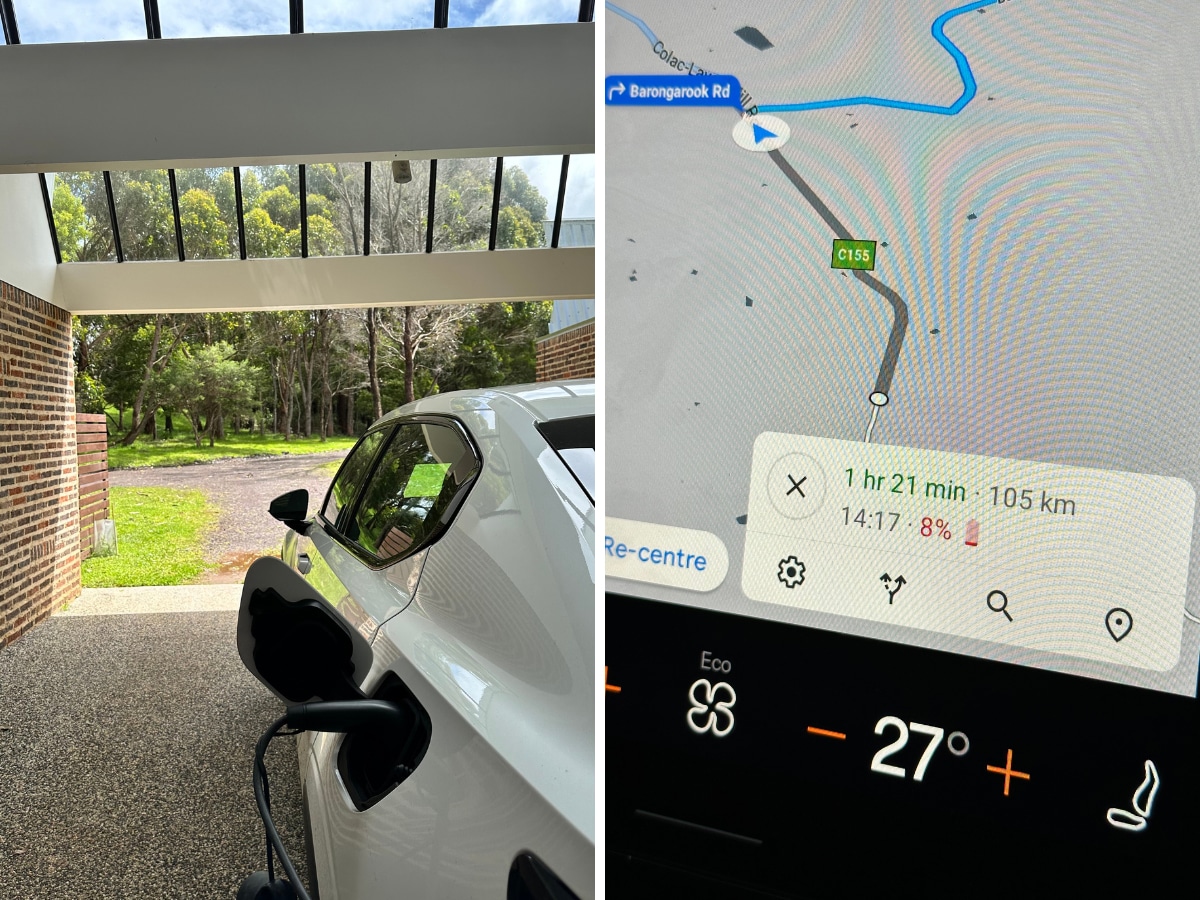 Charging Plan
One important difference with driving an EV on a long road trip is that forward planning is a must. You simply can't afford to just meander along and look for the nearest petrol station when the petrol light comes on, because unfortunately the infrastructure for charging stations, especially outside of metropolitan areas, hasn't quite caught up yet.
---
Featured Video from Man of Many
---
The Polestar 2 has a rough battery range of about 480km and our accomodation was around 233 km away from the airport, with the nearest charging station 153 km away from the lodge we were staying at. Whether or not you're inherently good at maths, you definitely will need to whip out your calculator and take some notes when planning a long drive with an EV, taking the nearest compatible charging station into consideration.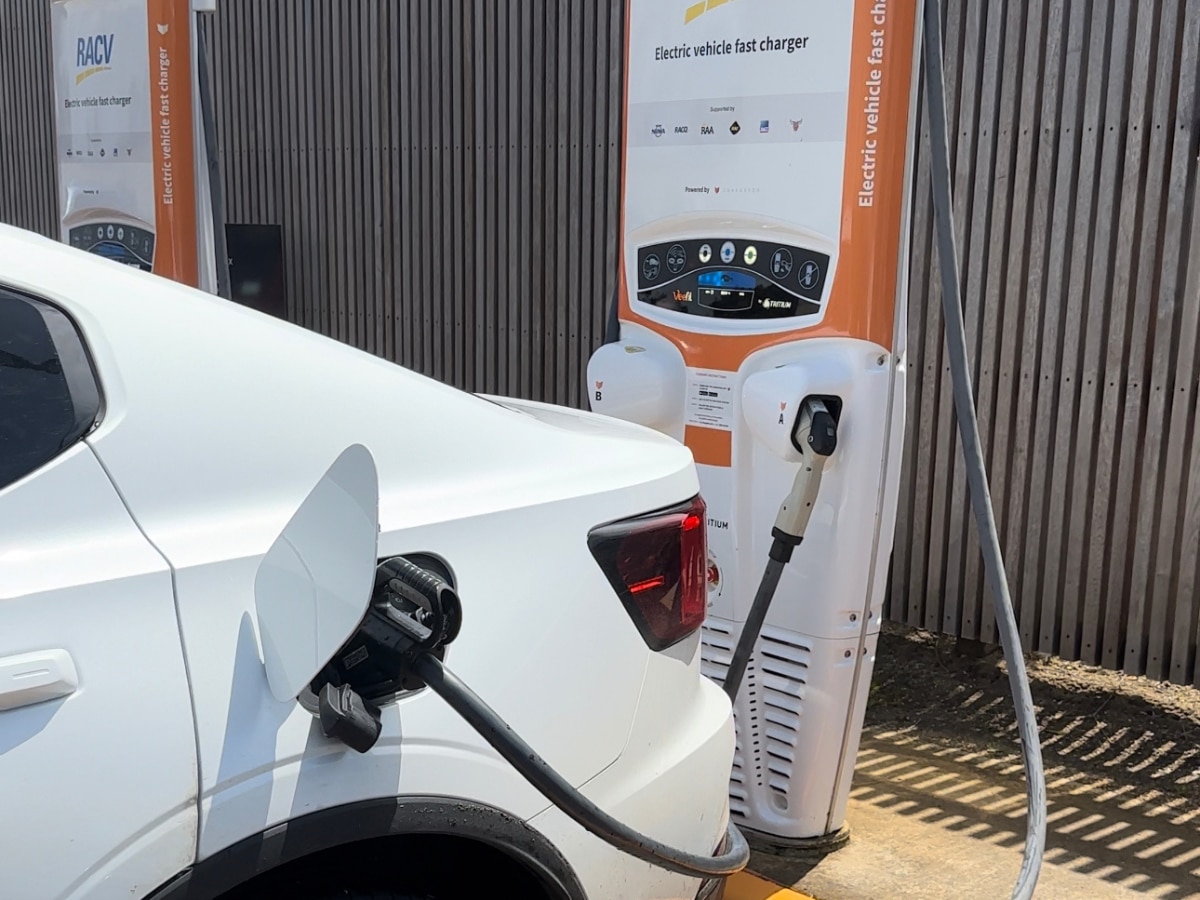 The Hertz Polestar 2 came with a tap n pay card for the Evie and Chargefox networks and the built-in Google Maps shows you where the nearest charging stations are to drive to. It also shows you how much battery you'll have left when you arrive at your intended destination.
While it does require a bit of extra planning and forethought, you definitely felt less guilty about the hundreds of litres of petrol you're usually burning on a long road trip, with both Evie and Chargefox chargers providing 100 per cent green energy. It's much lighter on the hip pocket too, with a charge from 10 per cent to 90 per cent costing me around AUD$40.
The Hertz Polestar 2 also comes with an AC wall charger, so if you have access to a power-point where you're parking your car, you can charge your car overnight. It's worth noting, the wall charge is much slower than the public ultra-fast charging stations, charging at around two per cent to five per cent an hour when I plugged it in overnight.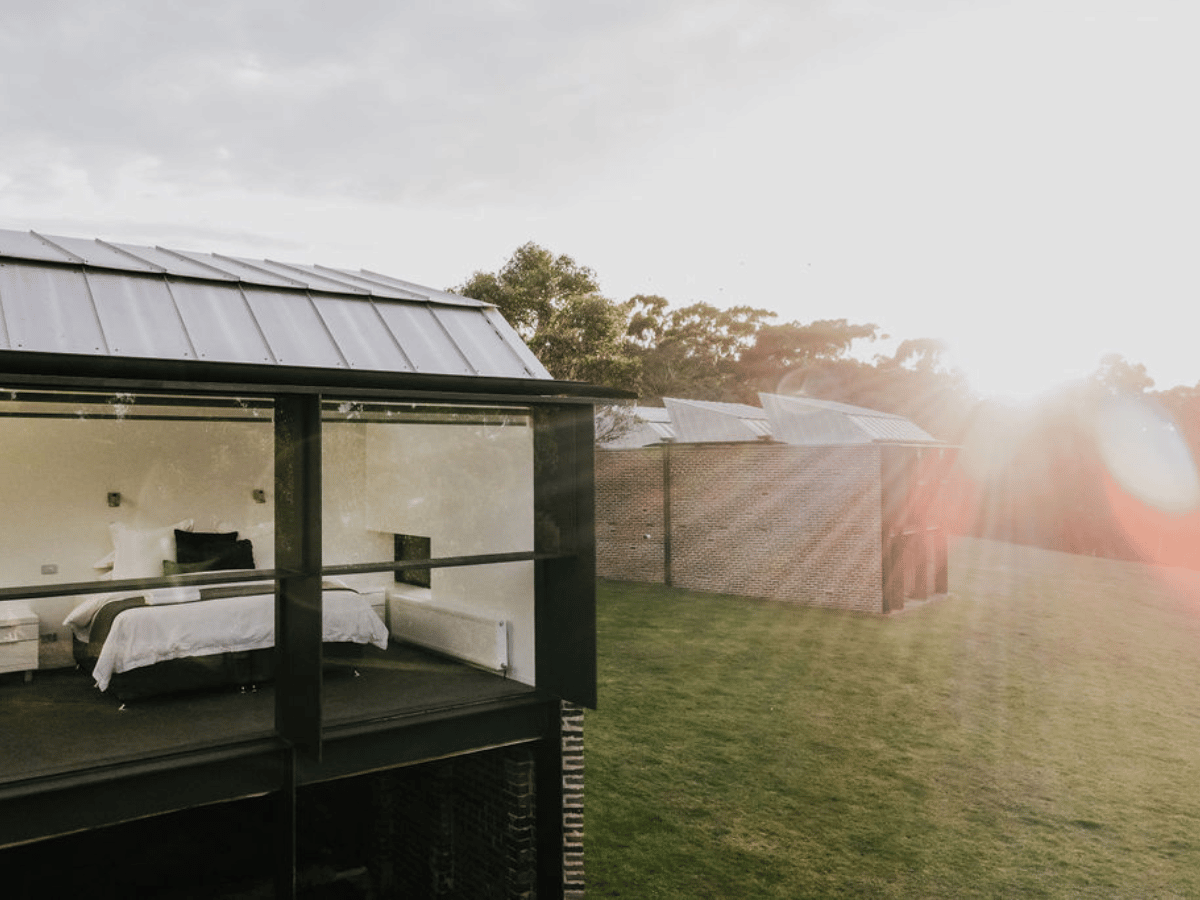 Where We Stayed
Much to my surprise, you don't need to sacrifice comfort and luxury when travelling green. We stayed at the award-winning eco-luxury Alkina Lodges in Wattle Hill and I was literally flawed with awe at every room we entered. The minimalist aesthetic lodges were designed by internationally renowned Australian architects Glenn Murcutt and Wendy Lewin with the philosophy to 'touch the earth lightly', utilising solar and wind power to supply all energy needs.
The stunning property includes three self-contained lodges, nestled away down an unsealed track on the fringes of the Great Otway National Park. We stayed in the beautiful four-bedroom, Lodge 2, which features a stunningly designed kitchen and living space, an ensuite you'd normally only see in your dreams and a master bedroom with large floor-to-ceiling windows, so you literally wake up to the beautiful frame of open wilderness and mobs of Australian wildlife.
There's been a noticeable surge in the popularity of off-grid, completely remote, eco-accommodation in recent times and I can see why. They offer a high-end luxury space to simply unwind and unplug in some of the most beautiful places in Australia, all while leaving a minimal carbon footprint.
Sustainable Family-Friendly Activities
Safe to say we did a lot of driving up and down the rugged Australian coast during our father-son eco getaway. One thing that would've been the highlight of my eight-year-old's trip wasn't the sweeping landscapes or breathtaking views, but the stop we made in the coastal town of Lorne at a completely off-grid adventure park.
The Great Ocean Road's Live Wire Park is home to some of the largest high ropes courses in the world and one incredible treetop zip-line and in recent years has won the Victorian Tourism Awards for Best New Tourism Business in Victoria. The park has been thoughtfully designed to have a minimal impact on the environment with the entire business fuelled by solar power, paired with all water being collected, used and treated on-site.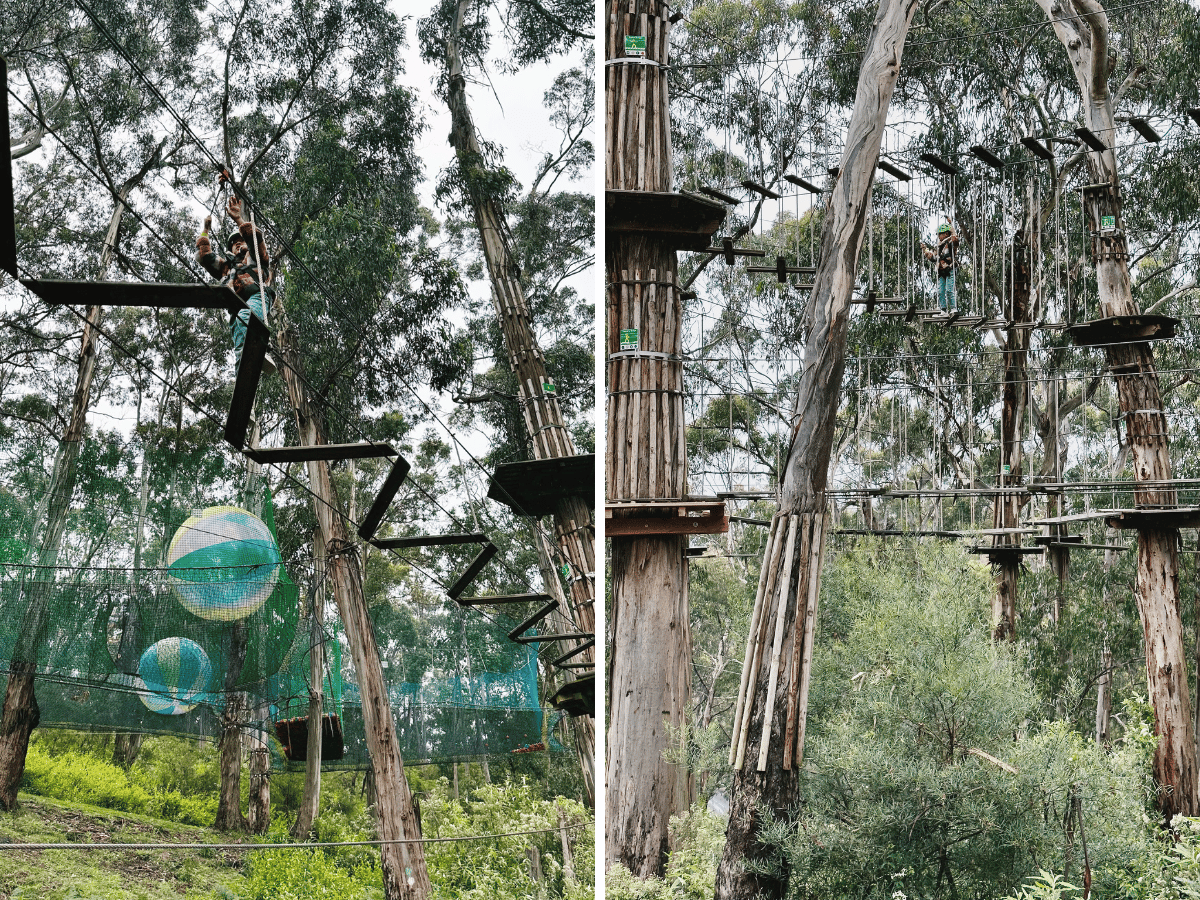 The park offers adrenaline-pumping experiences for all ages with admission starting at AUD$22 for adults and AUD$20 for kids, which gives you access to the family-friendly Canopy Circuit and Spring Circuit, featuring a five zone elevated trampolining net park and ball pit suspended amongst the native Blue Gums. If you want to have a go at the high ropes courses or the electric shockwave zipline, there's an added fee on top.
We opted for the mid-intensity Short Circuit, which features a range of kid-friendly obstacle courses and suspended treetop trails, but of course for the more daring, there's the Super Circuit, with 53 mid-air trails, suspended bridges, tree scaling activities and an electrifying tarzan swing.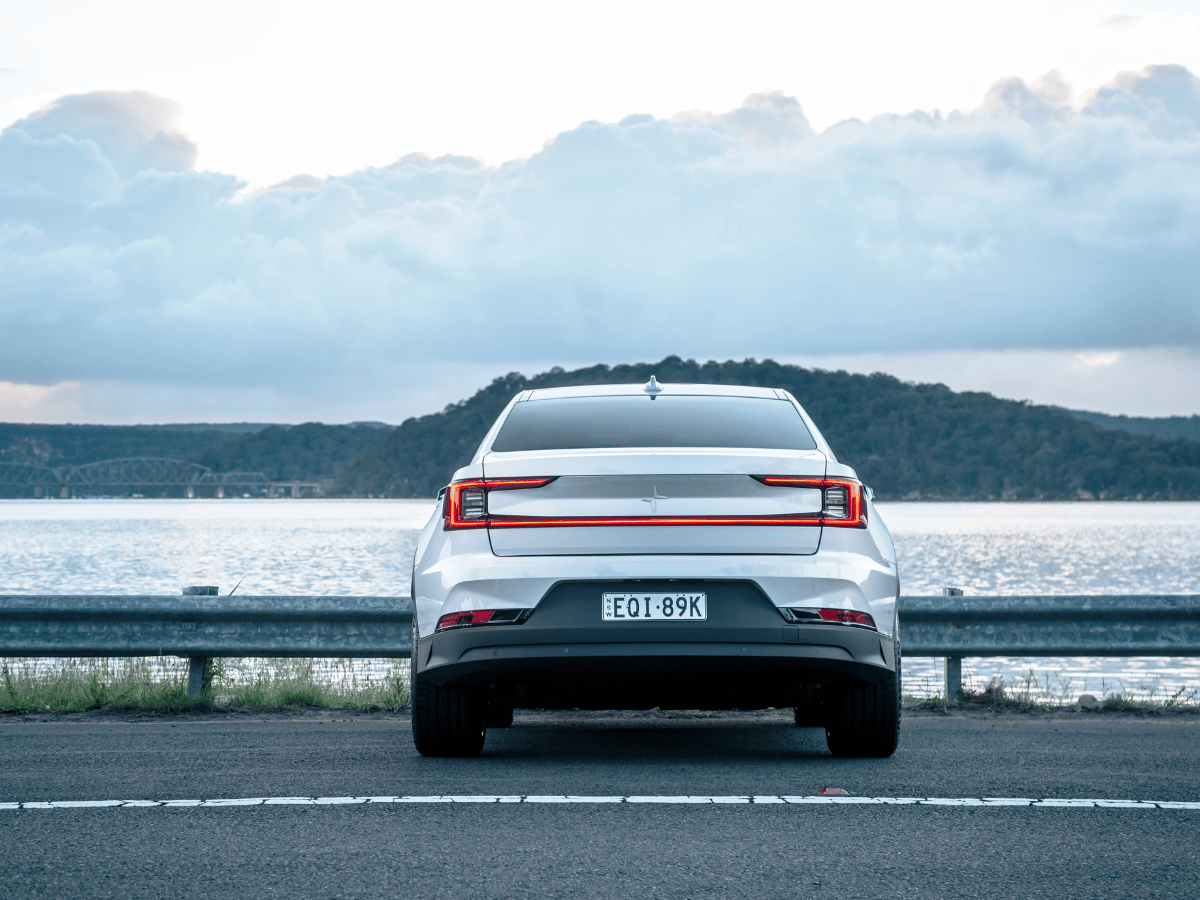 The Bottom Line
All in all, effortless luxury and sustainable travel can coexist and at the same time allow space for deep connection with Australia's culture, community and environment, without dumping an excess of emissions or contributing to the decay of the natural environments we visit. While it does take a little extra forethought than most are used to when planning a holiday, the small steps and tiny differences we make towards greener travel definitely go a long way.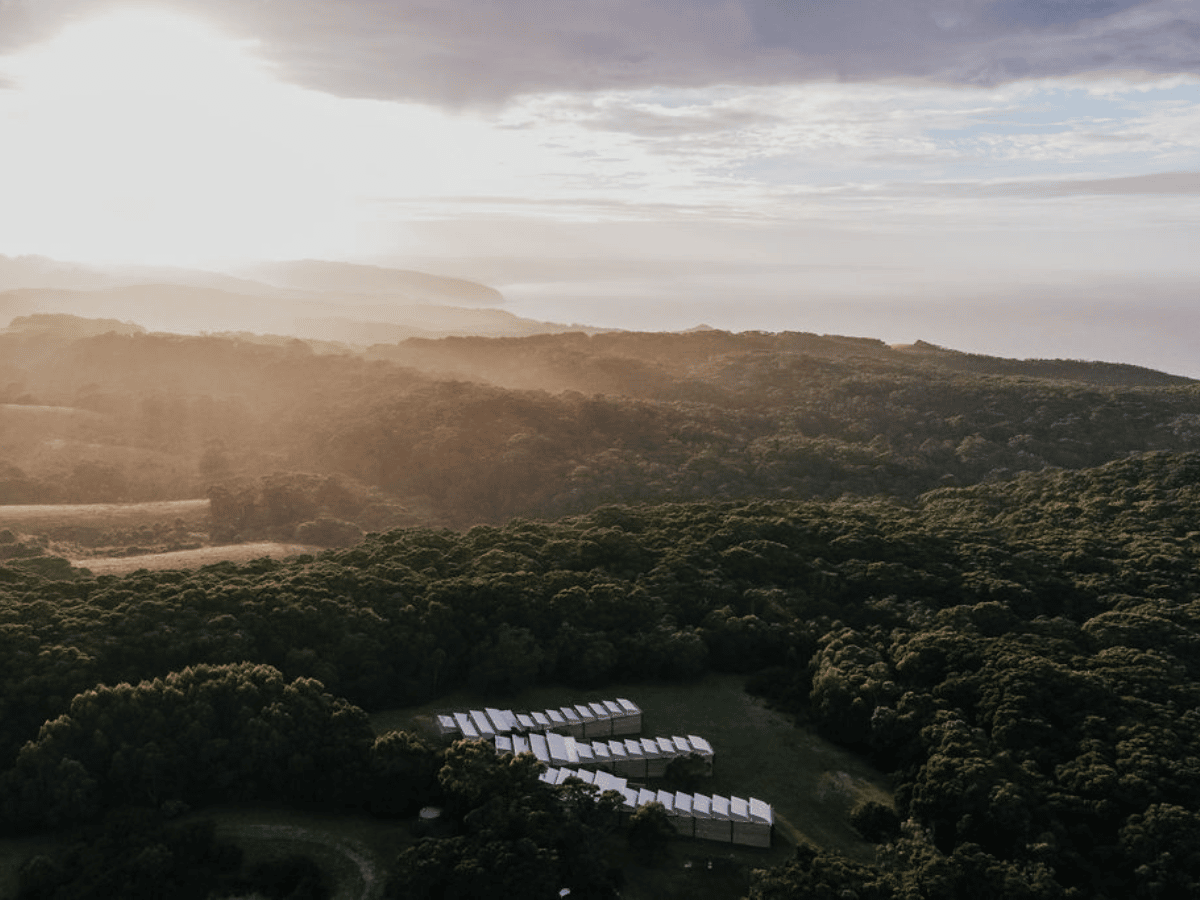 ---
Featured Video from Man of Many