Newron EV-1 is the Ultra-Rare Electric Motorcycle Made From Real Wood
French company Newron Motors has announced that their electric motorcycle, the EV-1, is available for pre-order, but here's the catch: there are only 12 of these beauties. Newron Motors debuted a prototype of their electric motorcycle last year, and they made quite a stir. Unlike most other electric motorcycles that were trying to tie into existing designs, Newron chose to create a unique look.
You'll also like:
Sub $9,000 Indian Motorcycle Scout Bobber Sixty is a Customisable Brute
Harley-Davidson's Fat Boy is Still a Terminator on the Road
Gulf Liveried Ducati 750SS Cafe Racer Lives Up to Its Colours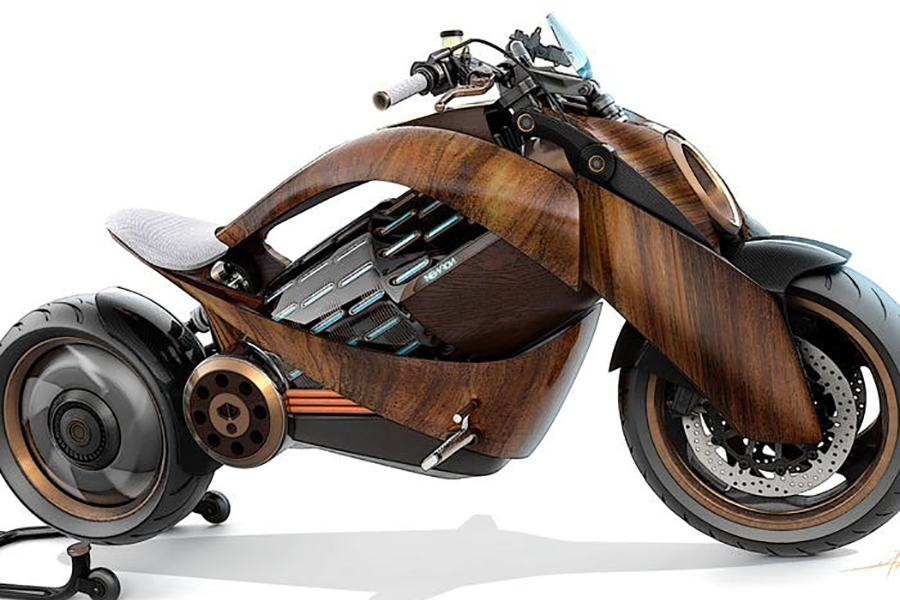 The base of that look is the battery pack, which makes up almost the entire body of the motorcycle. The cylindrical shape is aesthetically pleasing and gives the bike the feeling of actually being a rocket (bringing new meaning to the term "crotch rocket"). Surrounding the battery are curved panels that leave the majority of the battery visible but add a nice visual touch as well as providing a place for the seat and the dash. The panels are also unique in that they are done in different woods—ebony, oak, red cedar, and white ash.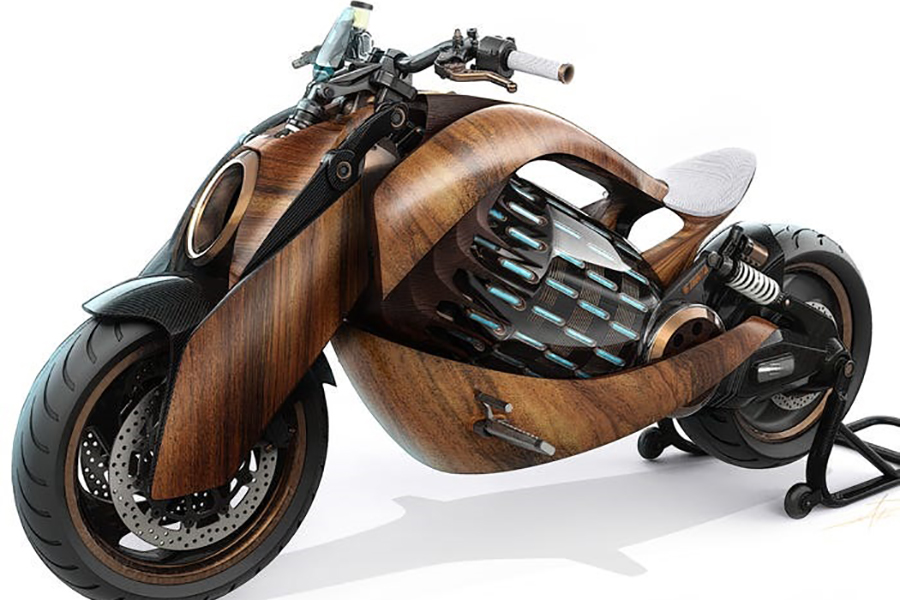 The battery feeds power to a 75 kW PMAC engine that can produce 240 Nm of torque. With that engine, the bike can go from 0 to 62 miles per hour in less than 3 seconds. Top speed is electronically controlled at 137 miles per hour. The battery has a city range of up to 186 miles, while on the highway it provides 136 miles. Using the onboard 3 kWh charger, the battery is completely recharged in about 5 hours, but you can also use the CCS fast-charging plug ad get an 80 per cent charge in about 40 minutes from a DC charge station. The EV-1 also has a multi-level regenerative ABS braking system that recaptures some lost energy.
The bike comes with onboard navigation, WiFi connectivity, and Bluetooth—all accessible through your smartphone. You can also keep up to date on the bike's performance using the app. Production is slated to be finished in 2021. You can reserve yours now for a down payment. The full cost of the bike is just over $65,000.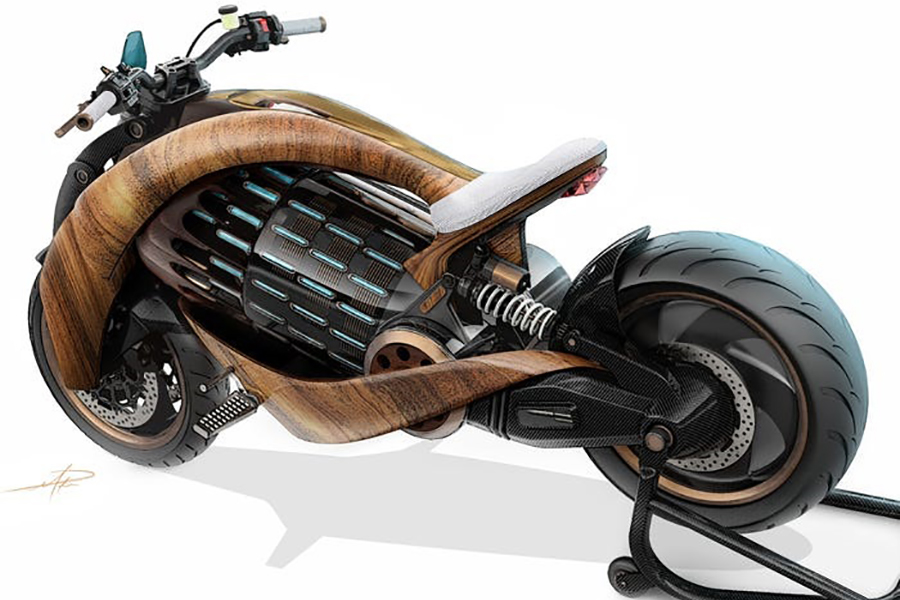 You'll also like:
Sub $9,000 Indian Motorcycle Scout Bobber Sixty is a Customisable Brute
Harley-Davidson's Fat Boy is Still a Terminator on the Road
The NASA Motorcycle is Truly Out of This World