If you love watches and live anywhere close to Melbourne, we have some very exciting news to bring you. Already a smash hit around the globe, IWC's interactive touring exhibition—aka The Big Pilot Roadshow—is rolling into Federation Square from 17 to 20 February 2022. It's open to the public and there's no invitation required, so carve a chunk of time out of your calendar because this is something you won't want to miss. Far more than a deep dive, it delivers an immersive experience that takes you from the Big Pilot's unique history up to the present day. All sorts of glorious models will be on display and you can also follow the action online through #IWCONTOUR.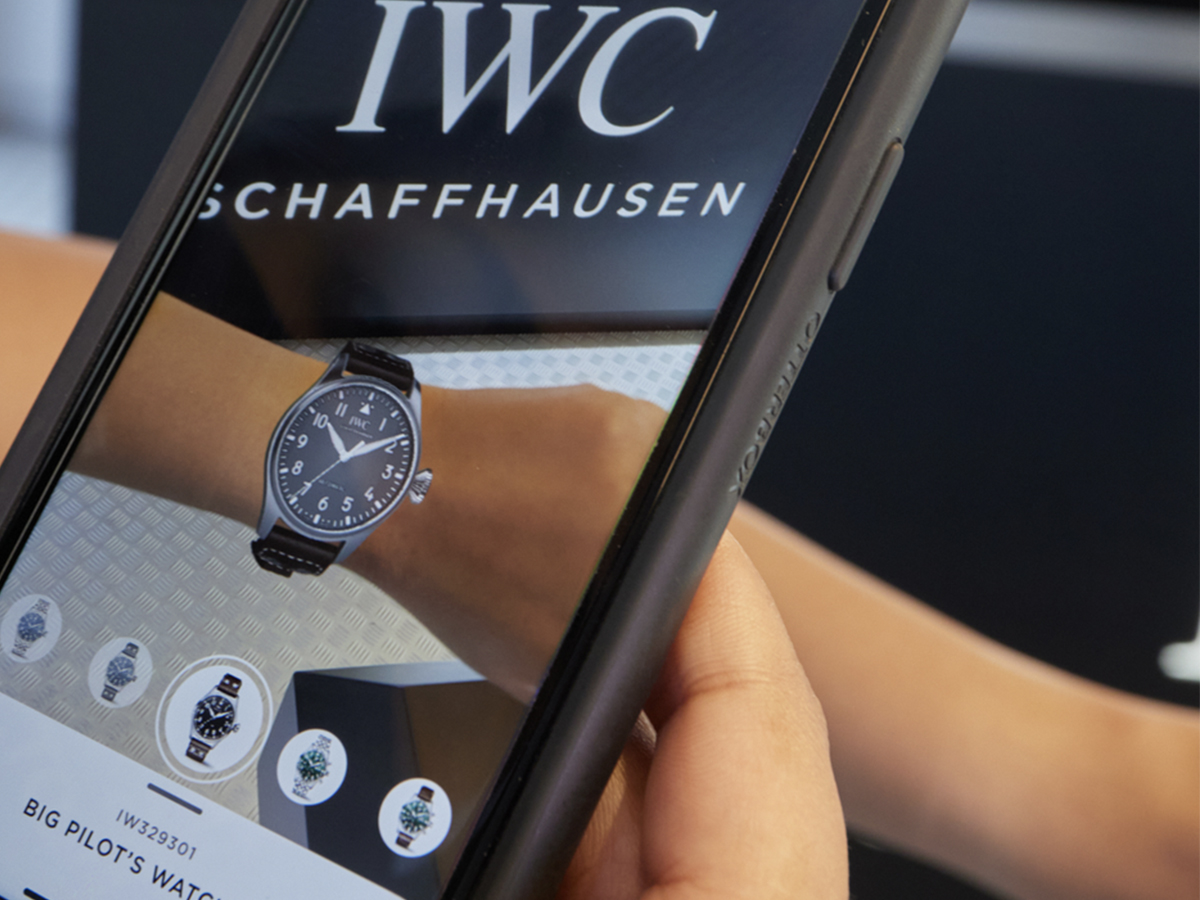 IWC Big Pilot
Amongst passionate watch enthusiasts and collectors, IWC needs no introduction. Founded in Switzerland by an American watchmaker, the luxury manufacturer has been churning out functional complications and legendary timepieces for over 150 years. They're known as absolute pioneers when it comes to advanced materials like titanium and ceramics, a reputation that guides them to this day. "Form follows function" remains a founding principle and it's resulted in a range of absolutely stellar timepieces, most of which eschew superfluous (i.e. gimmicky) detail in favour of brilliant performance and a minimalist design language.
That brings us to one of IWC's signature calling cards, better known as the Big Pilot. A culmination of everything the brand represents, this line didn't arrive in 2002 as much as it did smash in the door with a sledgehammer. Each model takes classic aviation watches into modern terrain by way of advanced mechanics and materials, all whilst staying true to its historic underpinnings. The range has evolved well past its origins in the time since it was first introduced and is now regarded as an enduring cultural icon.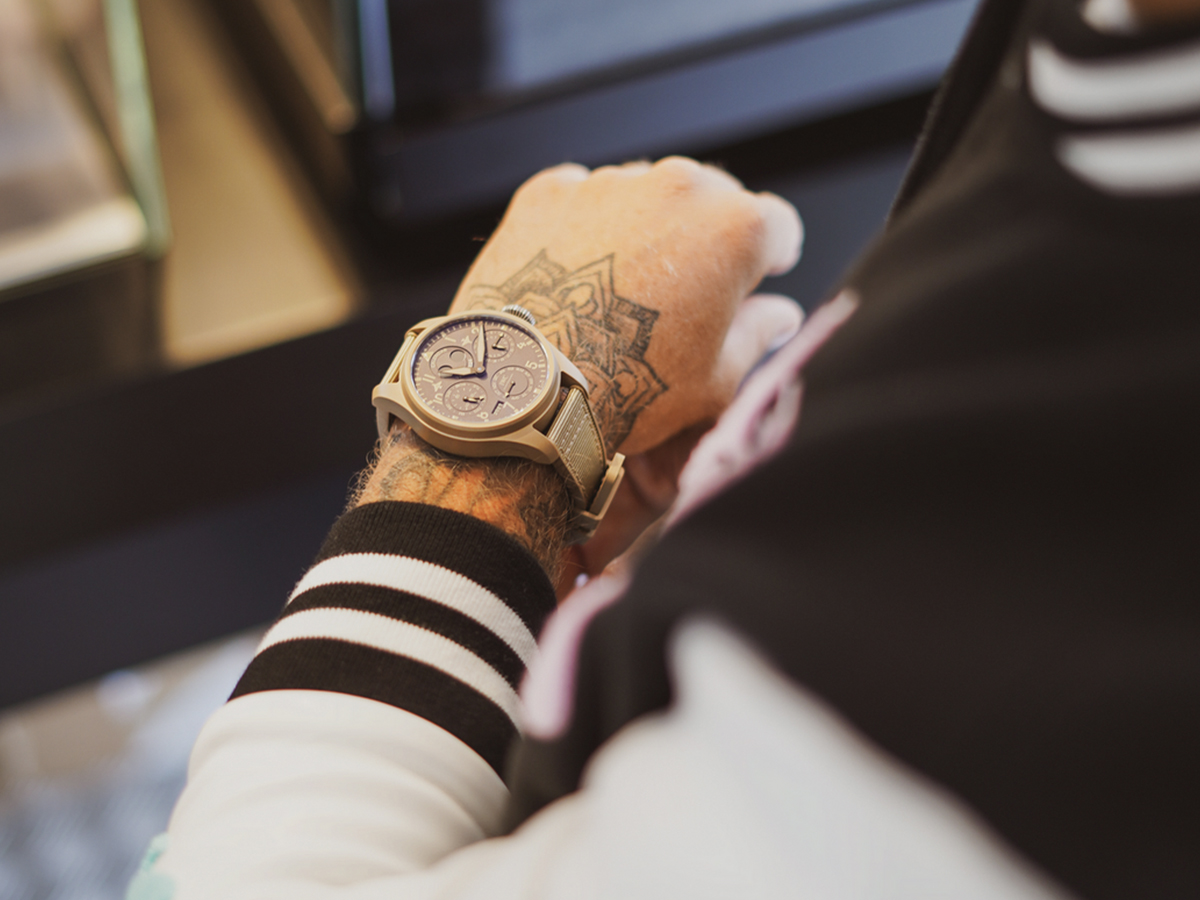 The Big Pilot Roadshow
As glorious as it may appear on a computer screen, IWC's Big Pilot simply begs to be experienced in person. That's exactly why the Swiss luxury brand took their legendary aviation watch on the road back in July of 2021. What started in Edinburgh continued across Europe and then into the USA and Asia and is now making its way down under. This is a first-of-its-kind event for Australia and it's open to the public with no invitation necessary. The show runs in Federation Square from 17 to 20 February 2022 with opening times outlined below:
Thursday 17th & Friday 18th February 2022: 12:00 noon – 5:00PM
Saturday 19th & Sunday 20th February 2022: 12:00 noon – 8:00PM
Crafted in the mould of a giant industrial shipping container, IWC's high-tech booth makes for the perfect venue. A vivid story unfolds within this domain, tracing the Big Pilot as it went from a functional aviation watch to a vital cultural force across various mediums and industries. Bringing that history to life is a wide-ranging showcase of Big Pilot's Watches, including historical models, the newest family members (Watch 43 and Pilot's Watch Chronograph 41), and limited-edition pieces.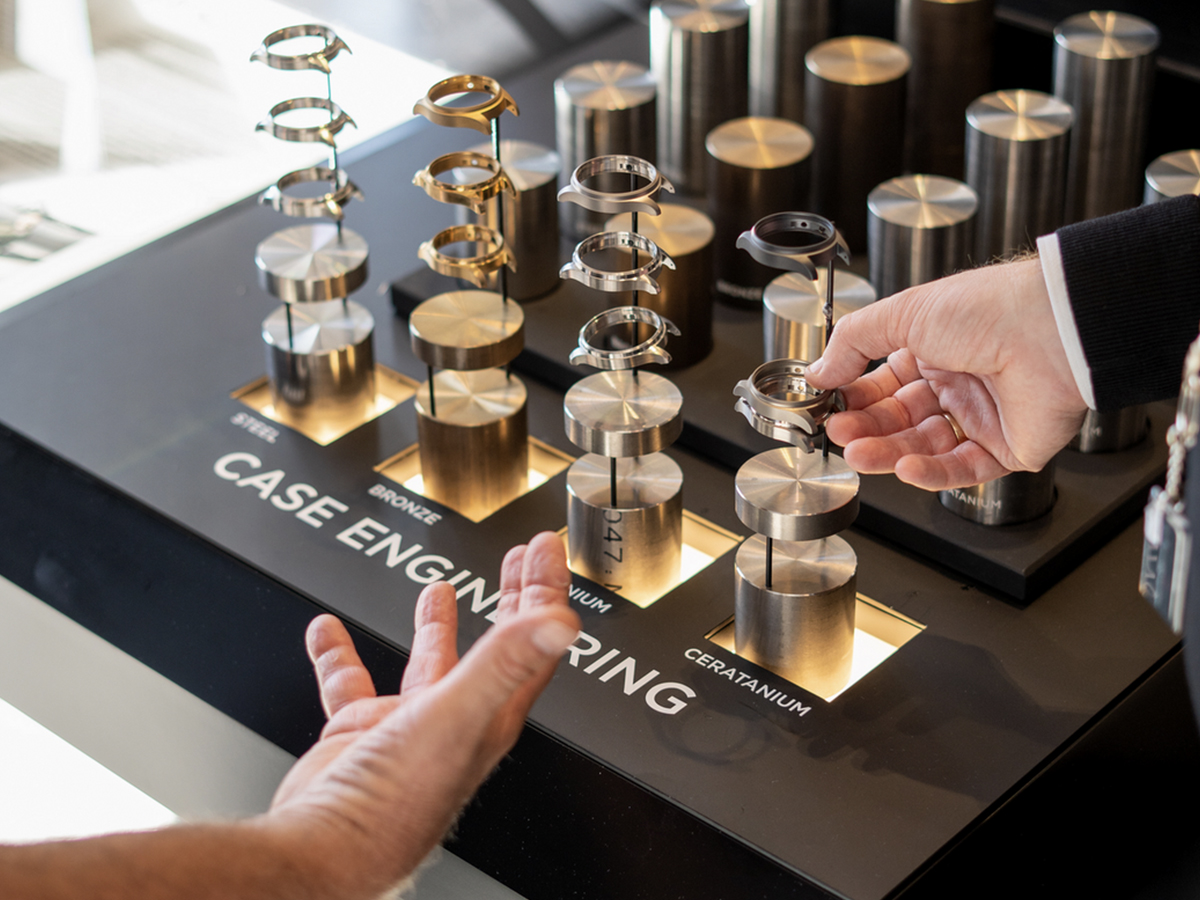 But wait, there's more. As part of the exhibition, a vivid 'creator wall' will showcase six short videos about living legends and their relationship to the Big Pilot. Global Formula One champion (and brand ambassador) Lewis Hamilton will feature prominently alongside Aussie Olympian Emma McKeon, singer-songwriter Guy Sebastian, and other well-known names. Each video will follow the individual on their path to success and share how the Big Pilot's Watch was part of their journey.
As an extension of the event, IWC have also created the "Out of the Box" campaign, which exhibits The Big Pilot 43 in a series of 3D-painted murals and digital screens. Depicting the watch in all its bold and modern glory, the moving exhibition will arrive in different cities over the course of several weeks. Destinations include the following places:
1 Swanston Street, Melbourne (Screen): 7th – 20th February 2022
Corner Collins St & Elizabeth St, Melbourne (Mural): 24th January – 7th March 2022
Bourke Street, Melbourne (Screen): 7th – 27th February 2022
Gould St Bondi, Sydney (Mural): 7th February – 20th March 2022
Taylor Square, Sydney (static with extension): 14th February – 20th March 2022
Of course, there's no beating the main event, which goes down in Melbourne's Federation Square from 17 to 20 February 2022. Again, this event is open to the public and there's no invitation necessary, so mark your calendar and drop on in for an immersive horological experience. You can also follow the action online through #IWCONTOUR. And should you attend in person, we'll see you there!