Apple MacBook Air M2 Unveiled: Bigger and Better
While the changes on the surface are never extreme with Apple, the new M2 powered MacBook Air poses one clear question for buyers – "Why would you consider buying a MacBook Pro?" With everything that's changed underneath the skin on the new MacBook Air, it's a serious question that buyers will have to deal with, however, we're breaking down everything you need to know about the new 2022 MacBook Air below to help you with your decision. Think a thinner design, more performance, larger 13.6-inch Liquid Retina display, 1080p FaceTime HD camera, a four-speaker sound system, and up to 18 hours of battery life.
"We're so excited to bring our new M2 chip to the world's two most popular laptops – the MacBook Air and 13-inch MacBook Pro… Redesigned around M2, MacBook Air is thinner, lighter and faster with a bigger display, better camera and all-day battery life, in four beautiful finishes. Only with Apple silicon can you build such a thin and light notebook with a fanless design, and this combination of performance and capabilities," said Greg Joswiak, Apple's senior vice president of Worldwide Marketing.
Related: Can't get enough Apple? Check out all our Apple news right here.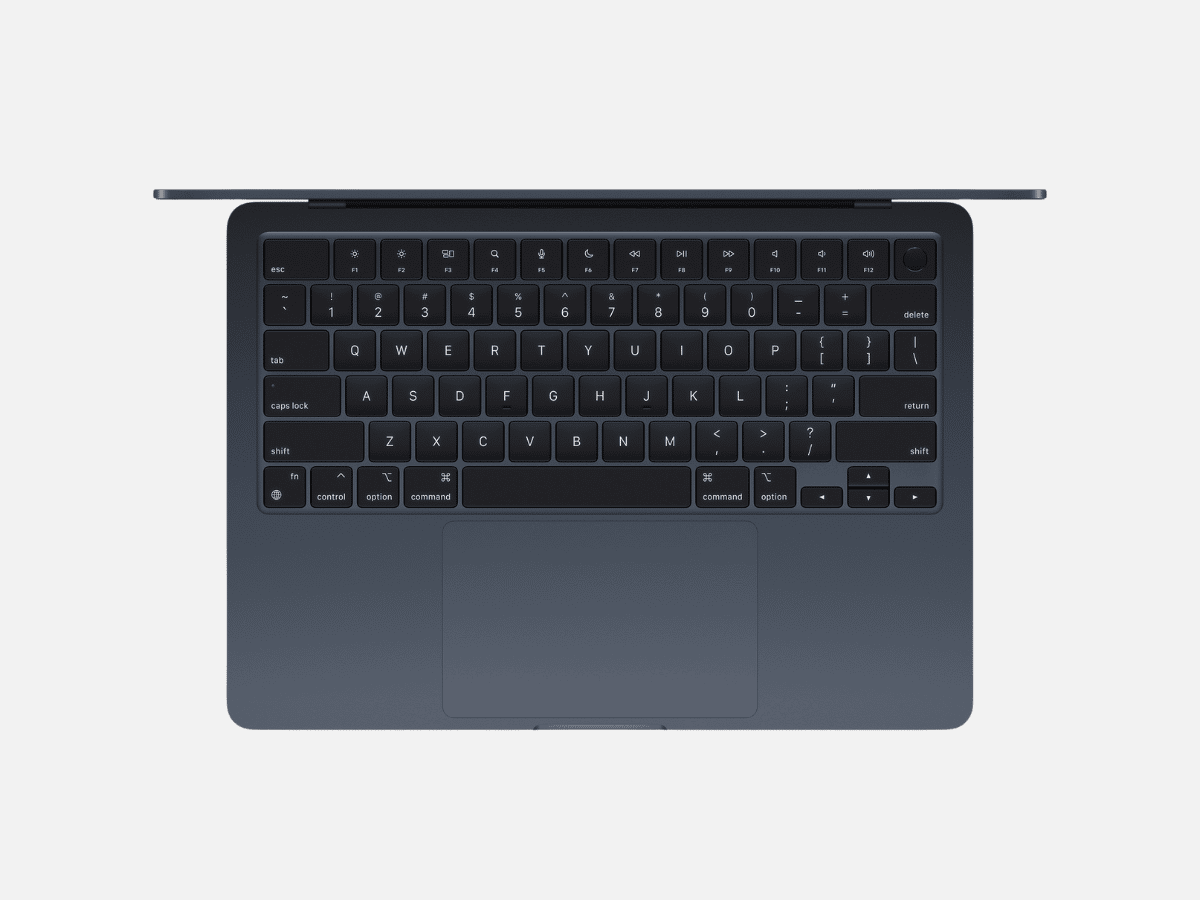 New M2 Processor
It seems like it was only yesterday that we were covering the unveiling of Apple's new M1 chip – oh how time flies in the tech world. With the introduction of the new M2 chip into the MacBook Air, we get an 8-core CPU with better performance and efficiency cores, along with Apple's next-generation GPU, which now has up to 10 cores – two more than the M1. Apple provided some benchmarks of their own alongside the release of the new chip to preview its performance.
Editing complex timelines in Final Cut Pro is nearly 40 per cent faster than the previous-generation M1.
Applying filters and effects in apps like Adobe Photoshop is up to 20 per cent faster than M1.
Up to 18 hours of video playback.
In case your workloads involve high volumes of 3D image processing and 4K or 8K video editing then you'll love the 100GB/s of unified memory bandwidth and up to 24GB of fast unified memory. We'll get our hands on an M2 powered model in the future to bench test how this M2 chip stacks up to the M1 in the real world.
Related: Apple iPad Air Packs a Flagship Level Punch for Under $1,000.
New MacBook Air Design and Display
Design
It's called the MacBook Air for a reason and every angle of the new design appears thinner than before – and that's because it is. Measuring 11.3 mm thin and weighing 1.24 kilograms (2.7 pounds), it's one of the lightest all-aluminium unibody enclosure laptops money can buy, that being said, it still can't compete with the ultralight carbon-fibre Windows-based laptops.
---
Featured Video from Man of Many
---
In addition to silver and space grey, MacBook Air is now available in two new finishes – midnight and starlight.
We find it rather confusing why Apple would bring back the MagSafe charger as it's still no match to the USB-C charging options on the market. They even rather ironically include a USB-C to MagSafe adaptor cable with the Air so you can use a USB-C charger to power the laptop… why not just make it strictly USB-C? MacBook Air also features two Thunderbolt ports for connecting a variety of accessories and we love the fact they've kept the 3.5-mm audio jack with support for high-impedance headphones.
Display
Screen-to-body ratios have been increased alongside the new 13.6-inch Liquid Retina display. The screen itself offers 500 nits of brightness (25 per cent brighter than before) but we'll still have to test if that's usable for working in bright rooms. In addition, the new display now supports 1 billion colours, so photos, movies, and even your favourite NFTs look amazing.
Related: New iOS 16 Features You Need to Know About.

New FaceTime HD Camera and Four-Speaker Sound
We all saw that hilarious iPhone mount that replaces your webcam with your iPhone's camera unit, however, Apple didn't completely embarrass themselves. They've gone ahead and finally upgraded the front camera on the laptop for decent 1080p resolution, bringing it to the level we find in most other laptops. The processing power of the M2 chip will hardly have its work cut out making these images look good, but it's nice to have alongside a camera that produces twice the resolution and low-light performance of the previous generation.
The four-speaker sound system shown in the video above will please a lot of buyers who previously had to deal with a subpar performance from the thin laptop. A three-mic array captures clean audio using advanced beamforming algorithms. MacBook Air also supports immersive Spatial Audio for music and movies with Dolby Atmos.
Related: Apple's iPhone SE Just Copped a Massive Upgrade for Budget Ballers.

Pricing and Availability of the New Macbook Air
Pricing for the new MacBook Air with M2 starts at $1,899 AUD (or $1,749 AUD for education). They will be available to order from July 2022 via the link below. A number of accessories are also available with the device, including;
30W USB-C Power Adapter – $59 AUD
35W Dual USB-C Port Power Adapter – $89 AUD
67W USB-C Power Adapter – $89 AUD
World Travel Adapter Kit – $49 AUD
The new Apple MacBook Air will deliver fast-charging capabilities for the first time, so we highly recommend picking up the 67w USB-C adaptor above if you don't have one already. This will offer charging up to 50 per cent in 30 minutes.
You'll also like:
The Powerful New Apple Item Confusing the Internet
RIP Apple iPod: You Walked So Smartphones Could Run
Report Claims Apple Made $9 Billion Removing Accessories with New iPhones
---
Featured Video from Man of Many