Buy this Bravo Ocean Tube Amplifier for just $55
It's time to take your audio setup to the next level with the Bravo Ocean Tube Amplifier, currently available on drop.com for the sweet price of US$55. Down from a lofty $120, this solid built Bravo tube amplifier is made out of solid aluminium, finished off with a sick cyan finish.
Thanks to its 12AU7 tubes, the Ocean produces a warm sound signature what can lighten up any track you play through it. Paired perfectly with the Sennheiser HD 650 headphones, darker headphones play to its strengths for a well-orchestrated combination. Plus thanks to the ubiquity of the 12AU7, tube rolling is an easy and affordable option.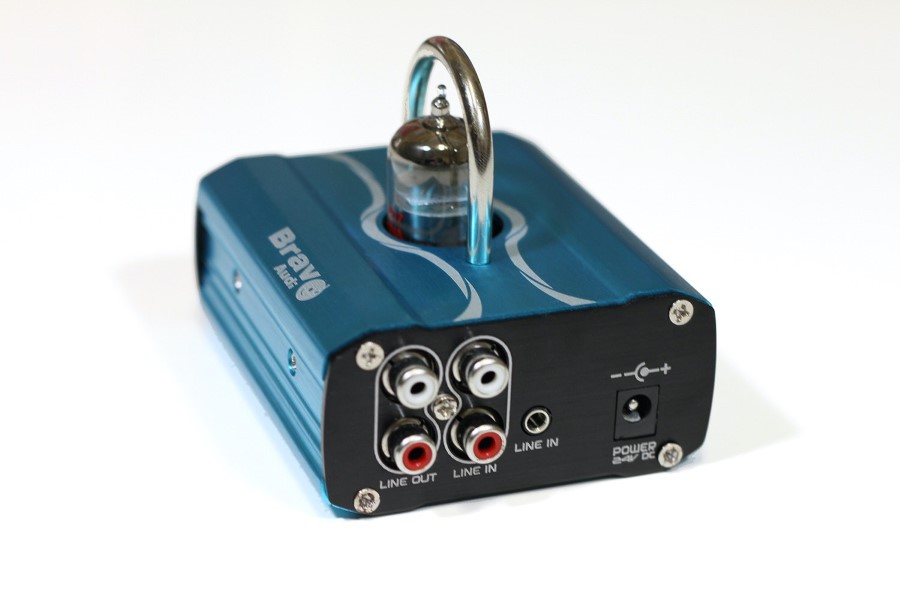 Able to put out 500mW of power, the Ocean can drive just about any pair of headphone from your Audio-Technica TH M50s to your Beyerdynamic DT889 600-ohm edition. Sporting RCA and 1/8-inch inputs, plus an RCA pre-amp output on the rear panel.
On the front, you'll find a simple on-off switch, a 1/4 and 1/8-inch headphone output and a volume knob. Whether as part of your hi-fi or office setup, the Bravo Ocean tube amp is sure to look almost as great as it sounds.
The Ocean tube amp from Bravo Audio does exactly what it says on the box – amplify your music to deliver that warm analogue sound. With basic construction, housing and packaging, costs are kept low without losing quality.
Head on over to Drop.com to transform your music listening experience.