Harman Kardon Neo is Portable and Affordable
Harman Kardon has a pretty good name for a reason, and just like so many other companies that have built solid reputations, you often pay a premium price for a premium product. Lately, Harman Kardon has been working on bringing their quality home speakers more into the portable and affordable range. The new Harman Kardon Neo accomplishes both with Bluetooth speaker that's smaller than a paperback novel and sells for around AUD$169.95
You'll also like:
14 Best Portable Bluetooth Speakers to Bring the Noise
Slab Audio Console Pairs '60s Style with Modern Sound
Sweat without Stress Wearing Sony's WF-SP800N Earbuds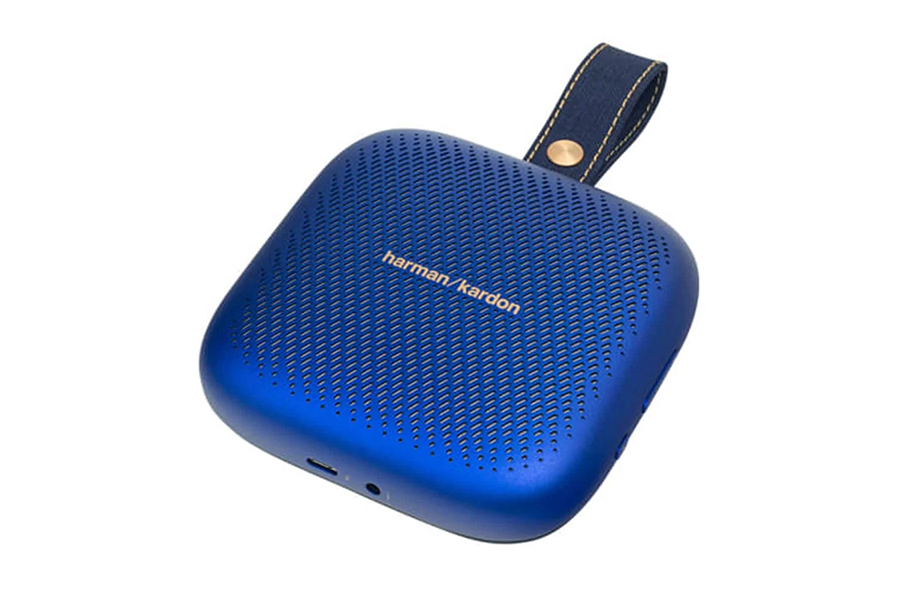 The Neo provides superior sound in a small package. The loop on the top of the case allows for the Neo to be attached to a bag or backpack strap, or even looped through your belt if you're into that. The durable nature of the speaker means that you won't have to worry about openly carrying the speaker—the front is made of metal and while the back may be plastic, it does come with a rubberised synthetic coating that helps protect the unit.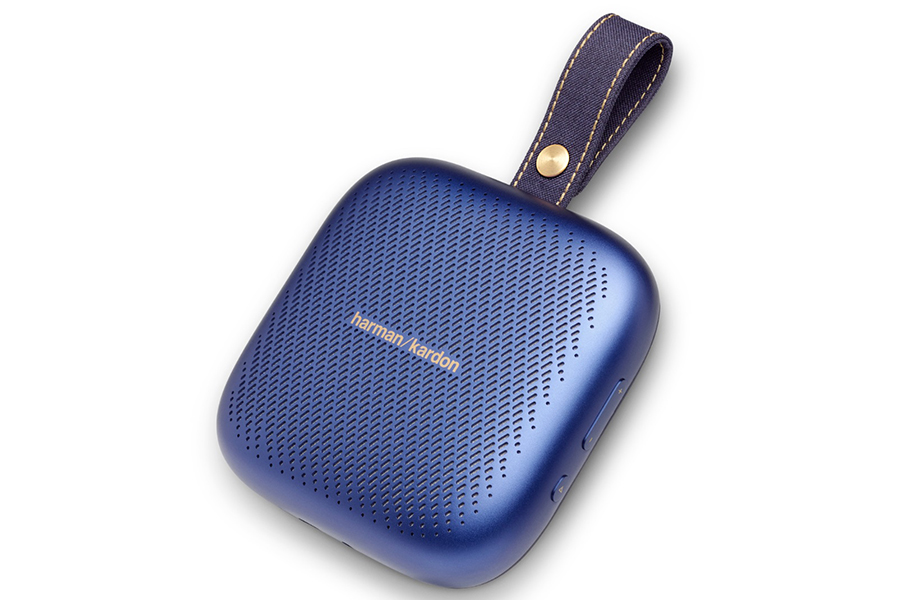 The Neo offers USB-C charging and features a 3.5mm line-in jack, but you'll most likely use the Bluetooth feature more than you would a hard line connection. The play/pause button, as well as the volume button, offer a tactile control. Once connected, you can even use the speaker as an extension of your phone, thanks to its built-in microphone. The speakerphone feature also offers an echo-cancelling function to make the phone calls even clearer. The speaker offers a 10-hour battery life, and it comes with an IPX7 waterproofing rating.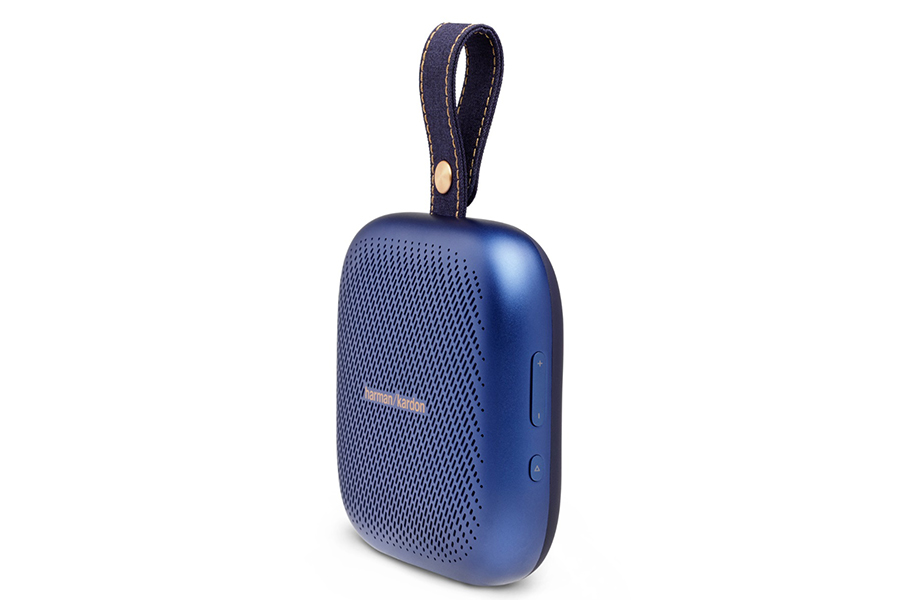 The beautiful simplicity of the Harman Kardon Neo makes it a speaker that you'll want to have with you, and that won't be a hassle to do so. You can easily transport it, it offers plenty of features, and the sound quality is excellent. And beyond all that, the price is just right, leaving you with plenty left over.
You'll also like:
14 Best Portable Bluetooth Speakers to Bring the Noise
Slab Audio Console Pairs '60s Style with Modern Sound
Sweat without Stress Wearing Sony's WF-SP800N Earbuds