Sennheiser Wireless GSP 670 Gaming Headset Creates Immersive Sound
For truly immersive gaming, it's not just about incredible graphics. You have to have the sound to go along with it. Sennheiser recognises that need, and has created a gaming headset that will rock your gaming world. The GSP 670 wireless headset gives you both excellent headphones and a broadcast-grade microphone.
To start with, you want comfort from your headset, and the GSP 670 fits the bill. The headset makes use of an adjustable solid metal hinge headband that couples with articulated speaker arms. Combined with ergonomically designed earcups, the headset sits nicely on your head and over your ears. Sennheiser is promising audiophile quality for the headset's performance, meaning that it has plenty of bass that doesn't compromise the mid- and high-range frequencies.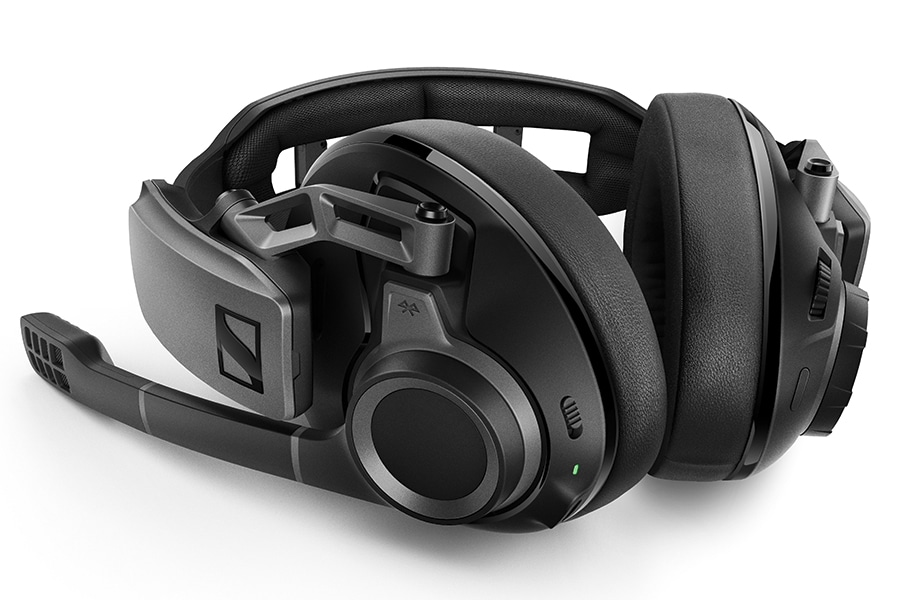 If you use the Sennheiser Gaming Suite, you'll be able to get 7.1 Surround Sound through the headset. The microphone also excels with its performance. It can play down ambient noise while also muting by simply lifting the arm. In addition, you can pair it with your phone and the headset will cut over automatically to the phone when a call comes in and then return seamlessly to the game.
The GSP 670 comes with over 20 hours of run time when using Bluetooth and 16 hours with a low-latency connection. Even if your battery is running low, you can continue playing even as you charge, or use the USB quick charge to get a full charge in just two hours.