It's remarkable how much bang for your buck Sennheiser's managed to squeeze into its new SPORT True Wireless earbuds. While continuing to maintain the outstanding sound quality that's become the brand's signature, these earbuds also offer an impressive collection of premium features, the likes of which you'd expect to see in significantly pricier personal audio options.
Designed to be your ultimate gym companion, the Sennheiser SPORT True Wireless earbuds deliver terrific audio performance that'll help you maintain the motivation needed to reach your workout goals. This is achieved through Sennheiser's German-designed TrueResponse transducer, an acoustic system powered by a 7mm driver that delivers full bass while maintaining clarity – you can really crank up the volume on these without your favourite track breaking out into distortion.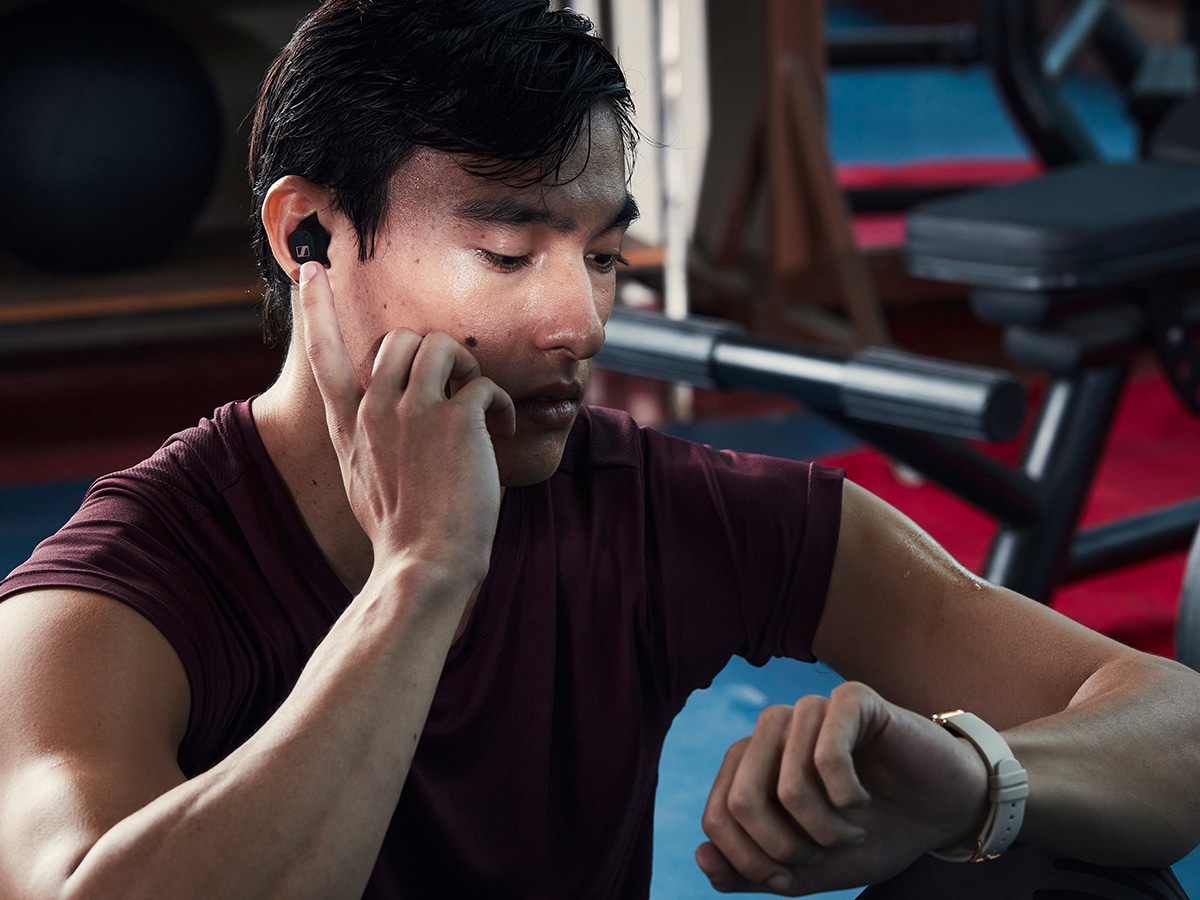 Tune It Up
Not only is Sennheiser's audio pedigree on full display here, these earbuds also give you the freedom to choose precisely what you want to hear during your next training session. Thanks to their open and closed ear adapters – interchangeable earbud attachments – and the accompanying Smart Control App's EQ setting options, these buds let you choose your level of immersion. Whether you want to remain aware of your surroundings with the open ear adapter and Aware EQ settings or you'd prefer to tune out the distractions and get lost in your own workout world by using the insulating closed ear adapter and Focus EQ settings, the Sennheiser SPORT True Wireless earbuds are up to the task.
But your options aren't limited to just the Aware and Focus EQ options. Dive into the Smart Control App and you'll find the option to make fully customisable presets via its Sound Check functionality, meaning you can tune and tinker with your listening experience until it's perfect for cranking out your favourite gym playlist.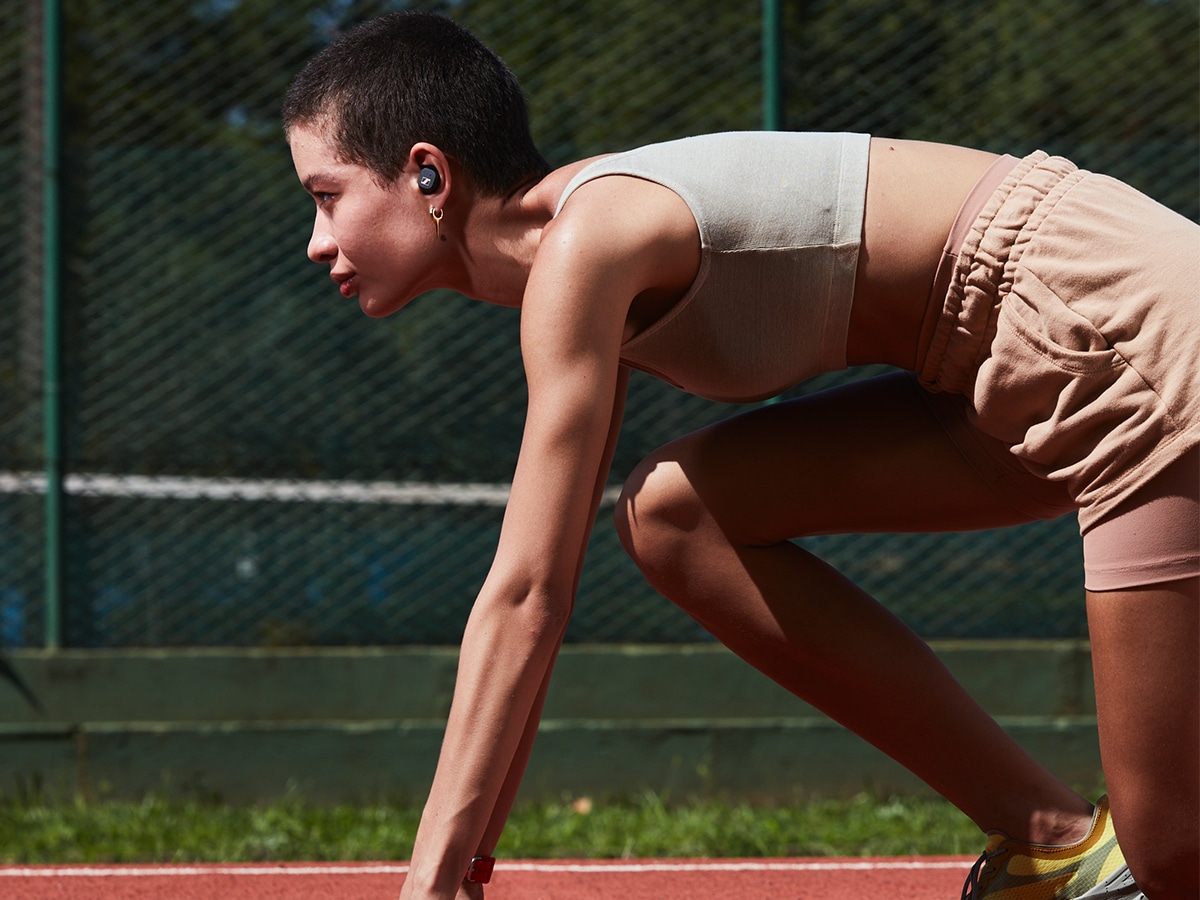 Fits Like a Glove
This premium yet flexible approach to sound would count for little if Sennheiser's new buds didn't offer comfort to match. Fortunately, this customisation approach extends to their ergonomic design as well, with the SPORT True Wireless earbuds including ear adapters in three different sizes, while the ear fins that help to hold the buds securely in place come in four.
Comfort is an important factor in any earbud purchase, but even more so when you could potentially be wearing them for up to nine hours. That's how much charge these buds can carry, with twice that amount again in the sleek carrying case. If that isn't enough time to get you to the gym, through your session, and then back home again, then you must be some kind of god-tier athlete, and even then we'd be willing to bet that your battery will run low before these do.
Sweat? No Sweat
Finally, as the SPORT True Wireless earbuds are specifically designed to be your inseparable gym buddy, Sennheiser has seen fit to give them an IP54 rating, meaning they're resistant to your sweat, along with any dust and any splashing liquids you might encounter – either running in the rain or working out at your local beach.
The Sennheiser SPORT True Wireless earbuds will help you find the drive you need to achieve your fitness goals, through comfort, toughness, and a truly premium listening experience. They're priced at AUD$199.95 and are available now from the Sennheiser website or selected retailers.