Vizio's Elevate Soundbar Moves with the Sound
Vizio is taking the opportunity that a new year affords to revamp both its cosmetics and its technology for their soundbars. No other soundbar shows this move quite as well as Vizio's new P-Series Elevate. The Elevate Sound Bar features an aluminium body and uses mechanically rotating drivers as height channels and to boost existing stereo channels.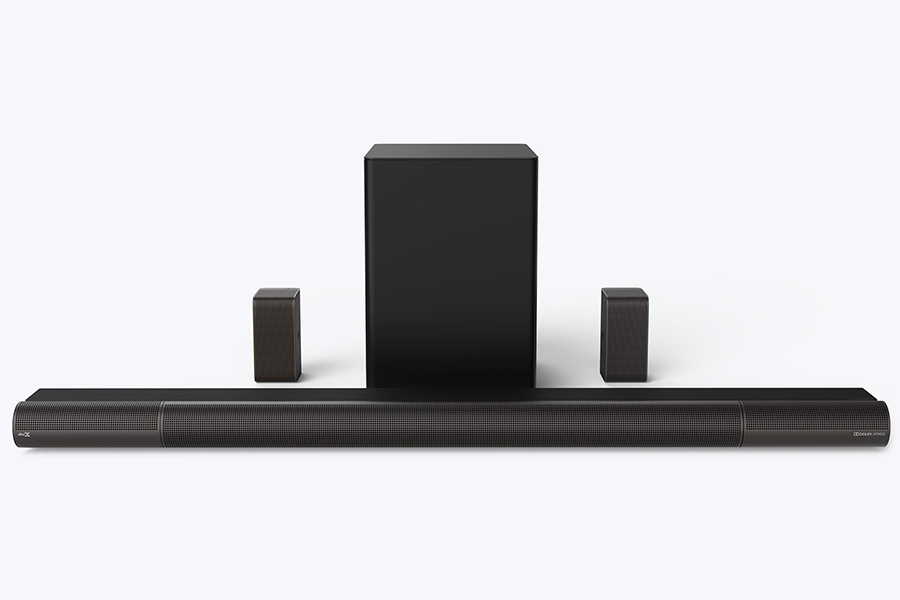 The new soundbar measures 48 inches and offers a 5.1.4 system. Dedicated rear speakers combine with a wireless 8-inch subwoofer for better sound. In total there are 18 drivers in the soundbar. The soundbar uses Wi-Fi connectivity that has Chromecast built-in so that you can play your music from different devices. The soundbar also detects Dolby Atmos and it supports DTS:X content. Vizio also listened to feedback and updated the 2020 models with a "more intuitive user interface with select models receiving backlit remotes."
What may be the most interesting update to the soundbar, however, is the mechanically rotating drivers. When playing Dolby Atmos or DTS:X height sound effects, the speakers are in a front upfiring position, which creates a spatial audio effect. Switch to direct stereo mode, and the speakers will rotate to the horizontal plane.
Vizio's other big announcement from CES is their first-ever OLED TV, and the Elevate Sound Bar docks seamlessly with this new product. The new design for the speakers should also help eliminate dust and fingerprint accumulation. Vizio also added in automatic signal detection and switching when using either the analog controls or Bluetooth 5.0. Additionally, the soundbar comes with support for some voice assistants, but there is the option of purchasing support for others as a premium add-on. Vizio hasn't said much in terms of availability or pricing yet, but you can sign up to get updates directly from Vizio.