The new year might be a time to reset and relax for most, but in the tech world, January kickstarts a year of innovation. CES 2023, the world's premier technology showcase, is officially underway, seeing a host of future-leading brands and producers unveil their most incredible new developments. After the all-digital affair of 2021 and the slightly revamped 2022 edition, the annual Consumer Electronics Show has jumped back into the public eye in a big, bold way for 2023. From the latest in electric vehicles and eVTOL additions to the newest innovations in smartphone, laptop, display and television technology, the event delivers the very best from the biggest names in the business. Here is everything we've seen, heard and marvelled at from CES 2023 so far.
In this CES 2023 article…
When is CES 2023?
While the event only officially kicked off on Thursday, January 5 when the floor show was unfurled, several of the big-name retailers have opted to get the party started early. Brands such as LG, Samsung and Microsoft revealed new technology as early as December, however, the bulk of the new released will be unveiled throughout the multi-day event. This year, CES 2023 will run from Thursday, January 5 to Sunday, January 8 2022.
Who is at CES 2023?
For CES 2023, a number of key brands have returned to the fold. The digital and in-person event sees a host of well-known international producers hit the stage, alongside some smaller boutique operations pushing the envelope for new technology. At this year's event, you can expect to see:
AMD
Sony
Microsoft
Kohler
Moen
P&G
Hancom Group
Infiniq
Keenon
Roborock
Amazon
Mercedes-Benz
Stellantis
Samsung
Echelon
NBCUniversal
LG
Panasonic
Toshiba
What are the Best Products at CES 2023?
From laptops and electric vehicles, all the way through to audio options and displays, CES 2023 has already delivered some impressive new releases. These are our favourite products we've seen so far, with updates to come as the show continues.
Samsung Flex Hybrid OLED Display
Regardless of your thoughts on foldable technology, this is pretty cool. The brand-new Samsung Flex Hybrid OLED panel can not only fold but also slide in or out to alter its size. The company says that the display can be folded from one side and extended (by sliding) from the other, thus turning a miniature screen into a gigantic one. The Flex Hybrid presents itself as an amalgamation of "two innovative technologies into one," and can alter both the size and aspect ratio.
HTC Vive XR Elite
Described as a new premium all-in-one XR headset, the new XR Elite from HTC manages to do what so many before it have failed to – wrap all the bulky VR stuff into a pair of regular-looking goggles. The VR headset's distinctive miniature design makes it feel like an everyday device that can be easily carried around. Weighing in at just 625 grams, the Vive XR Elite is fairly lightweight and can achieve 4K resolution (2K per eye) at 90Hz with a 110-degree FOV. Four wide-angle cameras allow the headset to track the user's hands, while there's even an external camera for mixed reality.
Better still, the Vive XR Elite has the ability to connect wirelessly or via a USB-C cable to enjoy PCVR games from Steam or Viveport. Users even have the freedom to stream content from a compatible Android phone to the headset. The headset supports Bluetooth as well, allowing you to sync your controllers or gamepads.
Mutalk VR Microphone
Worried that your Metaverse conversations are too loud? Fret no more thanks to the Mutalk VR Microphone from Shiftall. This awkward-looking soundproof Bluetooth microphone is designed to be shoved on your mouth with the goal of preventing others from snooping on your conversations.
While the price has yet to be revealed, the company claims the device to be "an inexpensive and space-saving solution" that can be used not only with VR but with smartphones and laptops too, thanks to a 3.5mm earphone jack located at the bottom. The device can be worn by simply attaching it to one's face via a wrap-around sash. When connected to a PC, Mutalk can double as a wireless headset "with the same connection."
There's even an auto-mute feature that activates when you place the device on a desk with the bottom facing down. Putting it back onto your mouth will automatically unmute the device, allowing you to resume your chat. Mutalk is based on the Helmholtz resonator principle "to achieve a significant sound deadening effect despite its small size."
LG OLED TV Line-up
LG addressed two of the biggest issues we've had with their television line-up for their 2023 release. Namely, they've brightened their industry-leading OLED panels by up to 70 per cent, while also addressing the webOS interface that – in its 2022 form – severely lacked behind Google TV available in Sony devices amongst others. Flush wall-mounting is now an option, while the 0.1 millisecond response time and gaming features remain industry-leading and carry over from the 2022 range.
If you're mounting your TV in a bright open living room, the latest Z3, G3 and C3 OLED evo series LG TVs should be on your radar. More information can be found in our feature article below, however, pricing is yet to be announced for Australia.
LG Gram Ultraslim
The latest LG Gram Ultraslim (model 15Z90RT) already makes the shortlist as one of the most portable laptops on the market. Not only is it the thinnest LG Gram laptop to date but it weighs a mere 998 grams and has a depth (when closed) of only 10.99 millimetres. For reference, the latest iPhone 14 Pro Max is 7.65mm thick and Samsung's flagship Fold 4 is 15.8 mm thick when folded up.
It's thin, but don't think for a second that it's light on features. The 15Z90RT delivers impressive image quality and processing power, packing a 15.6-inch FHD OLED display (1,920 x 1,080) with Anti-glare Low Reflection coating and Intel's 13th Gen Raptor Lake chip with Performance Cores (P-Cores).
Of course, if power and image quality are what you're after we'd recommend the new LG gram Style (model 16Z90RS) that packs in a WQXGA+ (3,200 x 2,000) OLED screen boasting a 120hz refresh rate. However, it's 1,230g so you're sacrificing a little in the weight department. You'll also gain Thunderbolt 4 ports, 80Wh charging, a Micro SD slot, and better speakers in the process.
Availability, pricing and specifications for Australia have yet to be determined.
Nowatch Smartwatch
The old adage may suggest 'a broken clock is right twice a day' but that's two times too many, according to Nowatch. The unique smartwatch brand unveiled a new range of wrist-worn fitness trackers that look stunning, feel premium and most importantly, do not tell you the time. The faceless timepiece touts itself as the "world's first awareable" that is basically "a cutting-edge health device and app that combines bio-tracking with mindfulness to help you live in the NOW". The idea here is to allow users to focus on solely what's important, which is health monitoring, and the absence of any visual notifications or on-screen noise helps achieve this goal.
Under the classy-looking thick case, the Nowatch packs in a wide array of sensors to accurately track your vitals at all times. The wearable was created in collaboration with Philips and sports a new predictive wearable technology called Biosensing by EDA (ElectroDermal Activity) to monitor changes in sweat gland activity via skin conductance to measure stress levels.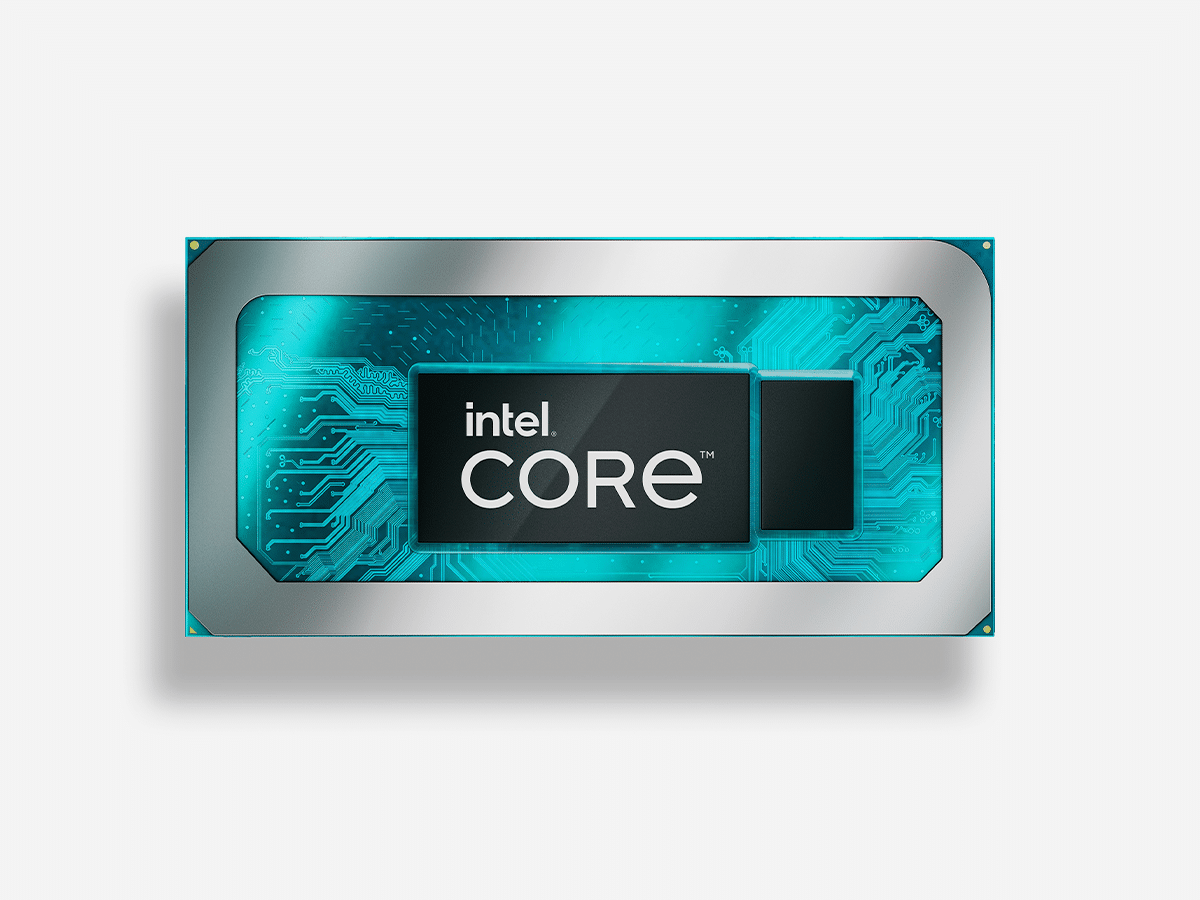 Intel Core i9-13980HX | Image: Intel
Intel Core i9-13980HX
Just days before the event officially kicked off, Intel unveiled the Intel Core i9-13980HX – a remarkable piece of kit that the tech giant claims is the "world's fastest mobile processor". Announced as part of Intel's 13th generation of chipsets, the new Core i9-13980HX is the world's first notebook processor to come with 24 cores — eight performance cores and 16 efficiency cores. Further to that, the Intel Core i9-13980HX also arrives with 32 threads and an enhanced Intel Thread Director which, when combined with Intel's support for both DDR4 and DDR5 memory, improved connectivity and PCIe Gen 5, provides a seriously impressive gaming platform.
"The 13th Gen Intel Core mobile processor family delivers unrivalled, scalable performance for leadership platforms across all laptop segments," Michelle Johnston Holthaus, executive vice president and general manager of the Client Computing Group at Intel said. "With our industry-leading technologies and unmatched global partner ecosystem, people can expect a high-calibre mobile experience in new and unique form factors – so they can game or create from anywhere."
Acer eKinekt Bike Desk
Want to lose weight while working Acer has come up with the solution, courtesy of its eKinekt Bike Desk. The new invention subtly amalgamates a desk with a stationary bike to help "empower sustainable and healthier lifestyles", with the entire device powered by pedalling. The eKinekt BD 3 comes fitted with an LCD display and there's even a smartphone app to track your progress "during exercise regimes or work periods."
Acer claims that cycling at a steady pace of 60 RPM for an hour on the bike desk can generate 75 watts of power. There's an LED charging indicator located on the back of the bike that "lights up when pedalling, signalling that kinetic energy is being converted." For a comfortable ride, you can adjust the bike resistance, seat, and desk height and there's even a bag hook and a beverage holder to hold your Redbulls, beers, or coffee. For connectivity, there are two USB Type-A ports and one USB Type-C port, which should be enough for two laptops and a mobile.
Ram 1500 Revolution Electric Truck Concept
Based on a bespoke electric platform, the new Ram 1500 Revolution Electric Truck Concept is a serious step-up for the big dog pick-up producer. A sleek all-business machine, the new concept vehicle arrives with integrated tow hooks and 3D-printed digital rear-view mirrors. The front end, on the other hand, is remarkably quite butch and drips with aggression (as all RAM pickups should), however, the detailing is unique with the 'tuning fork' LED headlamps. That's not the only departure from the norm, either, with the Revolution copping 35-inch tyres wrapped around 24-inch wheels.
Best of all, the vehicle is set to come with level 3 autonomy and a 'shadow mode' feature where the vehicle follows the driver from a distance. In fact, the Ram 1500 Revolution will even feature crab-walking capabilities to cut its turning radius, much like the GMC Hummer. Sadly, Ram hasn't revealed power or range figures just yet, but the brand did confirm that it can add 100 miles of range within 10 minutes via 800-volt DC fast charging.
The Tesla of Smart Strollers
Canadian-based company Glüxkind wants to help "parents with sky-high standards" make pushing a baby stroller a walk in the park. The CES 2023 Innovation Honoree award-winning Glüxkind AI Stroller, lovingly named Ella, delivers hands-free navigation and baby-centric features. Specifically, Ella is powered by a dual-motor engine that powers an adaptive and consistent crawl pace. The AI smart stroller also has an Automatic Parking and multi-level braking system: the pram constantly adapts to your walking speed, and when you stop, Ella stops. Moreover, Ella brings extra peace of mind through its 360° Safety Bubble, which operates similarly to the parking sensors on a car. Designed as an extra set of eyes, the safety bubble monitors the surroundings and alerts you of potential dangers like cars, bikes, and scooters. Parenting made easy.
Dell UltraSharp 32 6K
It's as simple as this really, Dell's latest pro-grade display is the first on the market to feature 6K resolution with an IPS Black panel and VESA DisplayHDR 600 for enhanced detail and colour accuracy. What does all this mean? The IPS Black technology results in more contrast thanks to deeper blacks over traditional IPS displays (which are already class-leading).
In what could be one of the best 'work from home' peripherals to come out of CES this year, the monitor also has a built-in dual gain HDR 4K webcam with an automatic SafeShutter. That's not all, you'll find built-in 14W speakers, an echo cancellation mic, DisplayPort 2.1 support, and up to 140W of Power Delivery via Thunderbolt 4. It certainly ticks all the boxes and then some.
Availability, pricing and specifications for Australia have yet to be determined.
LG 97-Inch OLED M3 TV
Now this is one we can definitely get behind. The new 97-Inch OLED M3 TV from LG introduces a complete wireless home solution. According to the brand, the new piece of kit consists of just the screen and speakers, with all of the heavy lifting done by a Zero Connect box that comes included with the bundle. You can connect your devices to the box using the three external ports for HDMI (all of which support 4K at 120Hz), console connections, cable and more which then get transmitted to the massive OLED screen. "Because it (the box) can be placed away from the TV, the Zero Connect box helps to create a cleaner, distraction-free viewing environment and gives users greater freedom to arrange their space," says LG. Also, it's absolutely huge.
ASUS ProArt Studiobook 16 3D OLED
With the release of the ASUS ProArt Studiobook 16 3D OLED (H7604) and ASUS Vivobook Pro 16X 3D OLED (K6604), ASUS is foreshadowing the next step in display technology. Devices that feature groundbreaking glasses-free 3.2K 120hz 3D OLED display technology.
So how does it work? ASUS explains that "The glasses-free 3D technology is made possible using a lenticular lens and advanced eye-tracking camera technology, enabling the display to weave distinct images for each eye, resulting in an autostereoscopic 3D image."
We can explain that in simpler terms. Have you seen those 3D billboards that have made the round on social media? Well, that's autostereoscopic 3D imaging and it's coming to these laptops.
This top-of-the-range ASUS ProArt Studiobook 16 3D OLED offers a 16-inch display with a 1,000,000:1 contrast ratio, a 0.2 ms response time, and a 120 Hz refresh rate for display on top of the 3D capabilities. It's powered by a 13th Gen Intel Core i9-13980HX processor, NVIDIA GeForce RTX 40 Series Laptop GPU, and features up to 64 GB of upgradeable memory.
Check out the full article below, and for more information check out the ASUS website right here. Australian pricing and availabilities will be shared by the brand closer to public release.
Acer's 'Most Powerful Gaming Laptops to Date'
Announced alongside the Helios 16 (PH16-71), Acer's monster gaming laptop: the Predator Helios 18 (PH18-71) ushers in a new era for Acer. Described by the company as its 'most powerful gaming laptops to date', the new range is configured with a 13th Gen Intel Core i9 or i7 HX processor, supporting these next-gen CPUs is the option for up to an NVIDIA GeForce RTX 4080 Laptop GPU. They also come with a completely redesigned chassis and improved thermals (MGP up to 165W). And for less than USD$2,500 (AUD$3,656.58), high-performance portable gaming is no longer a pipedream.
AtmosGear Electric Inline Skates
The '90s kid in us is screaming right now. French startup Atmosgear used CES this year to unveil its fully electric inline skates, complete with the authentic rollerblading aesthetic with a fanny pack storage system for your battery (which weighs 1kg). These retro throwbacks come with 20 miles range on a full battery charge (it only takes one hour to recharge fully), with each skate connected by a wire that travels down the leg. That jolt of energy is responsible for dishing up roughly 20 watts of power for a maximum speed of 20mph, which is more than enough to keep us entertained for the afternoon.
Samsung Odyssey Neo G9 Monitor
At 57-inches, the new Samsung Odyssey Neo G9 monitor is an absolute beast. but it's not just size that counts here. The new ultra-wide display is reportedly "the world's first single monitor with dual ultra-high definition resolution". The Odyssey Neo G9 (G95NC) comes fitted with DisplayPort 2.1 and is capable of running natively at 8K in a 32:9 aspect ratio. The screen size has also been upgraded from 49 to a whopping 57 inches and the monitor has a Dual UHD resolution, boasting quantum mini-LED technology with 1000R curvature and VESA Display HDR 1000 specification.
Volkswagen ID.7 Sedan
The first of many new vehicles to be unveiled as part of CES 2023, the Volkswagen ID.7 Sedan is a surprise packet that could delight en masse. Draped in an interesting camouflage and accentuated by some pretty unique lighting effects, the new electric vehicle promises an impressive range estimate of 700km per charge (WLTP). It is based on the MEB platform within the Volkswagen Group and as a result, the ID.7 has short overhangs and a long wheelbase to liberate more space on the inside. Throw in a massive 15-inch touchscreen and a bunch more intuitive interior technology and you've got a certified winner in our books.
Razer Leviathan V2 Pro Soundbar
Razer took to CES 2023 to reveal a brand new audio device dubbed the Leviathan V2 Pro, which it claims to be the "world's first Beamforming Soundbar with head-tracking AI". According to the gaming company, the new technology is set to be the "next innovation in 3D audio", and it's not hard to see why. The Leviathan V2 Pro tracks your head movements to direct sound to straight to your ears, thus letting users "enjoy ultra-personalized audio with untold accuracy and immersion".
The soundbar achieves this via the in-built infrared camera and an array of sensors that are located right at the centre of the device. Razer says that the Leviathan V2 Pro takes advantage of the camera as well as its AI tracking system to locate the user and "the position of their ears, regardless of lighting conditions". As per the company, "Images from the IR camera are fed through a deep neural network processor, which can accurately estimate where your ears are in relation to the soundbar. Once the user position has been updated, the captured images are immediately discarded."
Alienware AW2524H Monitor
The world's first 500 Hz gaming monitor? This is what CES is all about. The new Alienware AW2524H comes with a Full HD display and an anti-glare coated IPS panel that natively outputs a refresh rate of 480Hz, which can be overclocked to 500Hz only over DisplayPort. Better still, the monitor's IPS panel ensures more suitable viewing angles, better colour, and higher brightness while NVIDIA G-Sync compatibility helps further richen your experience. It even features 99 per cent sRGB colour coverage and is DisplayHDR 400 certified. How good is this?
Hisense 120-Inch TriChroma Laser TV
Any 120-inch TV is going to set you back a lot of cash, but unlike some of the options from LG and Samsung, this Hisense model isn't out of the realm of affordability. Fro CES 2023, the tech company unveiled the L9H TriChroma Laser TV, which promises "bigger, brighter colours and added features for Australian homes" thanks to the use of TriChroma X-Fusion Laser Light technology. This laser technology produces a delicious 4K image, outputting 3,000 lumens (300 lumens brighter than the previous Hisense 120-inch Laser Cinema Series L5F), enabling the showcase of sparkling highlights, vibrant colours (107 per cent of the BT.2020 colour space and over 1 billion colours) and blacks so deep Wednesday Adams would be salivating (as our own Elliot Nash so elegantly put).
Zero Labs Carbon Fibre 1969 Ford Bronco
What's old is definitely new again at CES 2023. Innovative electric vehicle restomod producer Zero Labs used the showcase to unveil an absolutely insane 1969 Ford Bronco carved from carbon fibre. The all-white vehicle features a 25 per cent lighter carbon fibre body integrated into a classic electric platform delivering a 600-horsepower, dual-motor propulsion system featuring a 100-kWh battery and 235-plus miles of all-electric range. Above all else, however, it just looks bonkers.
Nvidia GeForce Now Cloud Gaming Service
One of the most interesting tech products at CES 2023 came from graphics manufacturer Nvidia. The brand used the showcase to confirm that it would soon add support for the GeForce Now cloud gaming service to electric vehicles in North America, Europe and different regions of the world. As part of the announcement, automakers including Korean Hyundai Motor Group, Swedish EV brand Polestar, and Chinese car maker BYD, will be able to stream games directly to their in-car infotainment system with "no special equipment. You will be able to access the GeForce Now client in cars either via Android-based infotainment systems or built-in web browsers; however, Nvidia provided no information surrounding the specs required to run the whole affair.
Sony Project Leonardo for PlayStation 5
PlayStation manufacturer Sony revealed a new highly customizable controller kit, codenamed "Project Leonardo" for PlayStation 5. This new kit positions itself for people with restricted motor control and is designed to "remove barriers to gaming and help players with disabilities play more easily, more comfortably, and for longer periods on PS5". The kit consists of a collection of trigger buttons that can be switched around a wide circular gamepad. A joystick is included as well which can be adjusted relative to the gamepad. Besides the complete set of swappable components, there's even a bunch of analog stick caps and buttons in various shapes and sizes.
ROG Raikiri Pro
Taking inspiration from the old SEGA Dreamcast form factor, Asus' Republic of Gamers (ROG) brand revealed the Raikiri Pro. The "tri-mode" gamepad is primed for customization and even includes a built-in OLED screen. On the outside, it does look like your stock-standard Xbox controller with coloured ABXY buttons, two sticks, and a standard X home button, however, it also features a circular D-pad. Best of all, gamers will find two small buttons on the top of the controller that allows them to easily switch profiles at any time.
Yukai Engineering 'Fufuly' Robotic Pillow
Ever wanted a pillow that breathes along with you? Nope, us neither but apparently that's what we're getting, courtesy of Yukai Engineering. The 'Fufuly' Robotic Pillow is essentially an anxiety-reducing pillow that takes advantage of soft periodic pulsation as the primary healing agent. Inspired by a "puff of exhaled air", the Fufuly is designed to replicate the calmness a person feels when they are holding something or someone that's very dear to them in their arms. It looks a little ridiculous and the thinking behind it is sweet, so naturally, we'll take 10.
ROG Swift Pro PG248QP Gaming Monitor
Just hours after Samsung launched the world's first 500 Hz monitor, ASUS fired back, unveiling the ROG Swift Pro PG248QP gaming monitor, which is capable of clocking refresh rates of up to 540 Hz when overclocked. The monitor takes advantage of a TN panel, which is usually best for high refresh rates but lacks a better viewing angle, colour and brightness. There's a 24-inch Full HD (1920 x 1080) resolution screen that is Nvidia G-Sync compatible and even supports Nvidia Reflex Analyzer for calculating system lag. ASUS says that the monitor is able to clock refresh rates of 540Hz, all thanks to "a new Esports TN (E-TN) panel, designed for professional gamers to play their best."
General FAQs
What is CES?
The Consumer Electronics Show is an annual trade show organised by the Consumer Technology Association. Held in January at the Las Vegas Convention Center in Winchester, Nevada, United States, the event provides an opportunity for some of the world's leading brands to show off their plans for the future and new technological advancements.
Who is at CES 2023?
For CES 2023, a number of key brands have returned to the fold. The digital and in-person event sees a host of well-known international producers hit the stage, alongside some smaller boutique operations pushing the envelope for new technology. At this year's event, you can expect to see: AMD, Sony, Microsoft, Kohler, Moen, P&G, Hancom Group, Infiniq, Keenon, Roborock, Amazon, Mercedes-Benz, Stellantis, Samsung, Echelon, NBCUniversal, LG, Panasonic, Toshiba and many more.
When is CES 2023?
This year, CES 2023 will run from Thursday, January 5 to Sunday, January 8 2023, however, some brands have opted to reveal certain products during the press conferences leading up to the event.