4 Best Tracks for Go Karting in Adelaide
When you're looking for a kick of adrenaline or a new hobby with some added thrill, only the best go karting tracks in Adelaide will do. An all-ages activity that's perfect for a family outing or some healthy competition with friends, we can see why go karting is becoming more popular than ever. Strap on your helmet, these are the best tracks for Go Karting in Adelaide.
Best Go-Karting Tracks Adelaide
With that in mind, it's time to tackle the tarmac. Once you've got your team sorted out and your drivers locked in, head off to the venue of your choosing and battle it out for bragging rights. Here are the best go-karting tracks in Adelaide.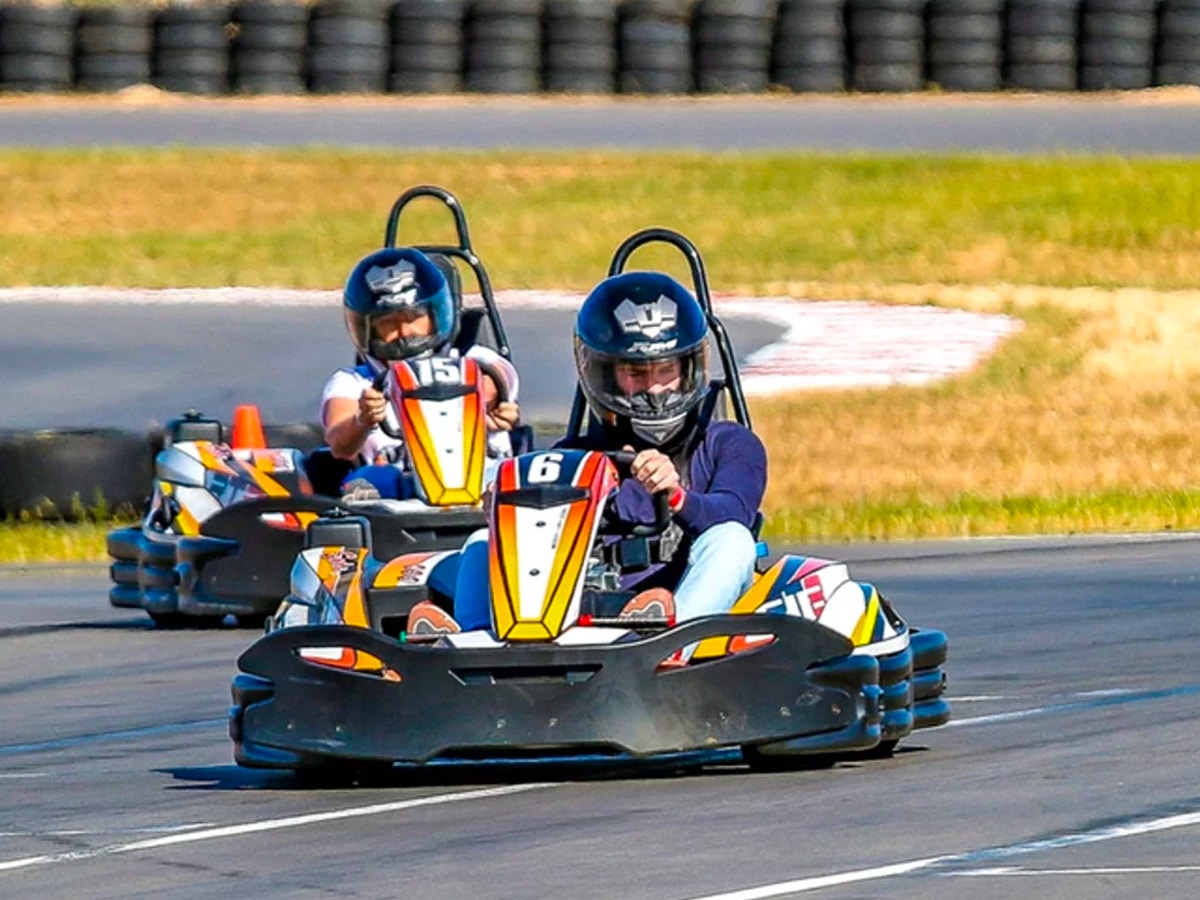 1. The Bend Kartdrome
The Bend Kartdrome is any go karting lover's dream come true. The home of South Australia's fastest karts, The Bend offers three different circuits to ensure there's something for everyone. Try your hand at their sprint circuit if you're chasing fast-paced bumper to bumper action, their challenge circuit for something quick and technical, or get a mix of both in their Grand Prix circuit.
You'll be riding their premium quality SODIKART RT8 karts which can reach up to 70 km/h and are equipped with all of the latest safety features for your peace of mind. You can even grab a partner and take one of their tandem karts on offer for a spin!
If you're looking for a real challenge, you can't go past their Grand Prix circuit – at 1172 metres and the longest circuit in South Australia, you can see why The Bend is loved by seasoned racers and rookies alike as one of the best spots for go karting in Adelaide.
Address: 543 Dukes Highway, Tailem Bend
Hours: Monday – Sunday 10 am – 5 pm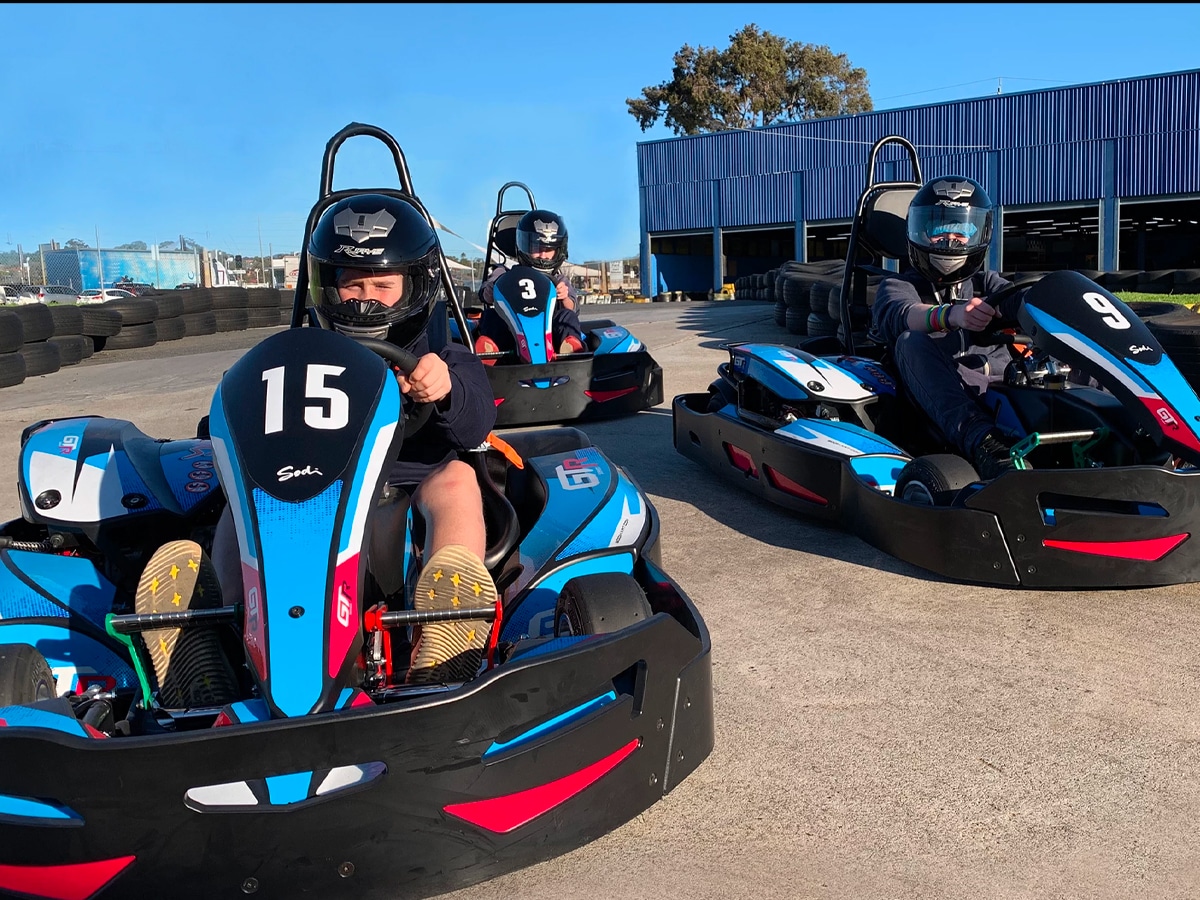 2. Kartmania
Kartmania has all you need for a fun and jam-packed day out. Open seven days a week, you can drive one of their brand new single or two-seater karts around their 600 metre-long track filled with quick turns and technical maneuvers to show off your ability. If you're up for more, you can head straight over to their in-house laser tag arena to round off your trip.
With a brand new NASCAR-style track extension just added, we'd say Kartmania is proving its rank among Adelaide's best tracks for go karting. No need to worry if you've forgotten to plan and book ahead; they make it super easy with their "arrive and drive" option to get you up and racing in no time.
Address: 1 Port Wakefield Rd, Gepps Cross
Hours: Monday – Friday 12 pm – 8 pm, Saturday – Sunday 10 am – 8 pm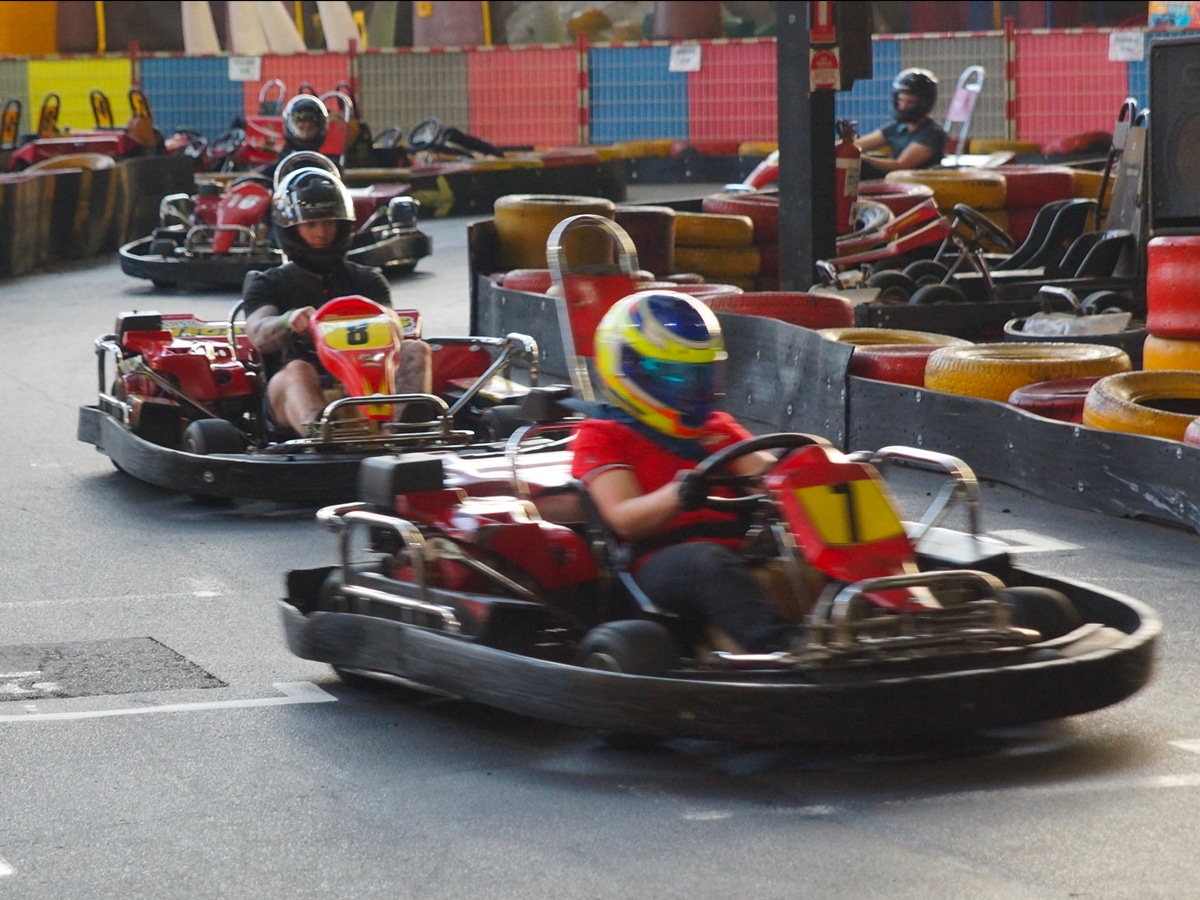 3. Mega Fast Karts & Laser Skirmish Richmond
If you're looking for the go karting venue that has it all, look no further than Mega Fast Karts in Richmond. With a top-quality race track, laser skirmish, dodgem car race track and arcade centre under one roof, this place is one of the best places for go karting in Adelaide.
The main focus here is offering an all-around thrilling experience. You can choose from one of their many event packages and mix-and-match the activities on offer to create an excellent tailored experience. Whether you're keen to get on the go kart track or challenge your friends in laser skirmish, Mega Fast Karts makes for the ideal birthday party location.
The team at Mega Fast Karts ensures all ages can get involved by offering junior, senior or dual karts. It's the perfect place to introduce your little ones to the go karting arena!
Address: 6-9 Deacon Ave, Richmond
Hours: Sunday – Thursday 10 am – 6:30 pm. Friday – Saturday 10 am – 8:30 pm
Mega Fast Karts & Laser Skirmish Richmond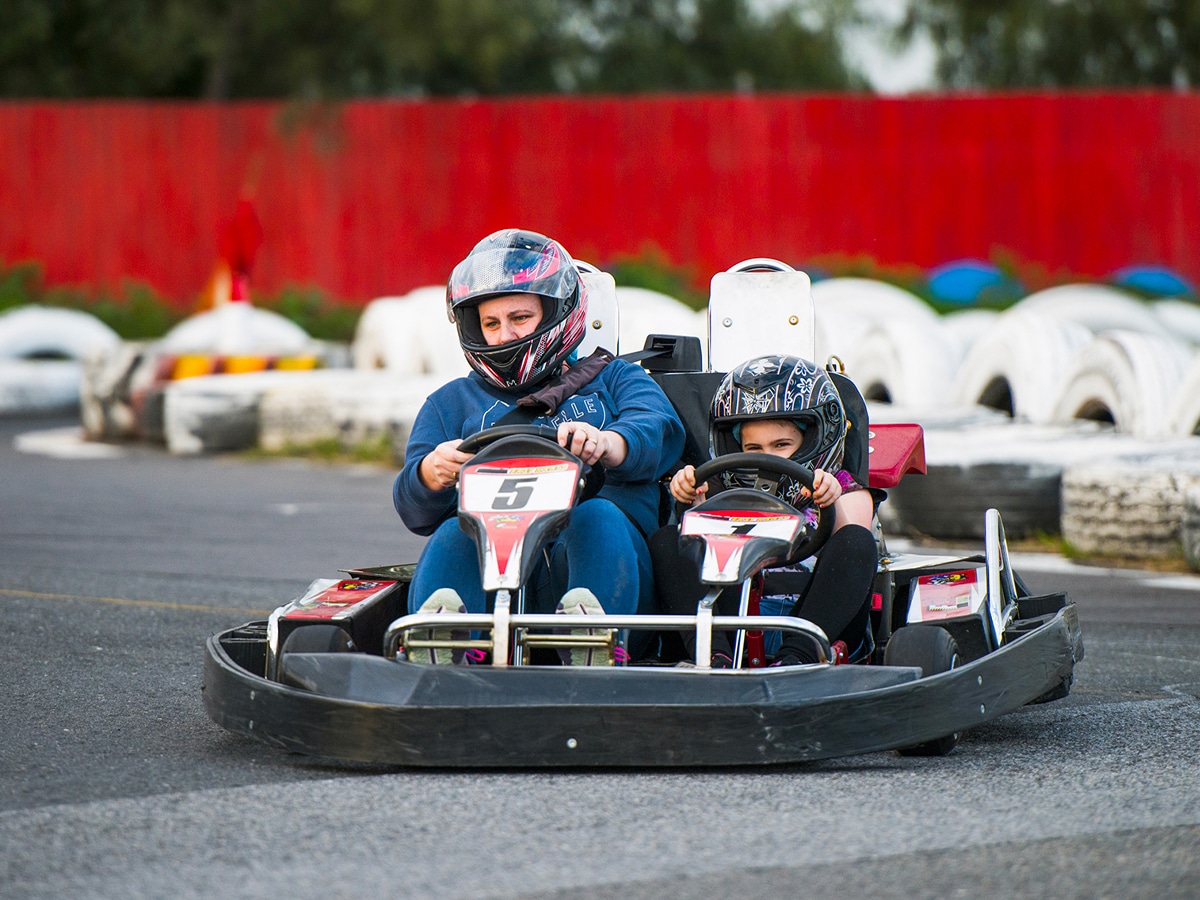 4. Pro Karts Pooraka
As Adelaide's largest completely outdoor go kart track, Pro Karts at Pooraka is bound to make you feel like a pro. But don't worry if you're not quite at that level yet, with various package options available, you can opt for a more leisurely ride or test your skills in a Grand Prix style race.
Pro Karts boasts some of South Australia's fastest karts, the SODI RX7 – attracting people from all over Adelaide keen to get their adrenaline fix. Reaching speeds of up to 70km/h, you can race to your heart's content. For those with something to prove, have a go at beating the lap record and get your name on the wall of fame – there may even be a champagne shower for the lucky winner!
Address: 30 Research Rd, Pooraka
Hours: Monday – Thursday 11 am – 7 pm, Friday 11 am – 8 pm, Saturday 9 am – 11 pm, Sunday 9 am – 7 pm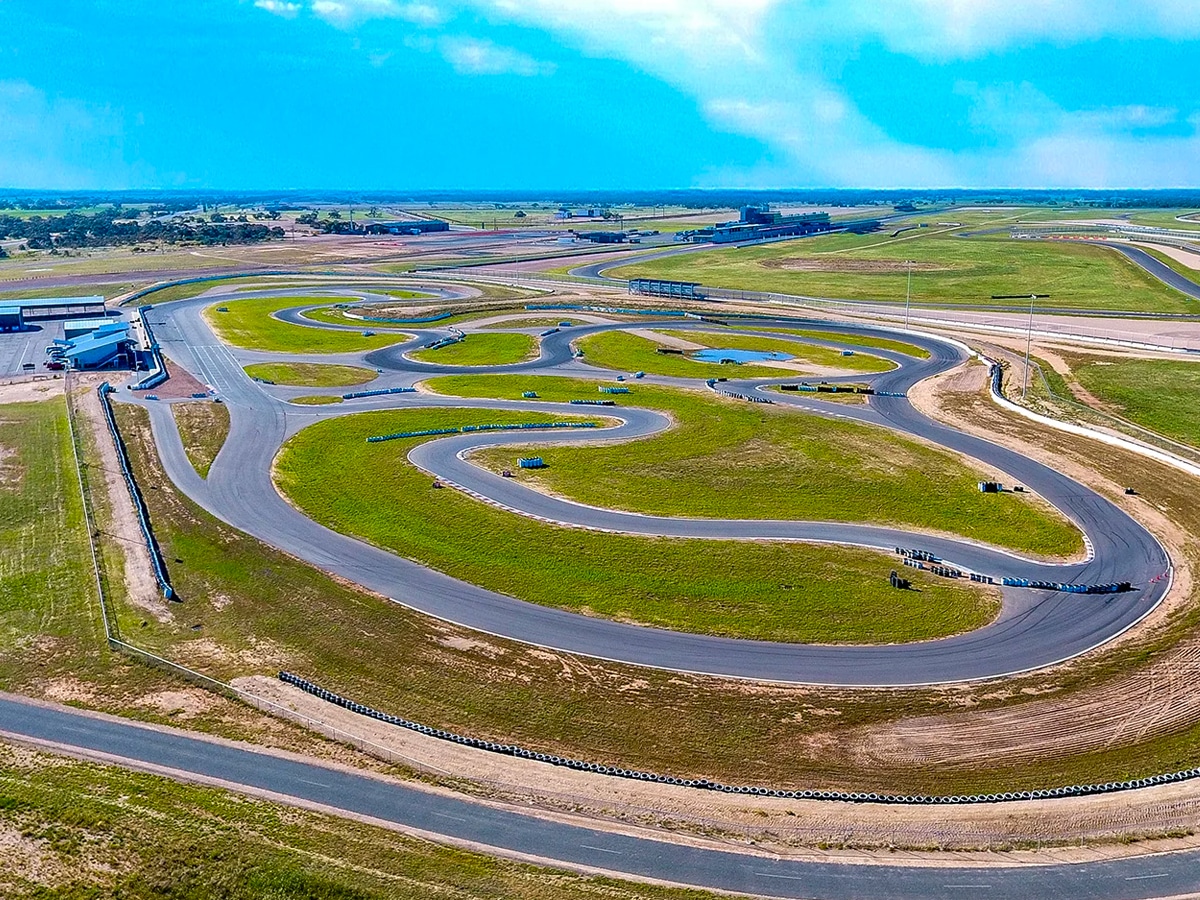 Go-Karting in Adelaide
When it comes to adrenaline adventures, go-karting is an obvious choice, but there are some key things to consider before you strap in. By focusing on safety and fun, you can ensure you get the most out of the adventure-filled activity, and better yet, bang for your buck. Here's what you need to look out for:
Indoor vs Outdoor – In Adelaide, go-kart tracks offer two formats, indoor and outdoor. While indoor tracks are generally smaller and more succinct, they do have added protection against the weather, which as most South Australians will know, can be unpredictable. If you're looking to race on a wet day, definitely go for an indoor centre.
Age & Height Requirements – If you are keen to take the little ones along with you, it's worth noting the age and height requirements. Most Adeliade go-kart tracks will have certain stipulations relating to these measures. For example, Kartmania requires all drivers to be 12 years or older and a minimum of 150cm tall.
Price – Things can fluctuate when it comes to price, but for the most part, go-karting in Adelaide is relatively inexpensive. You can expect to pay around $30-$50 for a single session, with more sessions generally resulting in a discount.
Go Karting in Adelaide FAQs
Who has the fastest go karts in Adelaide?
The Bend Kartdrome and Pro Karts at Pooraka are tied for the fastest go karts in Adelaide - both reaching speeds of up to 70km/h.
What's the best go kart track near Adelaide CBD?
Only 3km from Adelaide's CBD, Mega Fast Karts and Laser Skirmish at Richmond is our top recommendation if you're looking for somewhere to race close to the city.
Is The Bend Go Karting the best in Adelaide?
The Bend offers the longest go kart track in South Australia at a length of 1172 metres, and combined with their top quality SODIKART RT8 karts, it is the best for go karting in Adelaide.