Razer Project Sophia: World-First Modular Gaming Desk
Your next gaming setup could look very different, thanks to Razer revealing the world's first modular gaming desk concept at CES 2022. This sleek black and neon green setup is described as the "battlestation of the future". It's a gaming desk and PC all-in-one featuring swappable modules underneath the glass top for customising the arrangement of components to suit personal preferences.
Razer's modular gaming desk is dubbed Project Sophia, and it features 13 separate modules covering things like audio controls, system monitoring, network performance, wireless charging and media controls. It's powered by a customised PCB fitted with the latest Intel processor and NVIDIA GPU.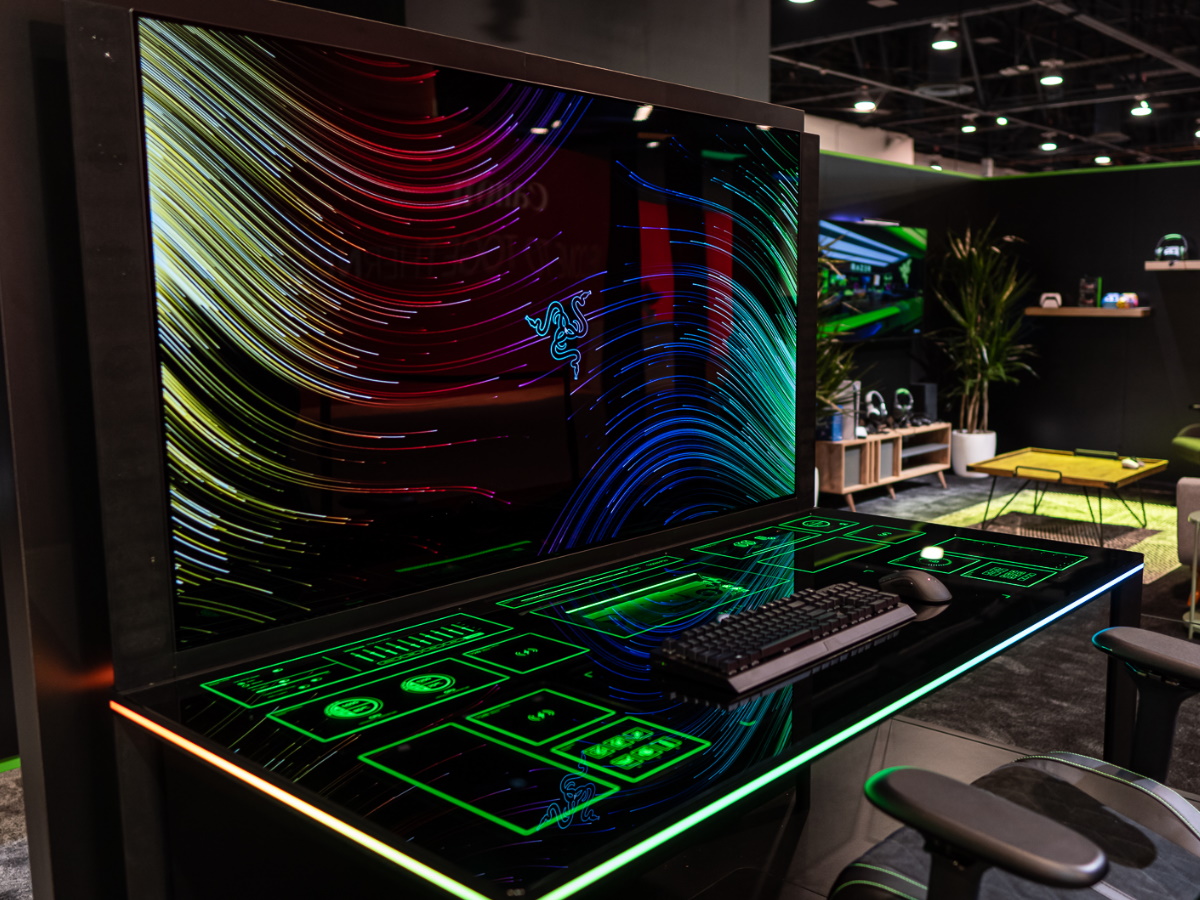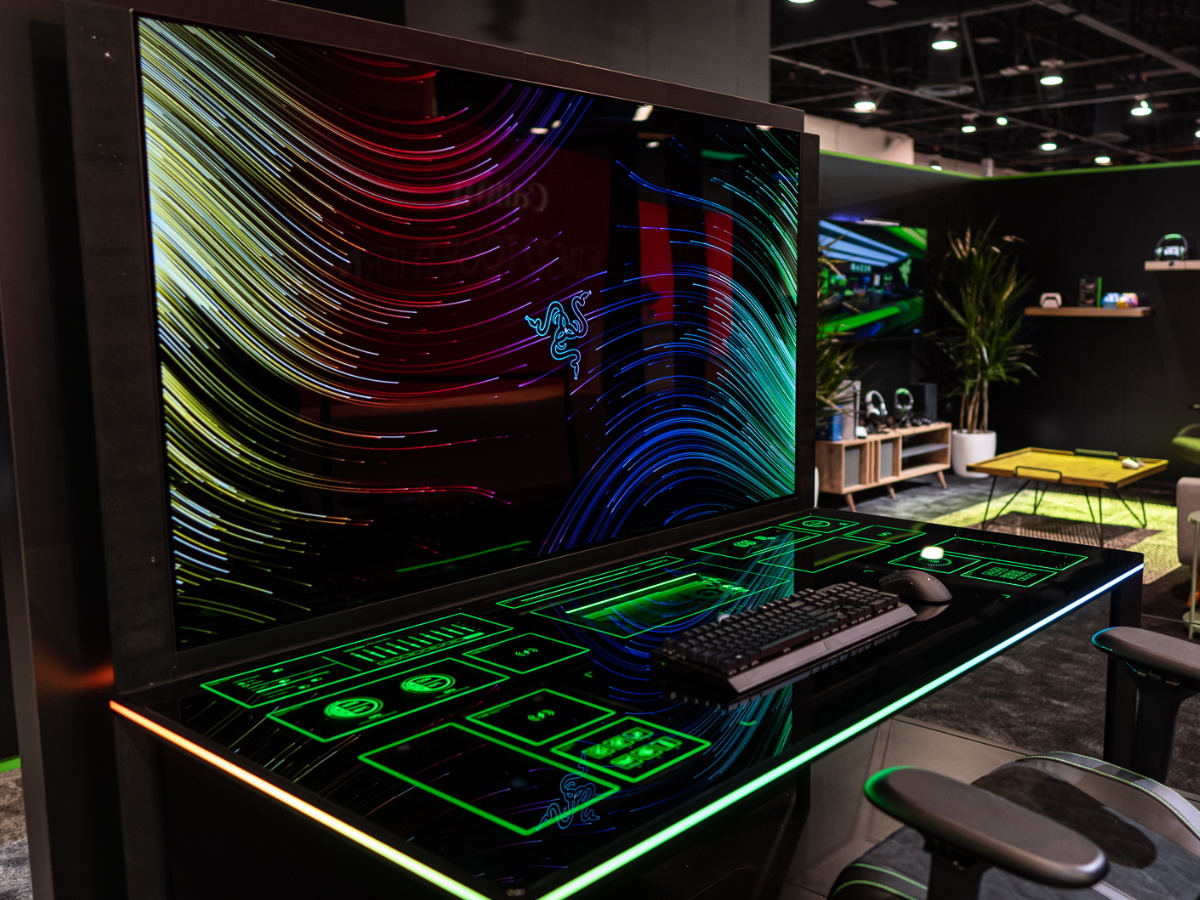 Image: Razer
The modules are magnetic, and the idea is you simply pick each up and arrange them to suit your needs. It's a neat idea, but the keyword of the announcement is a concept, as there's no word on if or when the modular desk will be available to the public. And yet, we're teased with all the ways this desk could benefit a vast number of users.
The user working from home can fit the desk with modules for group chats, planning and a digital canvas. In addition, the gamer can monitor clock speed and GPU temperature and program recording and streaming functions.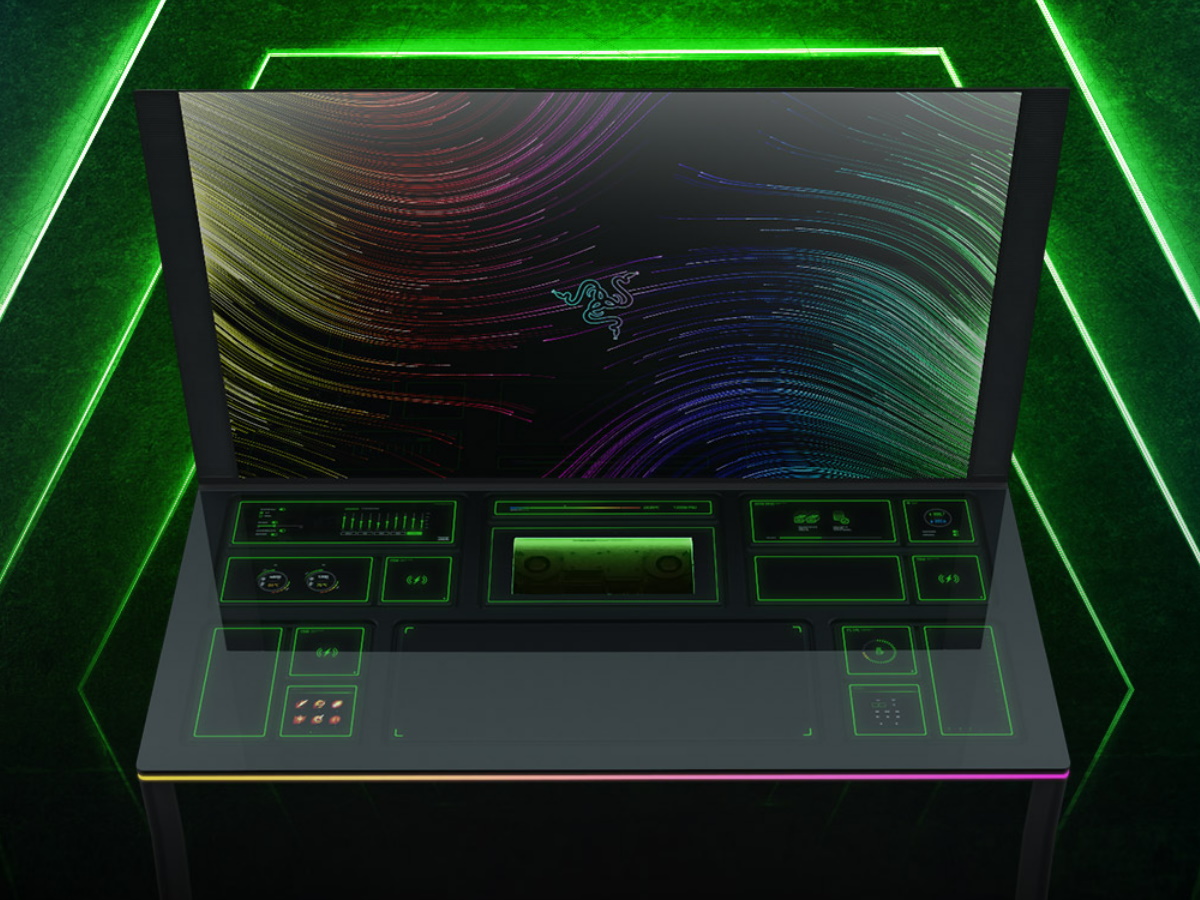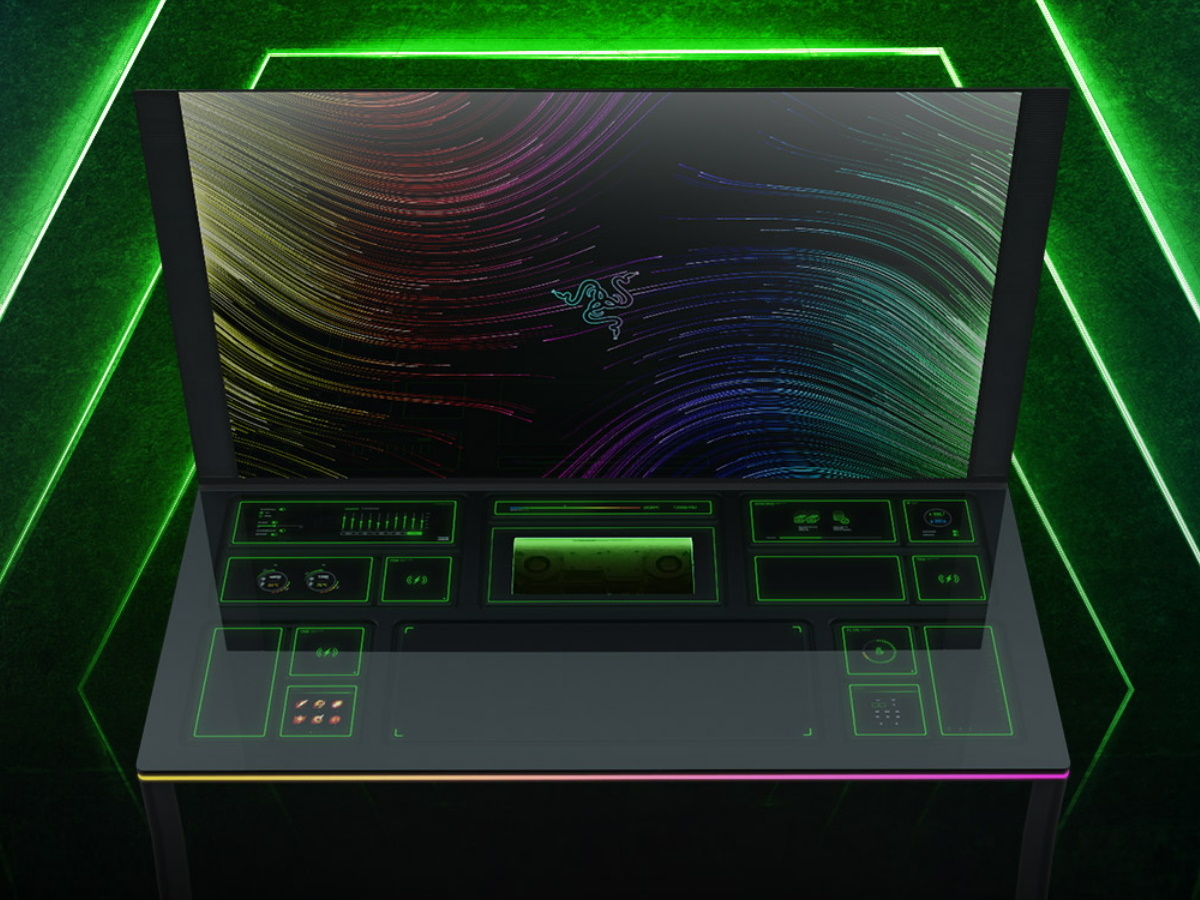 Image: Razer
Beyond the swappable modules, The desk concept features an ultra-thin display that Razer says is equipped with self-lit pixels for brighter, sharper pictures. The size and design of the desk support 65-inch to 77-inch displays. It's unclear if the modular desk would come with a choice of two displays or if a potential buyer would need to source this themselves.
Finally, gaming gear is defined by its RGB lighting. And so Project Sophia is lined with LEDs synched with Razer's Chroma software for customisable colours and light shows.
We're sure that the Razer modular desk will be in high demand. Now, we just need to wait and see if the desk ever expands beyond the concept stage.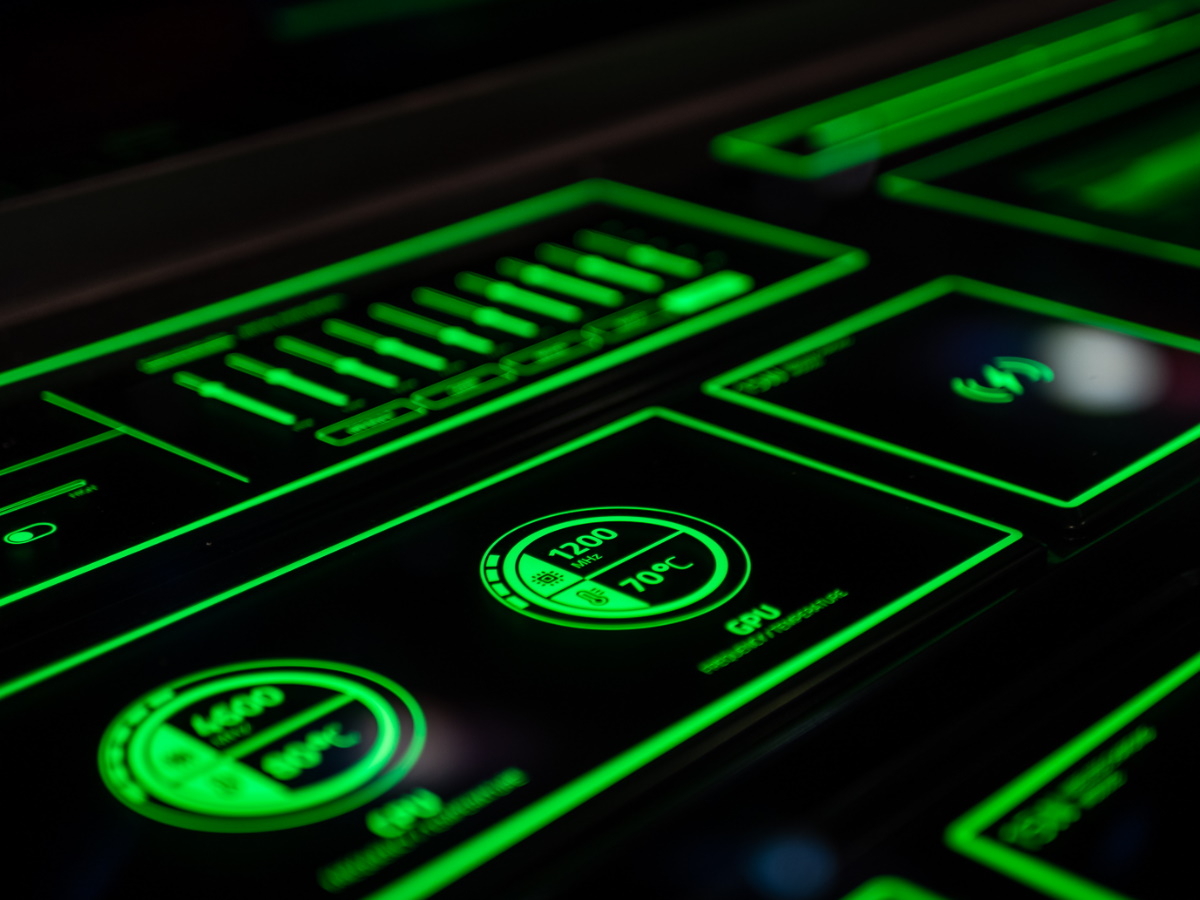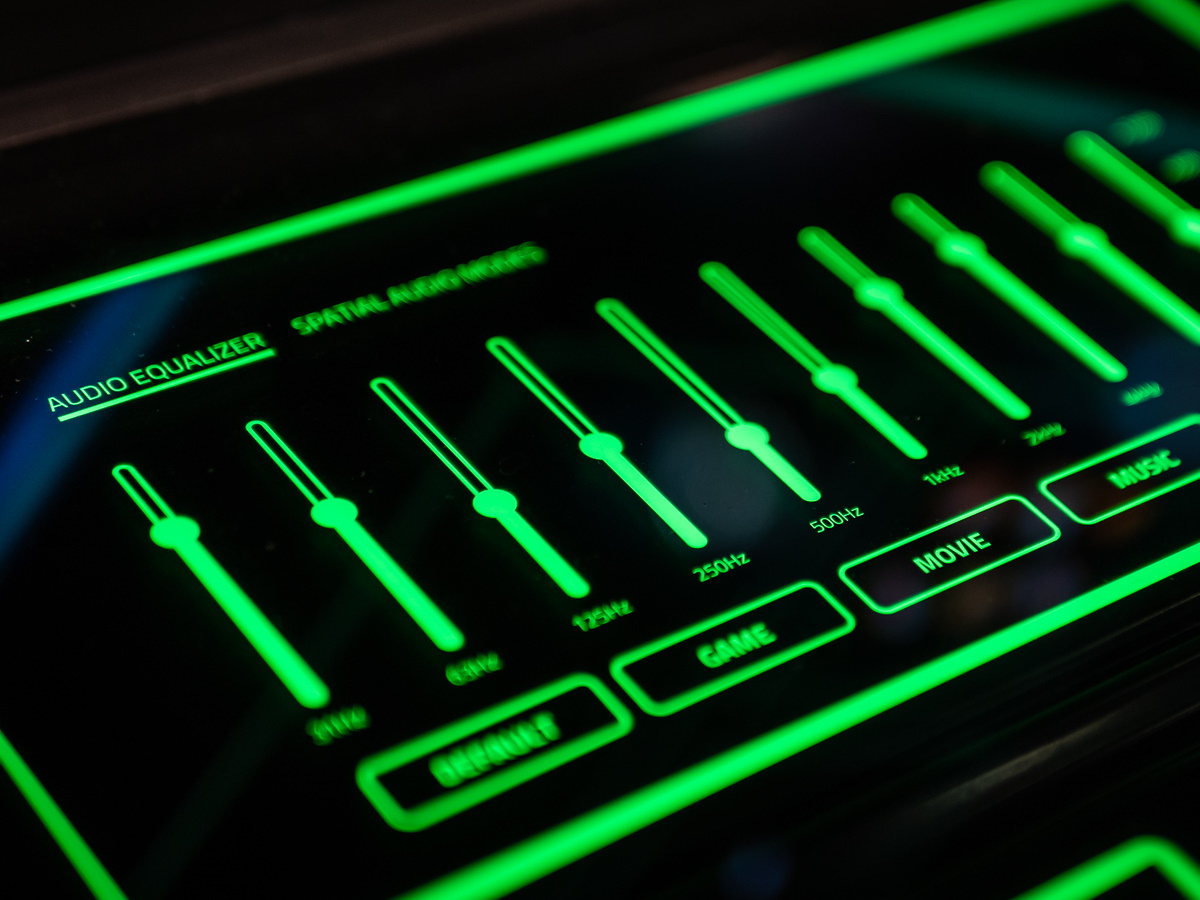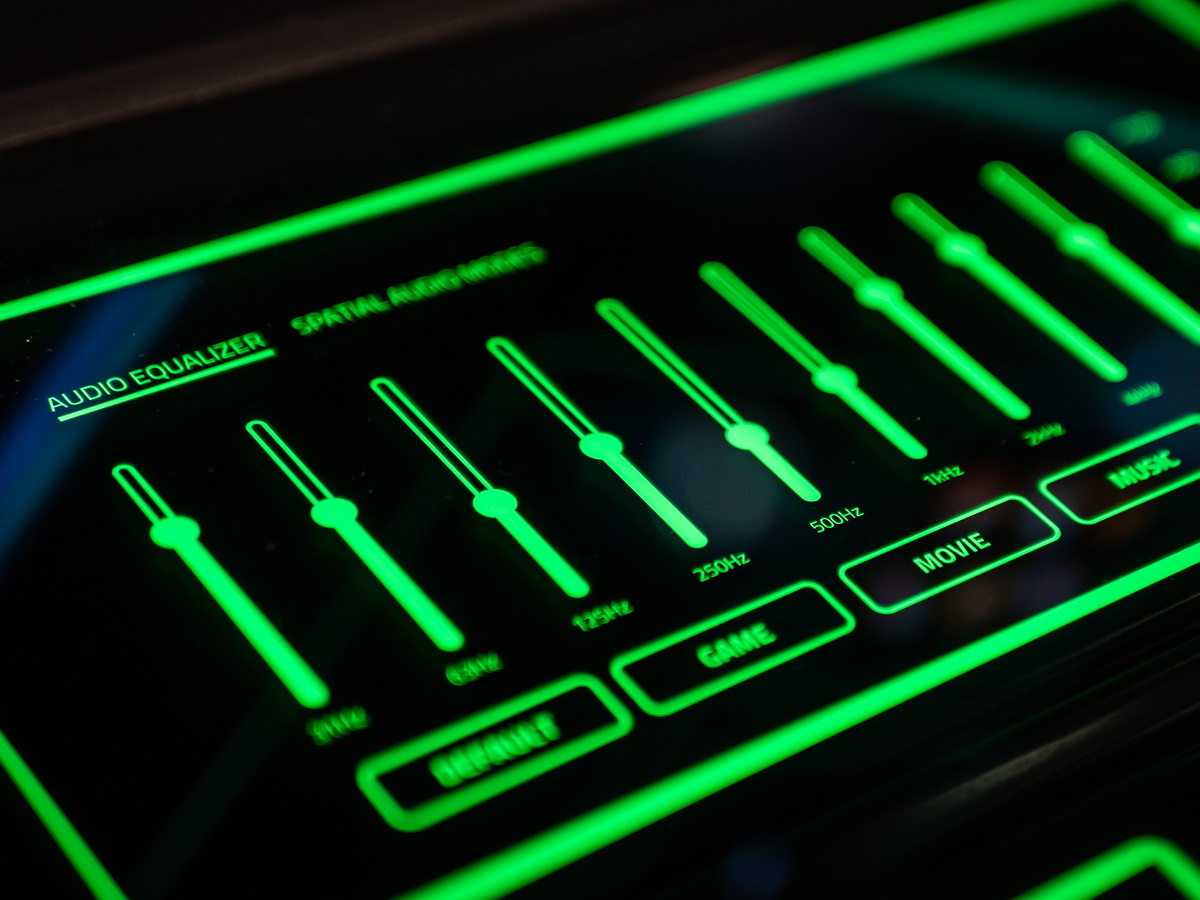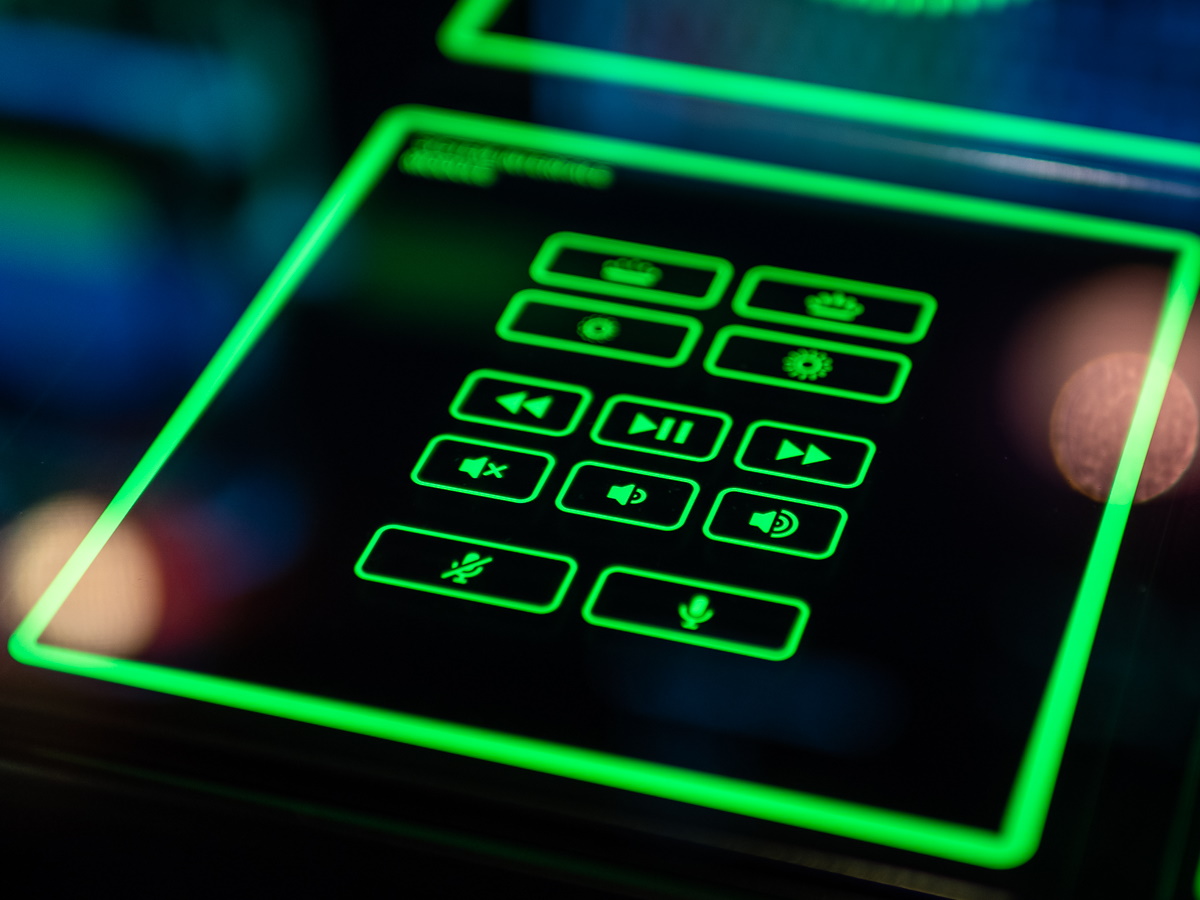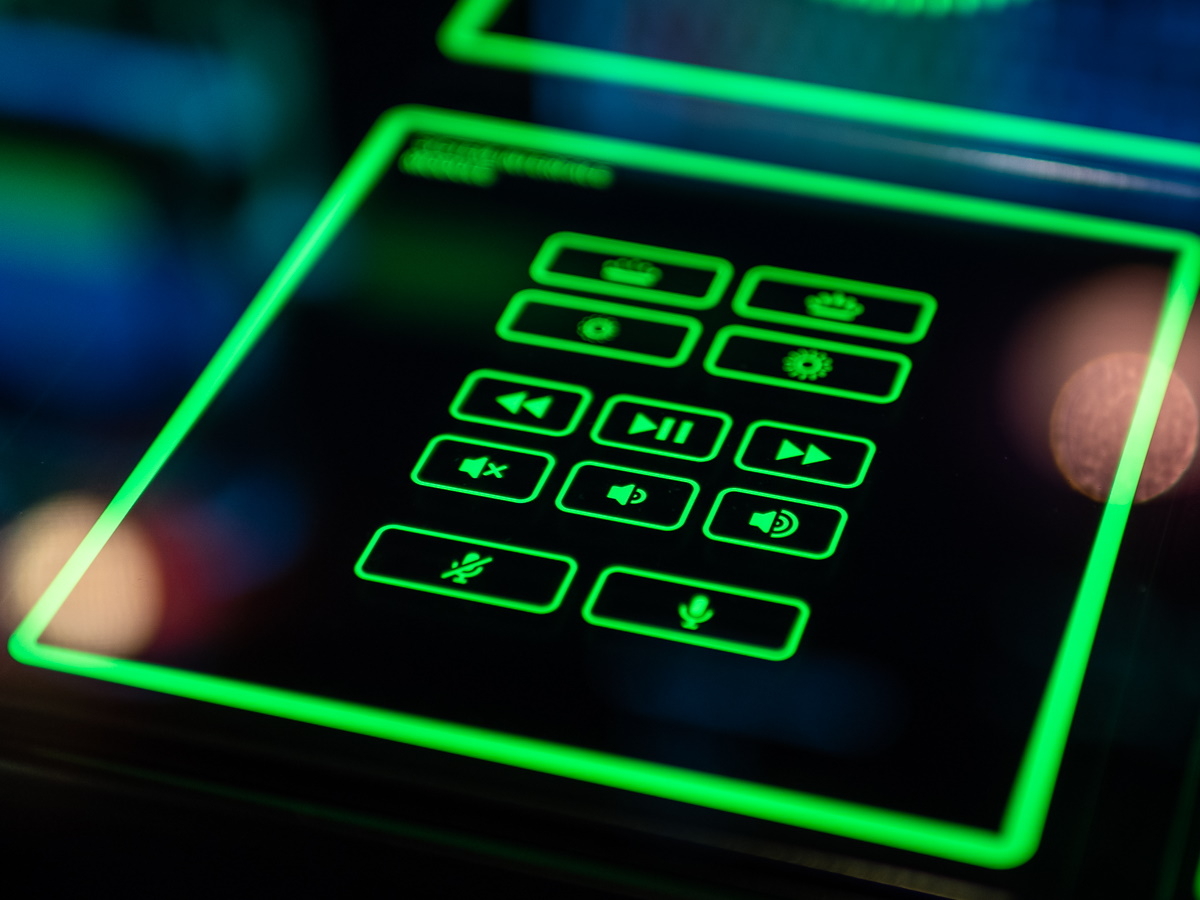 Images: Razer
You'll also like:
The Best Tech Products of CES 2022
Lenovo Legion 5 Pro Packs Buttery-Smooth Gaming to Go
LG Lifts Lid on its First-Ever UltraGear Gaming Laptop