There is Now an Official UNO Game Based on The Office
It's an ever-increasing list, but Mattel is adding another specially themed deck to its family of UNO games. This time around, the game publisher has called in Michael Scott and his office to print up a The Office deck—no doubt printed on paper purchased from Dunder Mifflin.
You'll also like:
Top Video Games and Release Dates for July 2021
Razer Unveils World's First Modular Gaming Desk Concept
LEGO Technic Lamborghini Sián is 3,696 Pieces of Power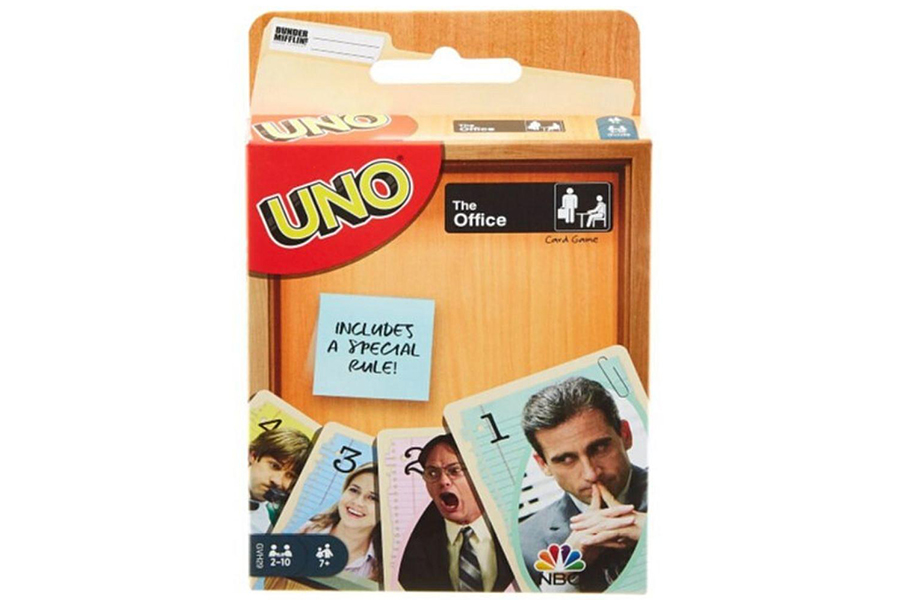 Based on the popular sitcom, The Office UNO game joins the ranks of other themed decks, like Toy Story, The Lion King, Super Mario, and Minecraft. The list is almost endless, with a themed deck for just about anyone, regardless of the show, movie, or game that you love. For The Office version, the rules stay essentially the same, but it's the looks of the cards that are different. The backs are decorated with a corkboard theme, including the show's Post-It note title and the Dunder Mifflin logo. Each card features characters from the show. You'll find Michael Scott leading out the deck, with Dwight Schrute coming right after. Jim and Pam continue their romance as well. The special action cards are all there as well, but with a bit of an addition. The deck includes the Draw 4 cards, but there's a new rule to follow when playing these cards. When you draw these cards, you'll follow Kevin Malone's example and drop everything—much like his infamous chilli.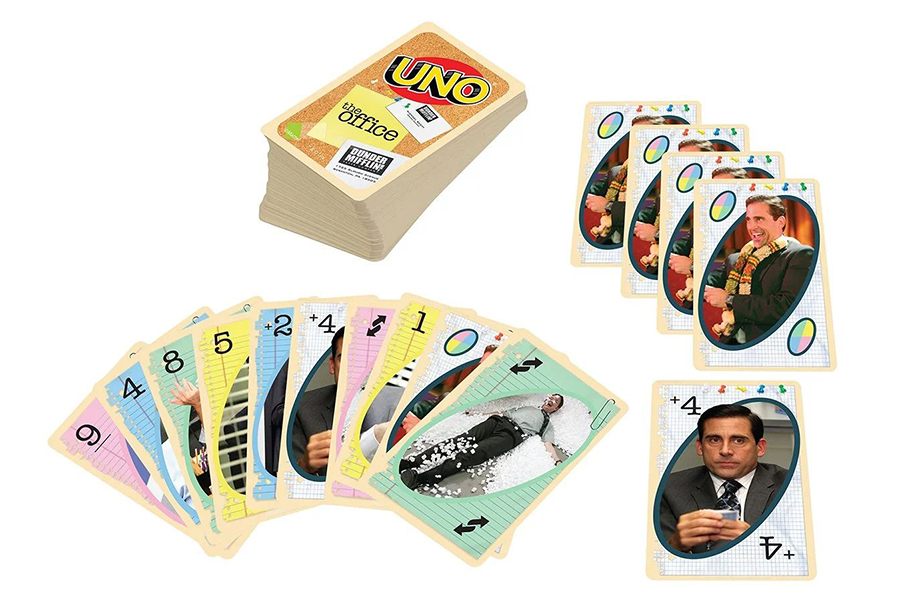 The deck is set to be available in July, but you can preorder the game now on Mattel's site. Even better, seeing as the game is printed on Dunder Mifflin stock, the savings are being passed on to the consumer. The Office UNO game only costs USD$5.99—no word on how many Schrute bucks you'll need to get the deck.
You'll also like:
Where to Buy Xbox Series X Stock in Australia
Top 7 Gaming & PC Joysticks
LEGO Technic Lamborghini Sián is 3,696 Pieces of Power