15 Best Amazon Prime Movies to Watch Right Now
Here's an unpopular take: it is possible to have too many streaming services. All you end up with is a smaller bank balance and more decision fatigue. Not the energy I want in my life, tbh. However, one overlooked platform that definitely needs to be added to your streaming service accounts is Amazon Prime. Guys, Prime Video Australia has some of the best content out there, especially in terms of movies. The endless list of Amazon movies is incredible – some of the best projects ever made are on Prime (including Oscar-winning Everything Everywhere All at Once).
Now look, Amazon Prime Video Australia is kinda known for a tricky-to-use interface, and with a constant rotation of titles, it can make it difficult to keep track of new movies on Amazon Prime. But don't worry, this list has everything you need to know about the best movies on Amazon Prime so you don't have to let your food go cold as you furiously scroll to find something good to watch with your dinner (I can't be the only one that happens to, right?) SO, here are the best Amazon Prime movies you can watch right now!
Best Amazon Prime Movies
1. Everything Everywhere All at Once (2022)
Streaming Release Year: 2022
Director: Daniel Kwan, Daniel Scheinert
Stars: Michelle Yeoh, Stephanie Hsu, Jamie Lee Curtis
Rotten Tomatoes Score: 87%
Everything Everywhere All at Once is a sci-fi action movie with a family story at its heart, and is hands down one of the best movies on Amazon Prime right now. It absolutely swept up at the 2023 Oscars, with seven wins (including three of the four acting Oscars and best picture). Michelle Yeoh (who won best actress) plays the role of Evelyn, a woman who is overwhelmed by the demands of her life running a laundromat, pleasing customers, and dealing with her husband, daughter, and father.
Closed off and trapped in a life she has no passion for, her whole world changes when her husband's "Alphaverse" self opens her mind to alternate universes, and she must tap into her other life paths as a singer, chef, and action-movie star to fight multiversal evil – and ultimately reconnect with her daughter. This movie is completely bizarre but wonderfully wholesome with every genre and emotion packed into it.
As Empire Online film critic Ben Travis puts it: "This is a radical film, about radical love and radical acceptance. It's the biggest-hearted movie you can imagine that also features someone being beaten to death with two massive, floppy dildos. You'll giggle at the (literal) ballsiest fight scene ever committed to film. You'll cry at a shot of two rocks. You'll never look at a bagel the same way. Don't forget to breathe."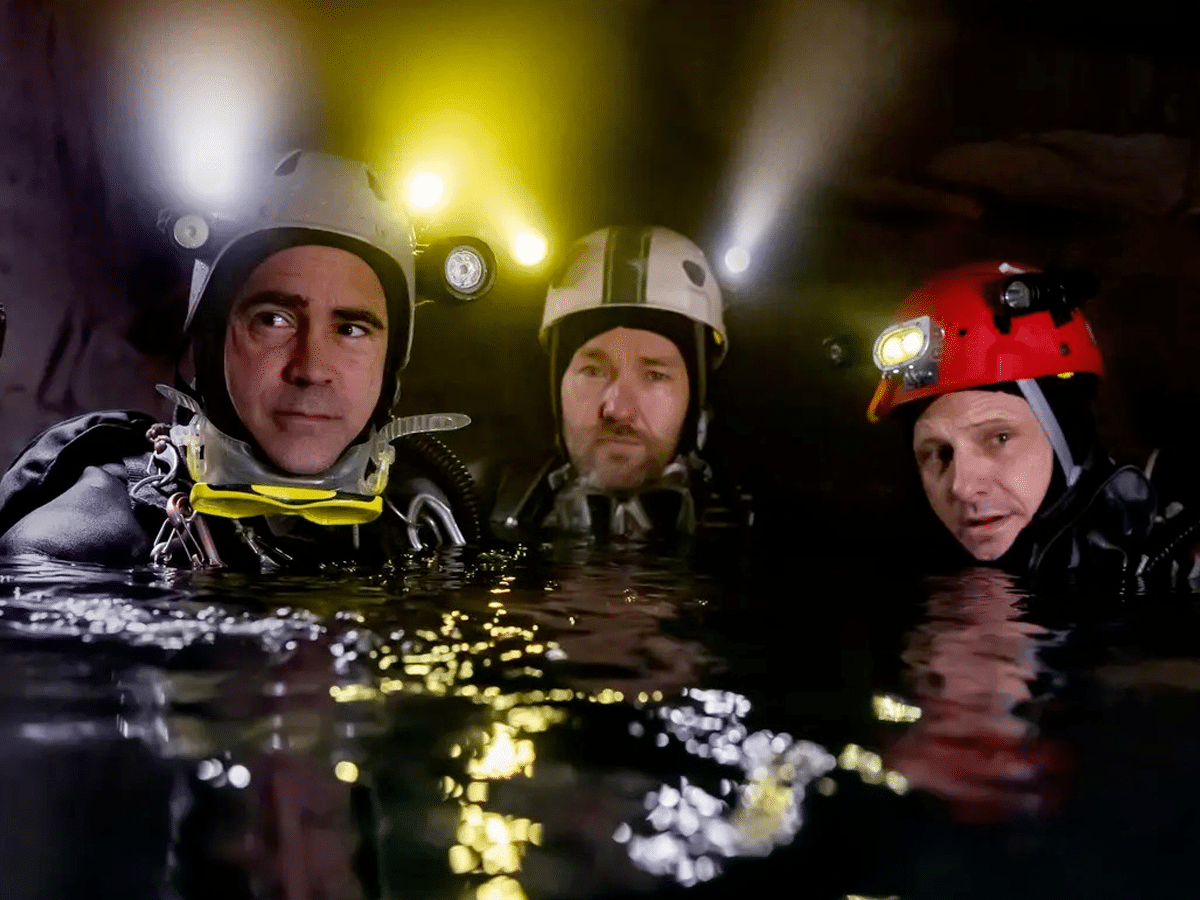 2. Thirteen Lives (2022)
Streaming Release Year: 2022
Director: Ron Howard
Stars: Viggo Mortensen, Colin Farrell, Joel Edgerton
Rotten Tomatoes Score: 94%
The Amazon Prime movie Thirteen Lives tells the true story of 12 young footballers and their coach who became trapped in a cave in Thailand in 2018. Even though the outcome is well-known, the film, directed by Ron Howard and starring Viggo Mortensen and Colin Farrell, is still gripping and tense. The story has already been told in a documentary, but Thirteen Lives takes a different, more serious approach than the emotionally-driven documentary.
---
Featured Video from Man of Many
---
The Guardian's Wendy Ide said: "Howard's skilful, unshowy handling of events belies just how complex an undertaking this is as a piece of storytelling. The cave divers are key figures, but the film also follows the contribution of Thai groundwater specialist Thanet Natisri (Nophand Boonyai). It weaves in the Thai navy Seals, the children's families, and touches on the political backdrop. The rescue, Thirteen Lives stresses, was a team effort; and likewise this thrilling piece of film-making."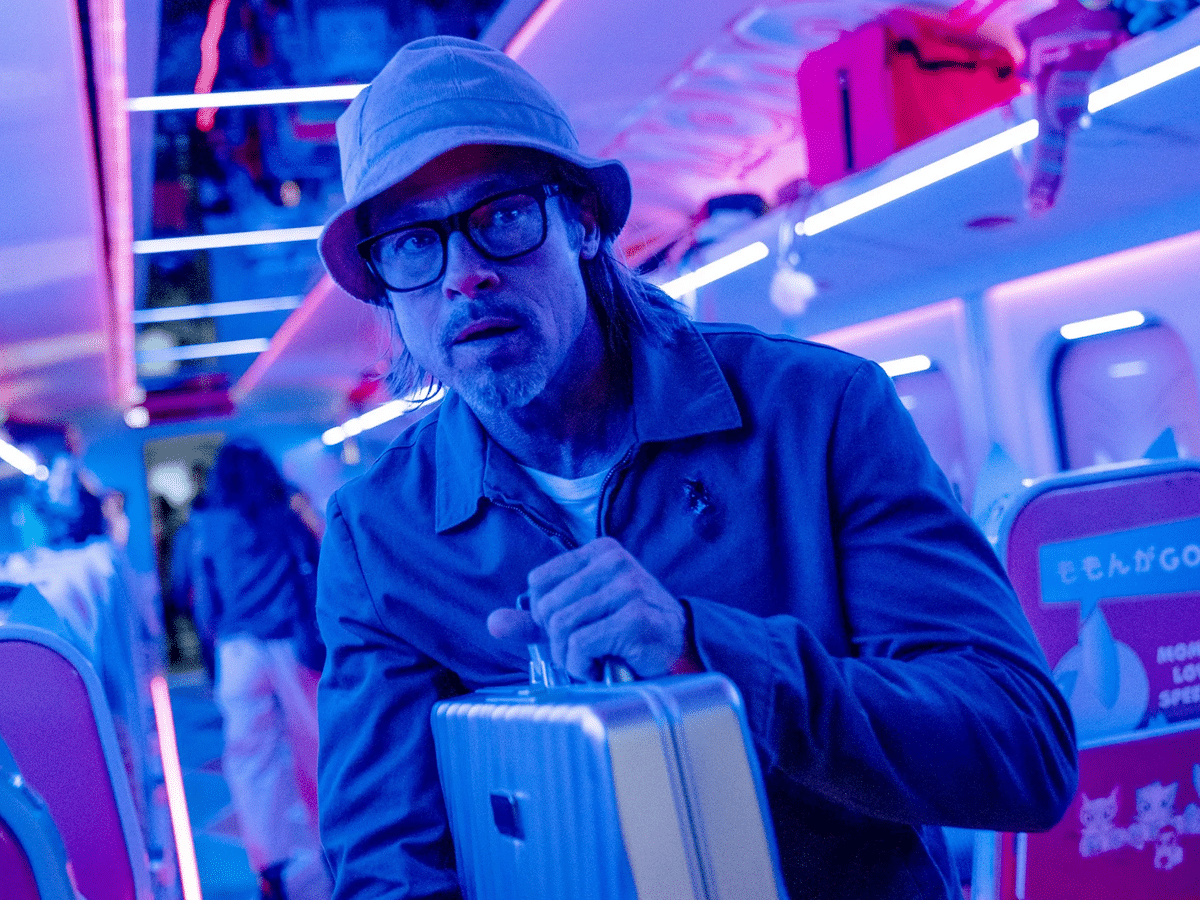 3. Bullet Train (2022)
Streaming Release Year: 2022
Director: David Leitch
Stars: Brad Pitt, Joey King, Aaron Taylor-Johnson
Rotten Tomatoes Score: 76%
Bullet Train is an action movie adapted from a novel where Brad Pitt plays a private operative who is hired to steal a silver briefcase on a bullet train heading to Kyoto. But things go wrong when the train is packed with assassins and hired killers who are all intent on killing each other. It's incredibly chaotic but keeps you on the edge of your seat, and the interactions between Pitt (12 Years a Slave, Moneyball) and King (The Kissing Booth film series) who plays a not-so-innocent school girl, is certainly fun. If you're after a mindless yet thoroughly entertaining action film, Bullet Train will definitely tickle ya fancy.
Want to read more about Bullet Train? Check out our full guide to the Brad Pitt action thriller.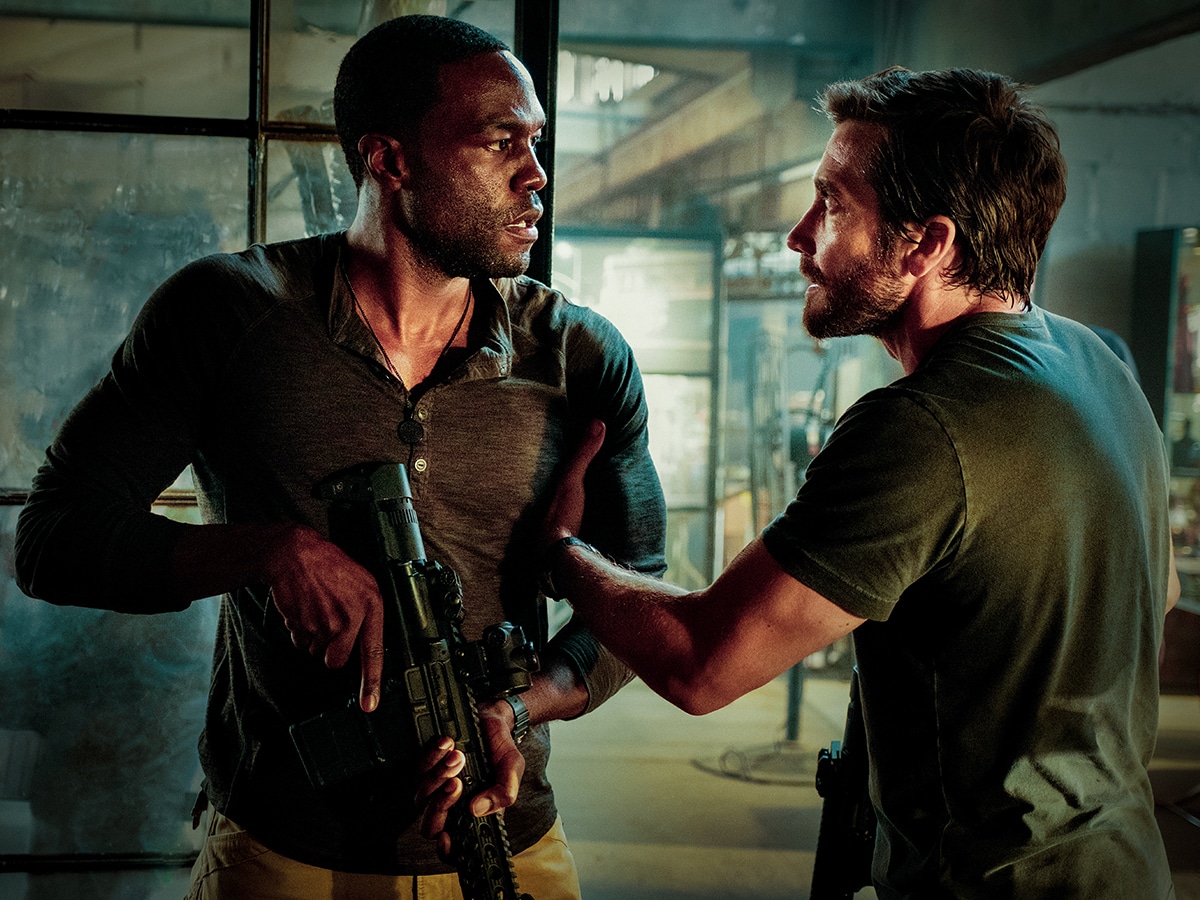 4. Ambulance (2022)
Streaming Release Year: April 8, 2022
Director: Michael Bay
Stars: Yahya Abdul-Mateen II, Eiza González, Jake Gyllenhaal
Rotten Tomatoes Score: 88%
Nobody does action movies quite like Michael Bay, and Ambulance is no exception. And, if you're searching for the perfect switch-off-your-brain movie, especially if you enjoyed Bay's previous escapades like 13 Hours: The Secret Soldiers of Benghazi and the Transformers, you'll have a blast watching Ambulance.
Perennial fan favourite turned UFC fighter, Jake Gyllenhaal stars as motorhead and bank robber Danny who recruits his foster brother Will (Abdul-Mateen II) to embark on a risky bank heist that goes awry, resulting in the brothers being tracked down by the entire Los Angeles Police Department in a runaway ambulance that they commandeered. Despite the intense action sequences, the film also delves into the characters' personal lives, particularly Will's struggles with finances and the role of family. Eiza Gonzalez also delivers a powerful performance as Cam, a brave paramedic who risks her own life to save others.
Want to read more about Ambulance? Check out our full guide to the Michael Bay action thriller.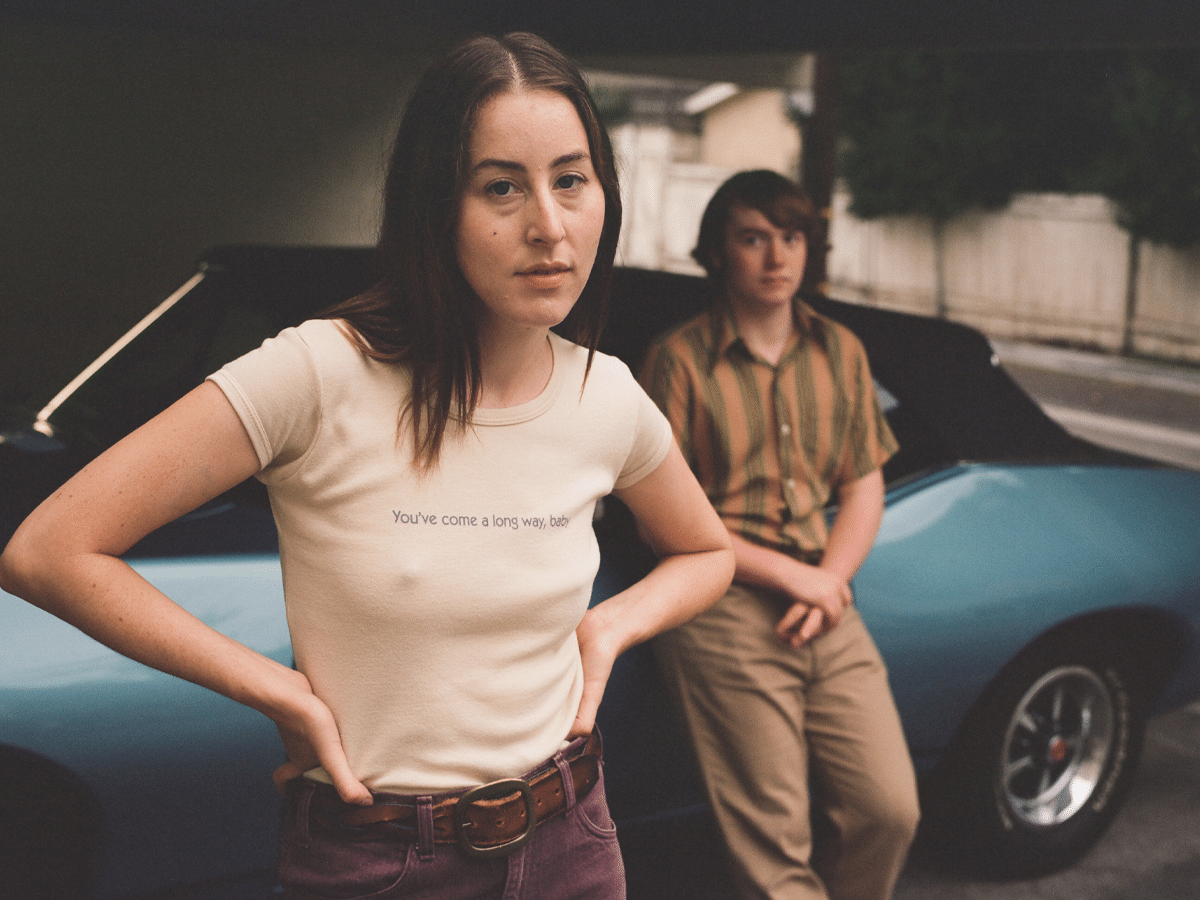 5. Licorice Pizza (2021)
Streaming Release Year: 2021
Director: Paul Thomas Anderson
Stars: Alana Haim, Cooper Hoffman, Sean Penn, Tom Waits, Bradley Cooper, Benny Safdie
Rotten Tomatoes Score: 66%
Licorice Pizza is set in 1970s Los Angeles, a city still reeling from the Manson Family murders and the Vietnam War. The protagonist, Alana Kane, is a directionless photographer's assistant who strikes up an unlikely friendship with a 15-year-old actor, Gary Valentine. The movie follows their meandering, disjointed journey as they navigate their feelings for each other and the uncertainty of youth. Director Paul Thomas Anderson captures the hazy nostalgia of the era with dreamy pastels and contemplative camera work, and explores the madness of young love in the midst of a city-wide crisis.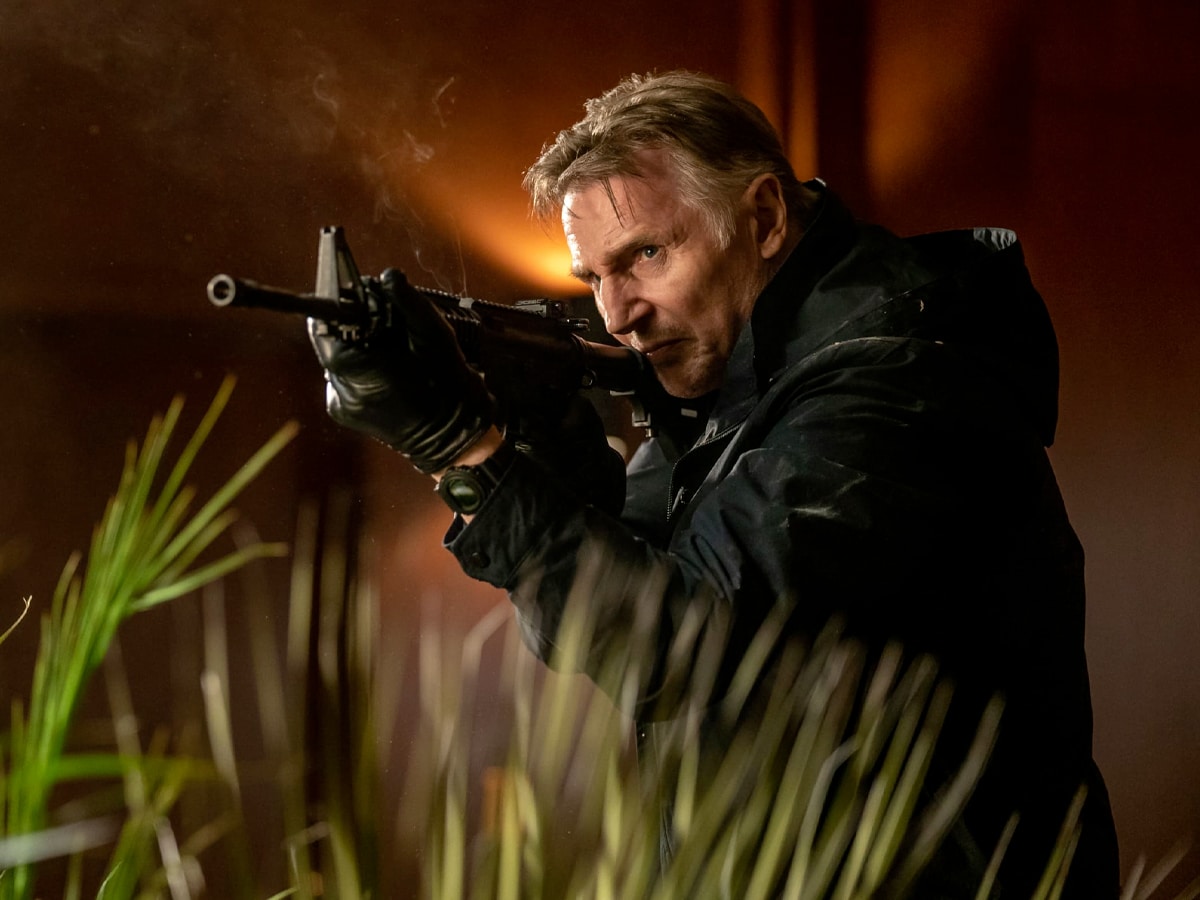 6. Memory (2022)
Streaming Release Year: 2022
Director: Martin Campbell
Stars: Liam Neeson, Guy Pearce, Taj Atwal
Rotten Tomatoes Score: 81%
Liam Neeson often gets stuck playing the same character in action thrillers – an emotionally damaged, troubled man seeking redemption through vigilantism. Memory follows this same formula, as Neeson plays a hitman with dementia who suddenly grows a conscience after being hired to kill a young girl. However, the film is elevated by director Martin Campbell's (Casino Royale) fresh energy and film noir atmosphere. Neeson's character isn't your typical hero or even a bad guy with a heart of gold – he really is just a cold-blooded killer, barring his decision to spare a teenage prostitute. Overall, Memory is a dark, cynical, and amoral thriller that'll leave you glued to your screen.
As written by Washington Post critic Michael O'Sullivan, "Memory is by no means a deep film. But there's something here that lends the familiar proceedings a bittersweet aftertaste that lingers in the mind. That's the film's mix of moral ambiguity and the regret of someone for whom it's too late to undo the past, but not perhaps to rectify the present, even when the law can't. In the words of Vincent: "Memory's a mother-f—er. And as for justice, it ain't guaranteed."
Want to read more about Memory? Check out our full guide to the action flick.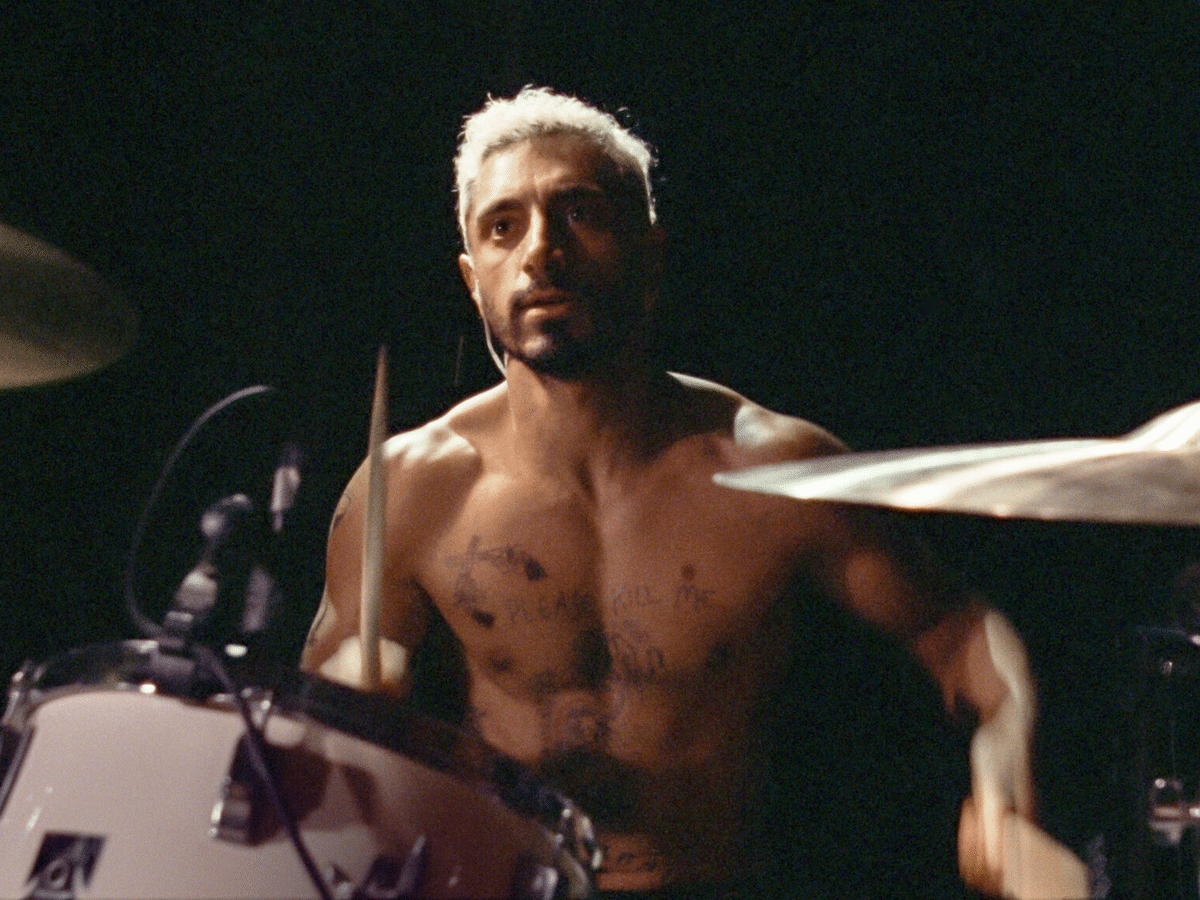 7. Sound of Metal (2020)
Streaming Release Year: 2020
Director: Darius Marder
Stars: Riz Ahmed, Olivia Cooke, Paul Raci, Lauren Ridloff
Rotten Tomatoes Score: 90%
For those who love something bittersweet, definitely give Sound of Metal a watch. The Amazon Prime movie follows musician and recovering addict Ruben Stone (Riz Ahmed) who co-leads a metal band with his girlfriend Lou (Olivia Cooke). With rapidly deteriorating hearing, Lou encourages him to attend a community retreat for the deaf.
The film explores Ruben's warring feelings of learning to love himself as a deaf person, while also longing for his old life. The movie features stand-out performances by Ahmed and Paul Raci, and an award-winning sound design. The film also prioritises the deaf and hard-of-hearing community by hiring deaf talent and using captions throughout.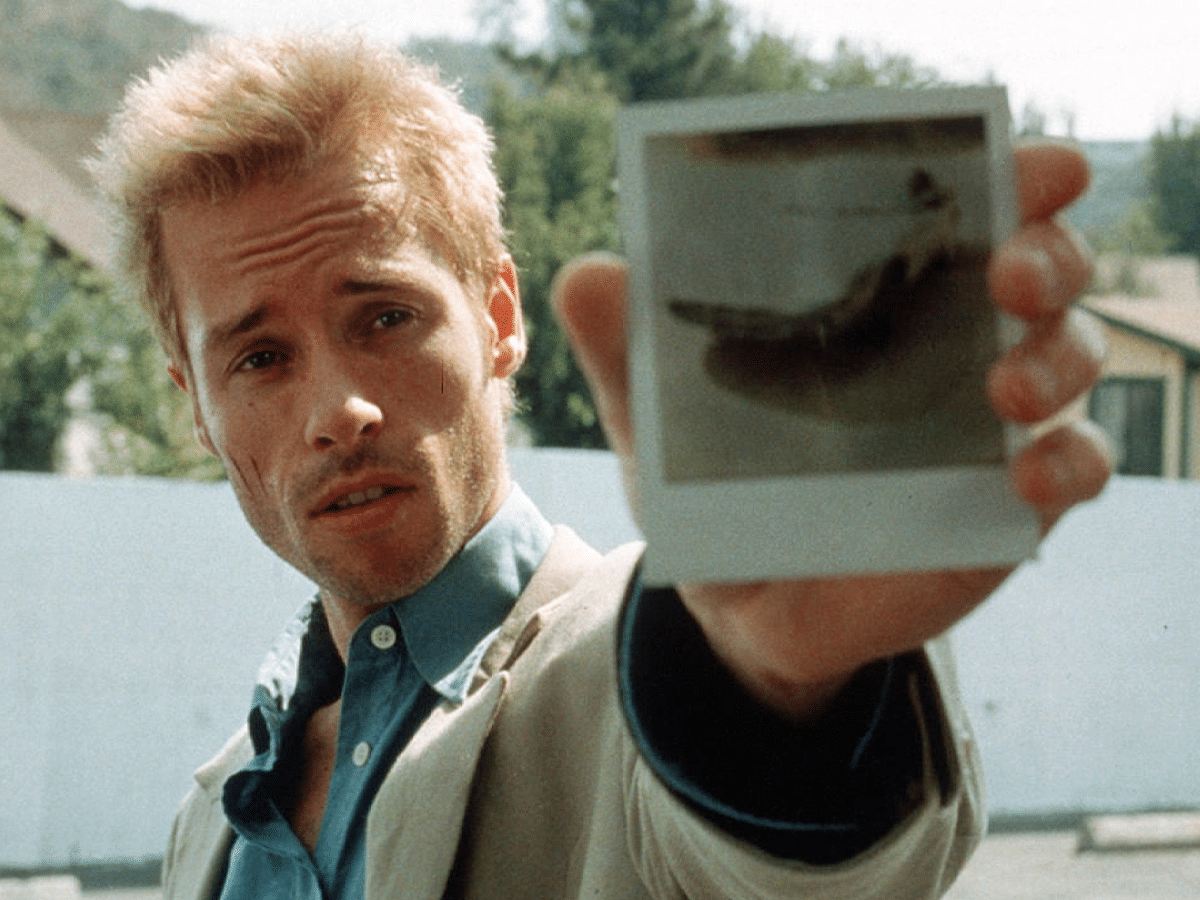 8. Memento (2001)
Streaming Release Year: 2001
Director: Christopher Nolan
Stars: Guy Pearce, Carrie-Anne Moss, Joe Pantoliano
Rotten Tomatoes Score: 94%
Before you see Oppenheimer, make sure you revisit a Christopher Nolan classic. Memento is often credited as the movie that shot the filmmaker to fame, despite his first movie Following being released three years prior. But it's not difficult to see why, as more than 20 years later, Memento remains a cinematic triumph and among Nolan's best work.
The film requires intense concentration, but it never speaks down to the audience. What really sets Memento apart, however, is its unique non-linear, time-reversed structure with two intertwined timelines. Sounds confusing on paper, but makes perfect sense to watch. Exploring themes of memory, guilt, perception, self-deception, and grief, make sure you pay attention to the ending – both stunning and unexpected.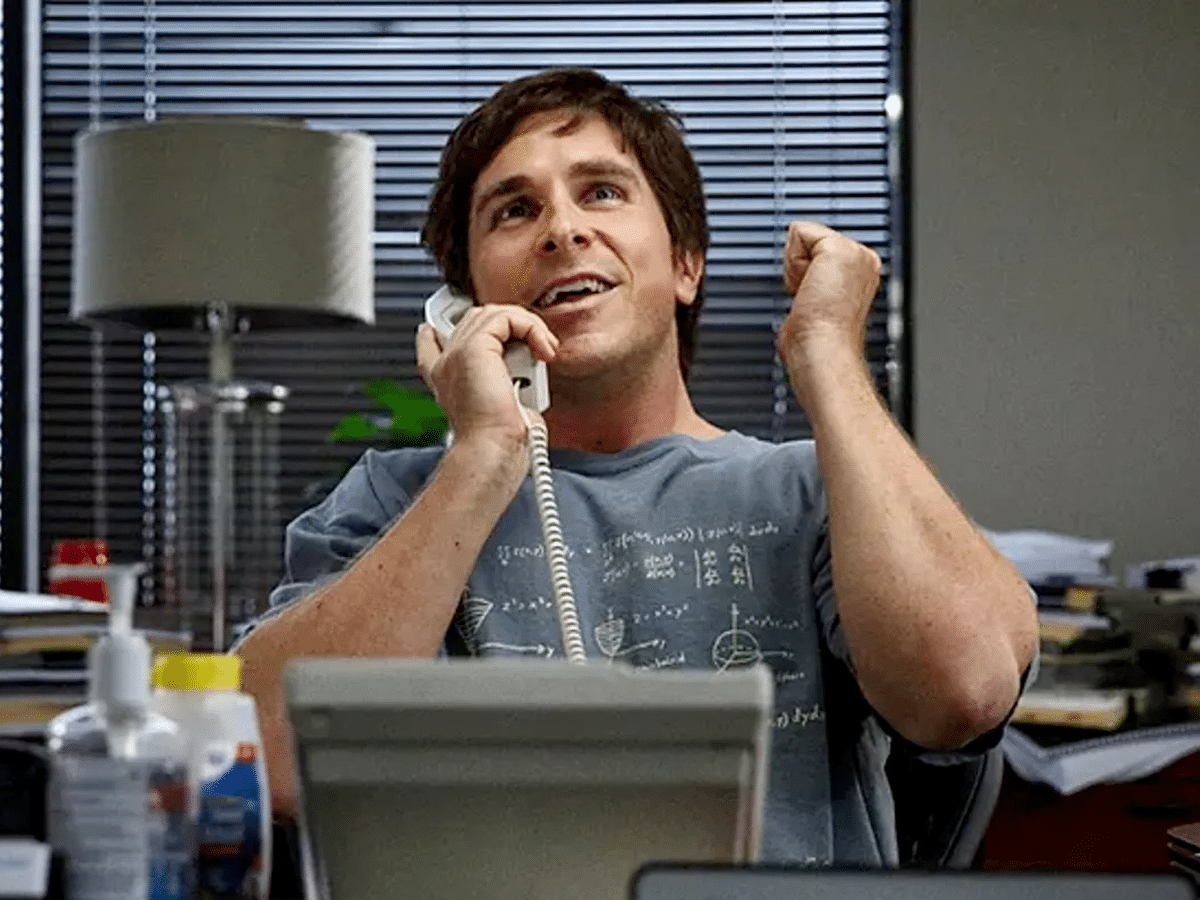 9. The Big Short (2016)
Streaming Release Year: 2016
Director: Adam McKay
Stars: Christian Bale, Steve Carell, Ryan Gosling
Rotten Tomatoes Score: 88%
It's not easy to make the financial crisis compelling, but director Adam McKay (The Other Guys, Step Brothers) managed to do just that in The Big Short. The star-studded cast, Ryan Gosling, Christian Bale, and Steve Carell provide charismatic performances that keep the film flowing and engaging. To explain the more technical aspects of the crash, McKay employs silly skits with celebrities like Margot Robbie and Anthony Bourdain. And, while the film's protagonists are complicit in the system's corruption, they pale in comparison to the greedy men who caused the crisis. It's a long film (2 hours and 10 mins) but is the best one yet to tackle the financial disaster, informing and outraging viewers without being preachy.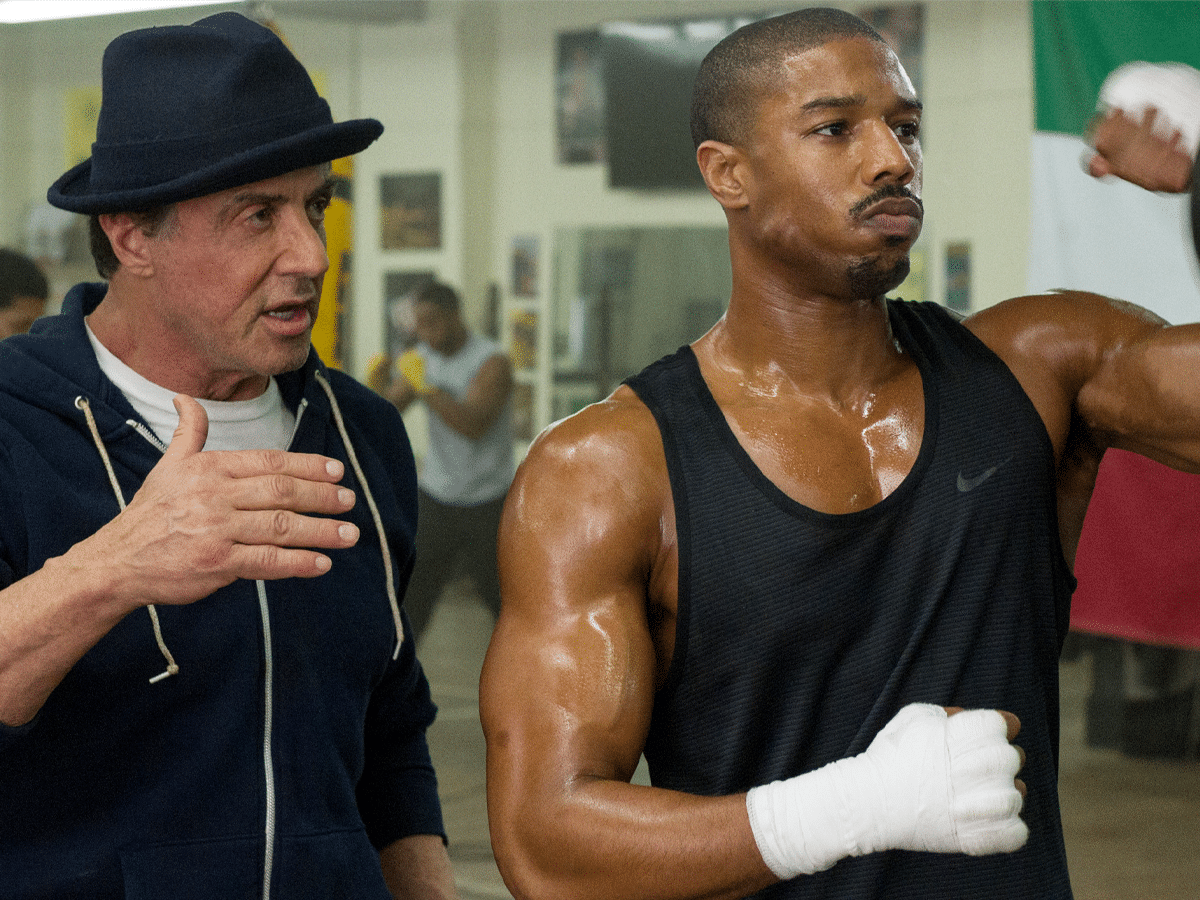 10. Creed (2015)
Streaming Release Year: 2016
Director: Ryan Coogler
Stars: Michael B. Jordan, Sylvester Stallone, Tessa Thompson
Rotten Tomatoes Score: 89%
A love letter to Sylvester Stallone's 1976 Rocky film, Creed is a sports drama film that follows Adonis Johnson (Michael B. Jordan), the son of former heavyweight champion Apollo Creed, as he tries to follow in his father's footsteps and become a professional boxer. Adonis seeks the help of Rocky Balboa (Sylvester Stallone), Apollo's former rival and friend, to train him and prepare him for a title fight against the reigning champion. Michale B. Jordan beautifully brings to life the character of Adonis, who is struggling with his own personal demons and the legacy of his father's name. If you loved the Rocky franchise, you'll undoubtedly love Creed.
Best of all, Amazon Prime Video has essentially the entire franchise available to view. Creed III, which marked Jordan's first foray behind the camera, not to mention the arrival of Jonathan Majors, recently hit cinemas. If you're keen for a refresh before you see the latest instalment, Amazon Prime Video is the best place to go.
Want to read more about the Rocky spin-off franchise? Check out our full guide to the boxing series.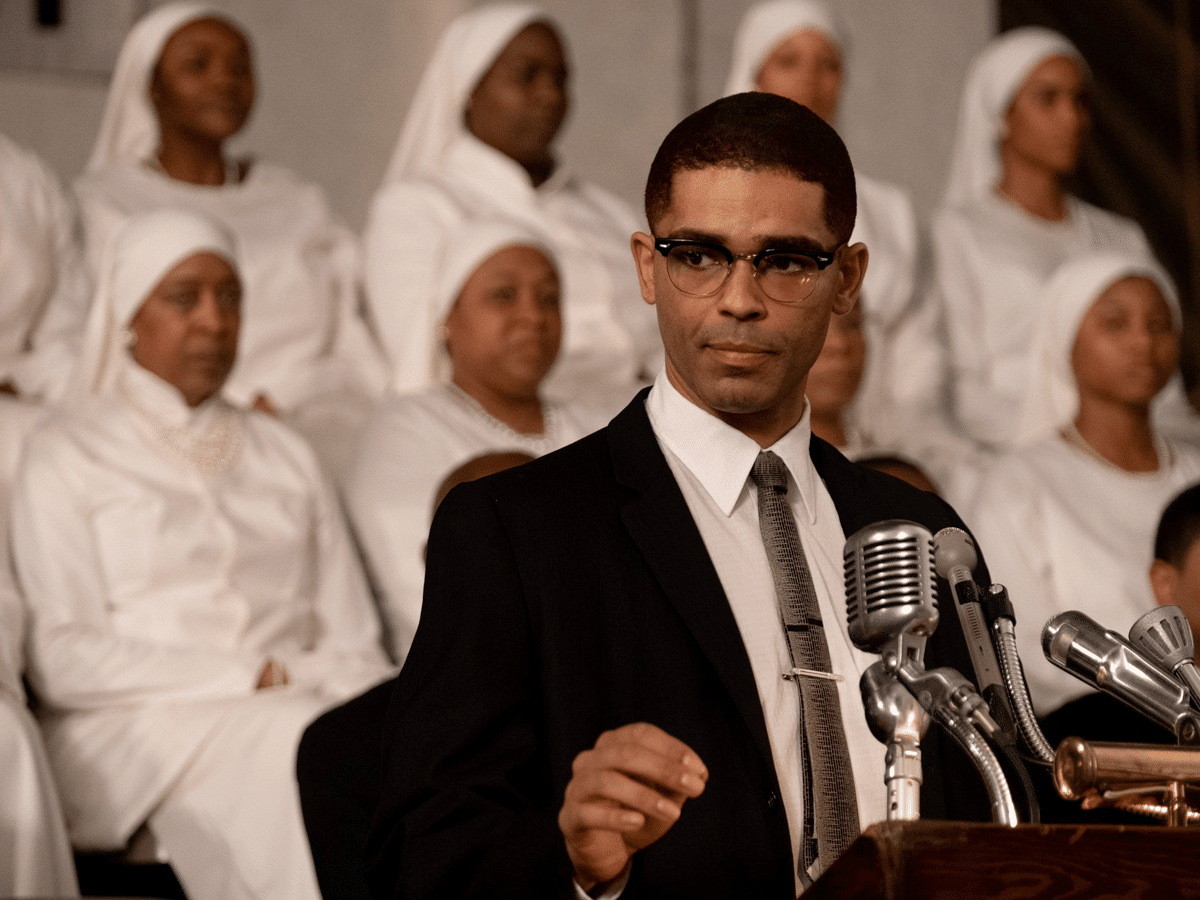 11. One Night in Miami… (2021)
Streaming Release Year: 2021
Director: Regina King
Stars: Kingsley Ben-Adir, Eli Goree, Aldis Hodge, Leslie Odom Jr
Rotten Tomatoes Score: 78%
At first glance, One Night in Miami… may seem like a typical guy's night out movie. However, the film is actually set in 1964 on the night underdog boxer Cassius Clay (soon to be named Muhammad Ali) triumphed over Sonny Liston. Where the real victory lies, however, is in the socially and politically charged conversations between four icons of sports, music, and activism, Malcolm X (Kingsley Ben-Adir), Sam Cooke (Leslie Odom Jr.) and Jim Brown (Aldis Hodge) and Clay (Eli Goree) in the aftermath of his win. The limited set production is elevated by the seamless dialogue about things that truly matter in life.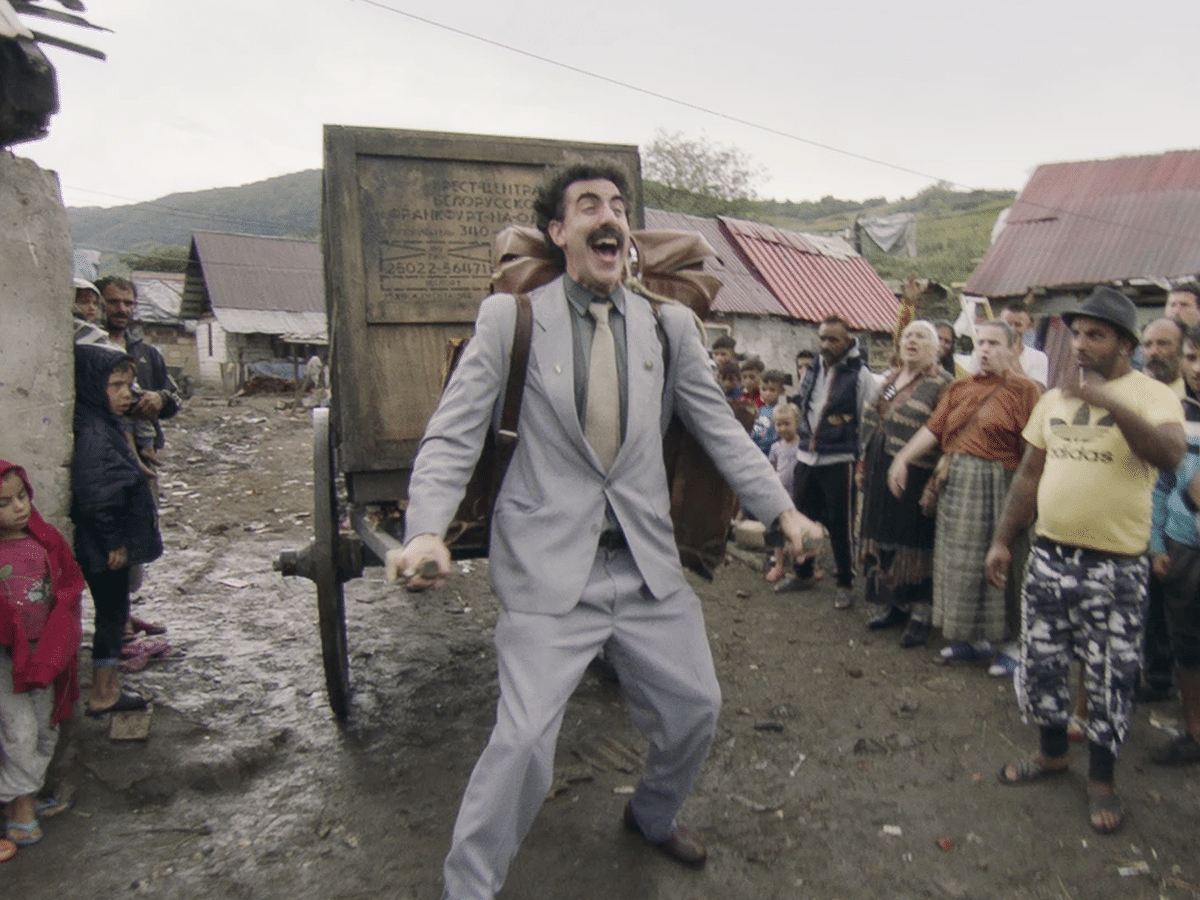 12. Borat Subsequent Moviefilm (2020)
Streaming Release Year: 2020
Director: Jason Woliner
Stars: Sacha Baron Cohen, Maria Bakalova, Tom Hanks
Rotten Tomatoes Score: 62%
In the mid-2000s, Borat's catchphrases were everywhere "veery naaaiiice" – the film basically pioneered the genre of narrative prank comedy. The OG film ridiculed American culture with a stereotype of Eastern European backwardness and became a cultural phenomenon. In the sequel, Borat Subsequent Moviefilm, Borat is now a recognised icon so he spends most of the film in disguises, while his daughter, played by Maria Bakalova, takes on the pranks. The movie certainly echoes the first film – most notably by exposing casual bigotry and ruffling feathers – but at its heart, it's a whole lot of fun and chaos (with political commentary thrown in for good measure) that'll leave you in stitches.
Want to read more about Borat Subsequent Moviefilm? Check out our full guide to the comedy sequel film.
13. Candyman (2021)
Streaming Release Year: 2021
Director: Nia DaCosta
Stars: Yahya Abdul-Mateen II, Teyonah Parris, Colman Domingo
Rotten Tomatoes Score: 72%
The Candyman is a semi-sequel semi-reboot of the 1992 horror film of the same name. Directed by Nia DaCosta and produced by Jordan Peele, the film follows a young artist named Anthony McCoy (played by Yahya Abdul-Mateen II) and his girlfriend Brianna Cartwright (played by Teyonah Parris) as they move into a gentrified area of Chicago where the infamous Candyman legend originated.
Anthony becomes obsessed with the legend and creates an art exhibit that invites viewers to say "Candyman" five times in front of a mirror, leading to a resurgence of the myth and a series of gruesome deaths. Both terrifying and gory, the film also explores themes of racism, gentrification, and the collective unconscious.
Want to read more about Candyman? Check out our full guide to the horror film.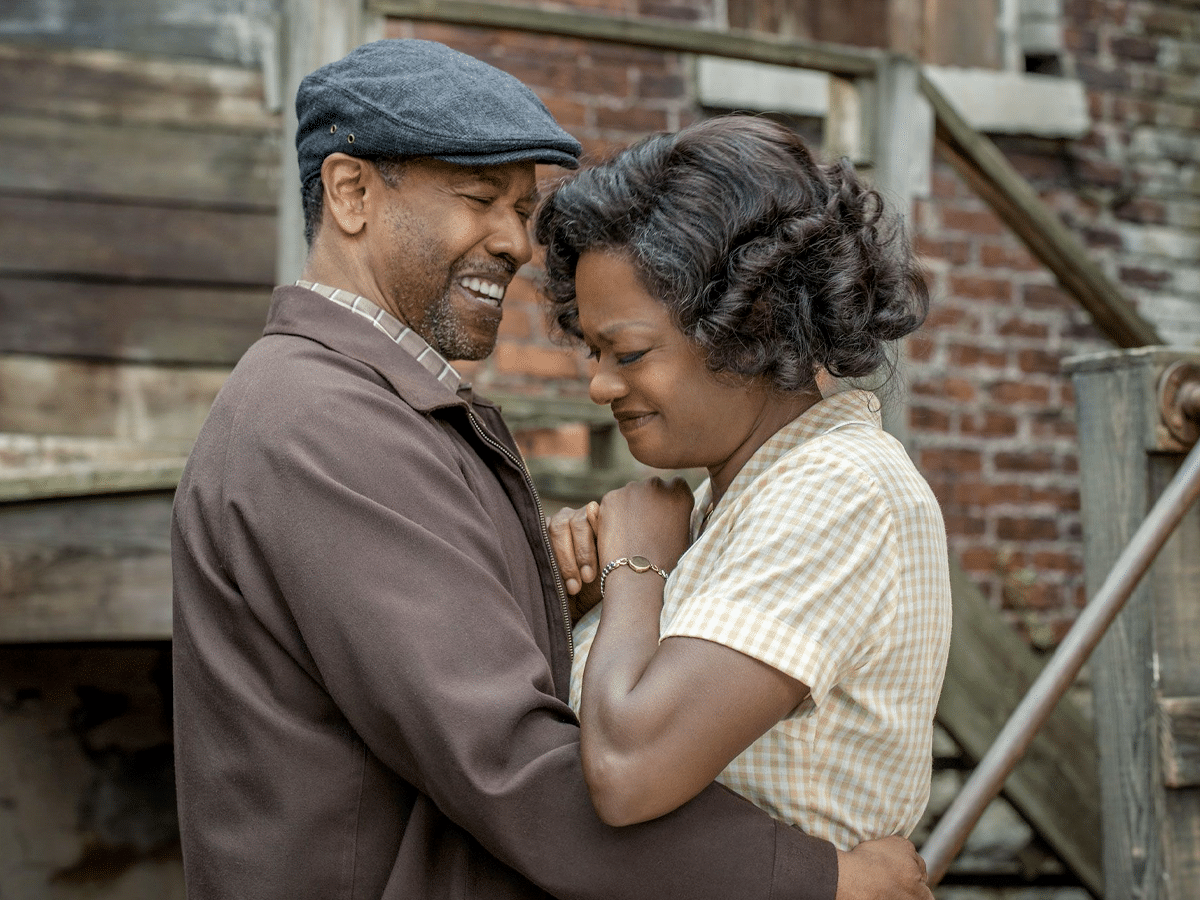 14. Fences (2016)
Streaming Release Year: 2016
Director: Denzel Washington
Stars: Denzel Washington, Viola Davis, Stephen McKinley Henderson
Rotten Tomatoes Score: 75%
Adapting plays to film is no easy feat, yet Fences, directed by and starring Denzel Washington, manages to strike that balance by staying faithful to its origins while also delivering a powerful and emotionally nuanced film. Set in 1950s Pittsburgh, the story follows Troy, a man haunted by the injustices of his past and struggling to connect with his family. Washington's performance is impressive, as is the rest of the cast, including Golden Globe winner Viola Davis, who all deliver standout performances. While the story isn't grand or epic, it'll certainly tug at your heartstrings.
15. The Green Knight (2021)
Streaming Release Year: 2021
Director: David Lowery
Stars: Dev Patel, Alicia Vikander, Joel Edgerton
Rotten Tomatoes Score: 50%
The Green Knight is a grandiose fantasy journey that draws upon the classic Arthurian myth. The film follows the adventures of Sir Gawain (played by Dev Patel), the impulsive and bold nephew of King Arthur, as he sets out on a perilous mission to confront the legendary Green Knight – a colossal, green-skinned stranger who puts men's courage to the test. It's a divisive film amongst critics and audiences alike, but if you enjoy history and mediaeval tales, we'd recommend you give this film a go for yourself before reading the reviews.
Want to read more about The Green Knight? Check out our full review of the Dev Patel film.
Key Things to Consider for Prime Video Australia
How Amazon Prime Video Rankings Work – The ranking system for Amazon Prime Video is determined by feedback from customers who have either rented or bought a movie or show on the platform. To leave a review or rating, users must be logged into their account and have watched the content through their account. This ensures that the ratings and reviews are based on genuine experiences from viewers who have actually watched the movie! No fake reviews here.
Exclusives – Despite Netflix being Amazon Prime's biggest competitor in terms of market share, Prime Video boasts the largest selection of streamable content among all other services. Moreover, Amazon Prime features plenty of exclusive movies that are only available on its platform.
Free Trial – Amazon offers a free 30-day trial when you first sign up, and you can easily cancel before the 30 days are up to avoid having to pay for the next month.
Cost of Amazon Prime Video – Amazon Prime TV in Australia is only $6.99 per month, which is about half of its competitors. There is only one subscription type for Prime Video (similar to the Disney+ subscription model). You can also choose a year subscription, for $59 paid upfront
How Man of Many Chose the Best Amazon Prime Movies
This list of the best Amazon Prime movies was curated by Man of Many's team of editors and contributors. The Australian lifestyle publication has over 10 years' of experience critiquing and reviewing the entertainment industry. In addition to watching every movie and series on this list, the authors and editors also turned to the wider public for their overall ratings, taking into account reviews via IMDb and Rotten Tomatoes.
Alternatives to Movies on Amazon Prime Video
Want to get the most out of your Amazon Prime Video membership? Check out some of our other recent coverage on the streaming platform.
Prime Video Australia FAQs
How much is an Amazon Prime Video subscription in Australia?
Prime Video Australia costs only $6.99 per month, which is roughly half the price of its competitors. Unlike Stan and Netflix, Amazon Prime TV only offers one subscription type, similar to Disney+. You also have the option of choosing an annual subscription for $59, which is paid upfront. Prime Video also provides a handy 30-day free trial, so you can try before you buy.
Does Prime Video do exclusives?
Roughly 38% of Prime Video's content is either original or exclusive, so you know you're getting access to movies and shows you won't find elsewhere.
---
Featured Video from Man of Many