The Bold Shoulder – A Guide to Over the Shoulder Jackets | Man of Many
Back in 2015, Paris Fashion Week treated us to the vision of Ben Stiller and Owen Wilson strutting their stuff to the distinctive 1980s synthpop hit "Don't You Want Me." Reprising their roles as long-suffering male models, Derek and Hansel from the 2001 movie Zoolander, 14 years on, these duelling dandies paraded down that Valentino catwalk with all the menacing elegance of fashion's fey elite.
It was a straight-up, old-school walk-off showdown, with 'blue steel' and duck face expressions deployed for good effect. But it was their latest stylistic manoeuvre of the 'over the shoulder jacket' – so hot right now – that captured our attention; so poised, precarious, posey and proverbial that at the time I pondered: is this the last taboo of men's power dressing?
Table of Contents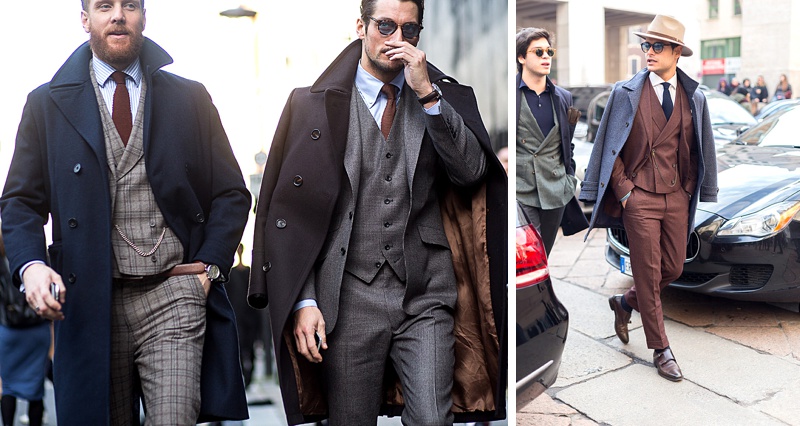 There Are Rules
For the most part, men's tailoring adheres to strict technical guidelines and men only have so many options when it comes to showing off their personality through their wardrobe. There is often little room for putting additional accent into your outfit, save for the odd pop of colour by way of introducing a tie or pocket square, Here's Your Chance to Spend Anzac Day 2023 With an Australian Music Icon without socks, French cuffs sans cufflinks or trinkets on your wrist, for example. But no single act of 'sprezzatura' delivers the magnitude of statement as wearing one's jacket draped over the shoulders.
Popular in the 1960s and a look that helped define the smart-casual verve of the 1970s, the 'over the shoulder jacket' is back in vogue – a flamboyant and compelling statement which demands a second look at the wearer. Not oft-deployed in Australia or in the USA…yet…it isn't uncommon to see stylish gents sporting this 'nouveau robing' in the most fashion-conscious corners of the world such as Milan, Florence, Paris and London.
Not a style for the faint-hearted, here are a few references to the locus of the 'over the shoulder' look before you attempt this daring tactic.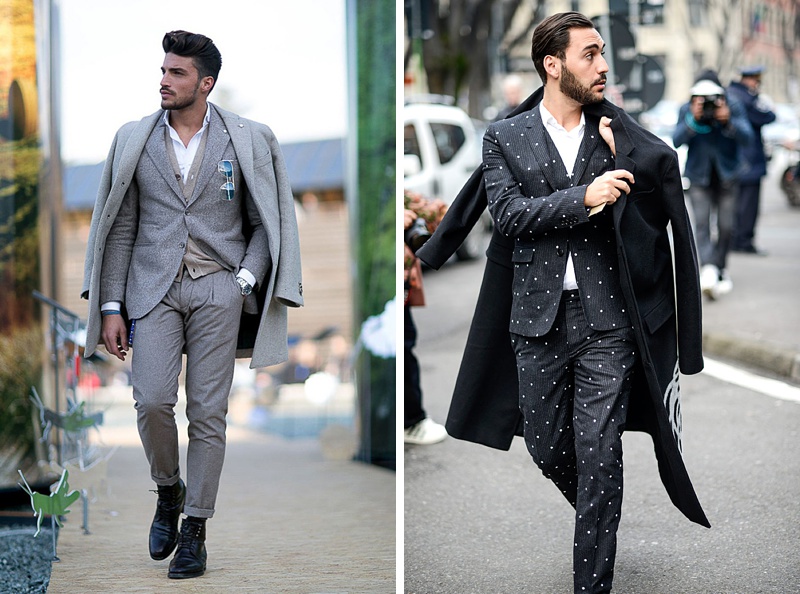 Be Ready For Anything
The beginnings of this look can be traced to Renaissance Italy, when it became de-rigueur to wear the doublet (a tight-fitting buttoned jacket) over the shoulders as if it were a cape, so that a sword could be drawn immediately without encumbrance – Italy was, after all, the capital of physical attack and assassination at that time. In the same vein, the modern man sporting an over the shoulder jacket shows that whilst he's not hindered by arm insertion, he's impervious to the elements and ready for anything.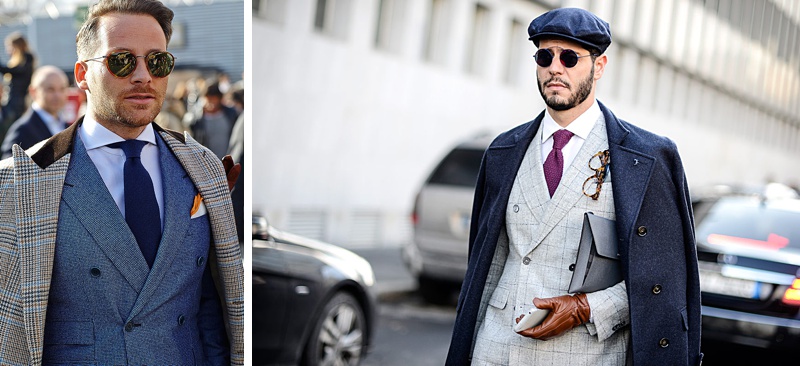 Stand-By For Sport
More modern origins of this look stem from the polo fields of colonial India; in between chukkas and after the game, polo players would elegantly drape a thick double-breasted camel coat over their shoulders, which became known as a polo coat. Similarly, sportsmen in tennis, boxing and football have all used the over the shoulder coat to keep their muscles warm and at the ready, without leaving the field of play. Physical exertion justifies robing in these cases, juxtaposing with the manliness of contest.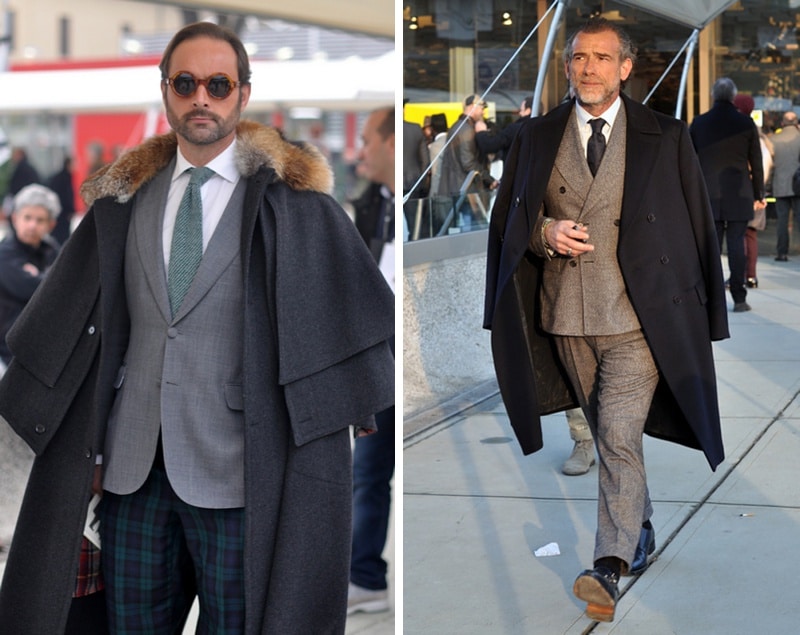 Elevate Your Position
It's all about giving the impression of power, almost suggesting that there is someone on hand to take the jacket off you, referencing an emperor, cardinal, lord or protected crime boss. It suggests that you're flanked by 'someone else,' not engaging yourself, which further underlines your importance.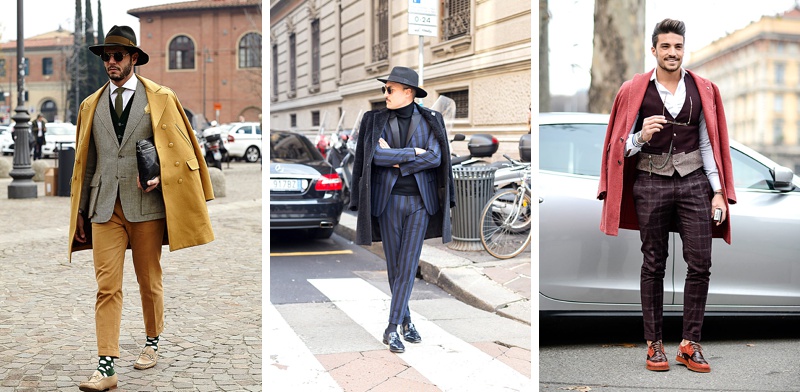 Superhero Allusion
Given half a chance, what man wouldn't want to dress up as Superman, Batman, Zorro or some other cloaked superhero? The cape or cloak is central to the mystique and power of the superhero and when a jacket is worn over the shoulders, it can be a performance enhancer.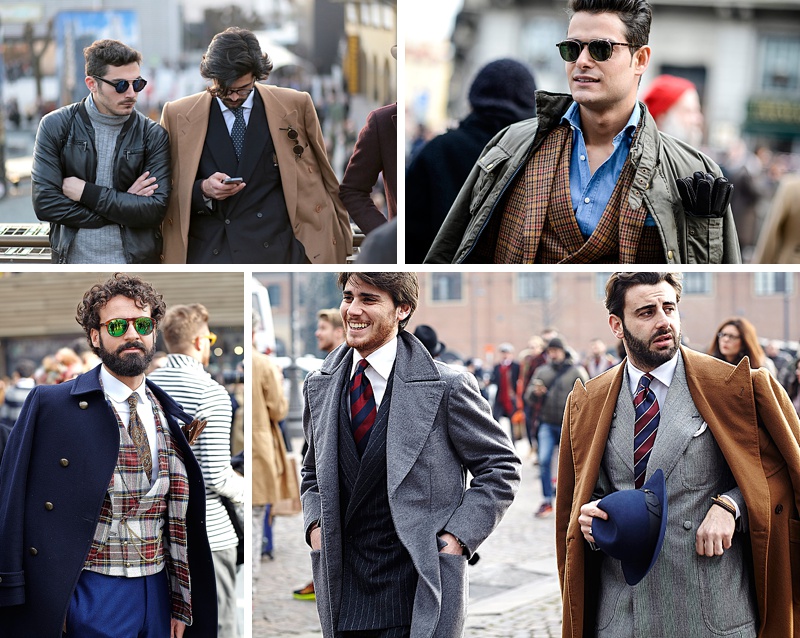 Practicality
Many Italian men will have you believe that the intensity of the Mediterranean heat and absence of underarm layers and thus, perspiration, provides the perfect practical reason for 'over the shouldering.' This may well be true. But this look is the very kind of insouciance we've come to expect from Italian men and they probably just think it looks good.
There can be little doubt, shouldering your jacket is a bold move that needs to be considered carefully given your location and activity. But a draped coat adds nuance to a well-put-together outfit and conveys an air of self-assurance and elegance. If anyone gives you any trouble, just remember that it's probably because you're really, really ridiculously good looking. Now go get yourself an orange mocha frappuccino!
You'll also like:
The Definitive Guide to Business Casual for Men
The Difference Between Men's Formal and Semi-Formal Dress Code
A Guide to Men's Dress Codes