Euphoria Season 3: Release Date, Cast, Episodes and More
The neon-soaked rollercoaster of teenage emotions and modern-day struggles is set to return with Euphoria Season 3, promising more unfiltered glimpses into the hearts and minds of Rue, Jules, and the rest of the ensemble cast. Sam Levinson's hit HBO TV series, which made its debut in 2019, soared to new heights in its second season, with the confirmation of a third season midway through the second season's run. In a report from Variety, it was revealed that 'Euphoria' has now officially become the second most-watched show in the network's history, only surpassed by Game of Thrones.
The Emmy-winning series stars Zendaya as the lead, portraying a 17-year-old girl facing the challenges of maintaining relationships, grappling with addiction and grieving the loss of her father. In an official statement, Francesca Orsi, Vice President of HBO programming said: "Sam, Zendaya, and the entire cast and crew of Euphoria have taken season two to extraordinary heights, challenging narrative convention and form, while maintaining its heart. We couldn't be more honoured to work with this gifted, wildly talented team or more excited to continue our journey with them into season three."
With Euphoria Season 3 finally in the works, here's your complete guide to the upcoming season, from the release date you've been eagerly awaiting to the star-studded cast, intriguing plot teasers, and much more.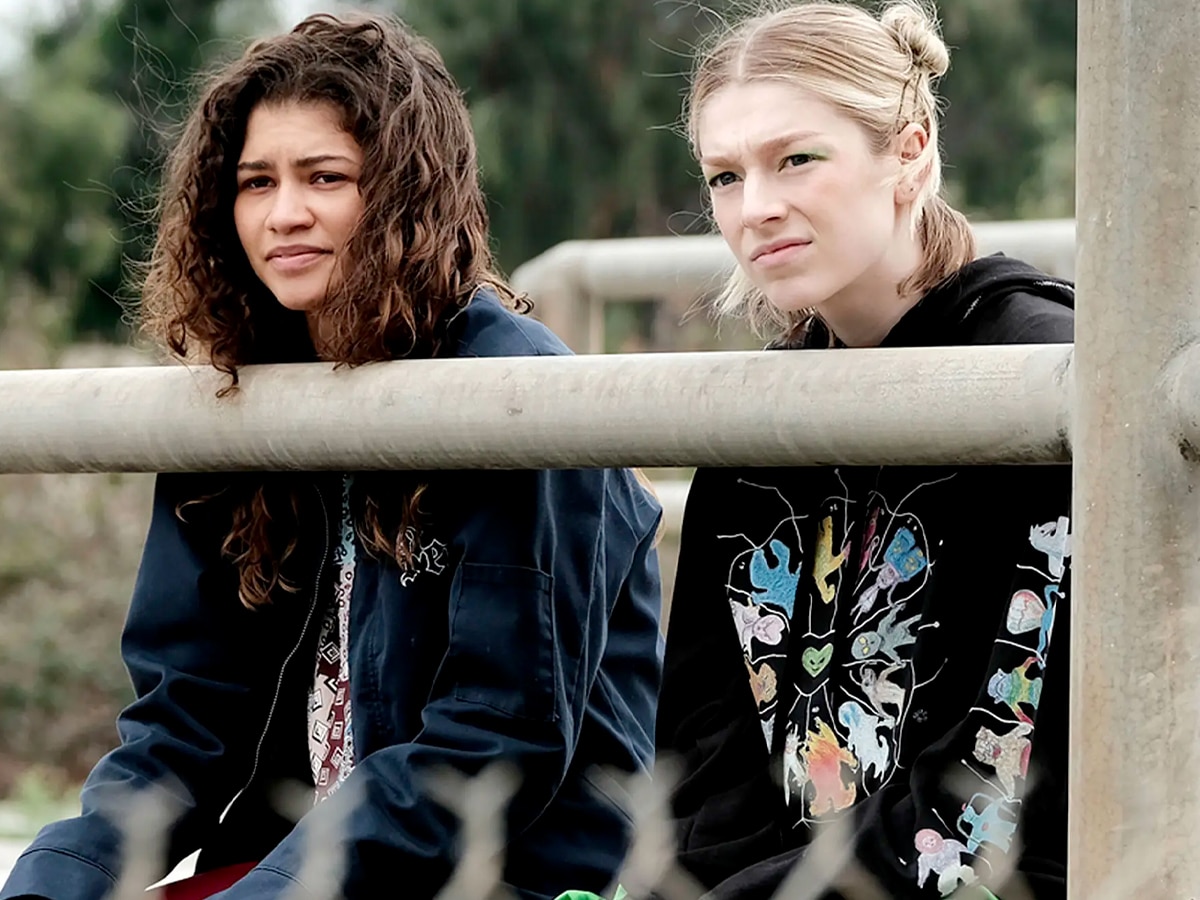 Euphoria Season 3 Release Date
After much speculation, HBO boss Casey Bloys recently revealed when Euphoria, along with other popular shows on the network, will be returning. During a press event in New York on Thursday, Bloys announced that Euphoria season three, The White Lotus season three and The Last of Us season two are all likely coming in 2025. Additionally, he said that the Game of Thrones prequel House of the Dragon will air "early summer" of 2024.
Back in May, HBO's Head of Drama, Francesca Orsi, revealed to Deadline that the anticipated return of Euphoria Season 3 would return "ideally in 2025" mainly due to setbacks resulting from recently concluded writers' strikes and ongoing actors' strikes. The third season was originally scheduled to begin filming this autumn but has been postponed. During Euphoria's For Your Consideration event in Los Angeles in April, Zendaya offered an update on the release date of Season 3.
When asked by Entertainment Tonight about the rumoured 2024 air date for the third season, Zendaya said, "I think that might be true. I honestly don't know. There (are) some executives that know better than me, you might wanna ask them. I'm gonna be busy for a while."
Following the conclusion of the writers' strike in September, Deadline reported that HBO is expediting the production of its flagship shows, including Euphoria, The Last of Us, and The White Lotus. However, we now have a clearer idea of when the content is set to drop.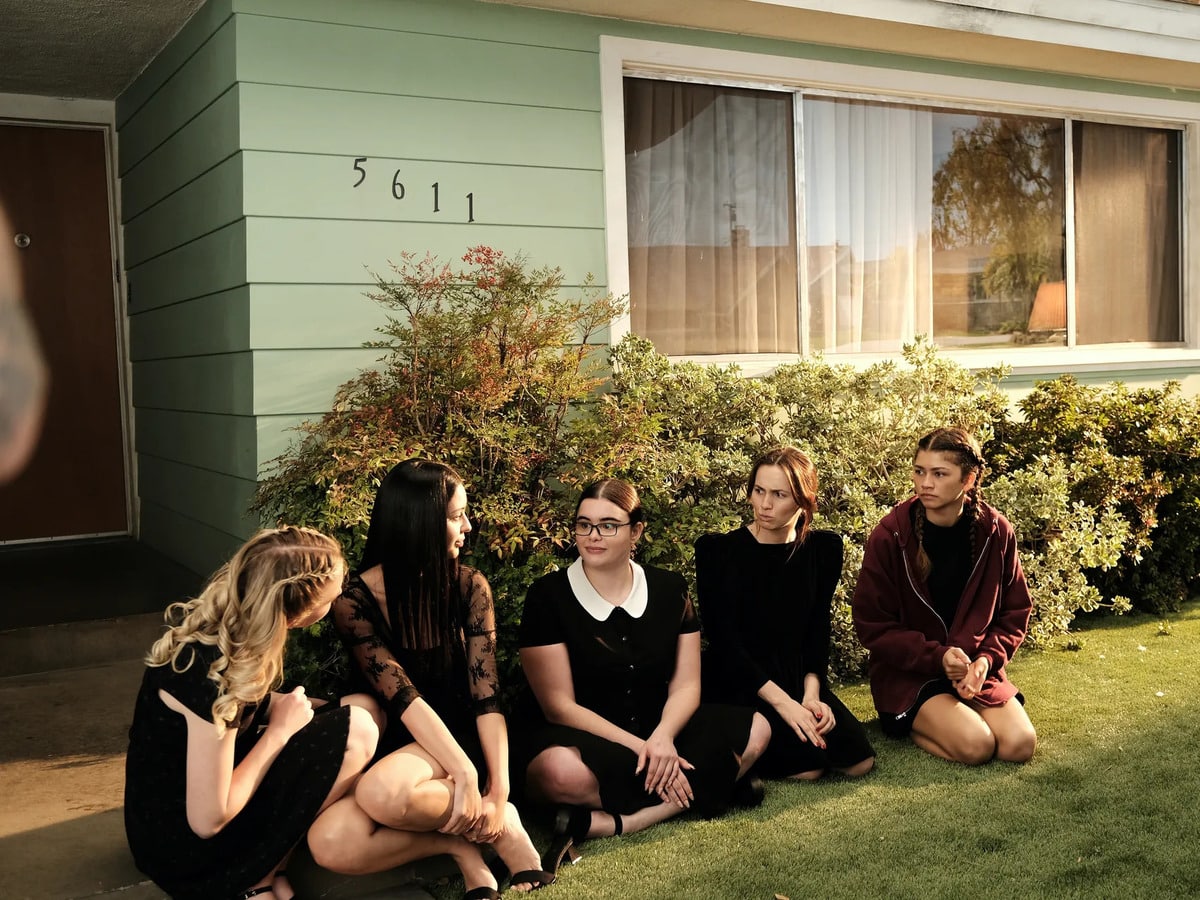 Euphoria Season 3 Cast
So, who'll be back, you ask? Although HBO has yet to confirm the cast of Euphoria Season 3, we can expect to see many of our favorite characters return, with a few exceptions. This ensemble is set to feature Zendaya as Rue Bennet, Hunter Schafer as Jules Vaughn, Maude Apatow as Lexi Howard, Sydney Sweeney as Cassie Howard, Alexa Demie as Maddy Perez, and Jacob Elordi as Nate Jacobs.
---
Featured Video from Man of Many
---
However, not everyone is set to return next season. Barbie Ferreira, who played Kat in the series, had her character's role reduced in Season 2 and surprised fans by announcing in August 2022 that she would not return for Season 3. Ferreira said that she felt Kat's storyline had "run her course, story-wise." Another character who might not get any screen time in the upcoming season is Ashtray, played by Javon "Wanna" Walton. While Ashtray's fate remains uncertain after the Season 2 finale, Walton has hinted that there are "little things that could potentially bring him back for another season."
In an interview with Entertainment Weekly, Javon discussed the fate of his character, saying, "Well you see (Fez) get arrested, so I'm sure he is going to be in the back of a cop car. And with Ashtray, we're not 100 percent if he's dead, because you saw absolutely no blood, right? And you didn't see him fall. You did hear the bullet, but you didn't see him get shot. So, there (are) little things that could potentially bring him back for another season."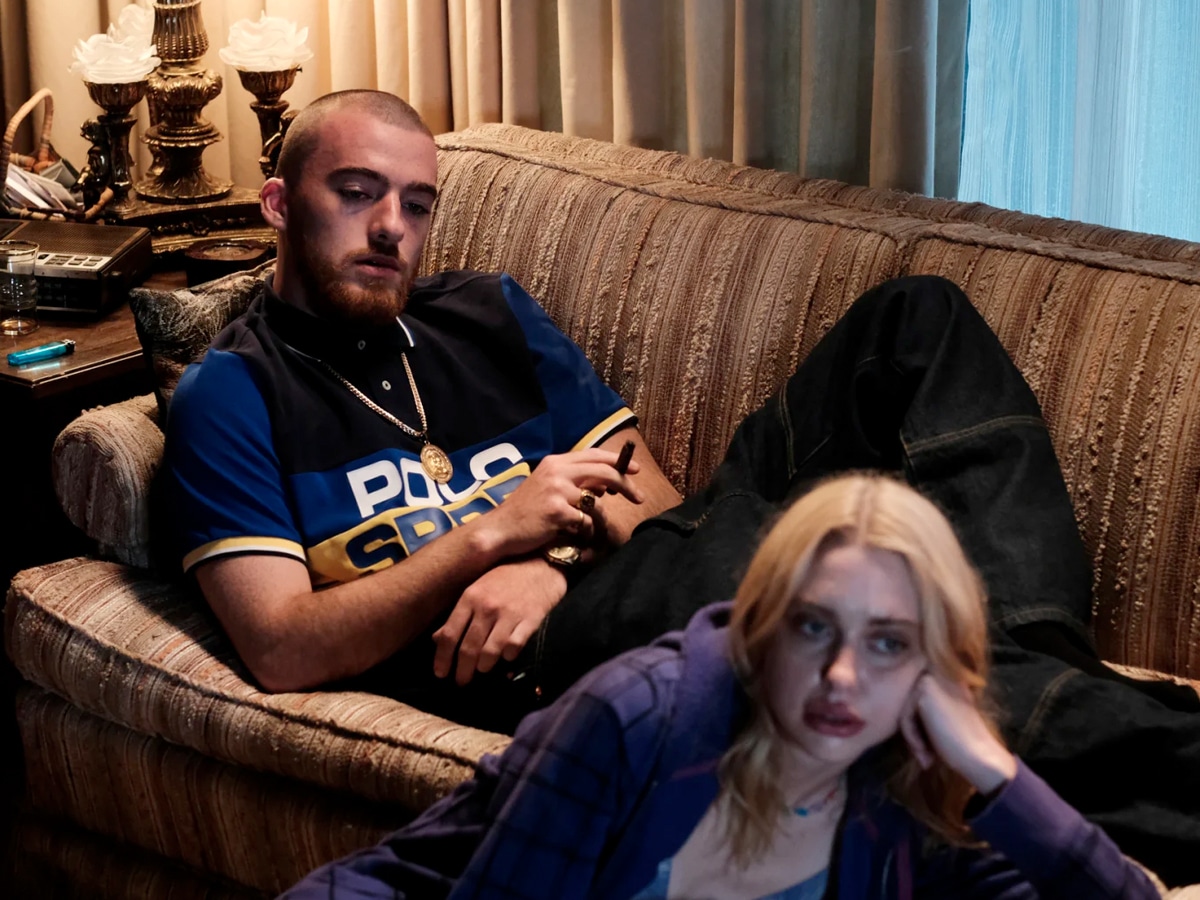 In a deeply saddening turn of events, the tragic passing of Angus Cloud, the actor who played Fezco, in July this year further complicates matters. Cloud's death has left a profound impact on the cast and crew of Euphoria, and it remains to be seen how the show will address Fezco's absence in Season 3.
Here's a look at the expected cast of Euphoria Season 3:
Zendaya as Rue Bennett
Hunter Schafer as Jules Vaughn
Jacob Elordi as Nate Jacobs
Maude Apatow as Lexi Howard
Sydney Sweeney as Cassie Howard
Alexa Demie as Maddy Perez
Dominic Fike as Elliot
Eric Dane as Cal Jacobs
Colman Domingo as Ali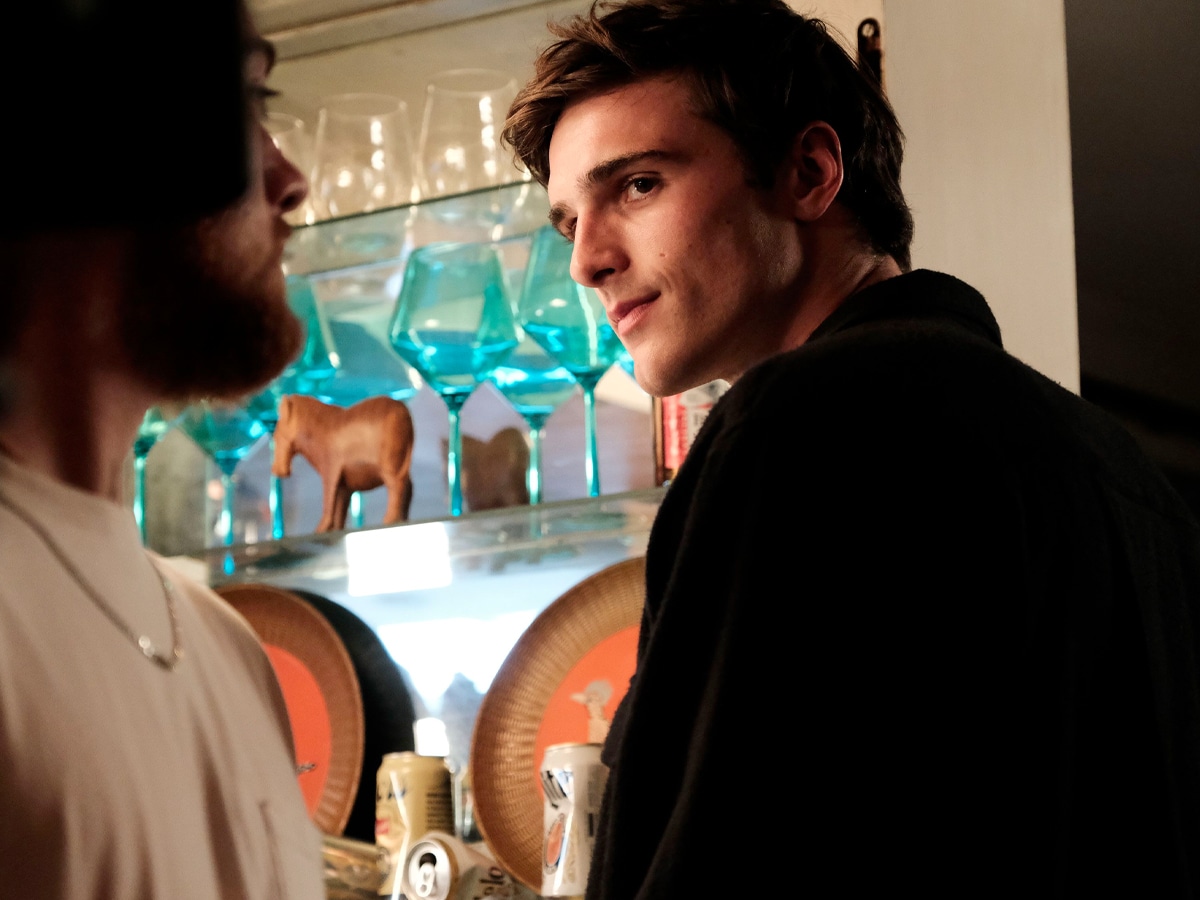 Euphoria Season 3 Plot
When it comes to the plot of Euphoria Season 3, it is set to be filmed in a "film noir" style and potentially incorporate a time jump. While production for Season 3 hasn't yet begun, the cast and crew have teased a few intriguing details. In a recent Elle cover story featuring Zendaya, Levinson provided a glimpse into what viewers can expect from the upcoming season, describing it as a "film noir" venture that delves into "what it means to be an individual with principles in a corrupt world," focusing primarily on Zendaya's Rue. Specific plot details, however, remain undisclosed at this time.
In addition, there are discussions that Season 3 would follow the characters beyond their high school days. Costume designer Heidi Bivens hinted at this in an April interview with Vogue, mentioning that there have been talks "of it being approximately five years in the future." Zendaya herself has given substantial weight to these rumors. In an interview with The Hollywood Reporter in August 2022, she expressed her enthusiasm for exploring the characters' lives post-high school, stating, "I think it'll be exciting to explore the characters out of high school."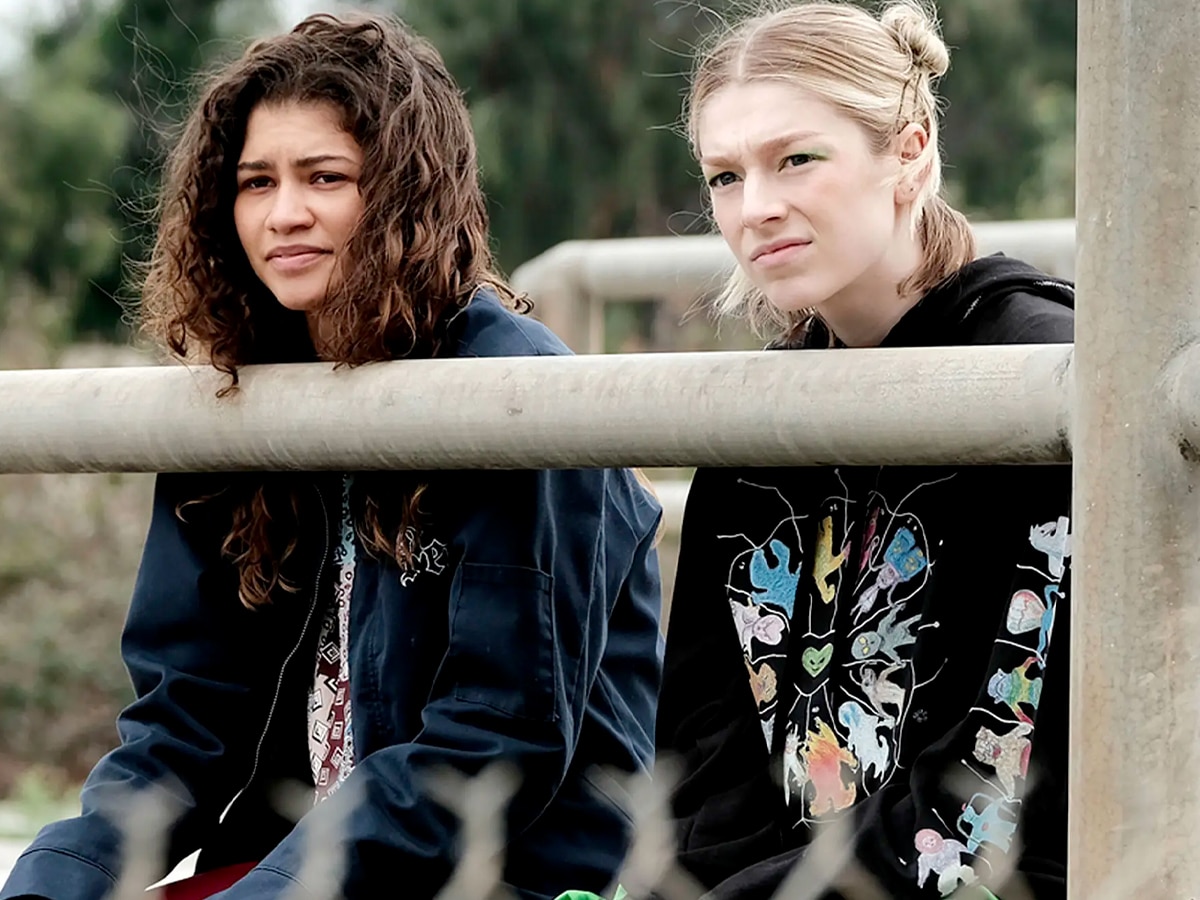 She further elaborated, saying, "I want to see what Rue looks like in her sobriety journey, how chaotic that might look. But also with all the characters, in the sense where they're trying to figure out what to do with their lives when high school is over and what kind of people they want to be. What was special about this season was that we got to dive into (the other characters) in a much deeper sense. I think we can do that again with the third season. There's so much talent, you want to make sure everybody has the chance to have that."
What Will Season 3 of Euphoria Be About?
While there is no official confirmation, Euphoria Season 3 is likely to bring closure to the characters and resolve their lingering conflicts, but be prepared for a rollercoaster of surprises in the wake of the emotionally charged Season 2 finale. Nate's jaw-dropping move to involve the authorities in his father Cal's life was just the beginning, and the fiery showdown between Cassie and Maddy during Lexi's uproarious school play hinted at more drama to come. Rue also seemed to forgive Jules for spilling the beans to her mother about her drug struggles, suggesting that their relationship may be on the mend.
As we anticipate how these storylines unfold in the forthcoming season, fans can't shake his burning question: Will Nate's mysterious brother, who's been lurking in the background of family portraits, finally make his appearance in Season 3? Teasing a bit about what the upcoming season could have in store, Colman Domingo, who recently won a Primetime Emmy Award for Outstanding Guest Actor Drama for his role as Ali (Rue's sponsor), shed light on what viewers can expect from Euphoria Season 3.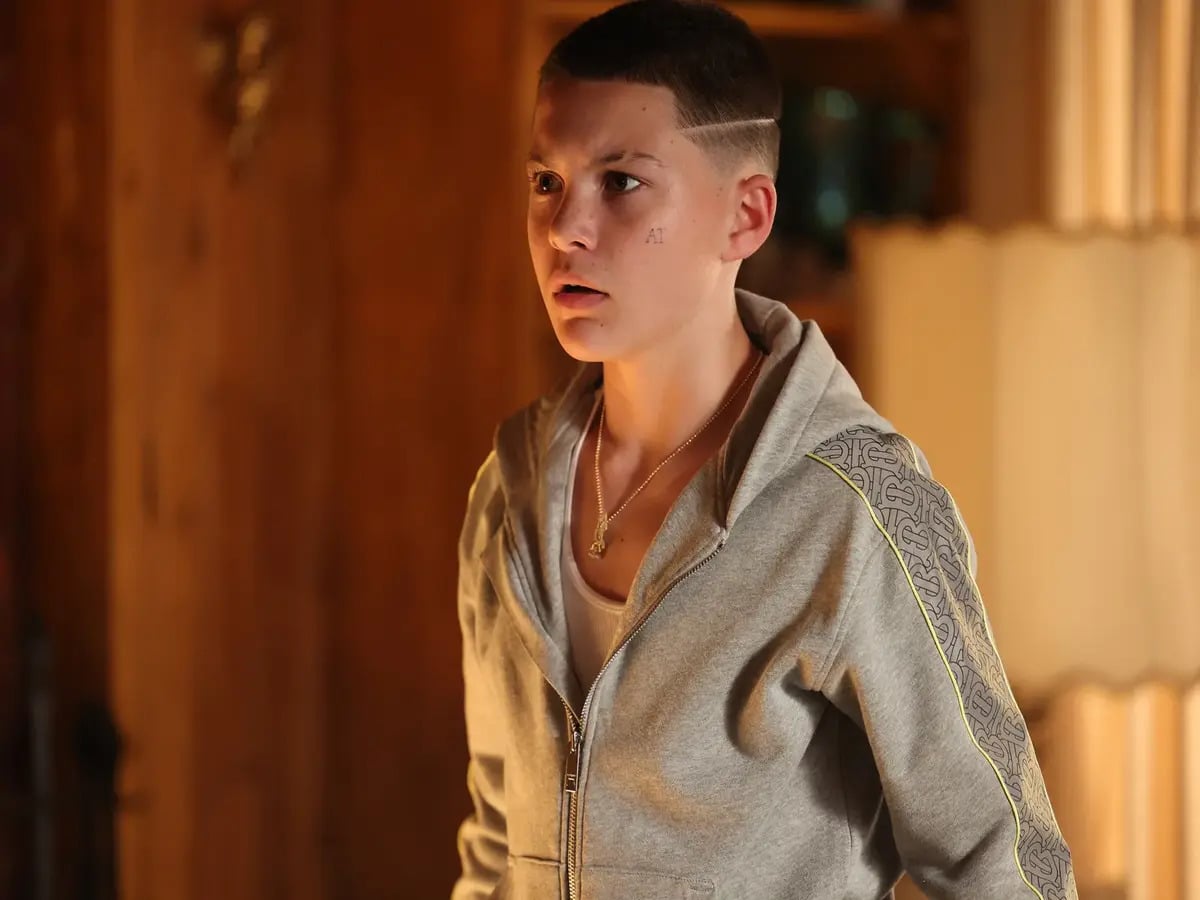 Domingo hinted that the upcoming season will involve some 'big swings' in terms of storytelling and character development. Speaking to Deadline, he said, "(Creator) Sam Levinson and I had some really deep conversations as of last weekend actually. Here he's talking about the arcs of all the characters and what he wants to do to expand that, to actually re-examine at times.
He added, "It's an organism and he wants it to keep shifting it in many ways and I think he's going to take some really big swings actually with season three. He's someone who, once there's an expectation of the show, he wants to smash that expectation because he truly is a consummate artist and he wants to make sure he's telling some really compelling storytelling."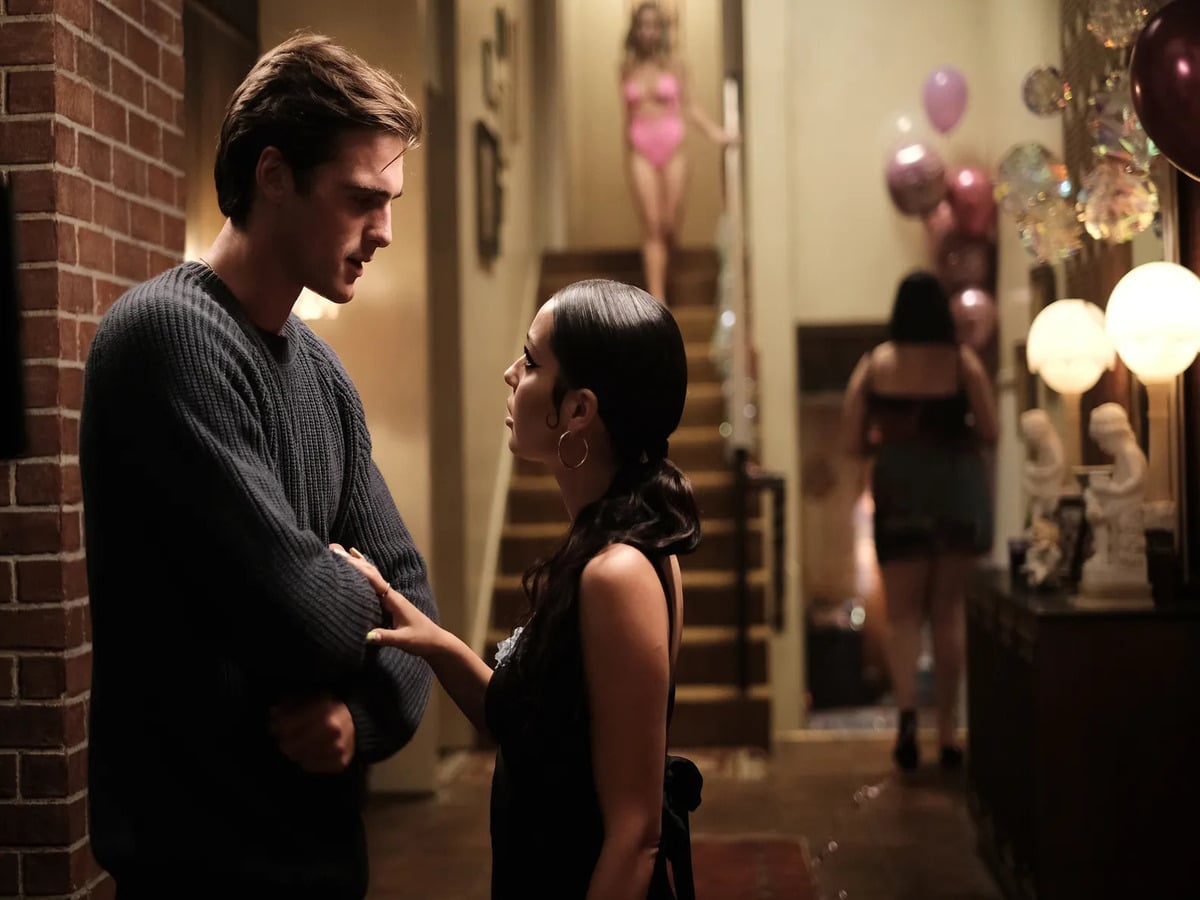 Even Zendaya shared her aspirations for the future of Rue's character, saying, "Rue wants to be here and it's up to her now. I really hope we can explore her life in the future, closer to the other side and her sobriety journey." She further added, "We carried her all the way to hopefully what is rock bottom and a dark moment, and hopefully by the end, (we) leave with a sense of happiness and joy that there is hope for her." Additionally, she also discussed her plans to expand her behind-the-scenes involvement in the series, noting, "Sam Levinson and I had some really deep conversations."
She went on to explain, "He's someone who, once there's an expectation of the show, wants to smash that because he truly is a consummate artist and wants to make sure he's telling some compelling storytelling. And just because we had some successes before with this season, he said: 'Let's not rely on that. Let's move forward. I'm going to go deeper with these characters. I'm going to really peel away the layers of them and just get to the human heart.'"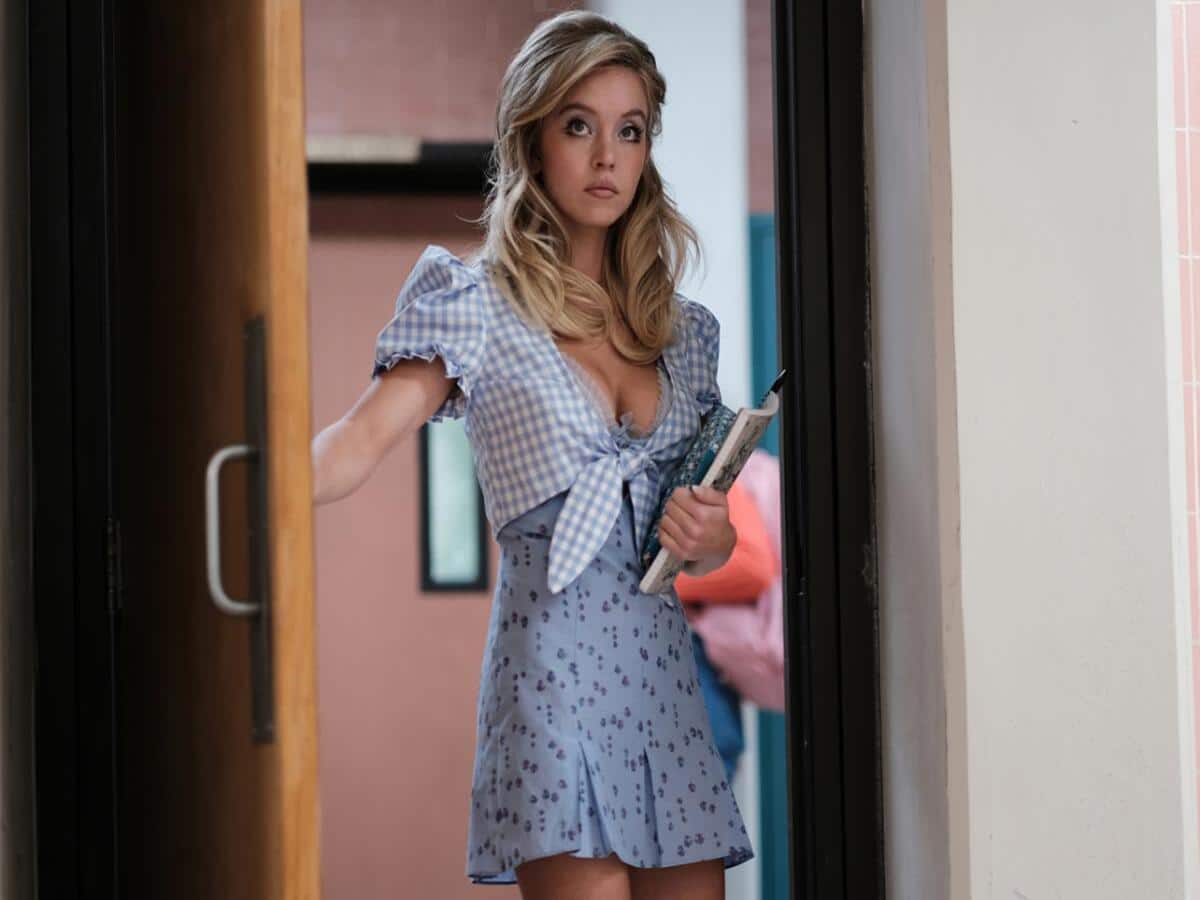 Back in April 2022, Sydney Sweeney, the actress behind Cassie Howard, shared her hopes for her character's development and how the upcoming season could further delve into the darker aspects of Cassie's personality.
She remarked, "There was a bit of Cassie that I got to play with when she started saying she's crazier than Maddy in a scene with Nate. And she kind of got a little more evil and dark and serious, and not so frantic. I would love to play with more of that streak within herself," she said. "I like playing characters that are complex and have multiple layers — and people wonder if they're evil or good, and pure or not. I like playing characters that make people think and make me think. Cassie, especially in the beginning, I never thought of her as scary. I just think of her as a really fragile, damaged girl."
Reid, who plays Gia in the series, also shared her hopes for her character's journey in Season 3 to be "a little less heartbreaking." She expressed her desire for Gia to experience more moments of levity, joy, and grace in the upcoming season, offering a break from the heart-wrenching aspects of the show. "I hope you get to laugh. I hope you get some ice cream or something! No, I hope we get to see Gia more, but my overarching hope for season three is just more levity, more joy, more grace," she explained in an interview with ScreenRant.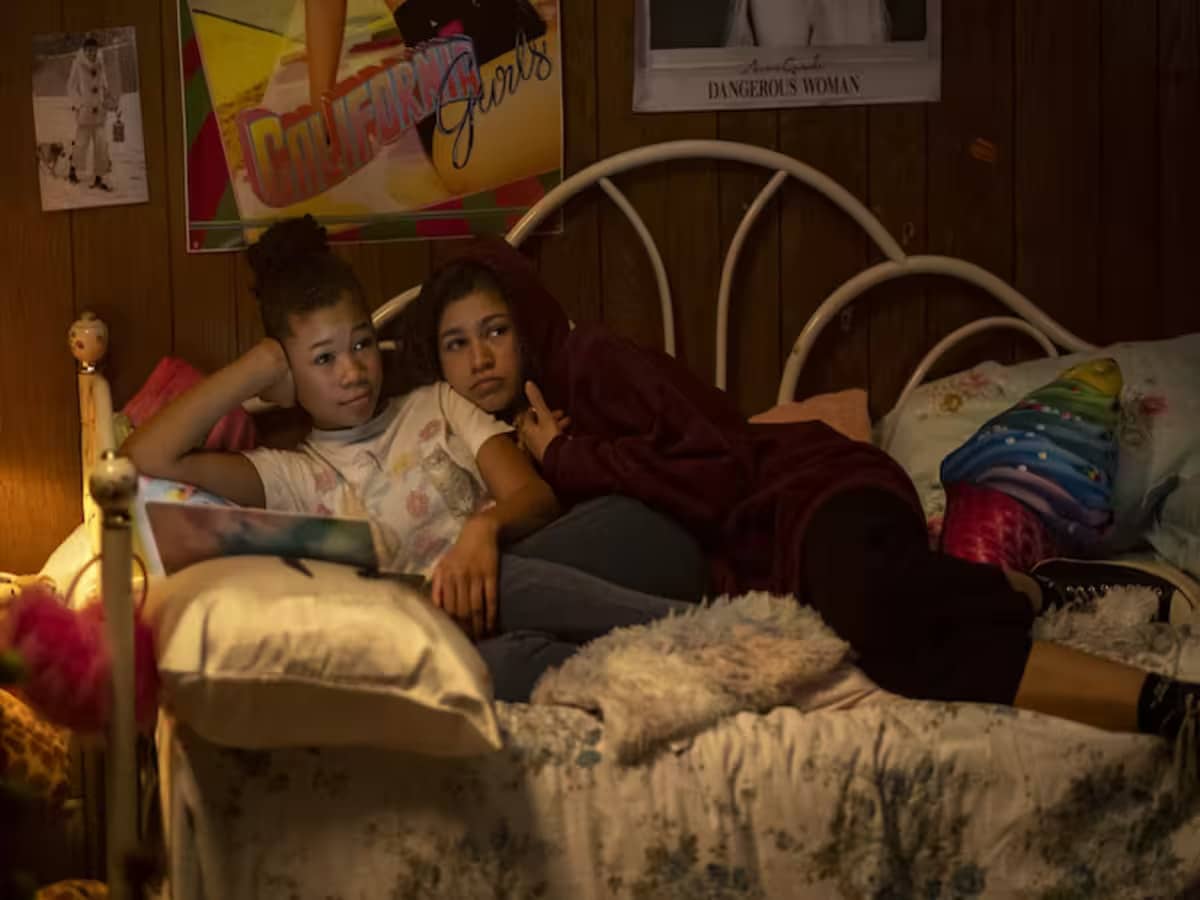 Where to Watch Euphoria?
If you're ready to plunge into the unfiltered and intense world of Euphoria, Binge on Foxtel's streaming platform in Australia has you covered. With both seasons at your fingertips, it's your ticket to a binge-worthy experience.
When is Euphoria Season 3 coming out?
While nothing's official, Euphoria Season 3 is likely to hit small screens sometime in 2025, with uncertainties due to recent strikes affecting production schedules.
When did Euphoria come out?
'Euphoria' first premiered on June 16, 2019, on HBO. This series has garnered widespread acclaim for its bold and unapologetic take on the lives of teenagers, tackling complex themes like drug addiction and identity. With its compelling characters and unflinching storytelling, 'Euphoria' quickly captivated audiences, solidifying its place as one of the standout original series on HBO.
How many seasons of Euphoria are there?
There are currently two seasons of 'Euphoria' and both are available for streaming. Additionally, it's worth noting that Season 3 has been greenlit and is currently in the works, promising more captivating storytelling ahead.
Will there be another season of Euphoria?
Yes, another season of 'Euphoria' is in the works. Season 3 has already been given a go-ahead, and work on the new season is in progress.
---
Featured Video from Man of Many