10 Highest Paid Actors in 2020 Revealed
Cash is king baby, and apparently so too is Dwayne Johnson. Just a week after 30 Best TV Shows of 2020, the People's Champ has topped the list of highest paid actors in 2020 for the second year in succession. But in a tumultuous 12 months that has rocked the entertainment industry to its core, cinema hasn't really had the walloping results we're used to seeing. Theatres remain closed across the globe, 'Spider-Man: No Way Home' Trailer Unleashes a Multiverse of Villains and for the first time in since the great writer's strike of the 1950s, movie stars find themselves essentially out of work. So where are The Rock's monster cheques coming from?
You'll also like:
20 Highest Paid TikTok Earners in 2020
10 Highest-Paid Athletes for 2020
10 Highest-Paid NBA Players for 2020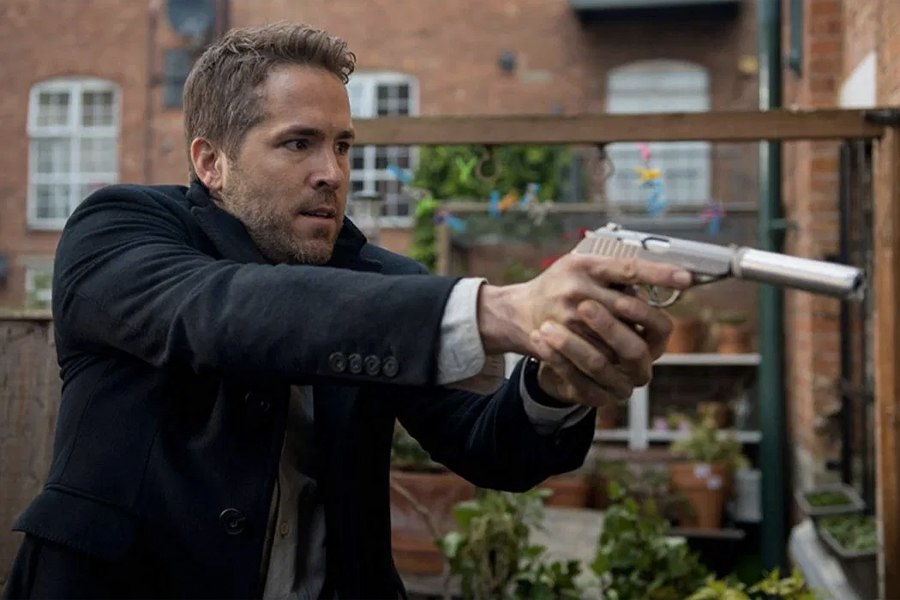 The Rise of Netflix
The evolving entertainment landscape may have hit the cinema industry hard, but it appears Netflix is more than willing to take up the mantle. The streaming service, along with big-name competitors like Amazon Prime Video and Disney+ has generated record results over the pandemic, pushing profit margins up. It's a big reason why streaming services have been able to afford the outlandish salaries some of their key figures have demanded. Adam Sandler, well past his Happy Gilmore-best has secured his highest-grossing year in decades thanks to Netflix, not to mention a pretty hefty pay-cheque for his troubles. In fact, Netflix users have streamed more than two billion hours of Sandler flicks, leading to a fresh new deal signed in January that is reportedly worth even more than his USD$250 million mega-deal back in 2014.
It's true, Netflix has completely changed the game when it comes to film. The streaming platform will undoubtedly clean up at the Oscars next year, particularly as bigger names make their way to stream-city. But big names mean big salaries and Forbes' highest paid actors 2020 list is testament to that.
Released this week, the Forbes highest earning actors list for 2020 reveals just how much money Netflix is willing to fork out for a star, and let us tell you; it's a lot. This year's ten top-earning actors collected a combined USD$545.5 million, with Forbes revealing more than a quarter came by way of the streaming platform. In fact, six of the top ten highest paid actors scored a combined USD$140.5 million from Netflix alone, making this year one of the industry's more profitable, despite the COVID-related closures. But who really hit it big in 2020, and how much did they make?
10 Highest Paid Actors 2020
The highest paid actors 2020 list is another star-studded bevy of action stars and franchise favourites. Unlike last year, where Scarlett Johansson scored a top 10 listing, there were no women named in the 2020 highest earning actors list. Instead, it's just some familiar favourites, alongside a couple of surprising additions.
Here is a list of the 10 highest paid actors in 2020.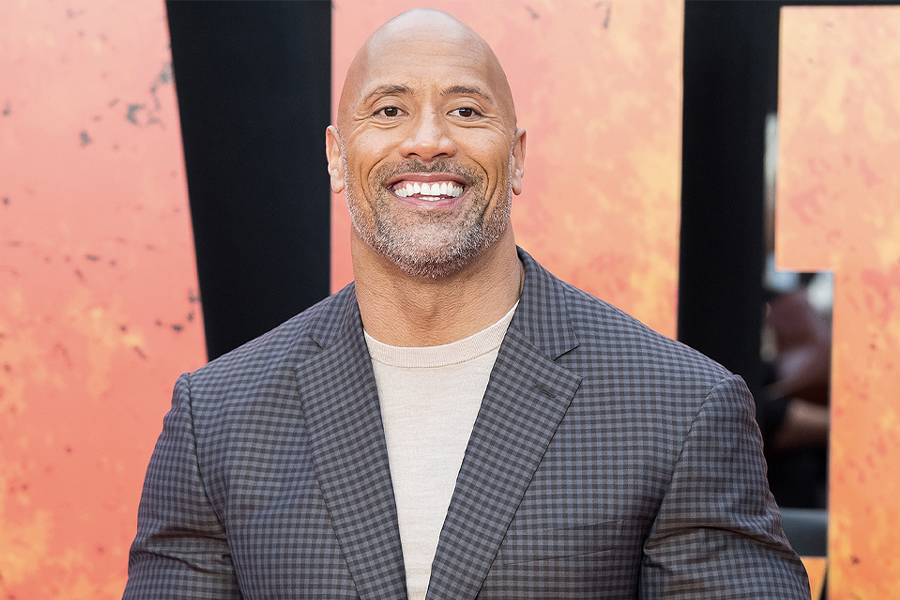 1. Dwayne Johnson – USD$87.5 Million
Once again, Dwayne 'The Rock' Johnson has claimed top spot on Forbes highest paid actors list and it's not a huge surprise. The 48-year-old former professional wrestler-turned-action star has been pumping out movies on the regular, generating an enormous amount of cash, even in this weird pandemic era. Over the financial period from June 1 2019 to June 1 2020, Johnson has made an estimated USD$87.5 million, thanks to a healthy USD$23.5 million payday for his upcoming Netflix film Red Notice. Johnson also made a massive amount of money from his successful Under Armour line, Project Rock.
Born: 2 May 1972 (age 48 years), Hayward, California, United States
Height: 1.96 m
Spouse: Lauren Hashian (m. 2019), Dany Garcia (m. 1997–2008)
Children: Simone Alexandra Johnson, Jasmine Johnson, Tiana Gia Johnson
Nationality: American, Canadian, Samoan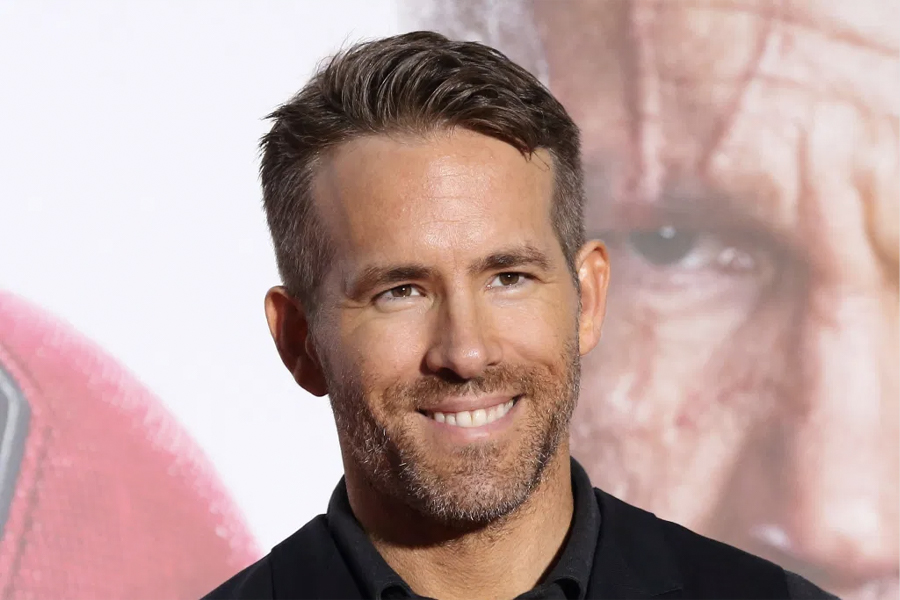 2. Ryan Reynolds – USD$71.5 Million
The Deadpool star has had another massive year on-screen, thanks to some big-budget roles on Netflix. Reynolds secured a whopping USD$20 million for his parts in Red Notice and Six Underground, securing his place on the highest paid actors 2020 list. Maybe it's his super likeable persona, or just the fact that he's stupidly good looking, but we actually don't mind seeing Reynolds make bank. Things don't stop there, either. In July, Netflix announced it was shelling out for a third Reynolds film, meaning we're likely to see the big dog make his way onto the highest earner list again next year.
Born: 23 October 1976 (age 43 years), Vancouver, Canada
Height: 1.88 m
Spouse: Blake Lively (m. 2012), Scarlett Johansson (m. 2008–2011)
Upcoming movies: Free Guy, The Hitman's Wife's Bodyguard, The Croods 2
Children: Inez Reynolds, James Reynolds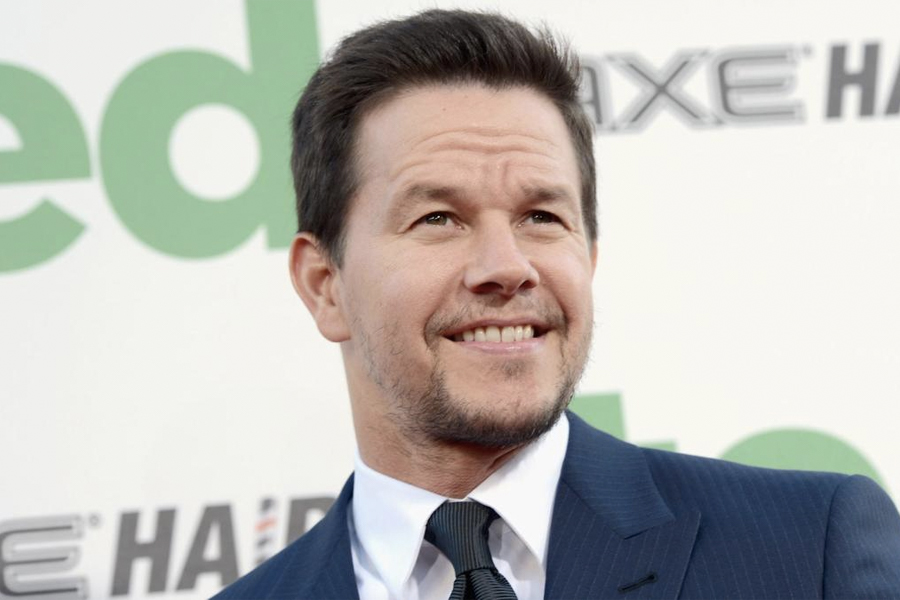 3. Mark Wahlberg – USD$58 Million
While it wasn't necessarily a world-beating film, Mark Wahlberg's Netflix feature Spencer Confidential made a lot of money. Maybe not for Netflix, but for Wahlberg himself. The 49-year-old actor made an enormous USD$58 million this financial year. helped by the crime/comedy smash, which went on to be Netflix's third-biggest film of the year. With a sequel already in the works, Wahlberg looks set to make another appearance in the highest earning actors list in coming years. Put that together with his producing work on shows like McMillions and Wahl Street, and you might even see him claim the title of number one richest actor soon.
Born: 5 June 1971 (age 49 years), Dorchester, Boston, Massachusetts, United States
Height: 1.73 m
Spouse: Rhea Durham (m. 2009)
TV shows: Wahlburgers, Entourage, The Substitute, Top Gear, MORE
Children: Ella Rae Wahlberg, Grace Margaret Wahlberg, Brendan Wahlberg, Michael Wahlberg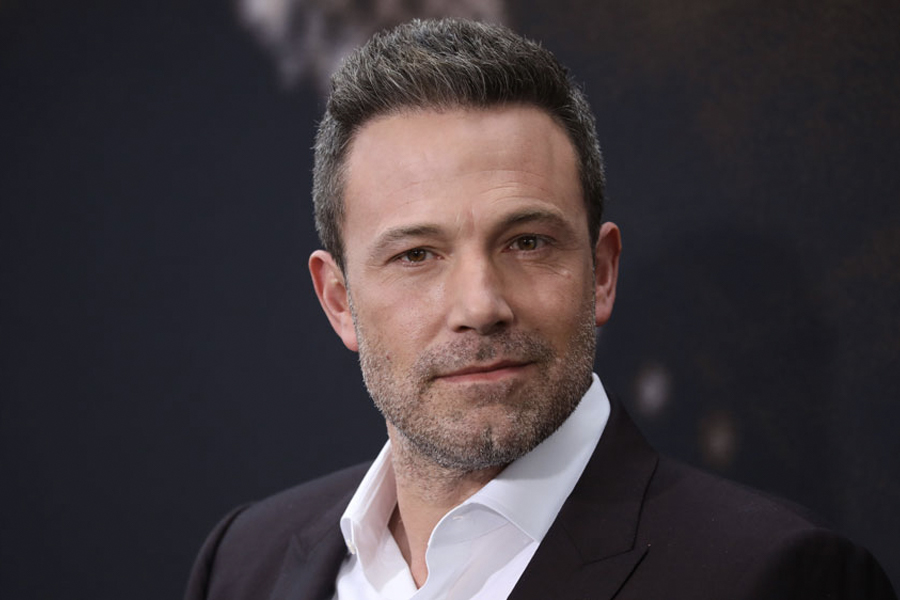 4. Ben Affleck – USD$55 Million
It looks like Batfleck is slowly closing in on some Bruce Wayne-level cash. Returning to the big screen after a brief hiatus and some highly publicised personal battles, Ben Affleck has hit back with a huge financial year. The release of his new film The Way Back helped contribute to the 47-year-old's USD$55 million year, along a wealth of other endeavours that are slowly helping Affleck build his enormous wealth. Maybe he can finally afford to get that back tattoo covered up (just kidding, we love you Ben).
Born: 15 August 1972 (age 47 years), Berkeley, California, United States
Height: 1.92 m
Spouse: Jennifer Garner (m. 2005–2018)
Upcoming movies: Deep Water, Zack Snyder's Justice League, The Last Duel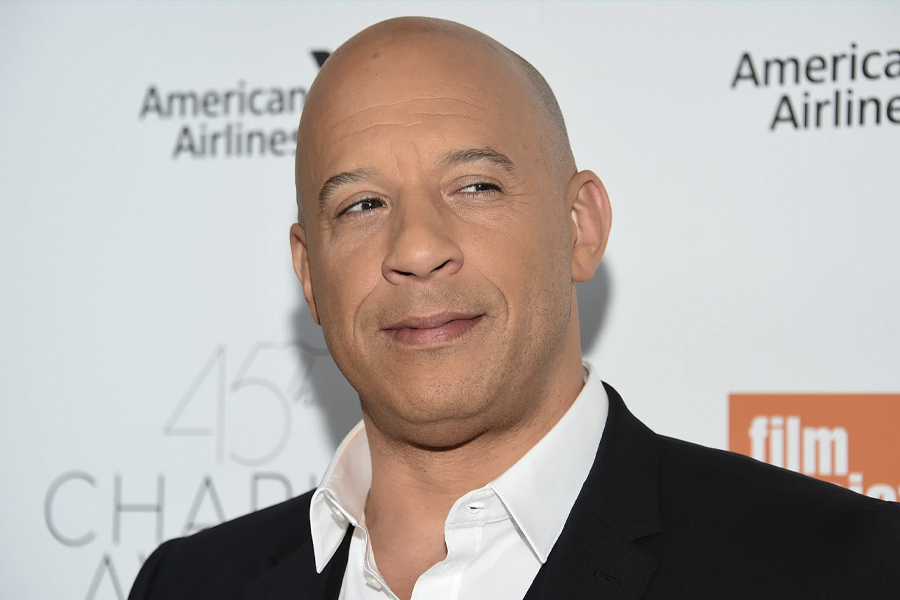 5. Vin Diesel – USD$54 Million
Somehow Vin Diesel has managed to USD$54 million this year. It seems bizarre, but the F8 actor has been raking in the dough pretty consistently over the years, however, this result could have been even more impressive had F9 not been pushed back to 2021. Once it is released in April, you can expect to see Diesel climb significantly in the highest paid actors list, but for now, this year's monster payday will have to do. Diesel earned the majority of his income this year acting as producer on the animated Netflix series Fast & Furious Spy Races.
Born: 18 July 1967 (age 53 years), Alameda County, California, United States
Height: 1.82 m
Full name: Mark Sinclair
Upcoming movies: F9, Avatar 2, Fast & Furious 10
Children: Pauline Sinclair, Hania Riley Sinclair, Vincent Sinclair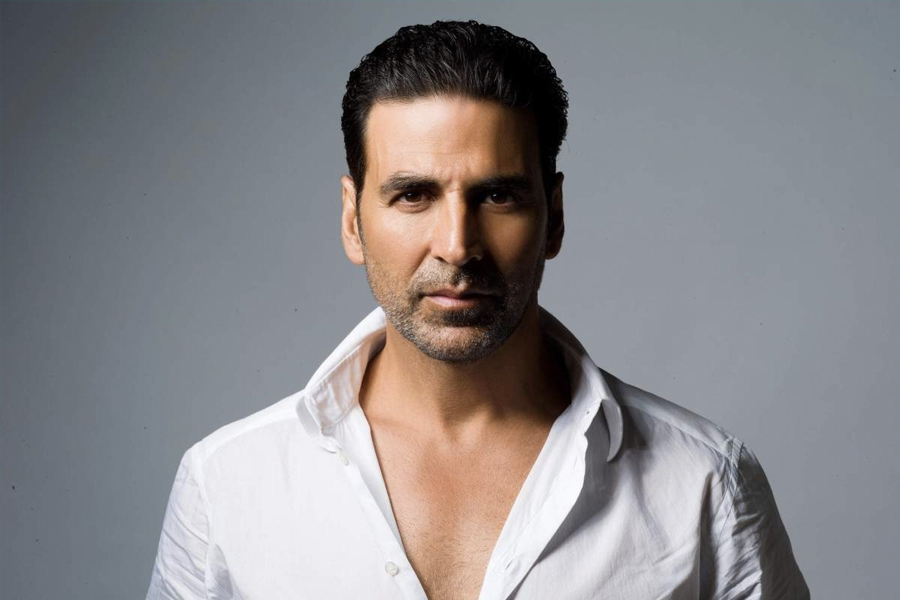 6. Akshay Kumar – USD$48.5 Million
The only Bollywood star to make the list of highest paid actors in 2020, Akshay Kumar has had a solid 12 months. The silver screen royal is working on his first television series The End for Amazon Prime, however, that isn't where the majority of income has been generated. Instead, most of Kumar's money in 2020 came from endorsement deals, which he has no issues in cultivating. The Bollywood actor has endorsed products as wide-ranging as multivitamins through to toilet cleaners.
Born: 9 September 1967 (age 52 years), Amritsar, India
Height: 1.78 m
Spouse: Twinkle Khanna (m. 2001)
Upcoming movies: Sooryavanshi, Hera Pheri 3, Atrangi Re, Prithviraj, Bachchan Pandey
Children: Aarav Kumar, Nitara Kumar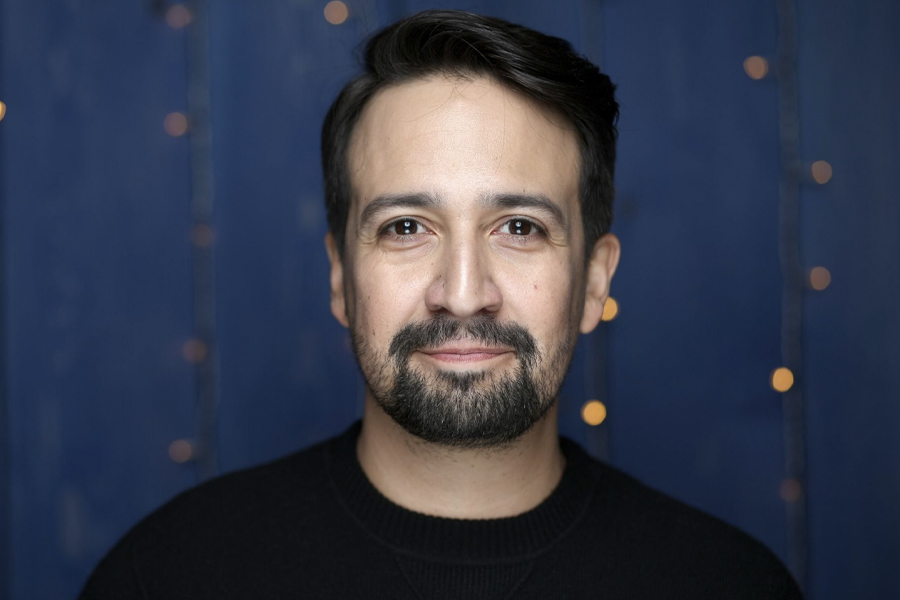 7. Lin-Manuel Miranda – USD$45.5 Million
It's been a long-time coming for Lin-Manuel Miranda. The actor and performer has been a household name for a while, but that hasn't necessarily resulted in wealth, until now. Entertainment giant Disney acquired the worldwide movie rights to the original Broadway production Hamilton earlier this year for an estimated cost of USD$75 million. The purchase catapulted Miranda onto the highest paid actors list for the first time, but likely not the last. Miranda is also set to star in the film version of In the Heights later this year, which could spell another monster payday.
Born: 16 January 1980 (age 40 years), Washington Heights, New York, United States
Height: 1.75 m
Spouse: Vanessa Nadal (m. 2010)
Movies and TV shows: Hamilton, Mary Poppins Returns
Children: Sebastian Miranda, Francisco Miranda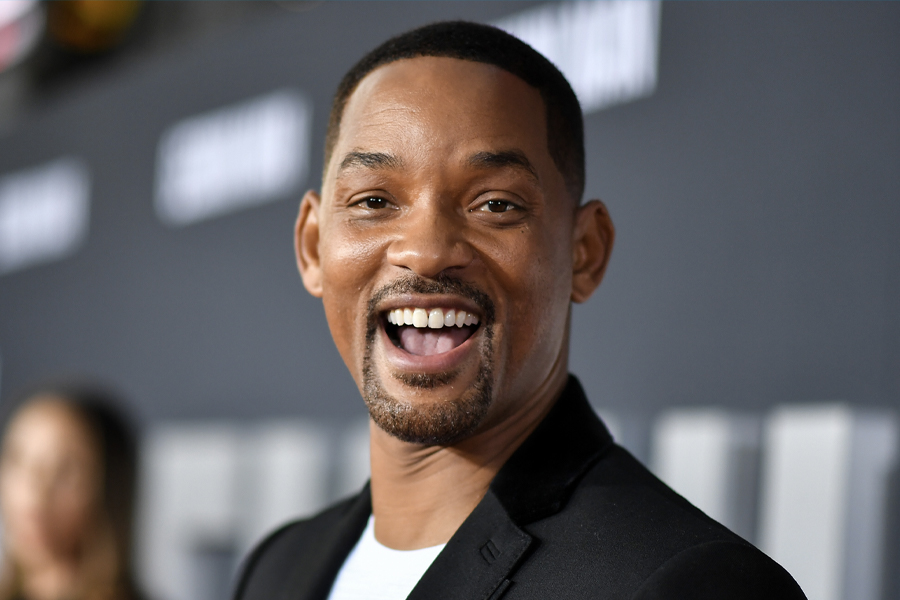 8. Will Smith – USD$44.5 Million
Post all the memes you want, but Will Smith will be crying into a pile of money tonight, USD$44.5 million to be exact. Everybody's favourite celebrity dad, Smith has had a pretty solid run on the highest paid actors list for close to a decade, and it looks to be continuing. He has an upcoming role in King Richard, in which he portrays Richard Williams, father of tennis greats Serena and Venus which will no doubt earn him big dollars, but Smith also has some solid endorsement deals behind him. 
Children: Jaden Smith, Willow Smith, Trey Smith Trending
Born: 25 September 1968 (age 51 years), Philadelphia, Pennsylvania, United States
Height: 1.88 m
Net worth: US$250 million (2014)
Spouse: Jada Pinkett Smith (m. 1997), Sheree Zampino (m. 1992–1995)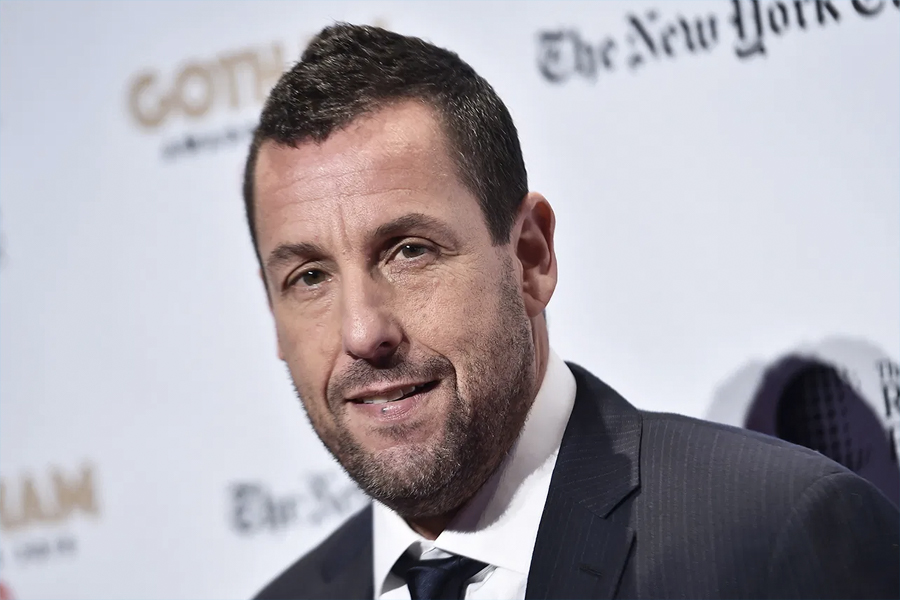 9. Adam Sandler – USD$41 Million
The Sand-Man's still got it. Finding a second home in Netflix, Adam Sandler has raked in a cool USD$41 million over the last 12 months thanks to some pretty questionable releases. Despite Uncut Gems being applauded by critics and fans alike, Sandler actually only scored USD$5 million for the role, meaning it contributed less than one-eighth of his total salary for the year. The real bulk of his earnings this year came from the Netflix original Murder Mystery which saw him and Jennifer Aniston play real-life Cluedo in a surprisingly fun flick that is one of our guilty pleasures.
Born: 9 September 1966 (age 53 years), Brooklyn, New York, United States
Spouse: Jackie Sandler (m. 2003)
Children: Sadie Sandler, Sunny Sandler
TV shows: Saturday Night Live, Adam Sandler: 100% Fresh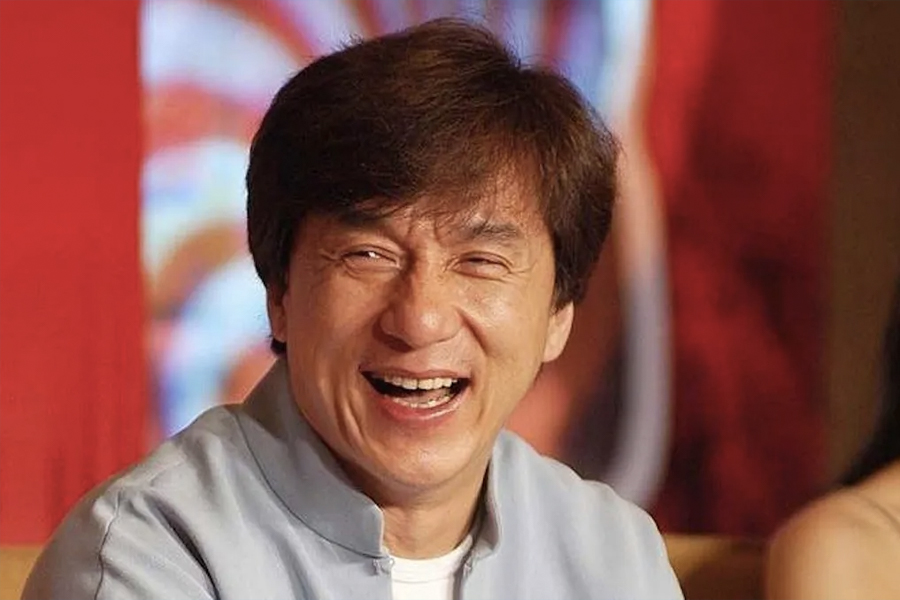 10. Jackie Chan – USD$40 Million
Yeah, we're not really sure how this happened, but apparently Jackie Chan just made USD$40 million? Did he even make a movie this year? According to his official website, he did; five in fact. The martial arts star is reportedly more active than ever and it's having an impact on his bank account. Couple that with the millions Chan makes from endorsement and licensing deals, and you've got a pretty handy pay-cheque on your hands.
Born: 7 April 1954 (age 66 years), Victoria Peak, Hong Kong
Height: 1.74 m
Spouse: Joan Lin (m. 1982)
TV shows: Jackie Chan Adventures, Kung Fu Panda Holiday, Century Sonny
Children: Jaycee Chan, Etta Ng Chok Lam
You'll also like:
20 Highest Paid TikTok Earners in 2020
10 Highest-Paid Athletes for 2020
10 Highest-Paid NBA Players for 2020
General FAQs
Who is the highest paid actor in 2020?
Thanks to a series of big0budget flicks, Dwayne 'The Rock' Johnson has claimed the title of Highest Paid actor in 2020 for the second year in succession.
Who is the richest actor in the world?
With over 80 films under his belt, Shah Rukh Khan, widely regarded as "The King of Bollywood" is the richest actor in the world – based off performance salary. The actor has secured an estimate USD$600 million for his roles.
What is Dwayne Johnson's net worth?
According to the latest estimates, Dwayne 'The Rock' Johnson has a net worth of around USD$320 million.