JD and Turk are Back with a New Scrubs Rewatch Podcast
Your two favourite platonically married medical staff have returned to restore order to the world. Scrubs stars Zach Braff and Donald Faison have reportedly launched a Scrubs rewatch podcast called Fake Doctors, Real Friends with Zach + Donald. According to Entertainment Weekly, the podcast is being produced by iHeartMedia and sees Braff and Faison revisit every episode of the hit sitcom in a weekly series. The pair is dropping some hilarious commentary and exclusive behind the scenes insight into some of the most iconic Scrubs moments in history.
You'll also like:
Fire Up the Nostalgia; Rick Moranis is Back for Honey, I Shrunk The Kids Reboot
20 Best Movies Worth Rewatching During Isolation
Rick and Morty Co-Creator Drops Trailer for New Show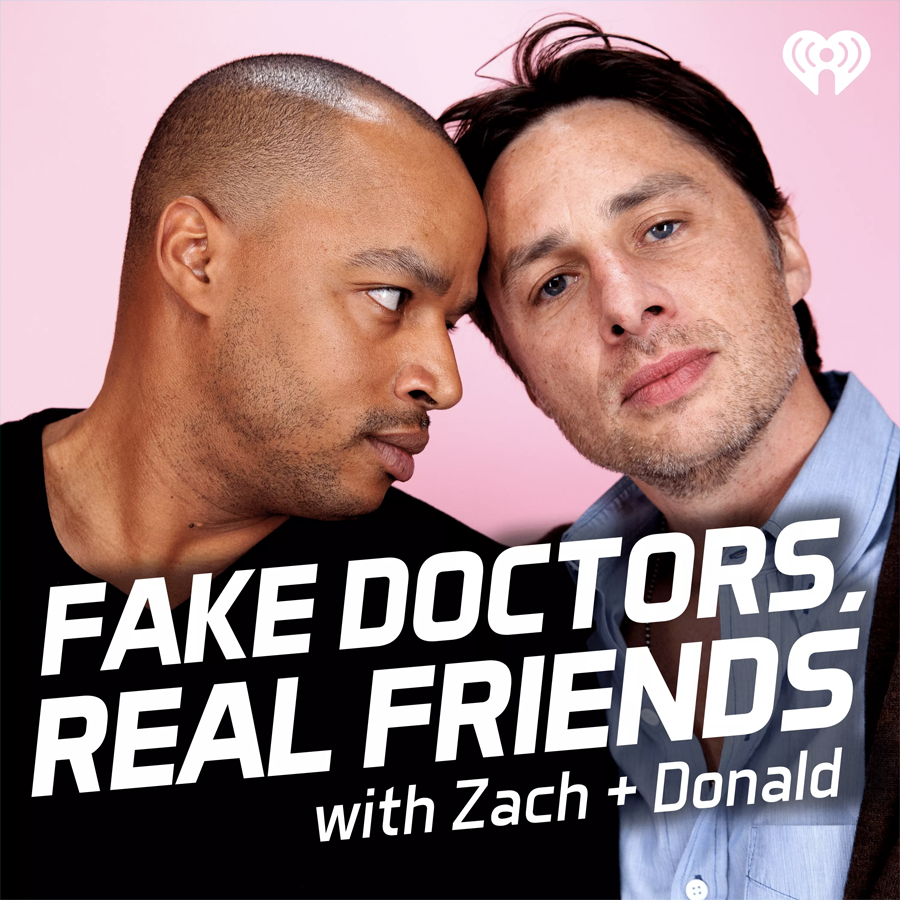 Comedy, tragedy and more than a bit of guy love, Scrubs has all the elements that make up a classic binge-worthy show, which we could all use right now. The Fake Doctors, Real Friends podcast takes us to places we've never been with Turk and JD, with the two actors reminiscing about their experiences filming the episodes and their personal friendship while answering fan questions about the show.
"We started thinking of doing this for the people who did watch the show, fans of Zach and I who are wondering what we're doing and how we're doing," Faison told EW.
"This is a great place to check-in and hopefully enjoying conversations between two best friends. It's almost like DVD commentary," Braff said. "We'll sit around and talk about funny stories and things we remember behind the scenes."
The first episode of Fake Doctors, Real Friends is online now, but the series will drop new additions on the weekly, including guest spots from Scrubs creator Bill Lawrence.
You'll also like:
Fire Up the Nostalgia; Rick Moranis is Back for Honey, I Shrunk The Kids Reboot
20 Best Movies Worth Rewatching During Isolation
Rick and Morty Co-Creator Drops Trailer for New Show