James Bond 'No Time to Die' Release Date Confirmed
The big day has finally been announced. Universal Pictures and Eon Productions have unveiled the final trailer for the long-awaited James Bond flick No Time to Die, and best of all, we finally know when it's going to drop. Daniel Craig's final foray into the world of 007 will come in just a few weeks, with the Australian No Time to Die release date confirmed for cinemas on November 11. Rest easy, Bond is back.
You'll also like:
The New Home of James Bond
A Complete List of All James Bond 007 Watches
James Bond 'No Time To Die' Officially Delayed Again
In the final No Time to Die trailer, we learn a little more about the mission. Scarred from his time in MI6, Bond has left active service and is enjoying a tranquil life in Jamaica, but his peace is short-lived when old friend Felix Leiter from the CIA turns up asking for help. Throw in a rescue mission involving a kidnapped scientist and a mysterious villain armed with dangerous new technology, and you've got a recipe for destruction.
The final No Time to Die trailer follows two years of hardship for the flagship release. Pandemic setbacks and release postponements have littered the film's journey to the big screen, with Amazon taking up the reins for the blockbuster unveiling. But despite the upheaval and long lead time, No Time to Die remains Hollywood's best-kept secret.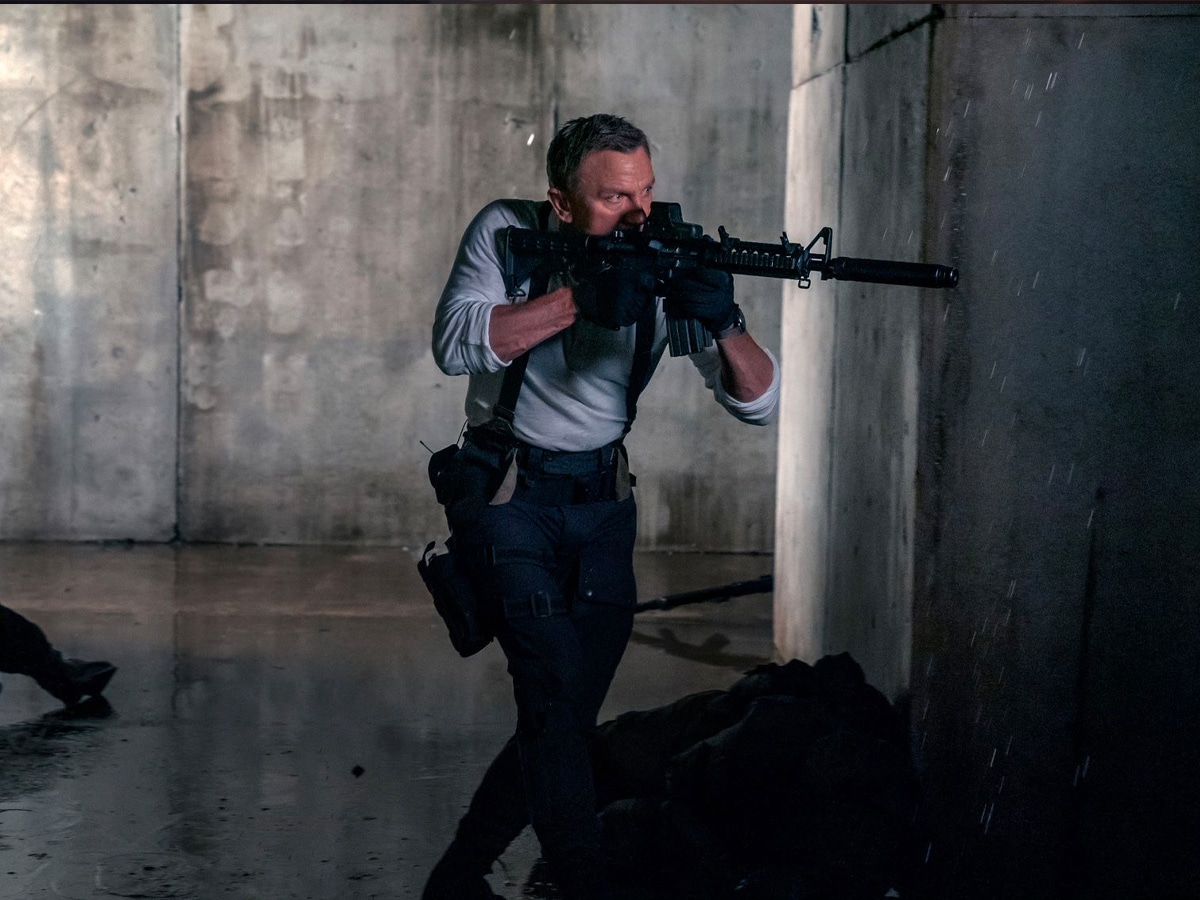 The mystery surrounding the film's plot remains intact, as does the question of who is Safin, the cunning villain expertly played by Oscar-winning Rami Malek. In fact, not much is really known about Daniel Craig's final stint as Bond at all, which is a remarkable feat within itself.
No Time to Die is directed by Cary Joji Fukunaga and produced by Michael G. Wilson and Barbara Broccoli. It stars Daniel Craig as the eponymous Bond role for the final time, cast alongside Rami Malek, Ana de Armas, Léa Seydoux, Lashana Lynch, Ben Whishaw, Naomie Harris, Jeffrey Wright, with Christoph Waltz and Ralph Fiennes as "M". No Time to Die will premiere in Australian cinemas on November 11.
You'll also like:
The New Home of James Bond
A Complete List of All James Bond 007 Watches
James Bond 'No Time To Die' Officially Delayed Again