What is Hugh Jackman's Net Worth?
Hugh Jackman's net worth is a lot like the man himself: larger than life. Far more than the dude who played Wolverine, the beloved Aussie is a virtuosic singer, dancer, spokesman, philanthropist, producer, businessman, host, celebrity, and actor. Of course, he's also the dude who played Wolverine, with a substantial salary to show for it. Just how much is Hugh Jackman's celebrity net worth? Try US$150 million, according to the most recent estimates. He definitely does our nation proud!
You'll also like:
What is Drake's Net Worth?
Michael Jordan's Net Worth & Spending Habits
Leonardo DiCaprio's Net Worth & Spending Habits
What is Hugh Jackman's Net Worth?
Net Worth: US$150 Million
Age: 51
Born: October 12, 1968
Country of Birth: Sydney NSW
Profession: Entertainer, Producer, Businessman, Philanthropist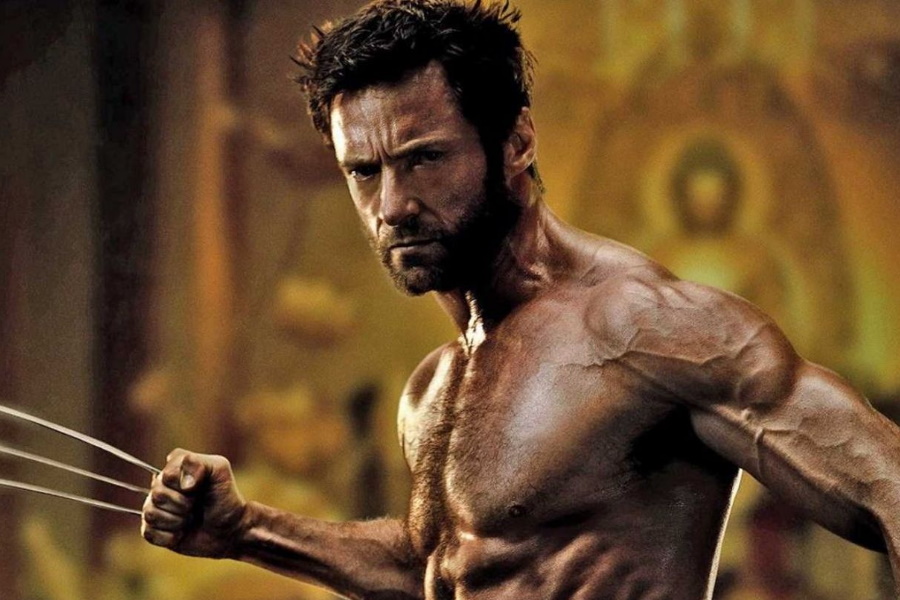 Who is Hugh Jackman?
Born in Australia to English parents, Hugh Jackman wanted to see the world from a very young age. A passionate athlete and outdoorsman, he pursued acting with equal relish while coming up in Sydney's school system.
During his final year of university, Jackman took a drama course and continued to work on his acting. He would later comment: "I felt more at home with those people than I did in the entire three years (at university)." When it dawned on him that one could actually make a living as an actor, he enrolled in Western Australia Academy of Performing Arts of Edith Cowan University in Perth to further hone his craft.
As soon as the curtain fell on Jackman's final Academy graduation performance, he was offered a role on a 10-part drama series called "Correlli." While working on the show, he met future wife Deborra-Lee Furness. The two would eventually marry in 1996.
Throughout his early career, Jackman starred in local theatre productions as well as TV shows such as "Law of the Land," "Halifax f.p.," and "Blue Heelers." He made his film debut in 1999's "Erskineville Kings" and won the Film Critics Circle of Australia award for Best Male Actor. Despite the roles and accolades, Hugh Jackman's net worth and salary was likely a mere fraction of what it is now.
Enter his breakthrough role as Wolverine in the original "X-Men" movie from 2000. Baring razor-sharp claws and long sideburns, Jackman emerged as one of the franchise's key players, if not its most important asset. Numerous sequels and spin-offs would follow, including three solo films. By the time he hung up his claws, Jackman was earning approximately US$20 million per "X-Men" film. However, it's been reported that he took a pay cut for "Logan" to help ensure its R rating, and we're thankful for that!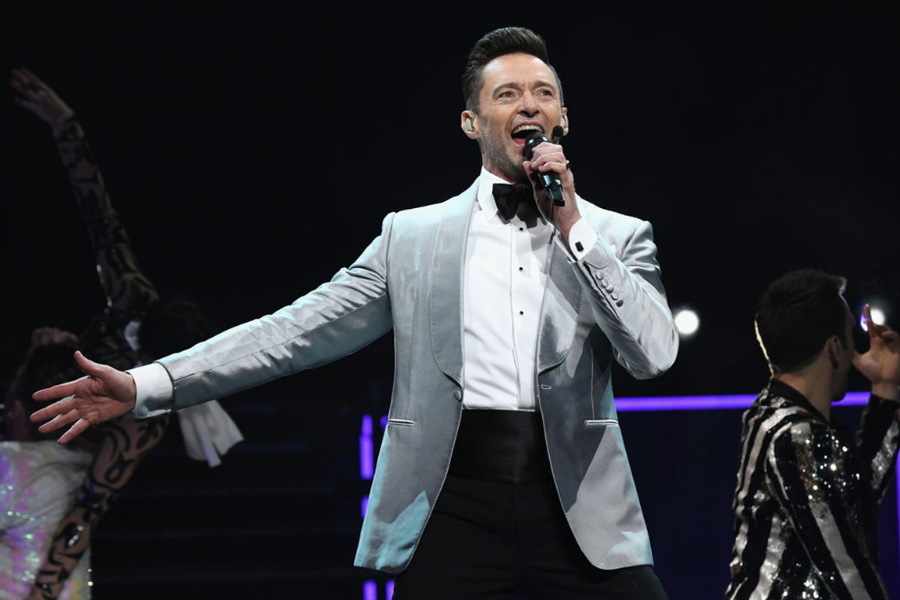 How Did Hugh Jackman Achieve his Net Worth?
Here are the ways in which Hugh Jackman accumulated his net worth of US$150 million:
1. Film Acting
When Hugh Jackman first landed the role of Wolverine, he reportedly earned a salary of US$500,000. By the time "Logan" wrapped, it was estimated that the franchise had put as much as US$100 million in his proverbial pocket.
He's also starred in a number of other popular films, including "The Prestige," "The Greatest Showman," "Les Misérables," and "Prisoners." Suffice it to say, Hugh Jackman's net worth would be a lot lower without his career in film.
2. Stage Acting
In 2004, Jackman won a Tony for his performance in "The Boy from Oz." He would return to the stage on multiple occasions throughout his career. Jackman even kicked off a one-man show in 2011, culling from some of his favourite plays and musicals. Some might say that the actor's true passion is in theatre.
3. Business Ventures
Thanks to various investments and endorsement deals, Jackman has surely added a few zeros to his bottom line. Not only is he brand ambassador for Montblanc and R.M. Williams, but he's invested in or partnered with brands such as Balance Water, Keurig, and Qantas, to name a few.
4. Music
A talented singer and multi-instrumentalist, Jackman recently embarked on a concert tour. The man truly does it all!
5. Hosting Gigs
While probably irrelevant to his overall net worth, Hugh Jackman's hosting gigs are very much a part of his legacy. He's hosted the Tony Awards four times and the Academy Awards once.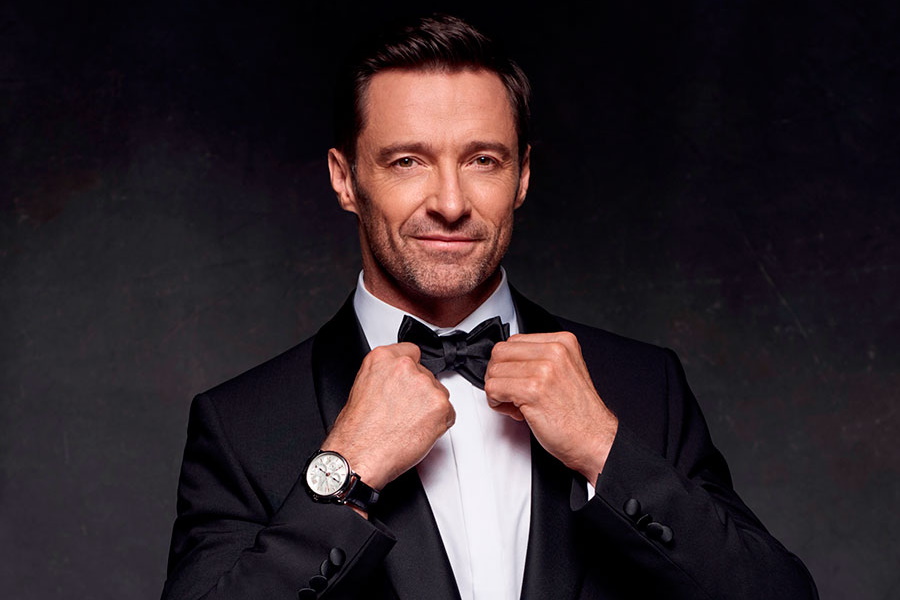 How Does Hugh Jackman Spend his Net Worth?
Here are some of the ways Jackman spends his money:
1. Real Estate
Like so many stars of his calibre, Jackman has amassed an impressive real estate portfolio. It's been reported that he owns property all around the world, in places such as New York's West Village, the Hamptons, and our own Bondi Beach. He and his wife bought their first property for AUD$240,000 in 1997, selling it for AUD$740,000 18 years later.
2. Philanthropy
Jackman is a global advisor of the Global Poverty Project and an ambassador for anti-poverty organisation World Vision. In 2011, he founded Laughing Man Coffee, which directs all of its profits toward educational programs, community development, and social entrepreneurship around the world.
In addition to putting his own net worth toward various charities, Jackman occasionally raises money for causes such as adoption, animal welfare, cancer research, famine, and the fight against AIDS.
3. Cars
Ever the thrill-seeker, Hugh Jackman is no stranger to luxury vehicles. He reportedly owns (or has owned) an Audi R8, Audi R8 Spyder, Audi Q7, and Range Rover Vogue, amongst other vehicles. He's also been seen riding around in a VW camper, which he presumably takes on various outdoor adventures. It's just the Aussie way.
4. Fun and Fitness
Jackman's love of fun and fitness extends to everything from football to kayaking to archery to bike riding to ATVs. He's also an avid practitioner of both yoga and transcendental meditation.
You'll also like:
What is Drake's Net Worth?
Michael Jordan's Net Worth & Spending Habits
Leonardo DiCaprio's Net Worth & Spending Habits
General FAQ
How much did Hugh Jackman get paid for Wolverine?
When Jackman first signed on to play Wolverine, it was reported that he earned a salary of US$500,000. As both the character and franchise took off, so too did his net worth. Eventually, he was paid up to US$20 million per film, earning as much as US$100 million from the franchise overall.
How much does Hugh Jackman make a year?
At the height of his fame, Jackman was reportedly earning as much as US$55 million a year, the majority of which came for his role as Wolverine.
How much is Hugh Jackman worth in 2019?
Jackman's current net worth (for 2019 and 2020) is estimated at around US$150 million.