Browney Breaks World Pushup Record Again
What happens when you hold a world record and someone beats it? If you're YouTube star Stan Browney, you set out on a quest to reclaim the title. Browney started the whole pushup challenge when he recorded himself going for the record of the most pushups in 30 seconds. Browney was able to do 47 pushups. He then promptly challenged his viewers to beat him—and they did.
You'll also like:
This 2020 Toyota Land Cruiser Wood Carving is Insane
Julius Maddox Breaks All Time Bench Press World Record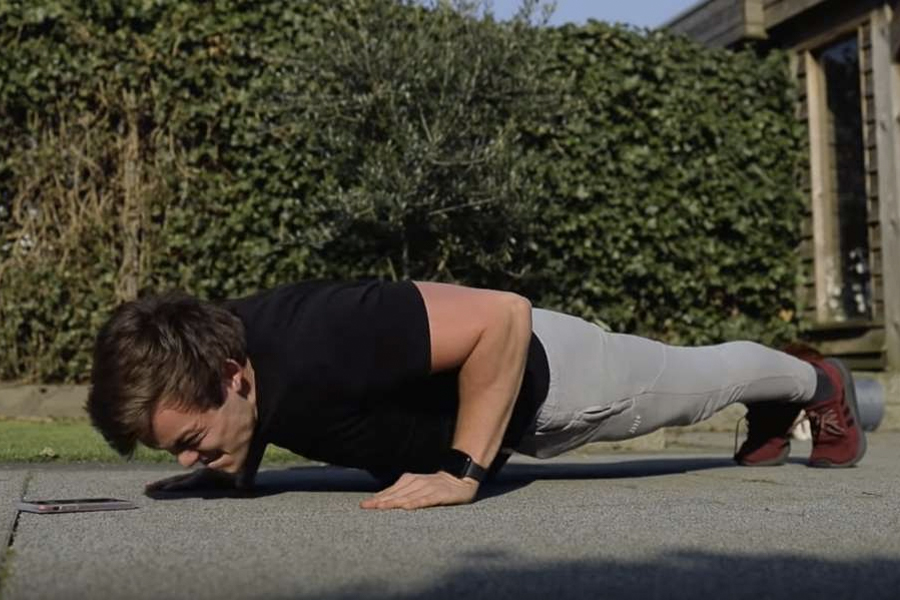 Of course, there were plenty of people who tried for the record, but they didn't observe very good form. This prompted Browney to set up some ground rules—hands shoulder-width apart, full lockout of the elbows at the top of the movement, and descending to the height of your fist (as measured by a roll of toilet paper). Out of all the challengers to Browney's record, there was one stand out who observed near-perfect form and was able to pound out 50 pushups in the 30 second time limit. With that as his goal, Browney went to work, focusing on speed and endurance. Eventually, he was able to get 53 done in the time limit. "I don't think I've pushed that hard in my entire life," says Browney. "I really had to push my limits and push myself."
While it is an impressive feat, for it to actually be a world record you would need to have a judge present to record the accomplishment. But that's just semantics and does nothing to take away from Browney's accomplishment. His hard work pays off and he deserves some recognition for being able to do over 50 pushups in 30 seconds. And now the gauntlet has been thrown down and challengers are rising to the fight. It could be that someone will break Browney's record—in fact, Browney gave a specific shout out to the guy who beat his first record using proper form, even stating that he knows the challenger can beat his record. Are 60 pushups in 30 seconds on the horizon? We'll find out soon.
You'll also like:
A Shaolin's Final Test to Be a Master
Julius Maddox Breaks All Time Bench Press World Record