13 Best Wallet Brands for Men with Luxury in Mind
The mark of a modern man is being comfortable in his own style. Let your clothes and accessories be an extension of your personality and never let your possessions wear you. The best wallet brands for men are often neglected but can and does say so much of a man. Choosing the right one can be a tough ask, it's as important as choosing the right clothes for your body shape, a quality timepiece and the correct shoes. There are many options for sprucing up your look, so it's time to throw out the Velcro wallet you've been using since high school and let our list of the best wallet brands for men to guide you one step further to being complete.
In this article, we've listed the 13 Best Wallet Brands for Men in no particular order and we've even included a few of our favourite choices.
You'll also like:
50 Best Minimalist Men's Wallets
50 Best Watches Under $500
100 Best Watches Under $1,000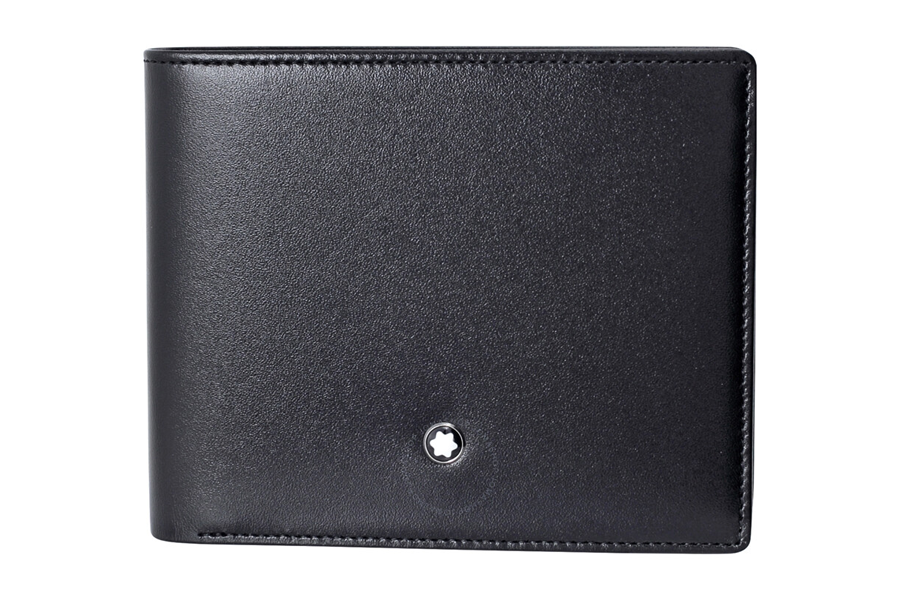 1. Montblanc
Montblanc is synonymous across the globe as a traditional connoisseur of writing instruments, and since 1926 it has been adapting its quality and traditional craftsmanship into its small leather goods. One of the best wallet brands for men, the company acquired its name from Mont Blanc, the highest peak in the Alps, and this luxury leather wallet is another fine addition to Montblanc's line of high-end goods. The brand is more traditional in style and choice, the Meisterstuck Selection Sfumato with its durable calfskin exterior and supple lambskin interior is hard to pass up.
Parent organization: Cie Financiere Richemont SA
Founded: 1906
Headquarters: Hamburg, Germany
Price: $269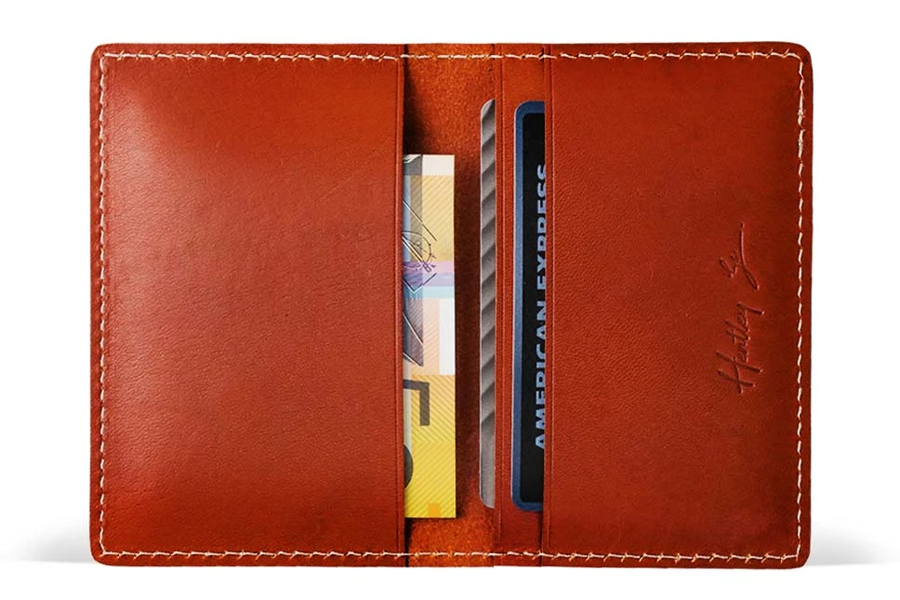 2. Hentley
Hentley wallets are handmade from the finest Italian leather. This popular men's wallet brand claims that it will be with you for years to come whilst only getting better with use. Both modern and slim, the Hentley offers more than enough storage for your cards and cash whilst maintaining a stylish finish. The perfect travel wallet for a weekend getaway, this brand even offers free personal monogramming with every purchase, making it just that extra bit special. This wallet is a great gift.
Country of Origin: Australia
Price: $110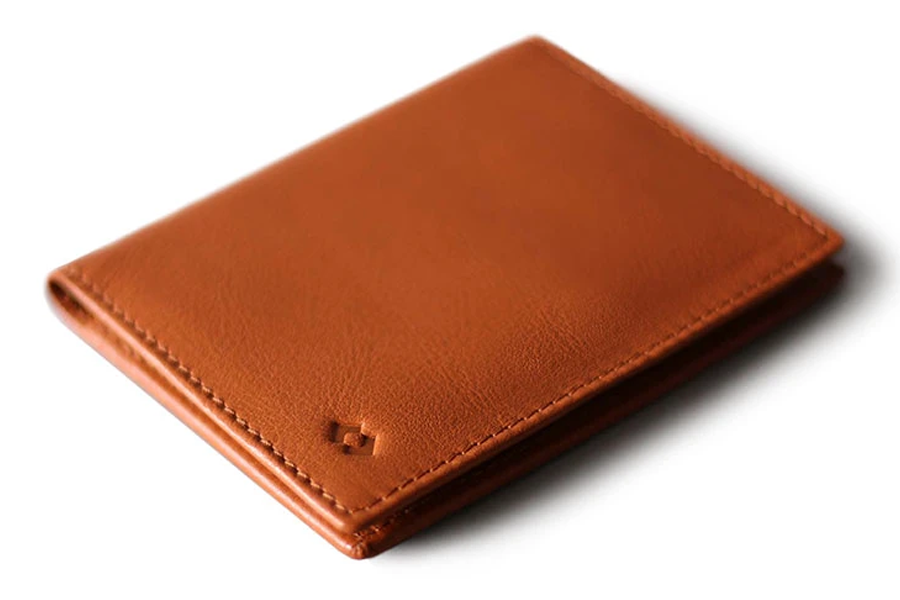 3. Harber London
Both luxurious and minimalist, the Harber London Leather Card Wallet with RFID protection is the perfect choice for the man exuding quality and style. The addition of RFID blocking is a great feature that assists in protecting your credit cards against skimming. Crafted in Spain from full-grain vegetable-tanned cowhide leather, you might be surprised that this slim design can hold up to 16 cards. This is one of the best wallet brands for men and conveniently comes in seven timeless colours.
Country of Origin: United Kingdom
Price: $143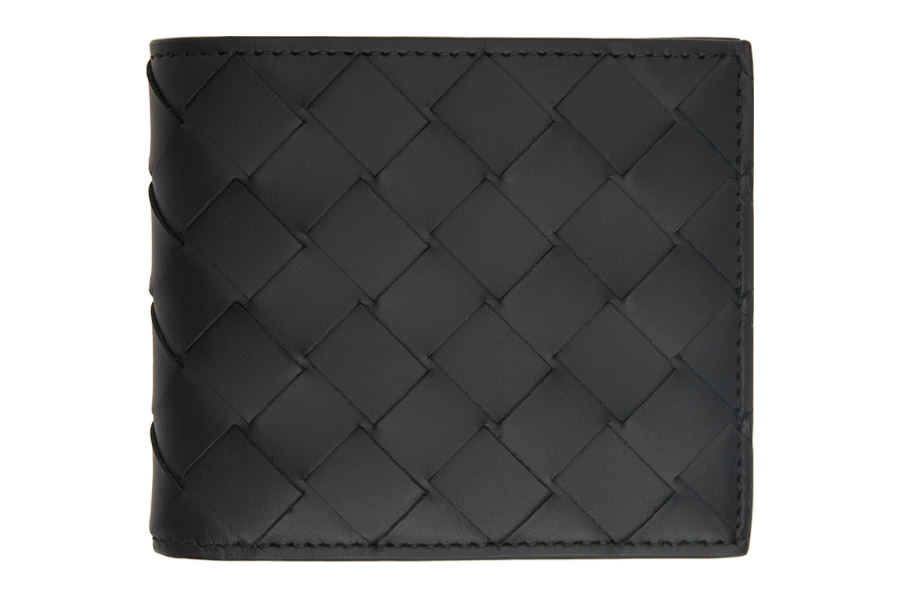 4. Bottega Veneta
A purveyor of exceptional luxury leather goods since 1966, BV is mostly known for its expertise in working with leather. One of the best wallet brands for men, they invented the leather weaving technique known as intrecciato, and in doing so, ushering in the start of a new era of understated fashion with their famous motto "when your own initials are enough". The Light Tourmaline Intrecciato VN Wallet is the perfect gateway into the world of BV & Intrecciato.
Founded: 1966, Vicenza, Italy
Headquarters: Milan, Italy
Founders: Renzo Zengiaro, Michele Taddei
Price: $720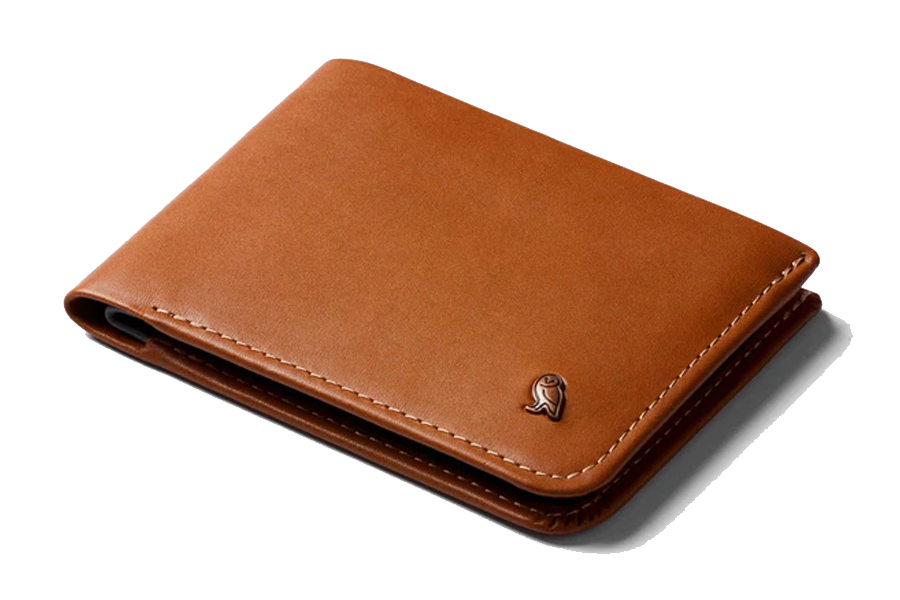 5. Bellroy
The Bellroy Hide & Seek is one of the best wallets for men. This is precision craftsmanship at its finest and this is subtly visible in even the smallest details of the wallet. The Hide & Seek is more than its name suggests as it also features a section for business cards and notes. Made from premium, environmentally certified leather and backed by a 3-year warranty, you know you're getting what you paid for. This quality wallet comes in eight classic colours including Burnt Sienna, Black and Forest. For peace of mind, the Hide & Seek includes RFID protection.
Founded: 2009
Headquarters: Melbourne
Founders: Andrew Fallshaw, Hadrien Monloup, Matthew Fallshaw, Lina Calabria
Price: $129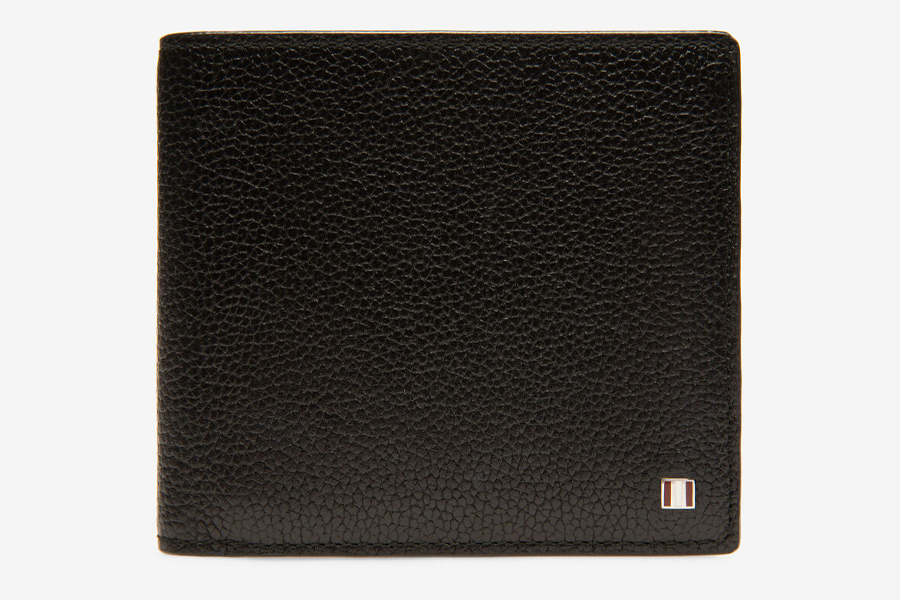 6. Bally
Functionality and Modernity is the name of the game at Bally. Carl Bally was the brand's founder, with a vision to create the best wallets for men, using the most innovative craftsmanship. This is why one of the world's oldest luxury brands is a key player when it comes to us choosing one of the best wallets. The pick of the litter is a dark navy guy whose name is Grasai a classic black men's bi-fold finished in scratch-resistant fine-grained leather that holds ten cards. From credit cards to business cards, Bally's modern travel wallet will house your most important items.
Founded: 1851, Schönenwerd, Switzerland
Headquarters: Caslano, Switzerland
Founders: Carl Franz Bally, Fritz Bally
Price: $473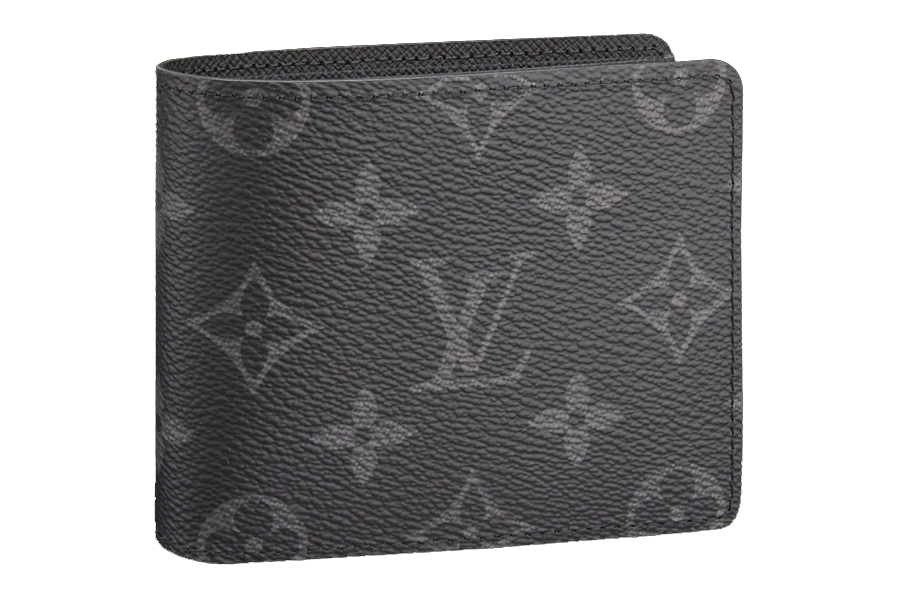 7. Louis Vuitton
Who would have thought that wanting to become a trunk-master would have set Louis Vuitton on a path to creating the most recognisable and profitable designer brand on earth? The monogram is THE signature of this best wallet brand for men, and their uncompromising style, materials and workmanship are a testament to their design aesthetic. This staple no matter the season is the classic slender wallet. The coated canvas piece features slots for up to eight credit cards, a bill compartment, it's ready for whatever you can throw at it.
Founder: Louis Vuitton
Founded: 1854, Paris, France
Headquarters: Paris, France
Price: $640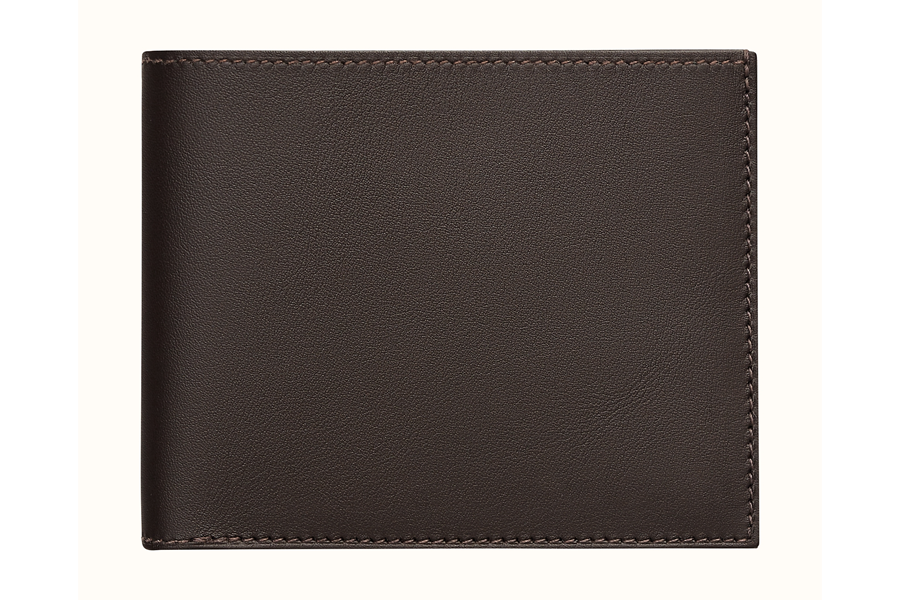 8. Hermes
We're going to assume, the first thought when you hear the name Hermes is Birkin bag or "I can't afford to go in there". While this may or may not be true, the reason for the hype is the brand's history and the quality of the leather. You'll be more than happy to hand your Amex over for this wallet. What started out as a small but high-quality horse harness and bridle business for Thierry Hermes is known as having the most sought after leather products with the highest possible quality. Go and have a look at their compact Manhattan wallet or the Citizen Twill compact wallet to see what all the hype is about.
Founder: Thierry Hermès
Founded: 1837, Paris, France
Price: $1,190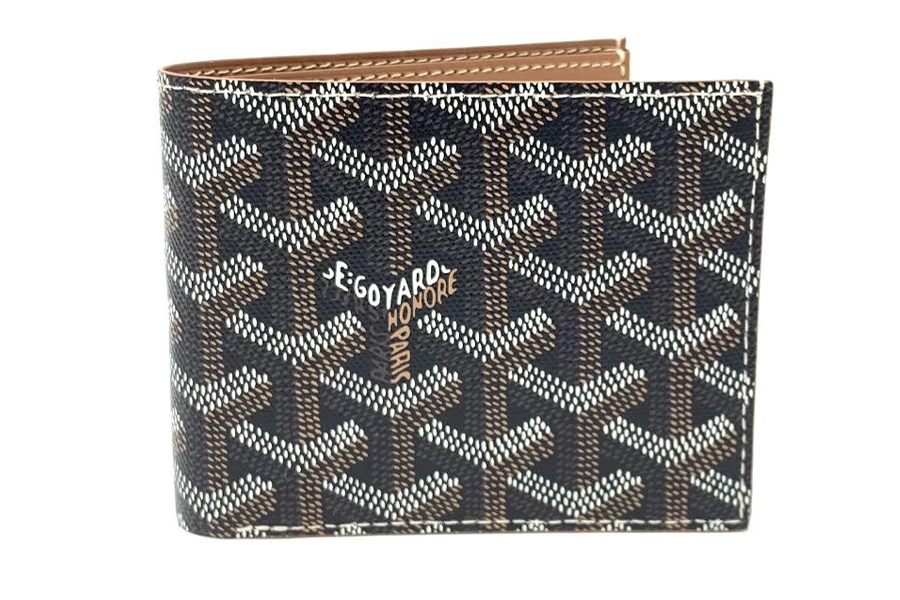 9. Goyard
Goyard is one of the oldest leather goods luxury houses with over 150 years worth of experience, specializing in everything from trunks & hat boxes, men's and women's wallets and even Chic du Chien (Pet accessories). With an impressive list of clients ranging from Picasso, the Grimaldi royal family, Edith Piaf and even Karl Lagerfield. There are literally thousands of different combinations and personalization options to choose from. Goyard guarantees that you will not only have an entirely unique beautiful handmade wallet, but also one of the best men's wallet brands around! That is if you can find one to buy.
Founder: Pierre-François Martin
Founded: 1853, Paris, France
Headquarters: Paris, France
Price: $1,700+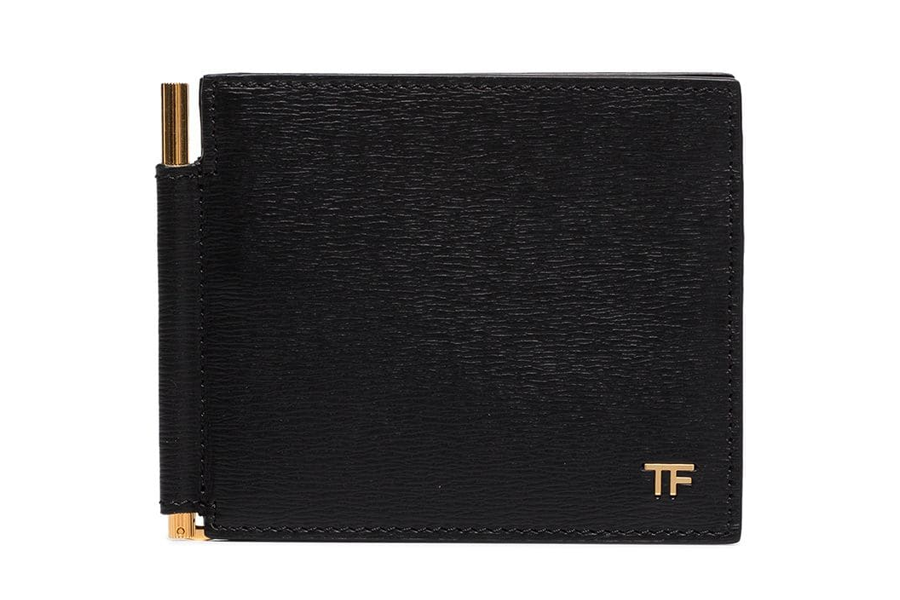 10. Tom Ford
When Jay-Z writes a song not only mentioning you but using your name as the title, you know you're one cool MF'er. Tom Ford has been influencing pop culture with his understated swag since bringing the "sexy back" to fashion in the '90s at the helm of YSL and Gucci and since 2008 has been bringing his reputation of the highest quality products with the seasons must-have designs. My pick of the exceptional products in the catalogue is the logo plaque bifold wallet highlighted in 100% leather, in black, flanked by the signature gold highlights.
Founder: Tom Ford 
Founded: 2005, New York, New York, United States
Headquarters: USA
Price: $960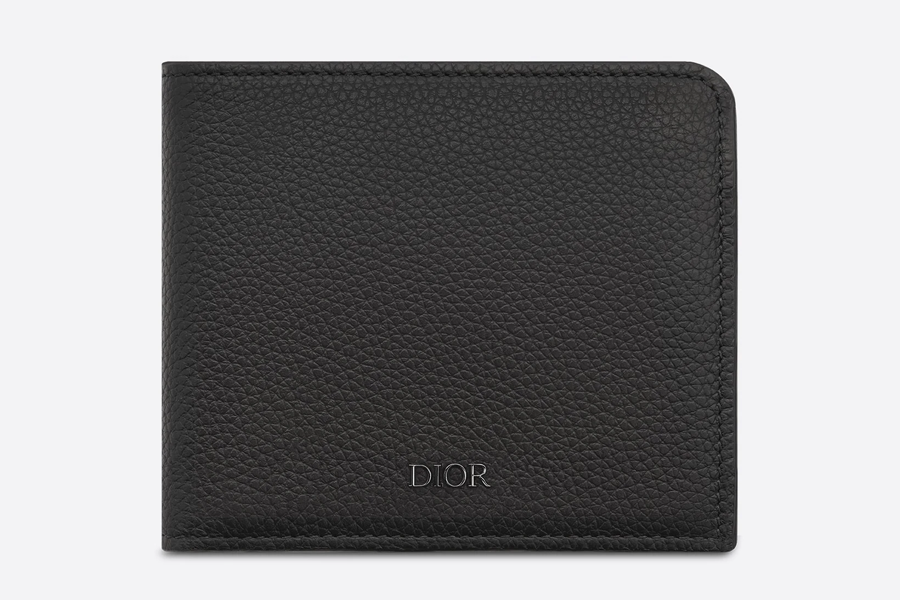 11. Dior Homme
When it comes to the best wallet brands for men, there is no other quite like Dior Homme. Known for defining a new look for men's fashion from 2001 with their signature skinny black suit and even getting Karl Lagerfeld to lose more than a few kilos to adapt to the brand's aesthetic. Their DNA can be traced from the inspiring RTW collections, right down to the shoes, sunglasses and of course the leather goods. Understated subtleties are the brands signature, and this season you can see that on the compact calfskin wallet with the signature of Monsieur Dior embossed on the interior. They have transformed into one of the most popular men's wallet brands on the market.
Founder: Christian Dior
Founded: 16 December 1946, Avenue Montaigne, Paris, France
Country of Origin: France
Price: Find in store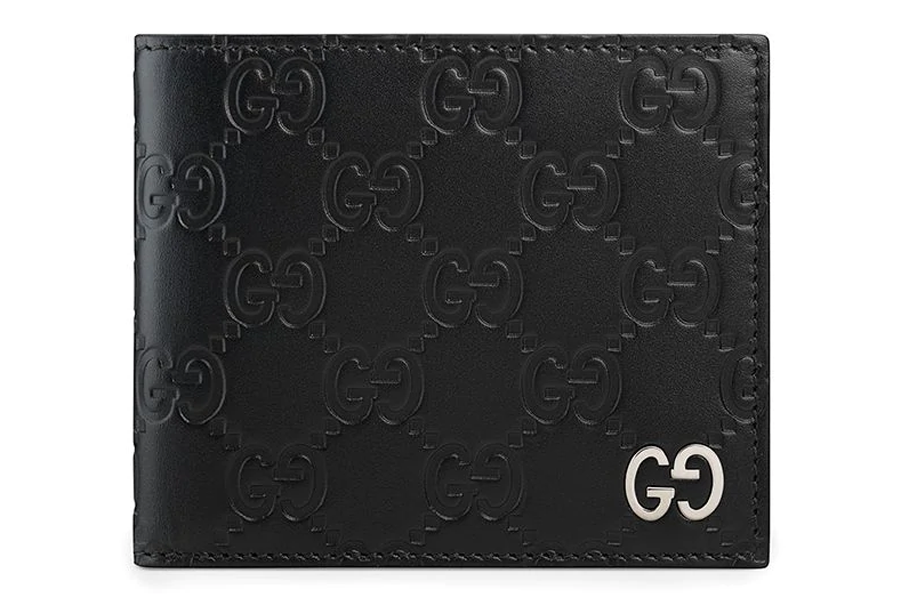 12. Gucci
1921 was the year we were introduced to the small Italian leather goods store, opened by Guccio Gucci. This company was founded on its craftsmanship of leather goods of all sizes and through its evolution has grown into of the largest and most well-known fashion houses to date; encompassing a long history of ready-to-wear. This is one of the best wallet brands for men, the discerning gent cannot go past the signature GG Supreme folding wallet, with its embossed branding and signature GG logo it's perfect for everyday use. This article puts the "LUX" in LUXURY.
Founder: Guccio Gucci
Founded: 1921, Florence, Italy
Creative director: Alessandro Michele
Price: $605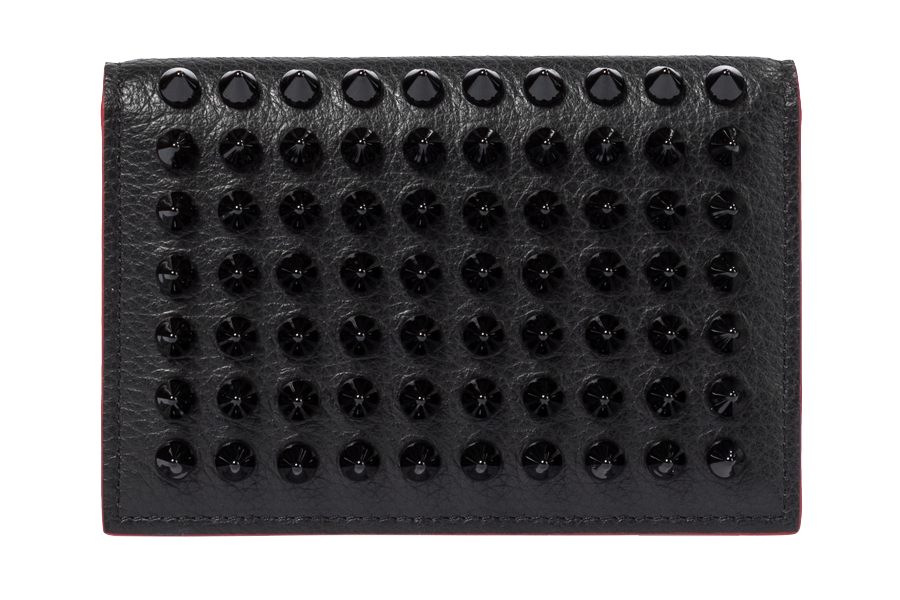 13. Christian Louboutin
I know you're thinking that the man only makes shoes. Exquisite red-soled shoes. But he puts spikes on more than just your feet. This French-born apprentice of Roger Vivier uses the same ethos of empowerment and uniqueness that he manifests for his footwear, as he does for his leather-goods. Since 1991 he has been serving us the famous signature red leather wallet. An example of this is the Sifnos cardholder with spikes, in smooth calfskin. Open up to reveal card sleeves amongst the Loubi red. These items are only for the fashion mavericks who NEED to make a statement. Genuine leather and enough storage space to fit your most critical items.
Country of Origin: France
Price: $545
General FAQ
Which is the best wallet brand for men?
The best brands of wallet are those that use a calfskin exterior such as Montblanc, Bally and Louis Vuitton.
Are bi-fold or tri-fold wallets better?
Tri-fold wallets are often thicker than bi-fold wallets, so can take up more space in your pocket. However, tri-folds are often wider than a bank note meaning bank notes can be stored without having to be folded first.
Are expensive wallets worth it?
Luxury wallets look better, feel better, and last longer than traditional counterparts. Made of superior materials, they also function as status symbols. If you can afford one, get one.
You'll also like:
50 Best Watches Under $500
100 Best Watches Under $1,000
40 Best Minimalist Watches for Men