Knitted Polo Shirt's are This Summers Safest Style Bet
We'll give you a little break here. There's a good chance you haven't been paying utmost attention to fashion industry trends in the last four months, so let us be the first to bring you up to speed. And we'll start with the biggest trend in shirting – that is, knitted polo shirts.
We're here to break them down with the help of UK brand Percival, who combines quintessential British style with rare, internationally sourced fabrics and materials to create some of the best-knitted polos in the game. Amongst their collections, you'll also find windbreaks, jackets, crewnecks, a range of footwear and other subverted classic pieces. Let's take a look.
You'll also like:
Buy This Ultra-Luxe Hoodie and Score a Free Sheep
This $249 Plain Cap Toe Oxford is a Style Cheat Code
These $259 Handcrafted Loafers Are Your Gateway to the Post Sneaker World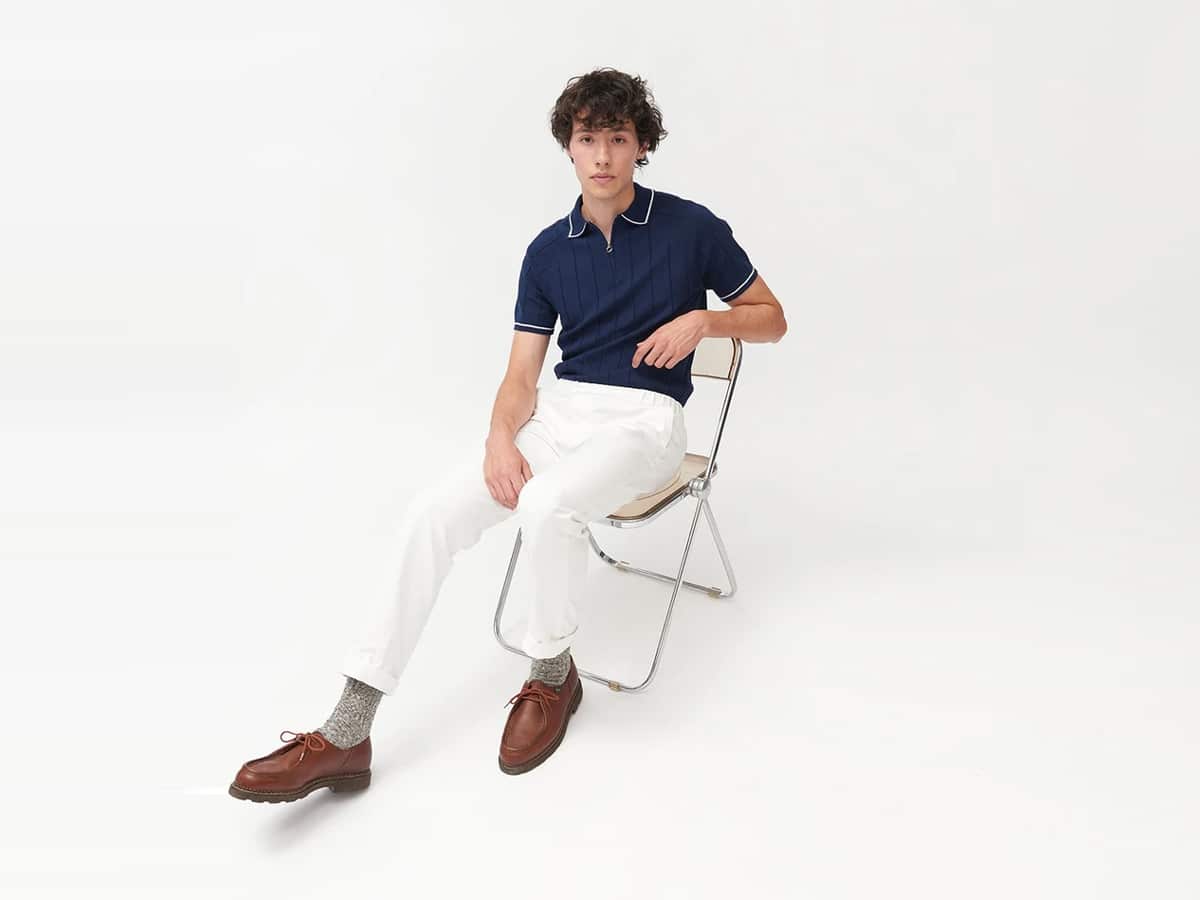 Renaissance fabrics and vintage style clothing have returned for summer. What started as a simple trend in double knee pants and loafers, has transitioned into western shirts and cowboy boots. Not willing to let go of their entire wardrobe the most stylish men are doing what they always do – transitioning into lighter fabrics, cotton's, and cuts that will see the warmer months through in style.
That basically means knitted polo shirts. Whether we're talking about full button down joints or just a simple zip collar stunner, you'll be stepping out in style no matter what the sunny weather holds when you're rocking this summers biggest shirting trend.
It's as easy as copping and rocking when it comes to knitted polos, thinking about what trousers to pair with them is simple style maths. We always recommend a vintage pair of Levi's 501's, but cotton chinos will more than get the job done here. When it comes to footwear, we always start and end with loafers, but they're not for everyone and in any case, some New Balance 990's, 993, or another simple retro sneaker will suffice.
Ultimately, the challenge is deciding where to buy a knitted polo shirt, and it couldn't be made easy thanks to premium knitted polo destination sites – Percival. They have a wide variety of styles, cuts, colours, designs, and materials for every kind of knitted polo on the market. Construction is taken care of via 100% cotton, and the materials are buttery soft and comfortable enough to wear all day. What makes a good knitted polo shirt? Well, you're looking at them. Follow the link below for the full range and all the styles you see pictured here.
---
Featured Video from Man of Many
---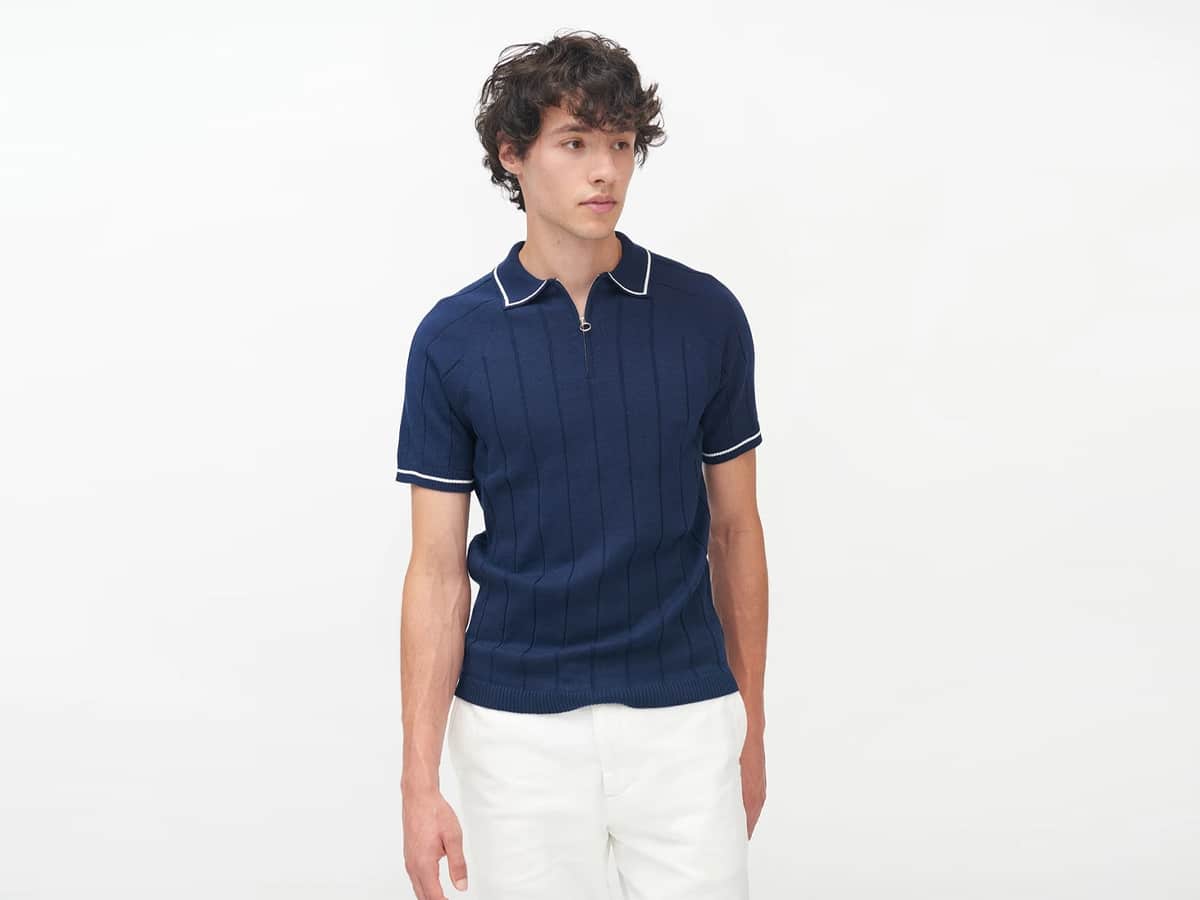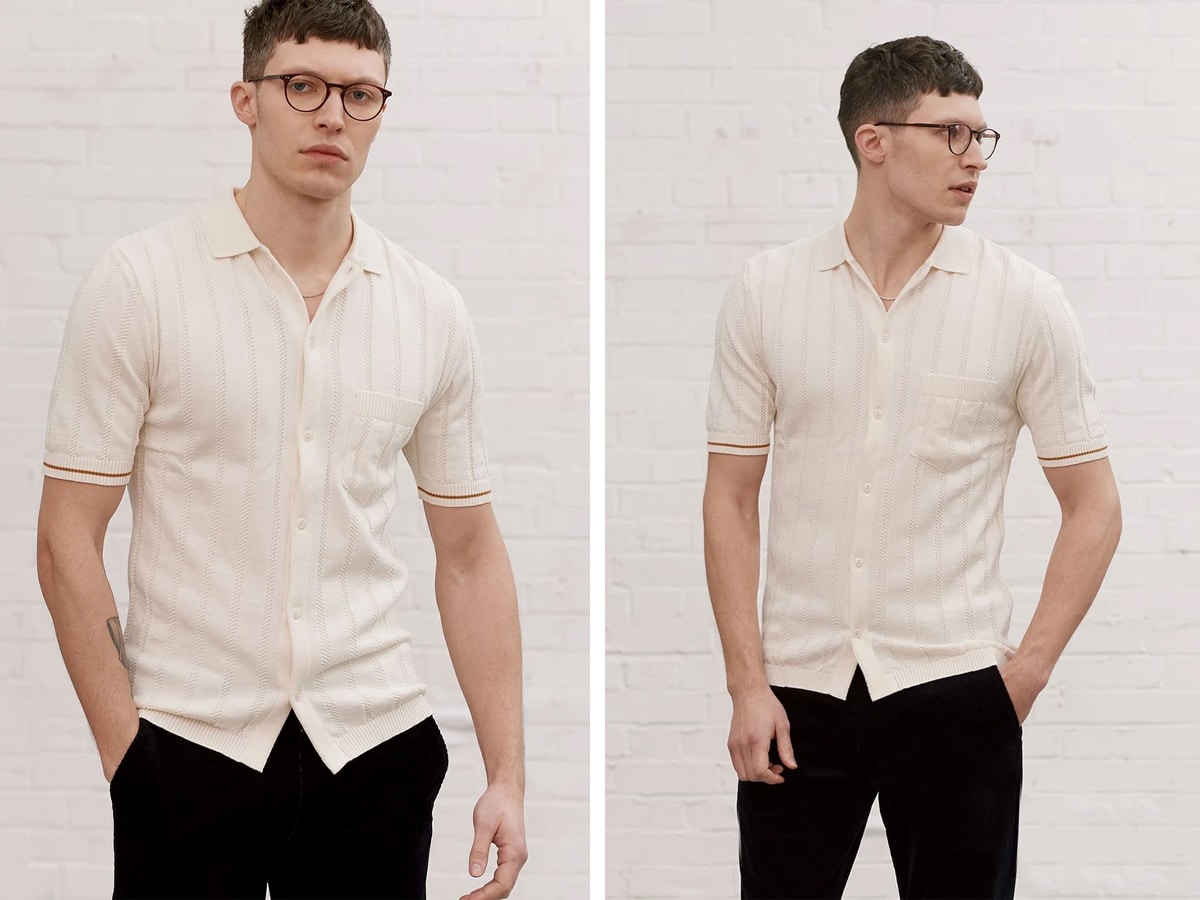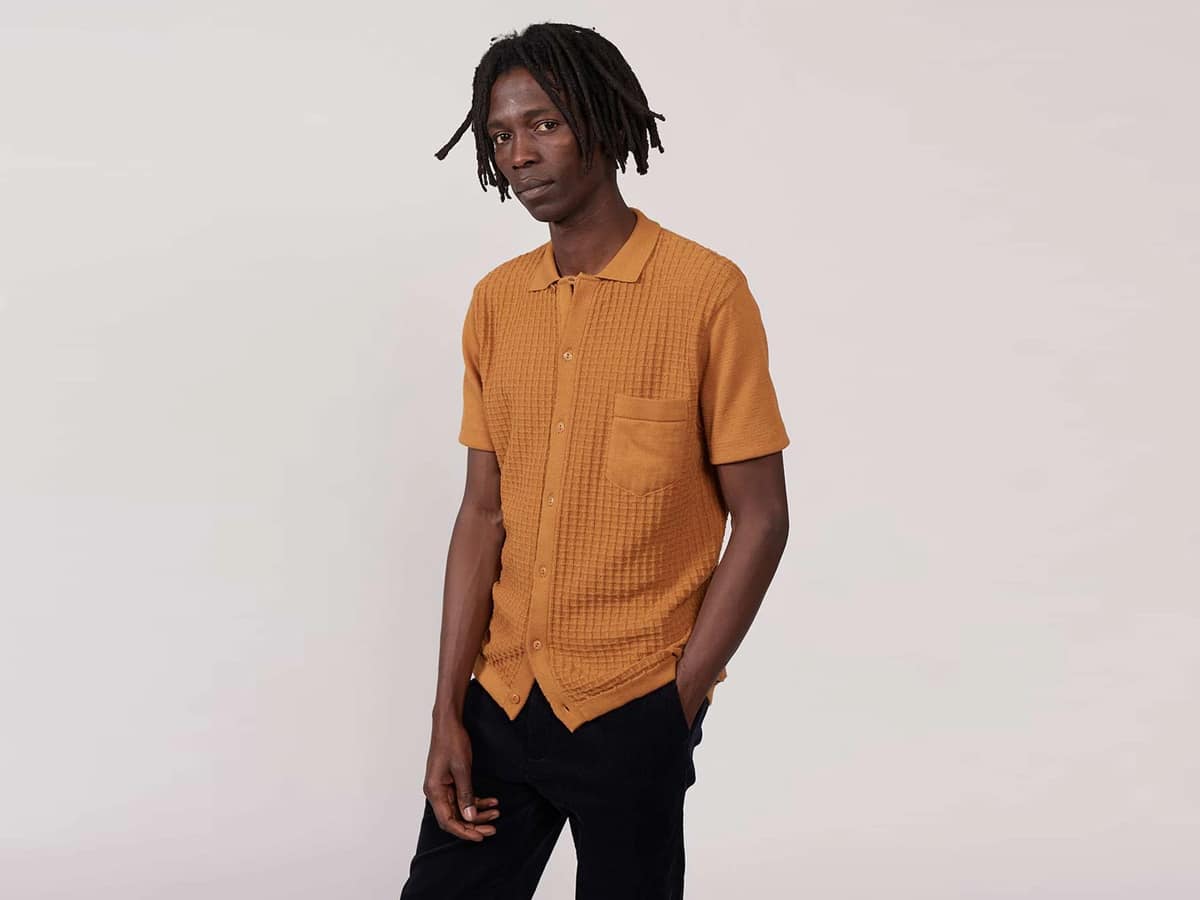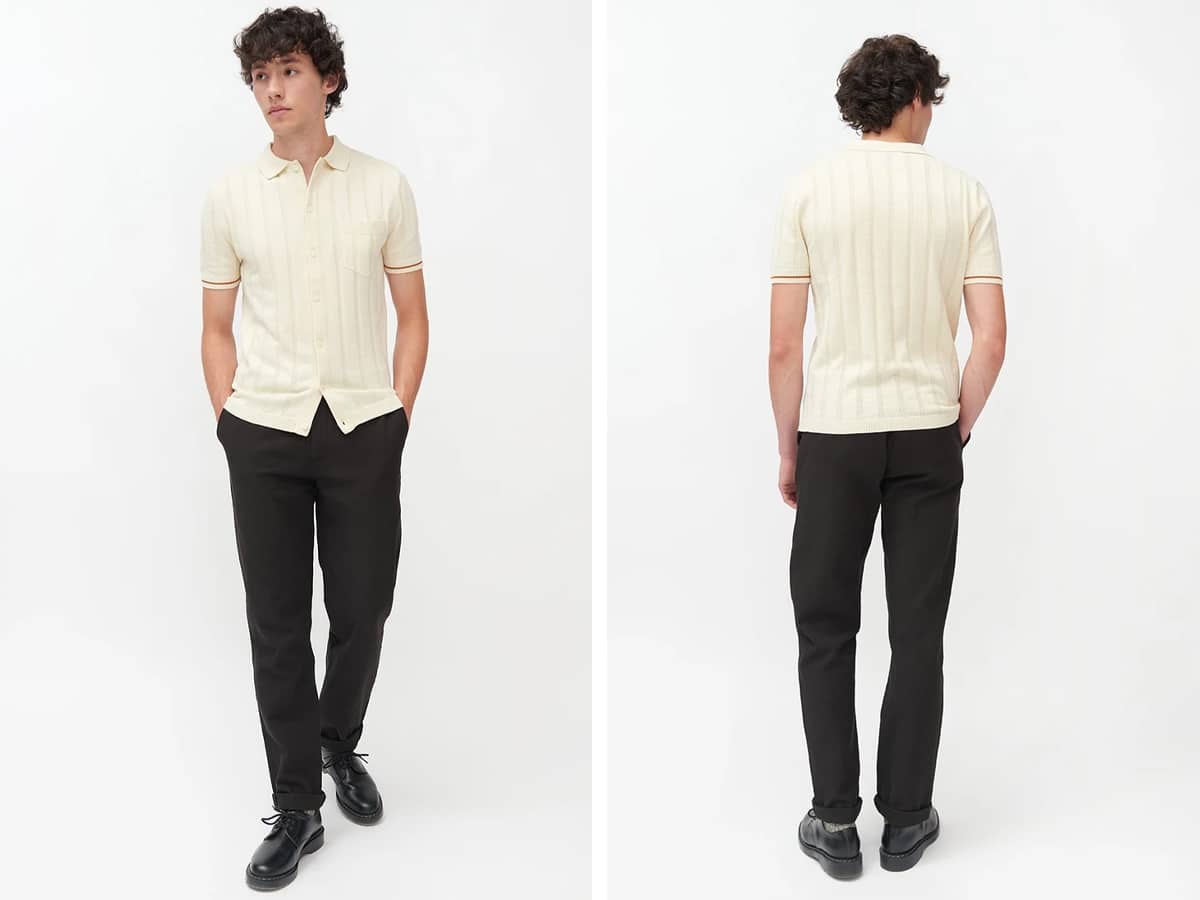 You'll also like:
Buy This Ultra-Luxe Hoodie and Score a Free Sheep
This $249 Plain Cap Toe Oxford is a Style Cheat Code
These $259 Handcrafted Loafers Are Your Gateway to the Post Sneaker World
---
Featured Video from Man of Many