The Worst of The Bad Self-Isolation Haircuts
One of the things you don't initially think of when you go into a social distancing and isolation situation is what are you going to do about your haircut? You can let it grow out, sure, but what if you want to keep that neat, trimmed up look? Compromises are going to have to be made, and you might just have to take your girlfriend up on her offer to cut your hair for you. After all, it can't be that hard, right?
You'll also like:
Celebrities Shaving Their Heads is the New Isolation Trend We Can Get Behind
50+ Short Haircuts & Hairstyle Tips for Men
Best Men's Hairstyle Sites & Blogs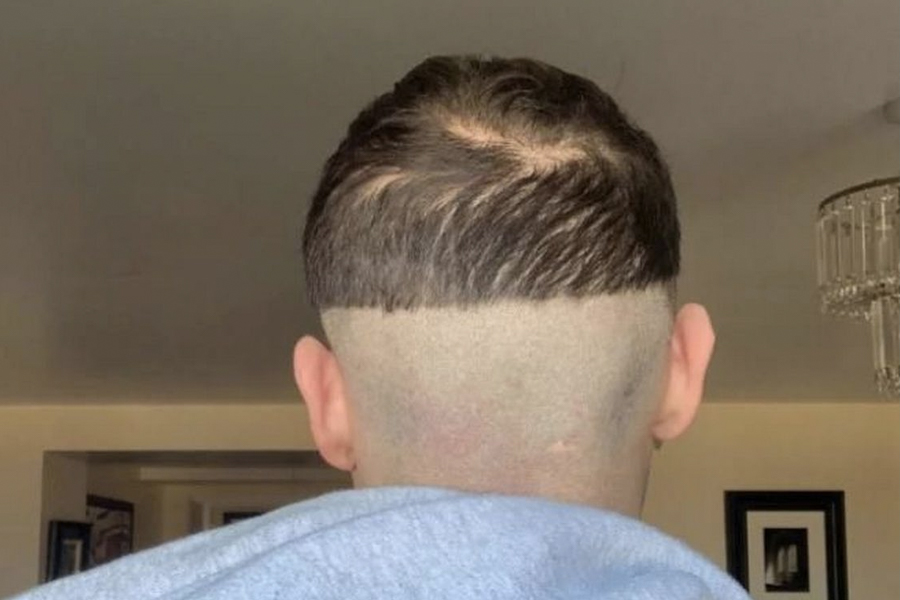 If social media is to be believed, it can be that hard to give someone a good haircut—either that, or there are a lot of girlfriends in the world who have been holding onto a grudge against their boyfriends, waiting for that opportunity to get back at them for some offence. Pictures are popping up everywhere of terrible haircuts. And in defence of the girlfriends of the world, it's not just them who are doling out bad cuts. Whole families are getting in on the fun, posting videos of heads getting buzzed. Some individuals are even posting polls asking for what haircut they should get? The result of one such haircut was the R2D2 cut, leaving just an arch of hair in the front. Google has also seen quite the increase in searches for "How to cut your own hair." Now that's taking matters into your own hands.
https://www.instagram.com/p/B-Vgh-MJDlR/
The good news, of course, is that with potentially weeks of isolation left to wade through, there's plenty of time to get started on growing your hair back out. So, if you've recently—or not so recently—done something to perturb your girlfriend, now may be a good time to let her get her revenge. Of you can just let your hair grow out. Whatever suits your fancy.
Here are a few of our favourite home-job haircut fails.
THIS IS NOT GOING WELL pic.twitter.com/bA6Acp1DzT

— Kyle Clark (@KyleClark) March 29, 2020
You'll also like:
Celebrities Shaving Their Heads is the New Isolation Trend We Can Get Behind
50+ Short Haircuts & Hairstyle Tips for Men
Best Men's Hairstyle Sites & Blogs
---
Featured Video from Man of Many