10 Most Valuable Sneakers of 2019
Just how much did you spend on your shoes? Chances are, you didn't drop the dough for one of the 10 most valuable sneakers of 2019. In case you're wondering which shoes those 10 are, Complex put together a list of the most expensive kicks using data from StockX.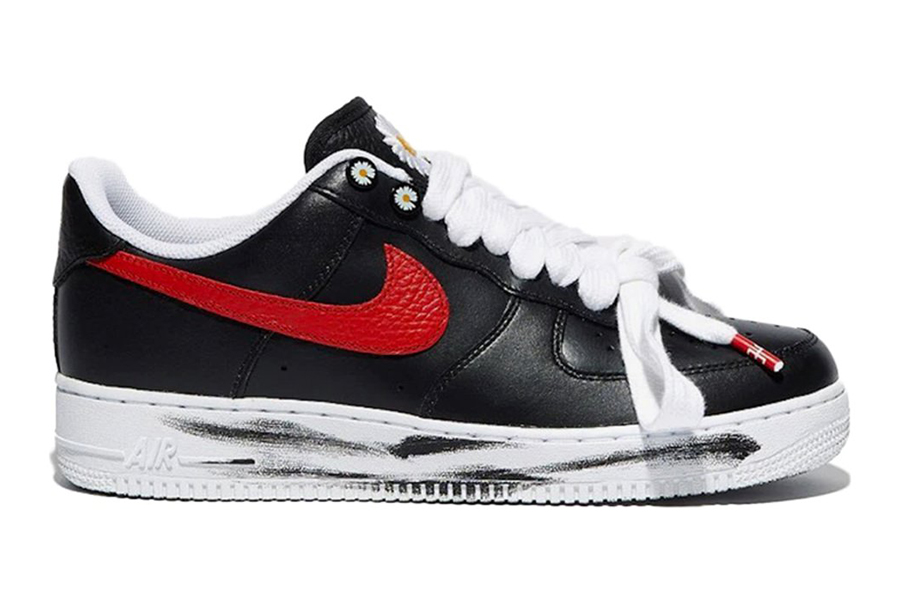 But first a thought. Why are some shoes so expensive? Quality comes into play, but there are some very well made shoes that don't require a second mortgage and a cosigner to buy? Complex theorizes that the name of the game is hype. "In 2019," writes Complex, "a sneaker's worth is literally based off its value on the secondary market. Simple and plain. People want to buy shoes that will be worth more later on. And they're willing to spend well over a thousand dollars on them."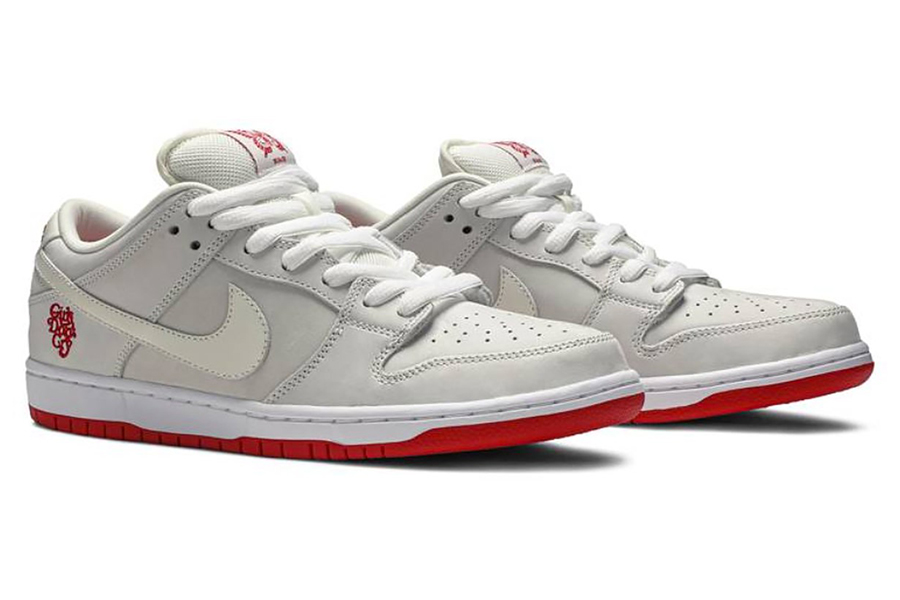 If you're starting a 2019 collection, you'll want to pick up the $1,791 custom Air Max 97s from MSCHF and INRI. For the price, you'll get holy water in the in the Air unit and a crucifix on the tongue. The next shoe showing up on the list is the Nike Zoom Vaporfly Elite Flyprint. Why is this shoe worth $1,801? Because of all the tech that went into it is part of the answer. That and the fact that it originally sold for $700. Talking about value means invoking some big luxury brand names, like Louis Vuitton. Virgil Abloh makes his first appearance on the list with a $1,810 Louis Vuitton LV Trainer Sneaker Mid. Abloh didn't just do work for Louis Vuitton, however. He also came up with the Off-White x Nike Air Force 1 "MCA," which is priced at $1,926.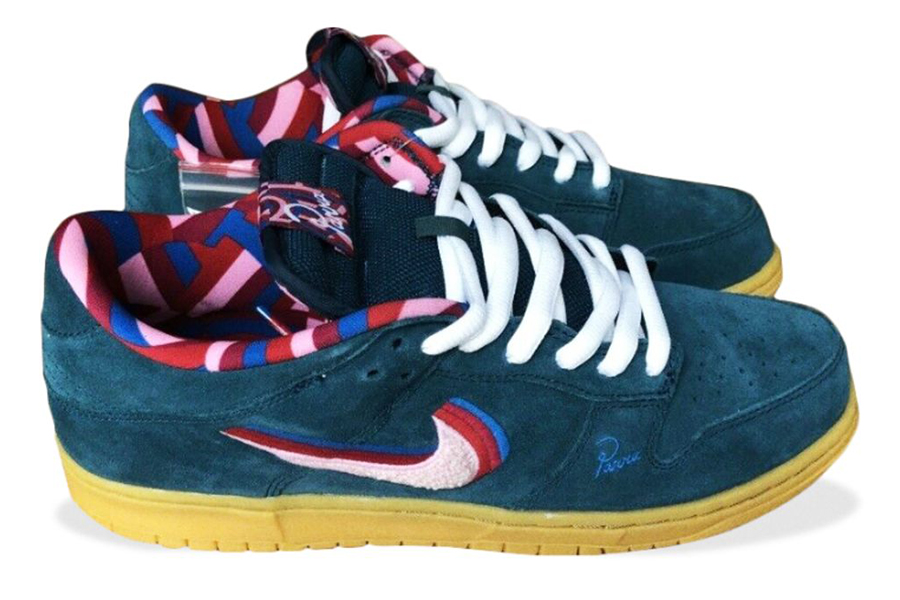 Speaking of designers, Michael Jordan designed a pair of shoes this year, the Air Jordan "Charlotte Hornets Foundation White," which are priced at $1,938. He then followed that up with a black version valued at $2,635. Parra teamed with Nike on the SB Dunk Low Friends and Family sneakers, which can be yours for only $2,929. Nike also teamed with Japanese streetwear brand Girls Don't Cry for a pair of Dunks, and these shoes reached the price of $3,018. A Korea exclusive, the G-Dragon x Nike Air Force 1 shoes are valued at $3,293. The most expensive shoe for 2019? That would be the Trophy Room x Air Jordan V Friends and Family. This shoe comes in at a whopping $5,237.
Here's the full list of the 10 Most Valuable Sneakers of 2019:
MSCHF x INRI x Nike Air Max 97 – Retail Price: $1,425 / Resale Price: $1,791
Nike Zoom Vaporfly Elite Flyprint – Retail Price: $675 / Resale Price: $1,801
Louis Vuitton LV Trainer Sneaker Mid – Retail Price: $1,300 / Resale Price: $1,810
Off-White x Nike Air Force 1 "MCA" – Retail Price: $150 / Resale Price: $1,926
Air Jordan 1 "Charlotte Hornets Foundation White" – Retail price: N/A / Resale price: $1,938
Air Jordan 1 "Charlotte Hornets Foundation Black" – Retail Price: N/A / Resale Price: $2,635
Parra x Nike SB Dunk Low Friends and Family – Retail Price: N/A / Resale Price: $2,929
Girls Don't Cry x Nike SB Dunk Low Friends and Family – Retail price: N/A / Resale price: $3,018
G-Dragon x Nike Air Force 1 (Korea Exclusive) – Retail Price: N/A / Resale Price: $3,293
Trophy Room x Air Jordan V Friends and Family – Retail Price: N/A / Resale Price: $5,237
via Complex