Balenciaga Just Dropped Fashion's Most Contentious Footwear
Balenciaga is clearly living in a distant future with the release of the Toe Sneaker. Teaming up with Vibram and its patented FiveFinger footwear platform, this collab isn't waiting for 2020 to end, because Balenciaga x Vibram are already in 2040 guys.
You'll Also Like:
Level Up Your Game With adidas X9000
RM Williams is Officially Australian-Owned Again
R.M. Williams Gets Rugged with the Urban Turnout Boot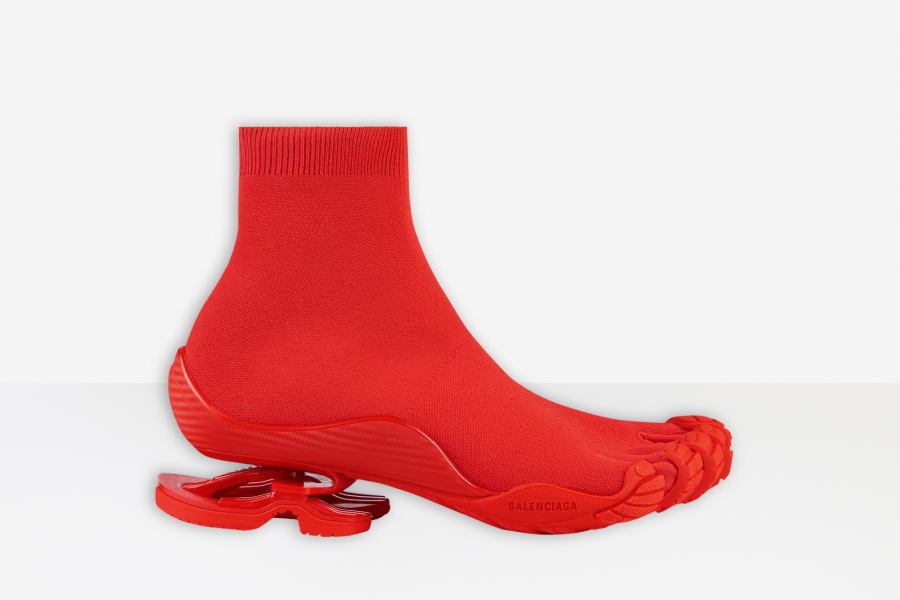 First unveiled on the watery floor of Balenciaga's Winter 20 runway presentation (hope nobody slipped), the Balenciaga Toe is a collaboration with Italian footwear brand Vibram that completely changes the way you think about footwear. Already available for purchase, these limited-edition sneakers are exclusive to international Balenciaga stores and online retailers.
Recognised as a worldwide leader in the production of rubber soles, Vibram adds an extra level of grip to its well known patented FiveFinger shoes. Featuring a flexible sole and supportive fit, the Balenciaga Toe takes FiveFingers in a new direction by adding bounce and height to an already extrasensory experience. Upgrading the increased tactile perception of the first rendition, the Balenciaga Toe collection consists of two limited-edition styles.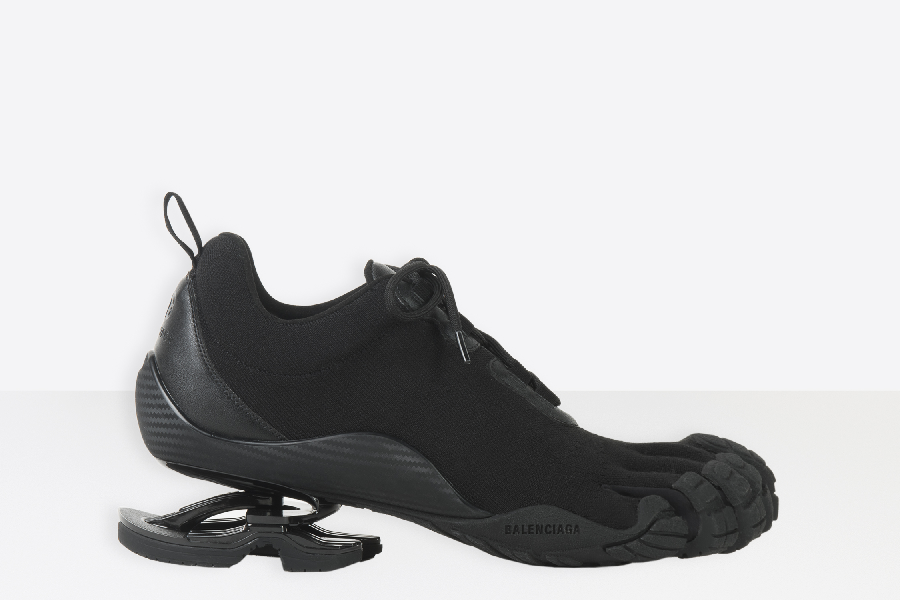 For the girls, there's a high-heeled style (in hot pink), and for us gentlemen, we have the sneaker. Each made from recycled knit and fitted with a five-toed foam insole, it's essentially a tight fitting hig tech glove for your foot. The limited-edition Balenciaga Toe Sneaker is available in two different forms: Sock or Lace-Up. Slip into the Sock in either carmine red or black, or you can tie up the Lace Up in black only.
Each Balenciaga Toe is complete with a whole bunch of Vibram and Balenciaga logos along the edges of the foot and just above your phalanges. If you love your feet as much as I love that word, then visit Balenciaga to grab yourself a pair of Vibram FiveFinger Toe Sneakers.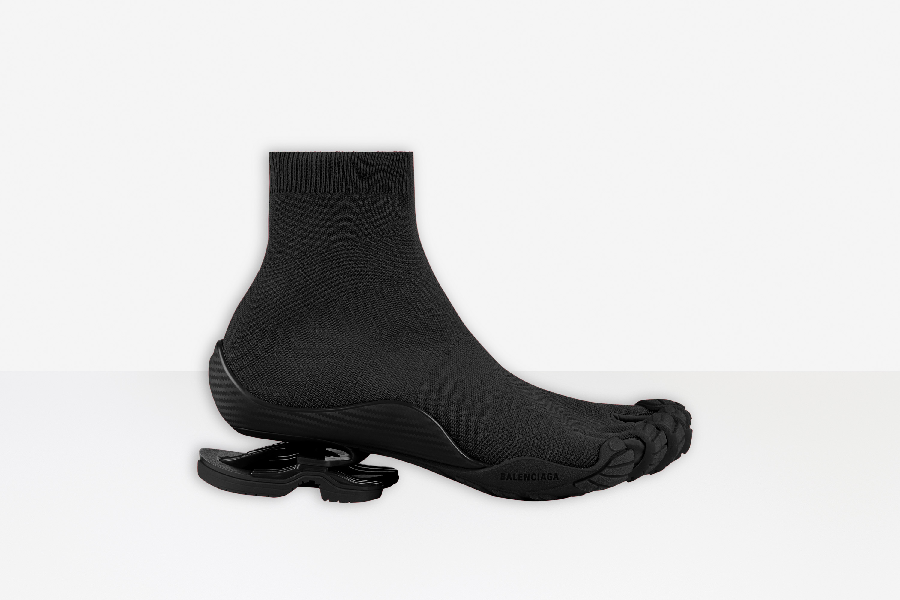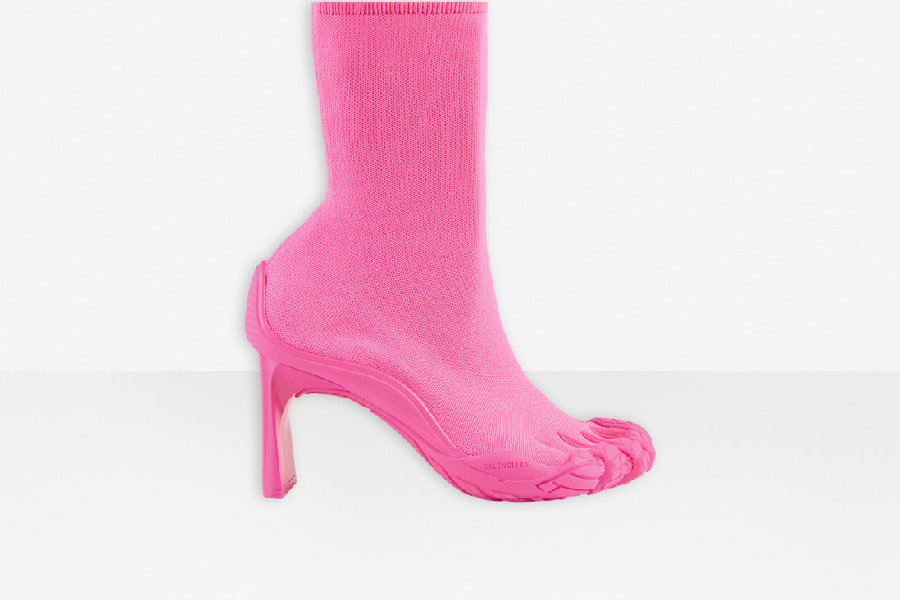 You'll Also Like:
Level Up Your Game With adidas X9000
RM Williams is Officially Australian-Owned Again
'Longest Shoe in the World' by adidas x Tommy Cash