Reebok Crosses the Streams with Ghostbusters Capsule Collection
Now remember everyone, when someone asks you if you are a god, you say YES! Celebrate one of the most influential comedic pictures of all-time and join Peter Venkman, Raymond "Ray" Stantz, and Egon Spengler at Columbia University with a pair of these Ghostbusters Reeboks and get ready to cross those streams.
Reebok and Ghostbusters join forces for the "paranormal season," ready to push the boundaries of exploration and innovation with an ethos powered by otherworldly tech; embrace that underdog mentality and put some heritage in your DNA with this cinematic sneaker collaboration. Because who you gonna call?
You'll Also Like:
Finding Comfort in a Classic: Converse Reimagines a Trailblazer
Balenciaga Just Dropped Fashion's Most Contentious Footwear
Level Up Your Game With adidas X9000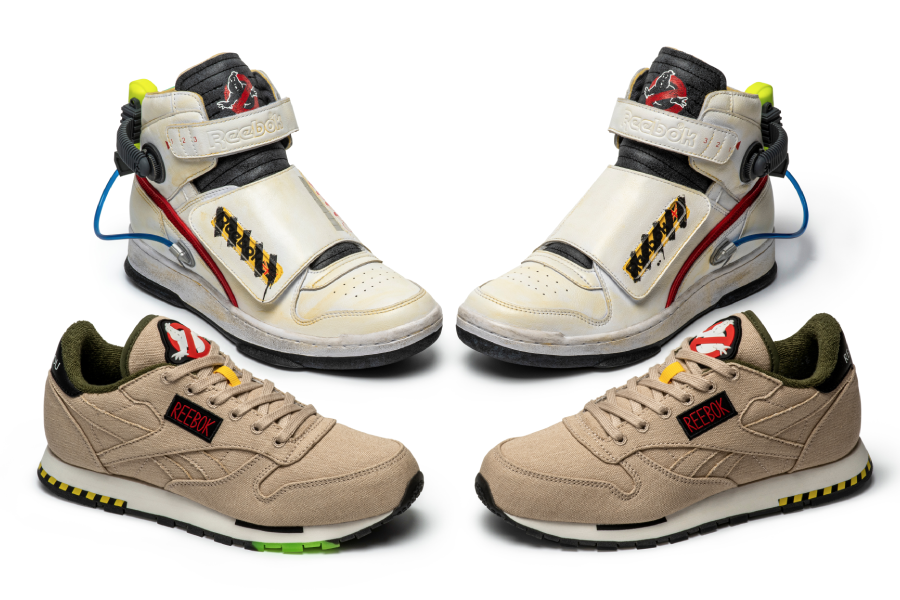 Hop into the "Ectomobile" and hit the classic siren because the Ghostbusters are rolling out with a whole new suite of ghost busting sneakers. Taking collaborations to a whole new level, Reebok prepares you for ghostbusting by slapping a proton pack to the back of the shoe. Whether you've been slimed before, or it's your first time taking on the paranormal, Reebok's Ghost Smashers Shoes and Ghostbusters Classic Leather Shoes are ideal for confrontation with the afterlife.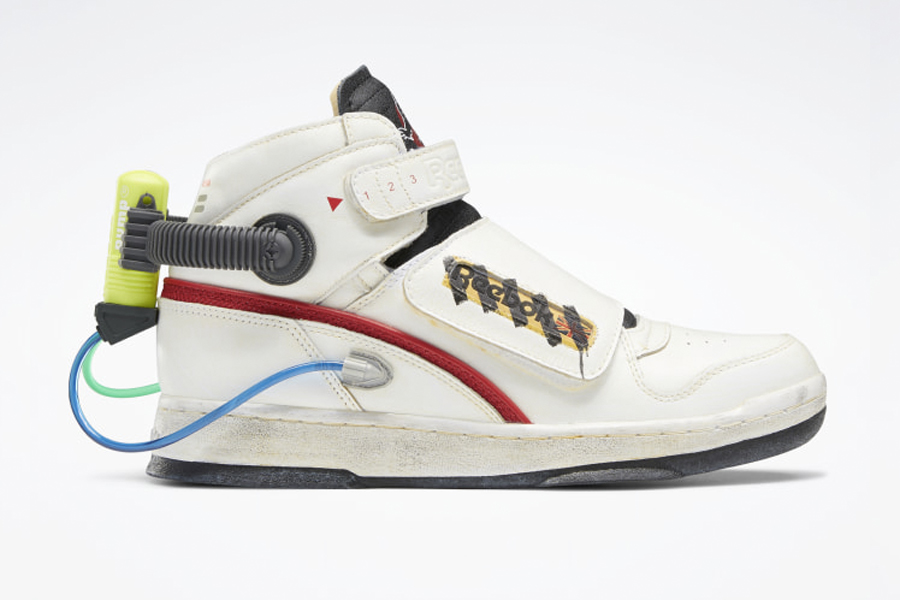 Reebok Ghost Smashers (AUD$280)
---
Featured Video from Man of Many
---
Coming off the back of their epic Aliens collaboration with the United States Colonial Marines inspired Alien Stomper 'Bug Stomper', in salute of Private First Class William Hudson (rest in peace Bill Paxton), Reebok once again transforms its iconic footwear to fit some of our most beloved films.
Reebok embraces every ounce of whacky creativity that went into the 1984 comedy classic Ghostbusters with the Reebok Ghost Smashers. Kicking off with a white sneaker platform and the negative iteration of the Ghostbusters logo up on the tongue, down the side of the midfoot strap, is a caution pattern below the Reebok logo. Sporting a red accent from the middle to the back of the shoe, this is where things get genuinely paranormal.
Connected by wires and dark grey arms, on the back of each pair of Reebok Ghost Smashers is a green proto pack. While we've not yet tested its ability to contain a ghost, with its weathered-storm aesthetic, you can tell it's ready to take on Zuul.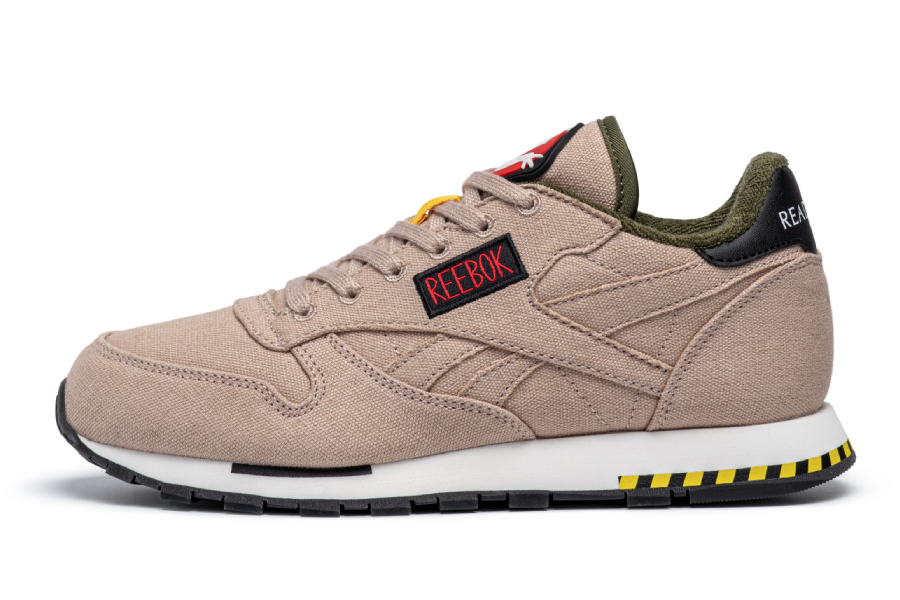 Reebok Ghostbusters Classic Leather Shoes (AUD$140)
Just like the number one hit by Ray Parker Jr., you can't beat a classic. Taking things down a notch, the Reebok Ghostbusters Classic Leather Shoe is a little less augmented than its Ghost Smashing brother. Sporting the standard Ghostbusters logo on the tongue, these beige sneakers move the caution tape from the side to the shoe's back, making way for a red on black Reebok tag. Writing "Ready to believe you" across both sneakers when side by side, it's time to celebrate Sony's original Ghostbusters movie.
Complete with a slime graphic on the durable rubber outsole, these smooth leather sneakers feature a cheeky reminder – "don't cross the streams!" – on the insole. Though considering the proton pack is on the Ghost Smashers, you might want to tell them instead. Luckily Reebok wrote down the Ghostbusters' phone number on the lace aglets.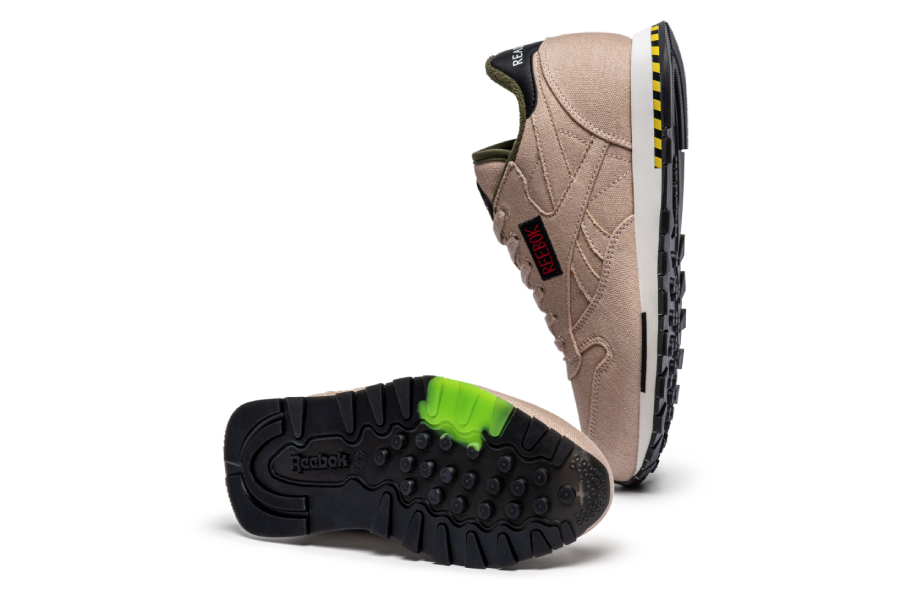 Haunting stores from midnight Halloween, fans of both Reebok and the Ghostbusters will be able to slip on a pair of these epic sneakers on the 31st of October. Arriving inside a repurposed OG Pump packaging from the '80s, whether you decide to keep them in mint condition or wear them on your next mission, we'd recommend holding onto that box. You never know with these collectors.
Coming alongside the sneaker drop will be Ghostbusters x Reebok apparel, including short-sleeve tees and crewneck sweaters. There's even a limited-edition real-life full-body boiler suit designed to perfectly simulate the iconic Ghostbusters jumpsuits, exclusive to the US market. Damn.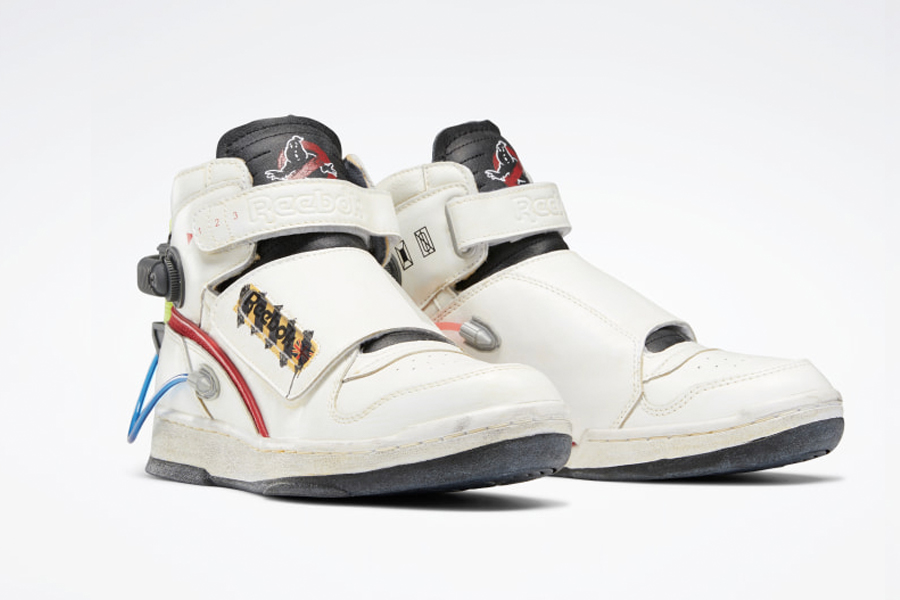 You'll Also Like:
Kim Jones x Converse Chuck Taylor 70 Stays Close to its Roots
Balenciaga Just Dropped Fashion's Most Contentious Footwear
Level Up Your Game With adidas X9000
---
Featured Video from Man of Many