The Wind Up – Watch News #235
Welcome to the next edition of our regular series, the Wind Up. In this week's edition, we've got a plethora of stunning watches that we're sure will appease and intrigue, much like the new releases from last week. This week was full of new watches from Ulysse Nardin with some new rainbow-coloured pieces, De Bethune and its latest and greatest, Czapek & Cie revisiting its first calibre and URWERK providing a dash of colour to one of its most iconic marvels. Enjoy gents!
You'll also like:
The Wind Up – Watch News #233
The Wind Up – Watch News #231
The Wind Up – Watch News #230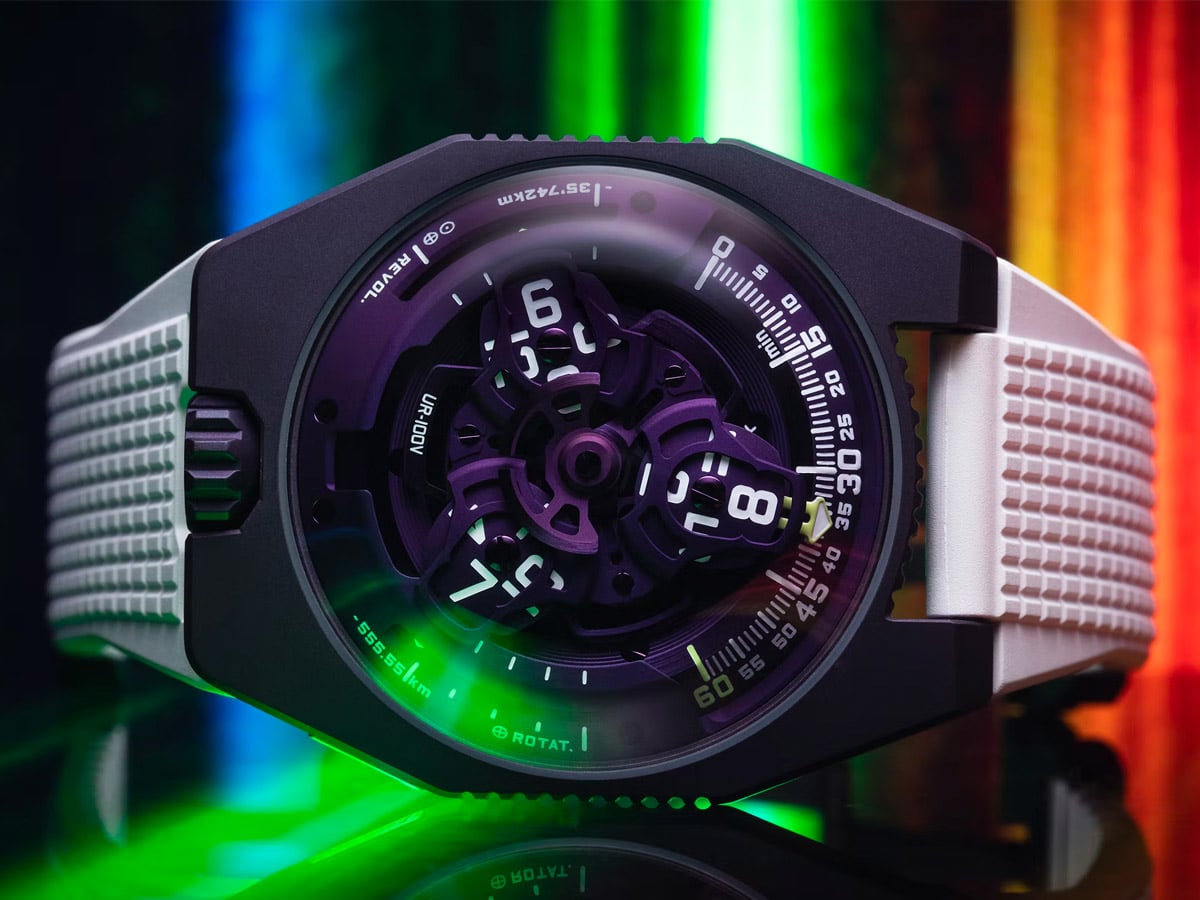 URWERK UR-100V Ultraviolet
URWERK unveiled its newest piece in the week that passed, aptly named the UR-100V Ultraviolet. The UR-100V Ultraviolet features URWERK's distinct and now so obviously known-for satellite time display system, enhanced by an aesthetic that is absolutely befitting of the piece. It features a wonderful shade of violet throughout the model, including the case and the satellite dial. This expansive shade of violet is broken up by touches of green and white, complemented as well by the white rubber strap which looks super comfortable. Another piece of epicness from URWERK.
Brand: URWERK
Model:  UR-100V Ultraviolet
Reference Number: UR-100V
Diameter: 41mm
Water Resistance: 30 metres
Calibre: UR 12.02
Power Reserve: 48 hours
Price: CHF55,000
Ulysse Nardin Blast Tourbillon Rainbow
Ulysse Nardin unveiled a slew of new rainbow-inspired timepieces last week, with the Blast Tourbillon Rainbow really catching my eye. Featuring an already super bold aesthetic and divvying it up with dashes of colour is a method that many watchmakers use to breathe new life into their pieces, with the Blast Tourbillon Rainbow being no exception to that.
Here it is, now with a bezel encased in coloured gems that sit atop a black DLC coated titanium case. There are two main focal points with the Blast Tourbillon Rainbow, that being obviously the gem-set bezel but also that outstanding tourbillon at the bottom of the dial. Really sumptuous stuff from Ulysse Nardin.
Brand: Ulysse Nardin
Model: Blast Tourbillon Rainbow
Reference Number: 1723-400B1LE-2B-RAIN/3A
Diameter: 45mm
Water Resistance: 50 metres
Calibre: UN-172
Power Reserve: 72 hours
Price: AUD$89,700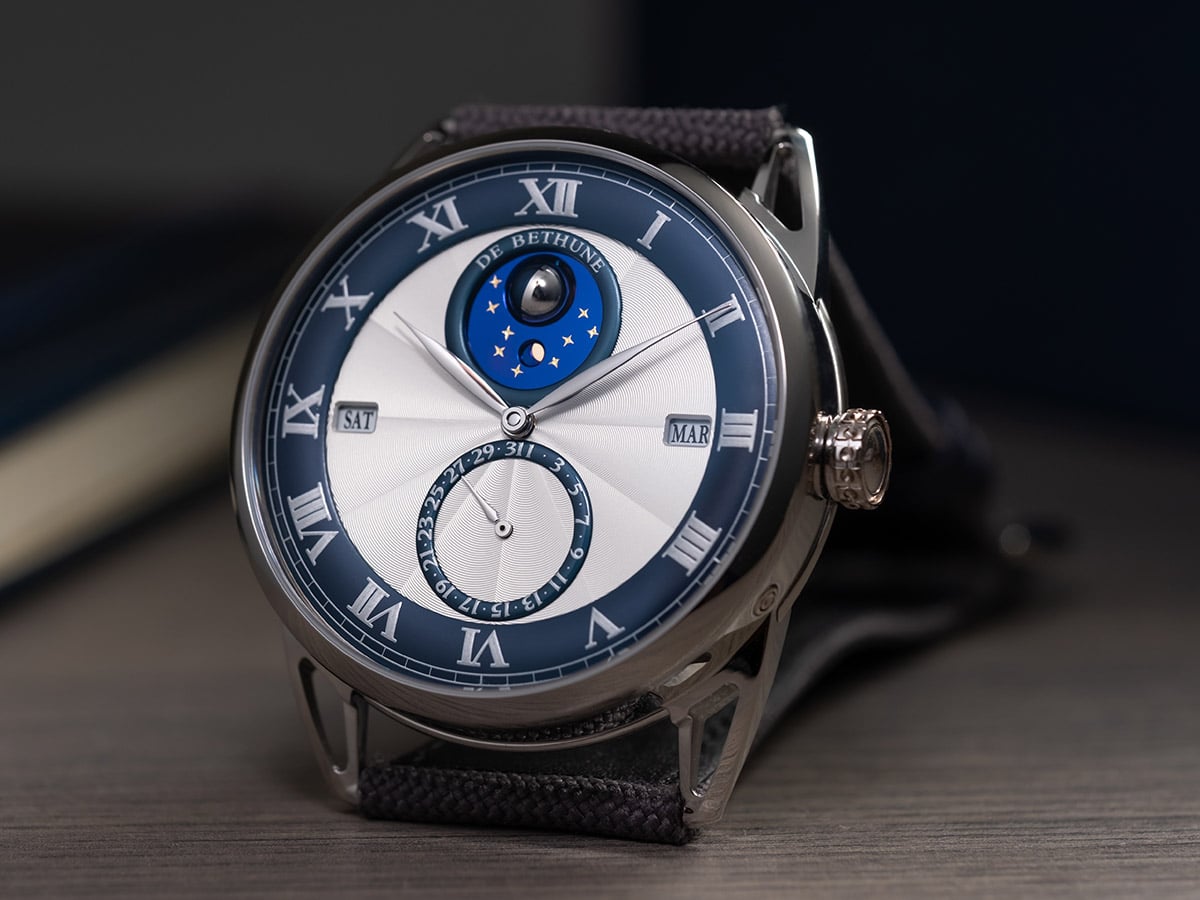 De Bethune DB25sQP Perpetual Calendar
Next up is the new De Bethune DB25sQP Perpetual Calendar. Featuring a beautiful titanium case with those superb architectural skeleton lugs and a guilloché patterned dial, the latest piece from the returned watchmaker is perhaps one of its greatest. I've long been a fan of De Bethune's perpetual calendar, and the new DB25sQP Perpetual Calendar continues my ever-growing fondness for the model. I really like the clean, blue and silver theme. I love those lugs, they're seriously beautiful. That moonphase is absolutely gorgeous. And that automatic DB2324V2 calibre is just sublime. Perfection.
Brand: De Bethune
Model: DB25sQP Perpetual Calendar
Reference Number: DB25SQPATIS13
Diameter: 40mm
Water Resistance: 30 metres
Calibre: DB2324V2
Power Reserve: 120 hours
Price: USD$145,000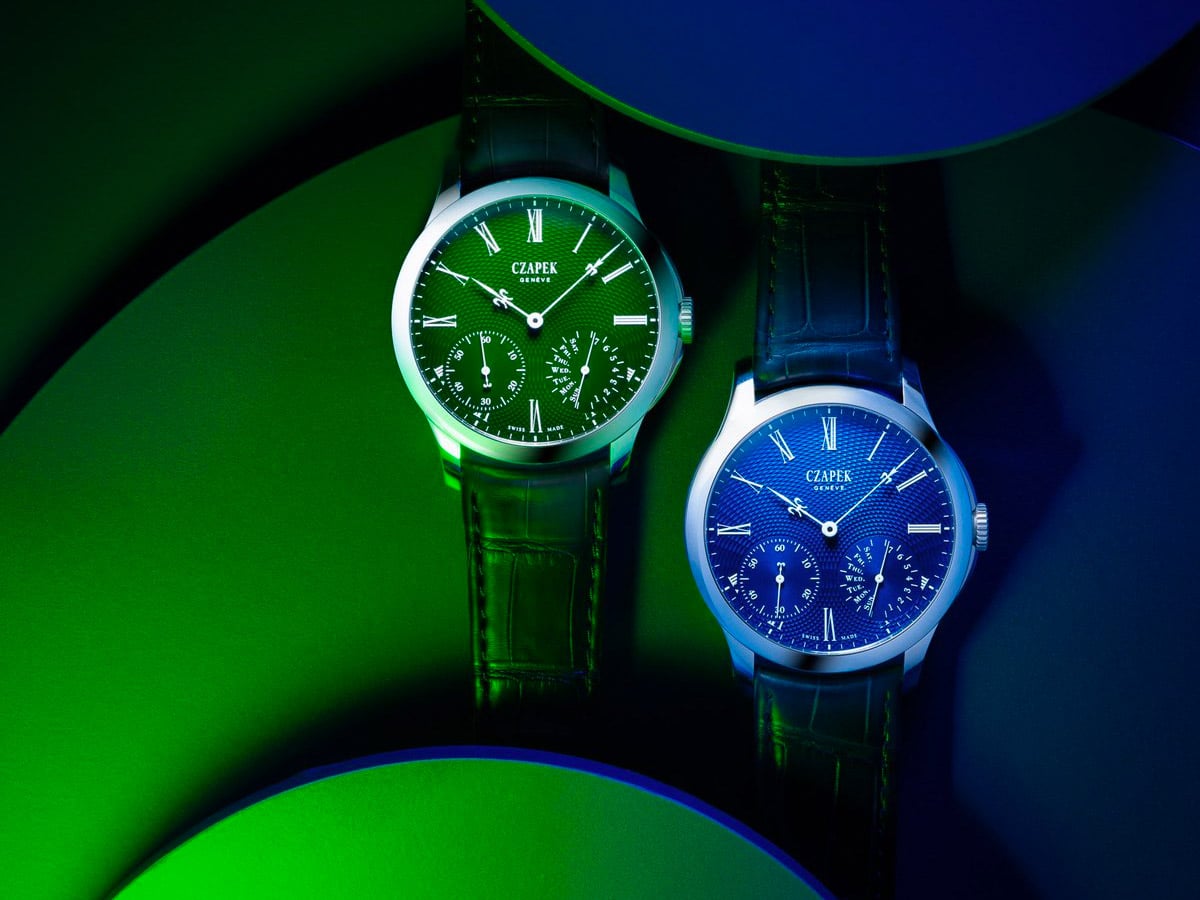 Czapek & Cie Quai Des Bergues
Czapek & Cie has unveiled two new Quai Des Bergues models. Both references feature a handmade finqué enamel dial (an exclusive Ricochet design), one with a green dial and the other with a blue dial. Both models are encased in a 42.50mm stainless steel case with high-grade polishing throughout. So much the same as the original? Kind of.
What has been improved, and drastically might I add, is the updated movement. The Quai Des Bergues now features an updated version of the calibre SXH1, with new openworked bridges (a nod to the maison's first in-house movement that sits in the Antarctique), better finishing and new ruby design with rounded surfaces to improve lubrication. Improvements have also been made to the oscillator, with weights on the balance wheel for variable inertia and a Breguet terminal curve in the hairspring. All in all a very, very pretty piece whichever way you want to look at it.
Brand: Czapek & Cie
Model: Quai Des Bergues
Reference Number: 2022 Edition
Diameter: 42mm
Water Resistance: 50 metres
Calibre: SHX1
Power Reserve: 168 hours
Price: CHF18,000
If you enjoyed The Wind Up and would like to continue reading about watches, you can head on over to my blog, Haulogerie, where I delve a bit deeper into the wonderful world of horology.
You'll also like:
The Wind Up – Watch News #233
The Wind Up – Watch News #231
The Wind Up – Watch News #230