5 Ultra-Rare Patek Philippe 'Endgame' Timepieces are Heading to Auction
The holy grail of rare watches is here. Thought to be one of only five in existence, a rare Patek Philippe minute repeating perpetual calendar reference 3974 in pink gold is leading a massive five-piece auction at Phillips. Assembling a collection of some of the rarest watches known to man, the 1st, 2nd, 3rd and 4th series of the reference 3974 is basically "endgame" for any horologist.
You'll Also Like:
TAG Heuer Formula 1 Senna Special Edition Toasts a Racing Legend
Steve McQueen's Heuer Monaco from Le Mans Sells for $2.2 Million
The Richard Mille RM 69 is an Erotic Tourbillon That Talks Dirty
Following on from one of their most successful years to date, iconic watchmaker Patek Philippe, in association with Bacs & Russo, present five extraordinary Patek Philippe wristwatches for this year's Spring auction season.
Taking almost twenty years to gather, the complete set of Patek Philippe perpetual calendar chronograph reference 2499 series timepieces are now up for grabs. Set to take centre stage at The Geneva Watch Auction XIII, a similar piece will also make itself known at The Hong Kong Watch Auction XII.
Despite being of the same reference, each timepiece differs in unique ways. The 1st series is the only one to feature Square chronograph buttons, alongside applied Arabic numerals and tachometer scale. While all the rest feature round chronograph buttons. The 2nd series feature either applied baton or applied Arabic numerals and tachometer scale. Outer seconds divisions and sapphire crystals are also featured in the 3rd and 4th series respectively.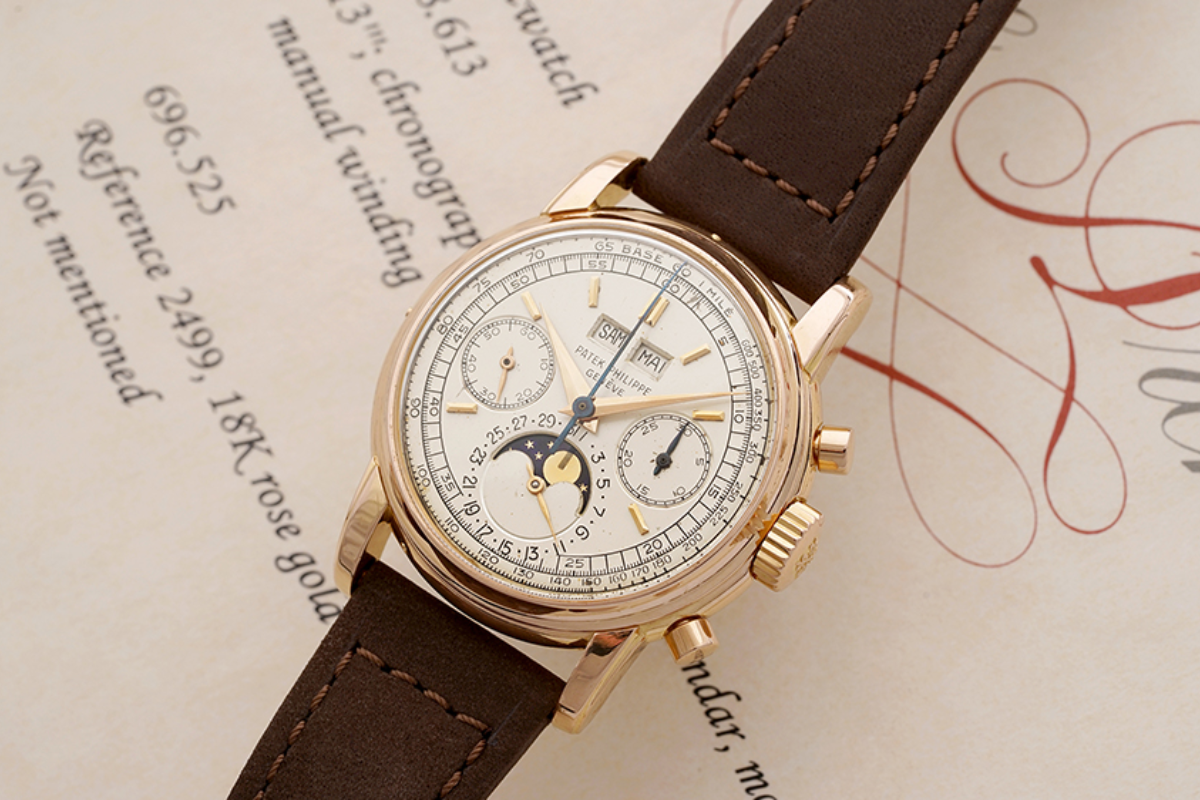 In a statement, Aurel Bacs, Phillips' senior consultant and Alex Ghotbi, head of watches, Continental Europe & Middle East, jointly said, "We are thrilled and honoured to offer for the first time in close to two decades all four series of the reference 2499 in one sale, making our Spring 2021 sale a once in a generation event.
"The Patek Philippe reference 2499, in any dial or case combination, is considered one of, if not the most iconic and desirable trophy watches to crown any collection. It was made for close to 35 years, and only 349 examples are known – a production of less than one piece a month.
"It, therefore, hails as one of the rarest collectible items in the world, on the same level as a Jackson Pollock painting or a vintage Ferrari sports car. There are collectible wristwatches, then there are watches woven from the fabric of dreams, and the reference 2499 is of the latter. It is an endgame."
You'll Also Like:
Rado's Captain Cook High-Tech Ceramic Embraces a New Age of Exploration
Steve McQueen's Heuer Monaco from Le Mans Sells for $2.2 Million
The Richard Mille RM 69 is an Erotic Tourbillon That Talks Dirty