2016 Christmas Gift Guide – The Corporate
One of the key factors to conducting successful business is looking good. Wearing the right suit at the right time could land you a lucrative contract or that promotion you've been chasing. Using the right equipment may improve productivity tenfold. Once thing is certain, our 2016 Christmas Gift Guide for "The Corporate" will have you looking good and when you look good, you feel good. Now it's time for you to sample our wares.
Trust us. You won't regret it.
More Christmas Gift Guides
The Tech Head
The Outdoorsman
The Homemaker
EXPLORE ALL CHRISTMAS GIFT GUIDES

Julius Marlow Heron Shoes
Shoes are literally the foundation that your outfit is built upon so why not start with Heron's on-trend toe-cap lace-ups that will guarantee you are dressed for success. Made from hand polished vegetable tanned leather, the shoes are embossed at the waist, and the full leather outsole is treated with a non-slip rubber for extra grip. Lined with burgundy leather and available in three distinct colours, buying from Heron is the fashion forward choice.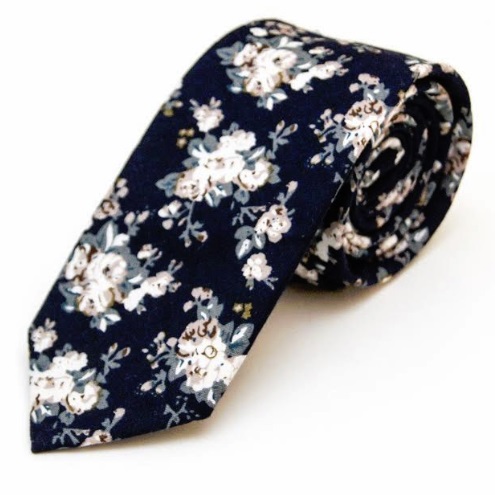 Erlendr Tie by Melbourne Dapper
Since 2014, Man of Many has grown to be a dominant force in the Australian men's lifestyle scene, offering premium accessories of the highest quality for the fashionable, the suave and in this case, the brave. We believe high-end fashion should not come at a high-end price. Our designs and products are creative and unique, and so is the man wearing them. We style the man who faces adversity. We style the man that encapsulates what Melbourne is all about, being different and embracing it. Fortune favours the brave and nothing says brave quite like the Erlendr Tie from Melbourne Dapper. Made from 100% cotton, the Erlendr tie is both creative and unique. Accessorise with MD and you will be noticed for your distinct sartorial flair and big cajones!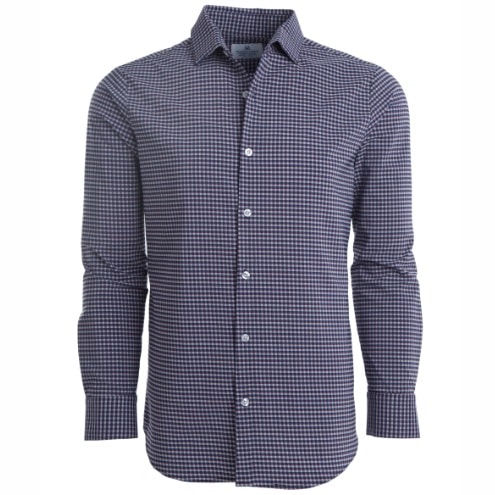 Mizzen+Main Washington Leeward Shirt
Part of Mizzen+Main's Leeward Collection, the Washington is perfect for the man going for a traditional and structured look. The red stripe on blue check is a classic design that evokes a sense of smart casual which is the perfect style for those end of year celebrations. Crafted from lighter weight fabric, polyester and spandex, the Washington dress shirt is lightweight and stretchy with quick dry properties. Wear it till your heart's content, and the dress shirt maintains its four-way stretch and wrinkle resistance, plus its machine washable so dry cleaning will become a thing of the past. Made in the USA, Mizzen+Main will ship the Washington to you free of charge. Better get in quick if you want one to arrive before December 25.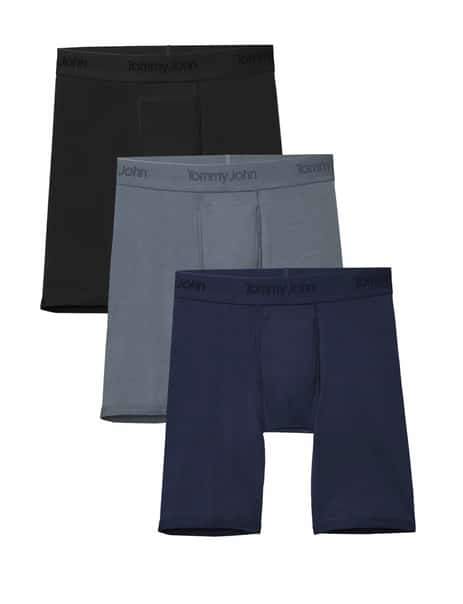 Tommy John Second Skin Boxer Brief
Wedgie is a term you probably haven't used since the 5th grade, but all it takes is one pair of lousy underwear to be reminded of just how uncomfortable they can be. Tommy John, the maker of the most comfortable underwear known to man, rectify this by providing underwear that's the best fit and functionality, so there's no chance of them riding up. TJ's Second Skin Boxer Briefs are made from a silky soft fabric that feels buttery to the touch.
Equipped with a contour pouch, your 'boys' will be comfortably nestled at all times. Tommy John makes a big deal out of the fact that no adjustment is needed. The horizontal Quick Draw fly may go against the norm, but it guarantees nothing will be left hanging out. All this and more is why Tommy John says "it's the best pair you'll ever wear, or it's free."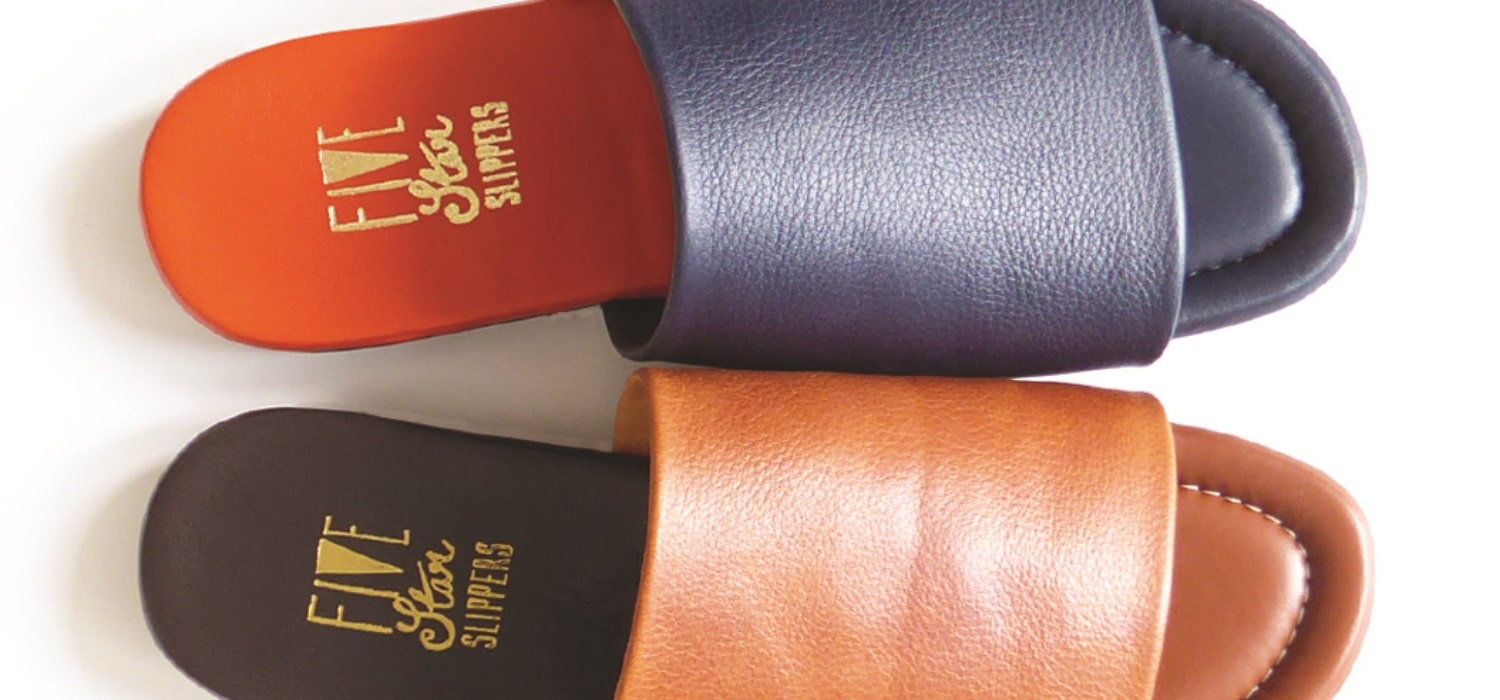 Minnie Cooper Five Star Men's Slide Slippers
Minnie Cooper's Five Star Slippers are perfect for getting around the house this festive season and maybe even a short trip to the shops, depends on how 'relaxed' you are at Christmas. Made in New Zealand from butter soft leathers, dual layered memory foam and a sole suitable for both indoors and outdoors, these summer slippers will have you embracing our neighbours across the pond and maybe even forgetting long-running rivalries this cricket season. Free shipping worldwide will lighten the blow of the credit card statement come January, plus someone from Minnie Cooper will personally contact you to confirm your details before mailing the slippers. Like the look of them? Well, once you've slipped on a pair of Five Star Slippers, you will transcend time and space. (Time and space transcendence not guaranteed).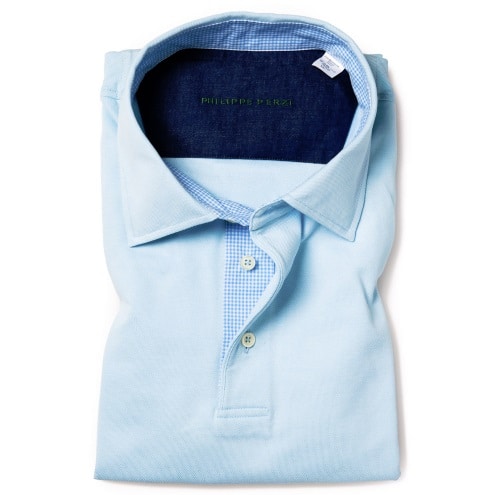 Philippe Perzi East Hampton Polo
Bring the smart, casual respite of a New Yorker looking to escape the city to a BBQ or round of golf this summer. This baby blue polo is made from 100% Piqué cotton with a stroke of gingham contrasting fabric inside the collar for added definition. Made in Portugal, this classic fit polo features short sleeves for showing off that tan you've been working on. It's cool, its classic, it's classy. Get on it!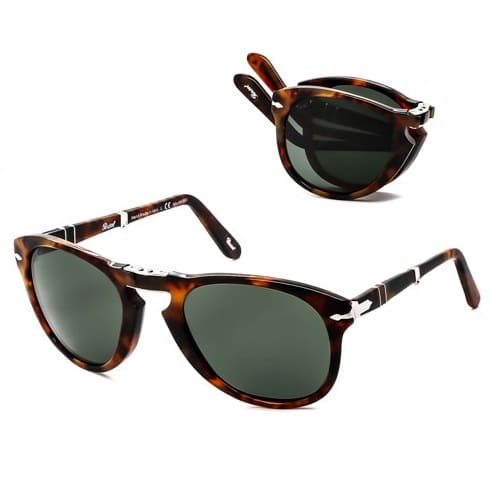 Persol PO0714 Folding sunglasses
Persol has championed the classic Havana colours as the perfect choice for its oval frames and metal detailing. Together the elements create an elegant and sophisticated pair of sunglasses. Style doesn't mean sacrificing safety, however, as the polarised lenses offer 100% UV protection against the harsh Australia sun. As if you needed more, they conveniently fold down to fit comfortably into your pocket.
At Vision Direct you can purchase luxury designer eyewear such as Persol's selections conveniently, risk-free and with excellent service. As an Authorised Dealer, all eyewear is 100% authentic, supported by a 24-month warranty against all manufacturers' defects without exception. The revolutionary 3D Virtual Try On System enables you to sample each pair of sunglasses and traditional eyeglasses from the comfort of your home. We guarantee Vision Direct is about to become your favourite online store for everything eyewear related.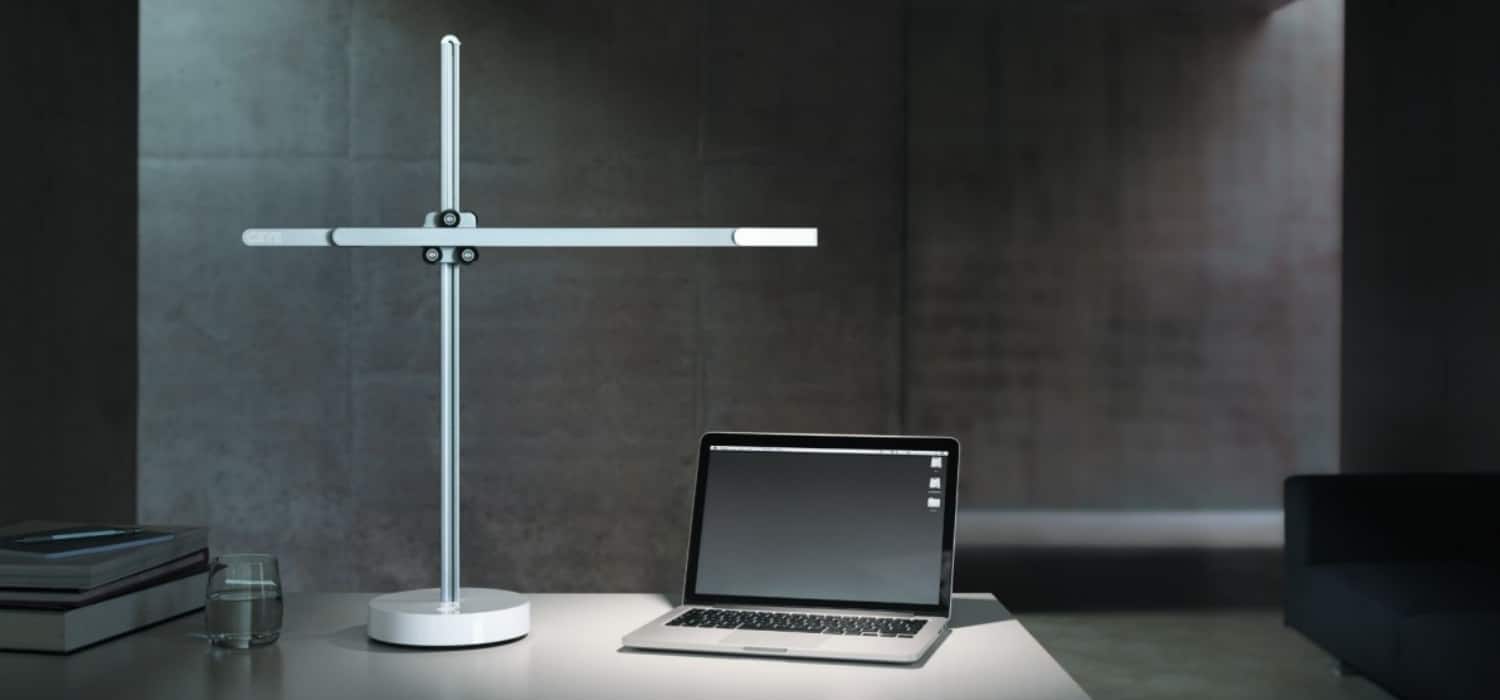 Jake Dyson CSYS Desk Lamp
With summer temperatures frequently pushing 40 degrees, the last thing you need is a desk lamp adding to the immense heat. Dyson has invented a LED light with an efficient cooling system that stays bright for up to 144,000 hours. The precision dimming function allows you to alter the brightness to perfectly suit any environment making eye strain and headaches a thing of the past. With a 3 Axis motion, the lamp simply glides into place. If you have to work this holiday season, Dyson has you covered.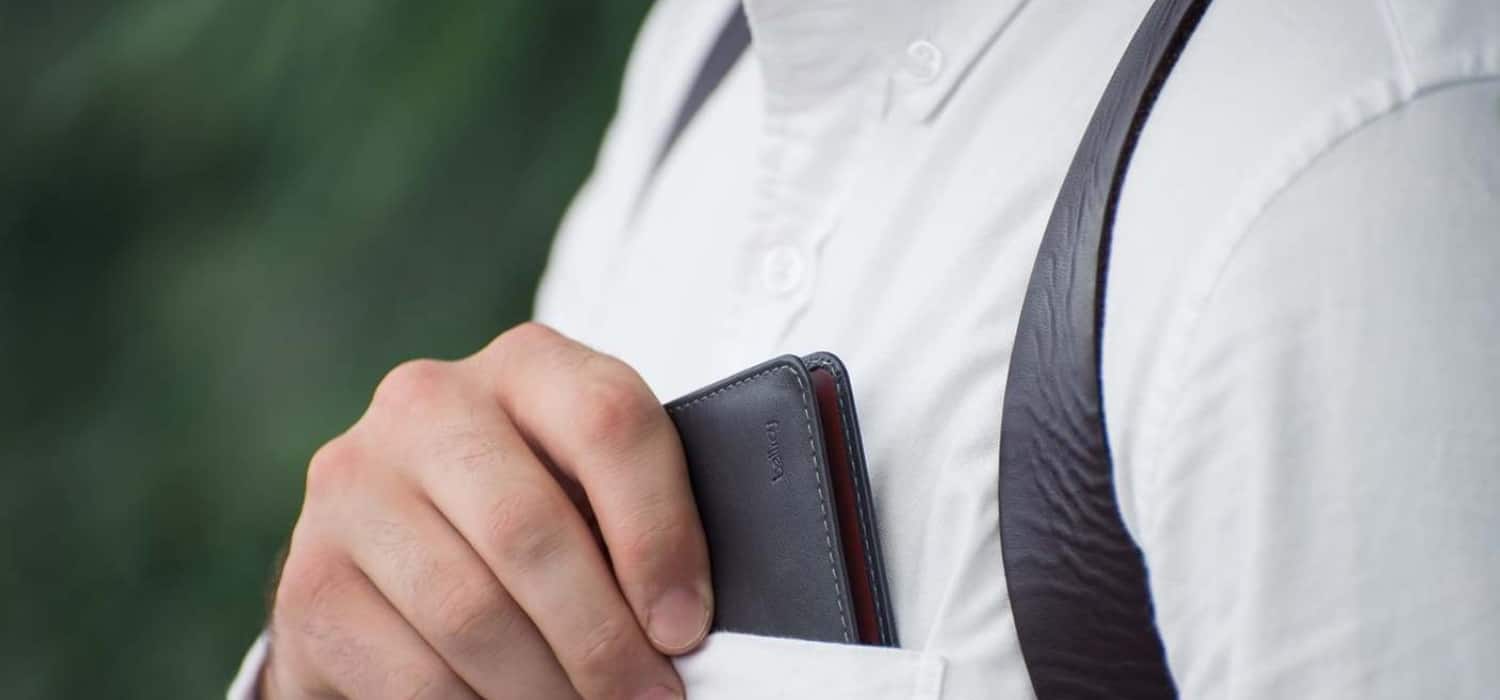 Bellroy High Line Wallet
Bellroy, always a maker of great wallets, has reduced two of their most popular offerings to appeal to the minimalists in the market. If you're familar with the brand, The High Line is a purer version of the Note Sleeve, and the Low Down is a pared back design of the Hide & Seek. Each is designed with different currencies in mind, clearly informing their shapes. The High Line is ideal for taller currencies, such as the Pound or the Euro, while the Low Down is designed with with bills like the USD or Australian dollar in mind.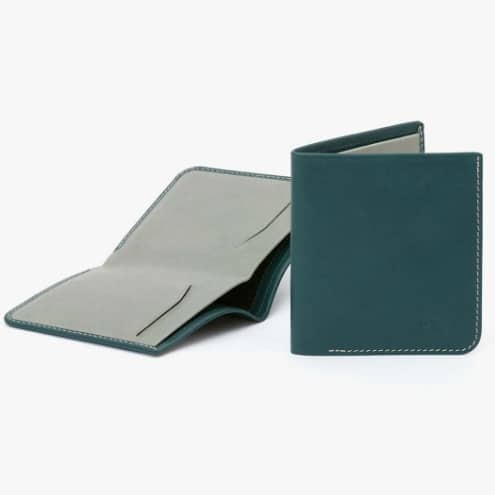 The High Line is Bellroy's slimmest wallet for unfolded bills. Made from just two pieces of leather which taper in around your cards, the wallets are designed to remain smooth, lump free and stylish no matter how much cash you're carrying with you. Both wallets fit cash bills and can carry up to ten cards. Made from full-grain vegetable tanned leather, Belroy is confident as always in their quality, supplying you with a 3 year warranty. Given the excellent construction of these wallets, they should have as much confidence as they want.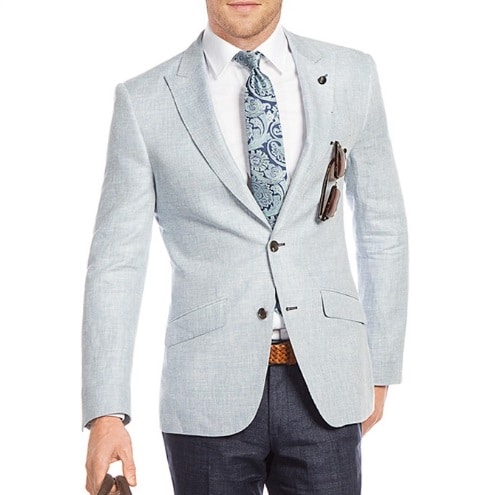 The Heritage Shirt
The Heritage pin-striped shirt adds colour and distinction to any wardrobe. Fashioned on a classic 'Jermyn Street' design, the shirt comes in a tailored fit. It's slightly longer in the body with a semi cut-away collar suitable for larger tie knots. Best of all, The Heritage is made from two-fold, super fine poplin with an easy care finish, so there's no need to iron. 8 lock stitched buttons down the front of the shirt mean there's no gaping and the buttons are less likely to pop off after all that Christmas turkey and ham.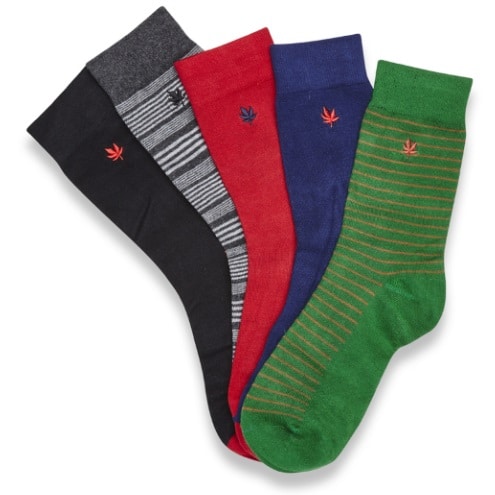 Bamboo Socks
Yes, bamboo has applications outside of feeding pandas. It's also a beautiful fabric for socks. The advantage of Green Thread's bamboo socks is they are breathable, eliminating odours by drawing moisture away from the feet, perfect for long days in the office, especially through the summer. A box of 5 pairs comes in a variety of colours, with no rubbing seams even across the toes, these cashmere-soft bamboo babies are worthy of the toughest feet.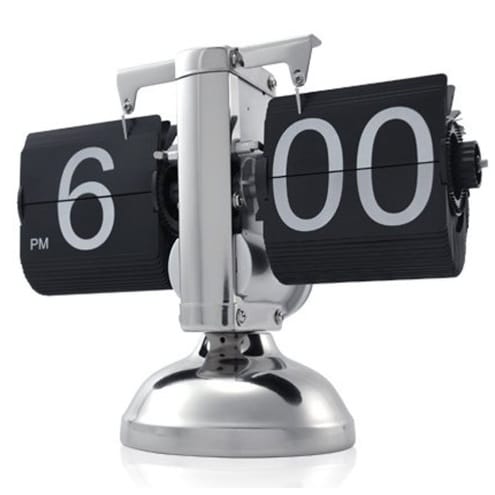 Retro Flip Down Clock
When a problem comes along, you must flip it! This old-school flip down clock makes it super easy to countdown the minutes until home time. Hours, minutes, AM, PM, what more could you want? (It's a rhetorical question). With a steel frame, the clock is extremely durable. It operates on a single D size battery.
Satechi Premium 4 Port Aluminum USB Hub
Apple fans rejoice! Here's another accessory for you. This premium 4-port aluminium USB hub adds four additional ports to your Mac. It's plug-and-play, so just plug and play! The sleek design is ideal for matching the aesthetics of any MacBook or iMac, and its modest size means it doesn't take up precious desktop space and is incredibly easy to transport. The 24cm shielded cable makes it safe and efficient for data transfer. Why wait for Christmas?
Moss Terrarium
Unleash your green thumb with your very own miniature moss garden. This terrarium kit includes a recycled wine bottle, a variety of mosses and bamboo chopstick tools. All you need to do is rehydrate the moss and insert it into the bottle, then personalise till your heart's content. The DIY moss is an attractive, easy-care addition to any work desk. You could gift the kit to someone special or simply keep it for yourself.
More Christmas Gift Guides