13 Best Thrift Stores and Op Shops in Sydney
Take a trip down retro lane with this list of the 13 best thrift stores and op shops Sydney has to offer.  The unique styles and great prices of the best thrift stores in Sydney easily make it the best shopping in Sydney, whatever you're in need of (or even if you need nothing at all).
Reviving the retro styles of eras past never gets old (pun intended) and straying away from the mass-produced items in clothing chains is always a plus. While we obviously love new menswear collections, the best op shops Sydney has to offer allow you to find affordable one-off pieces that express your individuality. At the same time you can help the environment by reusing preloved fashion and often contribute to great causes that assist the community.
Here are the best vintage stores Sydney has to offer just waiting for you to immerse yourself in their eccentric depth.
You'll also like:
12 Best Watch Stores in Sydney
15 Best Designer Furniture Stores in Sydney
12 Best Sneaker Stores in Sydney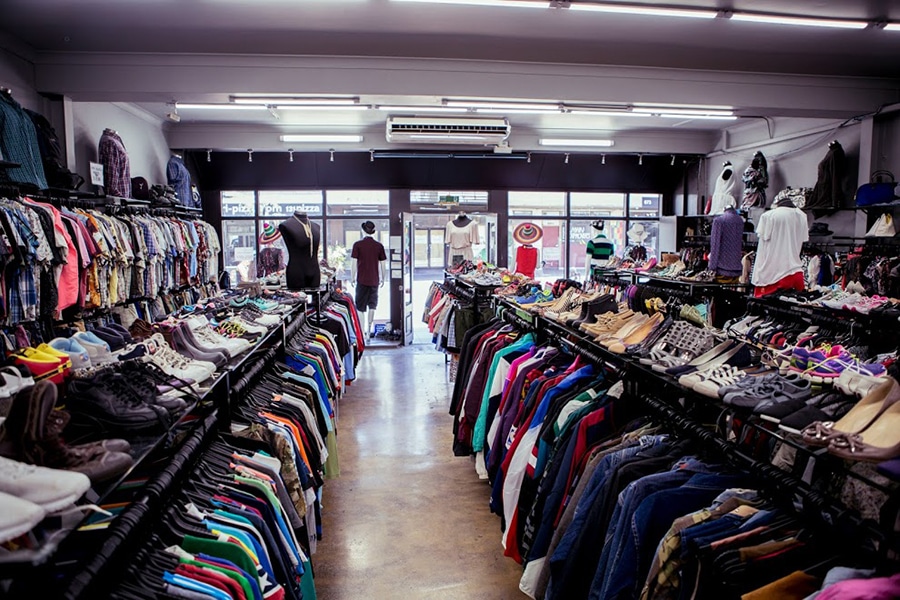 1. U-Turn Recycled Fashion 
Enjoy a pleasure-filled rummage through the expansive choice of preloved clothing and accessories at Uturn. Shop online or visit one of their six vintage shops in Sydney to nab yourself the most fashionable retro finds. U-Turn is one of the best op shops Sydney has to offer.
Bondi Beach, Surry Hills, Newtown, Rozelle and Marrickville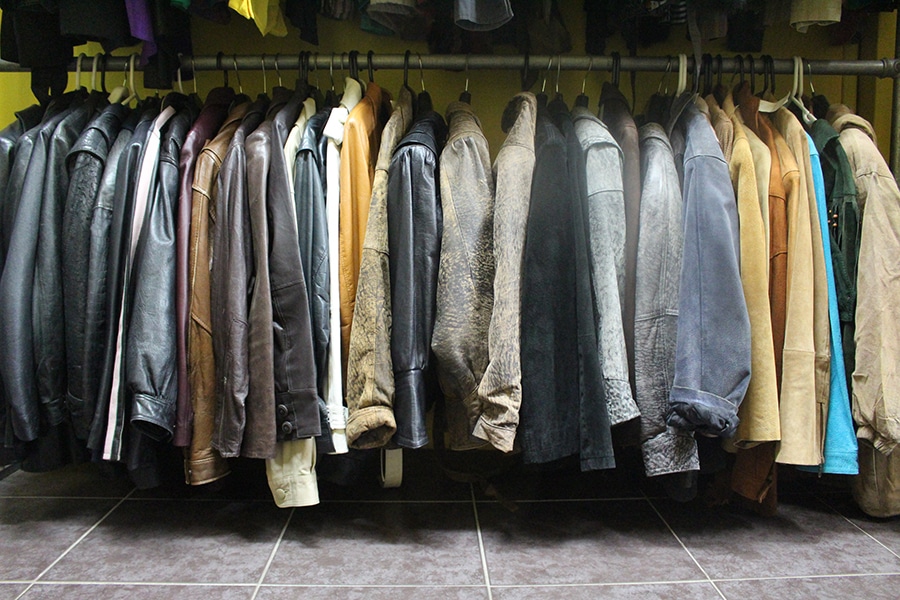 2. C's Flashback 
Ever gone through some of your grandparents' old clothes and been shocked by the realisation that your grandpa used to have style and you would happily wear his clothes now? Well imagine pooling hundreds of these wardrobes together filled with the most outrageous vintage styles of yesteryear and the result is the retro boutique, C's Flashback.
314 Crown Street, Surry Hills NSW 2010 – ph: (02) 9331 7833
314 Oxford Street, Paddington NSW 2021
3. The Vintage Clothing Shop 
As one of the oldest and most established vintage stores in Sydney, you can't go past The Vintage Clothing Shop for their highest quality clothing and costume jewellery. The thrift store was established in 1974 and features exquisite items poring history and style from the 1880s to the 1980s. They are often featured in style magazines such as Harper's Bazarre and Vogue, so be sure to snitch some pearls before the models get to them. The Vintage Clothing Shop is one of the best op shops Sydney has to offer.
Shop 7, James Arcade, 80 Castlereagh Street, Sydney NSW 2000 – ph: (02) 9238 0090
4. Reuze Vintage 
Share your passion for fashion with the friendly staff at one of the best vintage stores in Sydney, Reuze Vintage. They have a rare range of vintage clothes, collectibles, homewares and antiques that will fill your home or your person with just the right amount of retro chic.
294 Oxford Street, Paddington NSW 2021 – ph: (02) 0407 085 029
5. Cream On Crown
Add some colour and pizazz to your wardrobe by rummaging through the many treasures at Cream on Crown. Express your own personality with stylish, one-off pieces and instantly fall into love at first wear. Find this Sydney vintage store in the heart of Darlinghurst.
316-318 Crown Street, Darlinghurst NSW 2010 – ph: (02) 9331 5228
6. Cream on King 
Same vintage shop in Sydney but with an added squeeze of Newtown zest, Cream on King is another treasure trove of stand-out styles and unique patterns. Be sure to set aside enough time to sift through the many outfits and sneakers and find your dream garments.
317 King Street, Newtown NSW 2042 – ph: (02) 9565 2955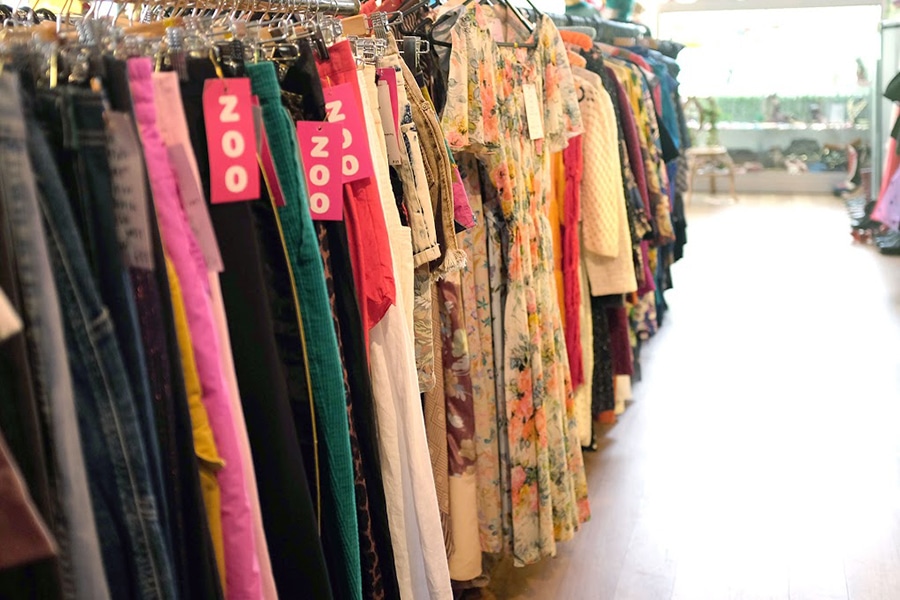 7. Zoo Vintage Emporium
Emporium is definitely an apt name for this two story supplier of hand picked designer and collectible vintage styles. Zoo Emporium Vintage has a whole floor dedicated to sale items and another featuring 70s and 80s funky retro fashion, easily making it one of the most affordable, diverse and straight up best thrift stores in Sydney.
180 Campbell Street, Surry Hills NSW 2010 – ph: (02) 9380 5990
8. Vintage Fashion Emporium 
If department stores don't quite sate your eclectic fashion taste, the huge range of men and women's vintage clothing and collectibles at the Sydney op shop, Vintage Fashion Emporium, might better suit your palate. Step back into the vibrant 1900's – 1990s with a vintage hat from the 20s, a pair of chic shoes from the 50s or a retro tie from the 80s.
531 South Dowling Street, Surry Hills NSW 2010 – ph: (02) 9380 5990
9. The Collective Ensemble 
Mine through the comprehensive collection of 80s sportswear, vintage workwear, college jackets and party shirts galore at The Collective Ensemble. The clothing and footwear is affordable and full of gold that you won't find anywhere else. Dig out some fabulous preloved fashion and revamp your wardrobe with one of the top vintage shops in Sydney.
500 King Street, Newtown NSW 2042
10. Wayside Op Shop 
The Wayside Chapel is committed to ensuring that all members of the Eastern suburbs community have access to essential health, welfare, social and recreational services. For some eclectic and ethical shopping (aka the best shopping in Sydney), Wayside Op Shops in Kings Cross and Bondi bring you a huge range of bargain buys. You will find plenty of affordable designer labels and quirky handmade items, while also putting money straight back into their programs to help marginalised members of the community.
29 Hughes Street, Potts Point NSW 2011 – ph: (02) 9581 9127
40-42 Warners Avenue, North Bondi NSW 2026 – 0415 692 702
11. The RESTORE
The RESTORE in Seven hills is one of the more multidisciplinary op shops in Sydney – also encompassing a cafe, food relief and counselling provider. Outside of Sydney's usual vintage digs, they strive to be the best thrift store in Western Sydney. The RESTORE only shelves the finest quality second hand clothes and goods, with great brands and great prices.
154 Best Road, Seven Hills NSW 2147 – ph: (02) 9621 7334
12. Vinnies Glebe 
St Vincent de Paul stores are renowned for stocking a wealth of vintage and retro gems. With a little time spent looking you can find some cheap and stylish numbers in any of these 50+ vintage shops in Sydney. But Vinnies Glebe easily lends itself to some of the best shopping in Sydney. The small shop is jam-packed full of voguish clothing, shoes, accessories and homewares. Knowing that the profits from the sale go directly towards providing resources and support to those in need, you can put your retail therapy to good use.
223 Glebe Point Road, Glebe NSW 2037 – ph: (02) 9660 6685
13. Potts Point Vintage
For the most unique and exciting vintage styles in Sydney, you can't go past Arnold Kieldgaard's menagerie of vintage goods, Potts Points Vintage. The Sydney thrift store has you covered for all your vintage furs, menswear specialties such as watches, English fine china or basically anything from the 1930s. Think Gaultier jackets, a venetian decanter set and trilby hats by Stetson – and everything in between.
2/8a Hughes Street, Potts Point NSW 2011 – ph: 0402 884 349
You'll also like:
10 Best Cliff Jumping Spots in Sydney
15 Best Golf Courses Sydney Has to Offer
12 Best Japanese Restaurants in Sydney