2019 Christmas Gift Guides – Under $100
It's easy to find great products for under $50 these days, and that means it's just as easy to save some money when buying gifts for the holiday season. Here to make that easy thing even easier is our Christmas gift guide, which comes overstocked with choice gadgets, gear, apparel, services, and accessories. From streaming platform subscriptions to customisable smart candles to indestructible camping mugs, it's all high in quality and (relatively) low in price. Let's get into it!
View all of Man of Many's 2019 Christmas Gift Guides here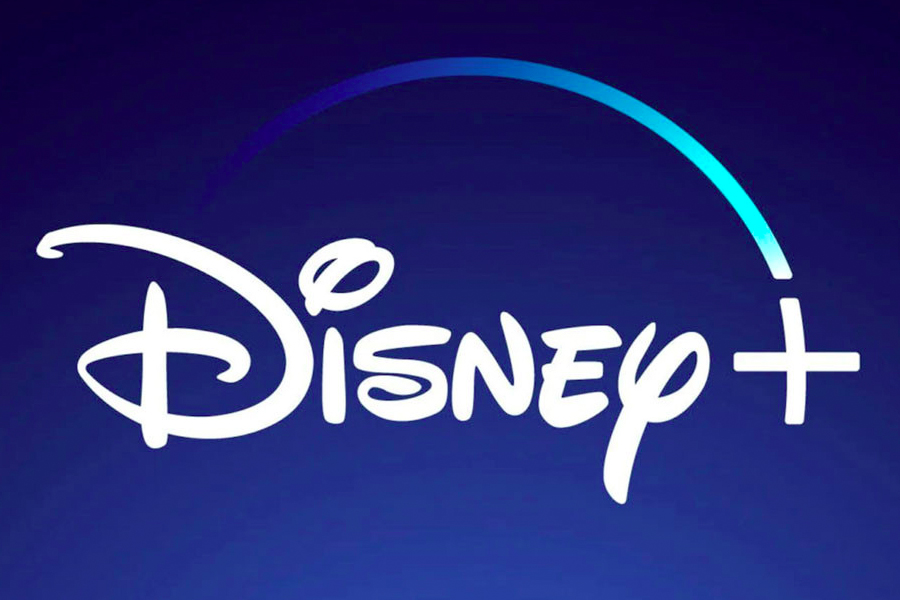 Disney+
Disney's streaming platform is finally here and it's as epic as it is affordable. For as little as $7 per month, you gain access to a bottomless pit of premium entertainment, including Star Wars sagas, Marvel blockbusters, Pixar classics, Disney's own animated hits, and iconic TV shows like "The Simpson." There are no tiers and no up-charges, meaning everything is as great as it looks from the get-go. Sign up a friend or loved one and cover their first few months and you'll be getting them a gift that keeps on giving. – AU$7 per month
Buy it here (AUS) Buy it here (US)

Tozai Tee – Navy Blue, Long Sleeve
Inspired by the Tozai subway line in Tokyo which connects the eastern side of the city to the West, the Tozai Tee represents the meeting of eastern and western culture in the form of Australian and Japanese surf style. Whether you wear it to the pub or down at the beach, the 100% carded cotton in this long sleeve tee will leave you feeling fresh. – AU$49
Buy it here (AUS) Buy it here (US)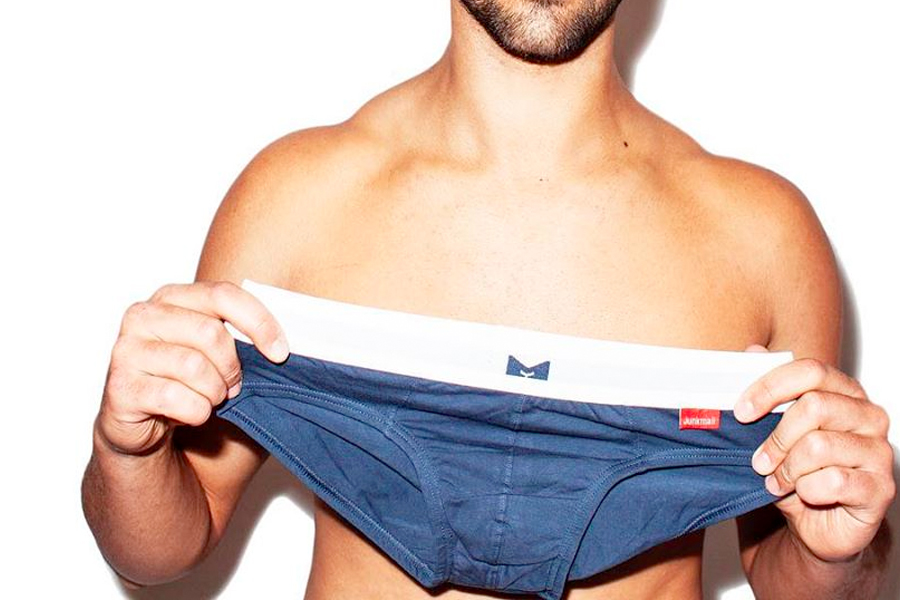 Junkmail Undies
Unable to find a proper pair of undies, some ambitious Aussies went ahead and created the proper pair themselves. The result is Junkmail Undies, which combine super-soft cotton with the perfect touch of elastane. Rigorously tested and ridiculously comfortable, they're ready for each and every possible situation you could throw their way. Make a one-time purchase or sign up for the brand's subscription service to earn discounts.

Buy it here (AUS) Buy it here (US)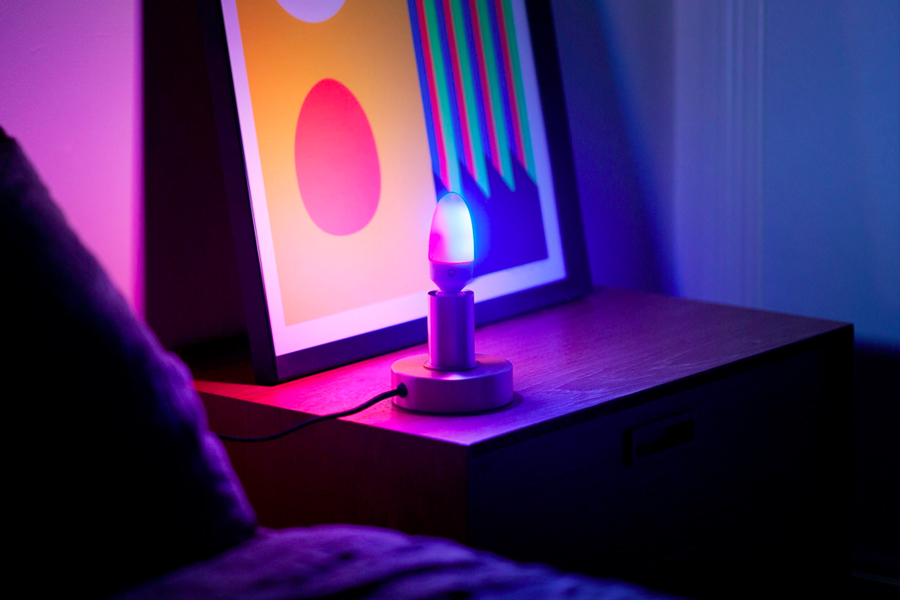 LIFEX Candle Color
As the world's first smart light to employ polychrome technology, Candle Color delivers an endless amount of possible colour combinations and substantial range of white light. Loaded with custom effects and features, it's compatible with Alexa and Google Assistant, amongst other smart assistant platforms. Convenient, energy efficient, and secure, it cultivates instant ambience and makes for the perfect gift.
Buy it here (AUS) Buy it here (US)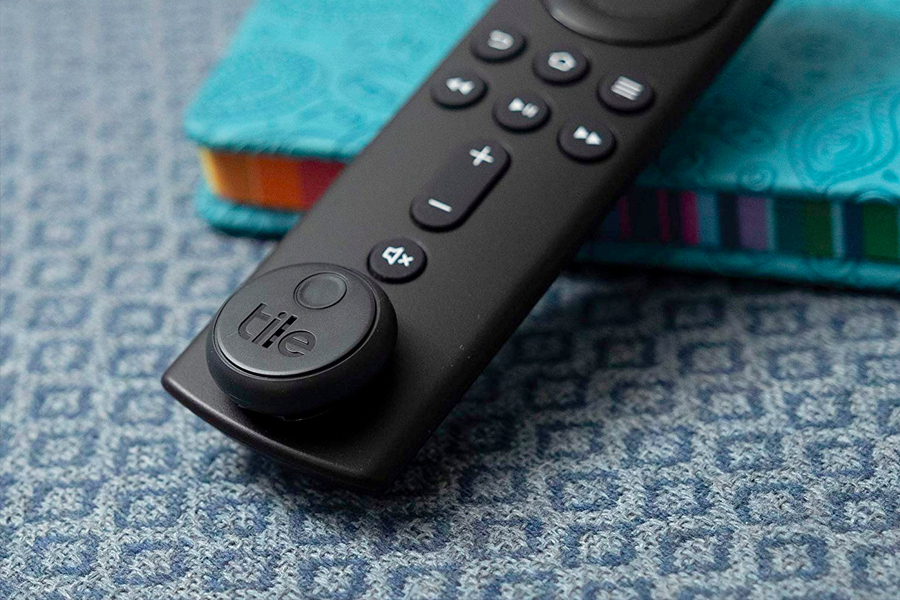 Tile Sticker
Tile's innovative tracking technology is now available in a convenient sticker form. Resistant to spills, splashes, and dunks, the uber-compact tracker offers a Bluetooth range of 45 metres and 3-year battery life. Apply the Tile Sticker to your most essential products and give each one a ring by way of your smartphone. Ditch the pens, keychains, magnets, and notepads and stuff this into someone's stocking instead. – AU$55
Buy it here (AUS) Buy it here (US)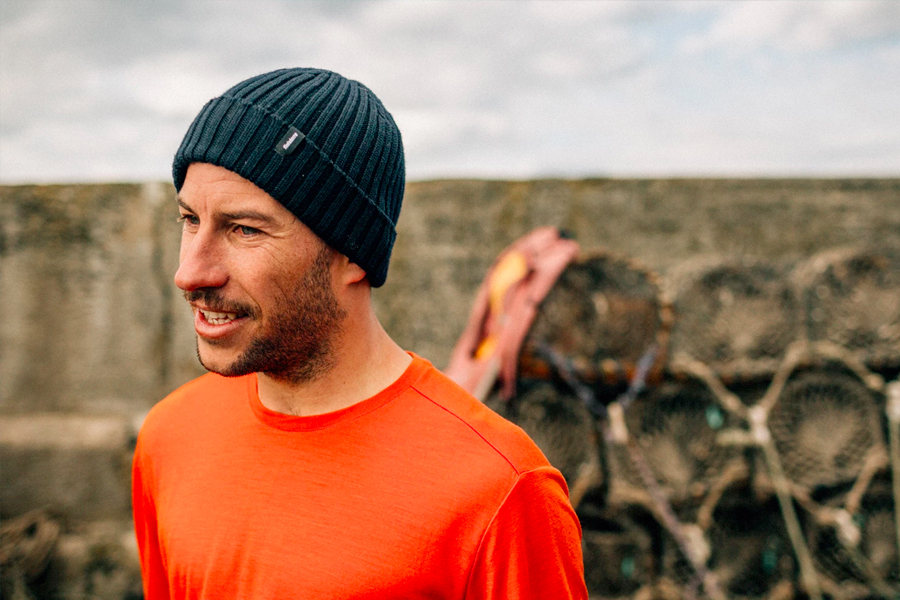 Finisterre Fisherman Beanie
Made from some of Australia's finest Merino wool, this classic beanie imparts with all sorts of warm and quality vibes. It comes to us from Finisterre, an ethical brand that takes direct inspiration from British surfers and a love of the sea. Featuring a fisherman's rib knit and turned up brim, it's available in a modest assortment of handsome colours.
Buy it here (AUS) Buy it here (US)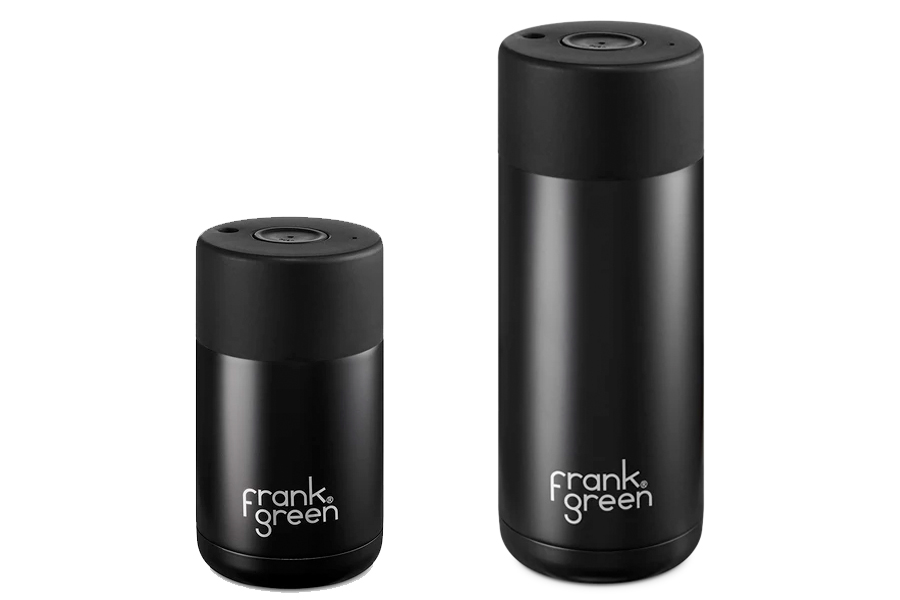 Frank Green Keep Cup
True to its name, the Keep Cup from Frank Green is a keeper indeed. Crafted from premium materials and touting a signature aesthetic, each reusable thermos might very well be the last one you ever need to buy. Choose from amongst a select handful of models, colours, and sizes, and don't forget to get it monogrammed for your friend or loved one this Christmas. – AU$40
Buy it here (AUS) Buy it here (US)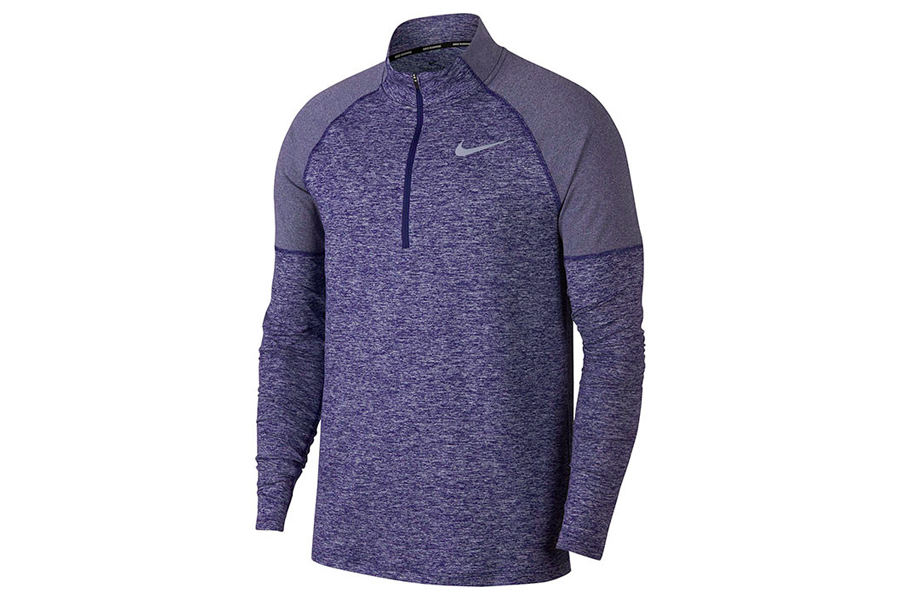 Nike Element Top Half Zip 2.0
Thanks to innovative dry fabric, stretchy ribbed panels, and a mesh back panel, this running top from Nike delivers impeccable mobility, comfort, and breathability. It will keep you warm during those cold morning jogs and cool you down when things start to heat up. The fitness freak in your life will simply love this optimal and modern apparel.
Buy it here (AUS) Buy it here (US)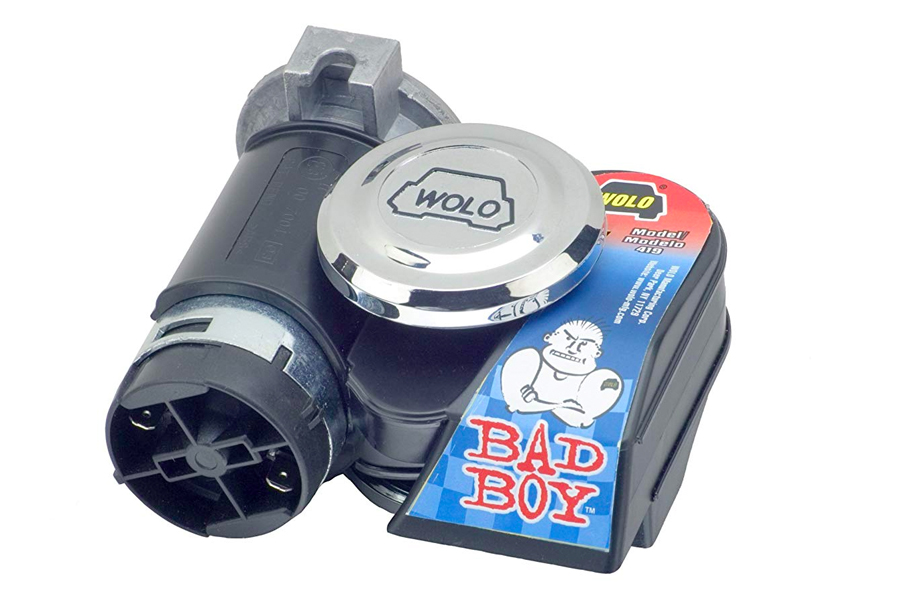 Wolo Bad Boy Air Horn
Designed to fit any 12-volt vehicle, the Bad Boy Air Horn features a patented one-piece design and requires no hoses. Representing the latest evolution in air horn technology, it delivers twice the power and sound than your traditional factory-made counterpart. Get it for your favourite bad boy so that you might single-handedly increase annoyance levels in your community. – AU$132
Buy it here (AUS) Buy it here (US)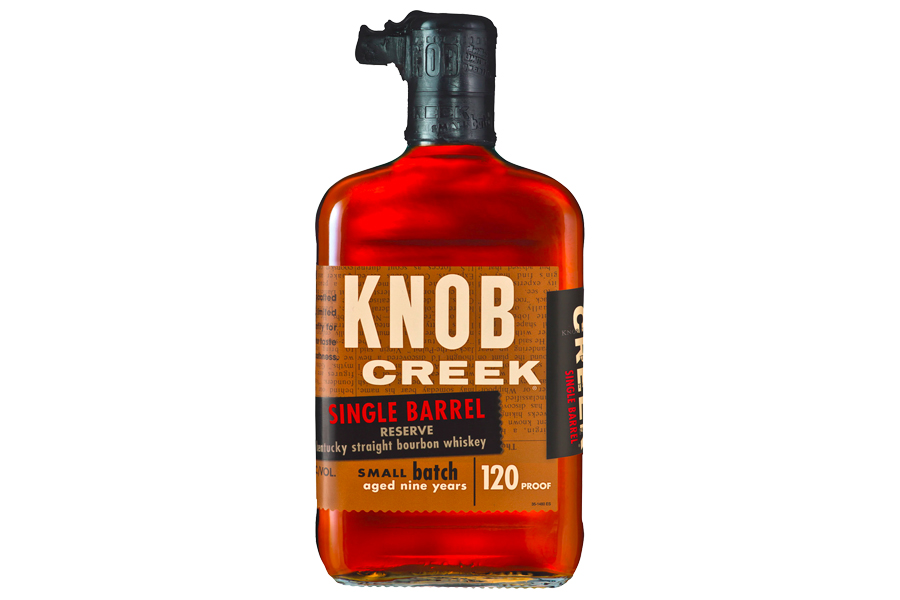 Knob Creek Single Barrel Reserve
Aged for 9 years and individually bottled at 120 proof, Knob Creek Single Barrel Reserve goes big on quality and character alike. And when we say "big," we mean freaking huge. A sweet and spicy nose gives way to a dense, balanced body of maple, vanilla, and toasted oak. Seasoned bourbon drinkers can drink it straight, but everyone else might need to add water or ice cubes. No matter how you take it, expect deep and serious flavour from every sip. – AU$100
Buy it here (AUS) Buy it here (US)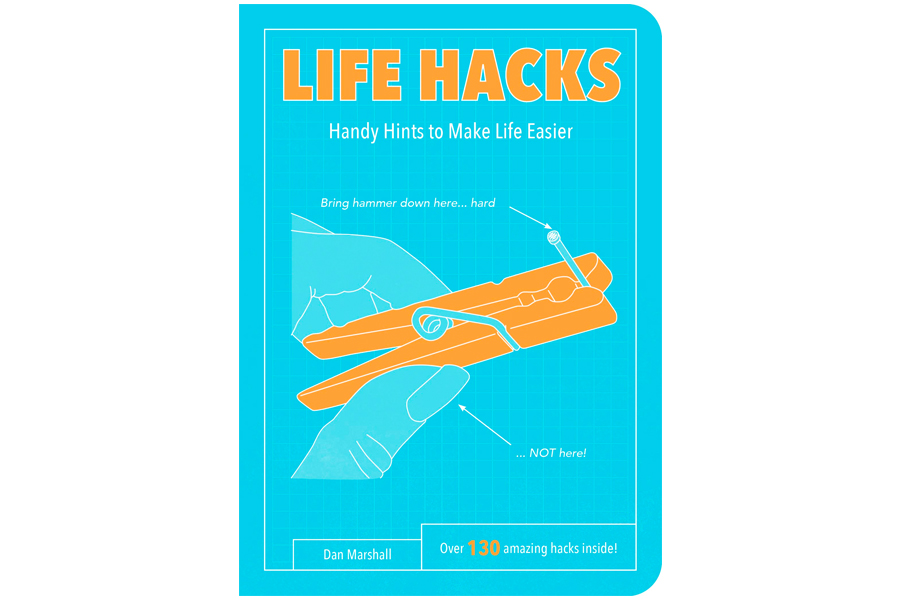 Life Hacks: Handy Tips to Make Life Easier
Your first life hack is to buy this book as a Christmas gift, saving yourself plenty of time and effort. Before wrapping it up and handing it off to a friend or loved one, you might first want to peruse its helpful pages. On each one, you'll find a creative solution to an everyday dilemma. The book is fully illustrated and loaded with choice pointers, covering house maintenance and cooking and anything in between. – AU$18
Buy it here (AUS) Buy it here (US)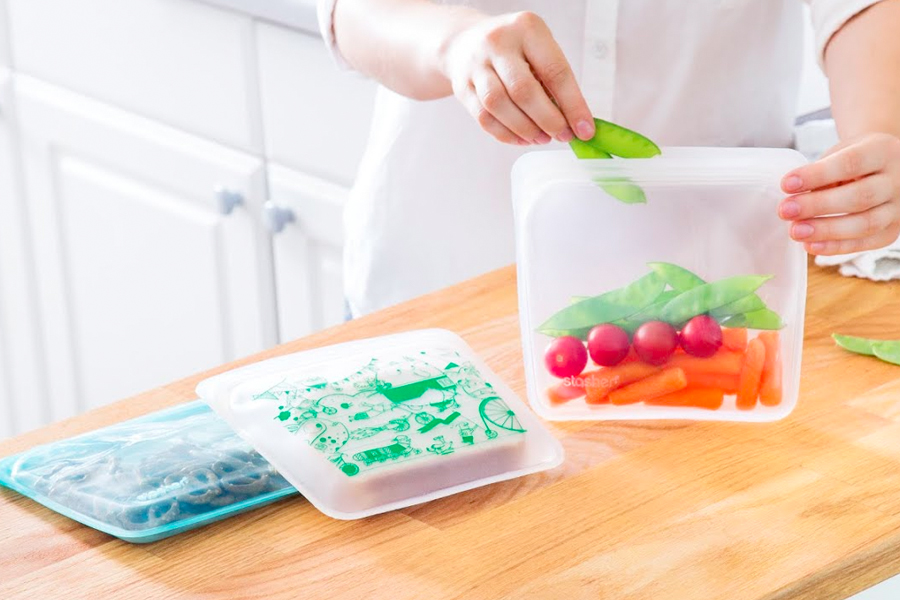 Stasher Bags
Striking the perfect balance between sustainability and practicality, Stasher Bags are the world's first full functional, self-sealing, non-plastic storage bags. Made from 100% pure non-toxic platinum silicone, they contain no BPA, no PVC, and no latex. Dishwasher, microwave, and freezer safe, they bring everyday food storage into the future with considerable precision. Get your friends or loved ones in on the action this holiday season. – AU$20
Buy it here (AUS) Buy it here (US)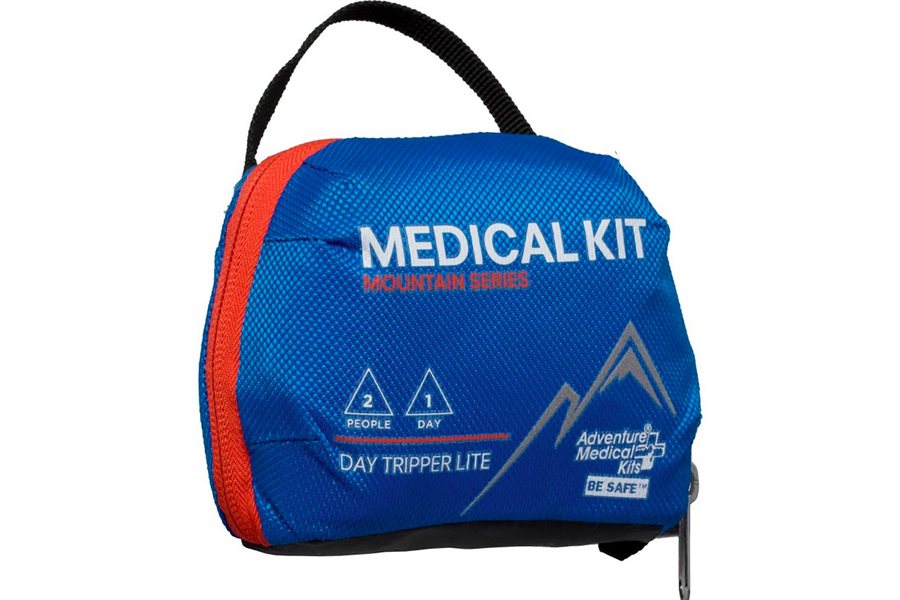 Adventure Medical Kits Mountain Hiker Med Kit
Your next hiking adventure isn't complete without this affordable med kit, which comes filled to the brim with first aid supplies. Easy-to-carry, compact, and organised, it keeps everything within close reach as you traverse the nearest trails. The brand offers multiple kits, so feel free to upgrade or downgrade depending on your mission. Don't head into the wilderness without one and make sure your best mate has one too, should he embark on a hiking trip without you.
Buy it here (AUS) Buy it here (US)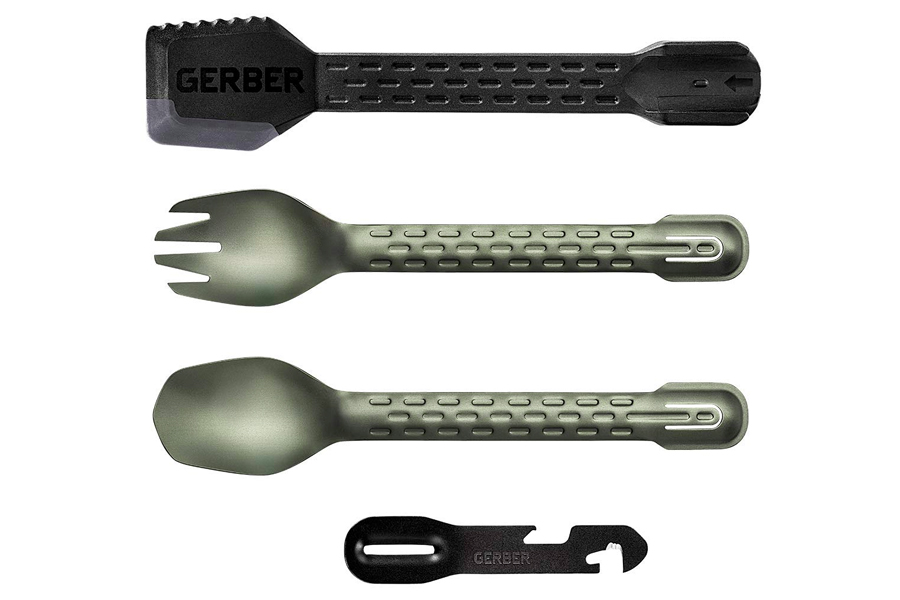 Gerber Compleat
Speaking of wilderness essentials, meet Gerber's ComplEAT cooking tools and utensils. Included in the set are the following four items: spoon, fork, dual-sided spatula, and 4-function multi-tool. The multi-tool features a package opener, can opener, bottle opener, and veggie peeler. All four components nest together for easy storage and even snap together to create a working tong. Made of high-temperature nylon with a silicone overmold, the entire set weighs less than 2.5 ounces. – AU$38
Buy it here (AUS) Buy it here (US)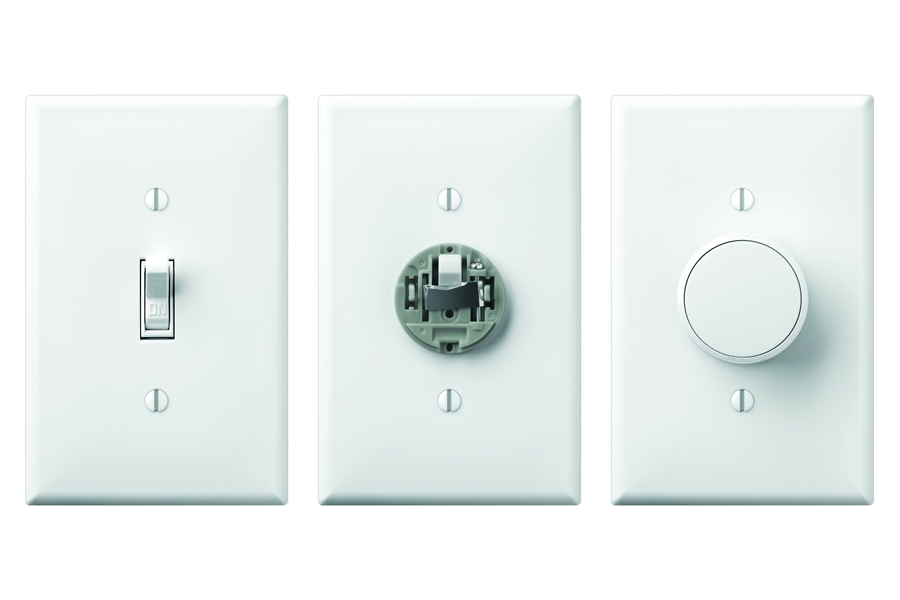 Lutron Aurora Smart Dimmer
Turn your ordinary light switch into a smart dimmer by way of this clever product. Compatible with the Hue smart bulb, it locks an existing toggle switch in the "on" or "up" position, meaning nobody can turn it off. Installation takes mere minutes and all you need a screwdriver to make it happen. Voila! Your domestic light situation just got a whole lot smarter.
Buy it here (AUS) Buy it here (US)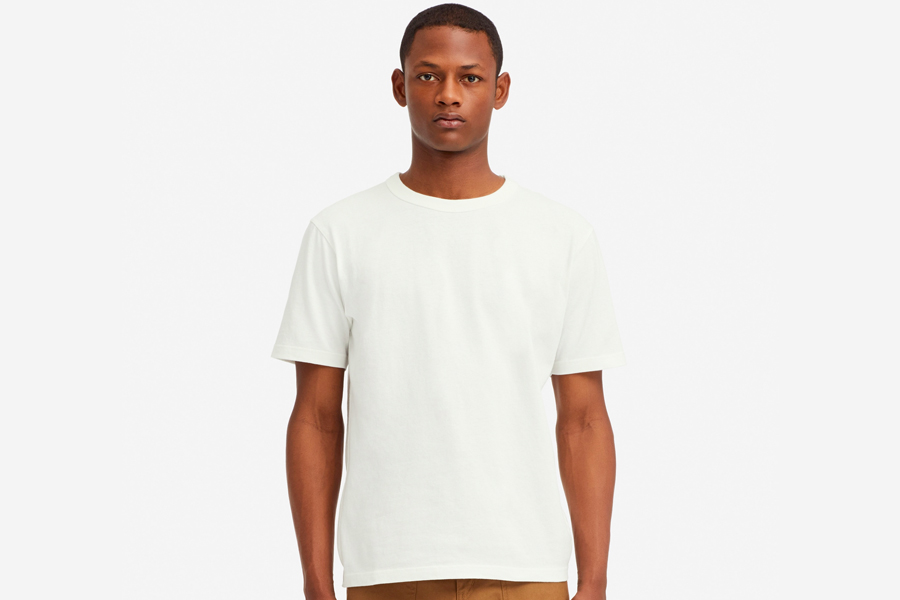 Uniqlo U Crew Neck Short-Sleeve Shirt
Created in a Paris atelier by Uniqlo's artistic director and his team of international designers, the U Crew Neck Short-Sleeve Shirt might very well be the perfect tee. Made from a dense and durable jersey material, it combines classic style with a rugged finish. This is where premium material, cut, style, and detail collide, hence all the five-star reviews. Your hunt for the ultimate t-shirt ends here. –
Buy it here (AUS) Buy it here (US)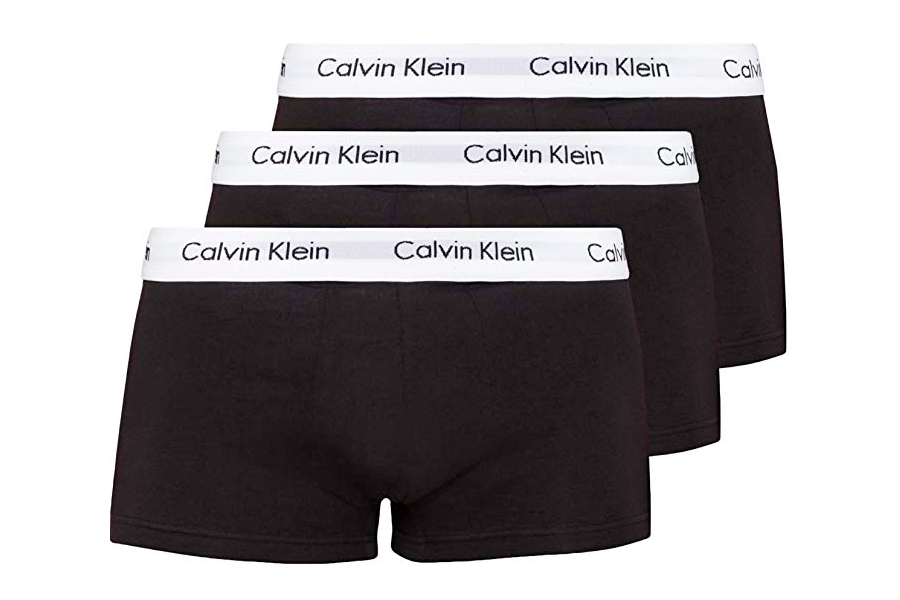 Calvin Klein Boxer Briefs
Calvin Klein has been making superior boxer briefs for decades and the brand has no reason to stop now. Enter these low rise trunks, which feature cotton stretch construction, a contoured pouch, and an elasticised waistband. Choose amongst a variety of striking colours and expect nothing but the top shelf of comfort and style. That's the Calvin Klein way. – AU$40
Buy it here (AUS) Buy it here (US)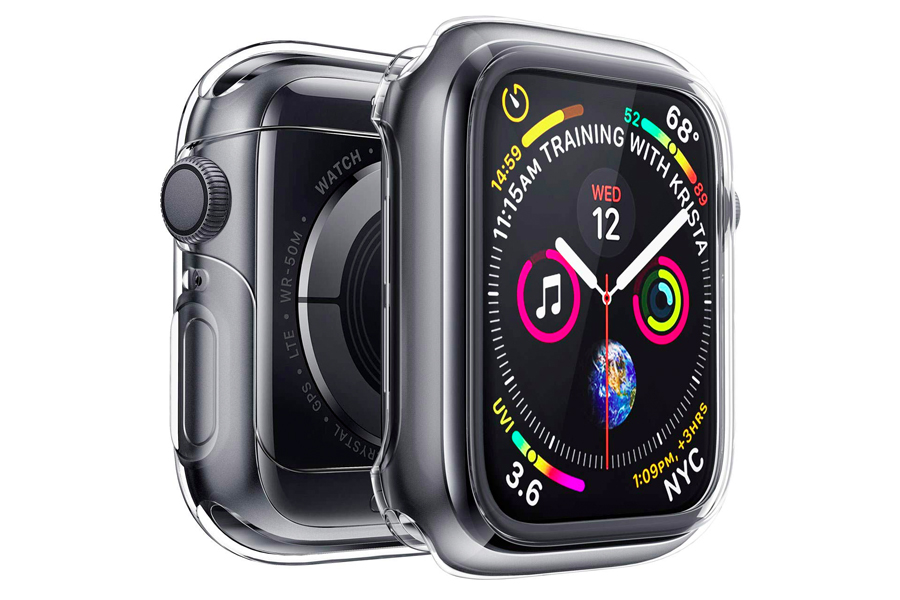 Penom Case Apple Watch Case
You won't find a sleek Apple Watch for under $50, but you can pick up one these ultra-thin cases for under $12. Designed for Series 4 and 5 (44mm), it hosts a built-in screen protector and curved edges. It's scratch-proof, anti-collision, clear, bubble-free, effective, and unobtrusive. It's also a no-brainer purchase for anyone who already owns an Apple Watch. Should that be a close friend or loved one, then you just found your next stocking stuffer. – AU$11
Buy it here (AUS) Buy it here (US)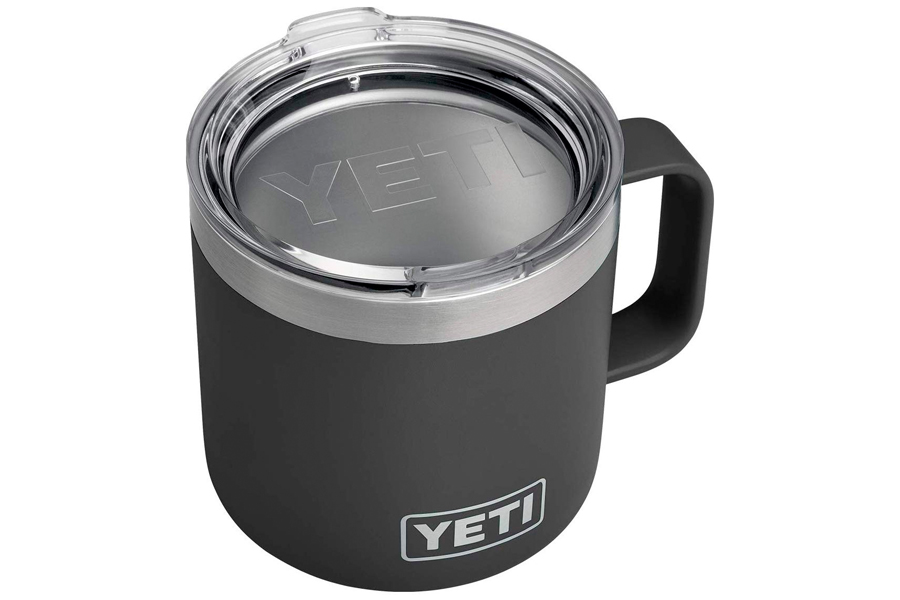 YETI Rambler 14 oz Stainless Steel Vacuum Insulated Mug
YETI makes some of the toughest camping gear in the world and this 14 oz mug is certainly no exception. Made of 18/8 stainless steel and equipped with double-wall vacuum insulation, it wards off dents and dings and thoroughly maintains beverage temperature in the process. Throw in a "no-sweat design" and full-loop triple grip handle and you're looking at one truly superb travel mug.
Buy it here (AUS) Buy it here (US)
Carry on Cocktail Kit
A perfect stocking stuffer, this carry on cocktail kit features everything but the alcohol. Pop open the compact tin to find a recipe card, spoon/muddler, aromatic bitters, cane sugar, and linen coaster. Muddle and mix with whiskey and you'll be sipping on a delicious old-fashioned in no time at all. Get it as a gift for the frequent traveller in your life and he'll appreciate the gesture, as would anyone who's previously sipped on airline cocktails. – AU$38
Buy it here (AUS) Buy it here (US)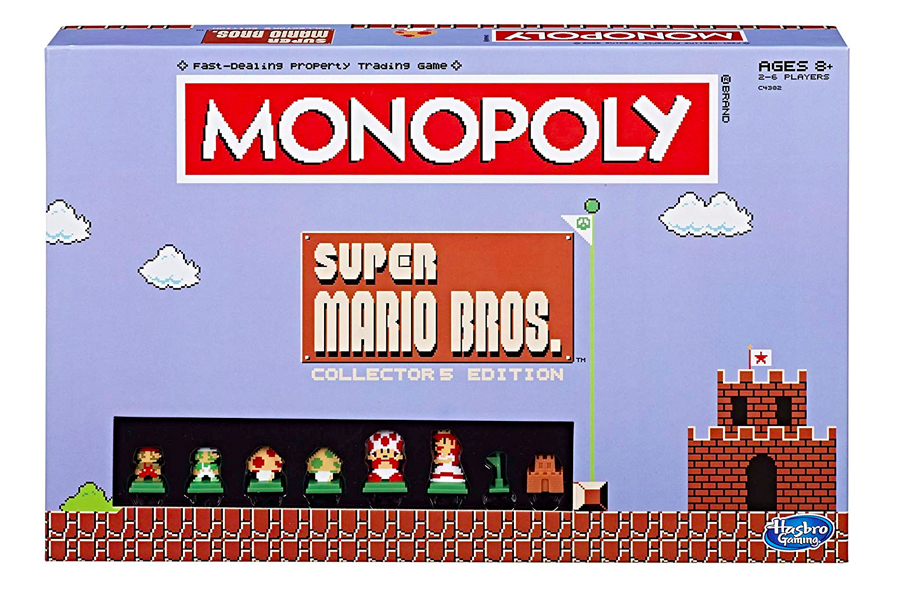 Monopoly: Super Mario Bros Collector's Edition Board Game
Bridging the gap between two worlds of gaming, this Nintendo-themed Monopoly features not just Mario and Luigi, but other iconic characters such as Link, Zelda, and Kirby. Meanwhile, it still delivers the same tier of thrilling fun and competition that you've come to expect from the original board game. Choose your avatar and then square off against fellow characters in a fight for supreme dominance. May the savviest Nintendo star win. – AU$53
Buy it here (AUS) Buy it here (US)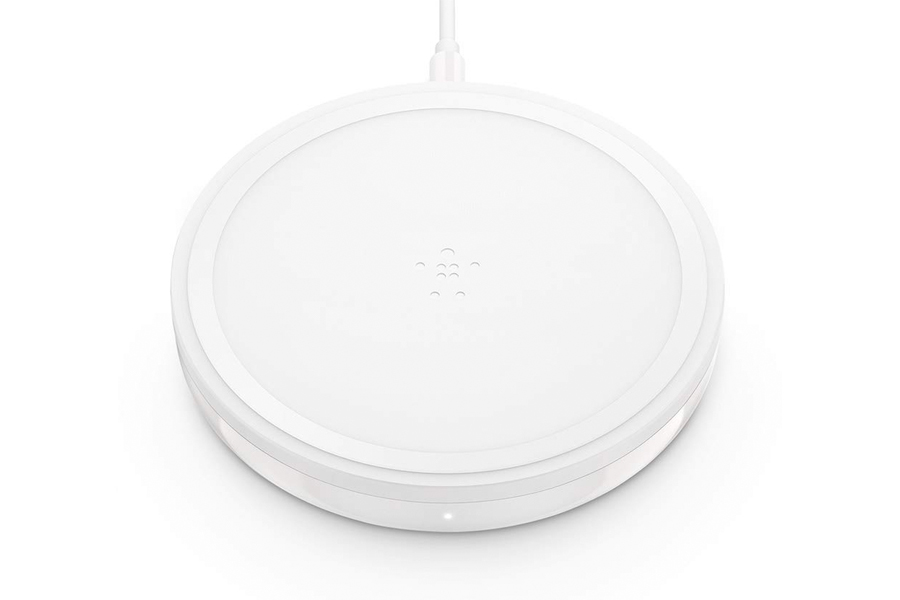 Belkin Wireless Charger 10W
Pretty much everyone on the planet can use this wireless charger, which is compatible with all Qi-enabled smartphones and can even charge through lightweight plastic cases. Rest your iPhone or Galaxy or other Qi smartphone atop the clean and minimalist surface and track the power status by way of an LED indicator. The product meets all Apple required and preferred standards and can even detect foreign objects like magnetic cases or credit cards. – AU$68
Buy it here (AUS) Buy it here (US)